Guess which company made the 'Top-100 Global Innovators'!
Hi folks!
Regular readers of my blog will know how I occasionally write about some of our less noticeable – but no less important – business successes: those related to our patents and how they help us fight – incredibly – not just cyber-evil, but also patent trolls who do nothing but hinder technological progress.
I said 'success'. Well here's out latest: we've become the first Russian company to enter the Derwent Top 100 Global Innovators! Hurray!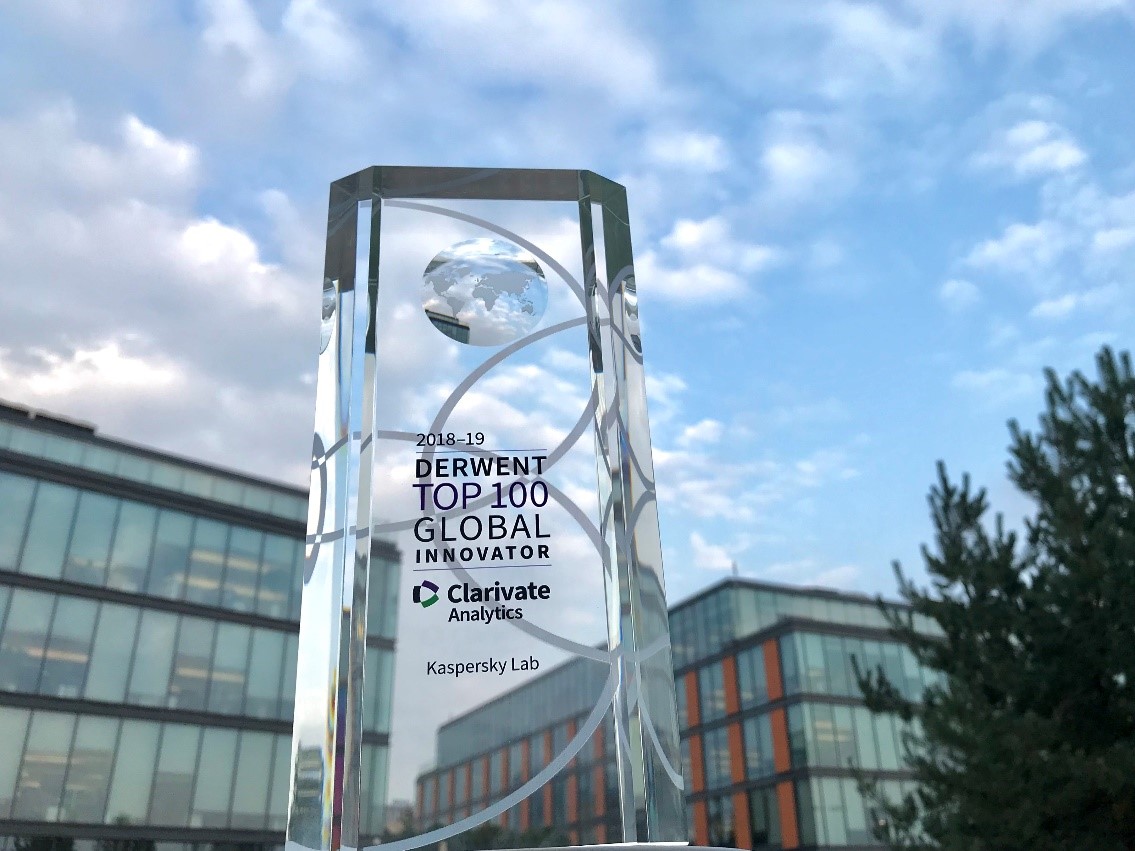 The Derwent Top-100 is a yearly rating conducted by the independent American company Clarivate Analytics of the most innovational companies in the world, based on companies' patent portfolios.
Clarivate chooses the Top-100 based on the following four criteria:
How successful a company is with its patent applications in actually being granted patents. And since our K-team think up the world's coolest IT security products in the world – we aim for 100% success!
How global a company's innovation is. Obtaining patents in Russia, Europe, the U.S.A. and China is a serious task – with each region having different requirements. But we manage it all the same ).
How often a company's patents are cited elsewhere – referred to in applications of other (in our case – IT) companies.
And last but not least: simply how many patents a company has. We've plenty ).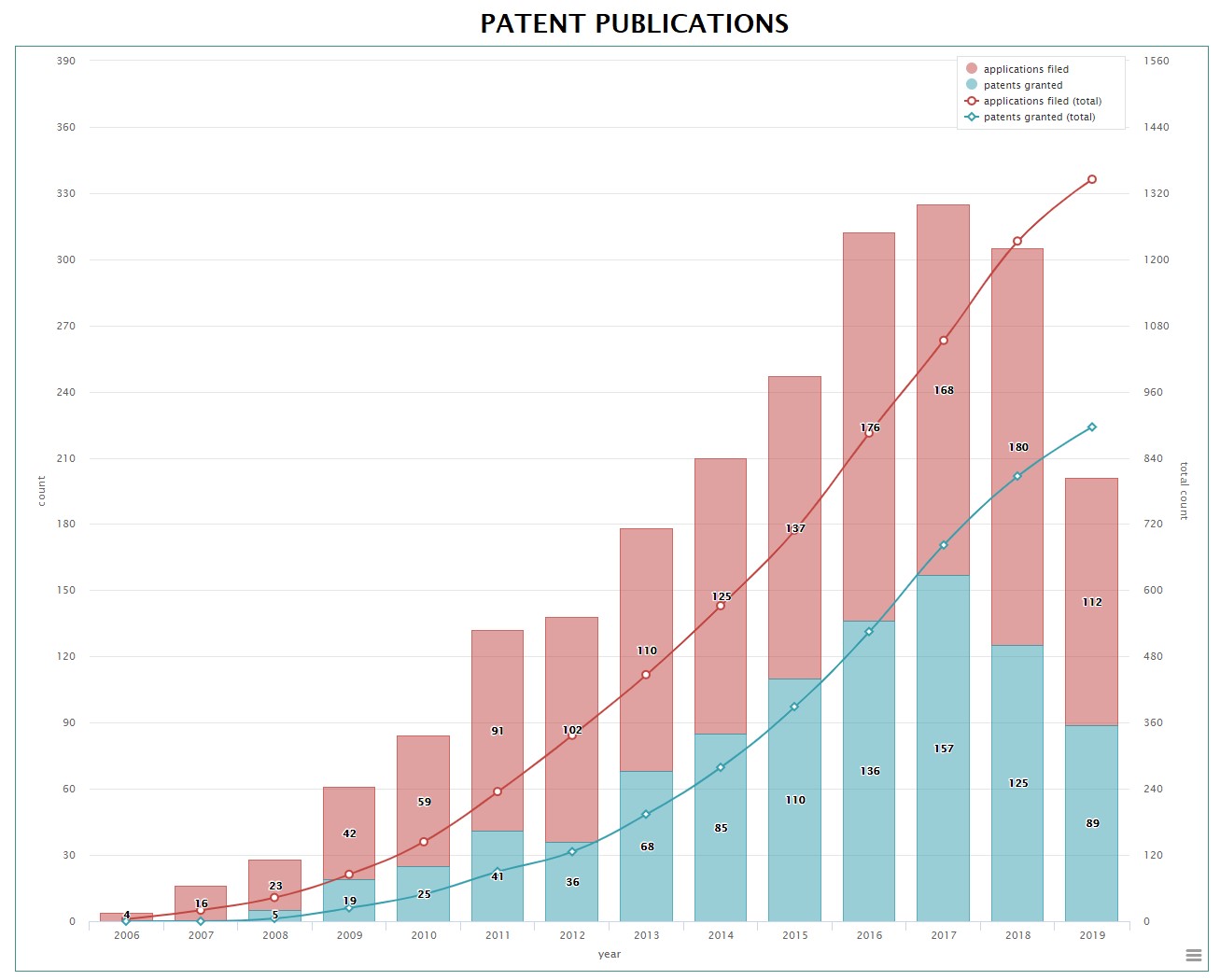 Remember – this rating isn't just for IT companies. So making it onto the list as an IT company is in no way easy. Maybe that can be understood when you look at the few other IT companies that made the list: Amazon, Google, Microsoft, Oracle and Symantec. Just six in the whole world in the Top-100!
An achievement like this is down to the hard work of our patent lawyers – a tenacious, fair and hardworking group of K-folks. Since we founded our IP department in 2005, our patent portfolio has risen from 0 to 891 patents across six different countries! Besides, we have 453 patent applications currently being reviewed! We've won six court cases, two are still ongoing, and we've lost… zero court cases. And two dozen or so claims against us from patent trolls were settled out of court (when they realized they couldn't play their tricks on us and get away with it like they can with others).
Some may question our approach in fighting trolls: it takes a lot of money, time, effort and patience. But from the outset we decided we're not giving in to them and will fight them always. Never negotiate. Never compromise. Never settle out of court. We always deflect any claims against us based on the truth, and every one of the claims is eventually dropped. And such a stance not only makes us proud to stand up for justice in protecting innovational ideas that are very useful for everyone, it also makes sense economically.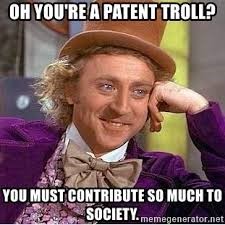 Source
But this isn't the only accolade we've received patent-wise of late. In the summer of this year two of our patents were included in the '100 Best Inventions of Russia in 2018', published by Rospatent:
'A system and method for identifying new devices in interaction between a user and banking services'; and
'Methods for detecting anomalies in web-page elements based on statistics'.
The former basically protects online banking users from becoming victims of malicious hackers; the second saves a lot of time on repeated checks of the characteristics of devices after software is updated.
Again – well done all the K-folks involved in the innovative tech that was patented to get us on a Top-100 as cool as this; and well done our IP K-folks for getting us across the line and into same Top-100. Thank you!
And now, as per… back to work!…