In the end, my round-the-world tour turned out to be reasonably zig-ah-zig-ah:
Moscow – Dublin – Abu Dhabi – Canberra & Sydney – Singapore – Austin (via NYC and Dulles) – Riyadh – Tokyo/Osaka/Tokyo – and now: home!
The trip turned out to be a high-pressure one, with a tight schedule to fit all the work in and little time for chilled sightseeing. To be honest, it took a lot out of me. I'm real tired. Dog tired. Totally beat, burned out, wasted, done for, dead on the feet, whacked, fried, frazzled, KO'd, ruined… Walking to the gate at Narita airport in Tokyo, I nearly fell asleep while standing on the horizontal escalator thingie :).
Notes:
Out of the array of programs and films on offer on the screen in the back of the seat in front of me, I often opt for the flight route map. It's a bit like cricket. Not much happens, what does happen occurs at a snail's pace, but if you're one for taking it real easy all day it's the one to go for!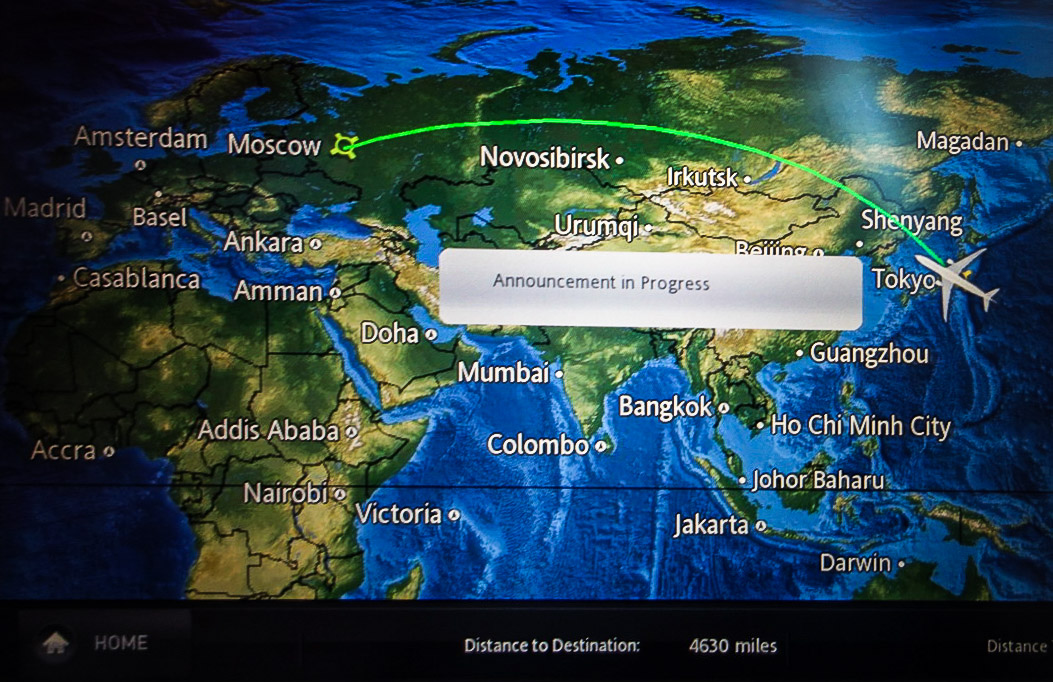 Aerial cricket