I'm a mathematician.
So, based on the numbers alone – with my constant frequent flying – I'm hardly surprised: sooner or later it had to happen – I missed my plane!
It's happened just once before – back in May 2010, towards the end of one of my customarily lengthy round-the-world tours. I'd… let my hair down a wee bit too low at a conference in Cyprus, got '20:00′ and '02:00′ – or something like that – mixed up, and that was that – late. Flight missed. That was in Limassol, heading for Tokyo. In the end I managed to get a flight the next day.
So, now I've notched up two missed flights. Still, that's pretty good considering I fly hundreds of times a year!
This time I was late for my plane leaving London for Nice in France. So how did I manage it?
Well, due to some bizarre oversight, I looked at the wrong place on the piece of paper that had my flight details on it, and instead of having my taxi take me to Terminal 5, I asked the cockney driver to head for Terminal 4! Once I realized the mix-up upon arrival, I got onto the Heathrow Express to get to T5 – but then that took 40 (!) minutes (I'd have been better taking a taxi, darn it!).
This was after the journey from downtown to the airport, which took 80 minutes (London + Saturday = traffic jams). Should have taken the Tube! The following Monday was a bank holiday (national day-off), so maybe that was why there was even more traffic than usual. And we'd left the hotel with loads of time to spare! All the same, the terminal mix-up decided my fate that day. Late. Flight missed. :-/.
But – oh what joy! Turned out that an hour later a second plane would be taking off to Nice "for those who'd missed the first one" ( :%) ). I really needed to race to make that one – and I don't mean a steady jog but a sprint. But I rushed in vain. The plane stood for another hour on the ground since Heathrow too was suffering from bad traffic (also due to the bank holiday?). An airport traffic jam. In short, it wasn't my day. The following day thankfully made up for that…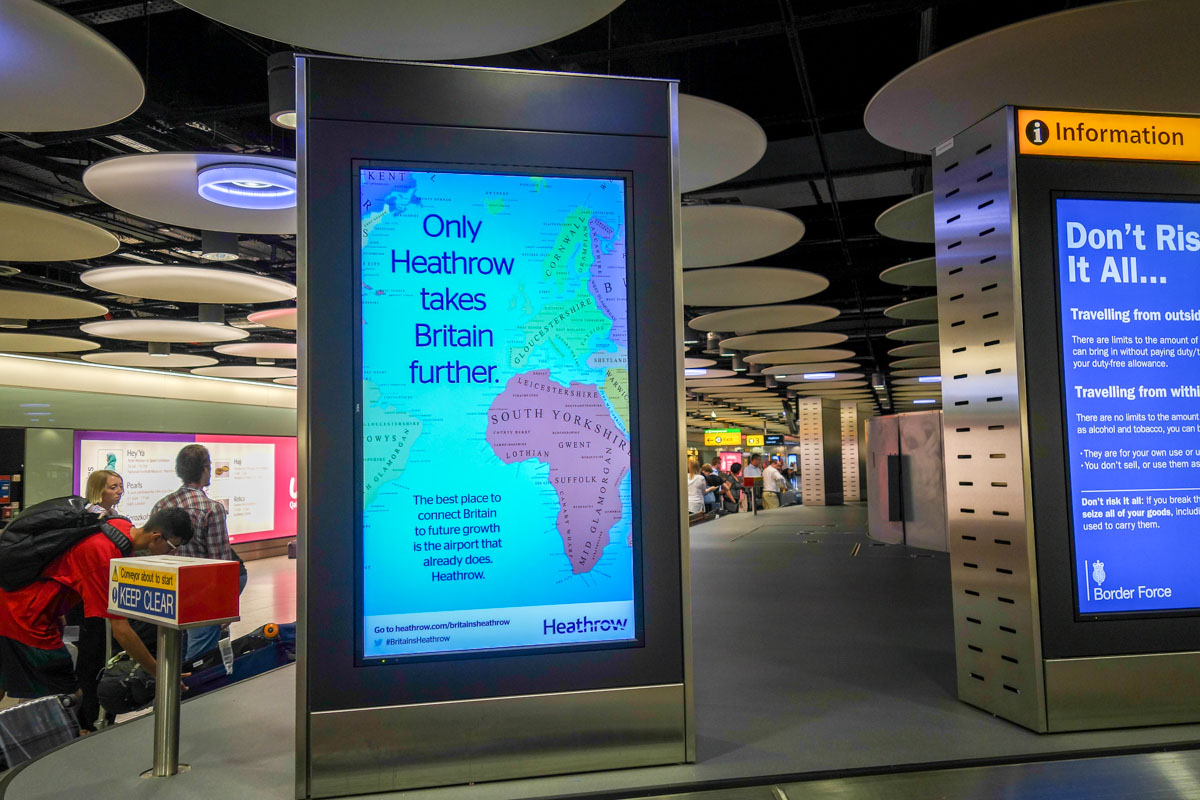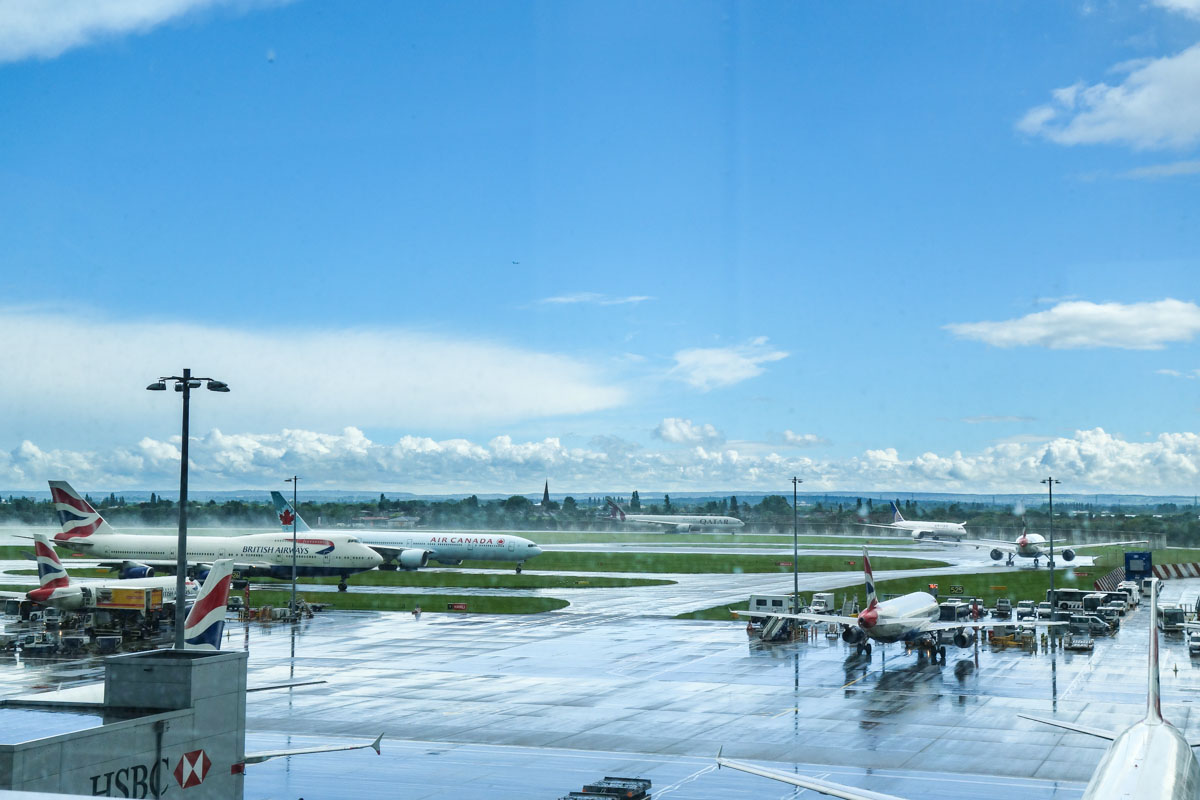 See you tomorrow… Au revoir!