Japanese scenes and seasons.
"A melancholy time, so pleasing to the eye."
            – Alexander Pushkin, Autumn, 1833
That excerpt of poetry comes to mind every time I look at a multicolored bit of autumnal scenery, which I did quite a bit of just recently over in the Land of the Rising Sun.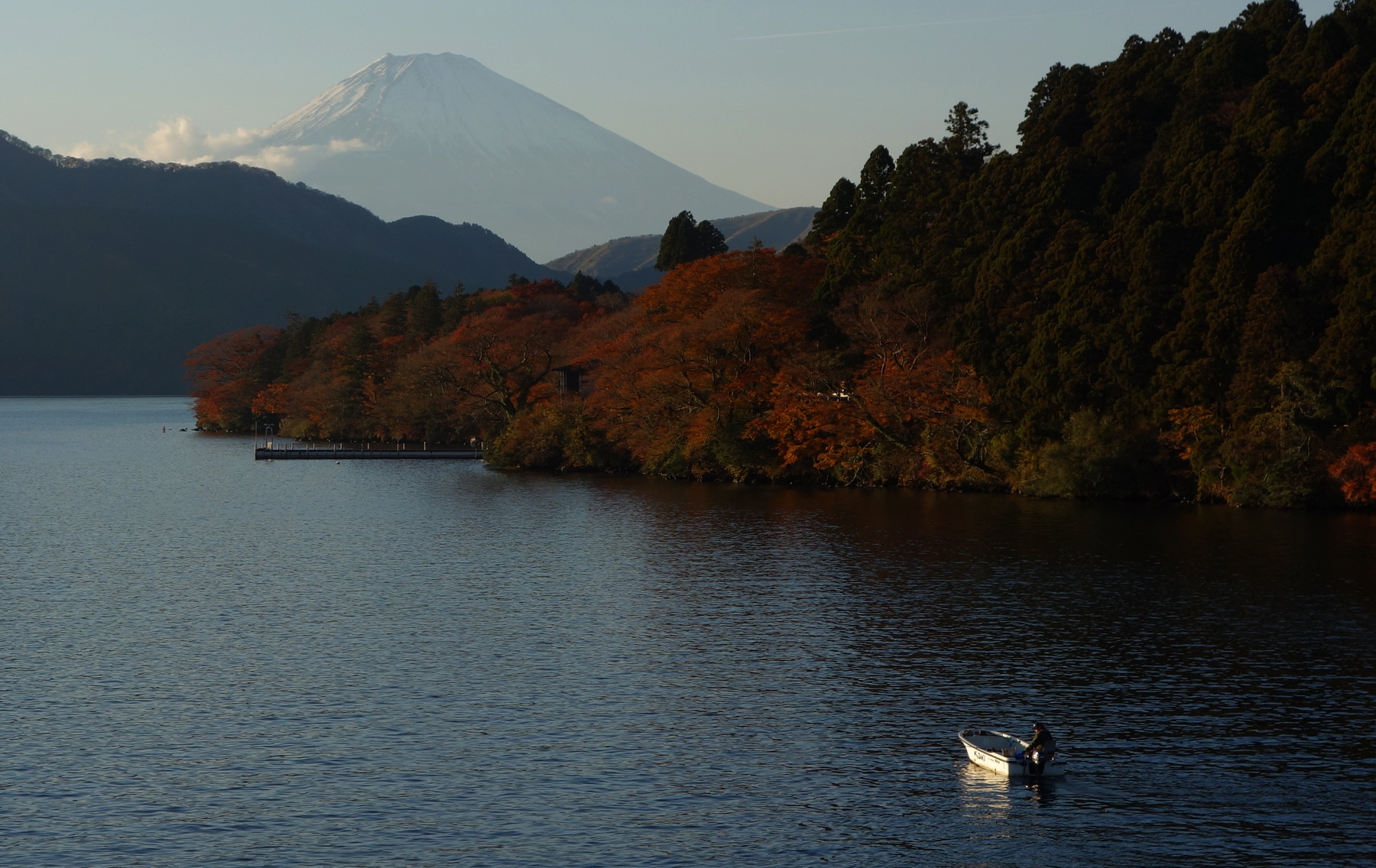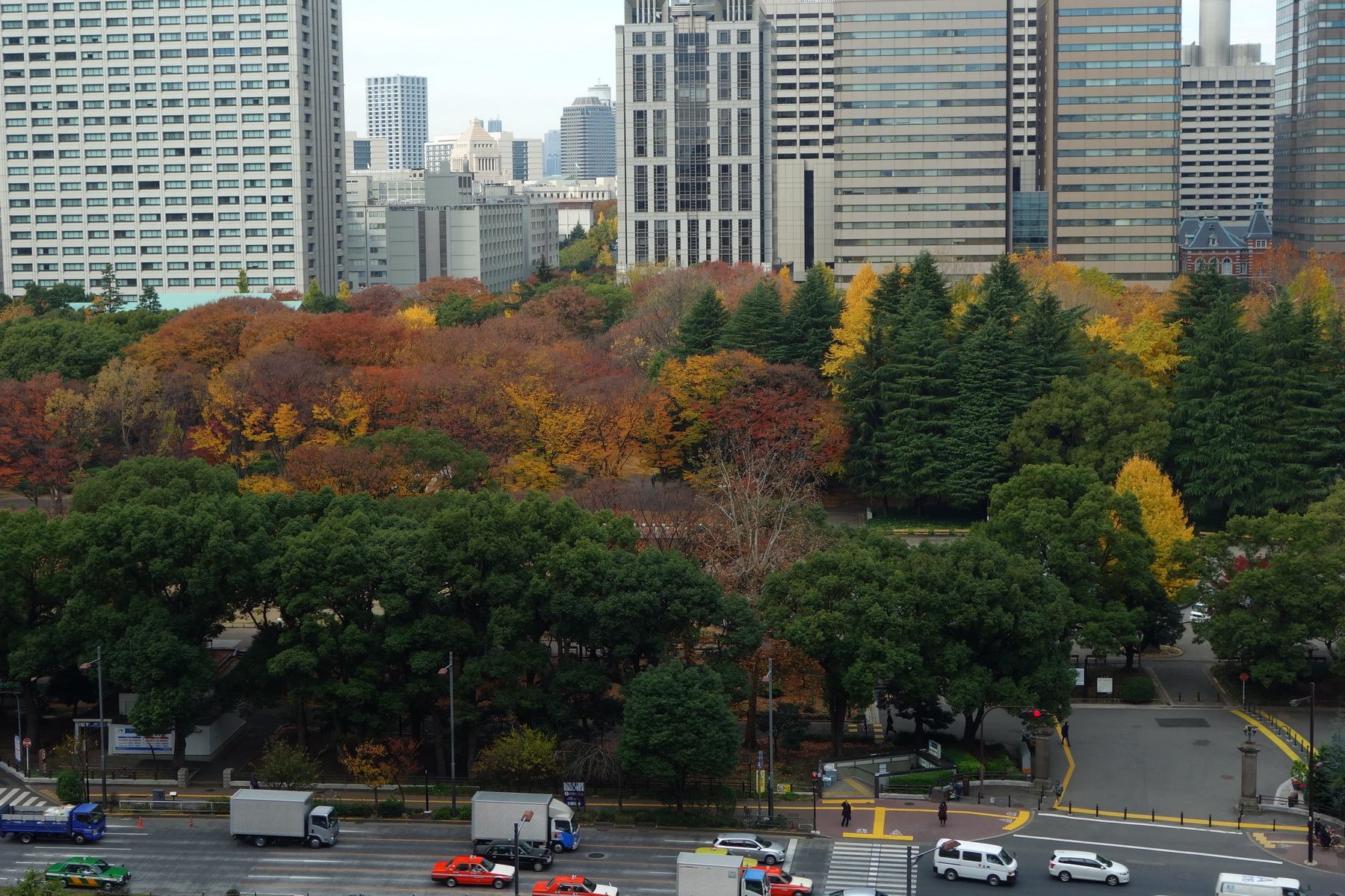 I've lost count of the number of times I've been to Japan. 15-20? 20-25? Something like that. The first time was back in 2004 for the AVAR conference, and the trips have just got more and more frequent ever since – now up to three times a year. Can't complain of course – Japan is one of my fave countries in the world, if not the fave. However, I'd only ever been to Japan in the spring, summer and winter. Never fall. But the 'best' two seasons in Japan are spring (for the cherry trees blossoming) and fall (for the autumn leaves dropping to the ground). So (finally!) I've made it to the country in November – to take in the lush Japanese landscapes of shades of yellow, green and brown!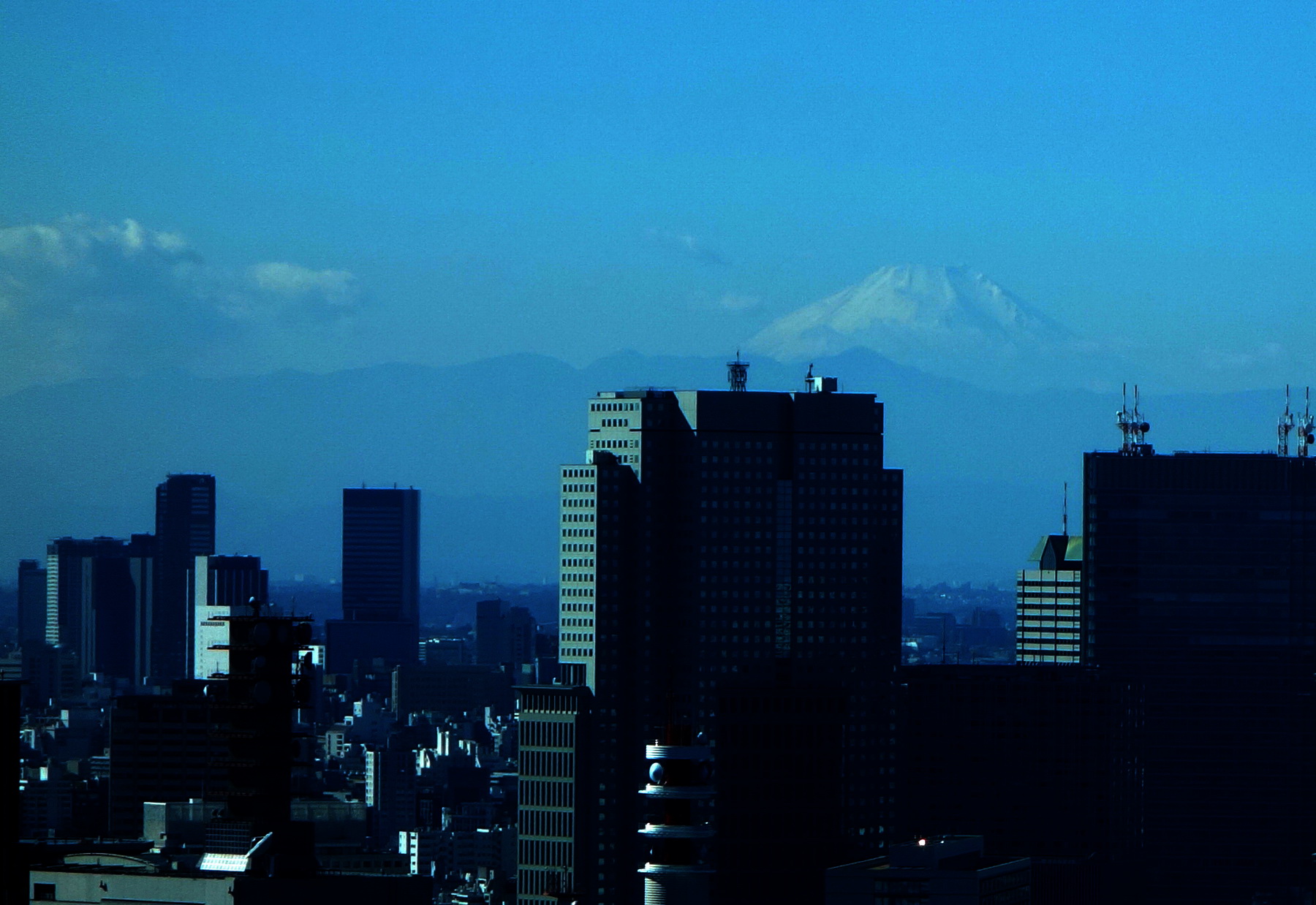 The view from the hotel. Mount Fuji on the horizon
In among all the color-cognizance, we also managed to fit in some of the Japan must-sees besides Tokyo: The ancient Odawara Castle, the Great Buddha in Kamakura, the crater lake Ashi in the Hakone volcano, and Mount Fuji (at least from a distance). All these places are highly recommended for leisurely visits. In Odawara you can get dressed up in full Samurai garb and grimace at the other tourists!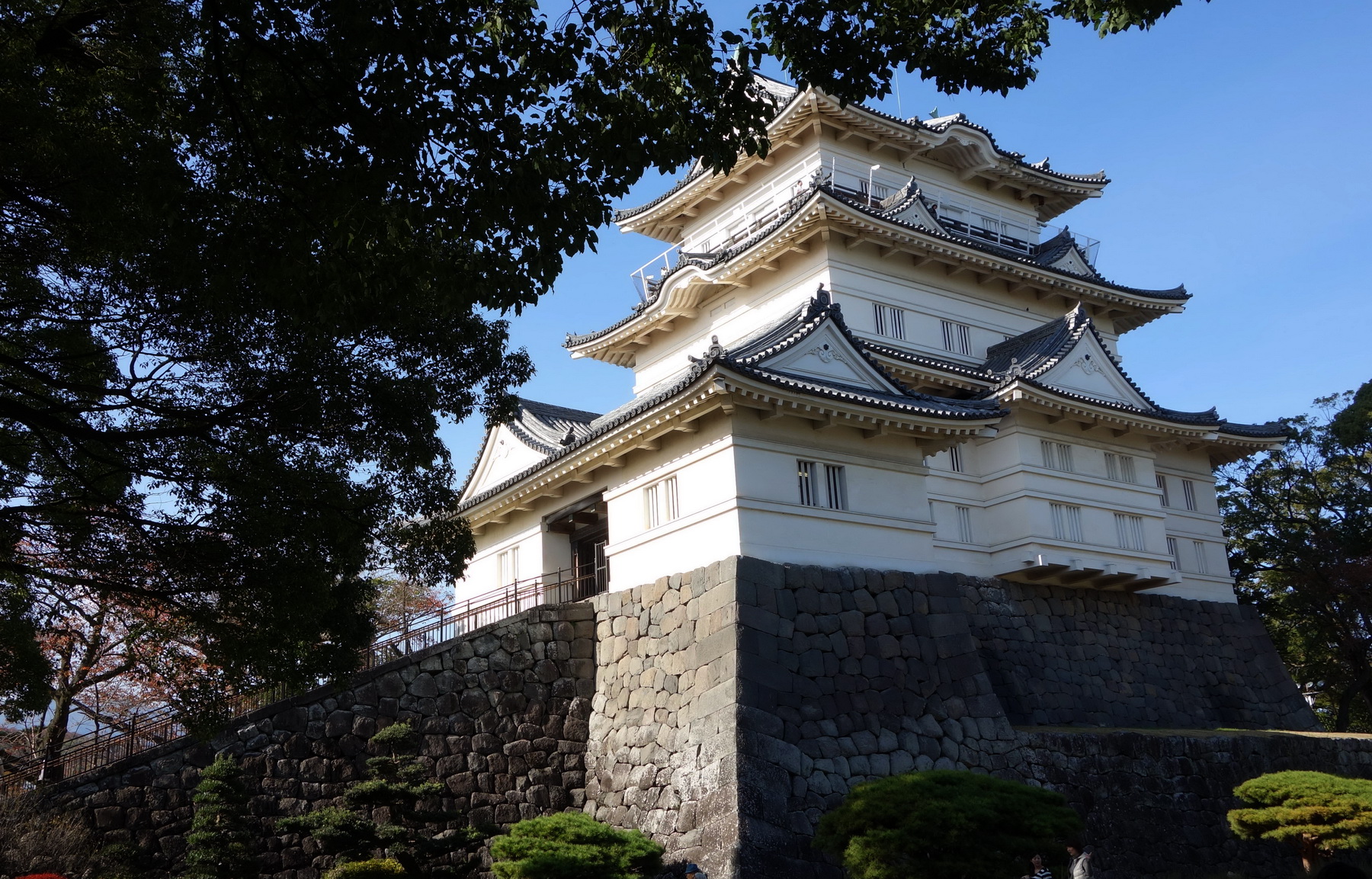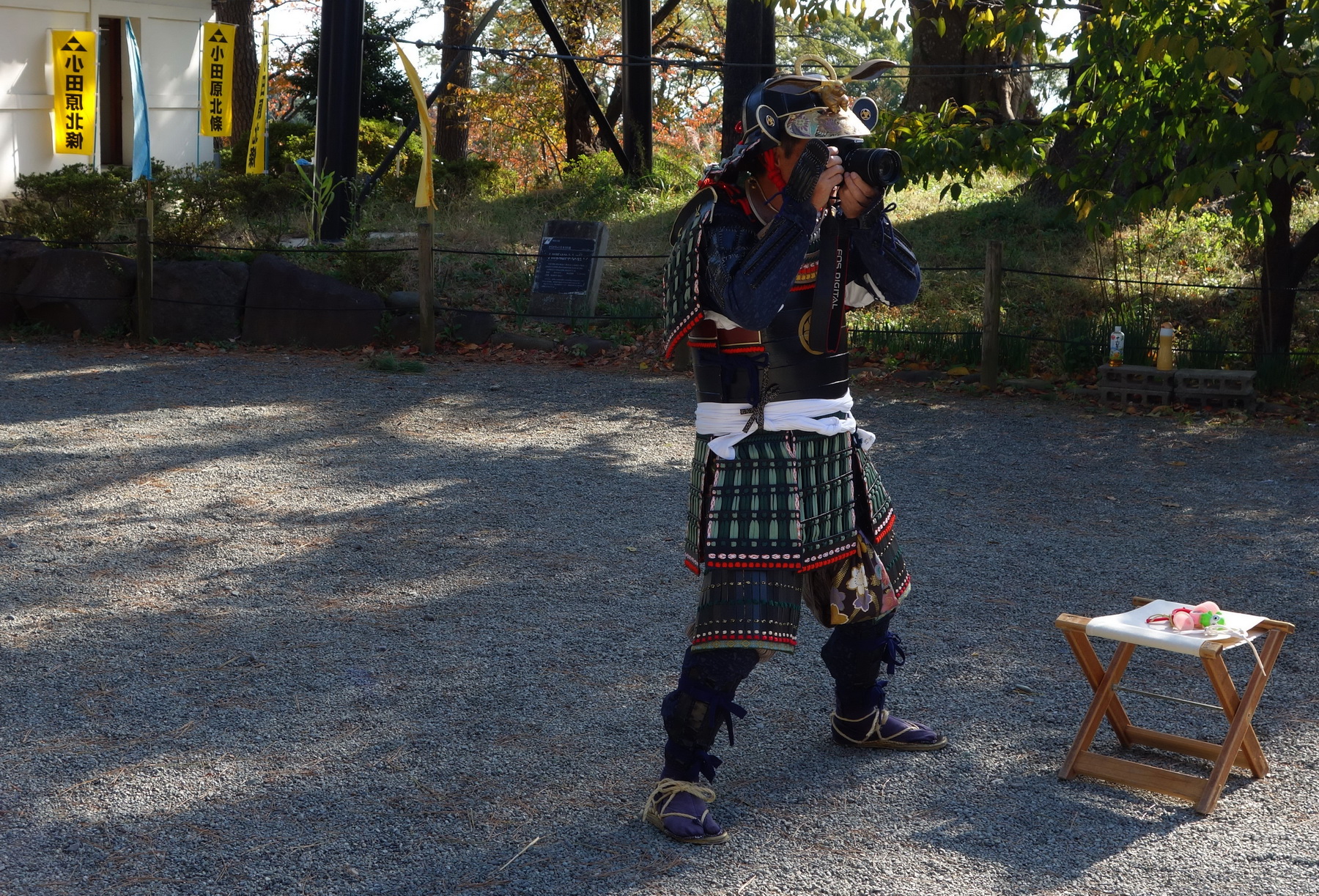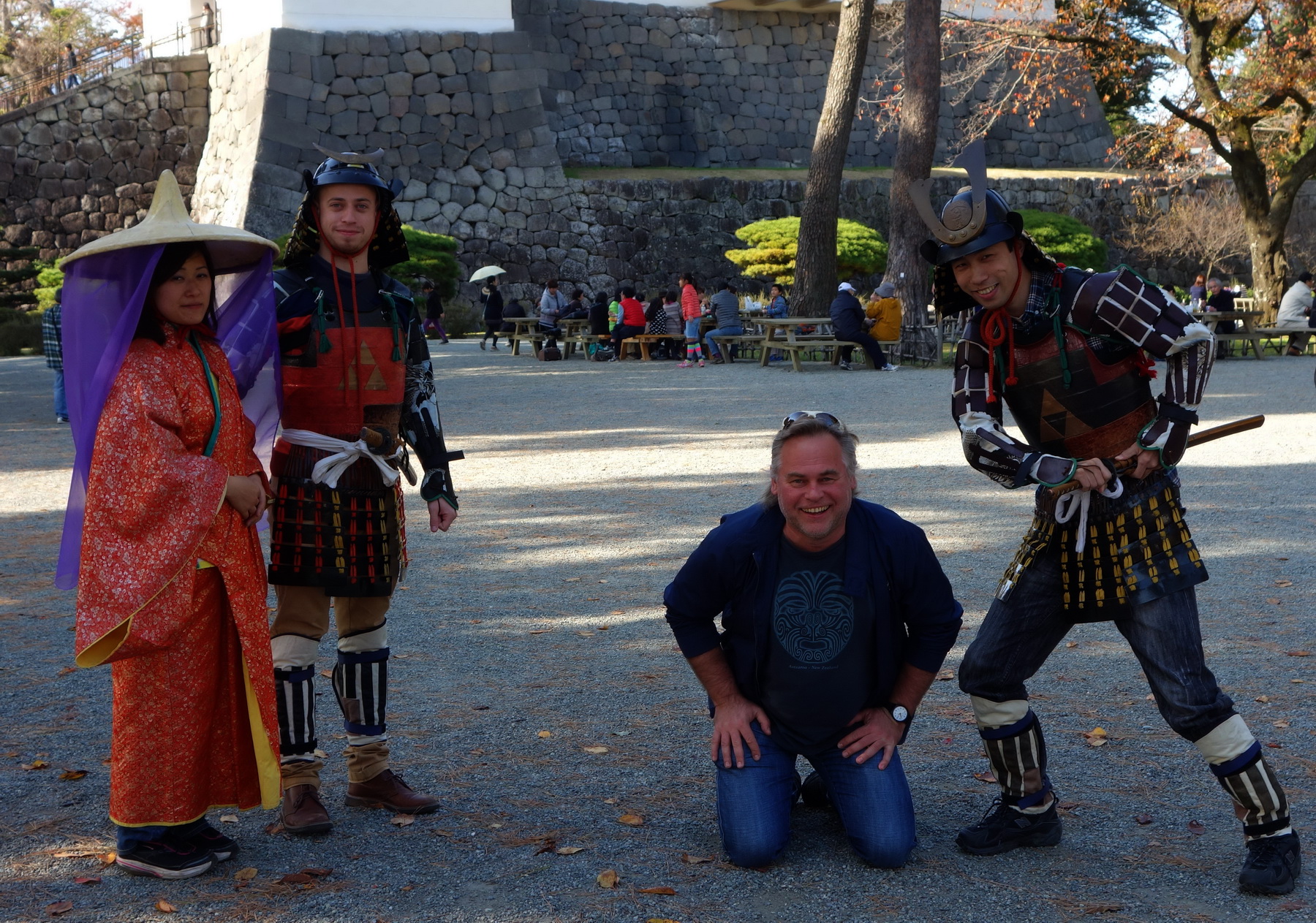 Careful with that sword Eugene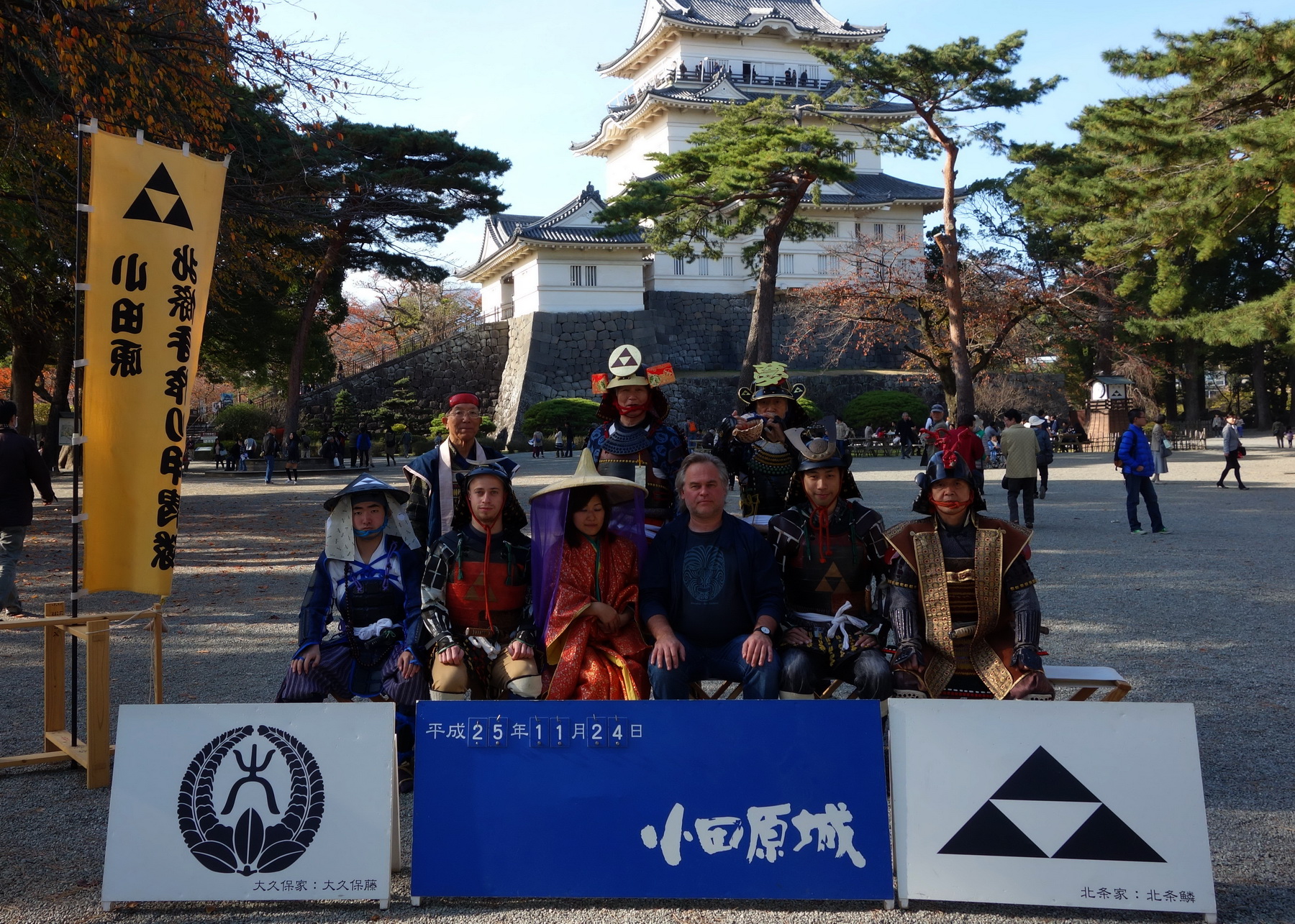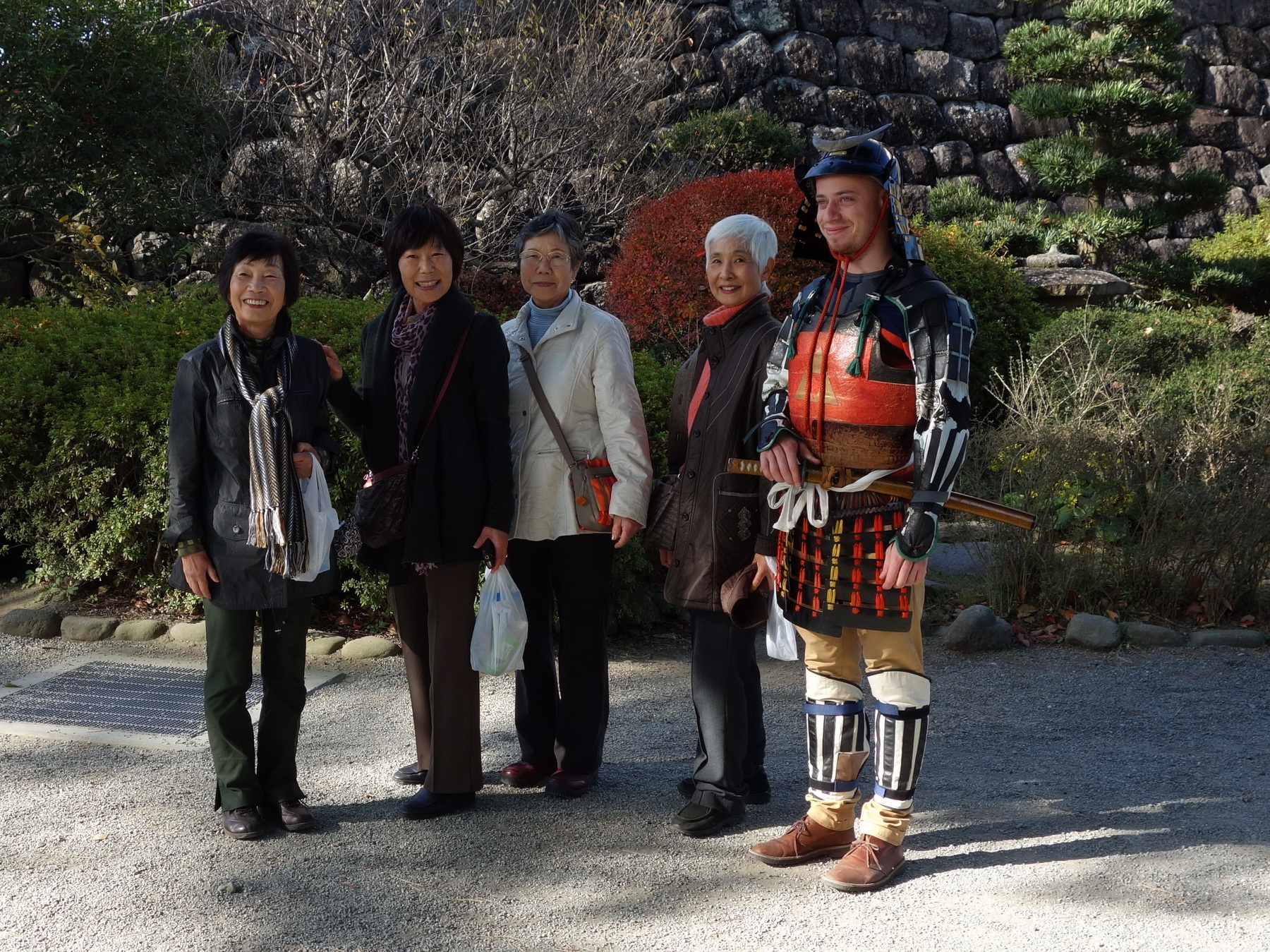 A.Sh. goes native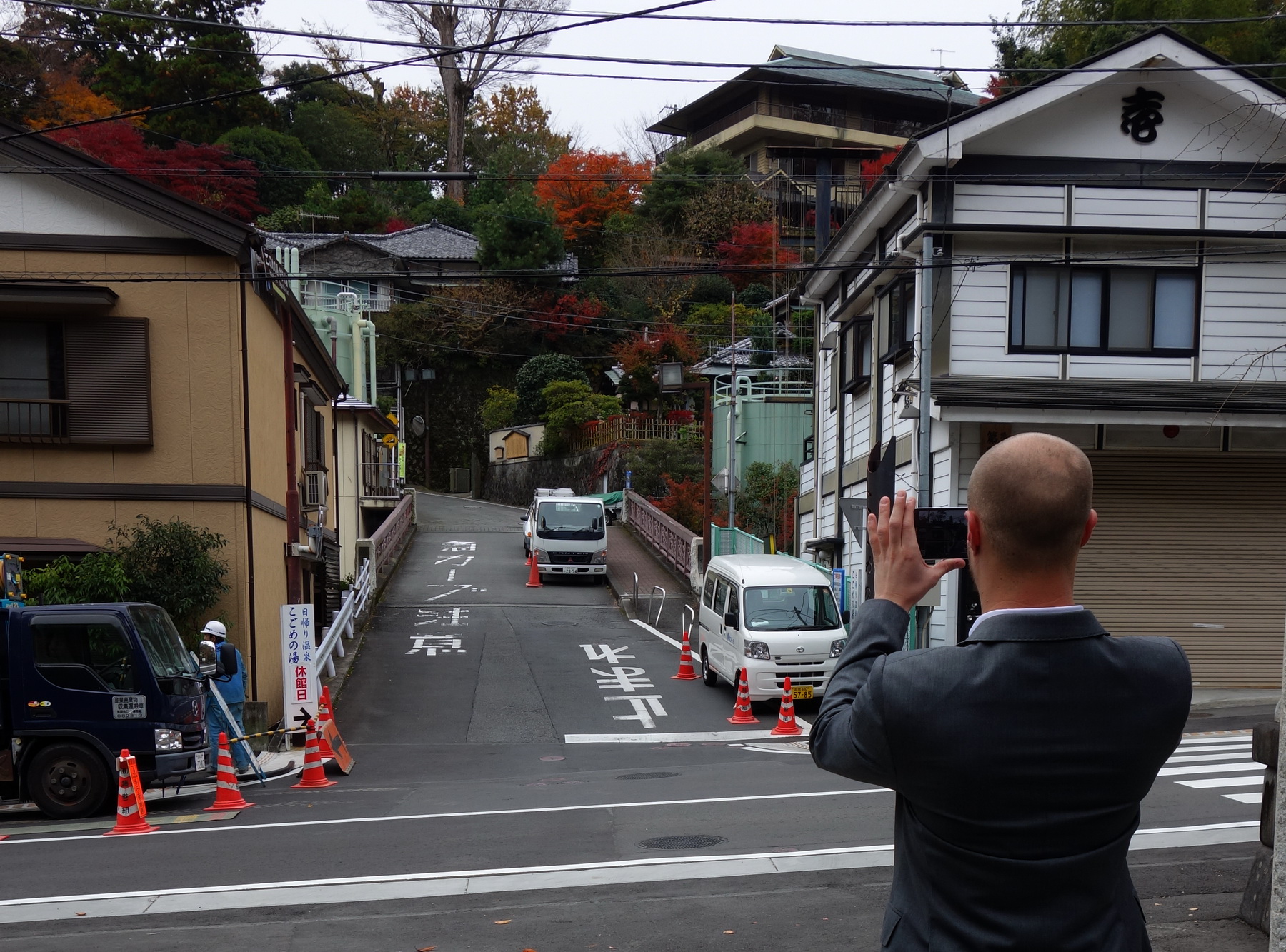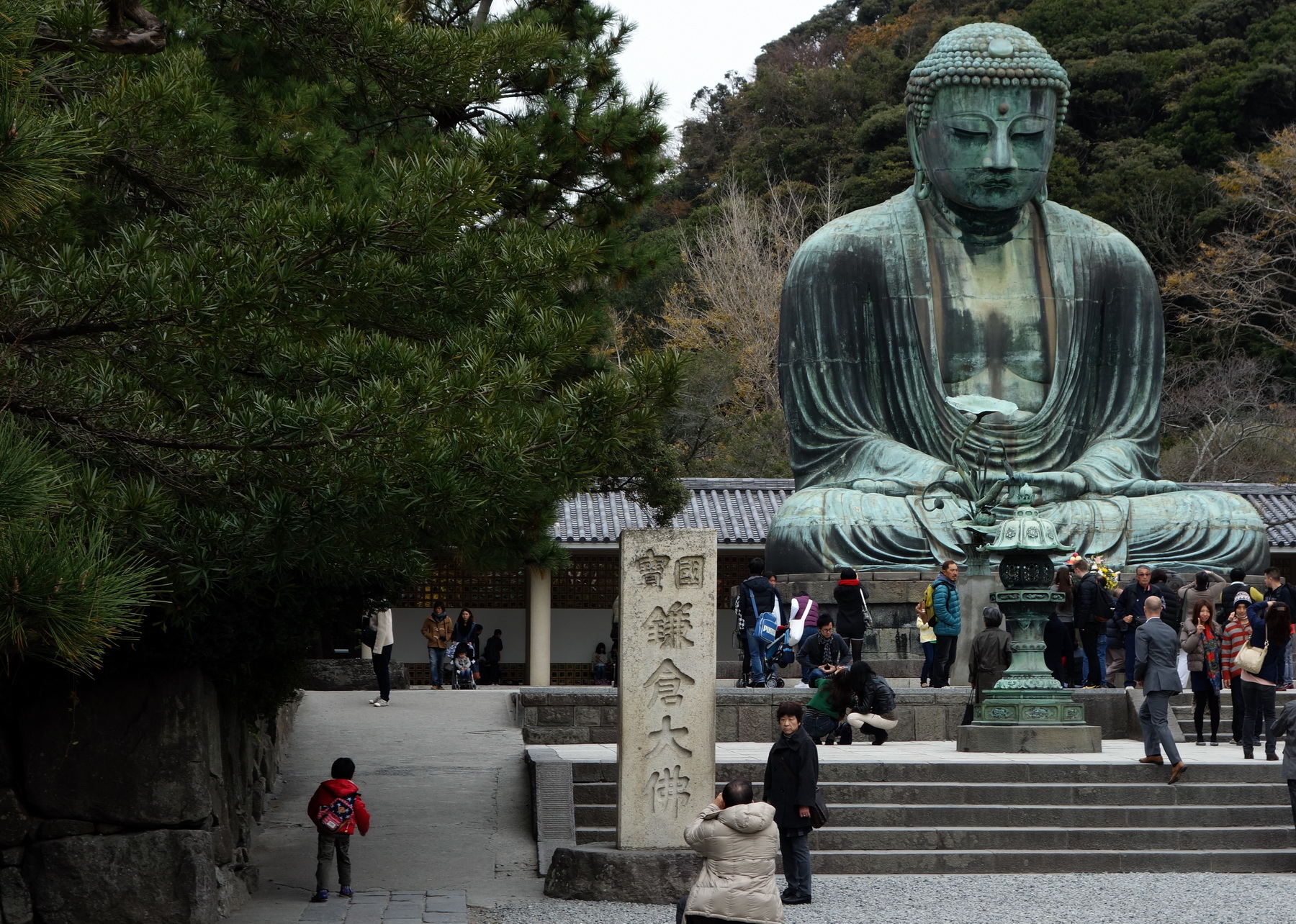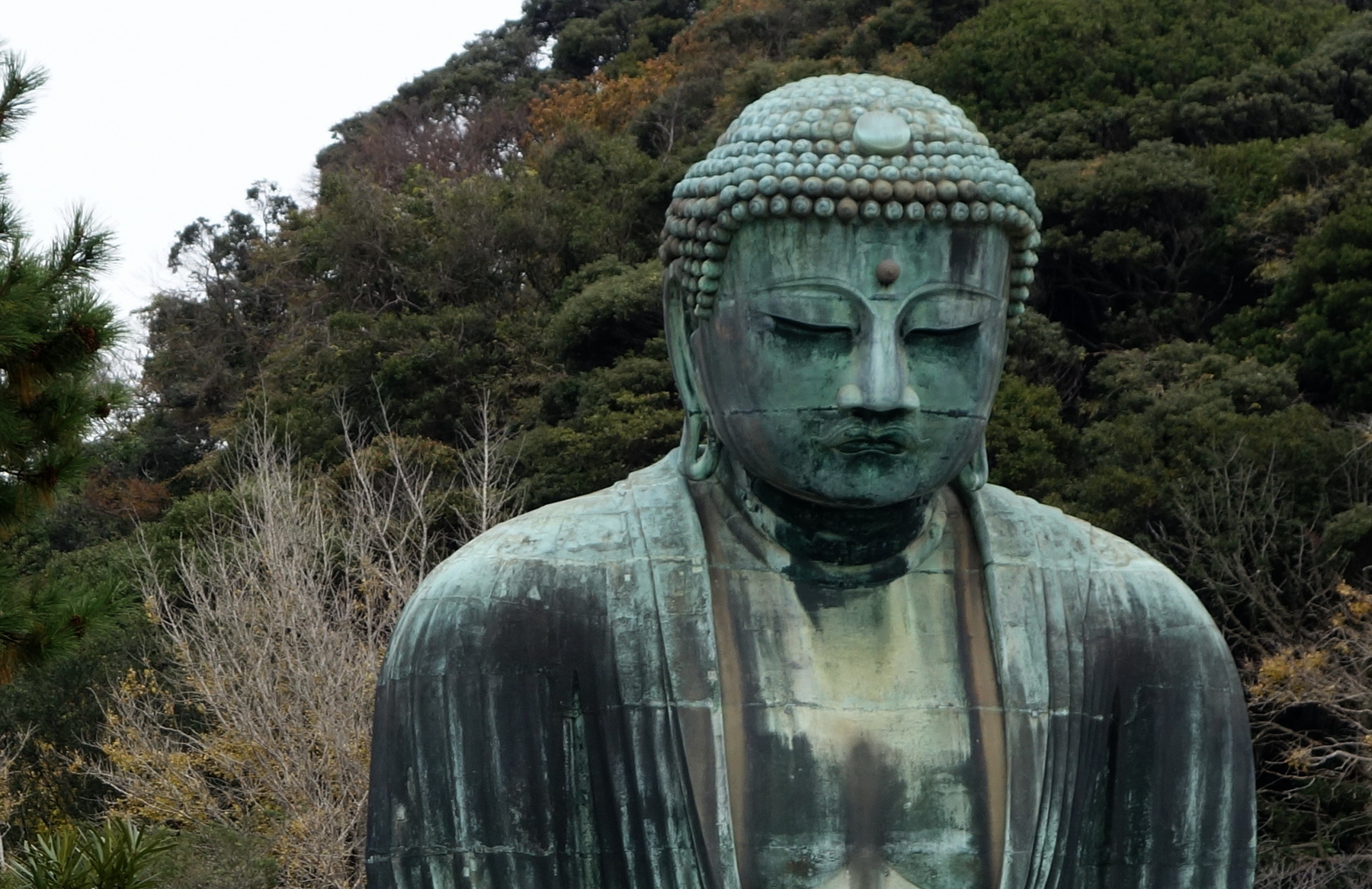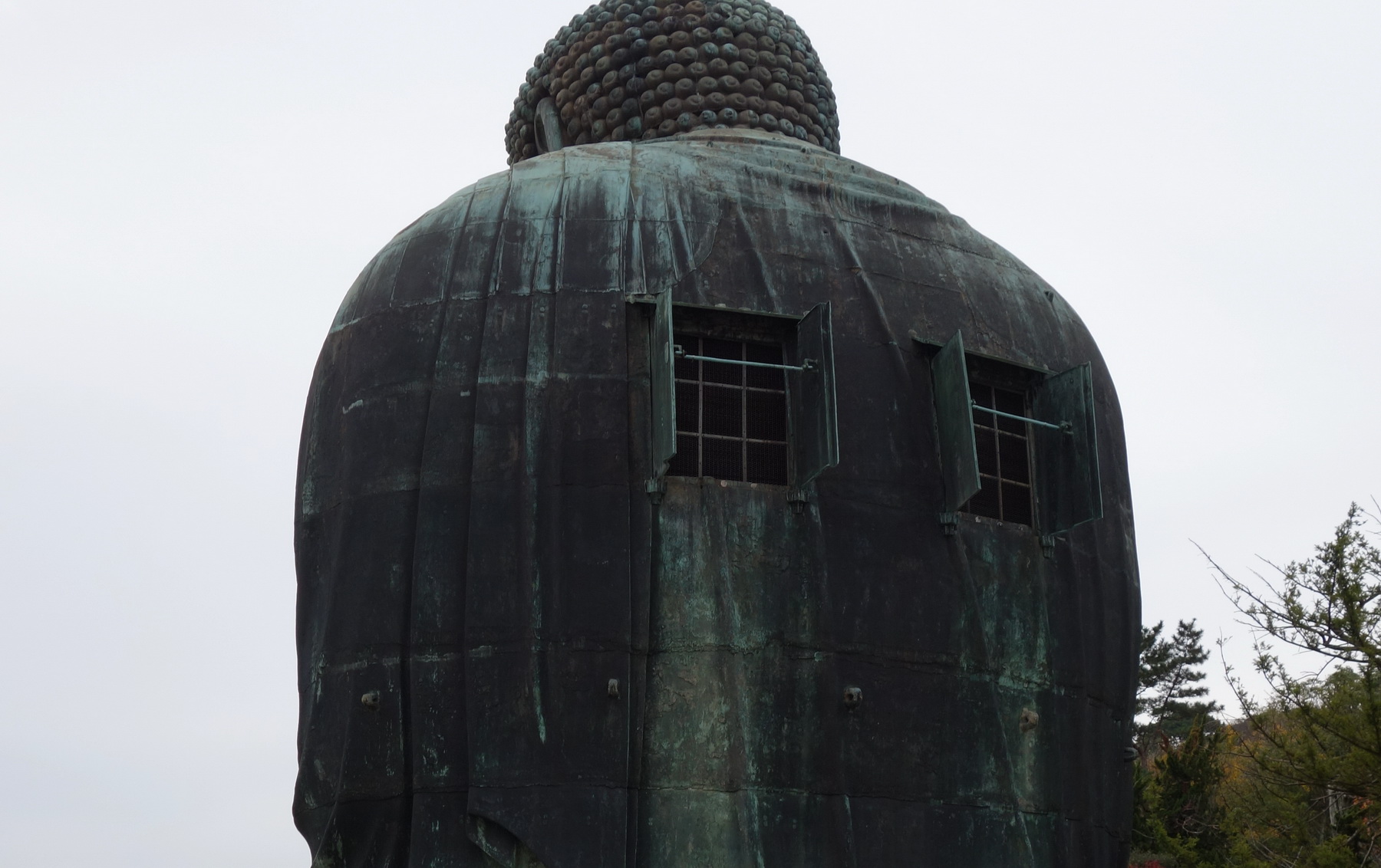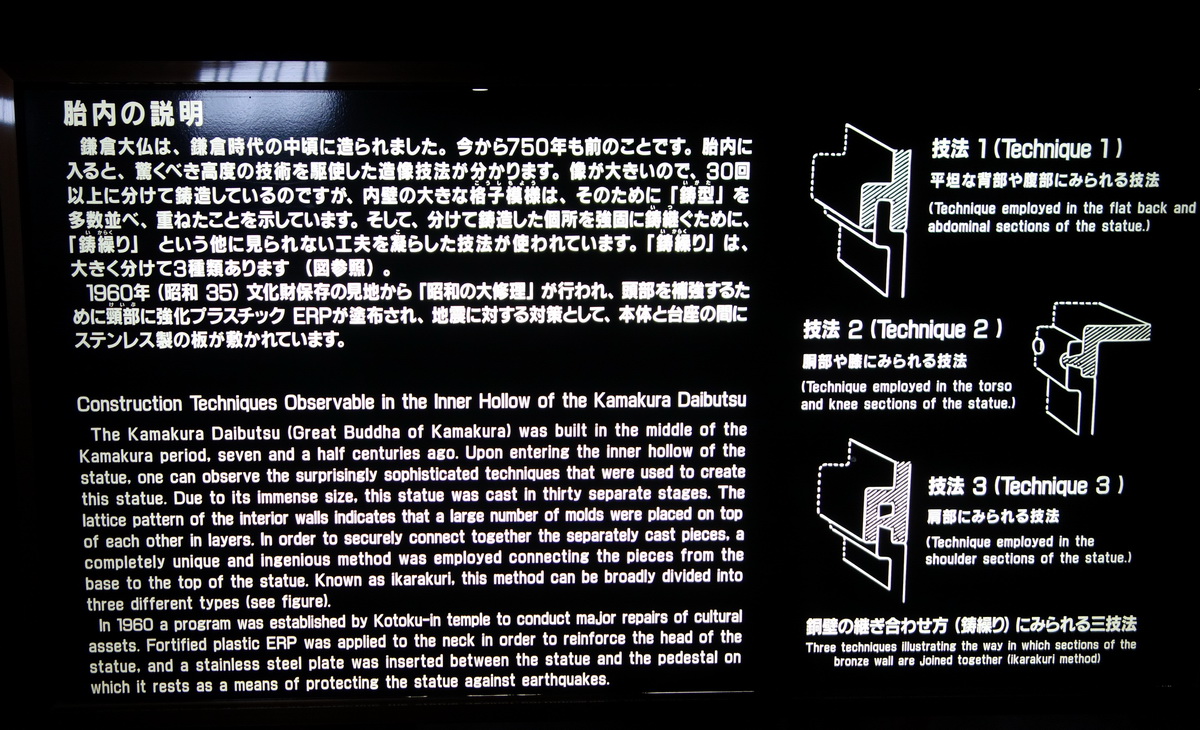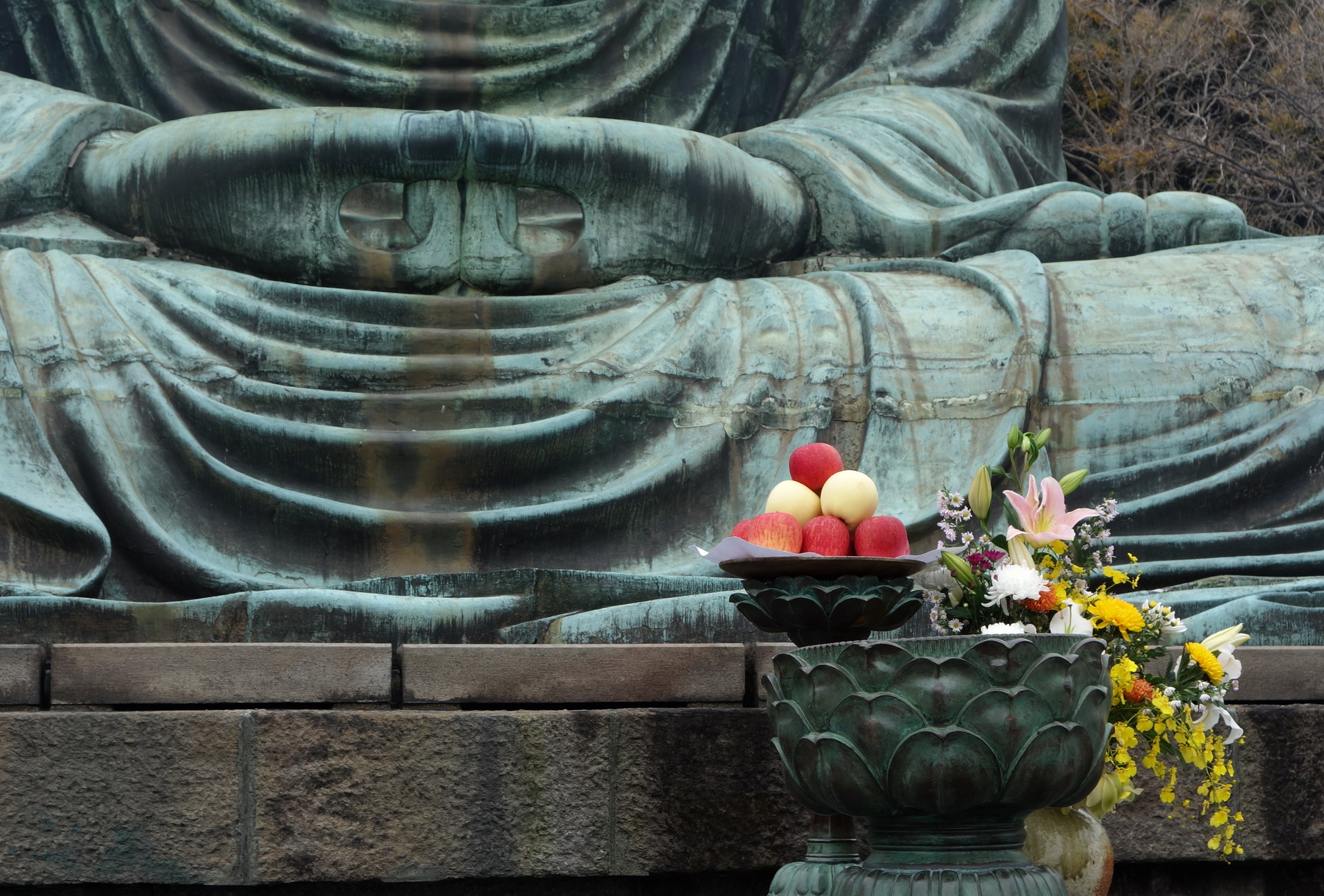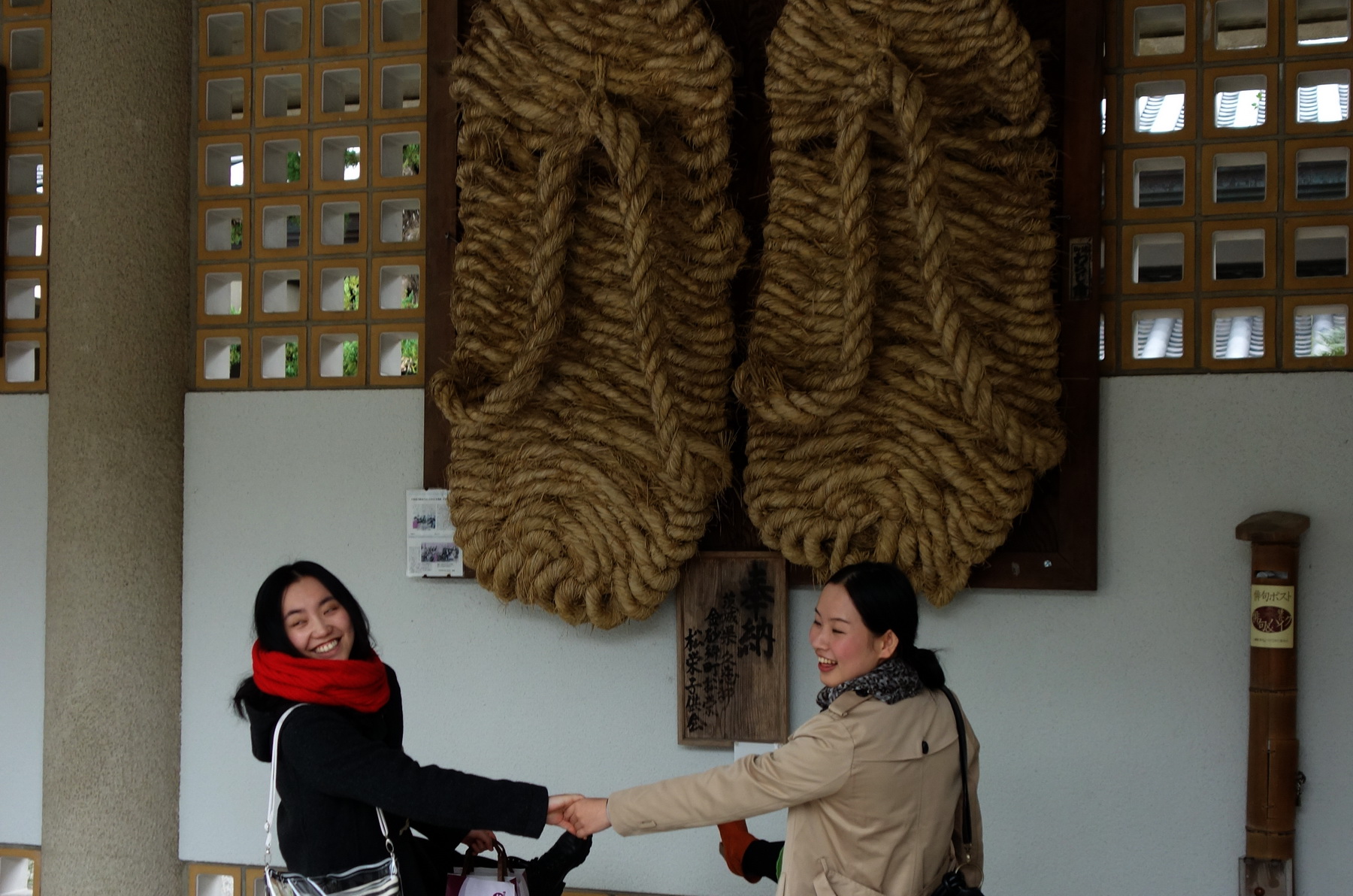 Buddha's slippers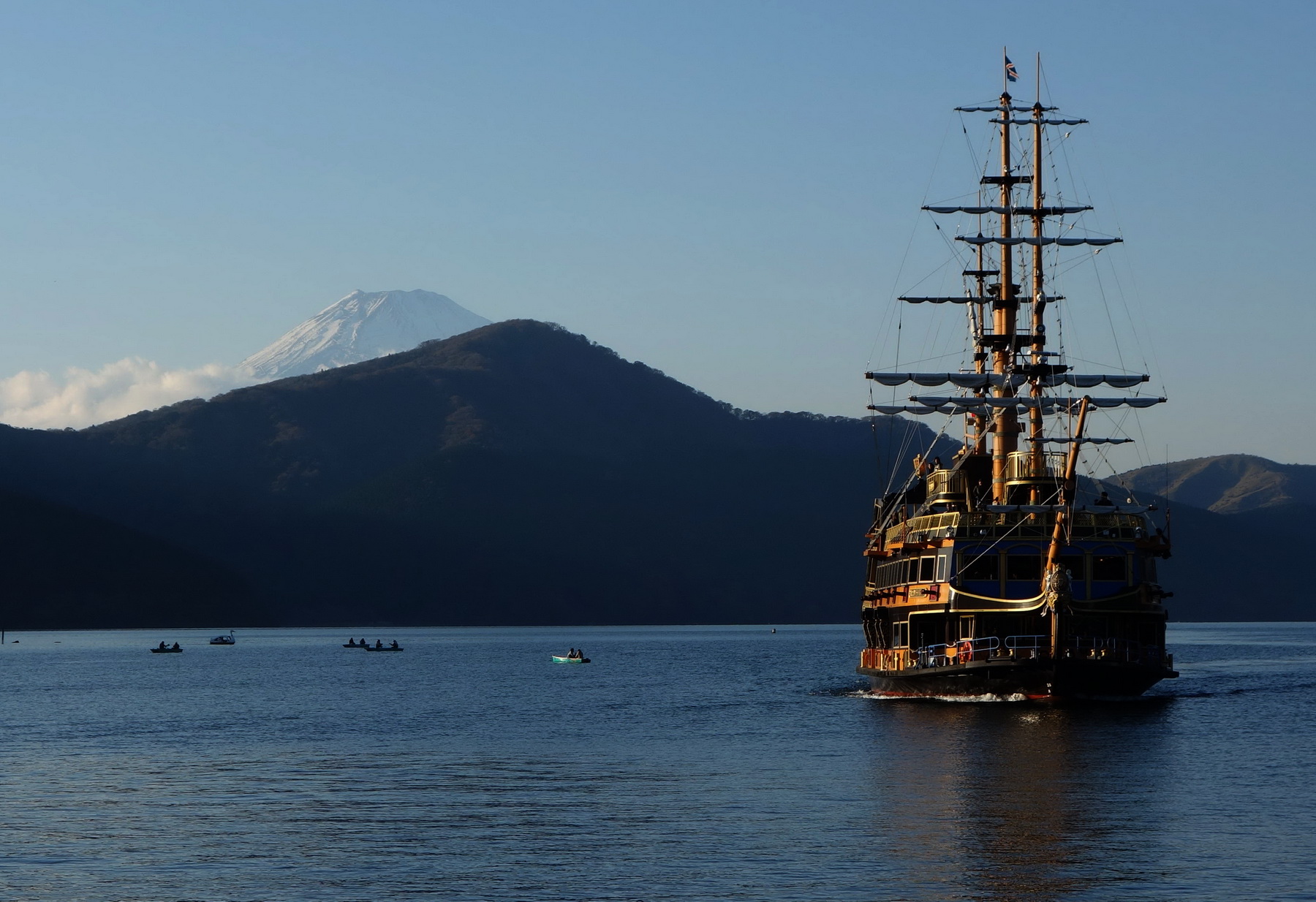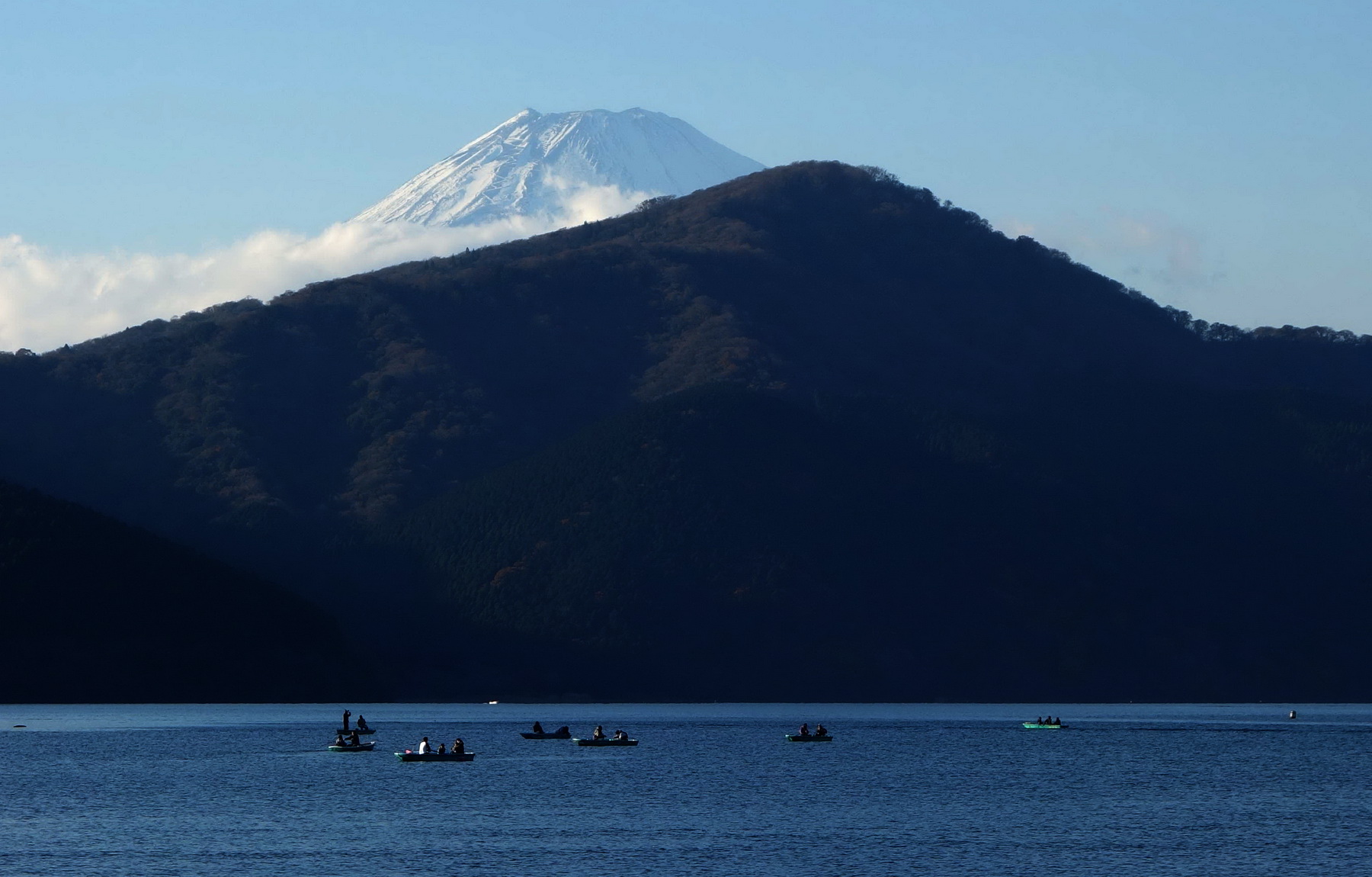 We took the Shinkansen to go the 500 kilometers from Tokyo to Osaka – and covered them in two and a half hours (with three or four stops)! Impressed? What's more impressive is that it's been going that fast for a few months shy of half a century – since 1964! I must remember to congratulate the Japanese next year on this Japan-tech-showcasing jubilee :).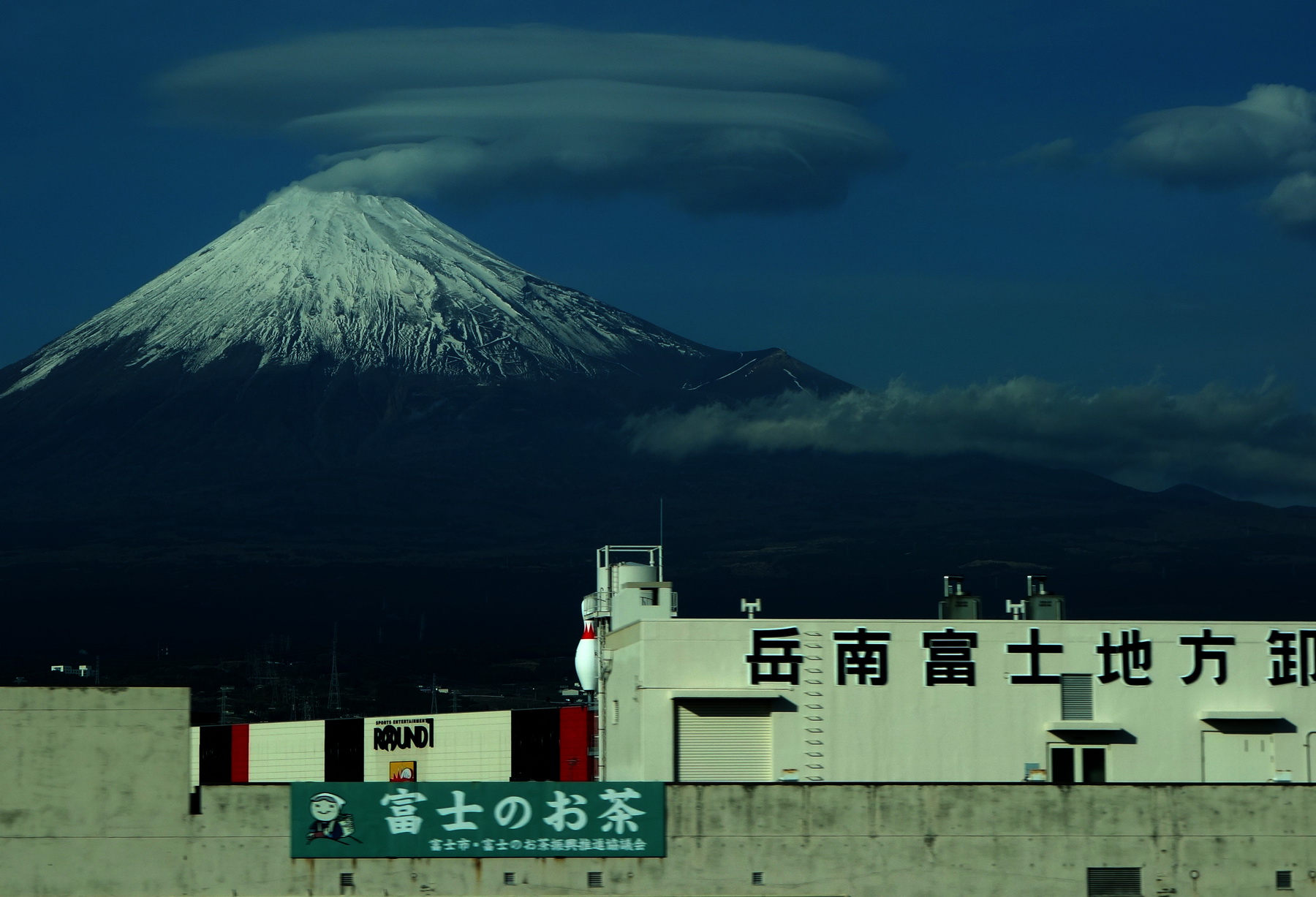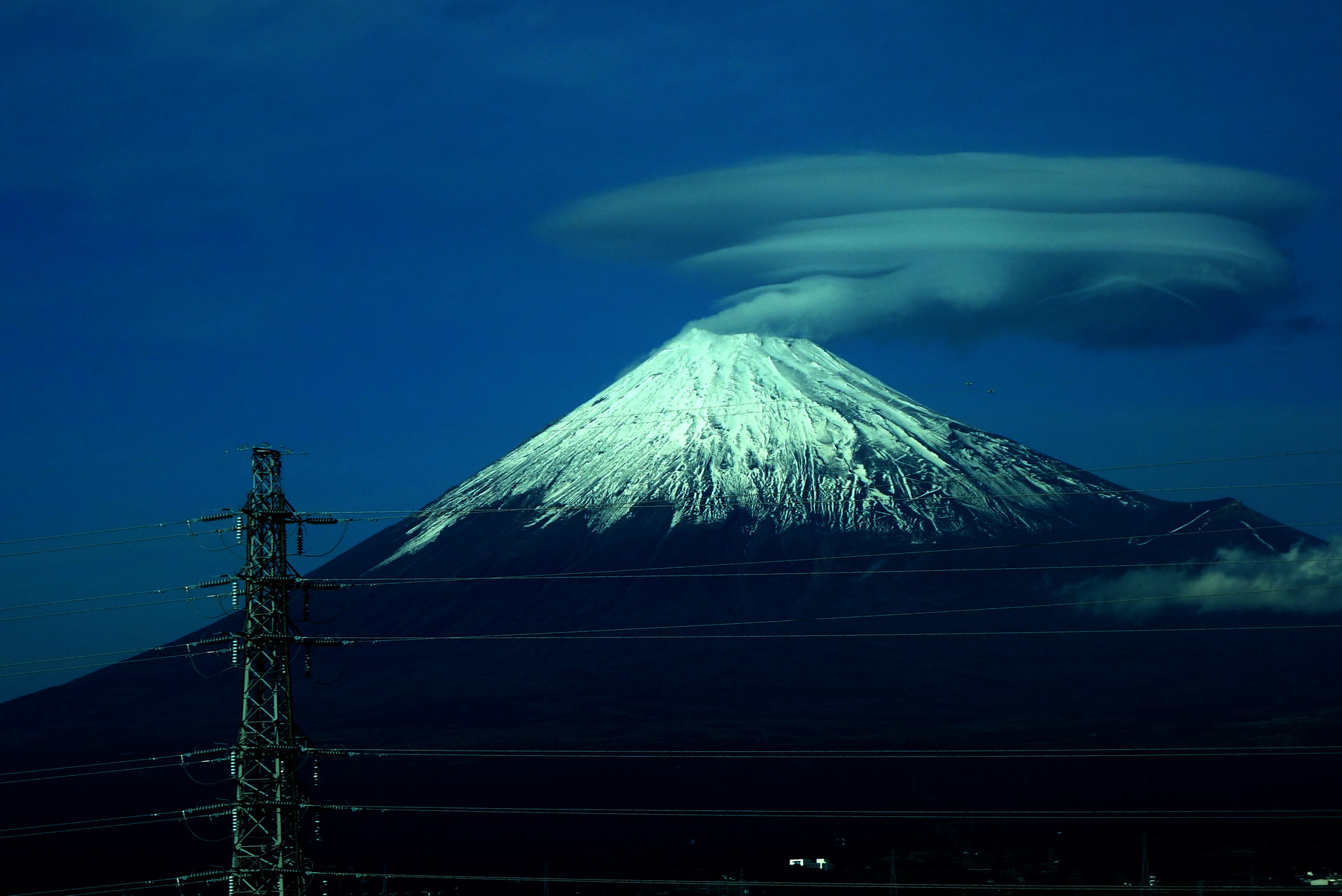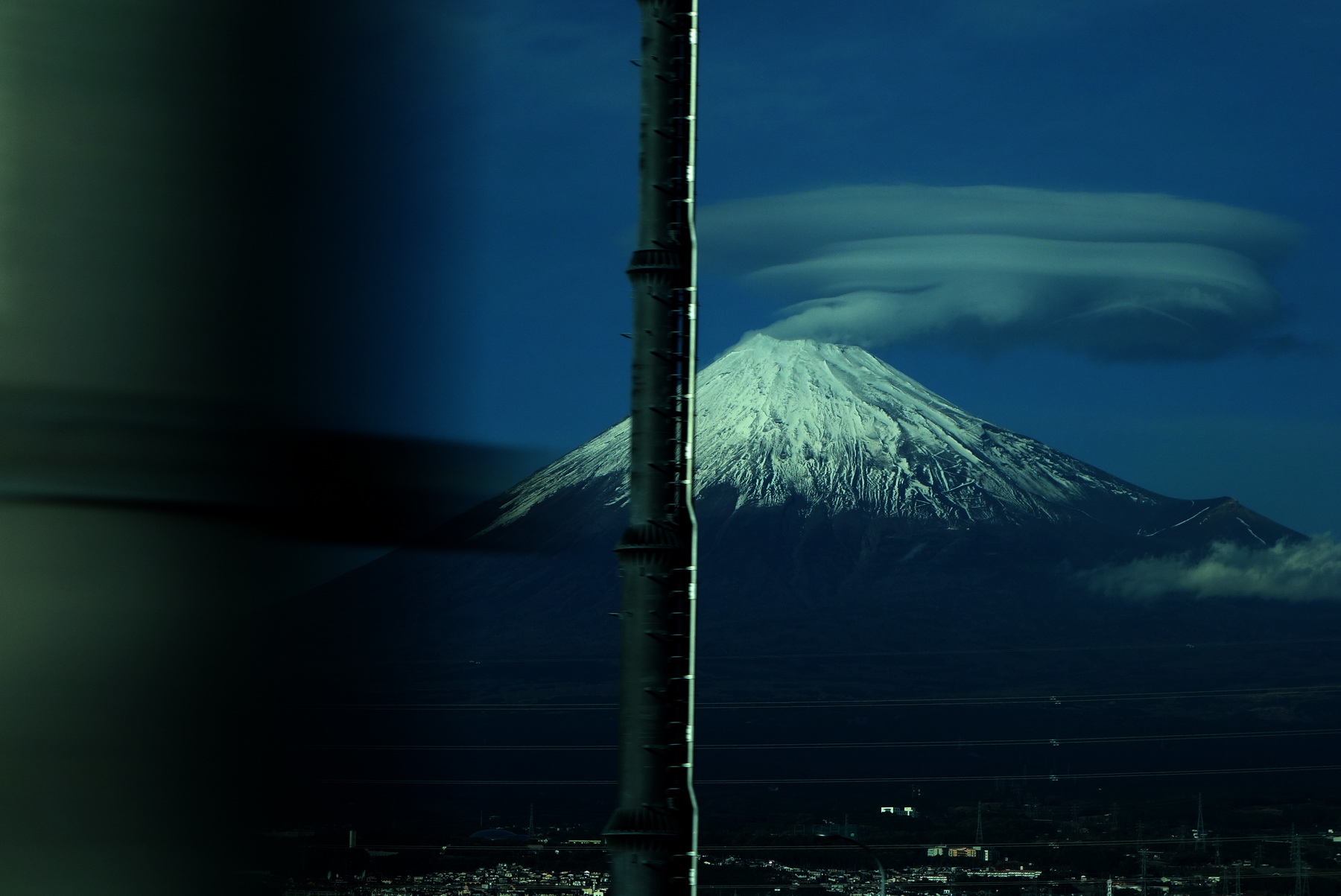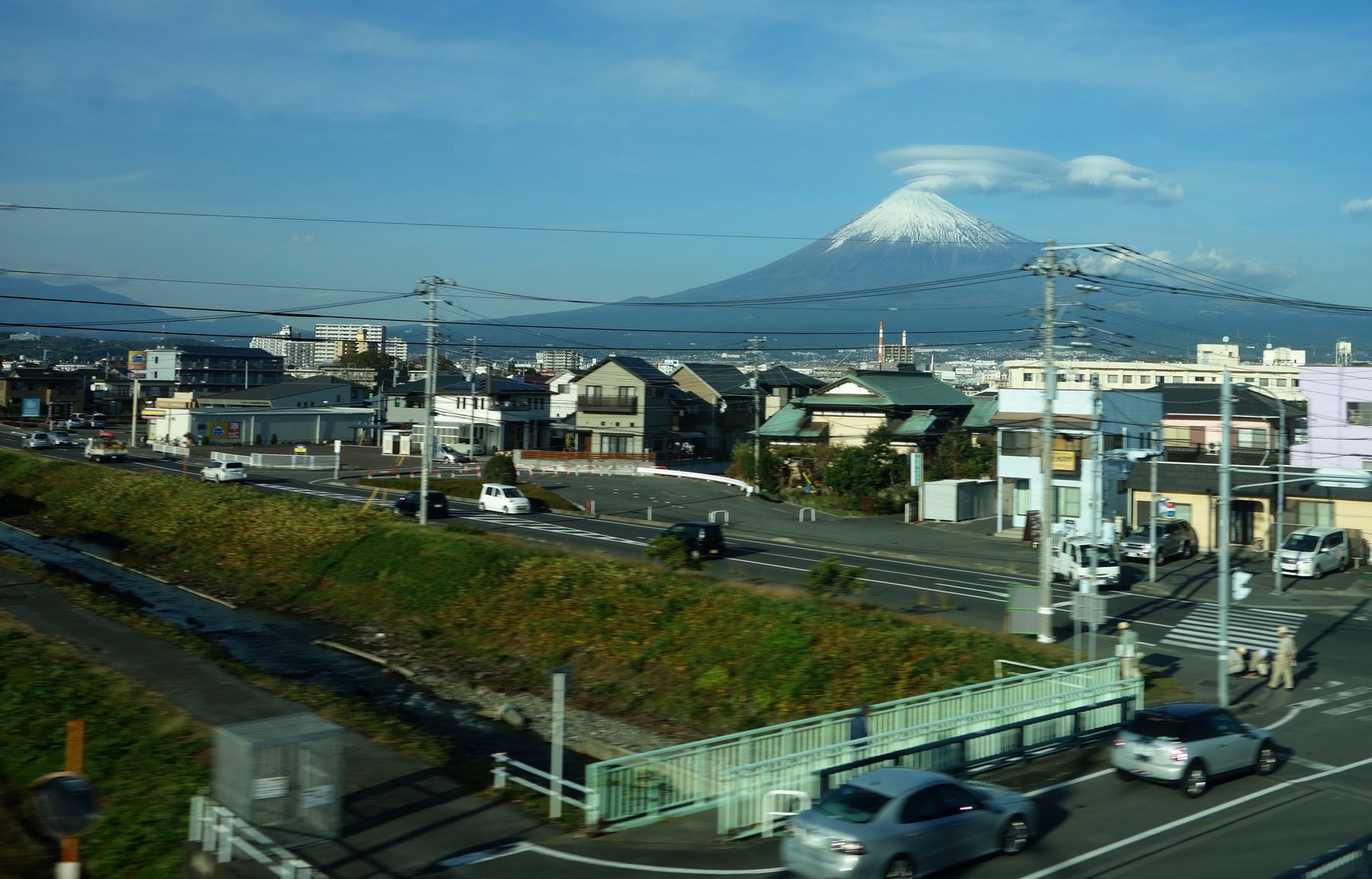 For those interested in the Japanese mentality, I think the only thing my numerous trips here (and everywhere) have taught me that I can share with you is that they're very distinctive as a nation. Totally different to any other. That's it! You'd think I'd know more, right? Nope, afraid not. But that's one of the things I like – the mystery.
The rest of the photos are here.
PS: For those who liked the brainteaser I gave you last time, here you are with another:
Two crocodiles are flying. One is green, the other's going north. How much does a kilogram of nails weigh?