The long and winding… trek – to Everest's Base Camp; Day 5: from Deboche to Dingboche.
So far – so good amazing, despite the far-from-ideal weather:
Which brings us, logically, to day 5…
Rising early as usual, we woke to something, alas, all too familiar: Himalayan Mirages. Familiar since they're almost exact copies of Kamchatkan Mirages. Here we go again (…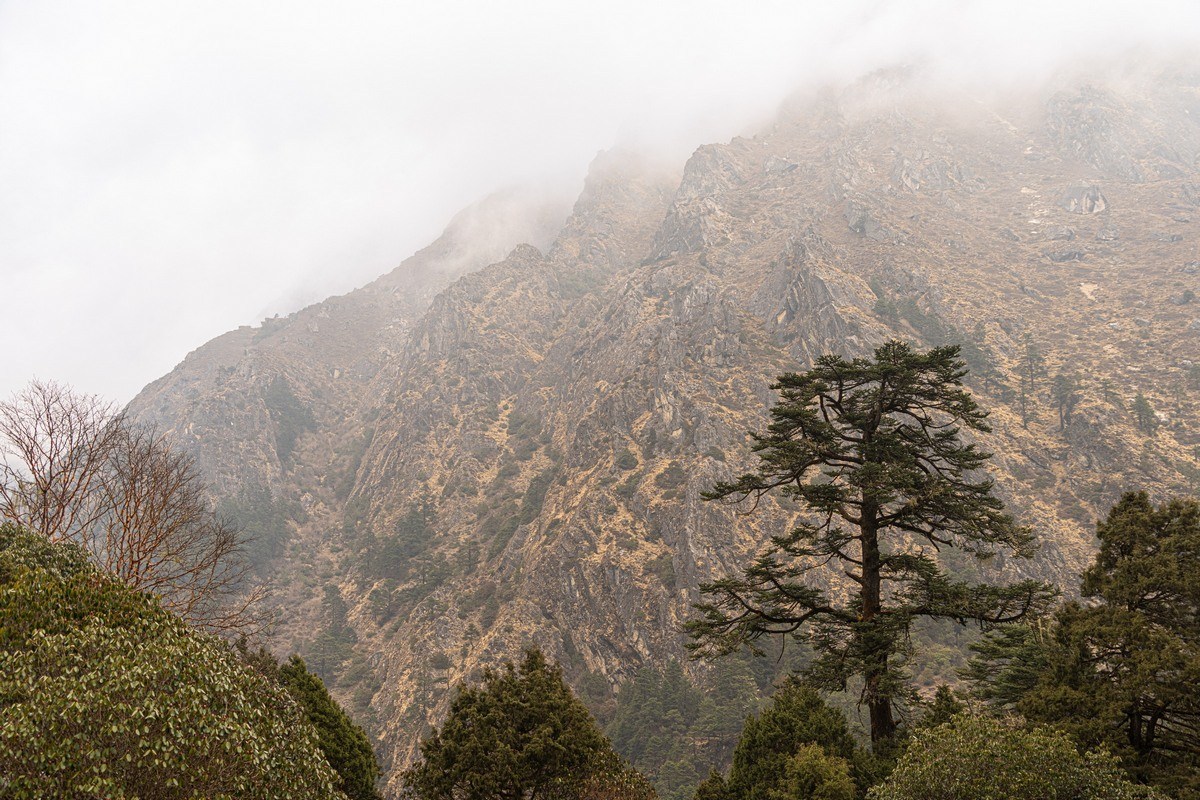 …But never mind. Onward and upward – and still hoping for the wind to blow away the clouds like yesterday…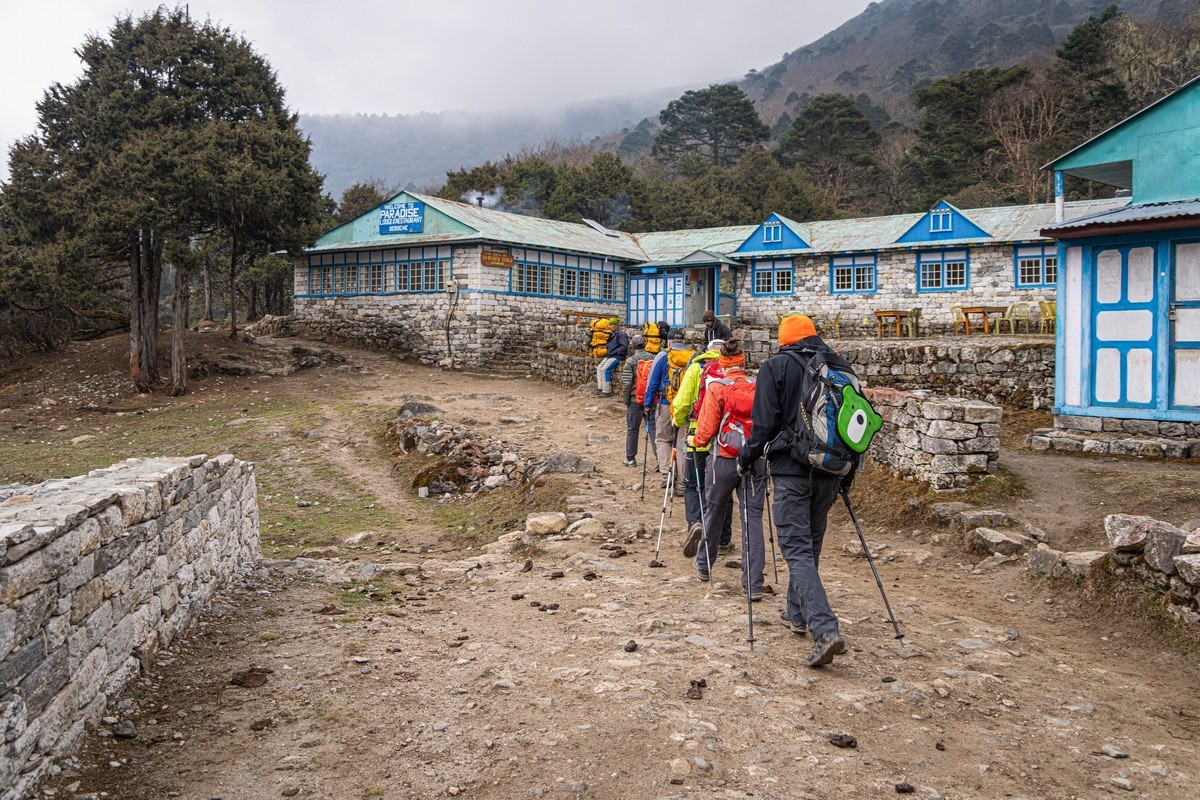 The path's still a goodie, only it looks a little less optimistic without rays of sunshine upon it ->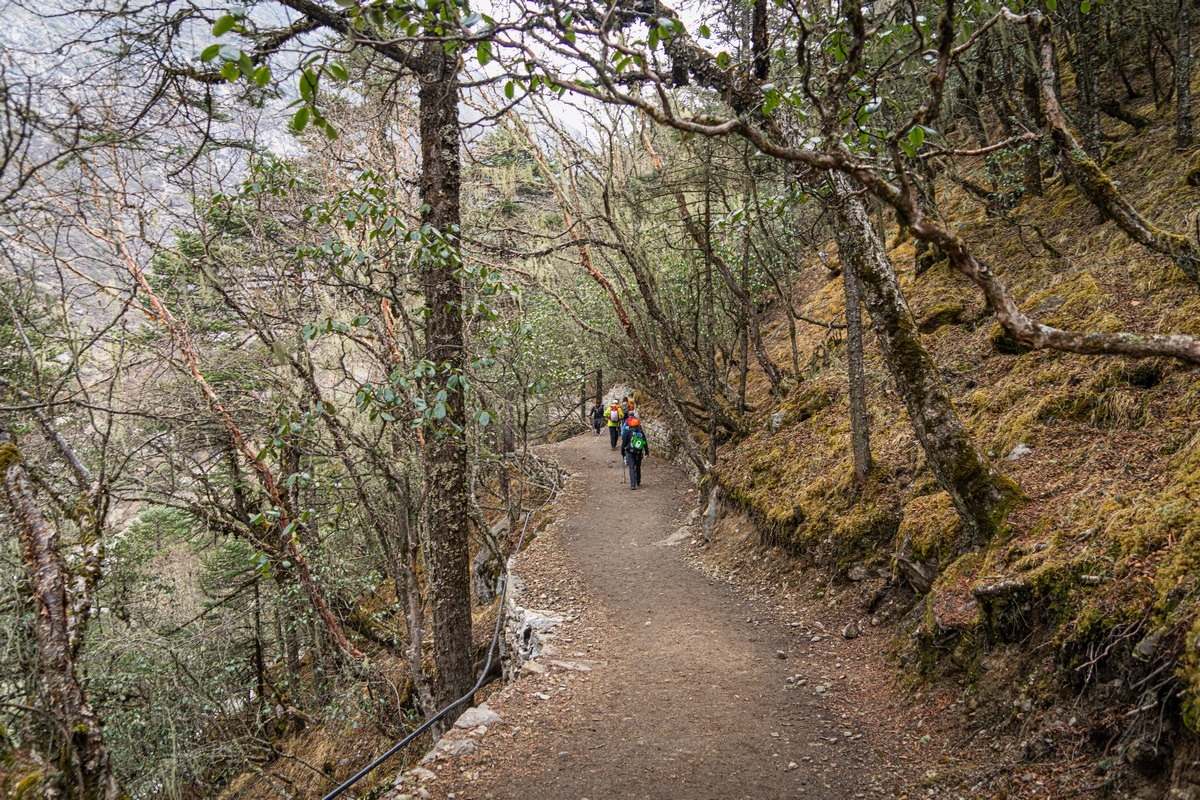 Much like most of the other days – around 10 kilometers were to be covered today, rising in altitude some 660 meters, meaning our next overnight stay would be at… 4400 meters above sea-level!!
That's the route we took, which occasionally featured charmingly-named hotels and guesthouses along the way )…
At least the views downward were impressive…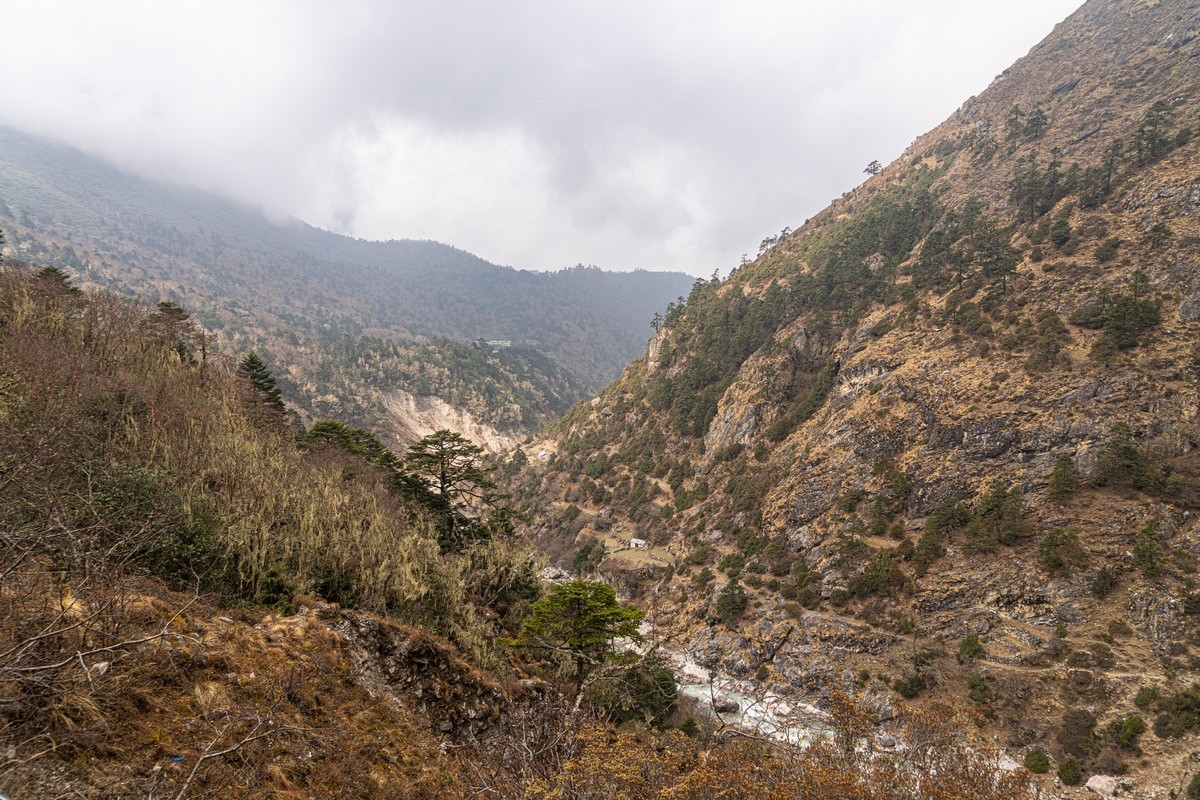 Midori Kuma, as ever, still with us! ->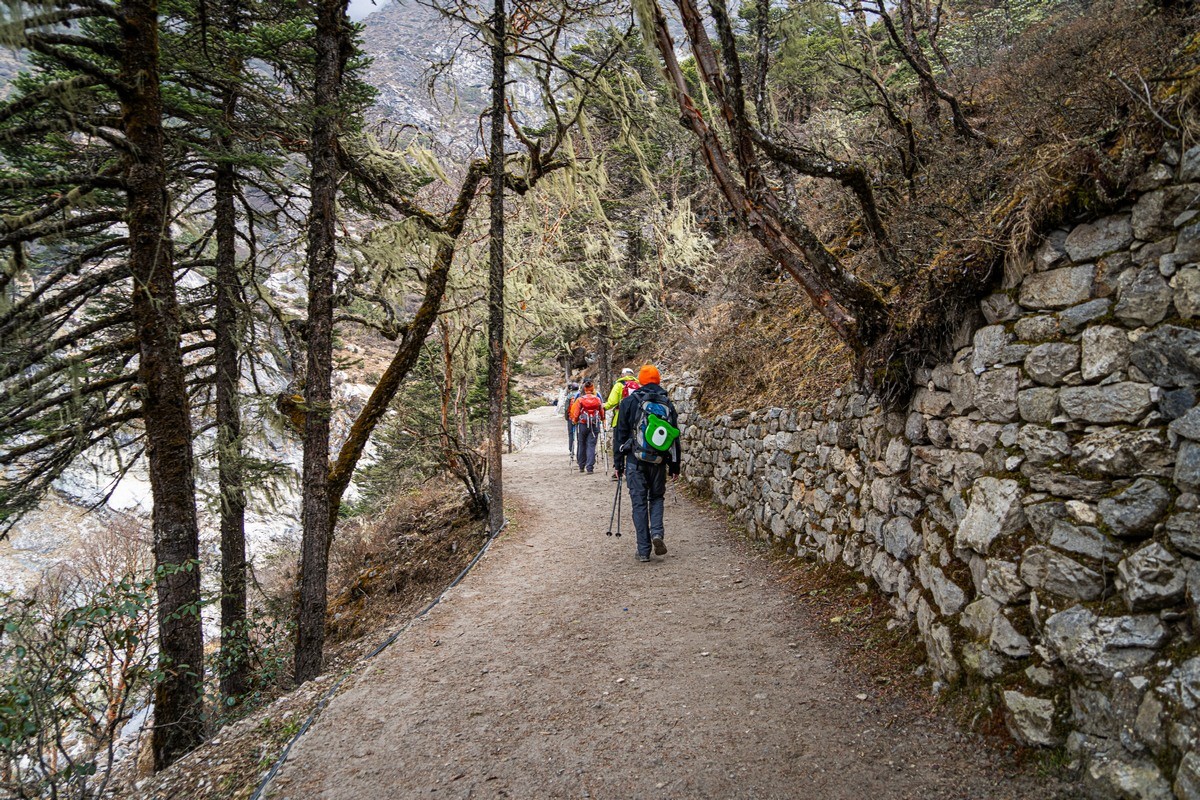 Also as ever – another bridge, identical to all the others (the only thing that differs slightly is the length) ->
Mid-bridge: camera out ->
We saw quite a few locals coming and going. I wonder – how does this climate affect aging? I wonder how old this lady is?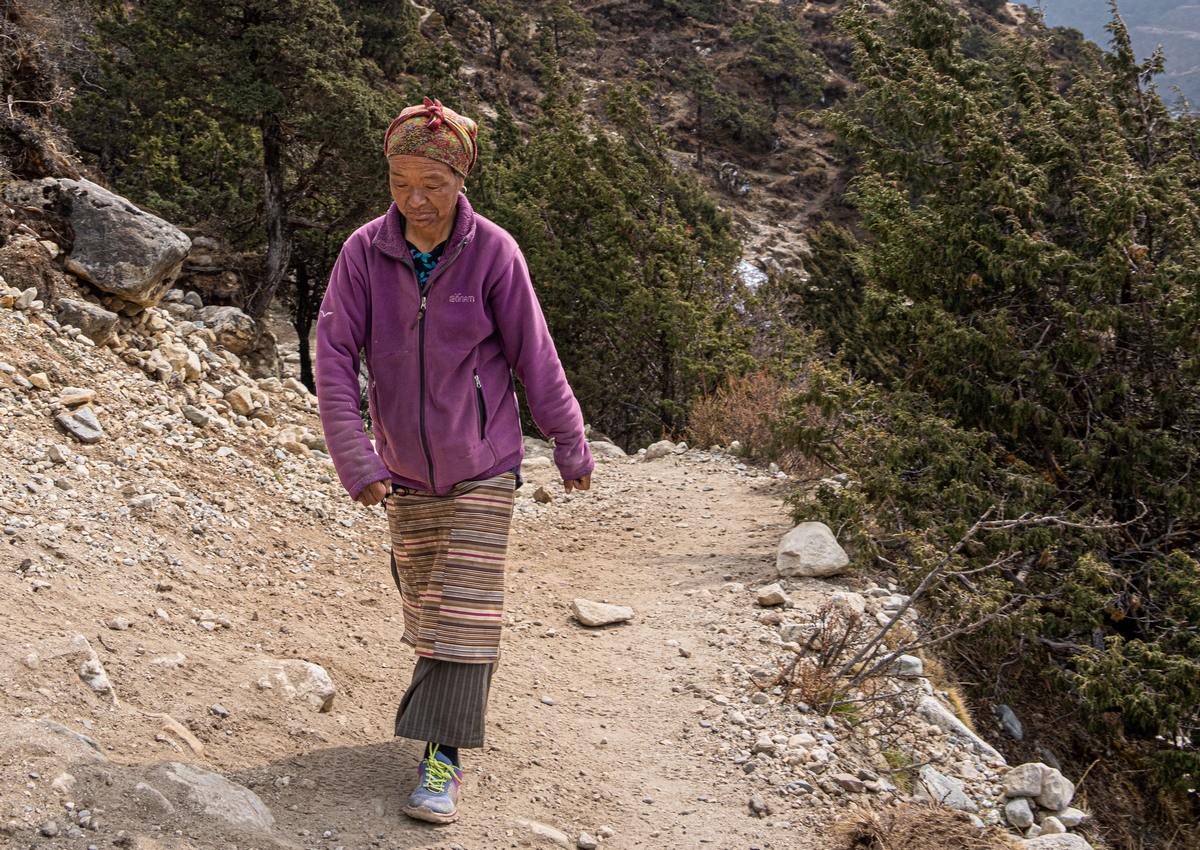 Through the haze – occasionally we see interesting natural and man-made views:
We pass through another village; Sherpas taking a breather ->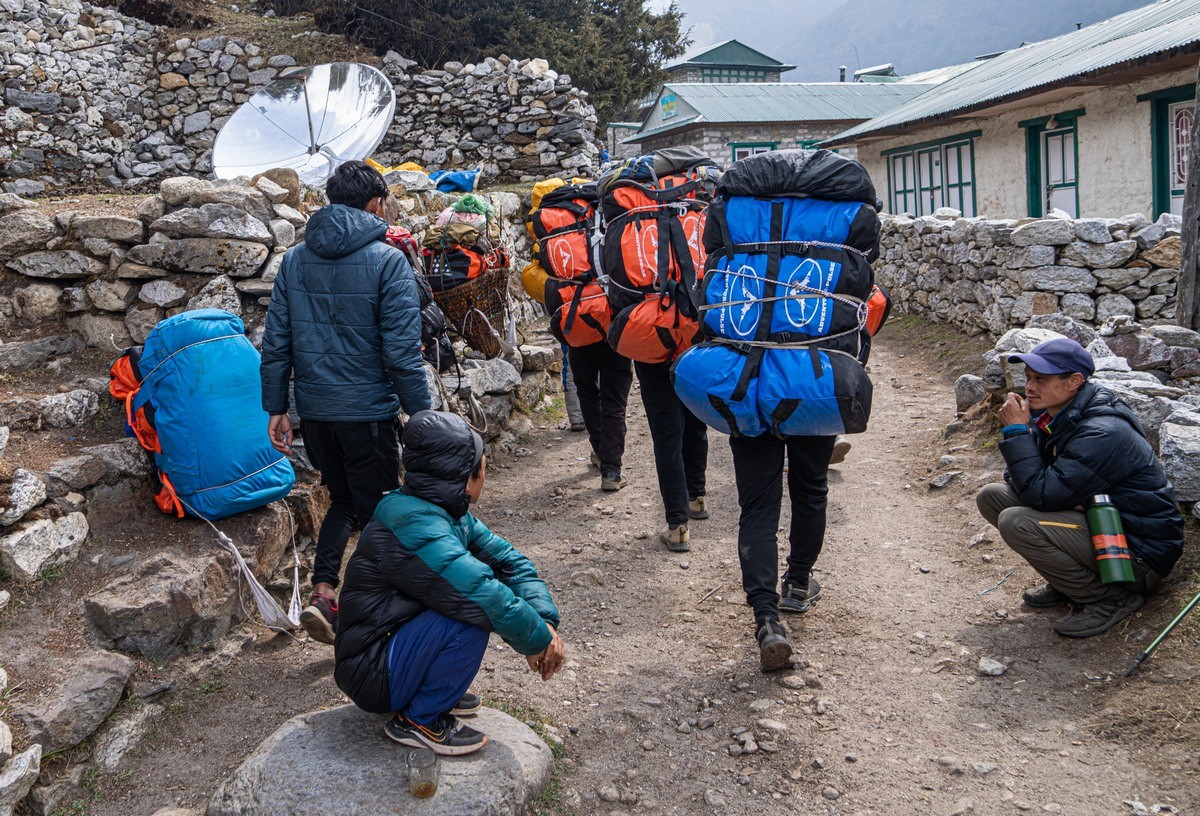 To the right – a Chekhov theme ) ->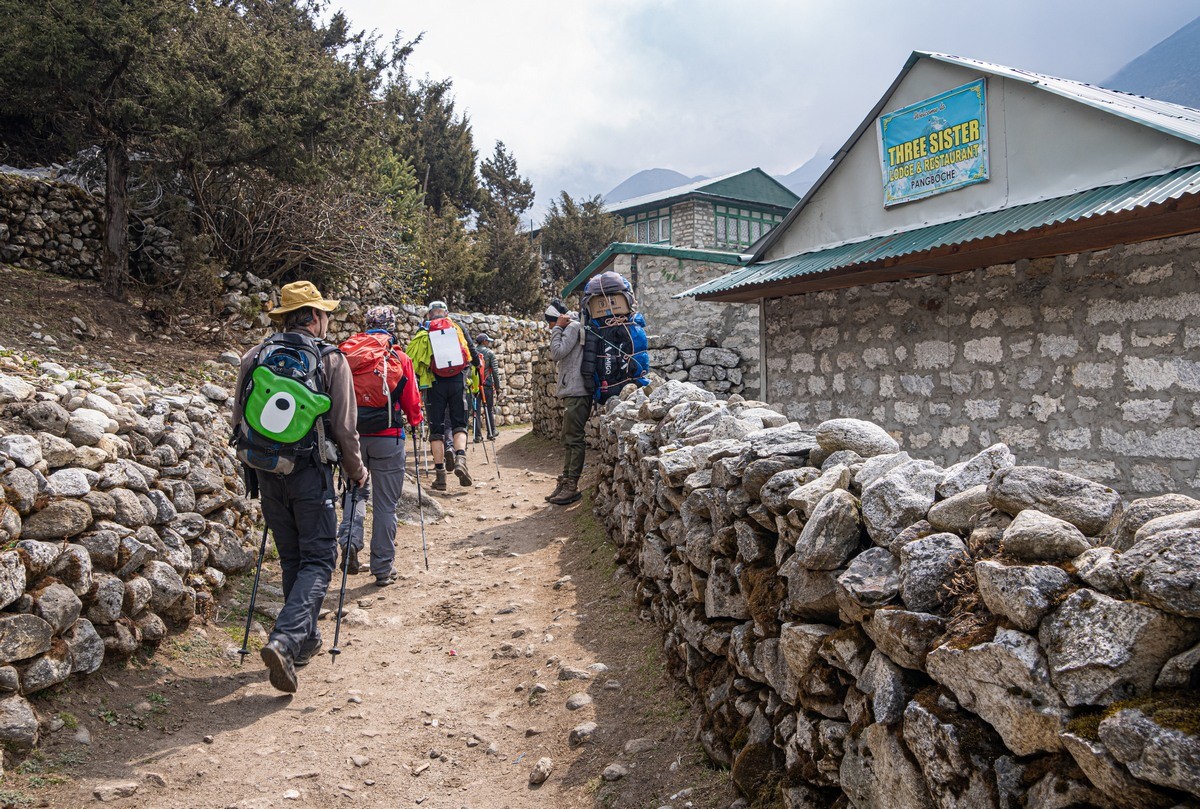 Nearly four kilometers nearer the stars than at sea-level! ->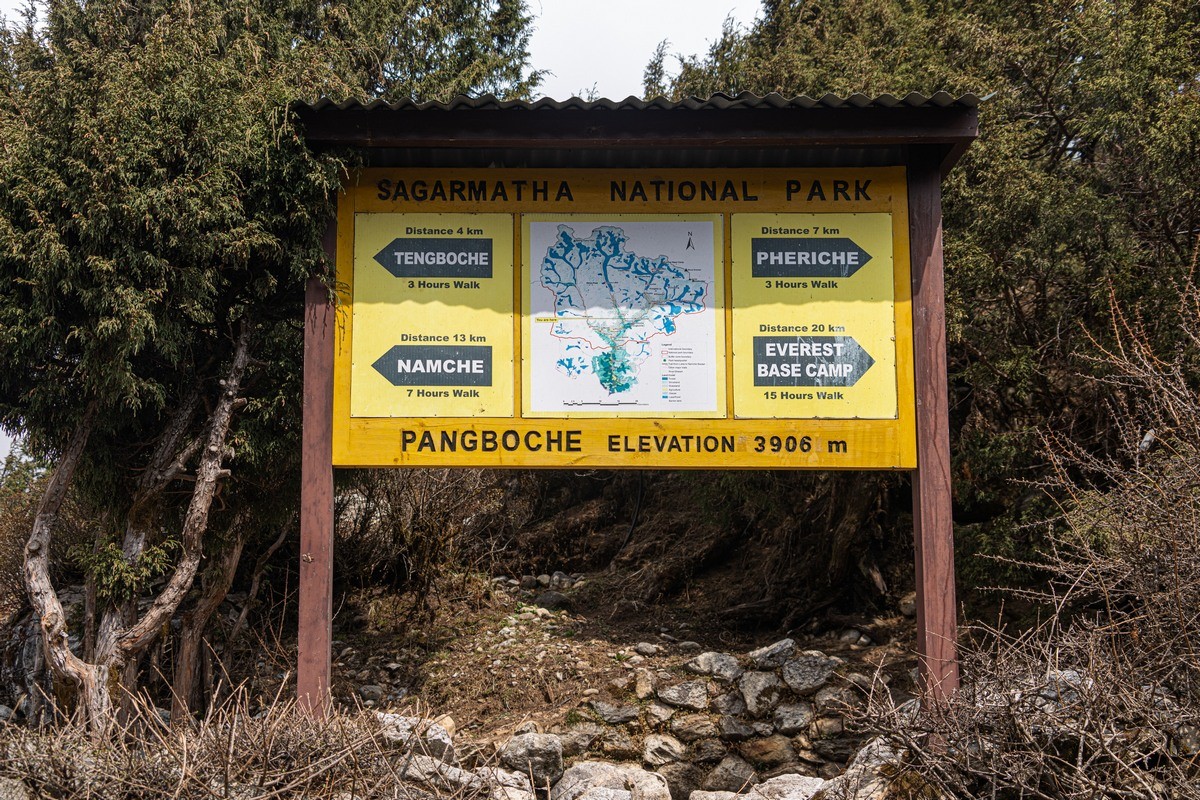 And once again – snooker :o)! ->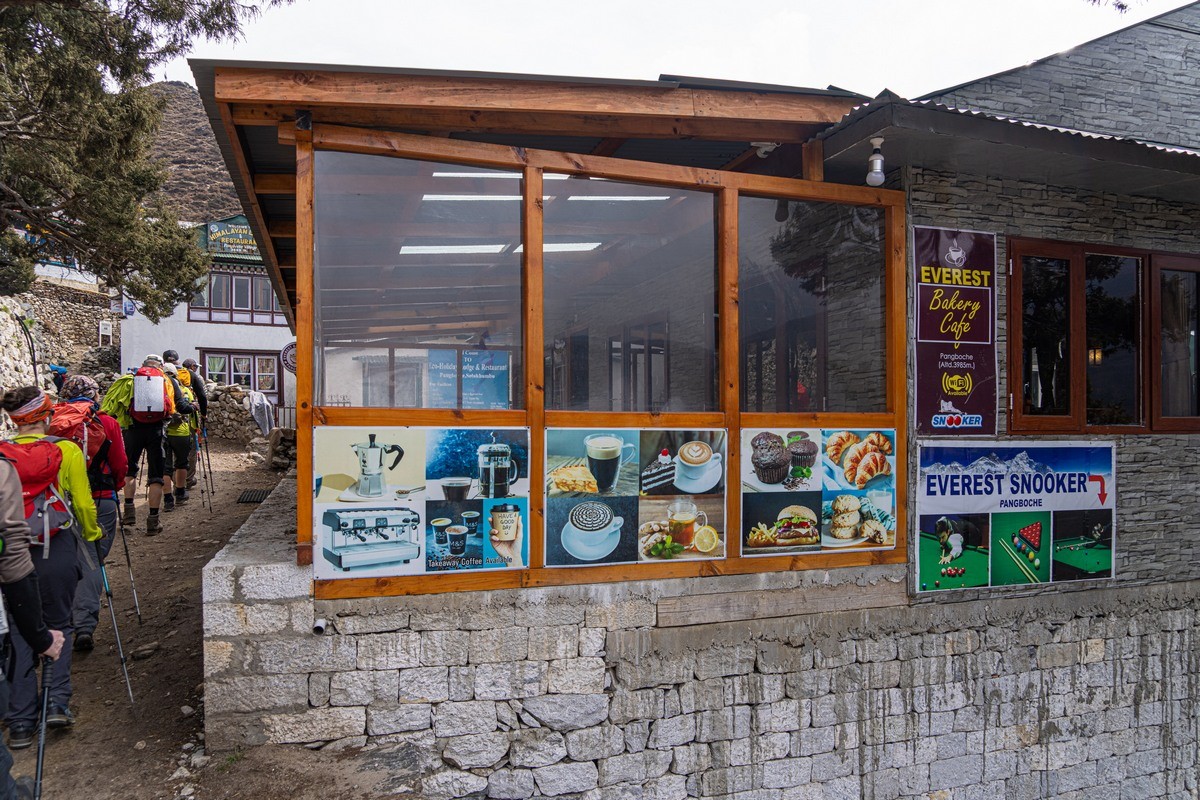 Up ahead – another village: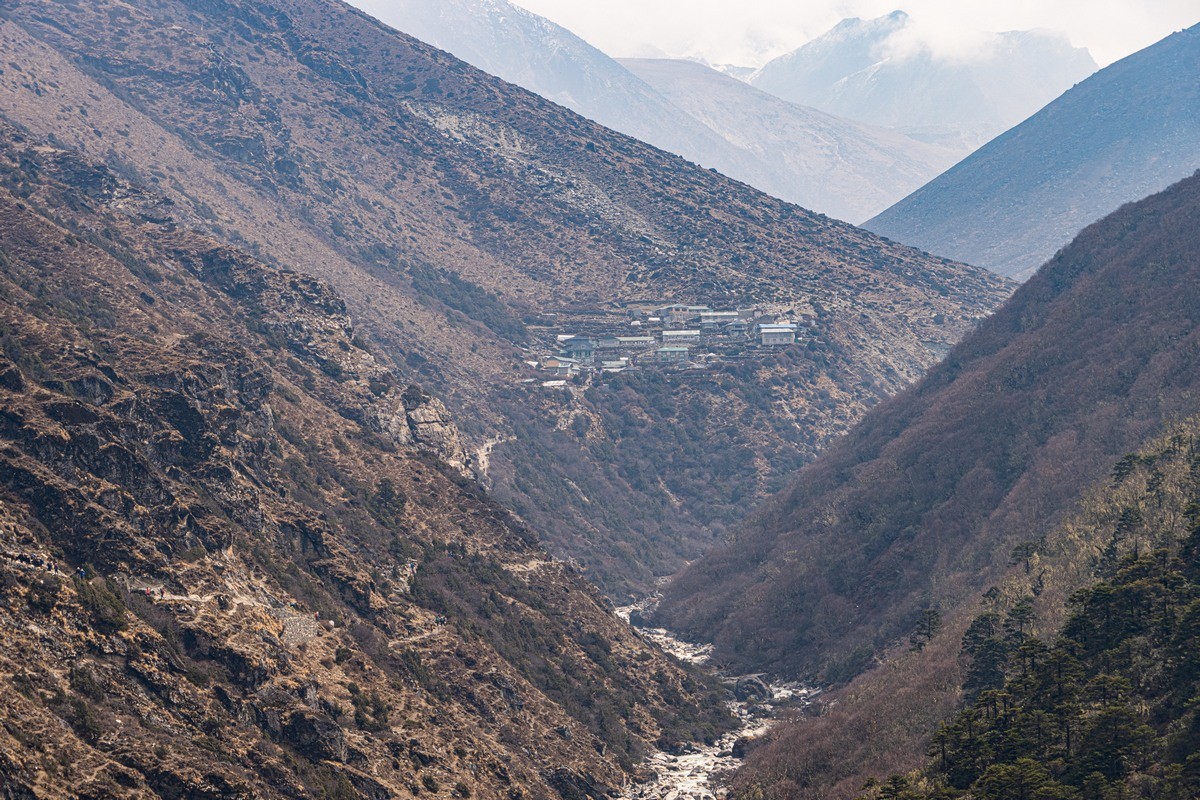 Occasionally stubborn objects appeared on the path that needed slaloming around…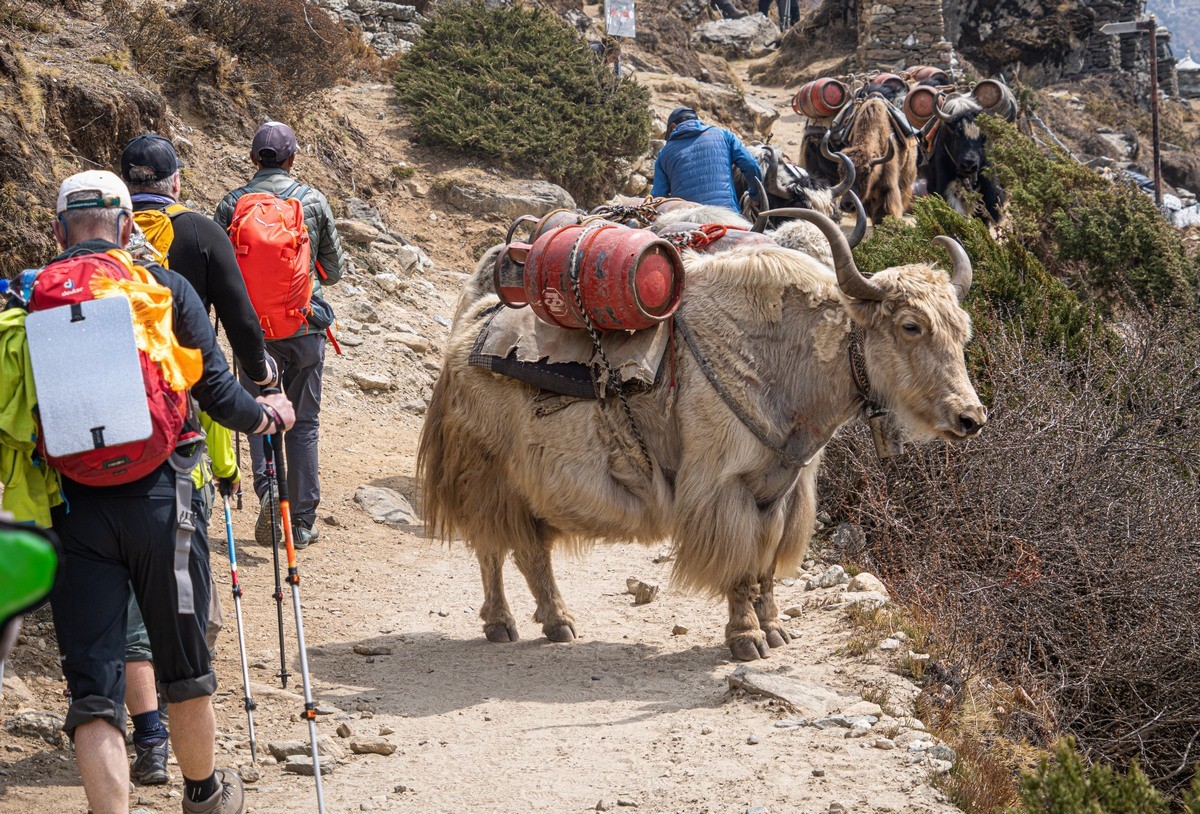 The village we'd just seen disappeared, while the path became decidedly worse: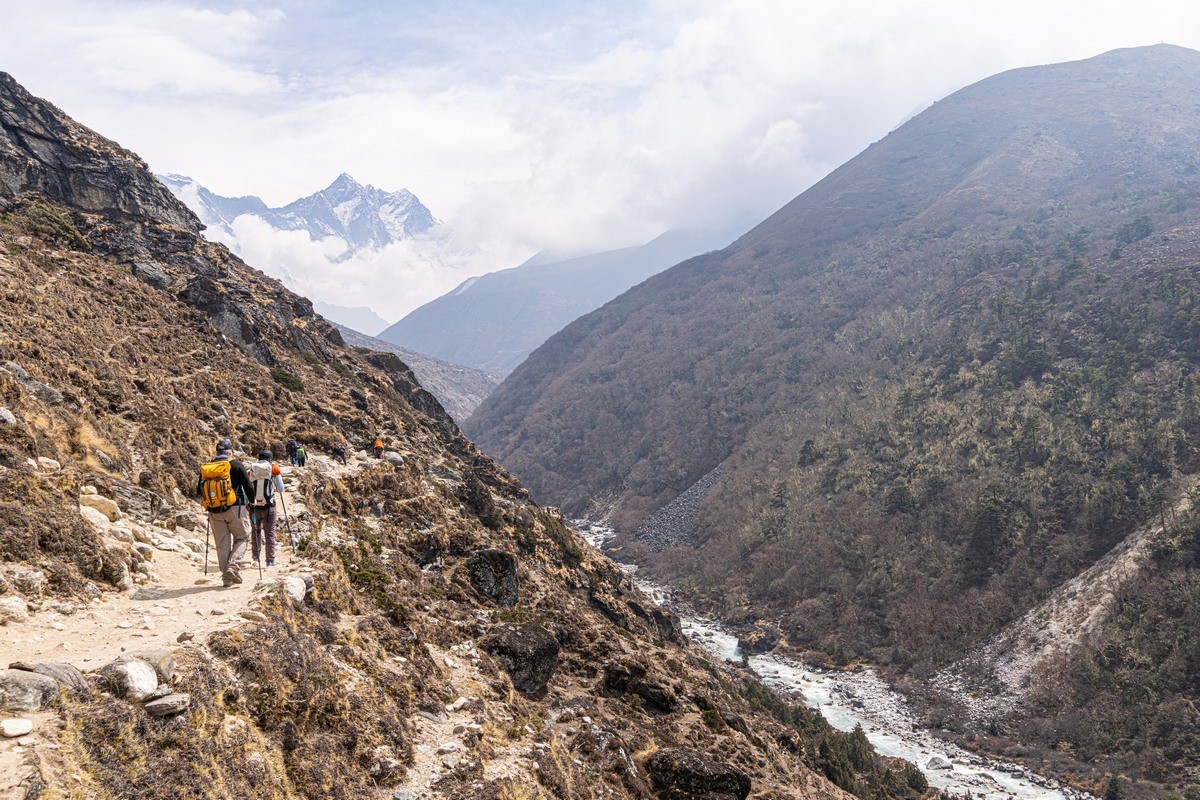 Again – the views below: great. Those up above – forget it ( ->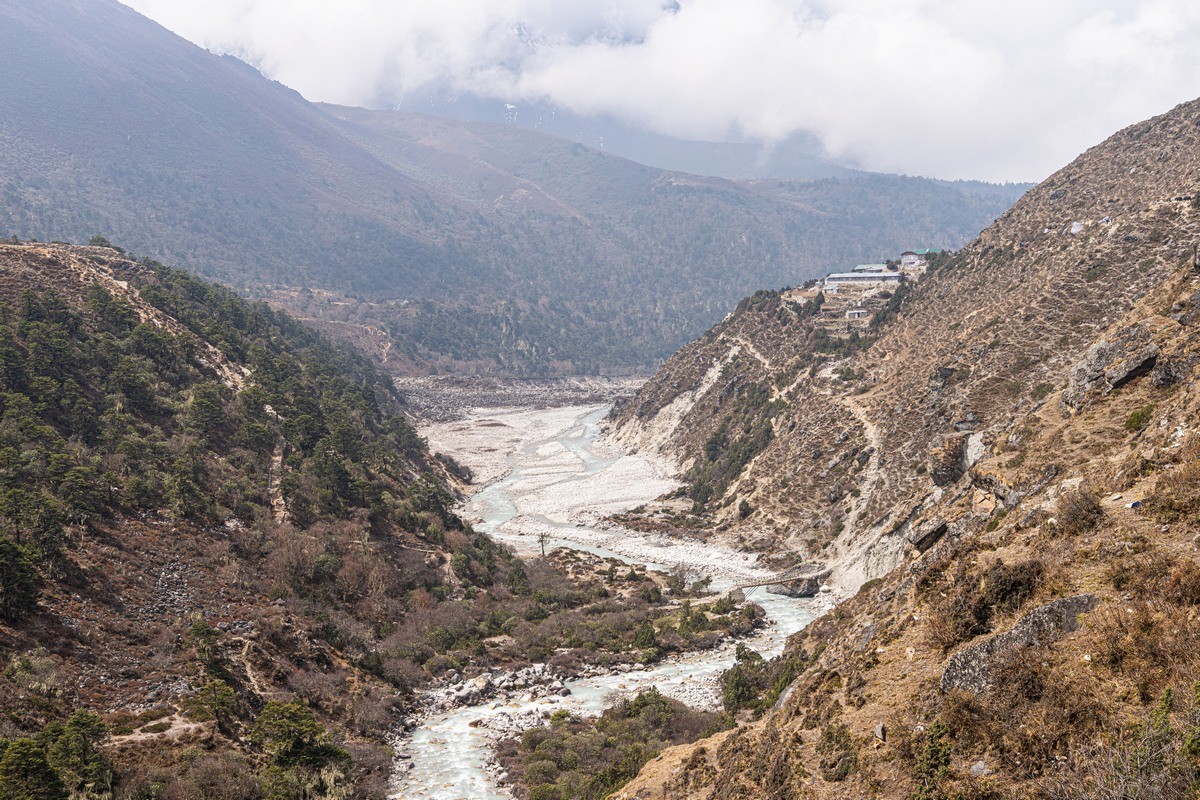 Brief refreshment stop: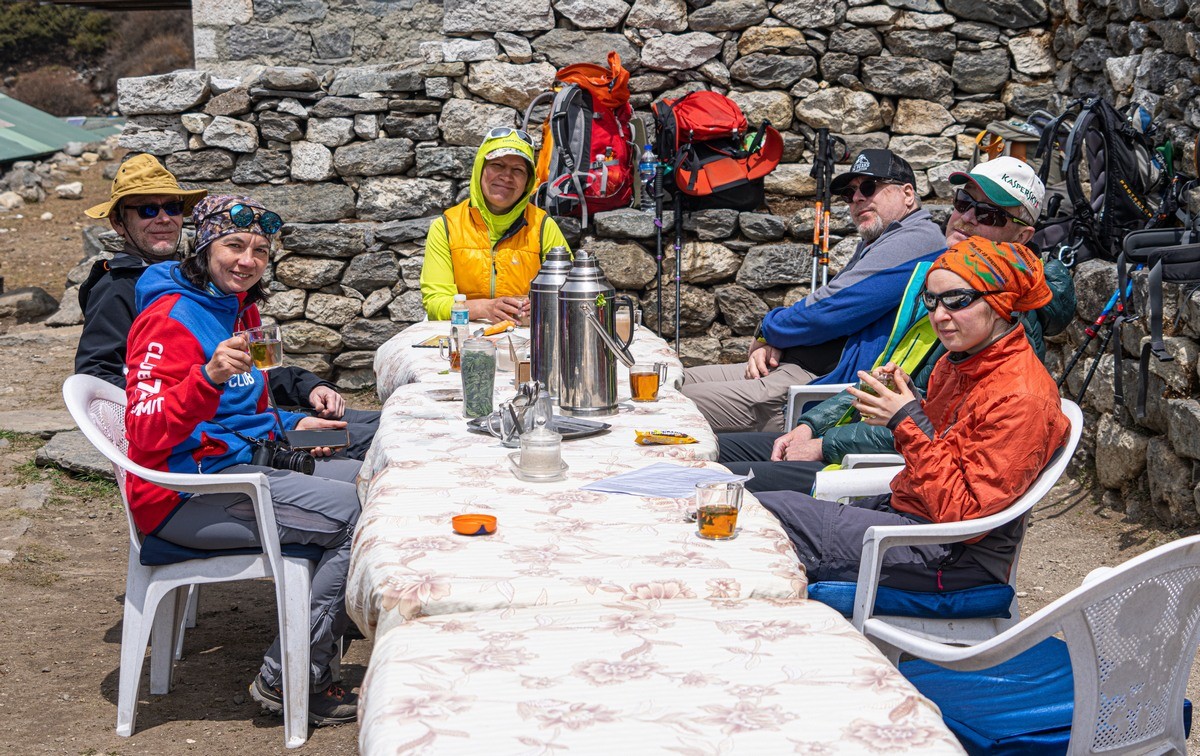 We'd normally set off of a morning around 8am, walk some five or six hours with stops for drinks and bites to eat, and then have late luncheon already at the hotel we'd be staying it. However, on this day, our hotel was waaaaaay up and over there behind those mountains amid the clouds. No late luncheon this day – we'd only just manage dinner in time…
Suddenly – chopper! With such low cloud? Wasn't expecting that…
Just 200 meters remain until the hotel. That's 200 meters along the vertical )…
Phew: finally, we make it to the Sherpa village of Dingboche. Altitude: 4400 meters!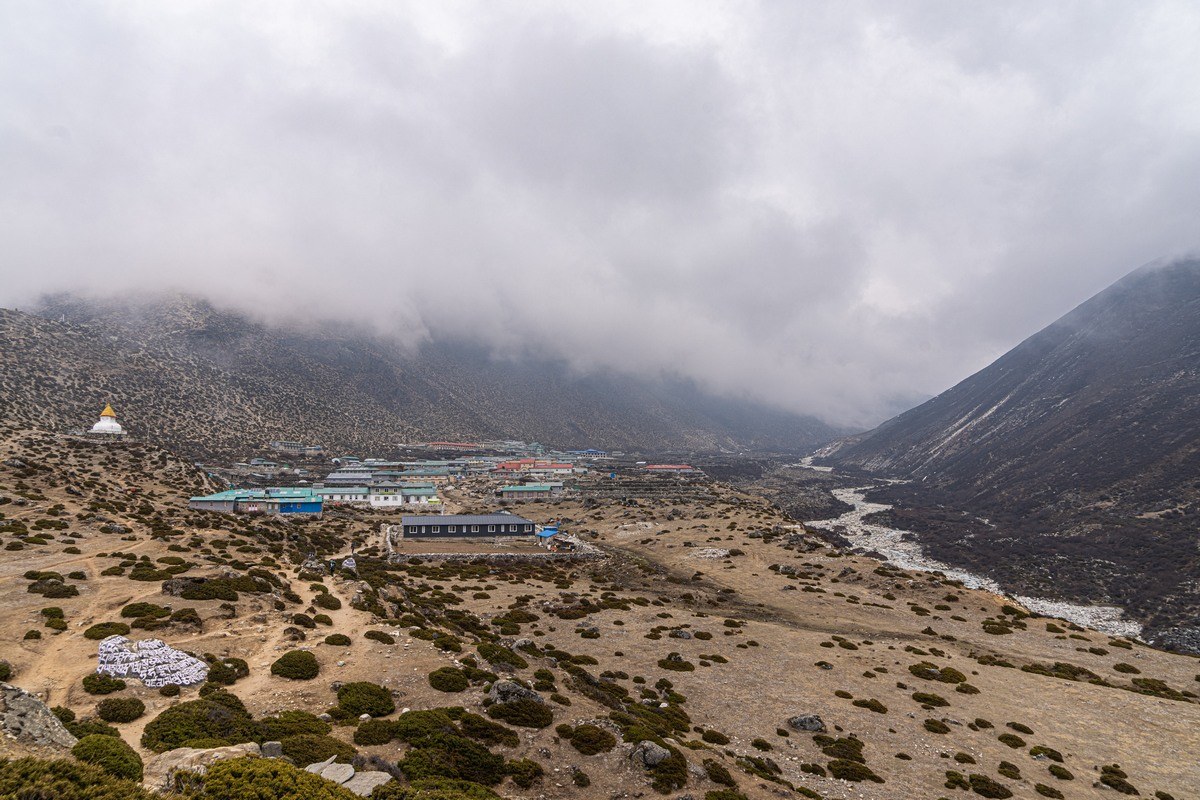 Though later than usual, we still made it to our hotel a good while before dinner; accordingly, stroll-about-the-village time – which was just what the doctor Sherpa ordered anyway to help with the acclimatization…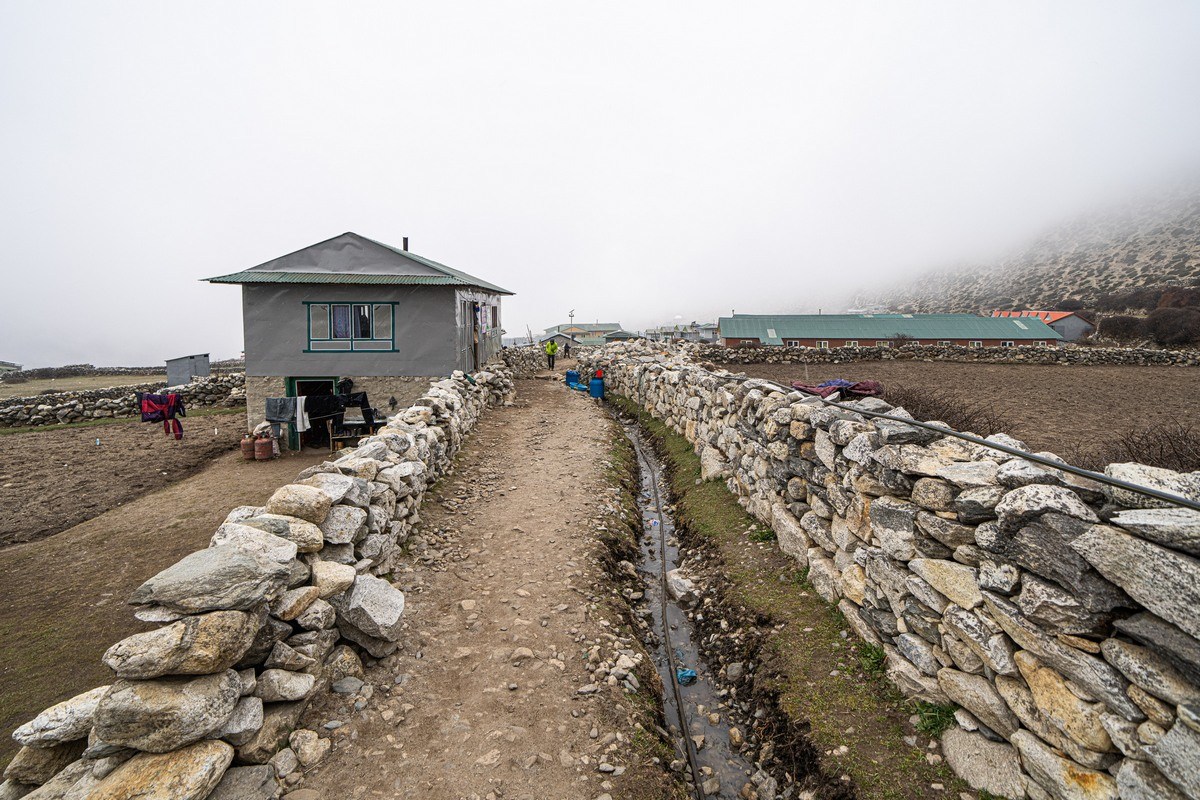 Check out some of the "services": "Attached bathroom"! And I do believe she's holding a hot-water bottle to her tummy. I'm guessing those are included in the rooms along with the bath robes, slippers, and complementary drinks? )…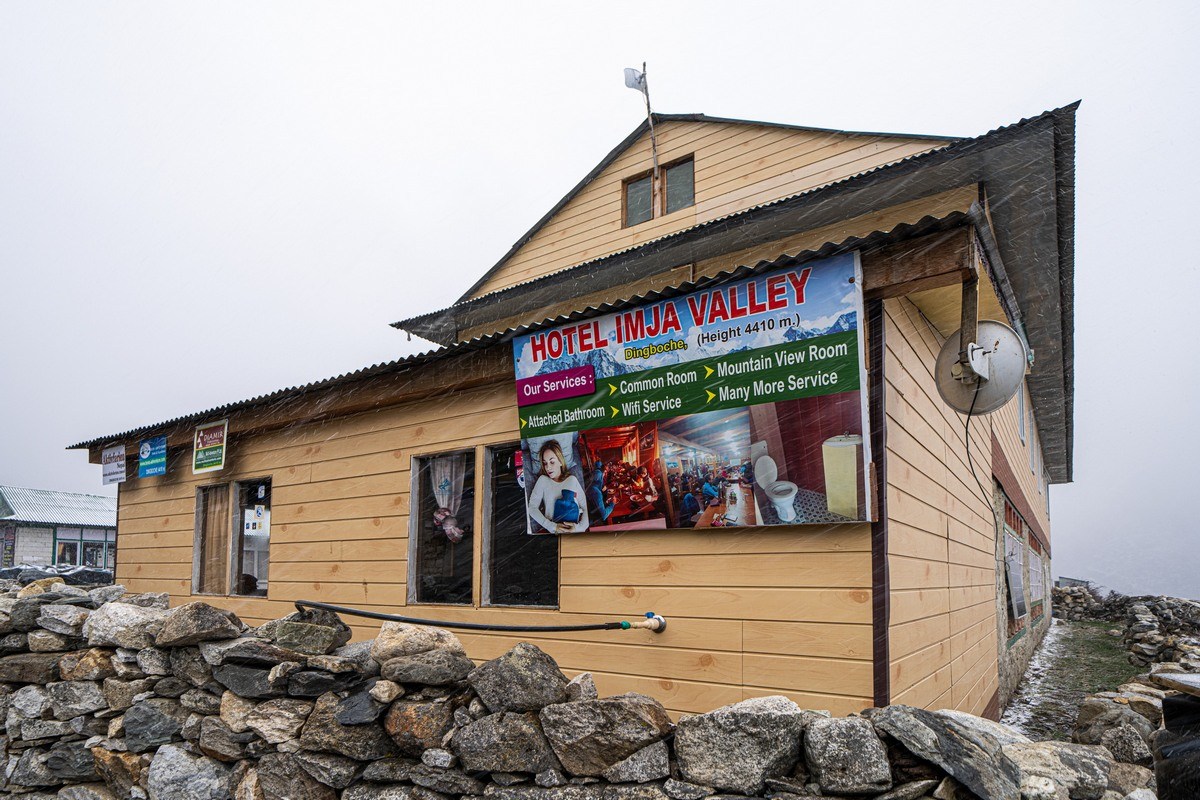 Woah. It started snowing! And it continued to snow, the weather having gotten worse – for good…
I've written this earlier, but I'll write it again…
We were expecting this: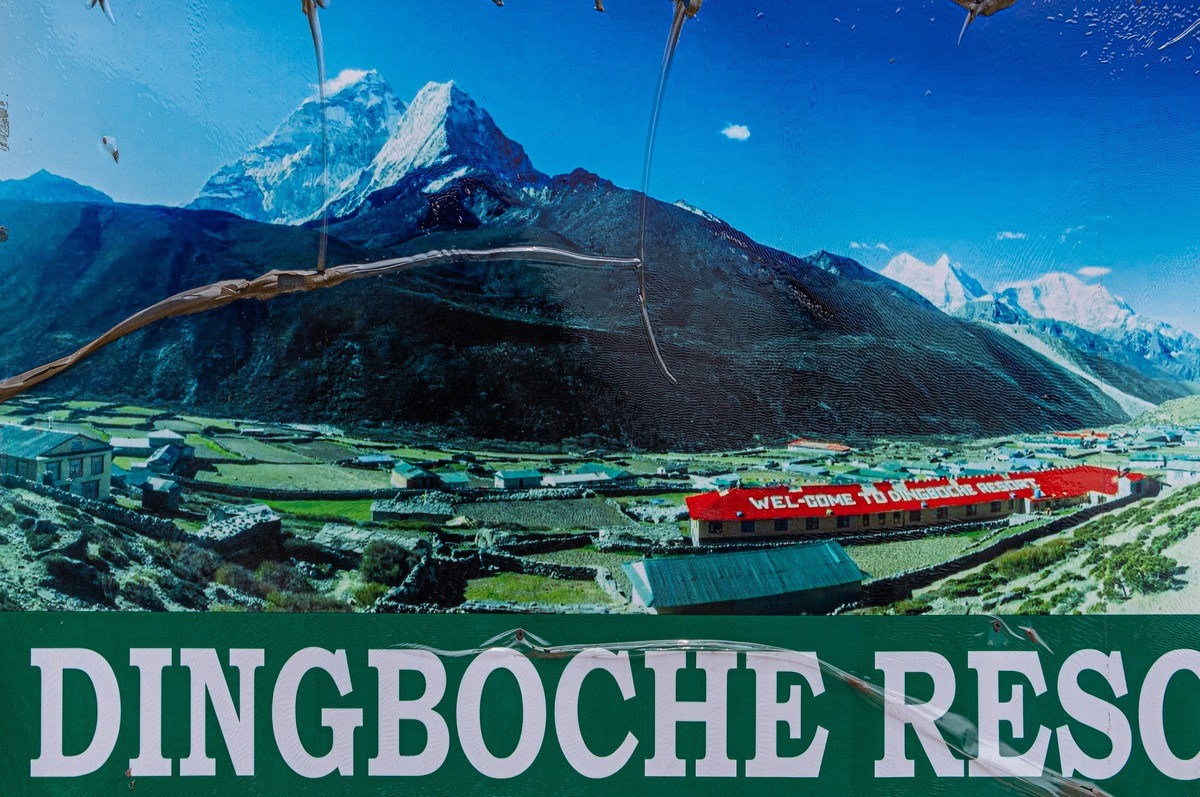 …And ended up with this (notice how the two photos were taken from almost the same spot):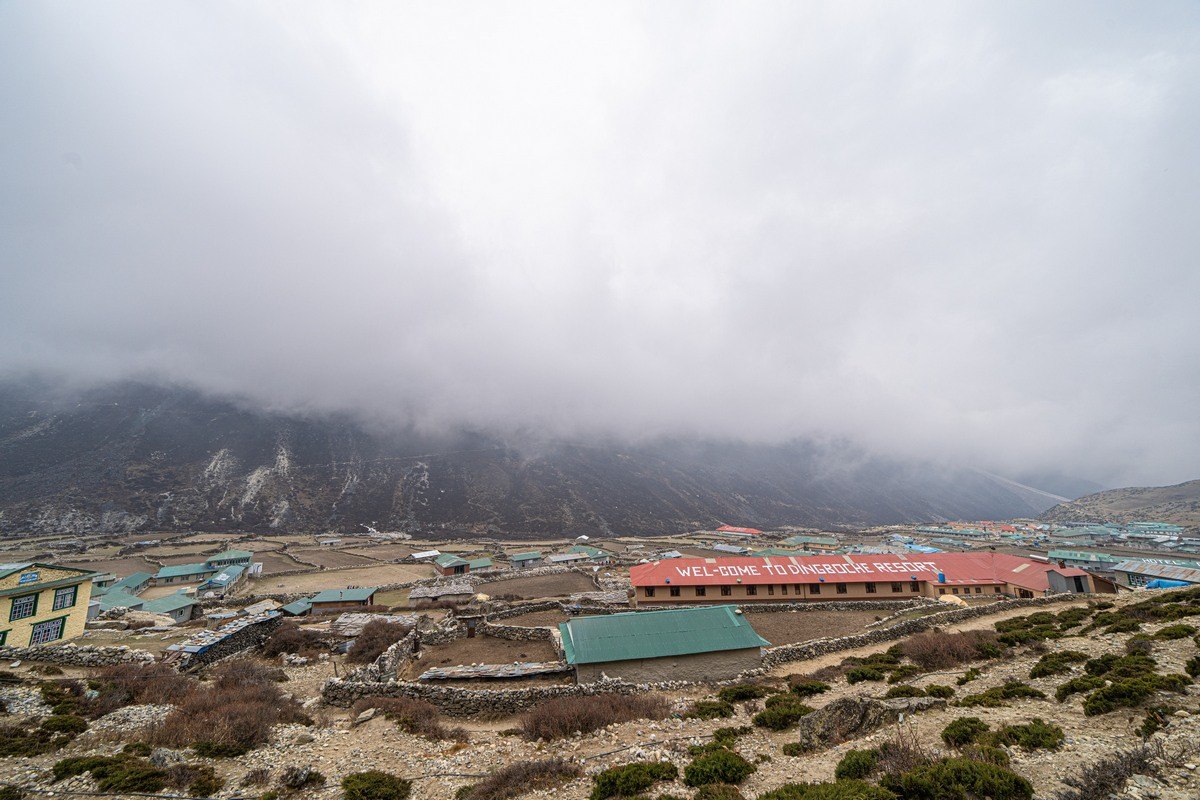 In a word: oof.
I could have ended the tale from the Dingboche side here. However…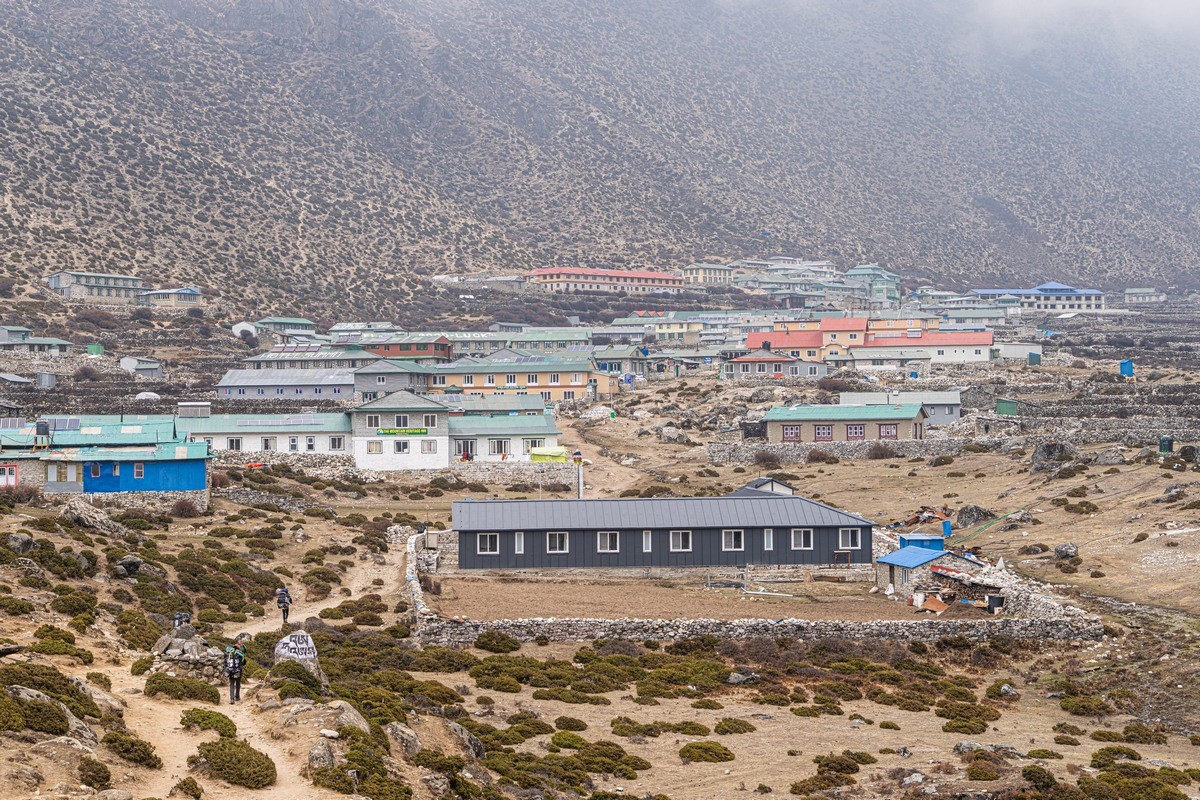 …I was informed that somewhere in the village there's… snooker! But of course there is! And it wasn't hard to find: there are only two streets in Dingboche. And this, bizarrely, became my most-memorable impression out of the whole trek: finding a snooker hall at 4400 meters above sea-level! But more on snooker in the next post )…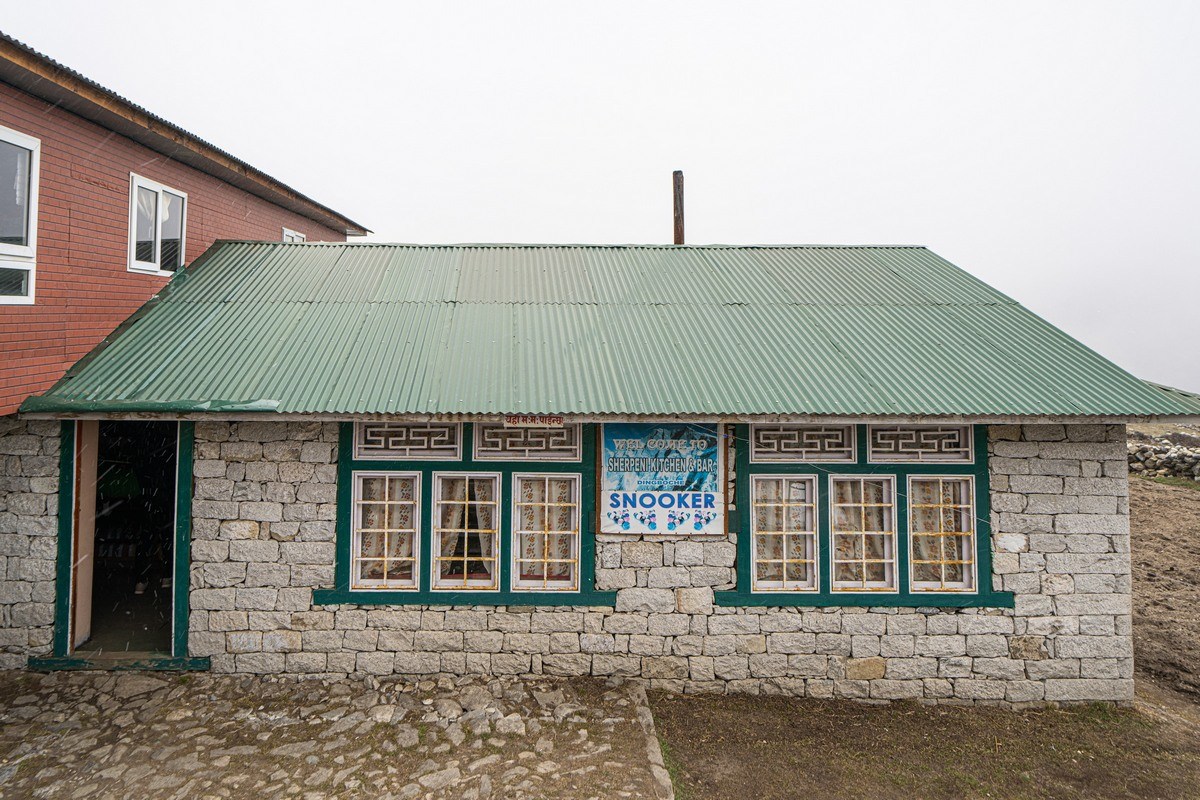 Back soon!…
The rest of the photos from our trek up to the Everest Base Camp in Nepal are here.