The long and winding… trek – to Everest's Base Camp; day 4: from Namche Bazaar to Deboche.
Hi folks!
Here's what we've had so far in this series on our trek up to the Nepalese Everest Base Camp:
Which brings us to day 4, which at first didn't bode well due to the low cloud all around; however, it was soon enough all blown away – as were we when we looked up! ->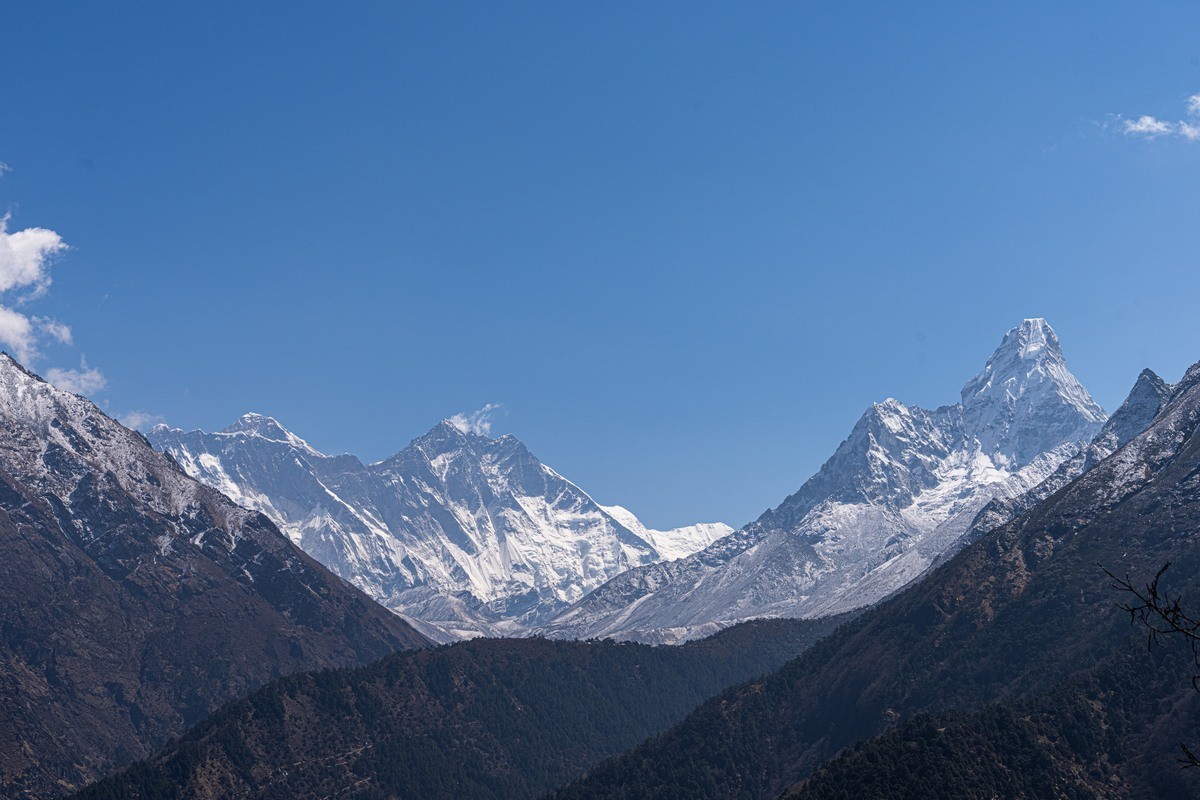 Again, not too far to walk this day – just 10.5km, and most of it along this here super path: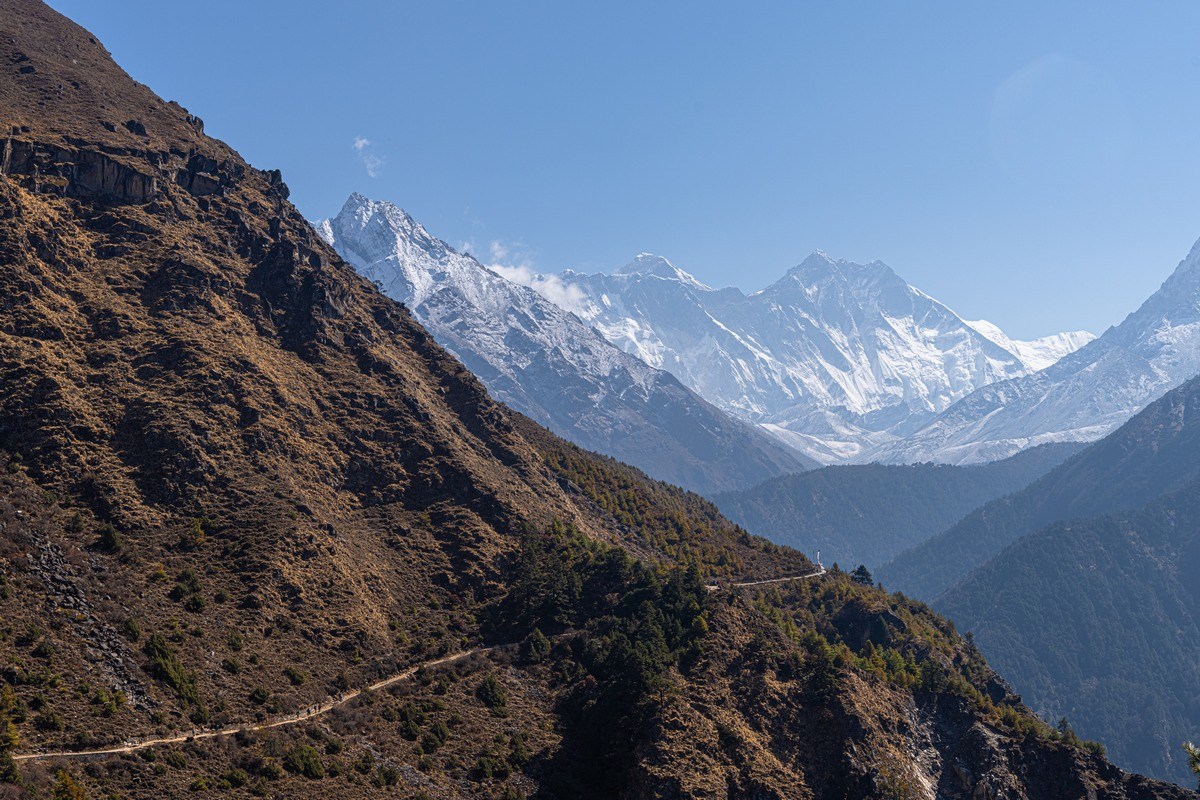 As the day progressed, the sky seemed to become clearer and bluer ->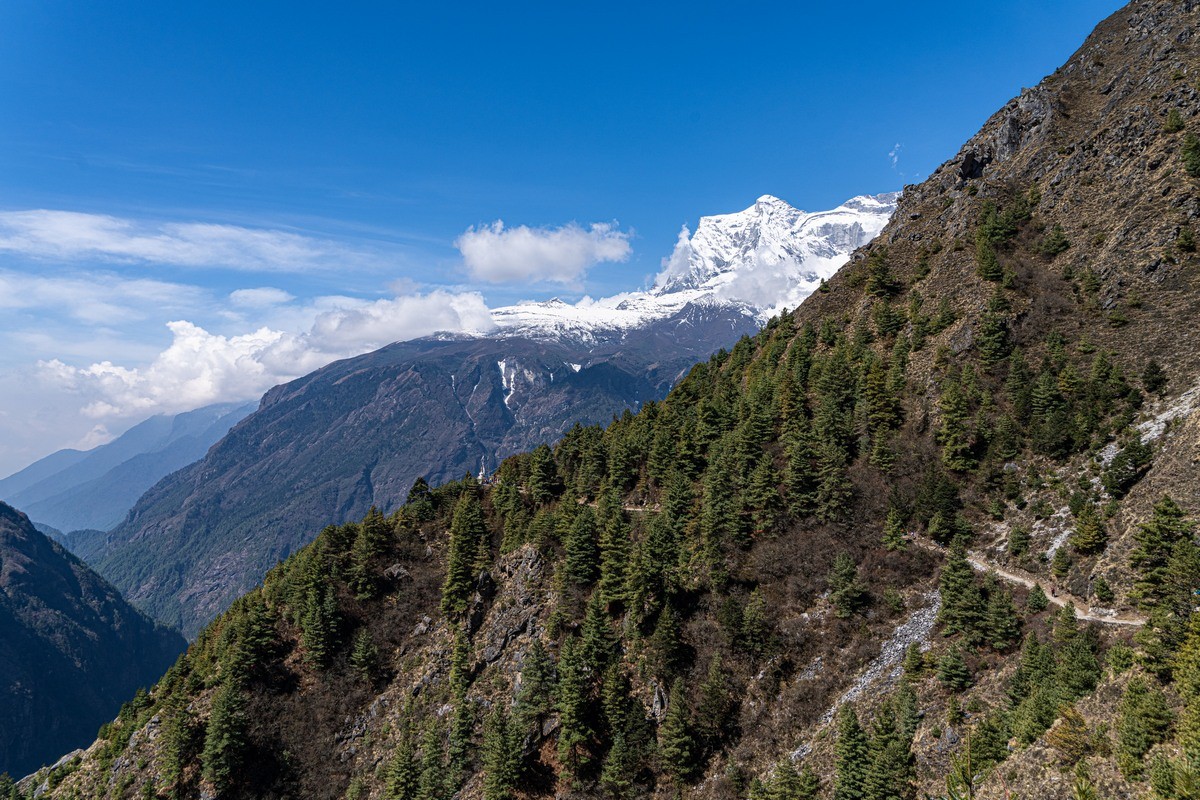 As was becoming typical, though the distance walked on this day wasn't too far, we were up and down plenty: up some 800+ meters and down some 500. And come evening we'd find ourselves at… 4000 meters above sea-level! Ooh, that's nearly "half-way up Everest". This was all getting rather serious! Not that we were worried; we were too content with the scenery to worry ) ->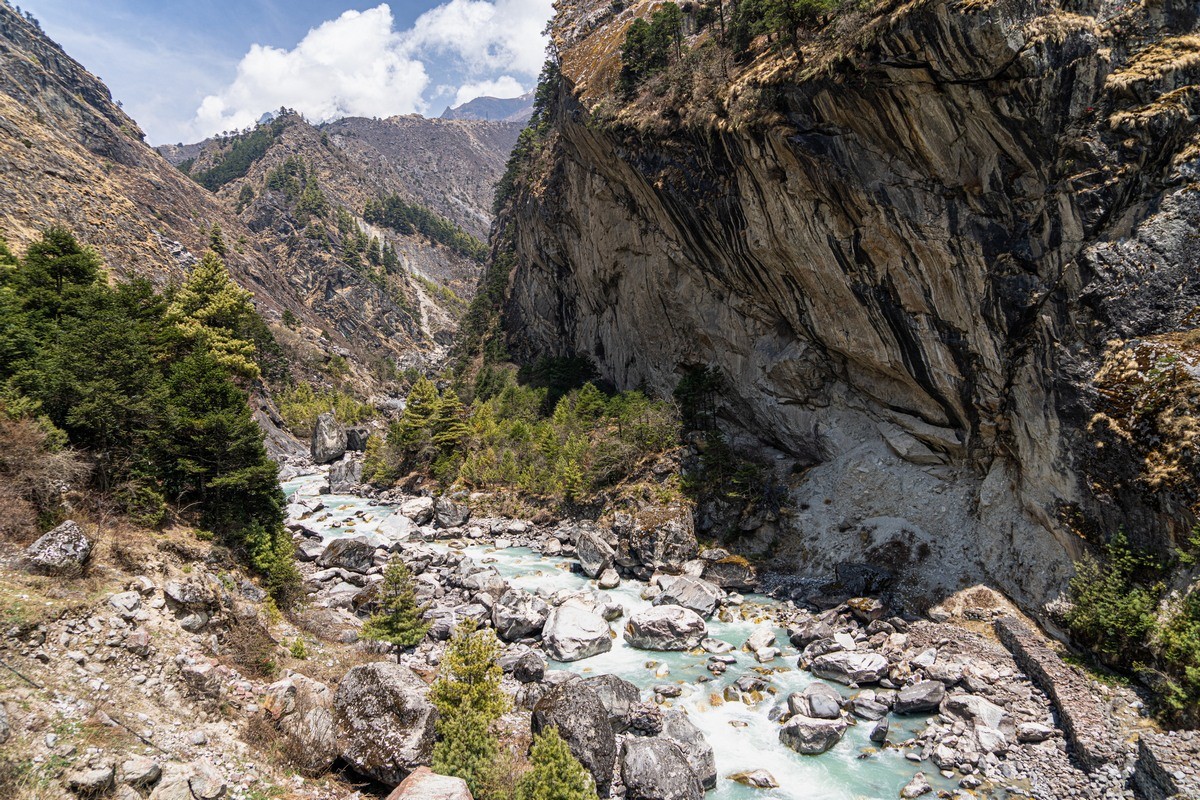 Here's the route for the day: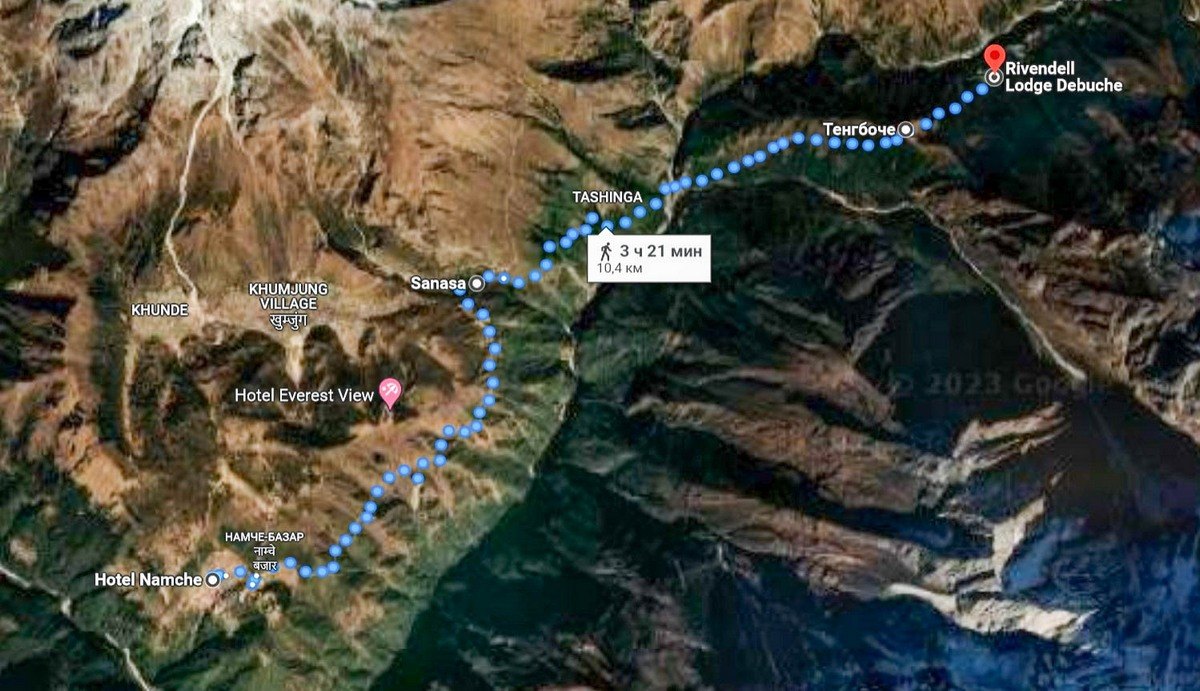 As usual we left our hotel around 8am…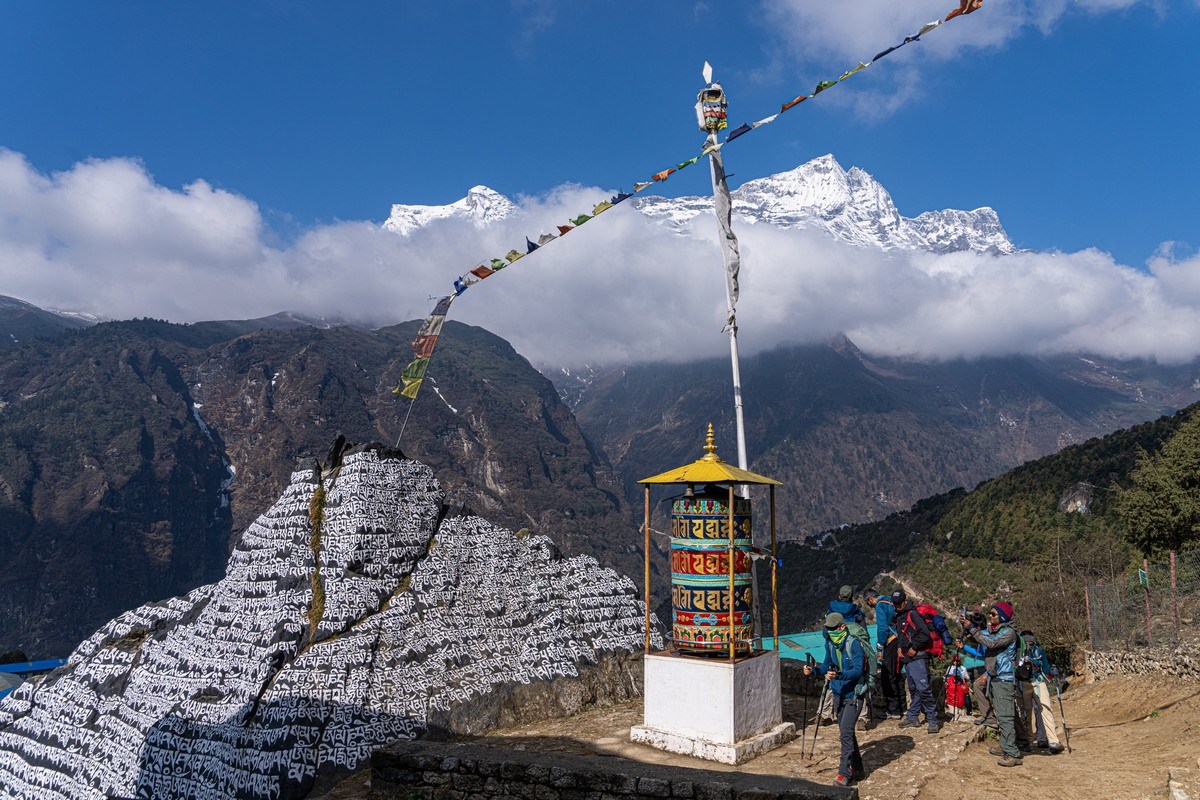 This day's going was sooo pleasant: no over-exertion whatsoever, despite our being between 3000 and 4000 meters above sea-level. Occasionally along the path – stupas, where walkers tend to gather ->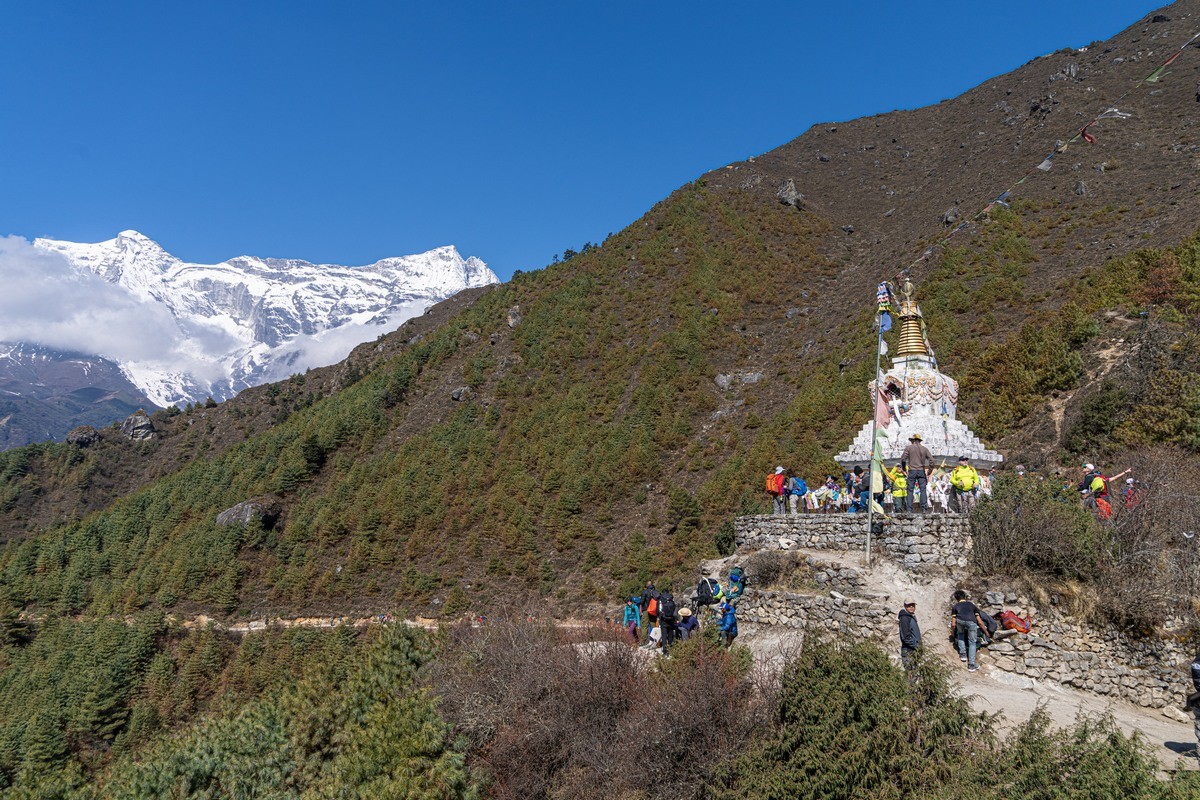 Even the outlines of distant mountains became visible in the afternoon ->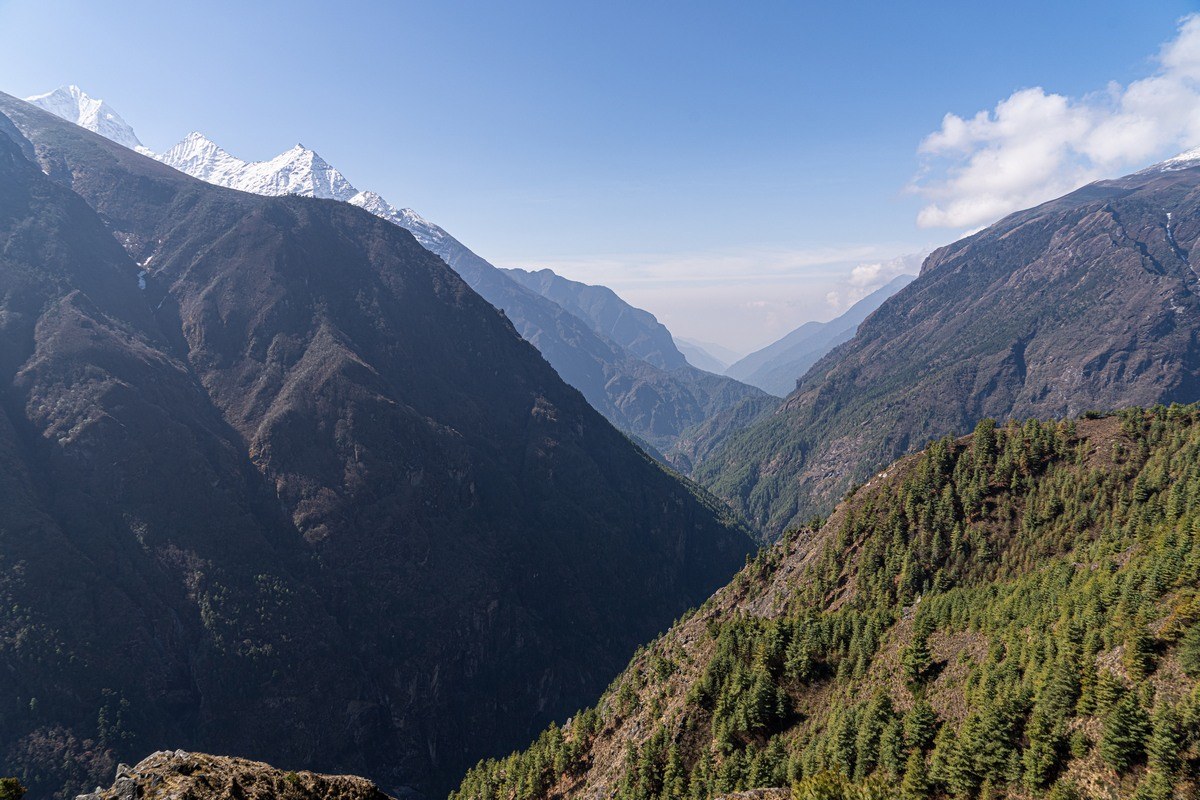 Here's a close-up of the "easy-day enabler". Perfect! We could have put regular sneakers on and we'd have been fine! ->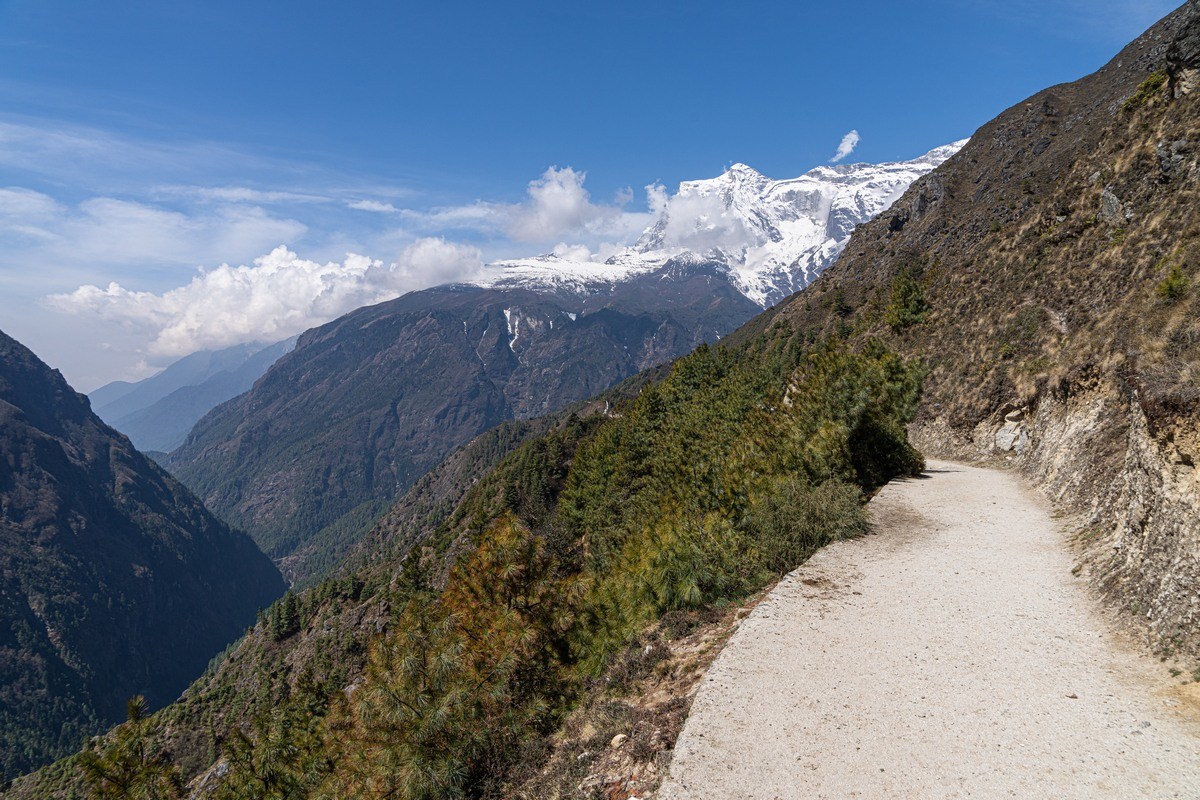 Somewhere over there – Lukla, from where we set out three days ago: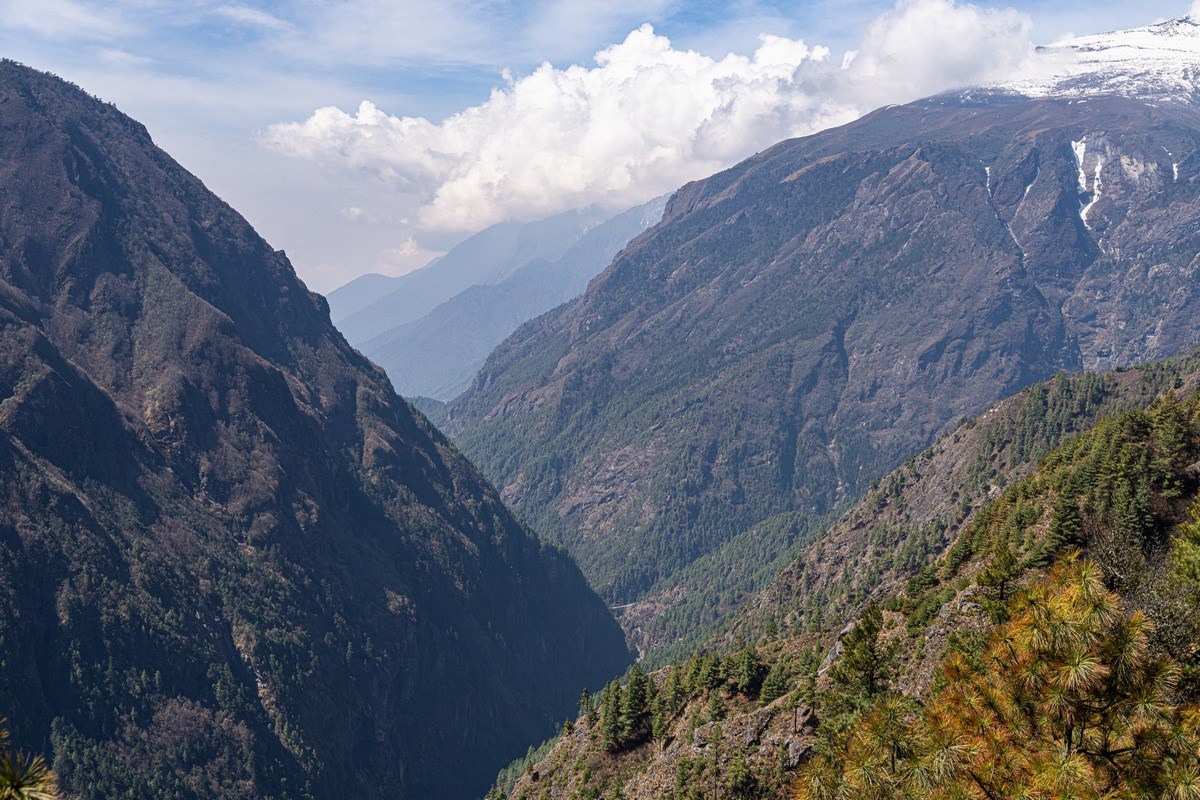 And down there is that pair of footbridges we crossed the day before yesterday ->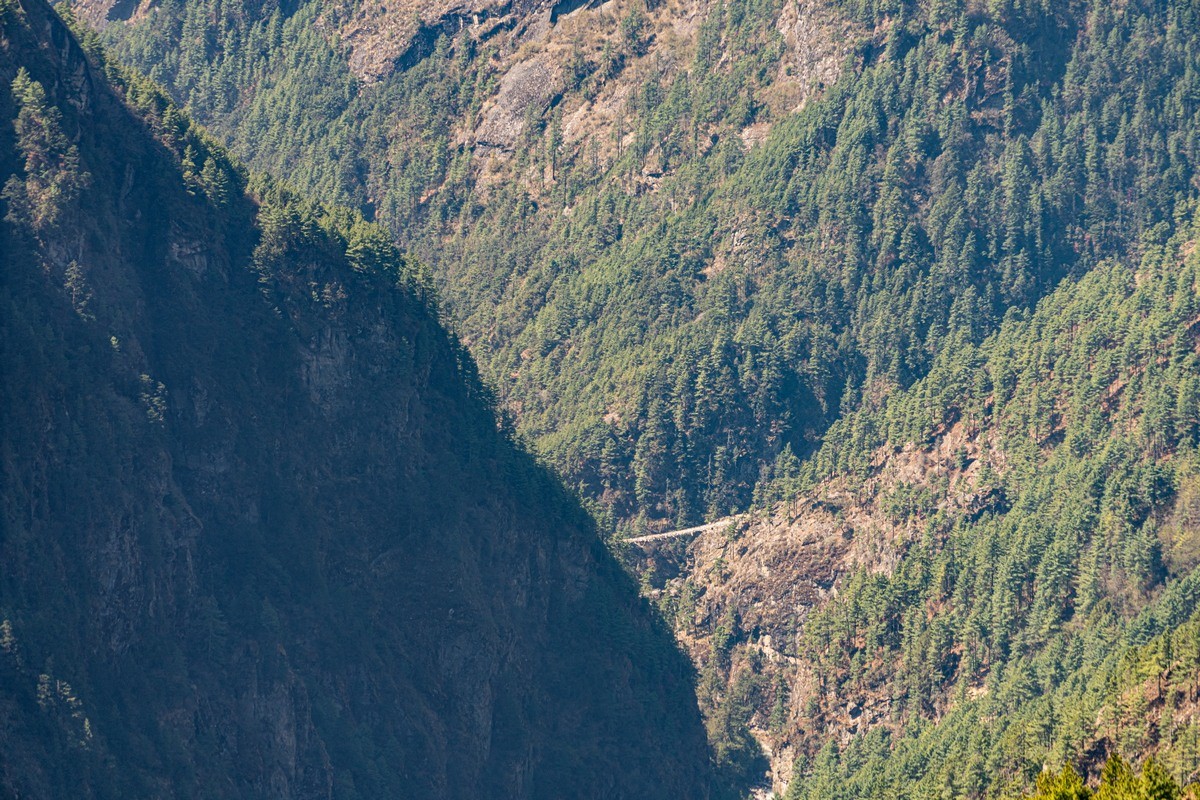 I'd have thought this wonder-path couldn't possibly get any better, but then I found out it features quite a few rest-and-refreshments-and-souvenirs stops along the way! ->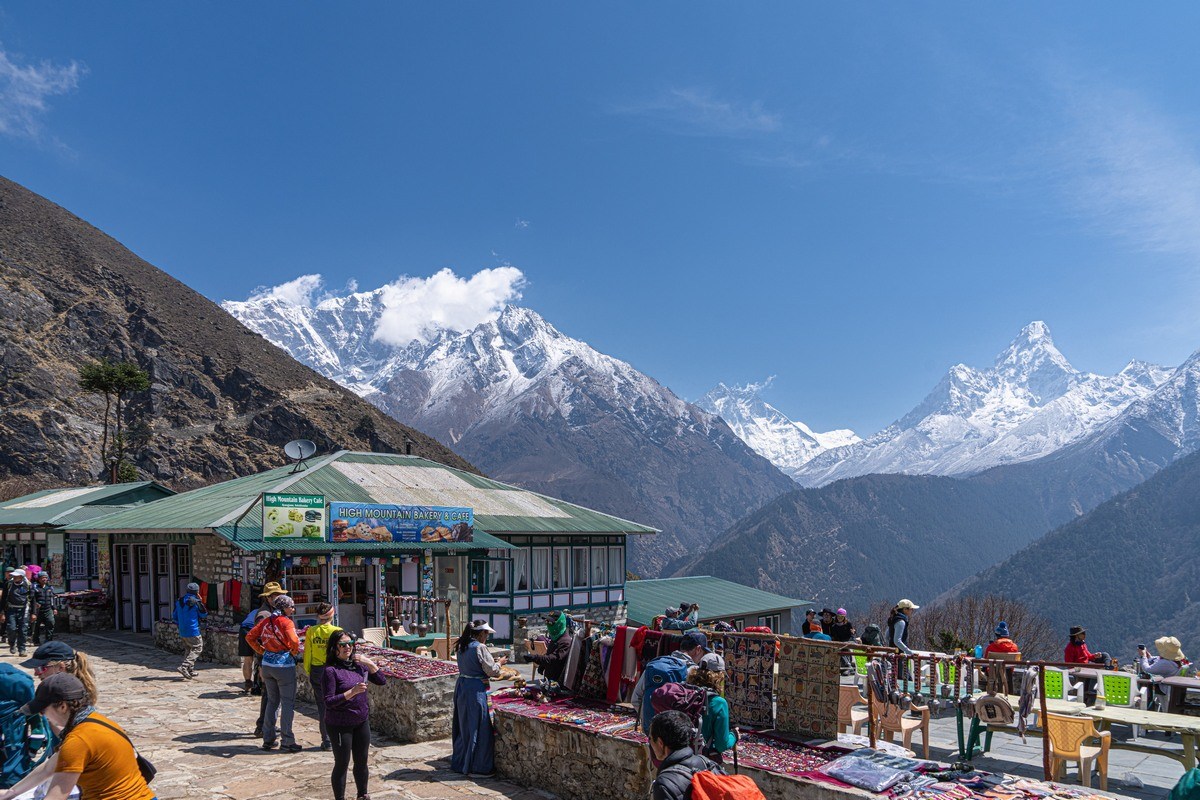 …The view from its patio: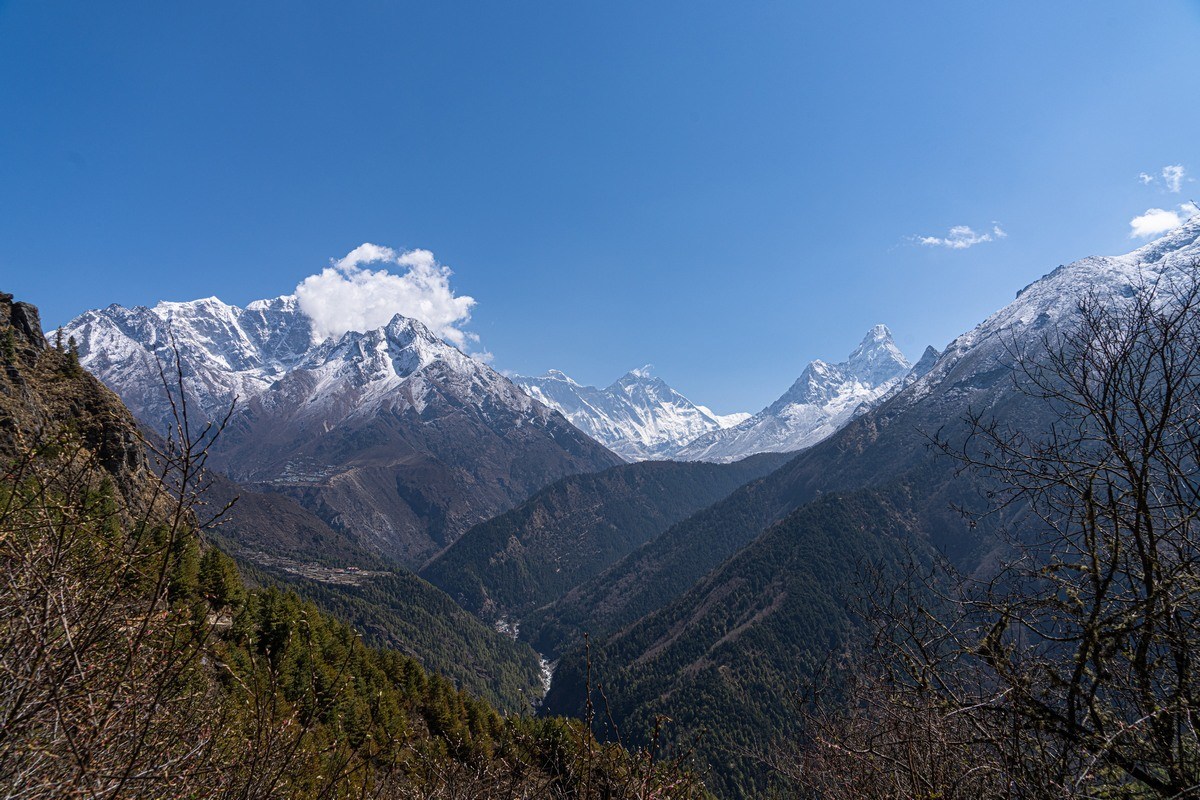 Majestical! Exactly what we came for! ->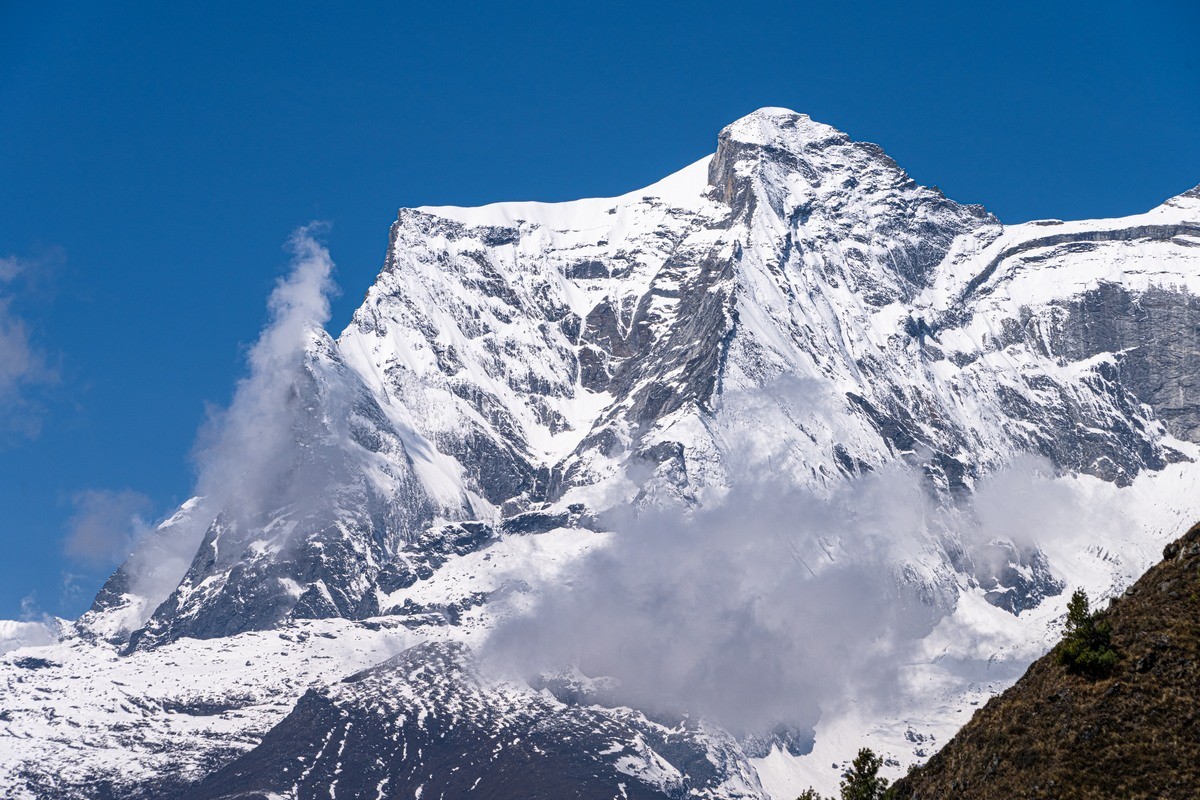 Over there (mid-left), peeking out from behind the foreground-mountain – the top of Everest! ->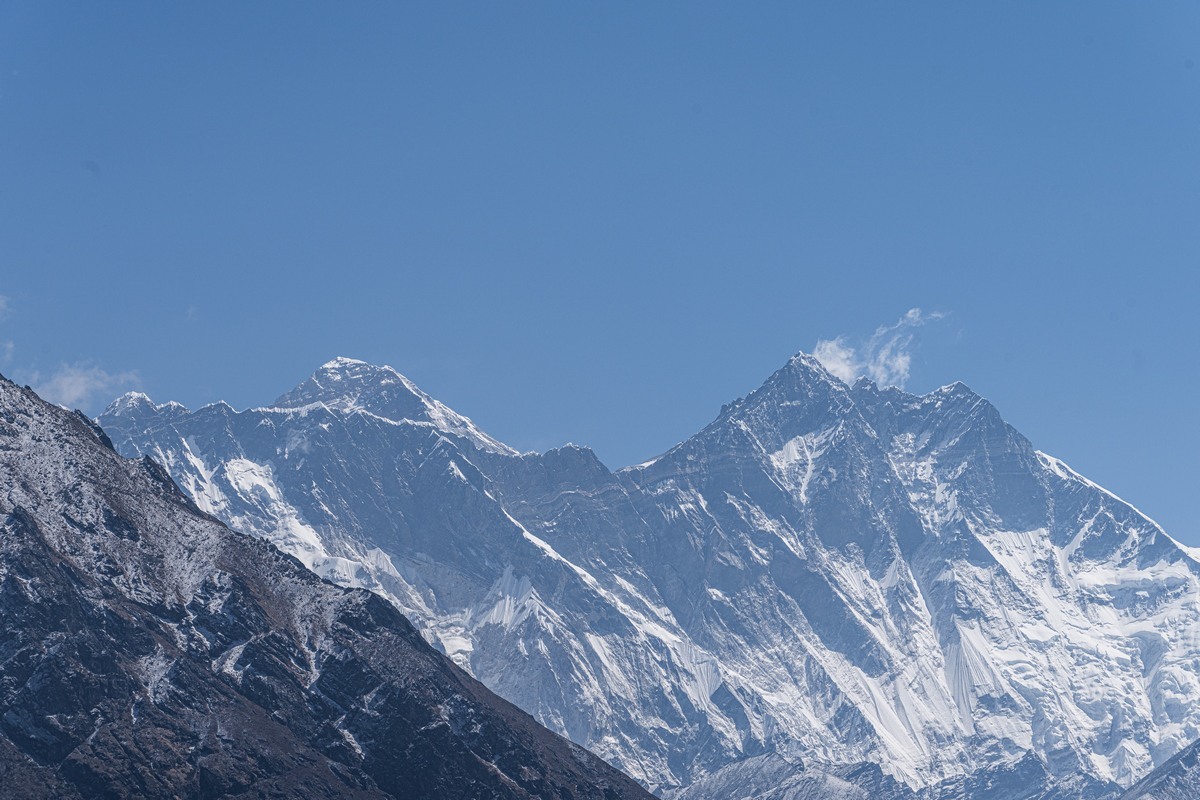 And this beaut is Ama Dablam: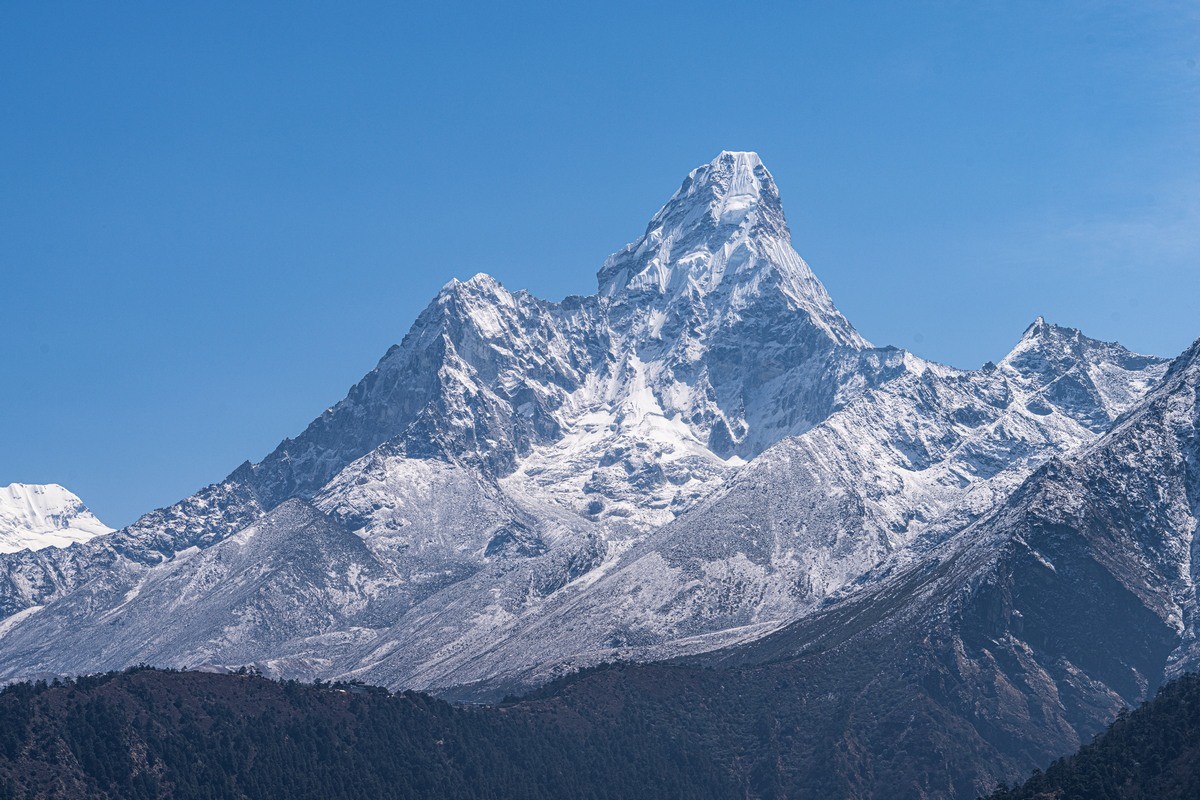 Enjoy the day's sun we sure did; we'd have relished it all the more however had we known it was to be the last sunny day of our trek! Which meant that those were the only glimpses of Everest and Ama Dablam we got! (
Onward we trekked (ironically mostly downward), expecting views like today up at the Base Camp. Little did we know…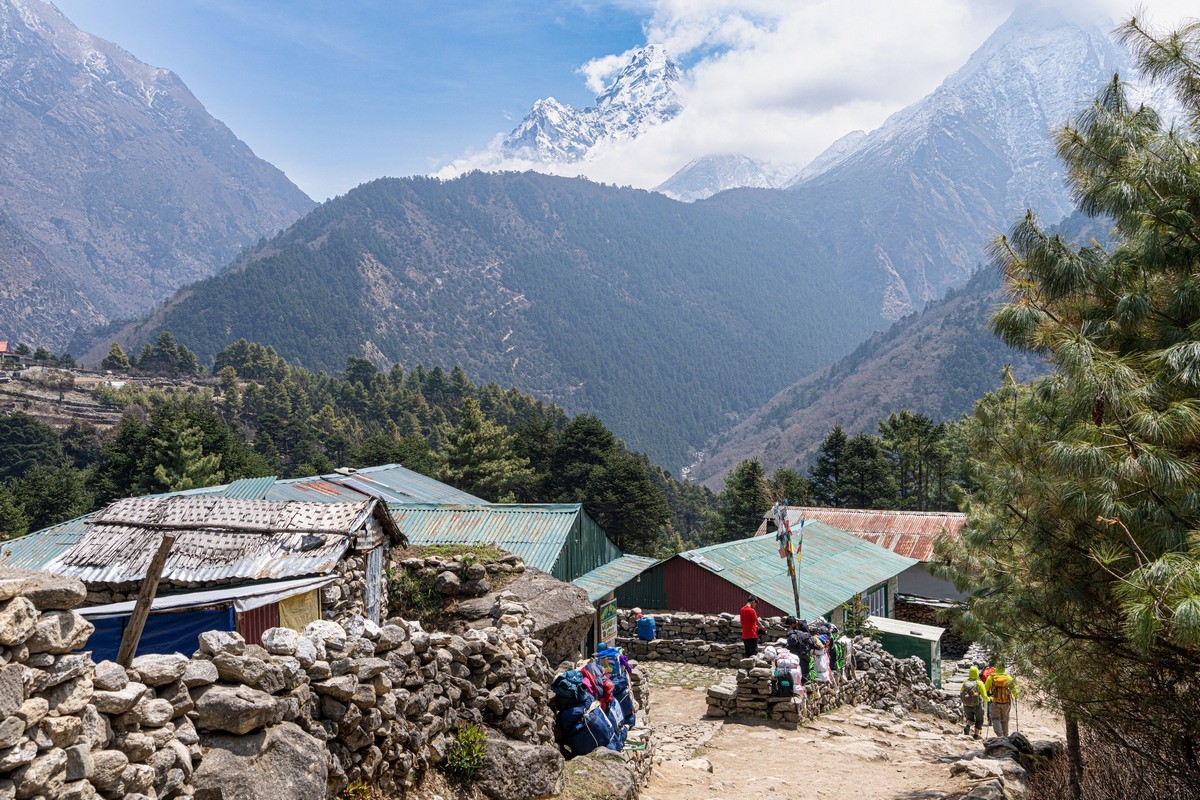 On the other side of the valley we see our path snaking decidedly upward. Eek. It seemed the going was gonna get tough finally… The nearer we got to the path on the other side, the more it appeared brutally inhumane! ->
When we reached the river, we realized we needed a good long stop for rest, relaxation, and serious nutrition and hydration before the climb ahead. Luckily there's another café/shops/souvenirs/patio-stop that fitted the bill perfectly. And once again the views from the patio didn't disappoint:
Another footbridge! The bridges also take some getting used to. They sway quite a bit when folks walk over them, which at first is really quite alarming. But then you realize it's the norm, and witness how fast and care-free the Sherpas race over them, so… you start walking over them at a regular pace – fearless! The bridges are also good vantage points for river-and-valley snapping:
…But you can't be too long fiddling with cameras and lenses: before you know it there's something with horns coming at you! ->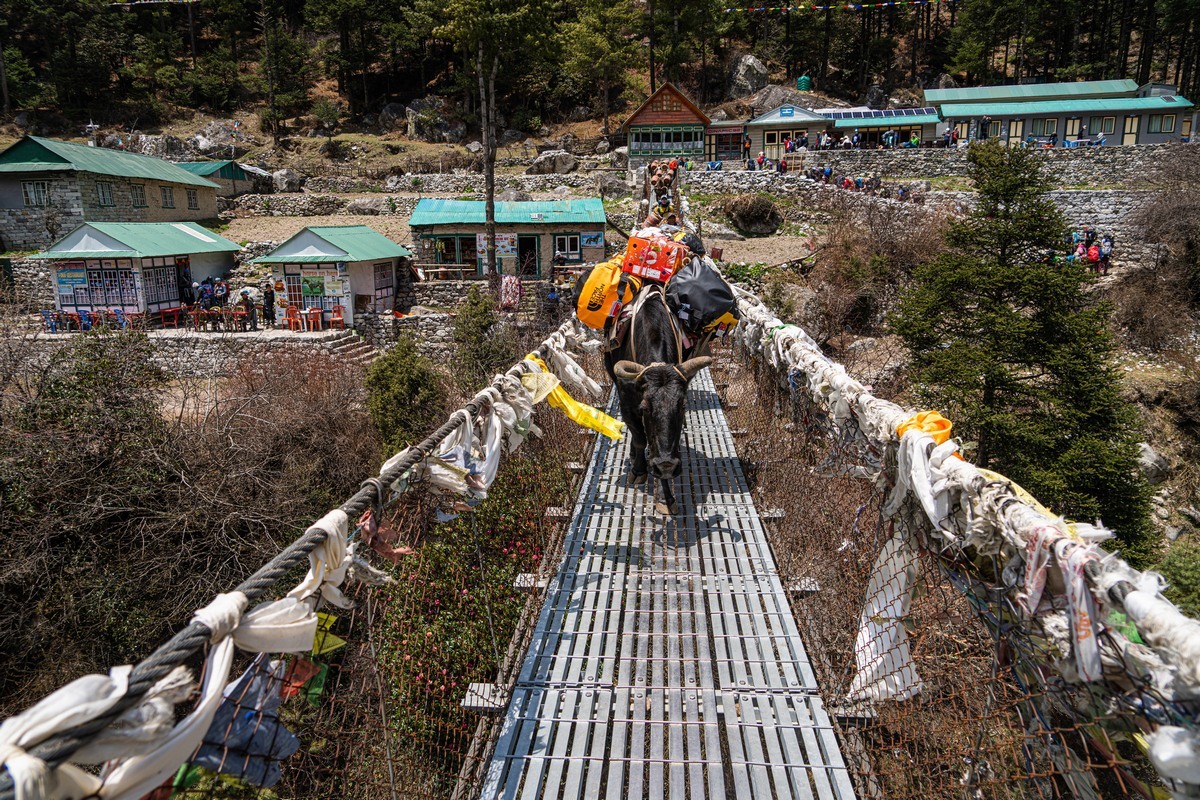 Fast-forward to the top of the ascent – another monastery (Tengboche Monastery) ->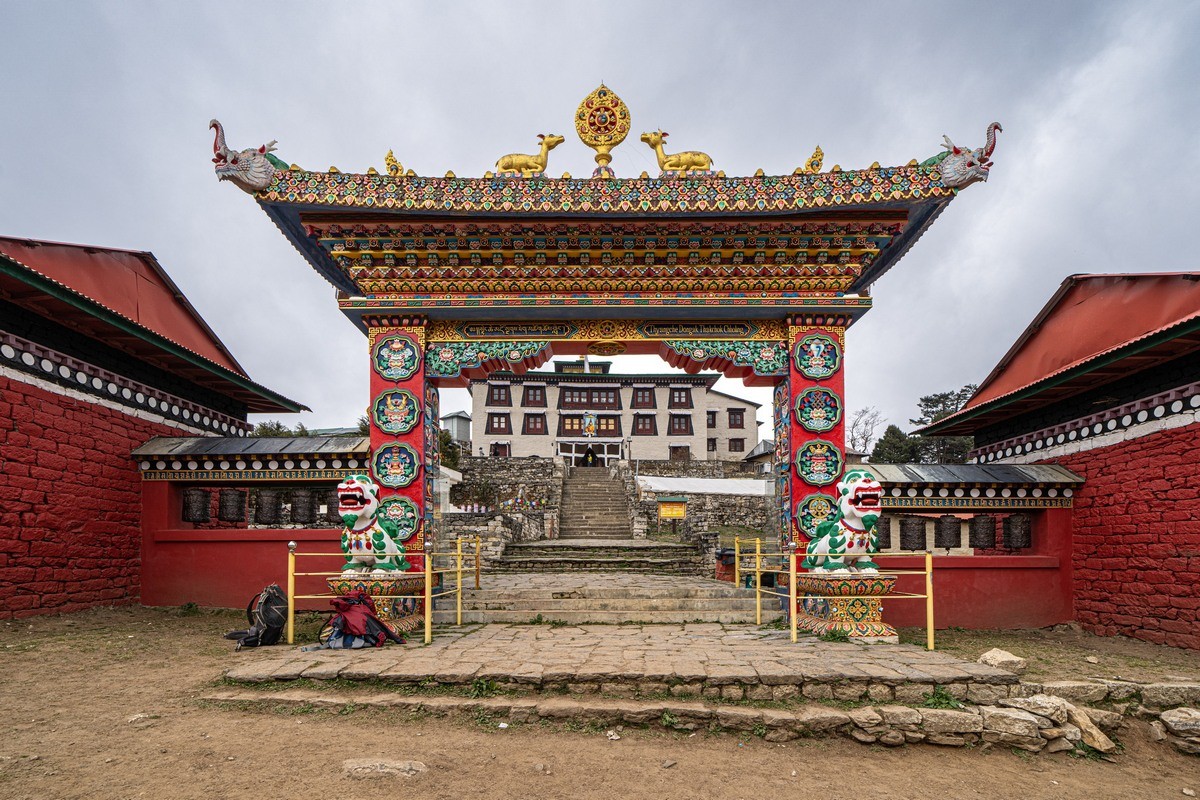 The lions "guarding" it are marvelous: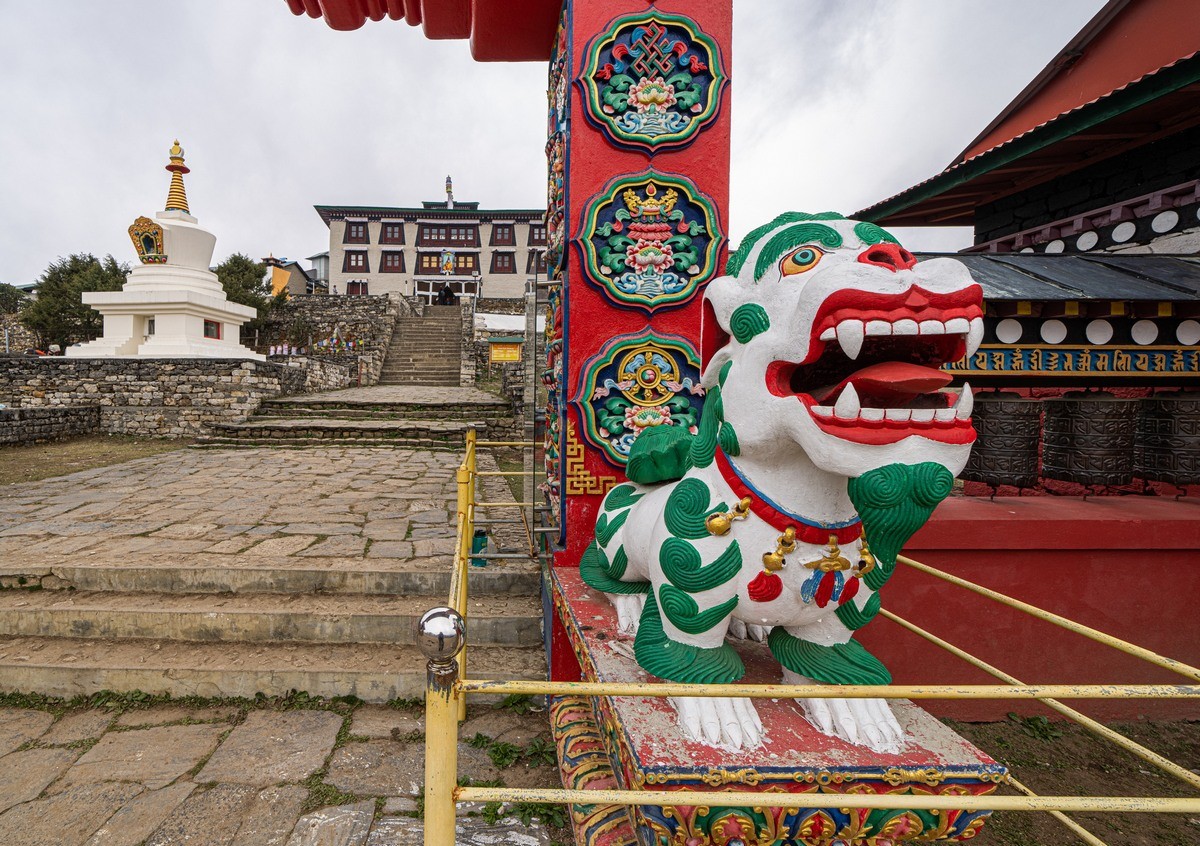 Alas – no prayers this evening…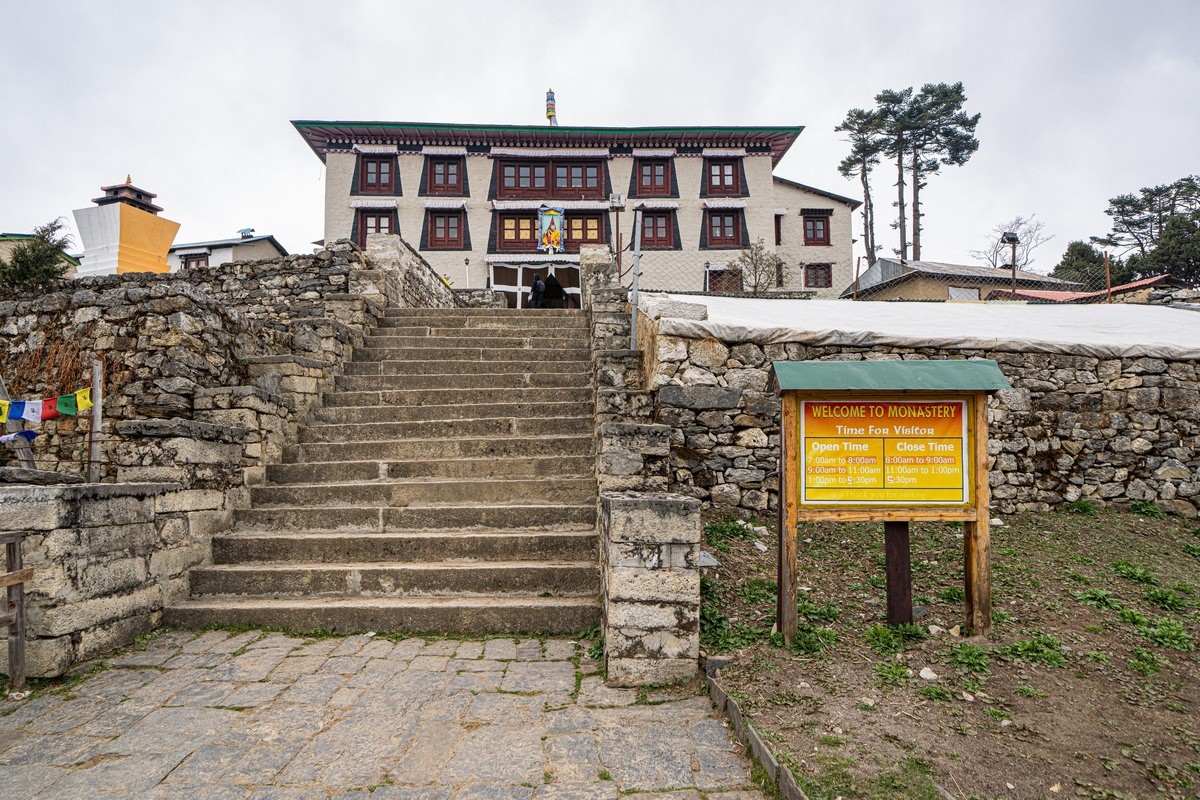 This is the stone with the Lama Sangwa Dorje's left footprint in it, dating back some 350 years: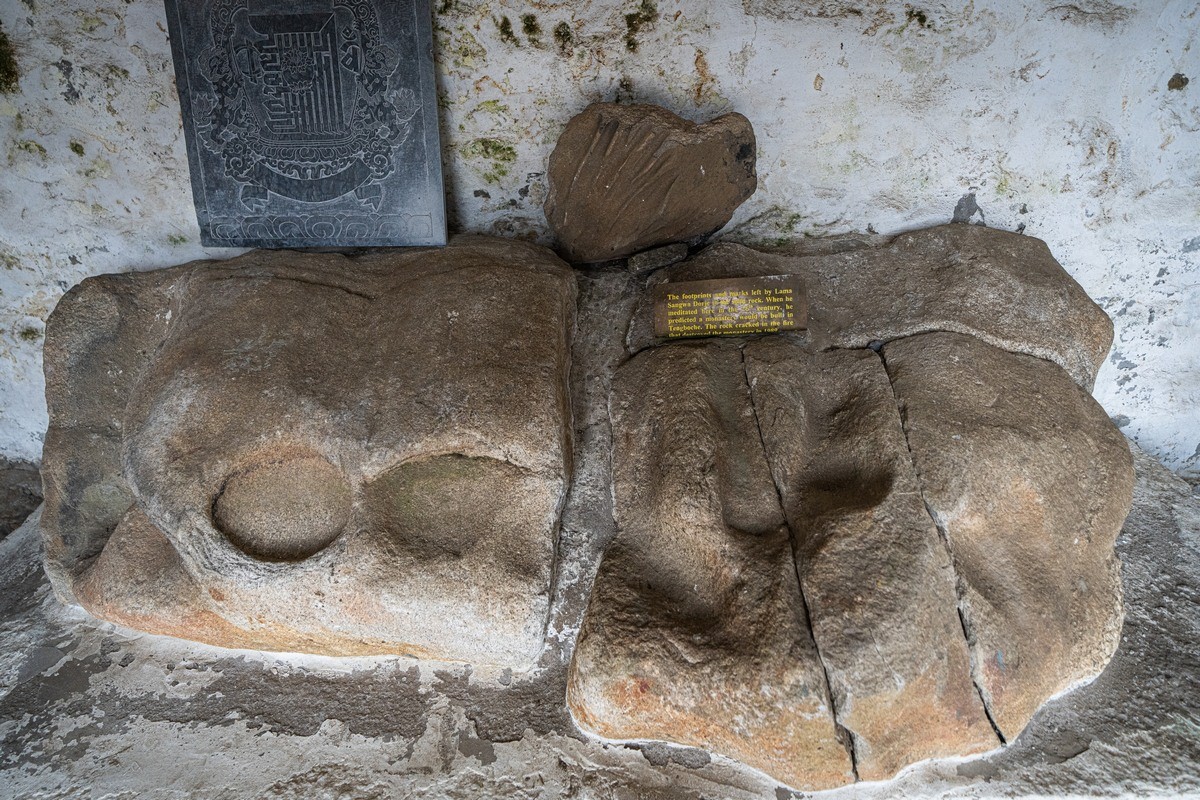 Meanwhile, the weather took a turn for the worse, which lasted for days…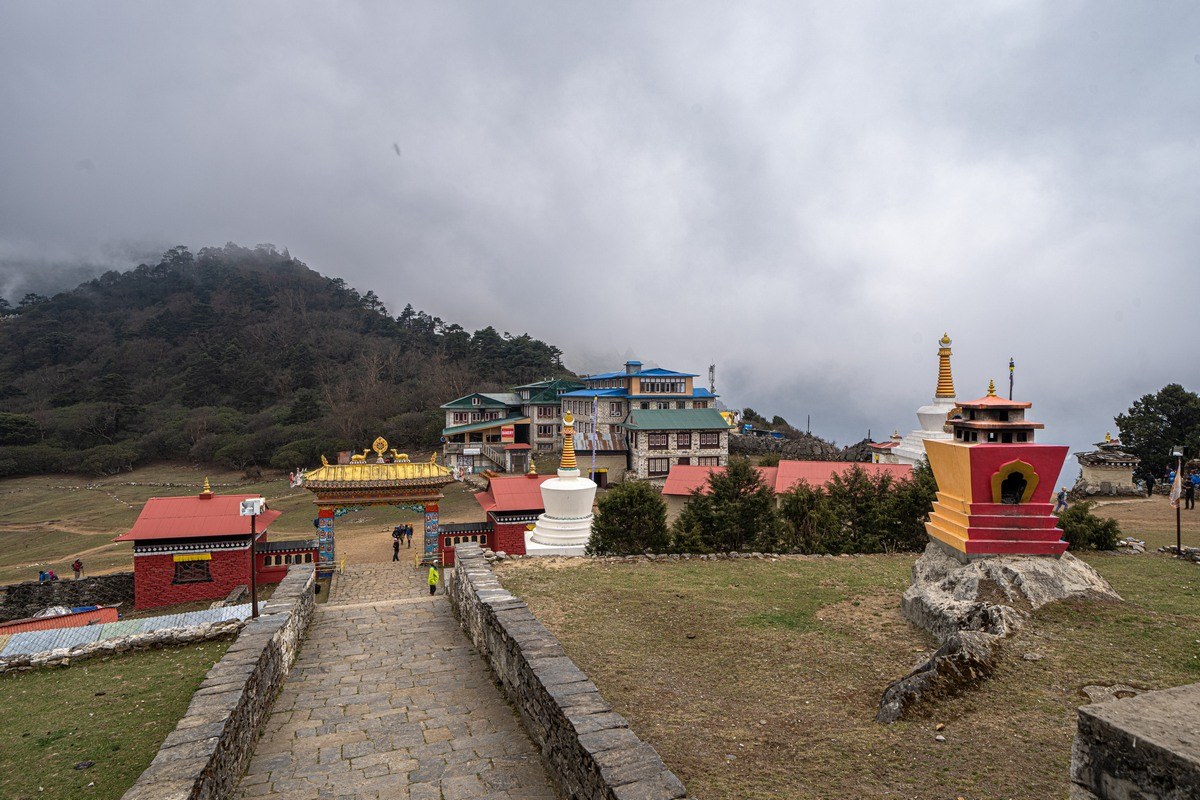 So, since there wasn't much to see any more, we headed swiftly to our lodgings for the night – Rivendell! – where most of us spent the rest of the day ->
The neighboring guesthouse also looked fresh and optimistic: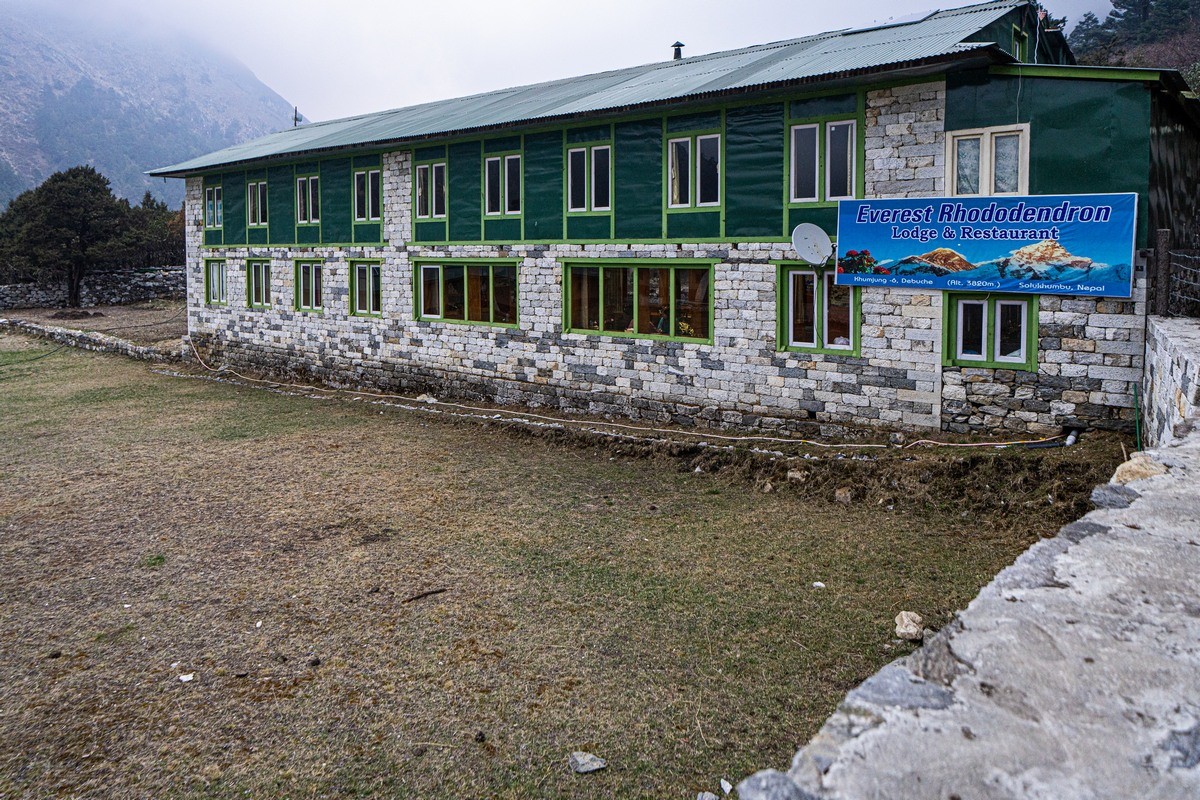 And that was that for day-4 of our trek.
To be continued!…
The rest of the photos from our trek up to the Nepalese (South) Base Camp of Mount Everest are here.