The long and winding… trek – to Everest's Base Camp; day 1: from Lukla to… Phakding.
Not long after landing at the world's scariest airport, we got straight into what we came for: we set off on our trek – at first through the narrow streets of Lukla; in among the donkeys dzos, of course…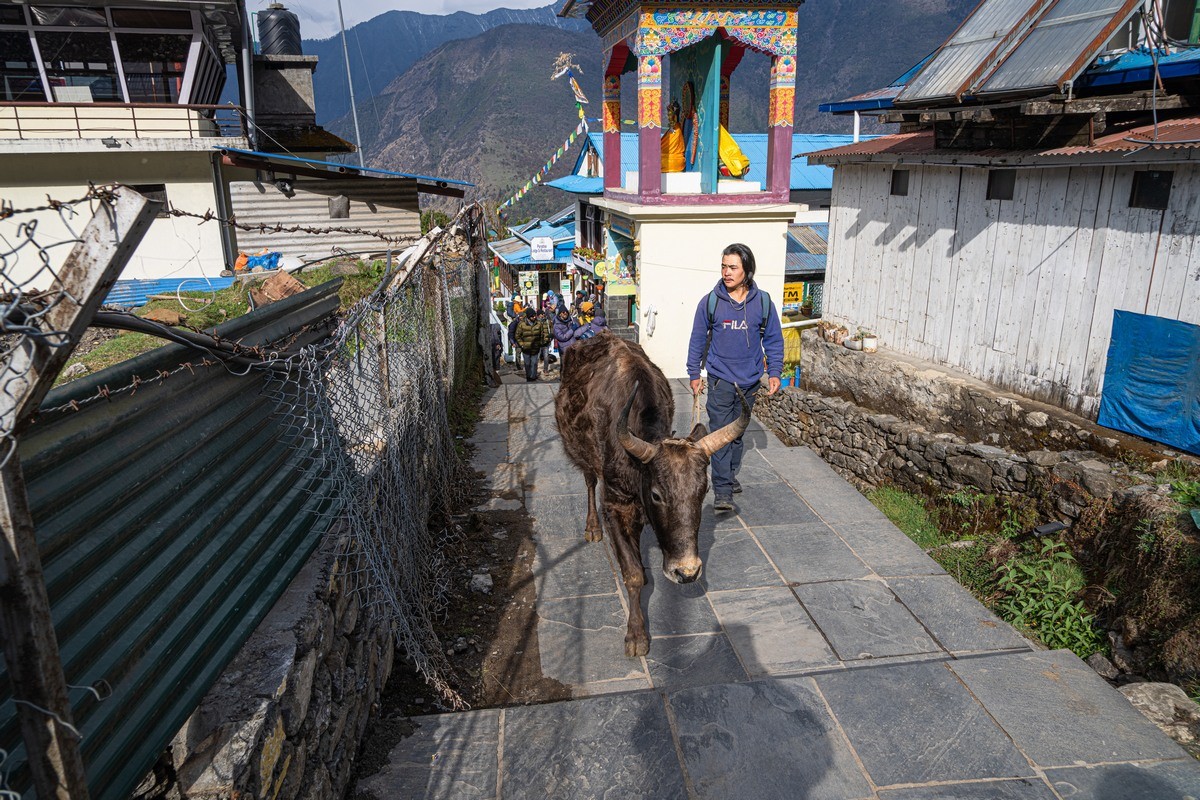 In among the what? The dzos – a dzo being a hybrid between the yak and the cow. Well, well: this post's only just begun and you've learned something new already!…
Here's the main street of Lukla. It's lined with shops selling mostly souvenirs, but you can also find more practical items like trekking sticks, drinks, and… toilet paper! Plenty of cafes here too…
And here's us: freshly-breakfasted, backpacks donned, trekking sticks at the ready, and raring to go…
Though it boasts an airport, Lukla is tiny – measuring hardly a kilometer across. I think I've mentioned already that there's no transportation around here (no cars, no buses – nothing), so it's 100% pedestrianized. Fine by us!…
Wait – what does that sign have written on it?… ->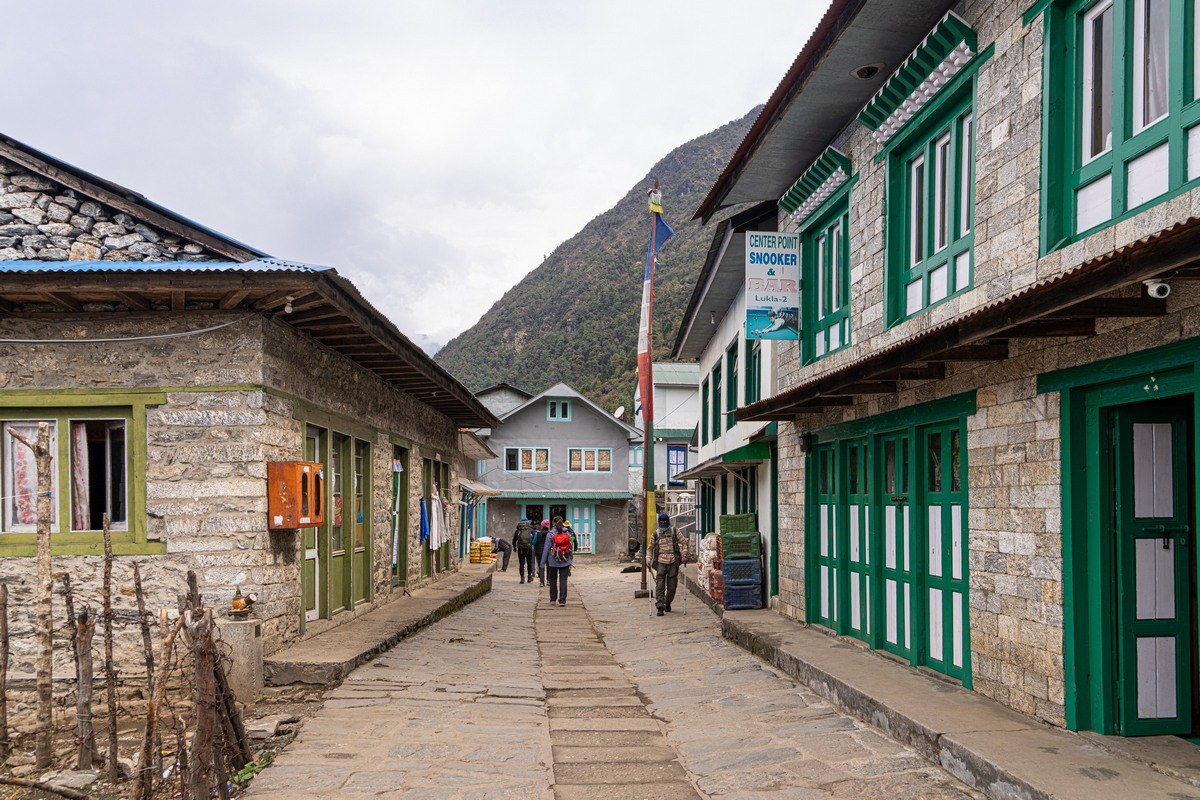 Snooker? Indeed…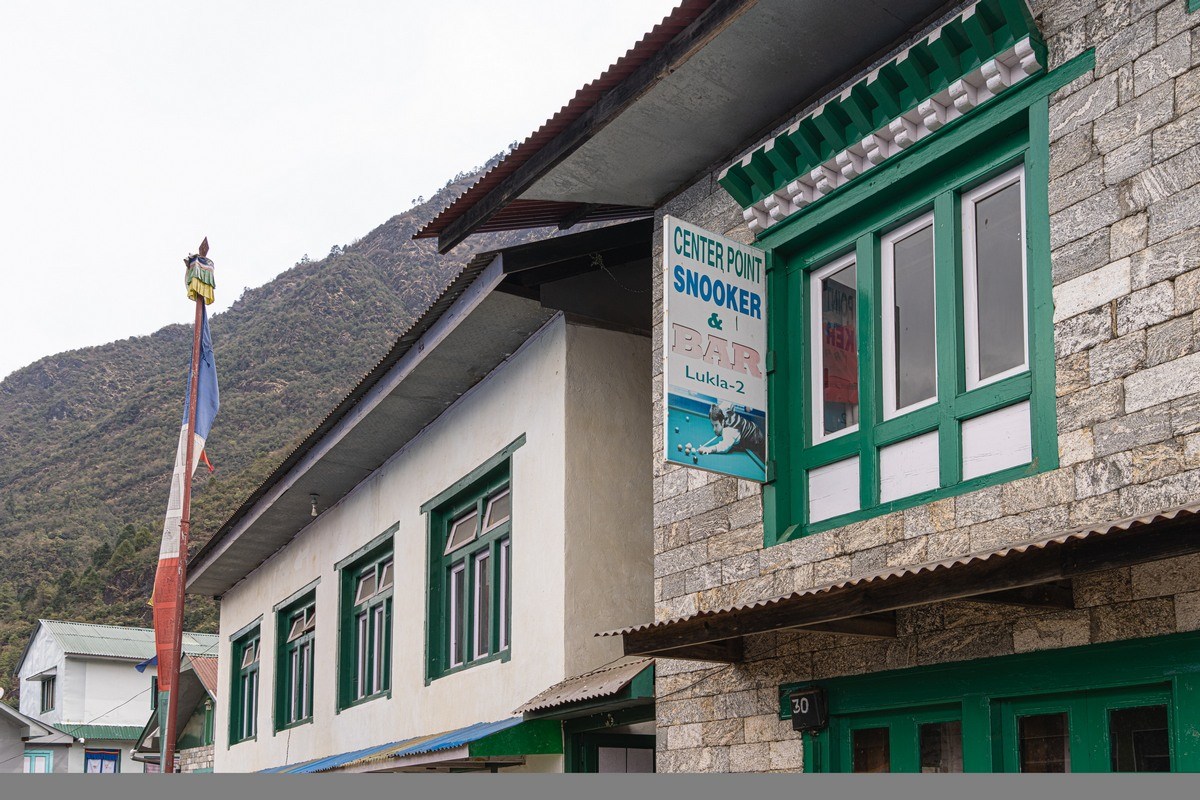 Turns out snooker is pretty much the traditional sport for Sherpas here. But a separate note on that a little later. For now, we were headed out of the village…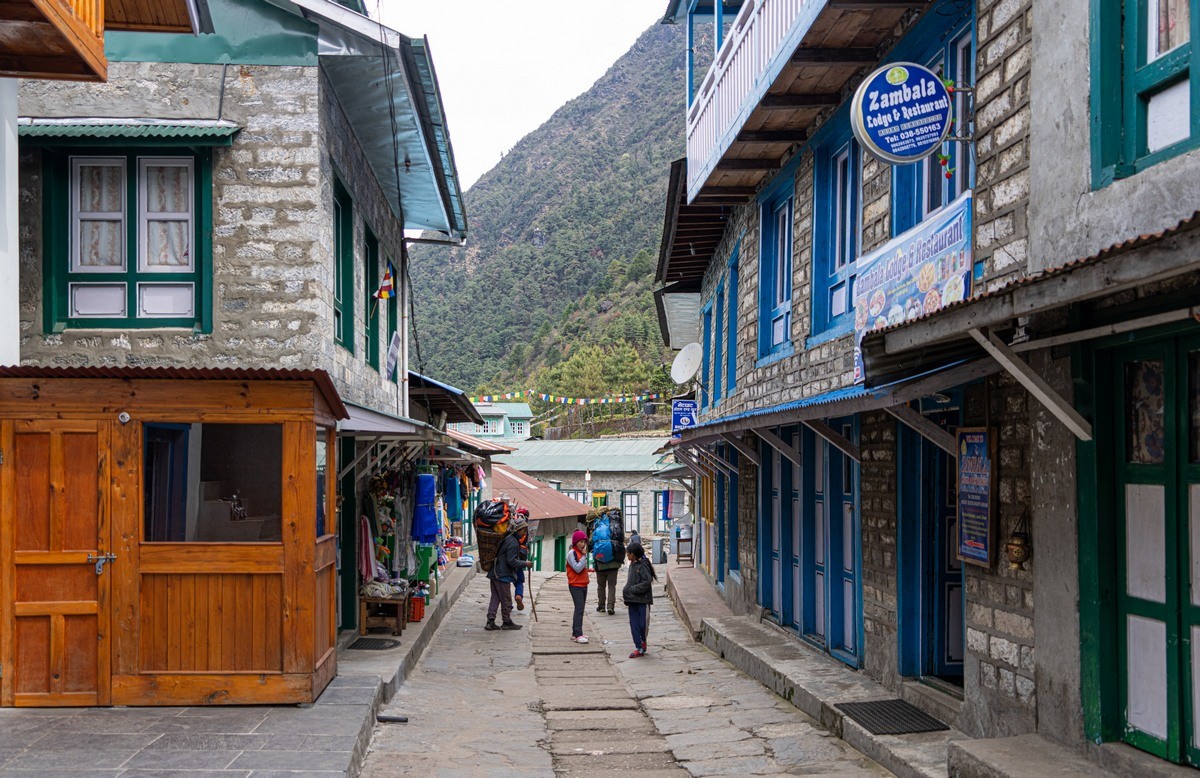 Being in Nepal, the Buddhist theme is a prominent one everywhere. Much brightness, many an enlightened smile, and certain objects need prodding or spinning!…
And here we are at the village perimeter gate: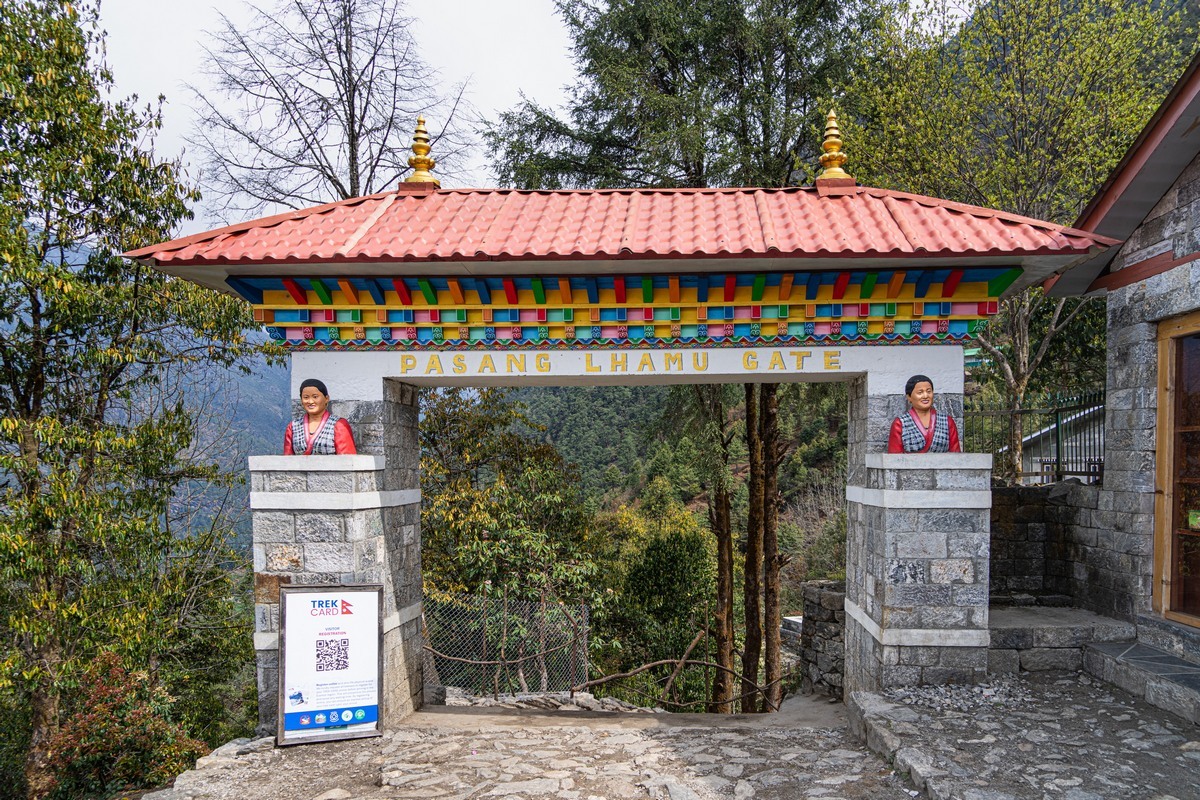 Suddenly – this poor fellow with heavy wooden beams on his back climbing the steps! How heavy must those be? And should he be bent over like that? Like I say, poor fellow…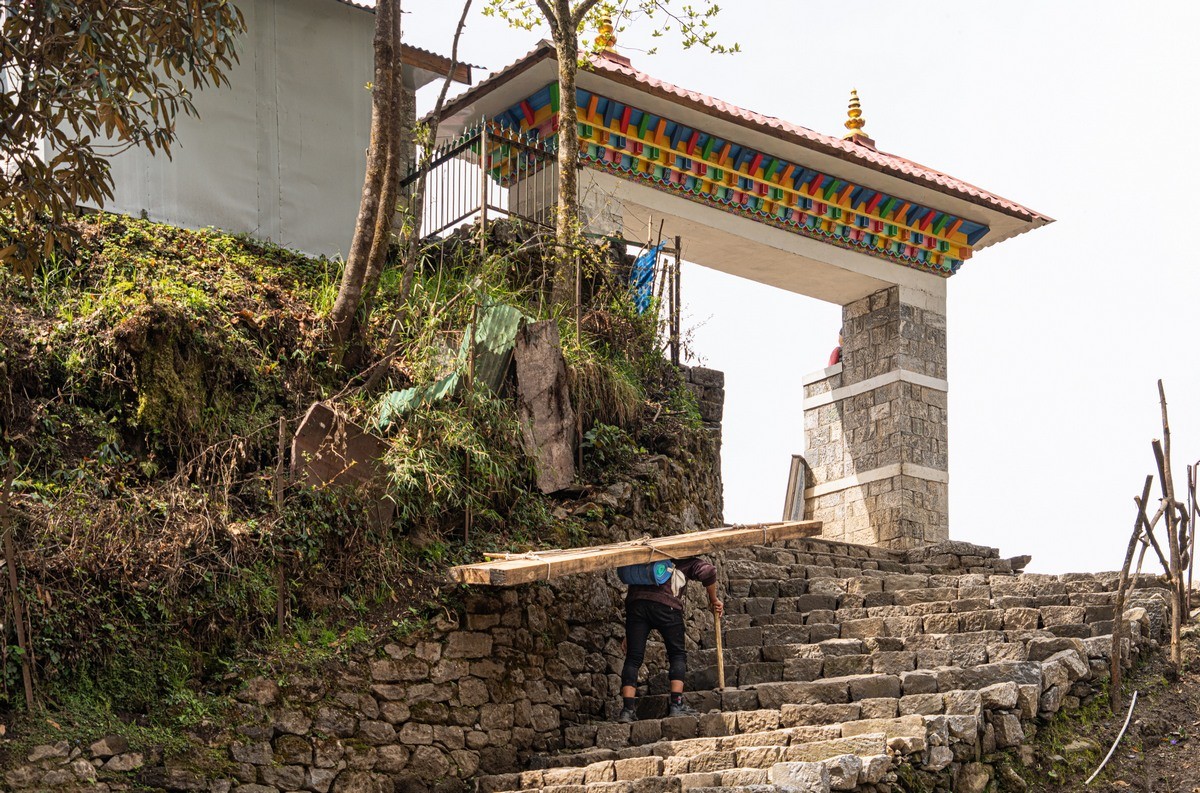 Just past the gate – document check. Guides hand over lists of tourists, passports and some other papers, and in return are given passes for the trek up to the Base Camp. All rather red-tapey – it takes around half-an-hour. Clearly a very necessary undertaking for tourists however: throughout our trek our passes were inspected several times.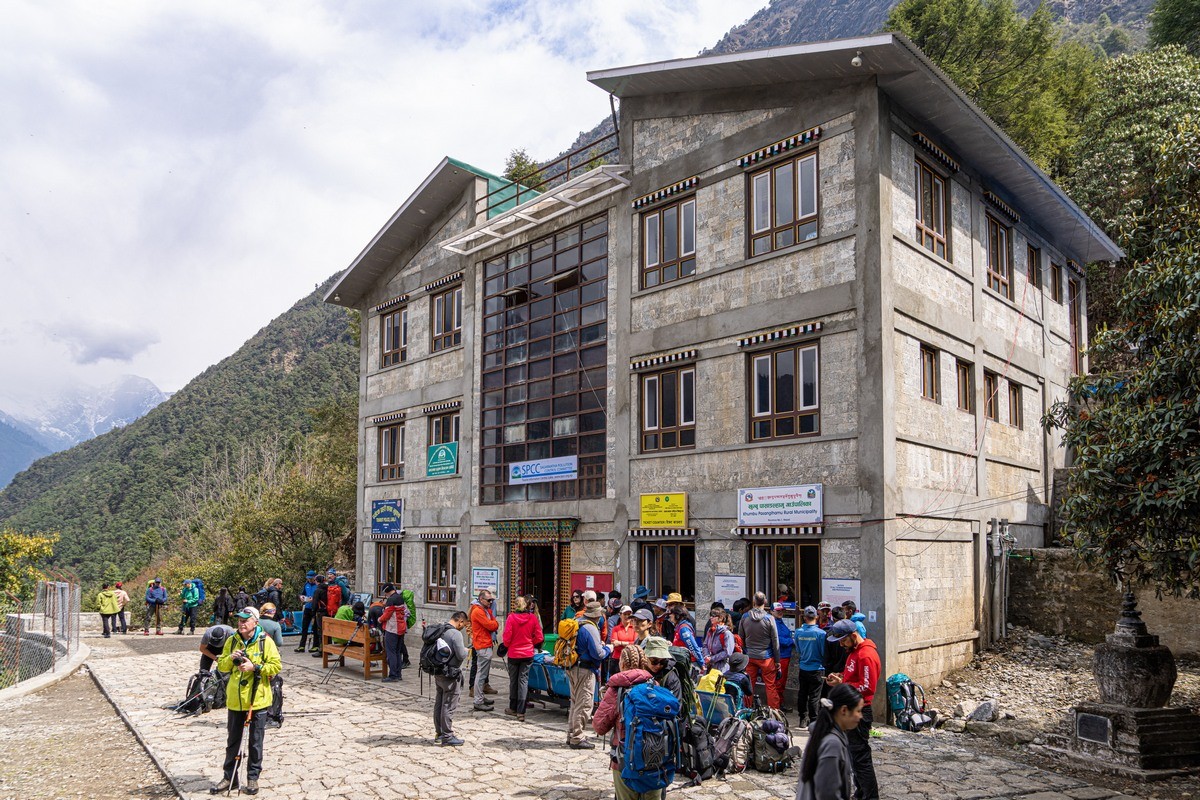 Thirty minutes later we were on our way – down these here steps! ->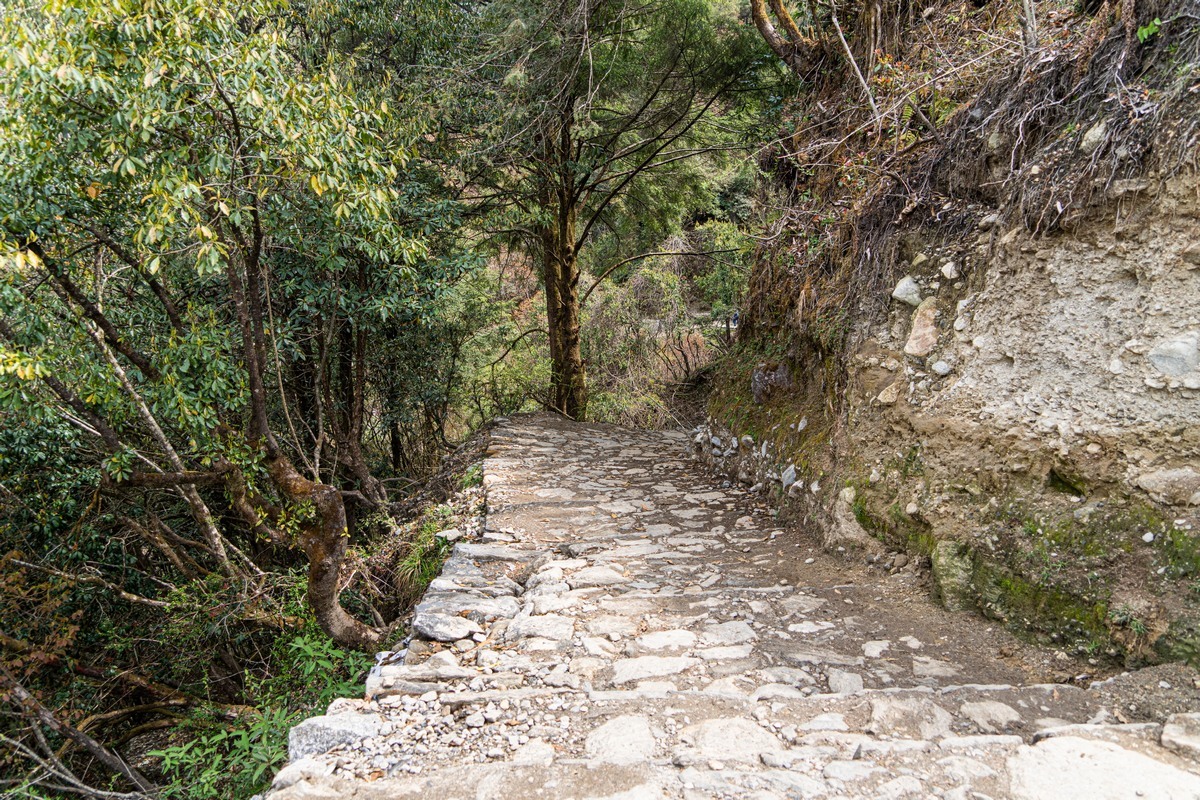 Indeed, it seems counterintuitive, but on the first day of our trek we walked only downhill. We started out at 2840 meters and ended up 2610 meters above sea-level – in the village of Phakding (yes, yes – already heard the crude quips; none more needed thank you!).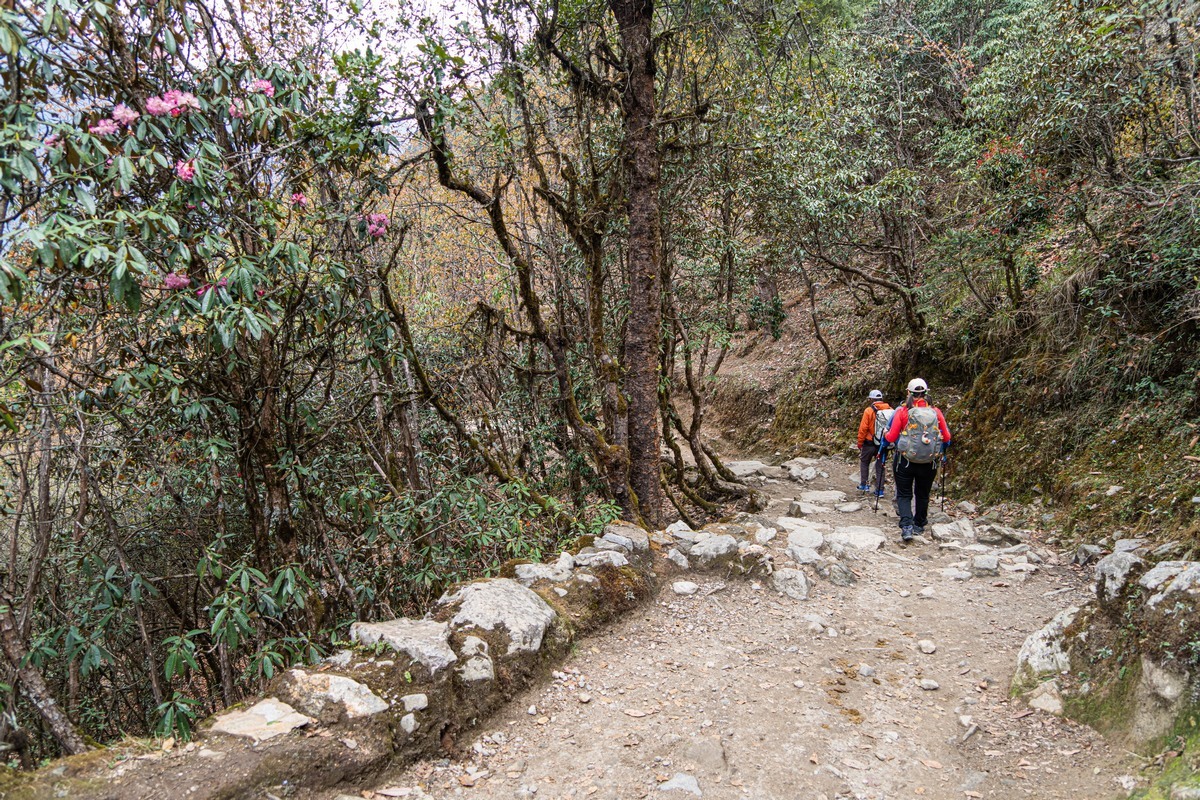 The views all around – very nice; however; those darn clouds spoiled things somewhat…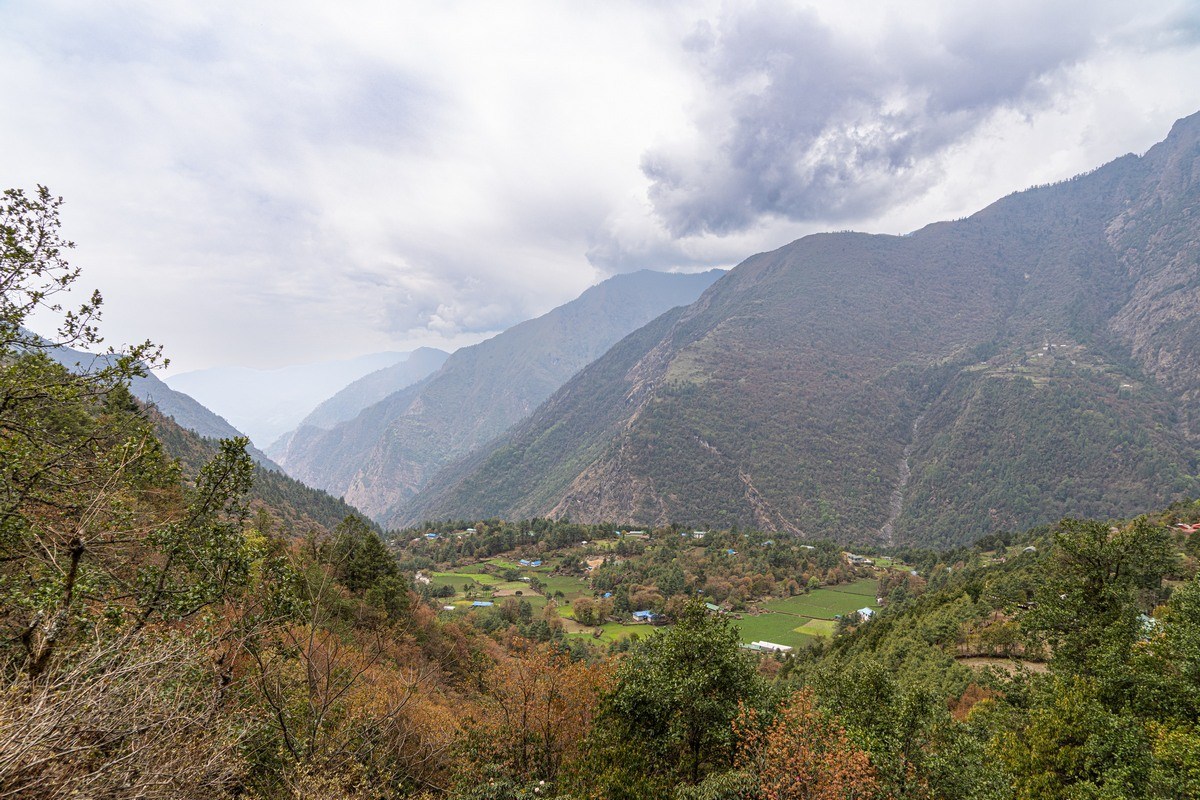 According to Buddhist tradition, one goes round holy objects only to the left (i.e., clockwise) – in order to be able to touch said holy objects with one's right hand. Curiously, according to the indigenous Tibetan Bon religion (also followed to some extent in Nepal), it's just the opposite: to the right (anticlockwise). Apparently, for followers of neither religion, going clockwise is advised.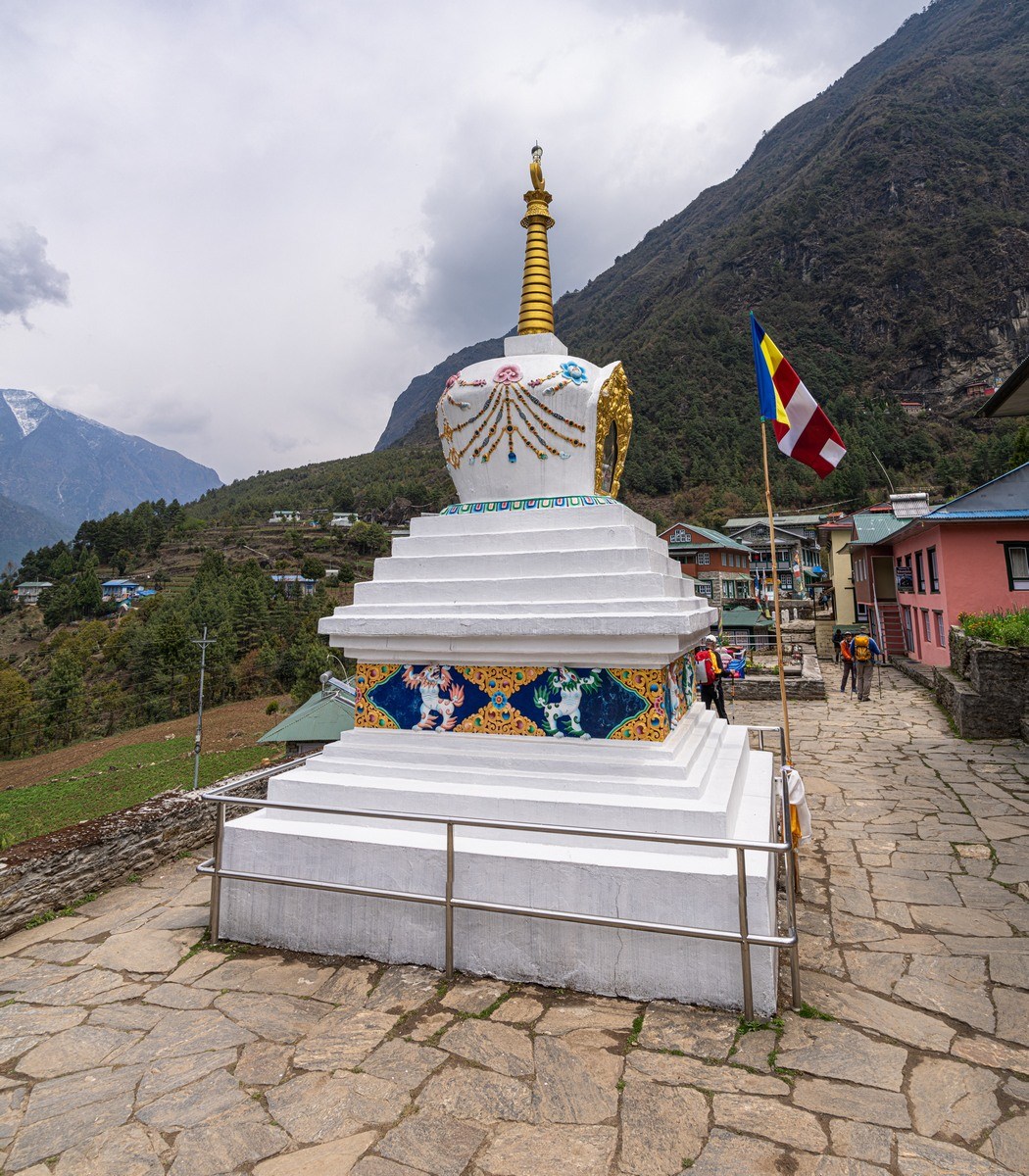 We crossed suspension footbridges rather often throughout our trek; sure beats climbing down then back up steep valley sides: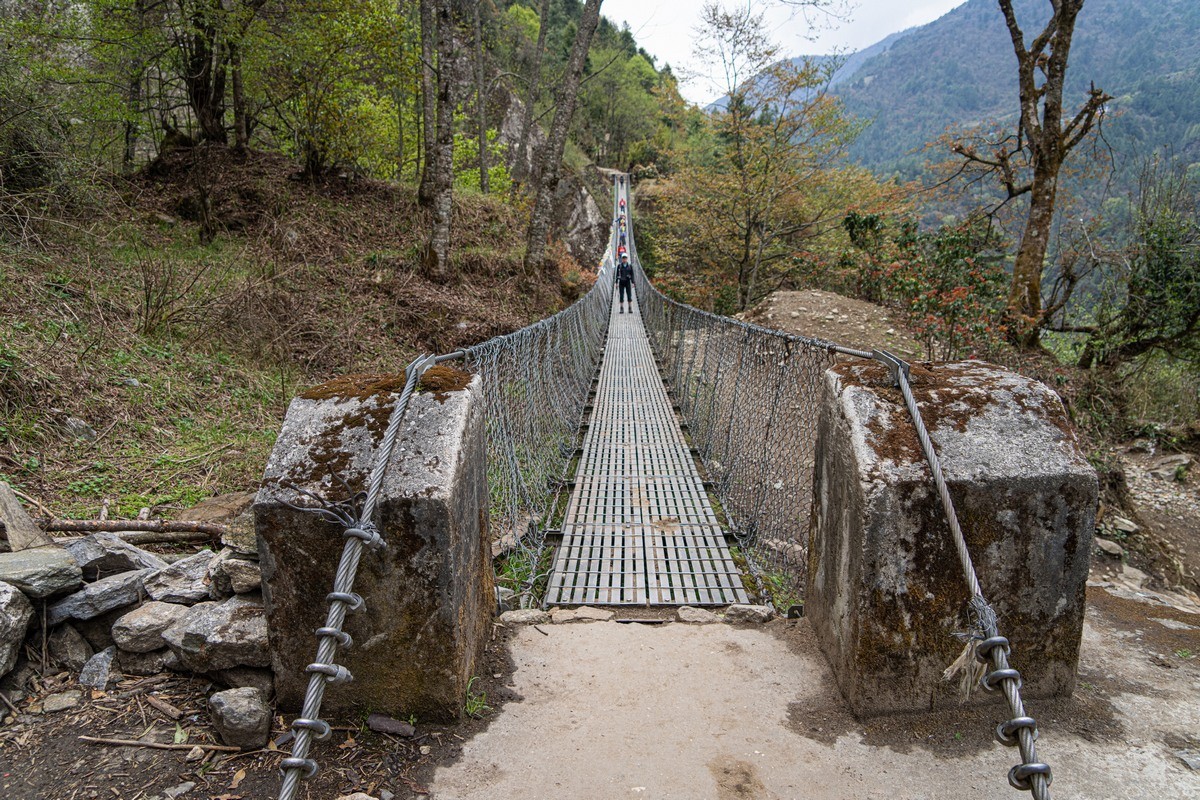 As you can see, we really appreciated the footbridges ->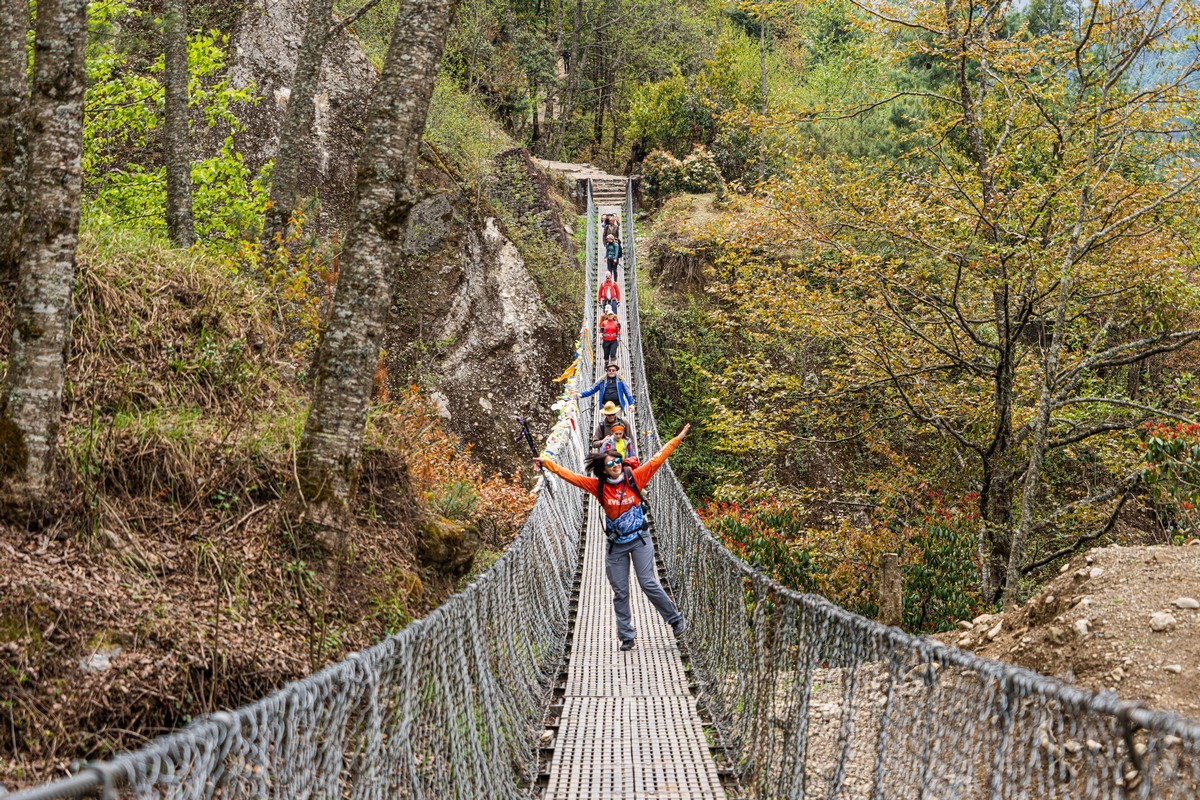 We needed to get over the river today: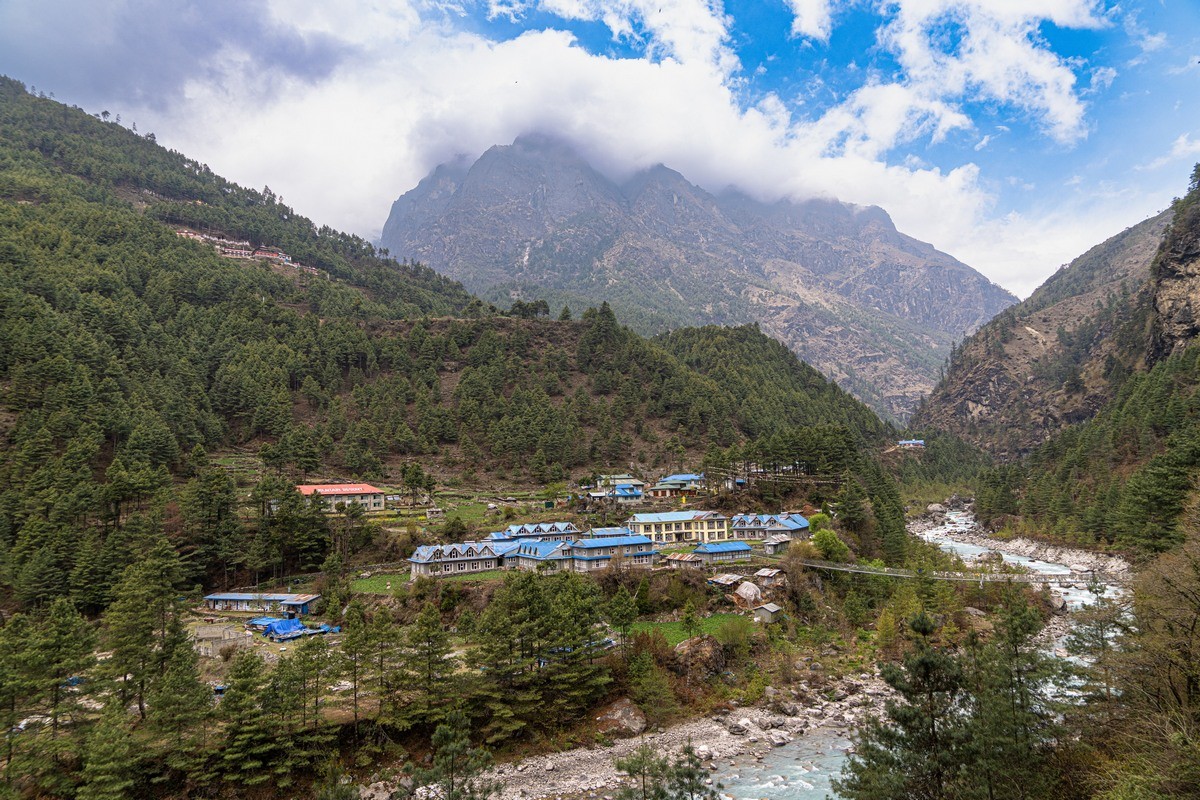 On this first day we covered just nine kilometers from the airport in Lukla to our… Phakding hotel (couldn't resist; apologies). Not much it seems, but given the altitude – it was far from easy. Yet another bridge: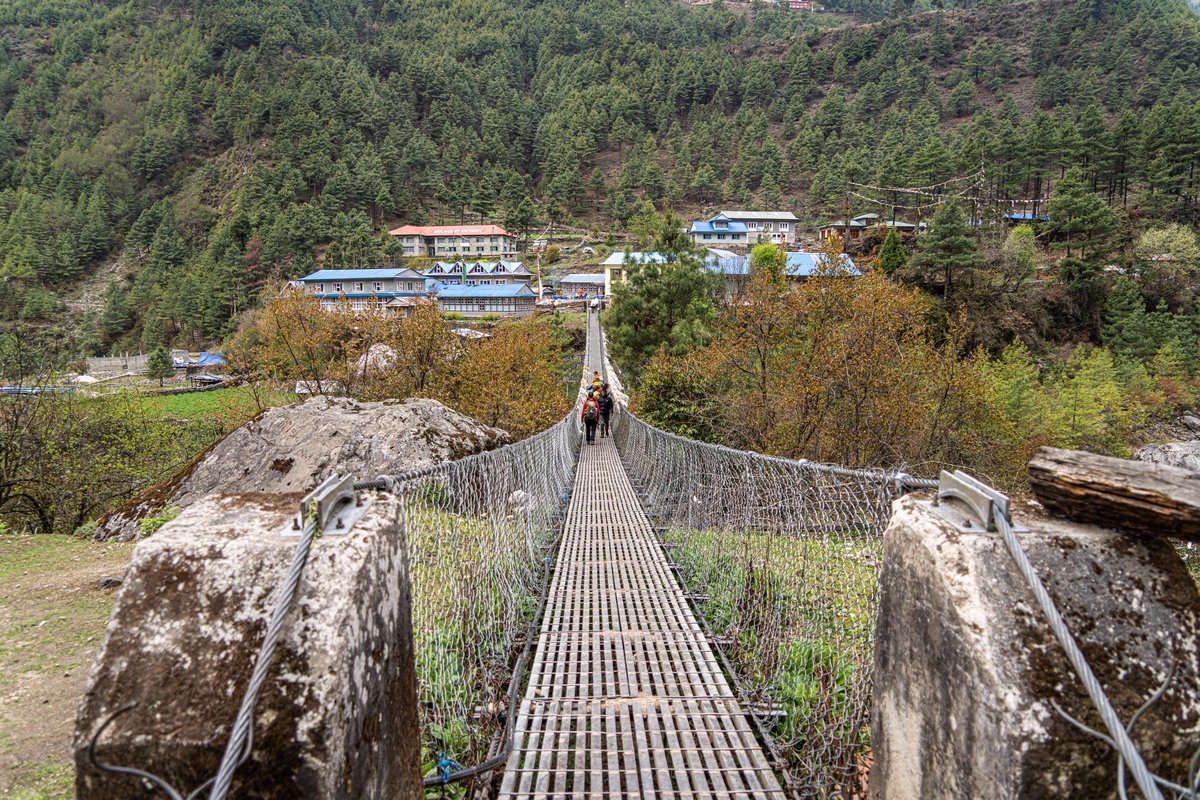 River rapids, mountains, and glimpses of blue sky: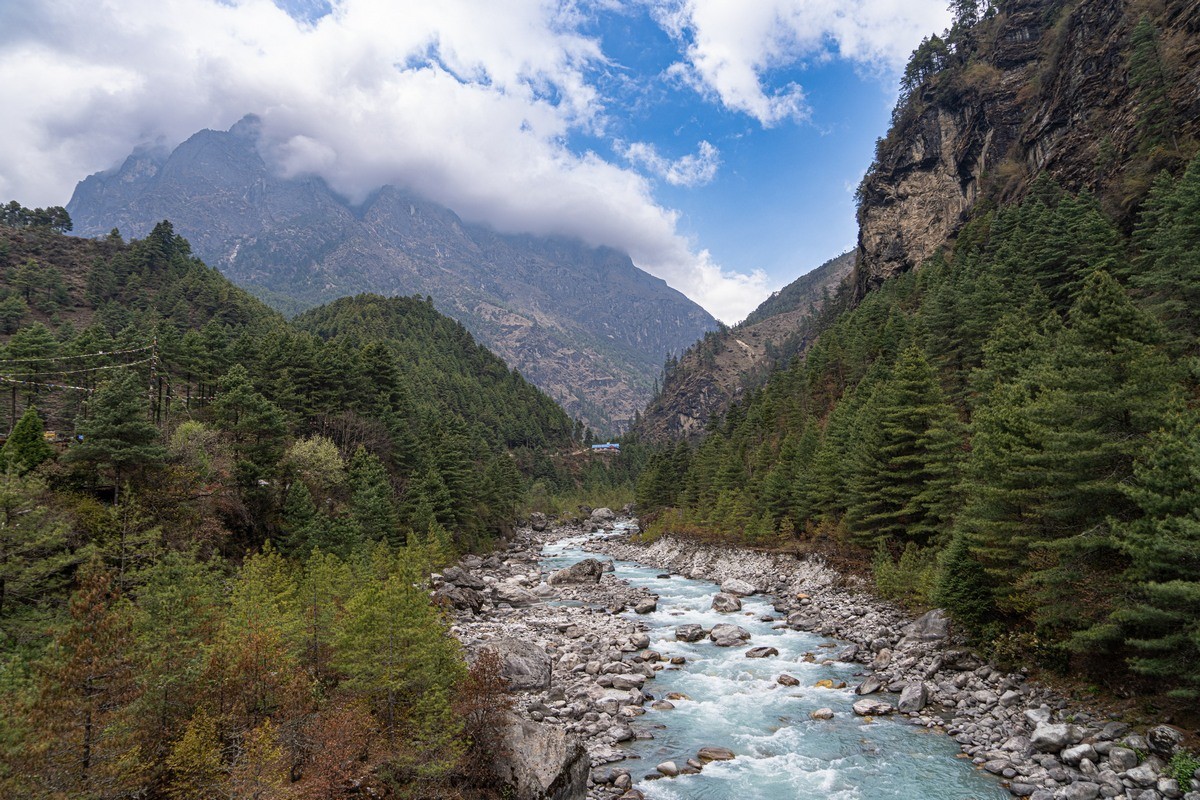 Almost there…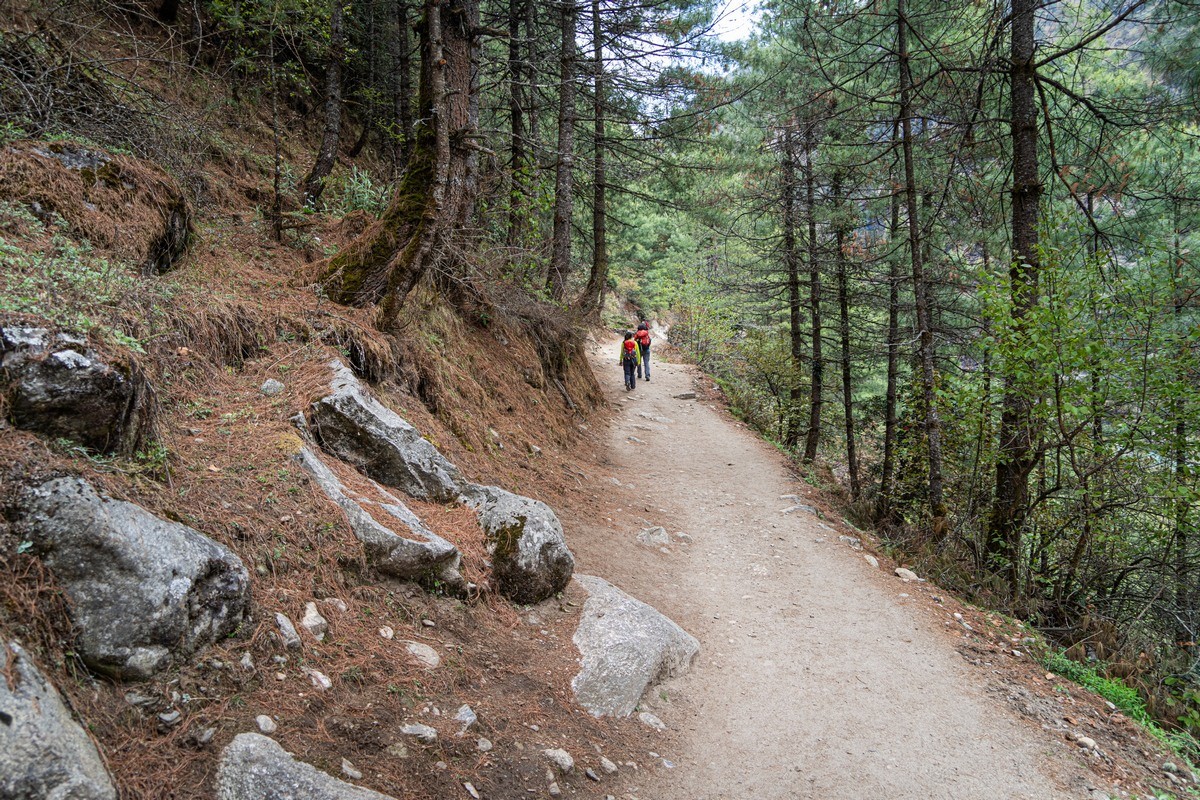 Our hotel. Charming and cozy! ->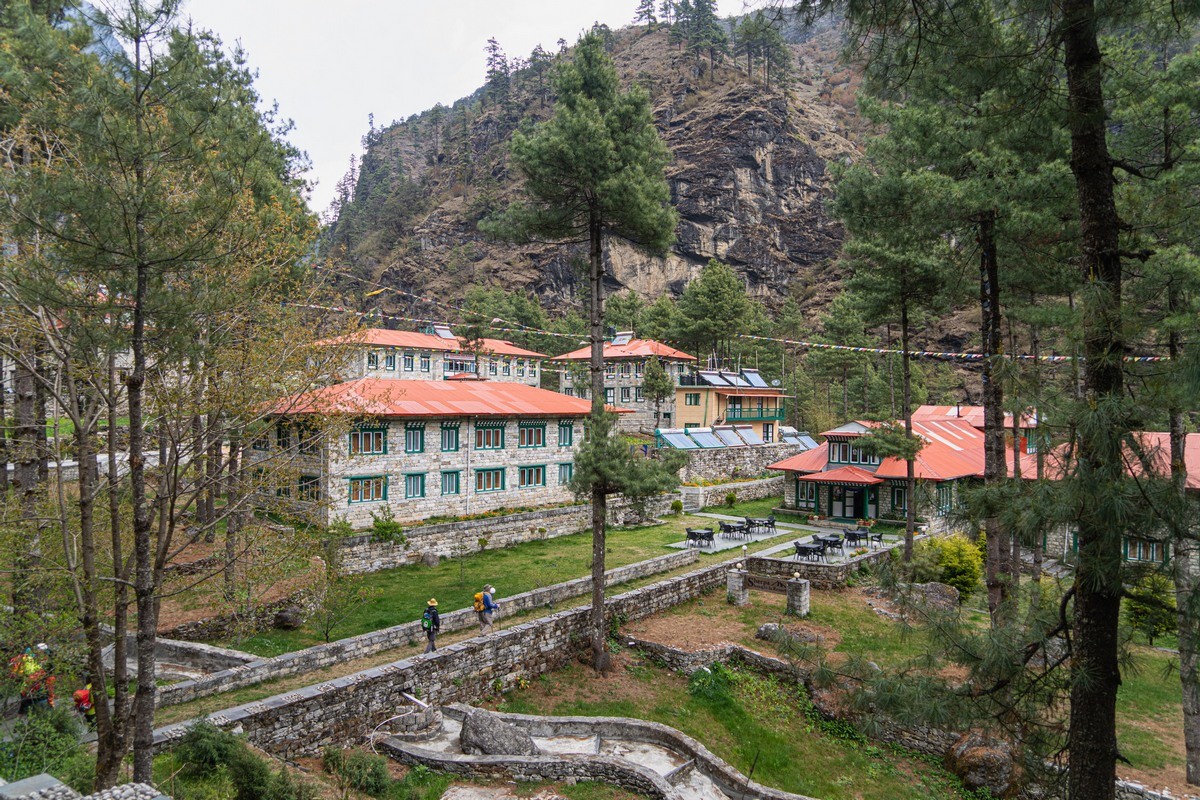 But I'll tell you all about our lodgings of a night separately…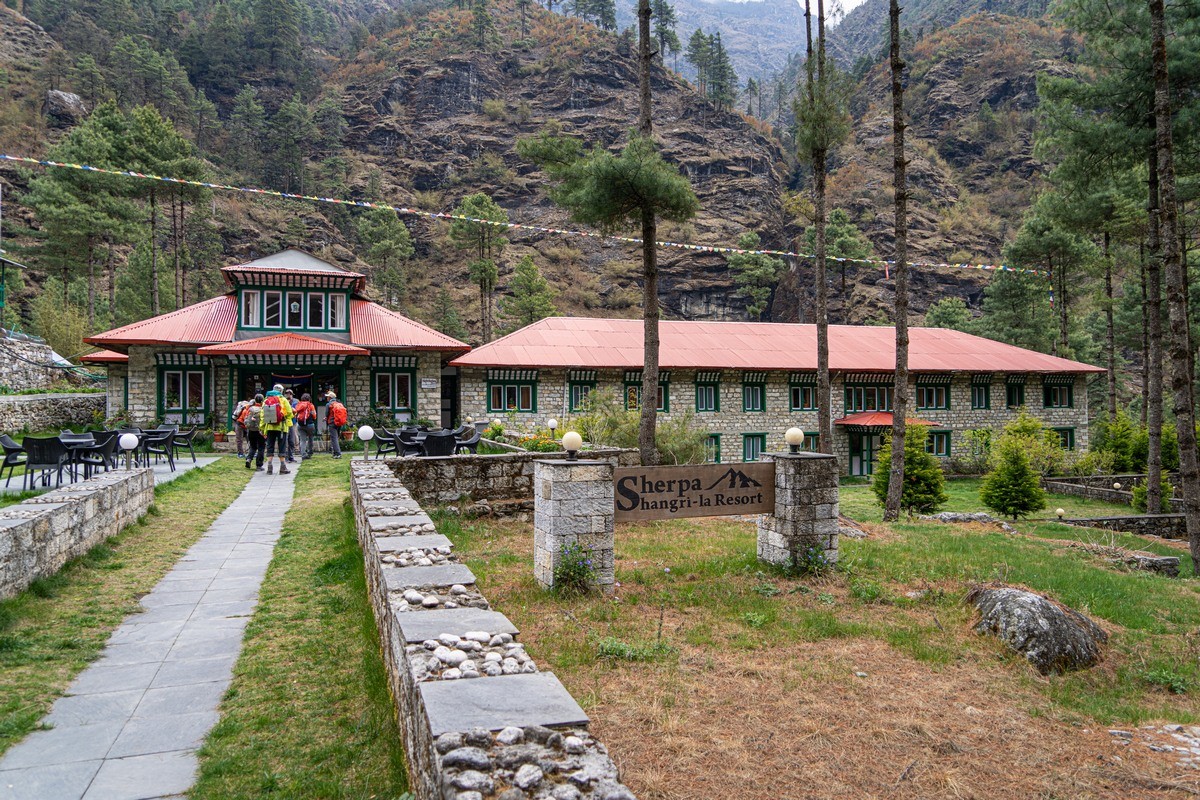 We arrived early evening, so decided we'd take a stroll to the nearest monastery – some 200 meters above the hotel.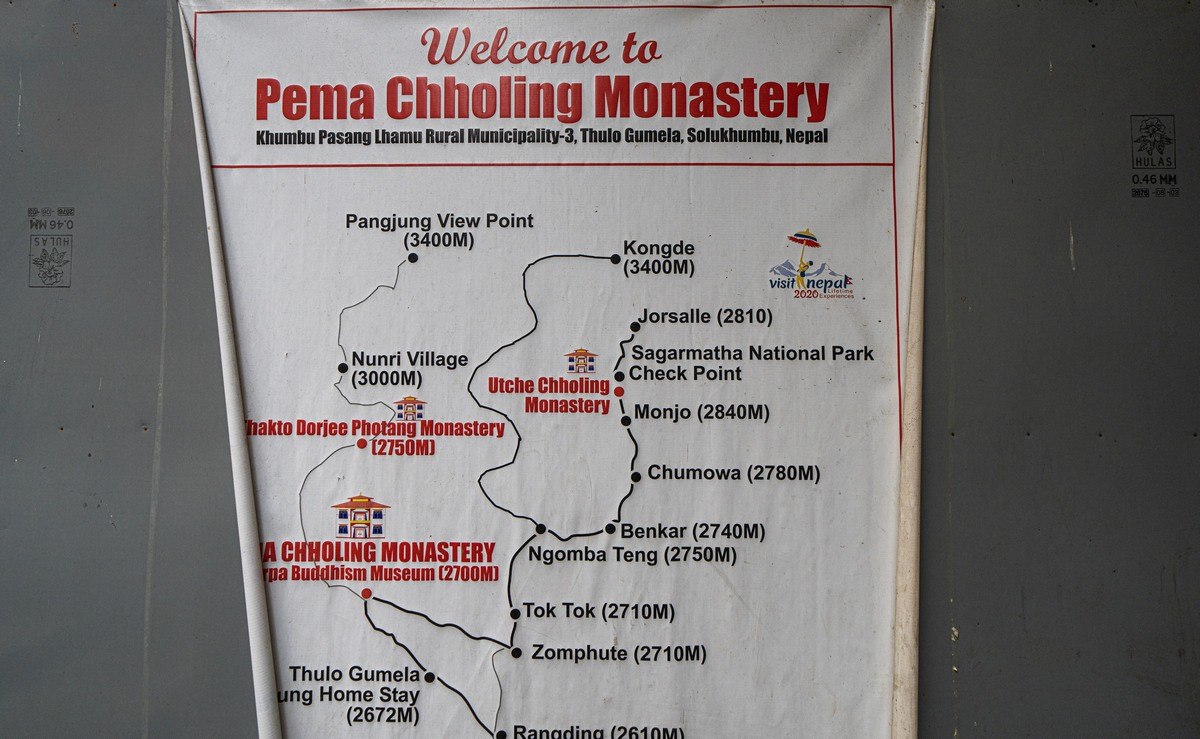 Entry cards?…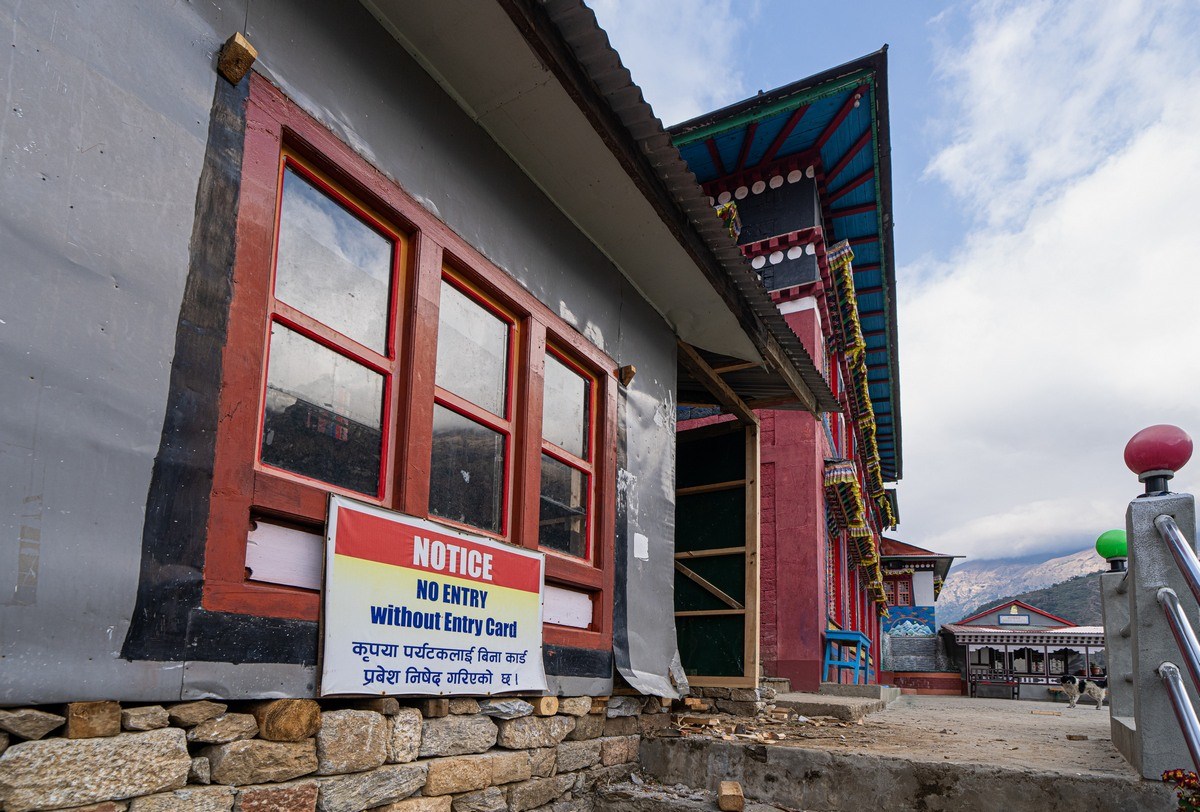 We didn't have any, but we located a monk and paid the necessary fee…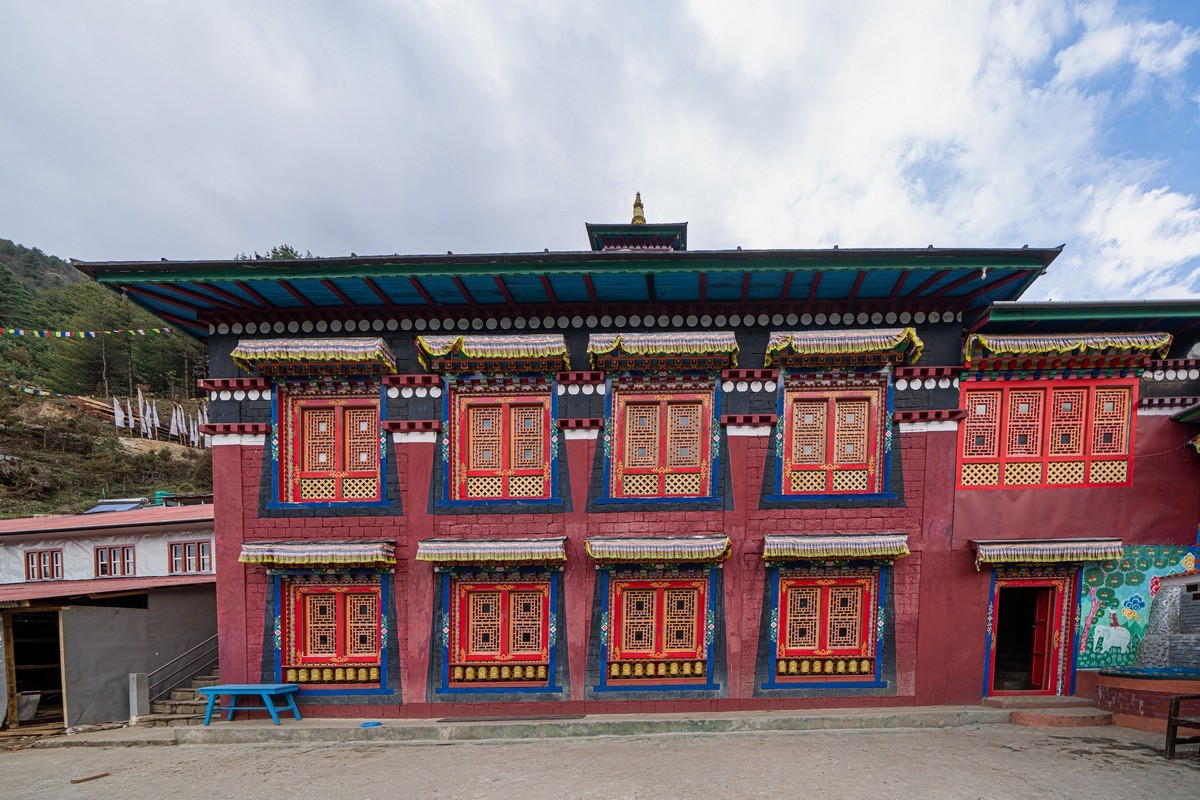 Elephant, monkey, rabbit and bird: the four harmonious animals! ->
Inside – photography allowed!
We were still inside when it was time for prayers. Buddhist prayers are rhythmic and somewhat mesmerizing. I had my first taste of such hypnosis in 2019 in Tibet; here things were less esoteric than that time, one reason being that the prayers were being sung by children – pupils at the Buddhist school here: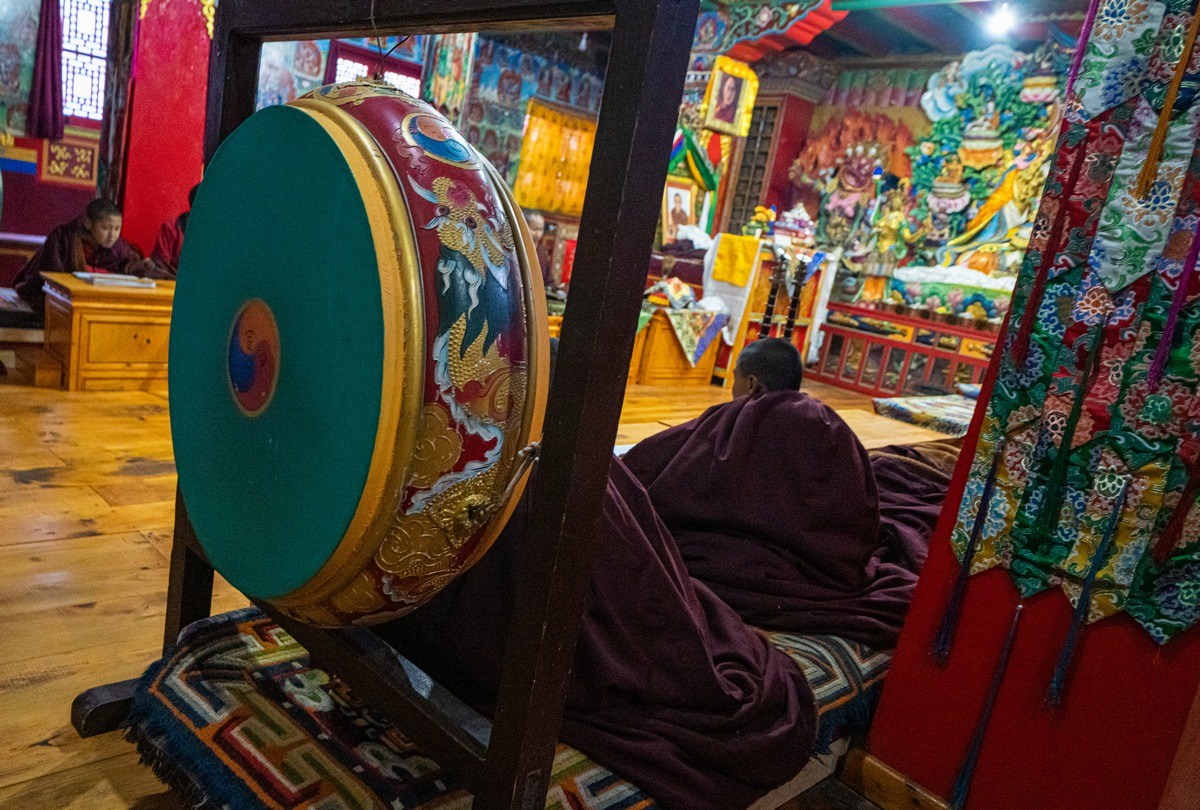 And that's all for today folks – as it was all for us on this first day of our trek: after the monastery it was back to the hotel for dinner and turning in for the night…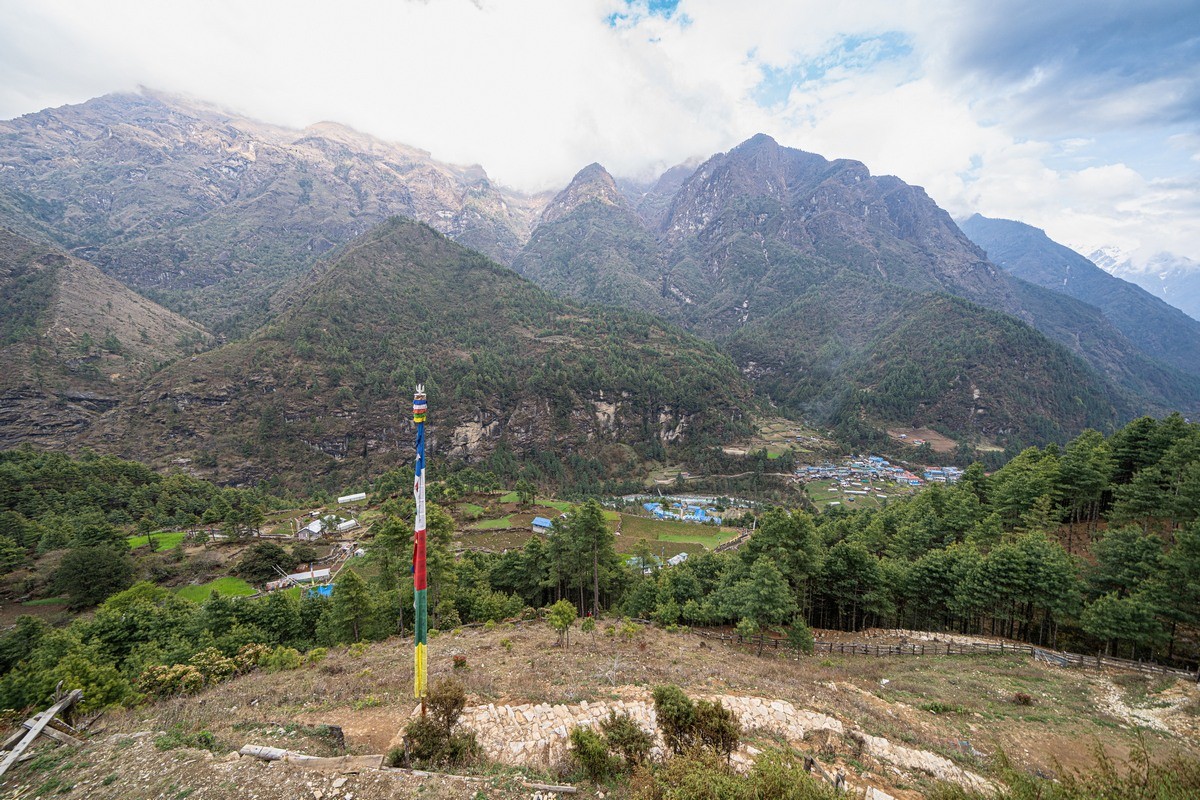 The rest of the photos from Nepal are here.
Back soon folks – with day-two of our trek up to Everest's South Base Camp…