Lukla – the most-bonkers airport in the world!
The trek to the Nepalese Everest Base Camp covers a distance of some 50+ kilometers, takes around a week to complete, and starts out in the small town of Lukla. Not that getting to Lukla itself is super easy, since there are no roads to the place. I guess on-foot, horseback or motorbike are possible, but that would more time to an already rather lengthy hike up to the Base Camp. Accordingly, the main way most visitors reach Lukla is by air – plane or helicopter. And here's the town – at the foot of the Himalayas, but still nearly 3000 meters above sea-level (as you can see from this aerial pic, the weather wasn't so great from the outset) ->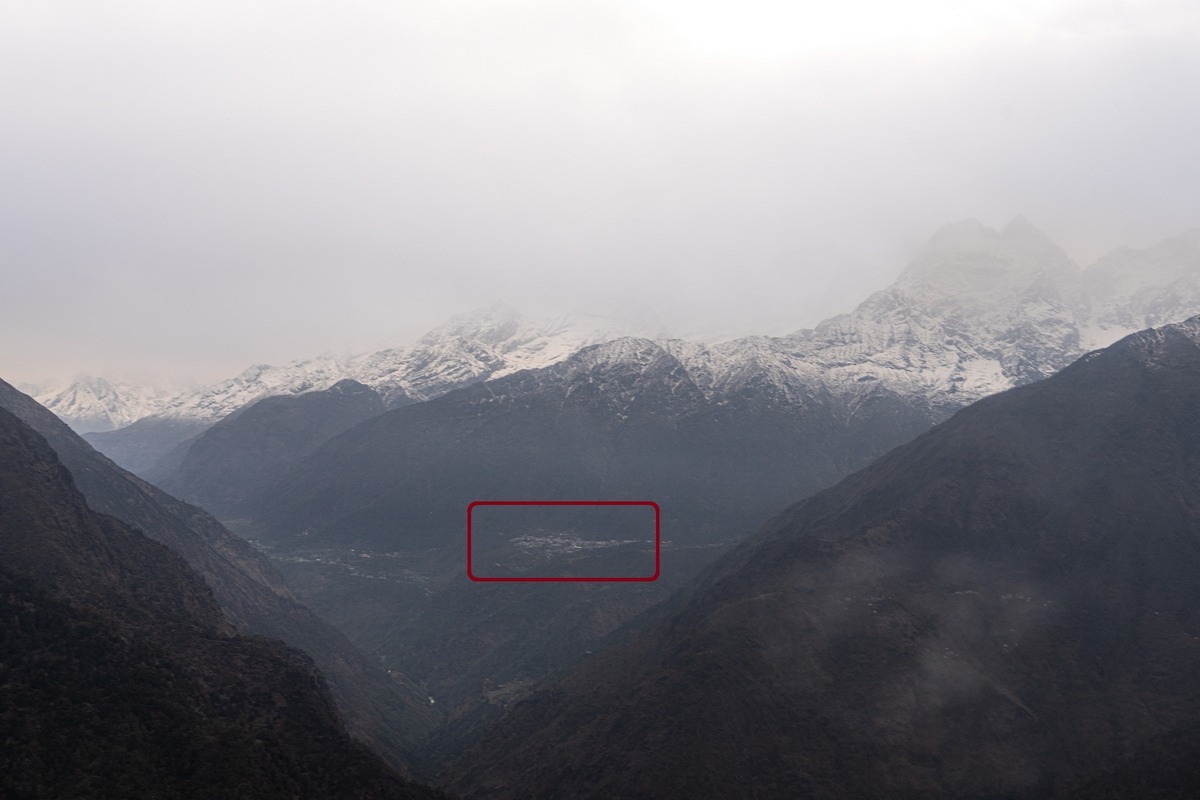 From Lukla we were to be headed up this here valley that cuts through the mountains: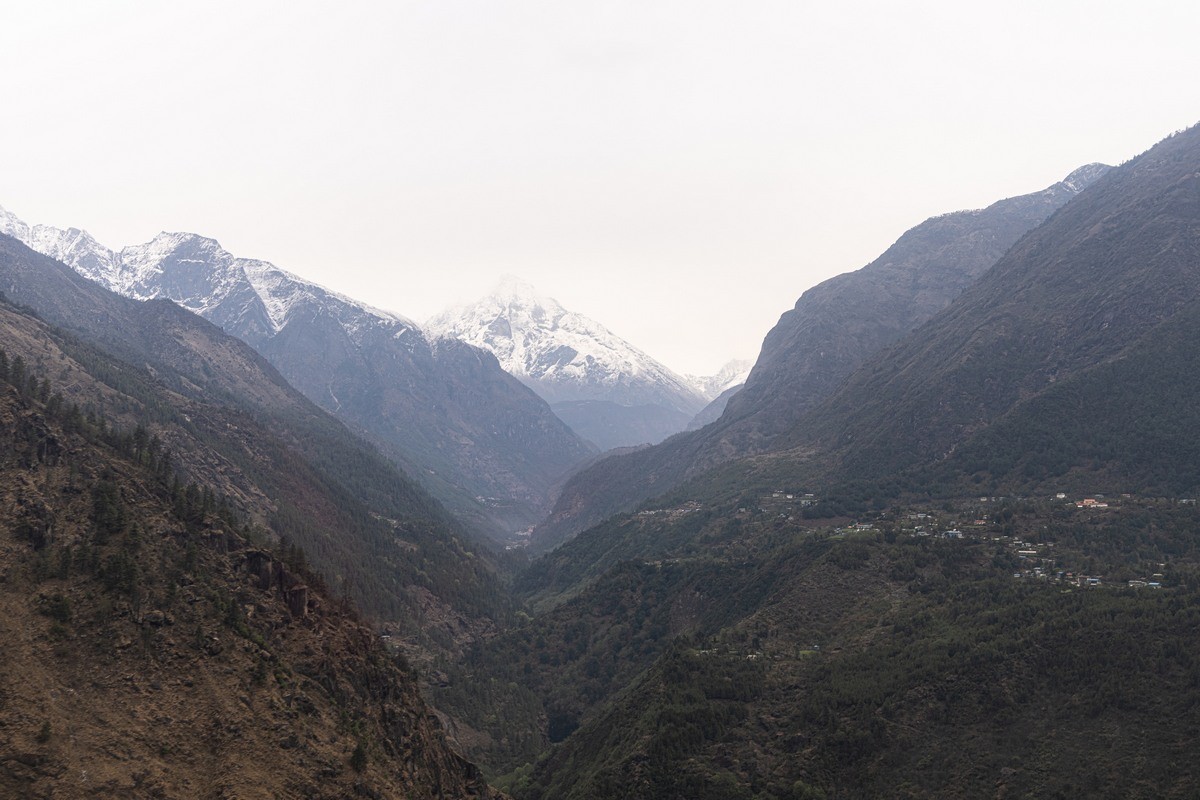 And here's the famous "most dangerous" airport in the world – Lukla's Tanzing-Hillary Airport ->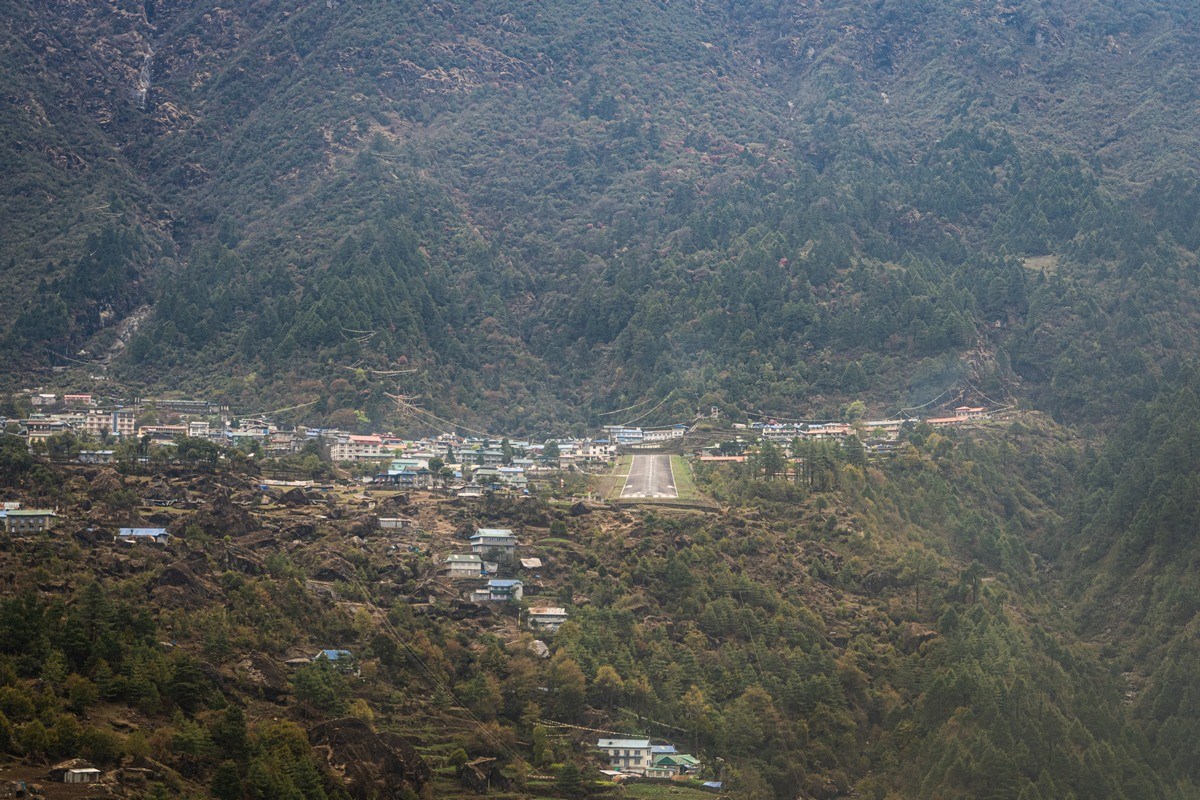 So what can I say having landed (and taken off from) there?…
First, the runway is reeeaaal short: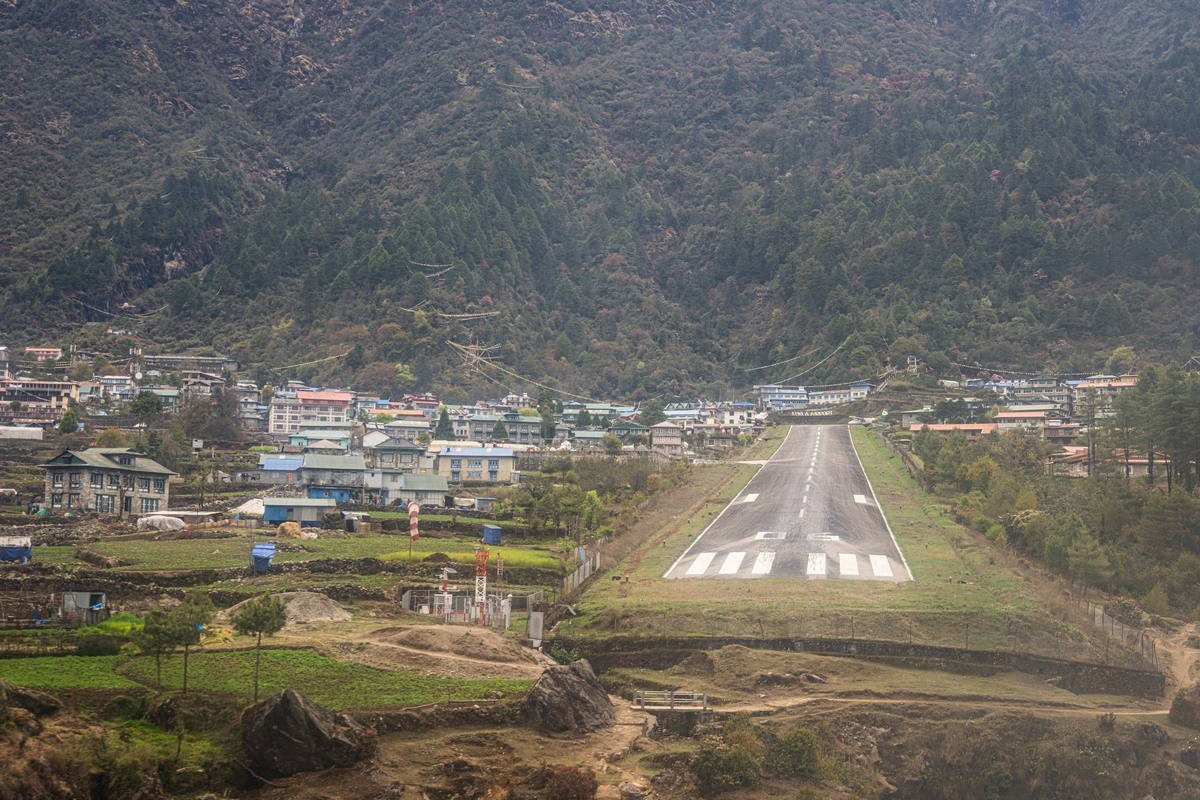 Second, it's not flat (!!!) ->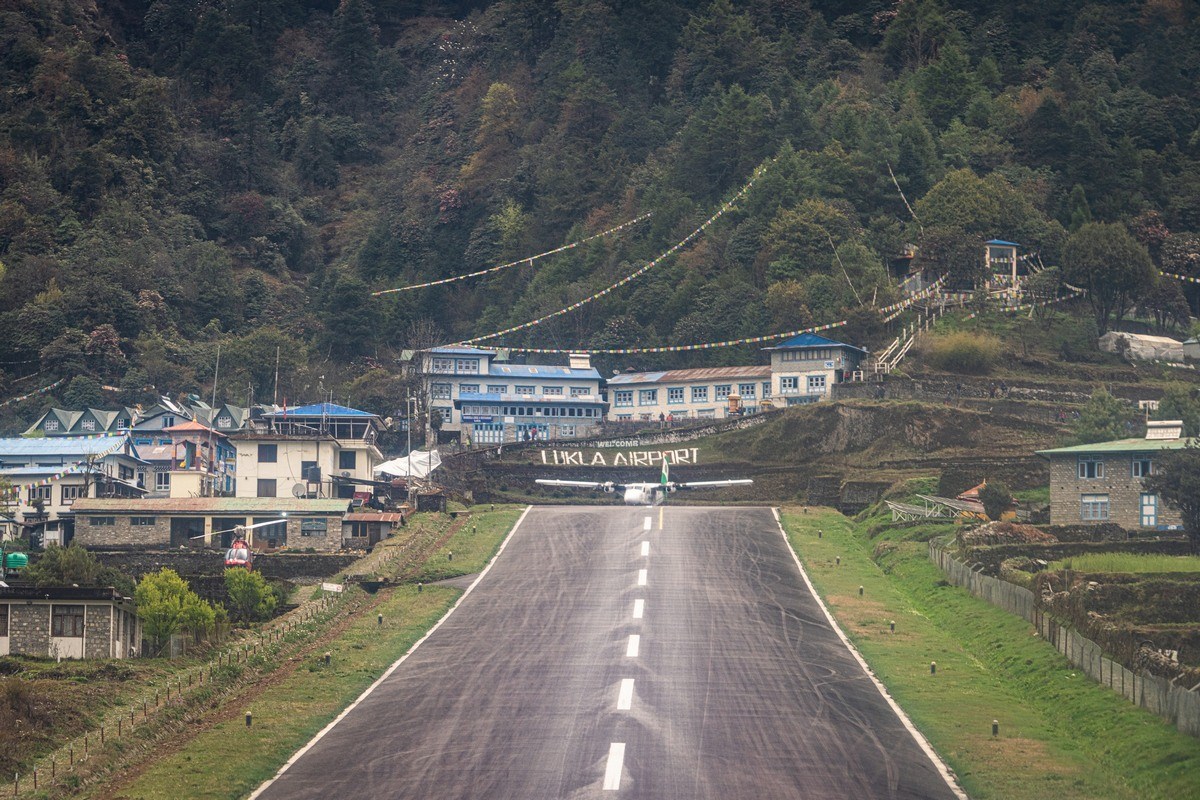 And third: one end – a steep mountainside; the other – a precipice! Pilots – zero mistakes allowed! What is allowed – actually, no, what's mandatory: having nerves of steel!…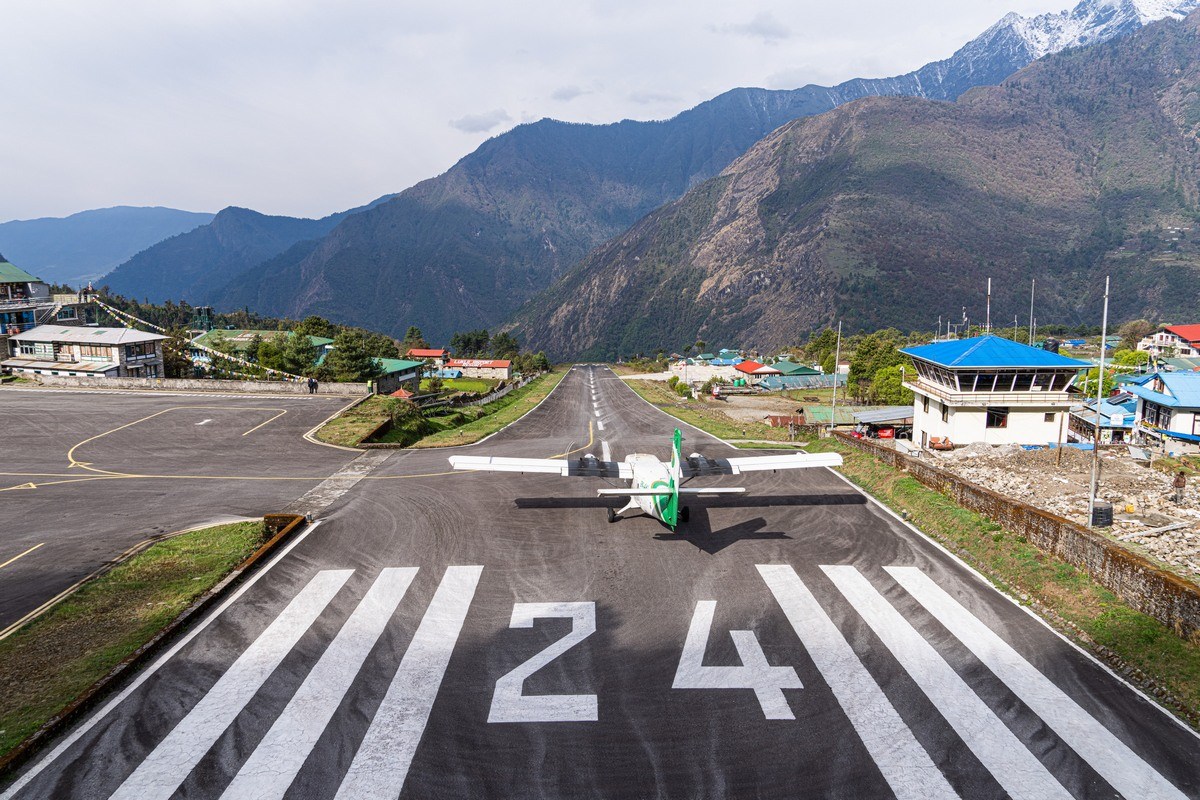 The planes that use the airport are exclusively special short-takeoff-and-landing aircraft. And they fly in and out of here with remarkable regularity.
That's Lukla folks – the world's "most dangerous" (so they say) and hair-raising (so I confirm!) airport on the planet – here in remote Nepal!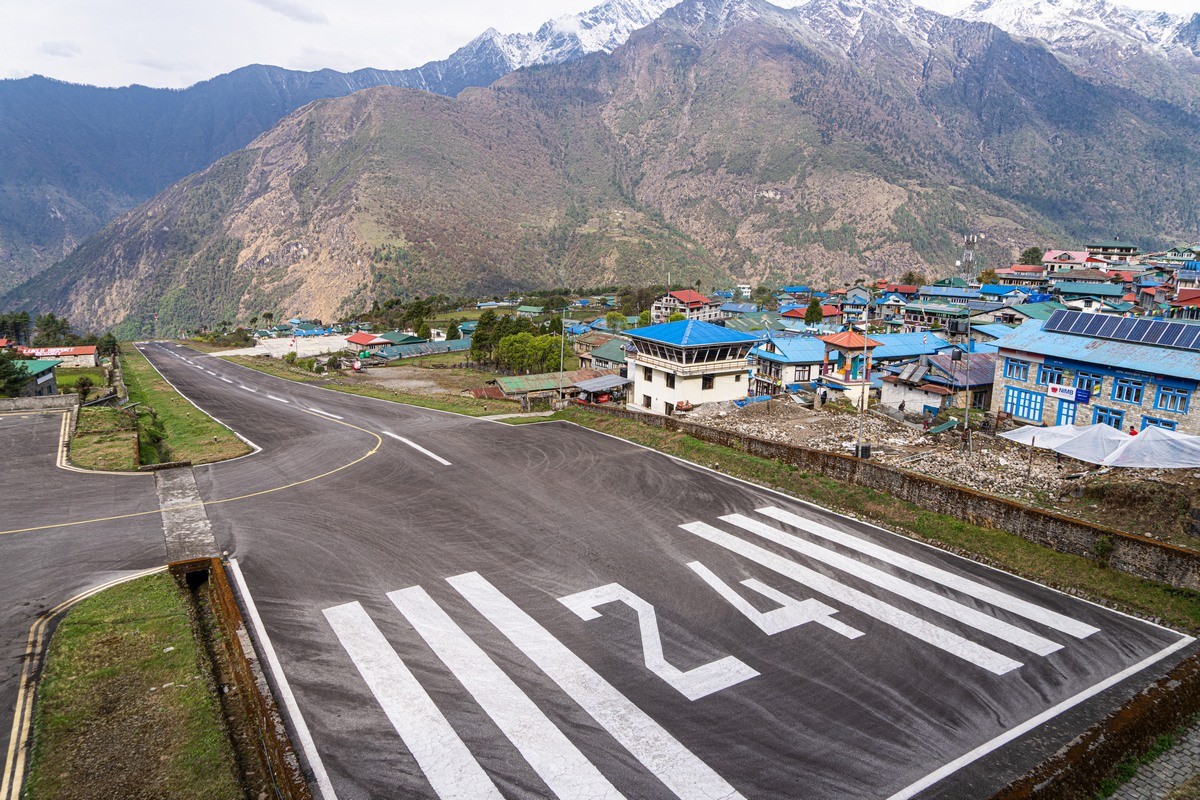 Seeing how steep the runway was got me thinking: where else are there runways as wonky as this one? I recall the one on Mustique – the (private!) island in the Caribbean I visited in 2018. It, too, only just "fits" into its surroundings, and is also on a gradient. It's one-way too, just like this one in Lukla, judging by the arrows on it:
// A few other unusual runways I've seen (besides Arctic and Antarctic (pages 58 & 132) ones): the one on Sint Maarten in the Caribbean, and the one in Sedona in Arizona (the latter built upon a mesa with near-sheer drops at each end!).
Come on folks – got any other wonky runway pics to share? How about tabletop runways (ooh – I never knew there were so many!)…
The rest of the photos from our trek up to the Everest Base Camp are here.