The Long And Winding… Trek – To Everest's Base Camp; Day 2: Phakding to Namche Bazaar.
Having made it from Lukla to Phakding with a sprightly step on day one, we continued on our way up to the Southern Base Camp of Mount Everest on day two, which turned out to be a fine day: monumental mountainous views all around – ideal for many a meditative moment (just how we like it). The main meditative visual-focus of the day – visible from early morning: the peaks of some of the Himalayan mountains! ->
1.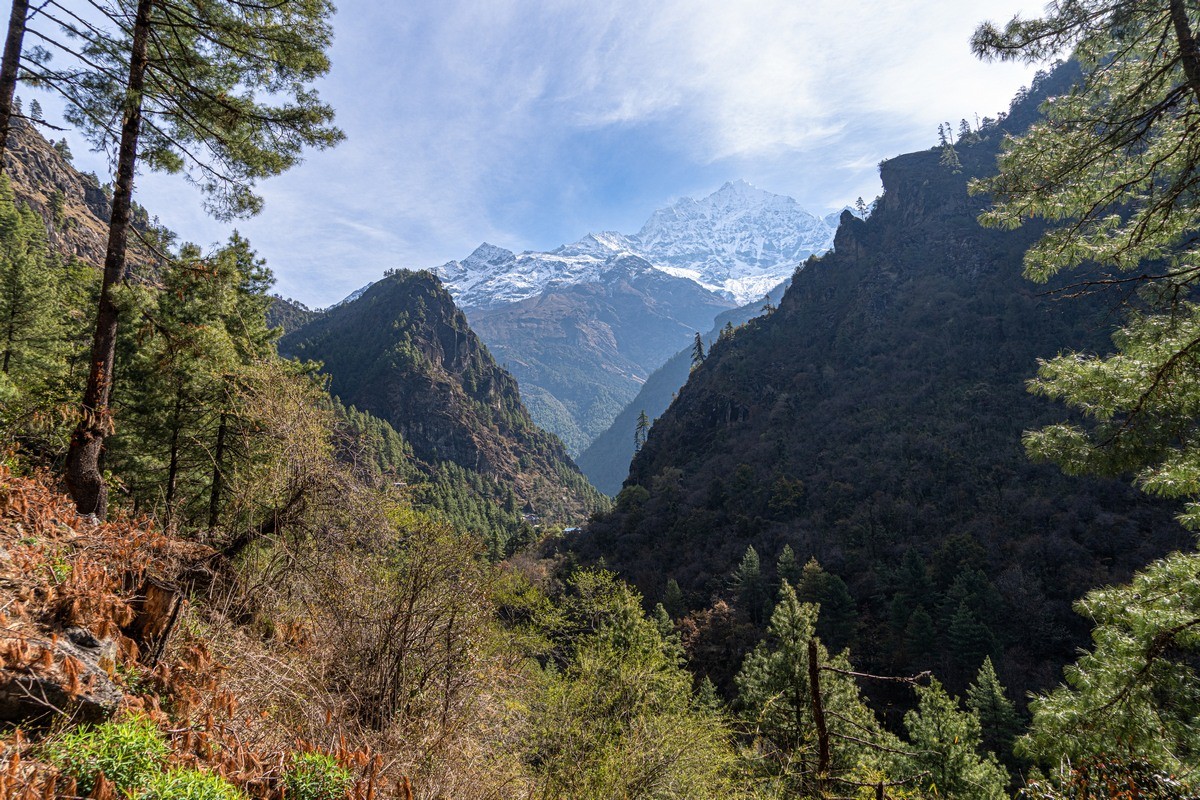 Those, and deep ravines…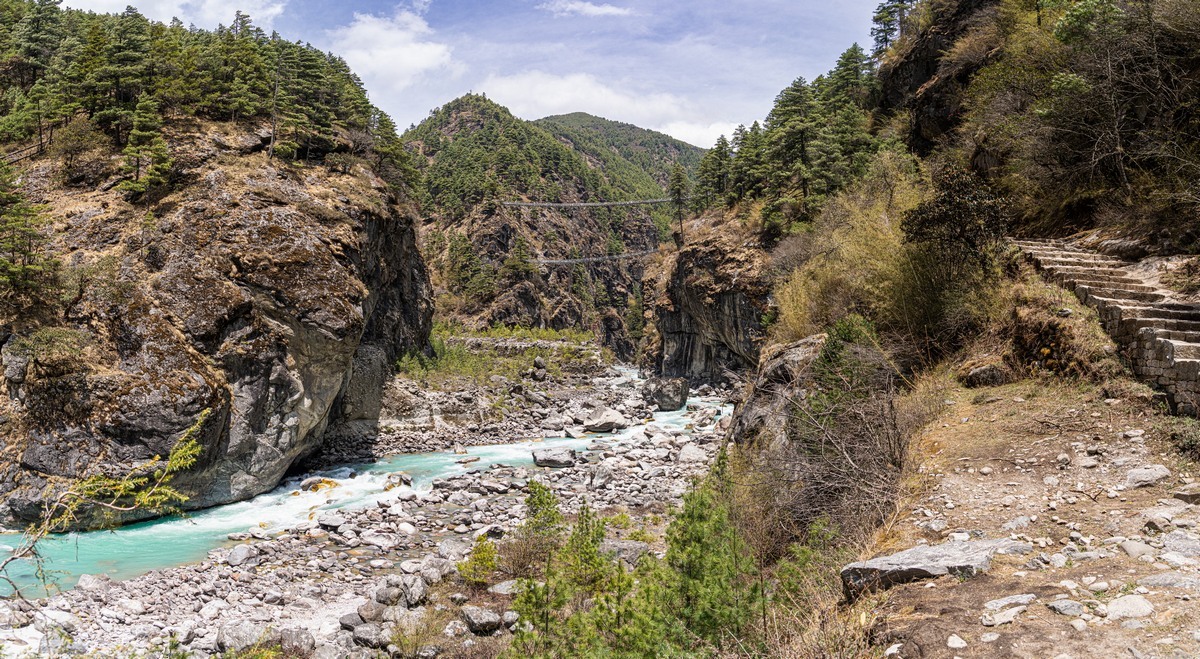 And the inevitable footbridges: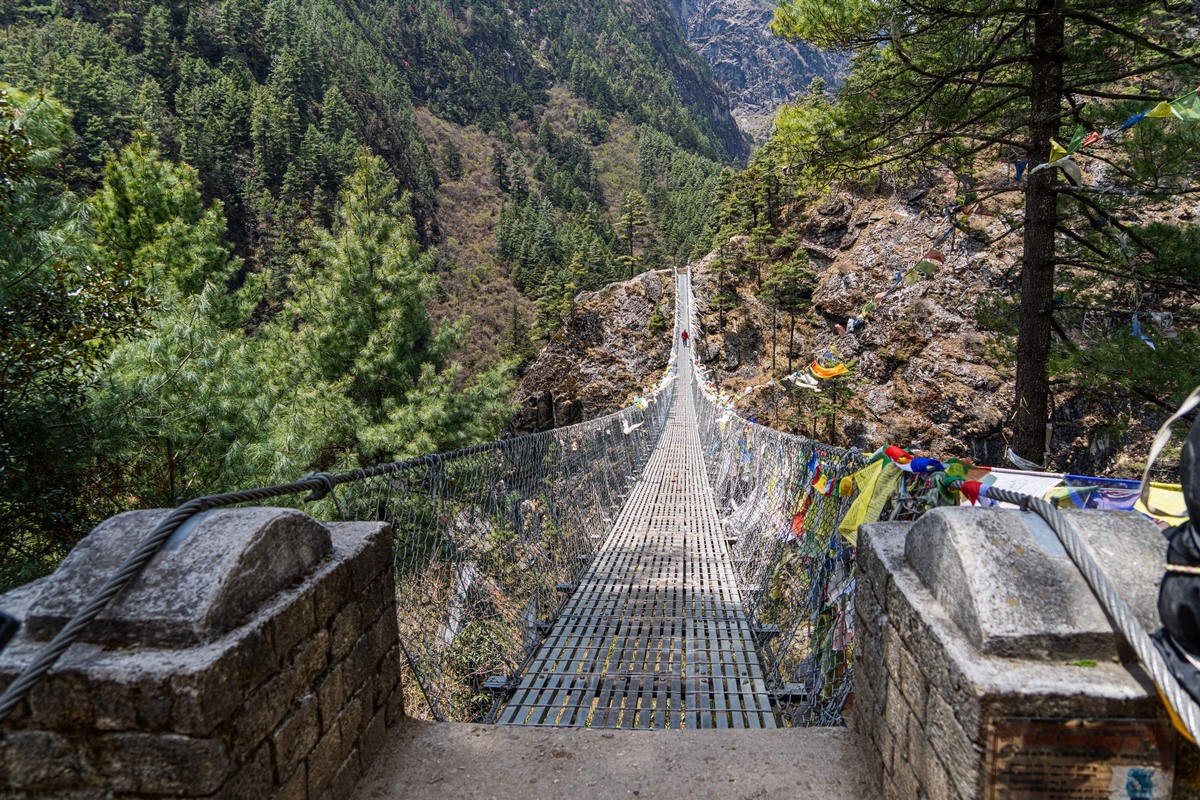 And overall beauty all around!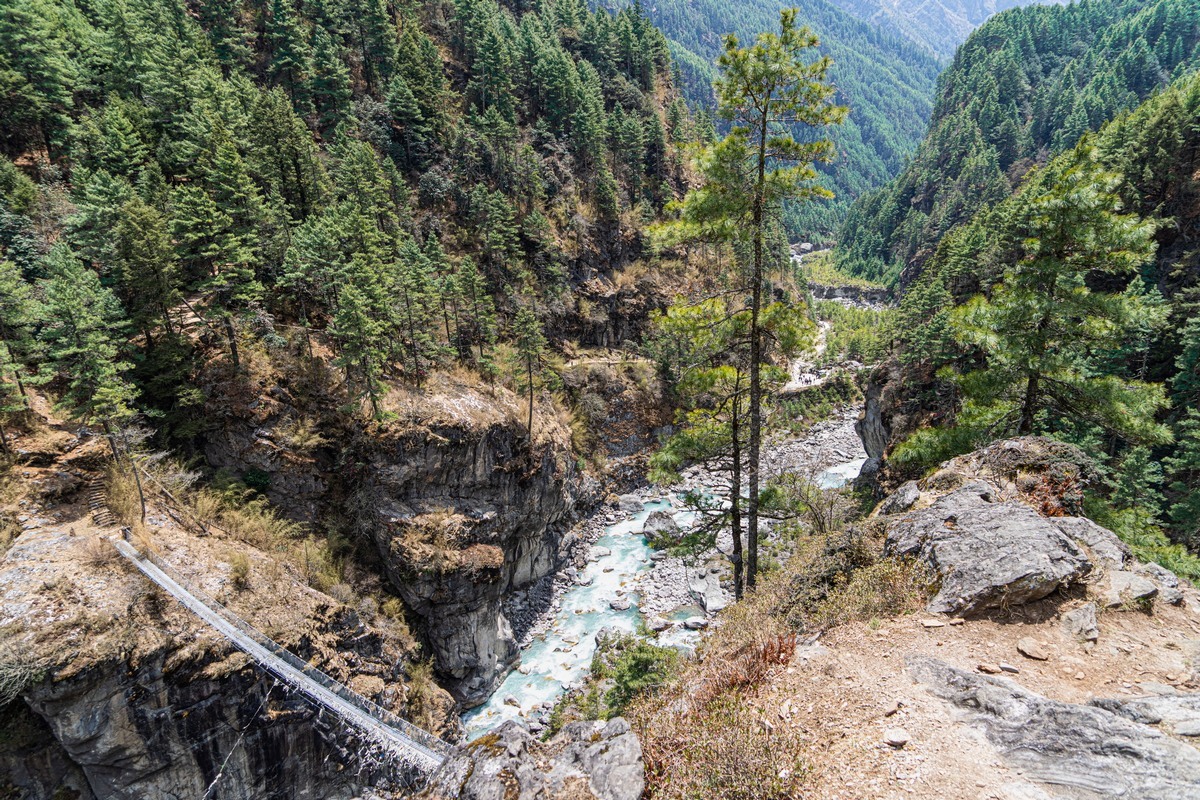 Bizarrely coincidentally, exactly like the first day we trekked just nine kilometers; however, along the Y-axis we covered around a kilometer in total of ups and downs. A thousand meters of altitude – and already higher than 3000 meters above sea-level: now that's no walk in the park for office plankton. You bet it's not: it's a walk toward Mount Everest! ).
Here's our route for the day: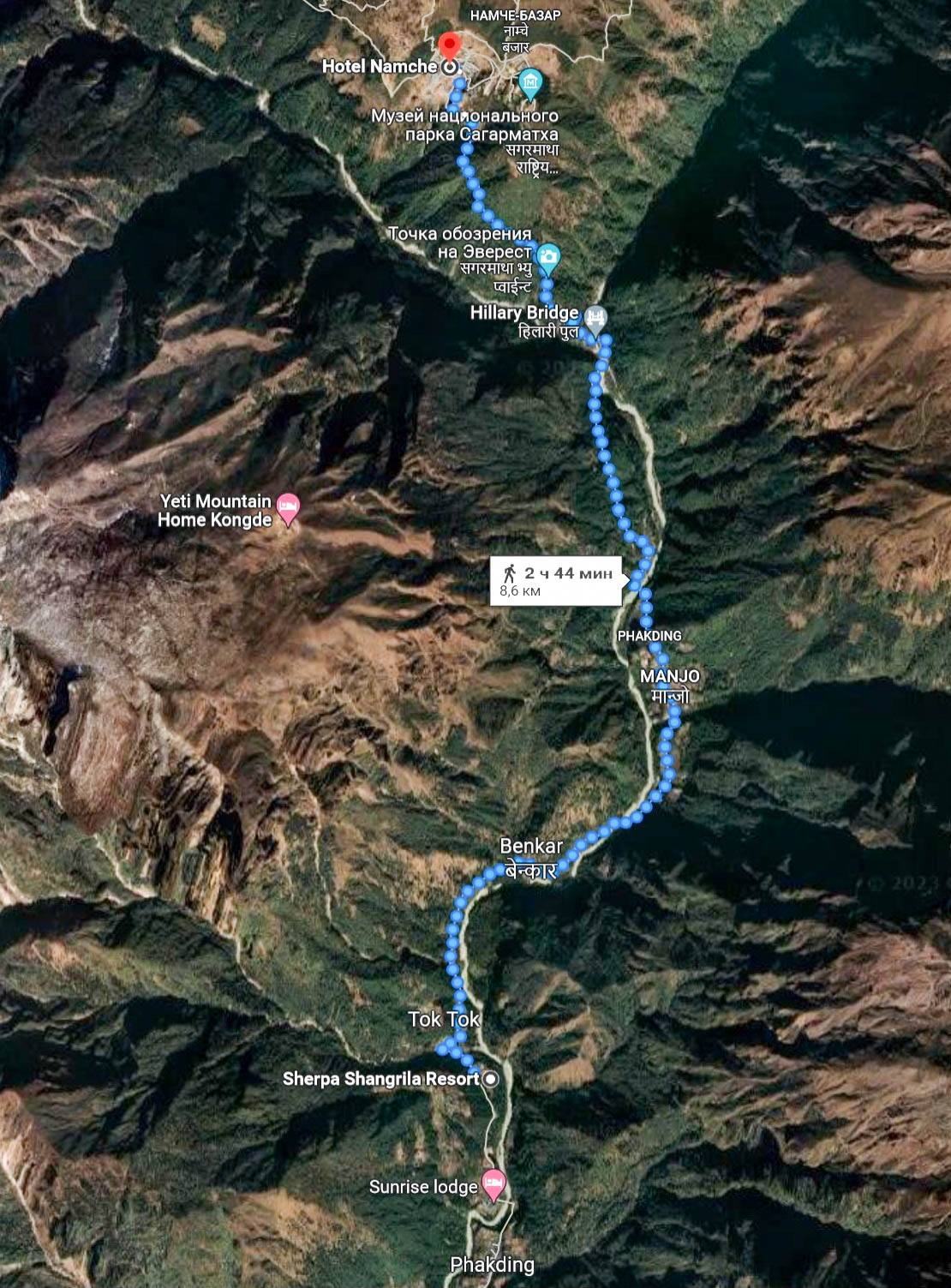 But I'm getting ahead of myself. Back to early morning – we were up, breakfasted, out, and gone…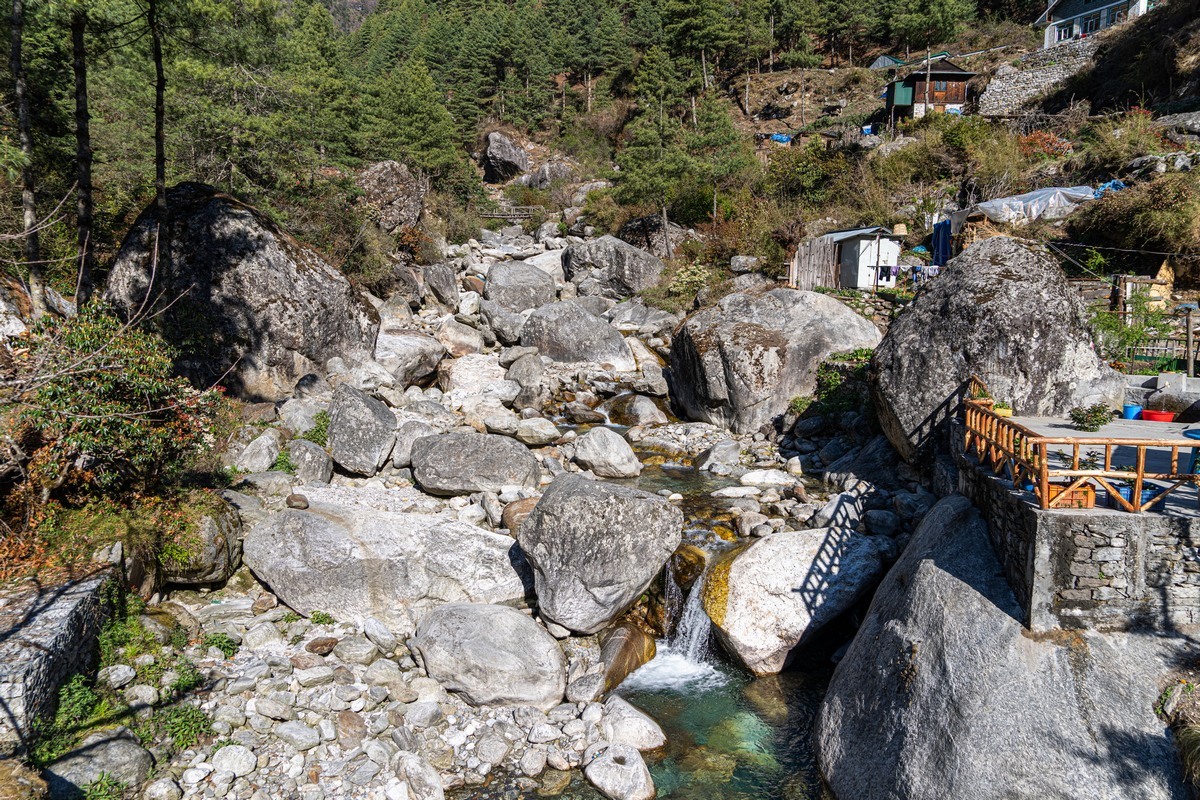 The path's a goodie; trekking along it: a pleasure, and the early morning sunshine only doubling that pleasure…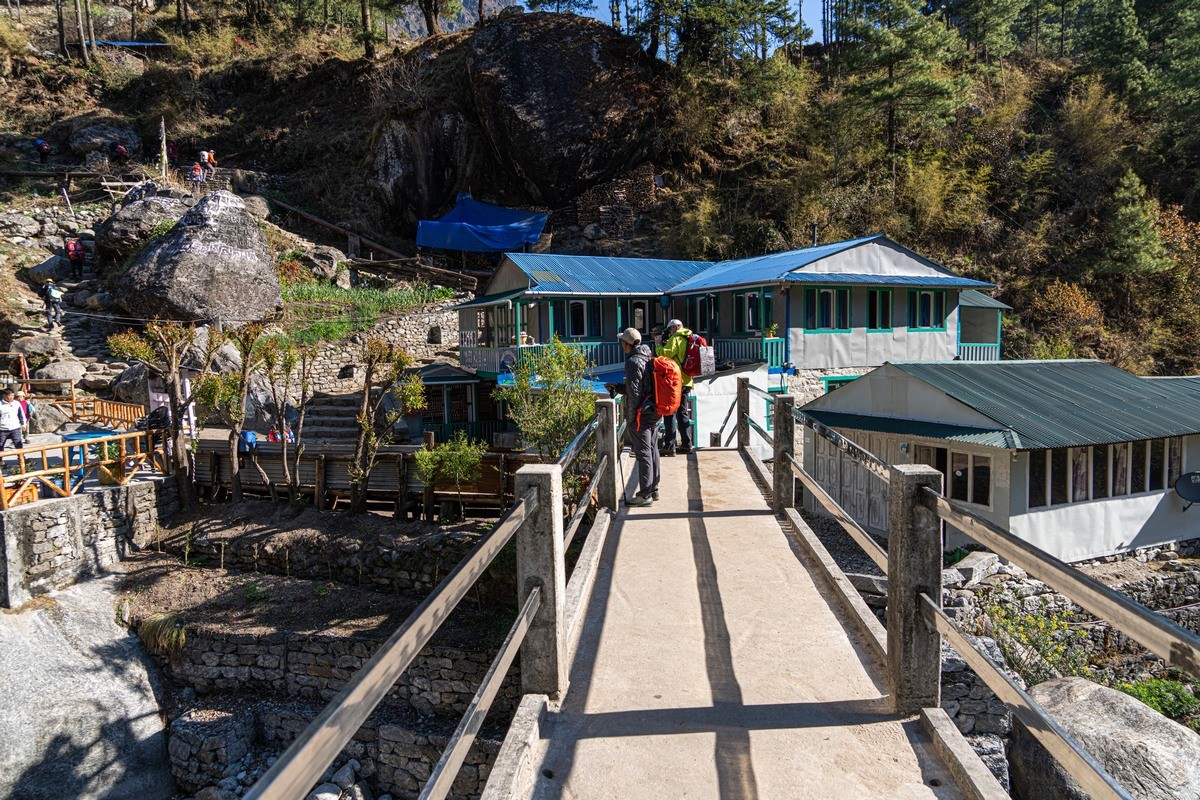 The path/steps run through pine forest: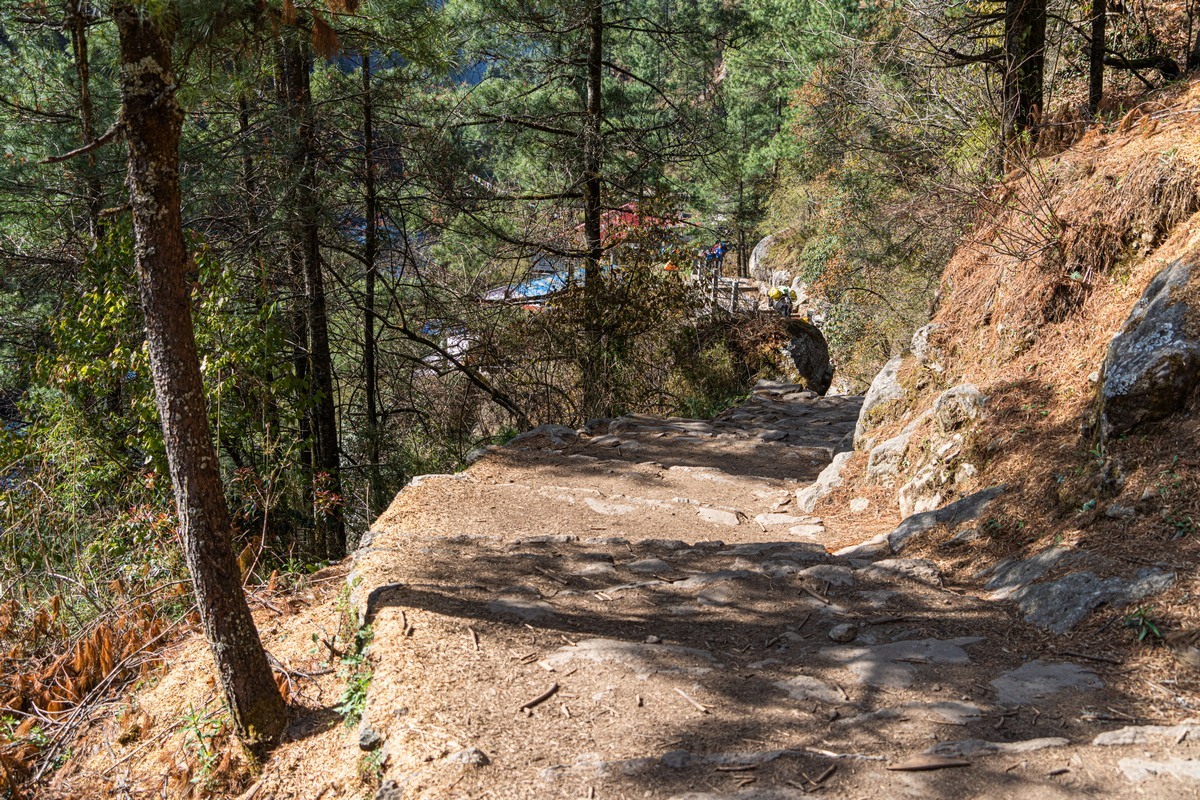 …And come out to the steep valley-side occasionally, like this:
The path also ran through a few long villages, some seeming to have been built up along it: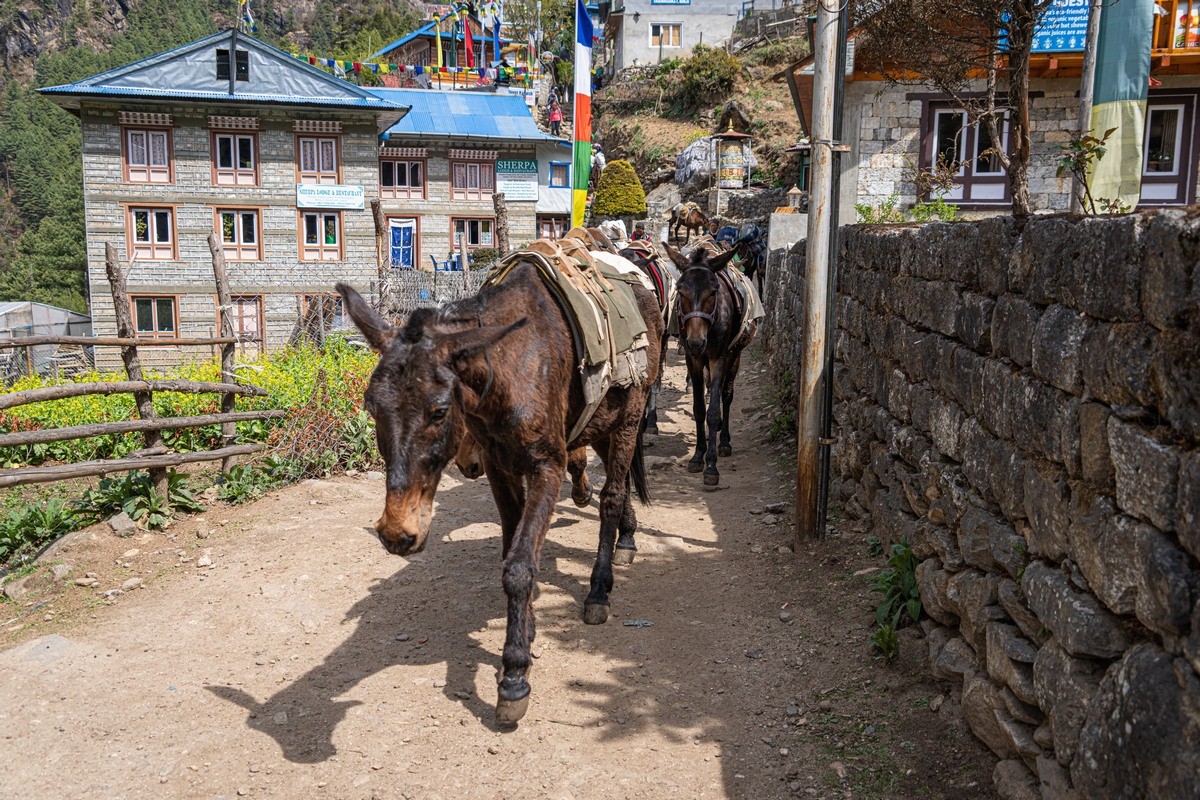 Guesthouses were plentiful in supply – many of which seemed to have been recently built: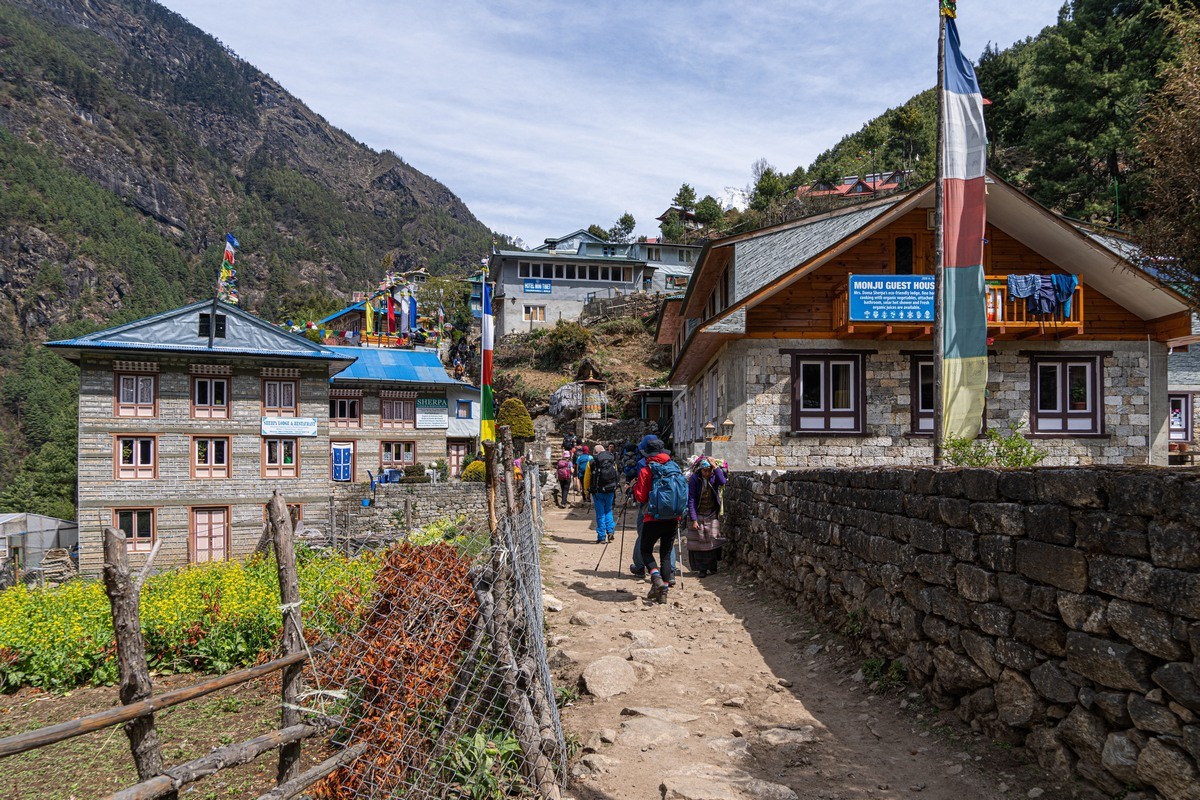 Tourists trekking this way and that – while locals just carry on going about their daily business: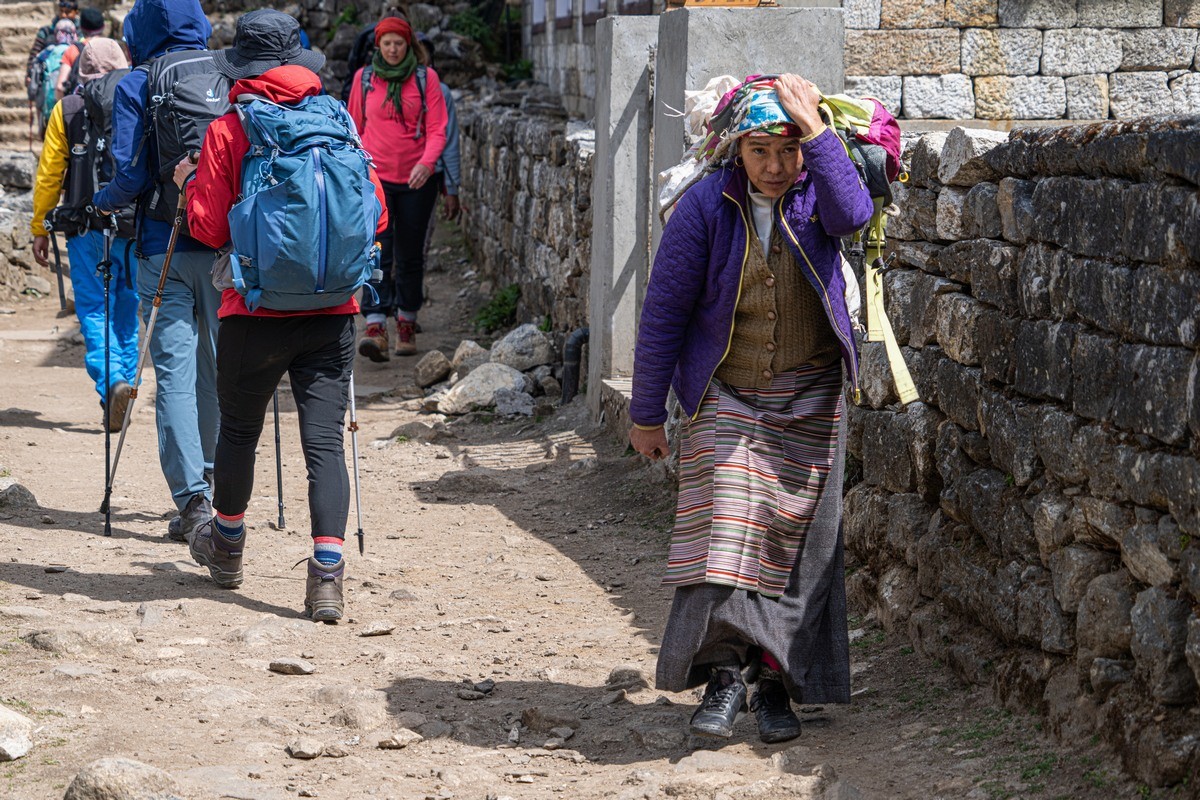 Sherpas carrying impossibly heavy and bulky loads – seemingly with ease! ->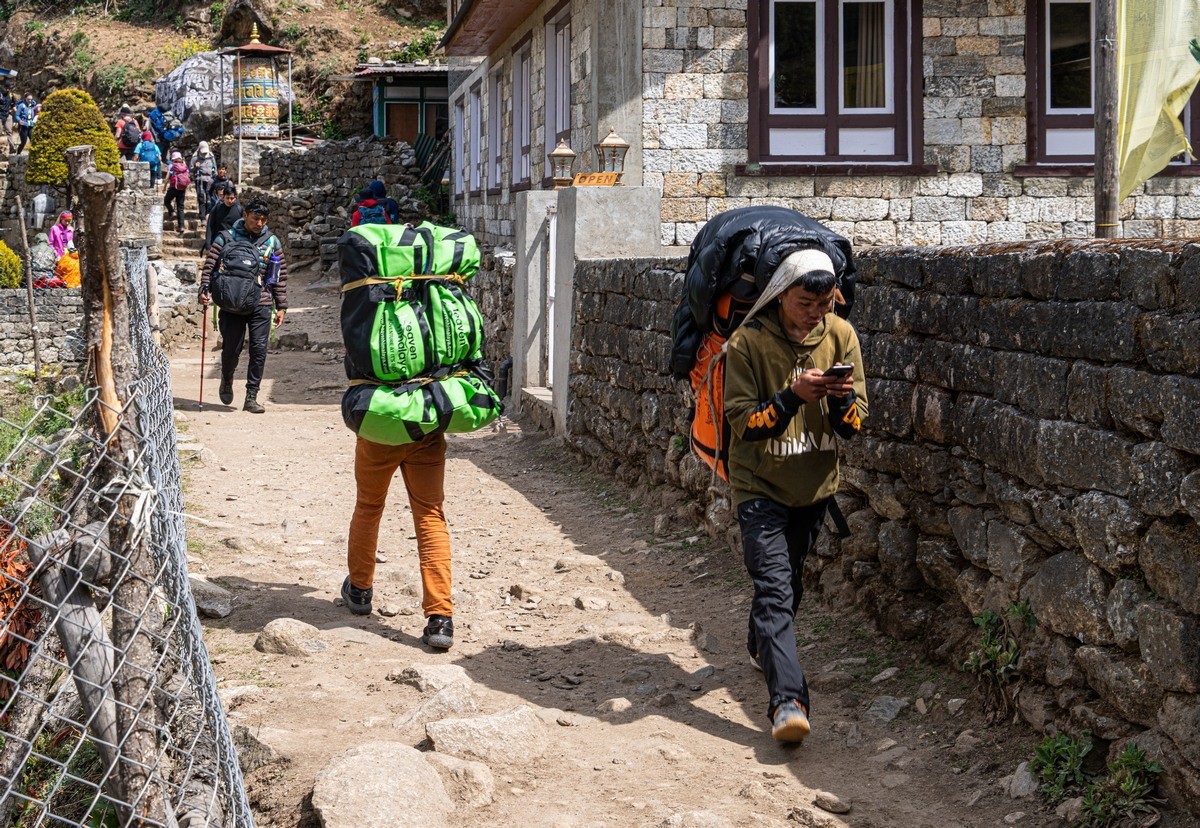 While this little girl was only too happy to stop and pose for our cameras: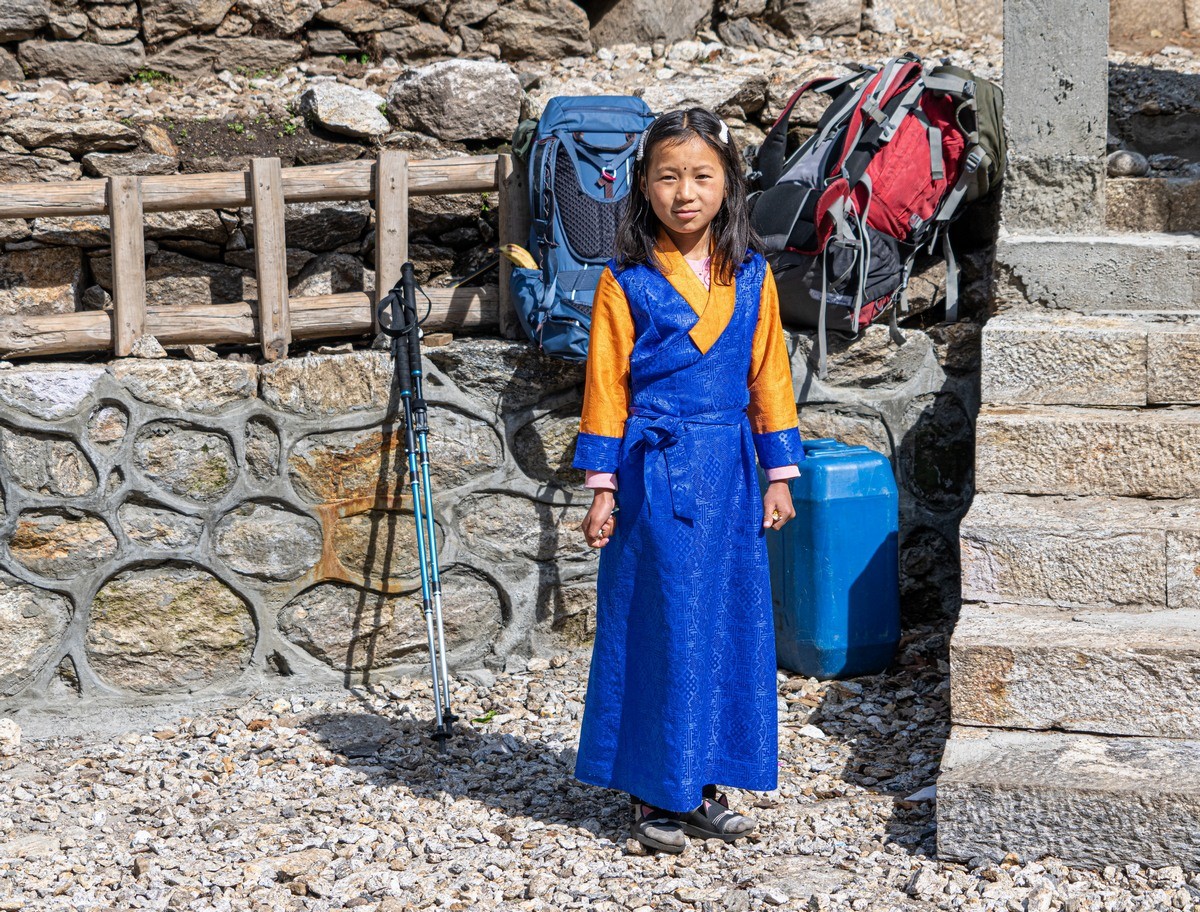 Another gate – and a check of the passes we obtained yesterday: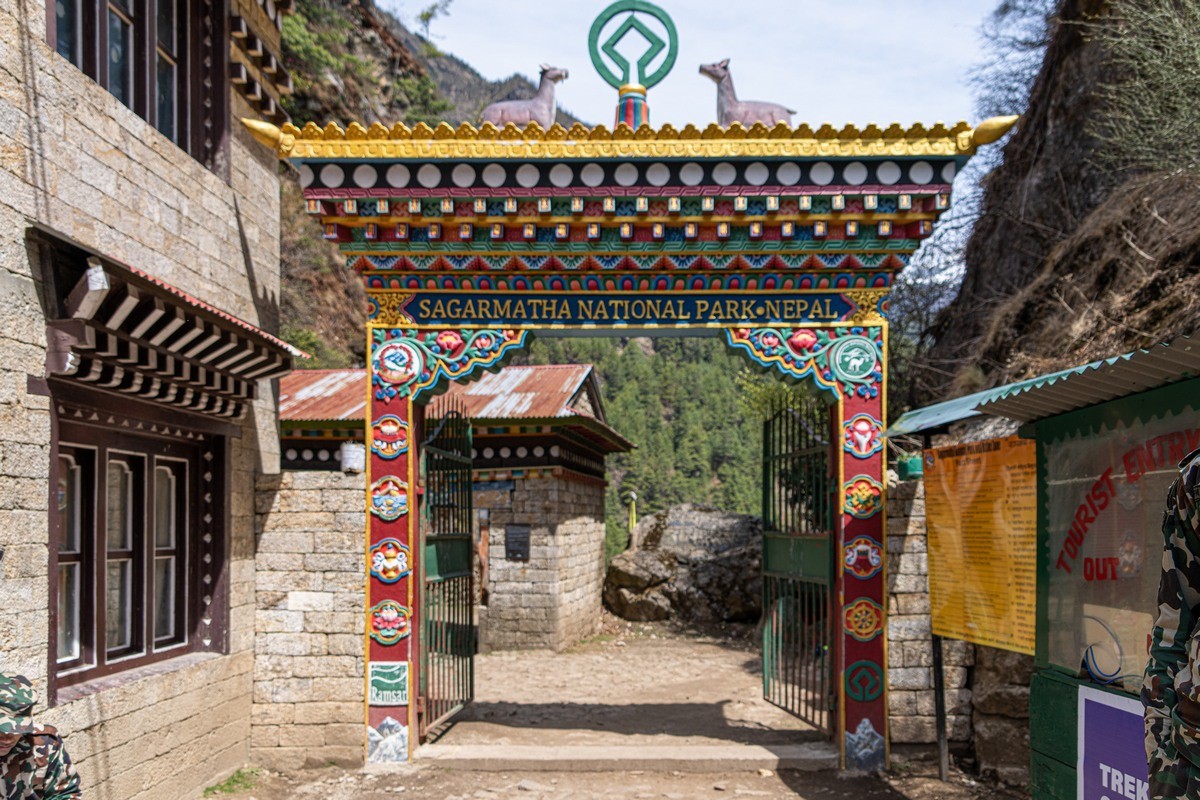 A pair of footbridges – one being Hillary Bridge, named after Sir Edmund Percival Hillary – one of the pair of climbers that first reached the top of Everest (in 1953) ->
Donkeys, horses, dzos and the like always have priority of way – no matter what's being carried upon their backs! ->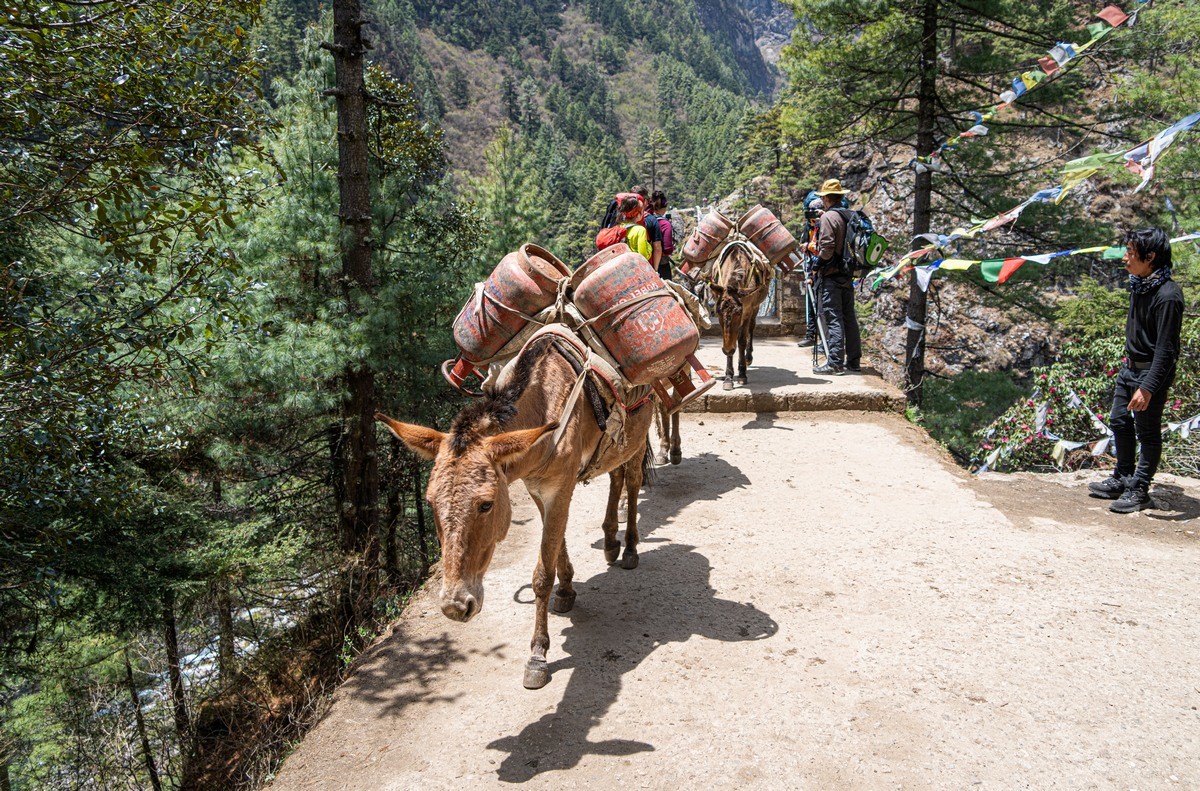 Another footbridge:
The bridge sways about somewhat, but that doesn't spoil the views all around beheld from it:
The Sherpas' turn:
The rest of the day until we got to our next hotel was really rather tiresome: long, tough, and dreary – regardless of the nice weather. I think the 400-meter altitude rise must have knocked the fun out of the rest of the day's walk climb…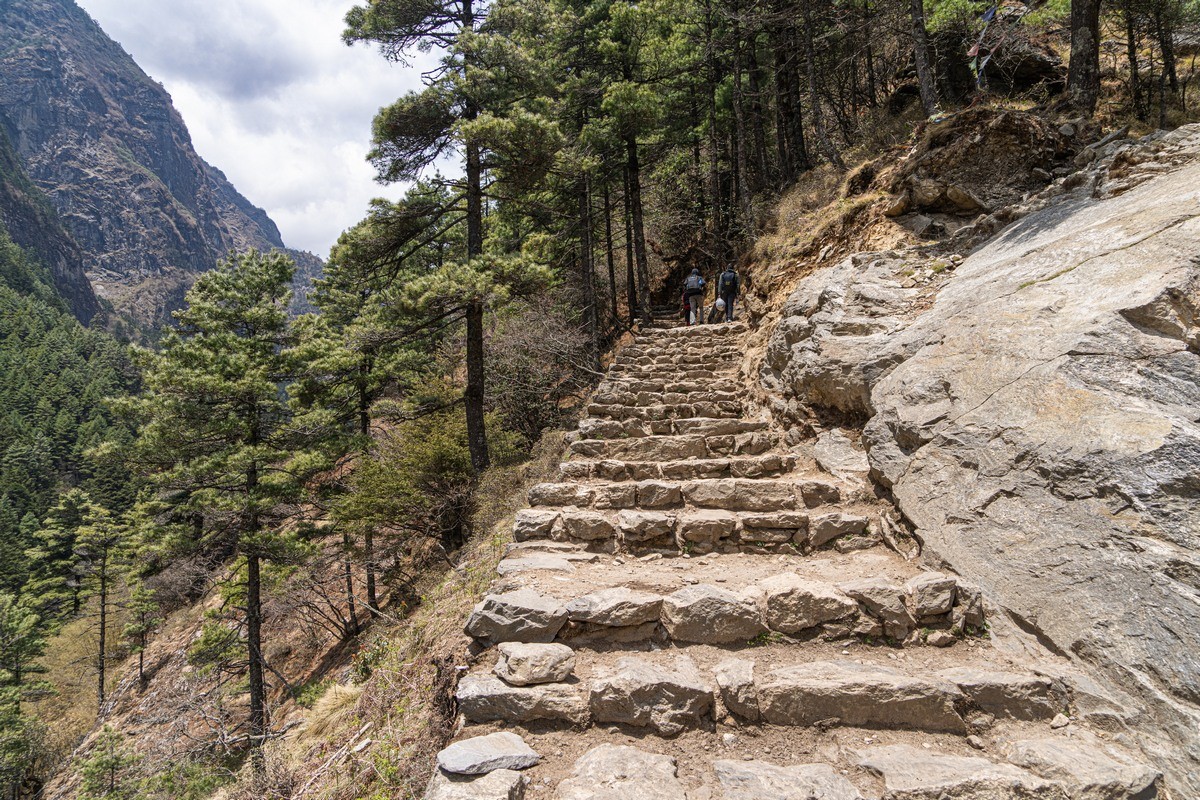 But eventually we made it, of course. Mega-phew. Here we were in the village of Namche Bazaar: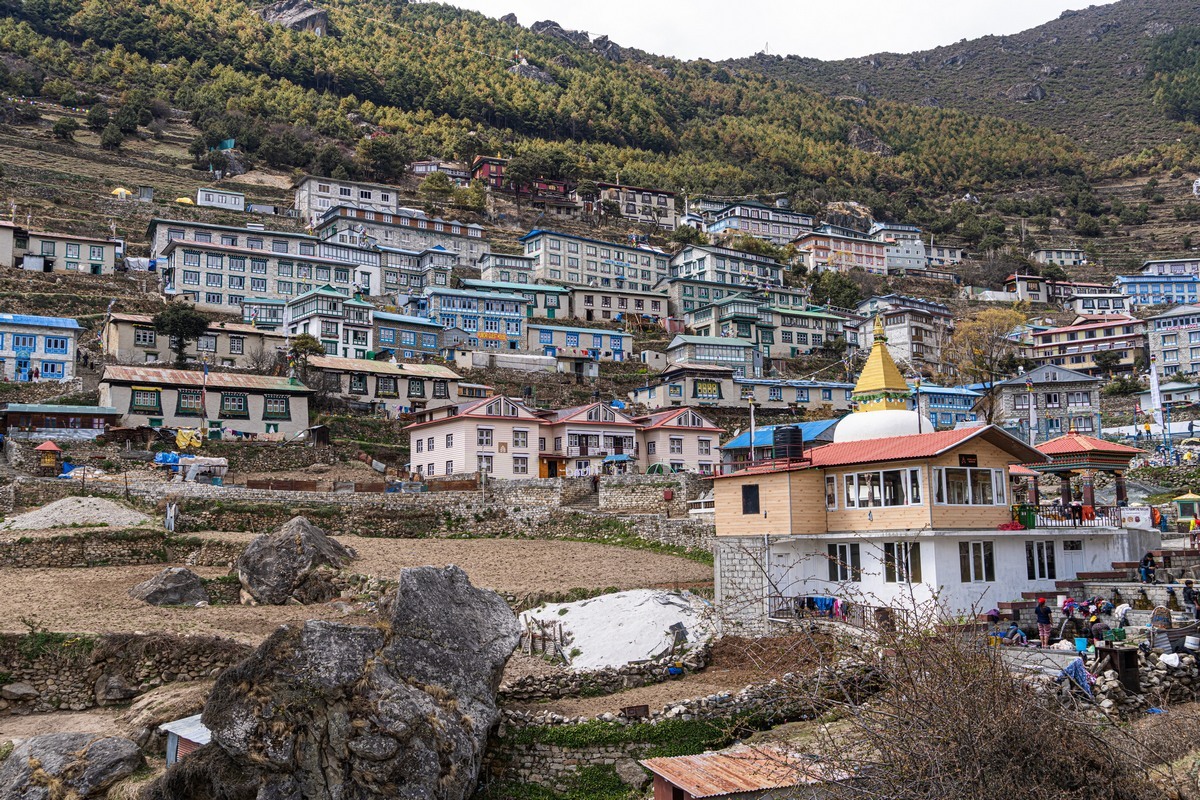 This is where folks heading to and coming back down from the Base Camp stop over. It's also where climbers heading for a peak stay for a while to acclimatize before going any further.
And that's all for today folks. To be continued!…
The rest of the pics from our trek up to the South Base Camp of Mount Everest are here.