The long and winding… trek – to Everest's Base Camp; day 3: acclimatizing in Namche Bazaar.
The (Nepalese) South Base Camp is getting nearer and nearer! So far – so good:
On day 3 we stayed in Namche Bazaar, which turned out to be a village almost exclusively dedicated to tourism…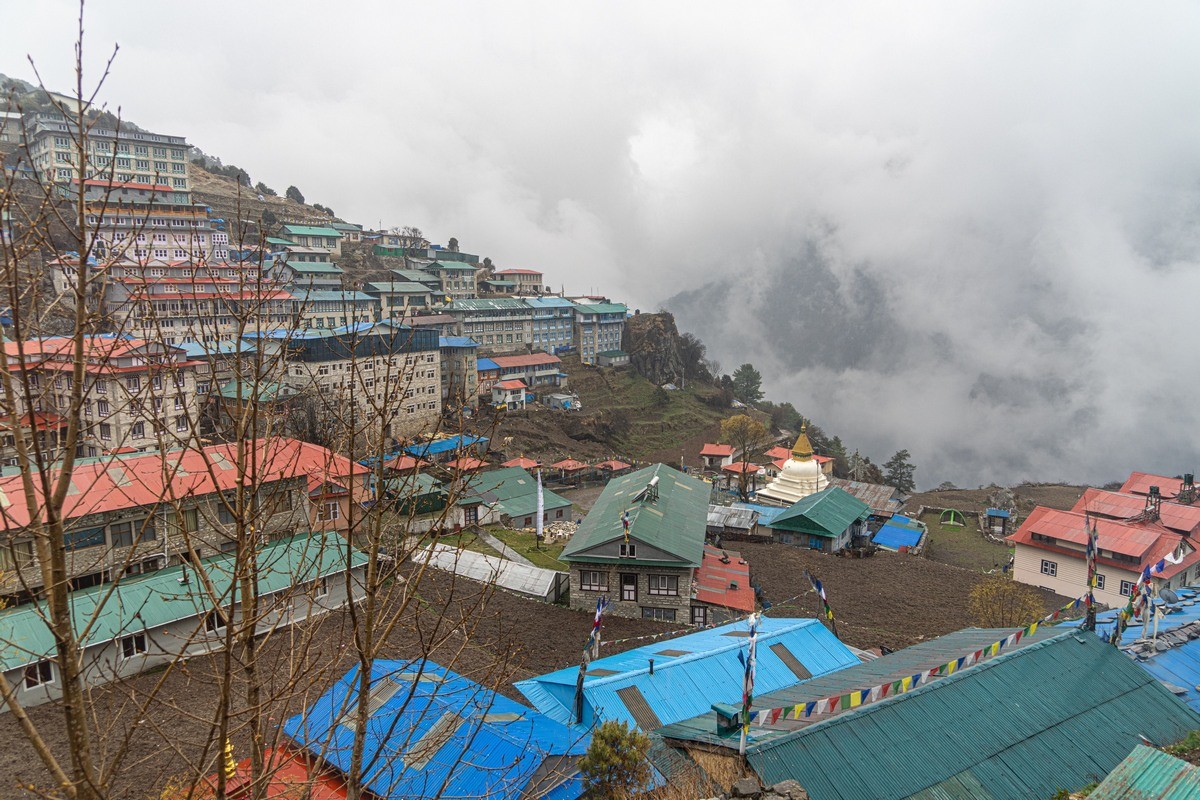 Hotels and guesthouses have been built all over the mountainside ->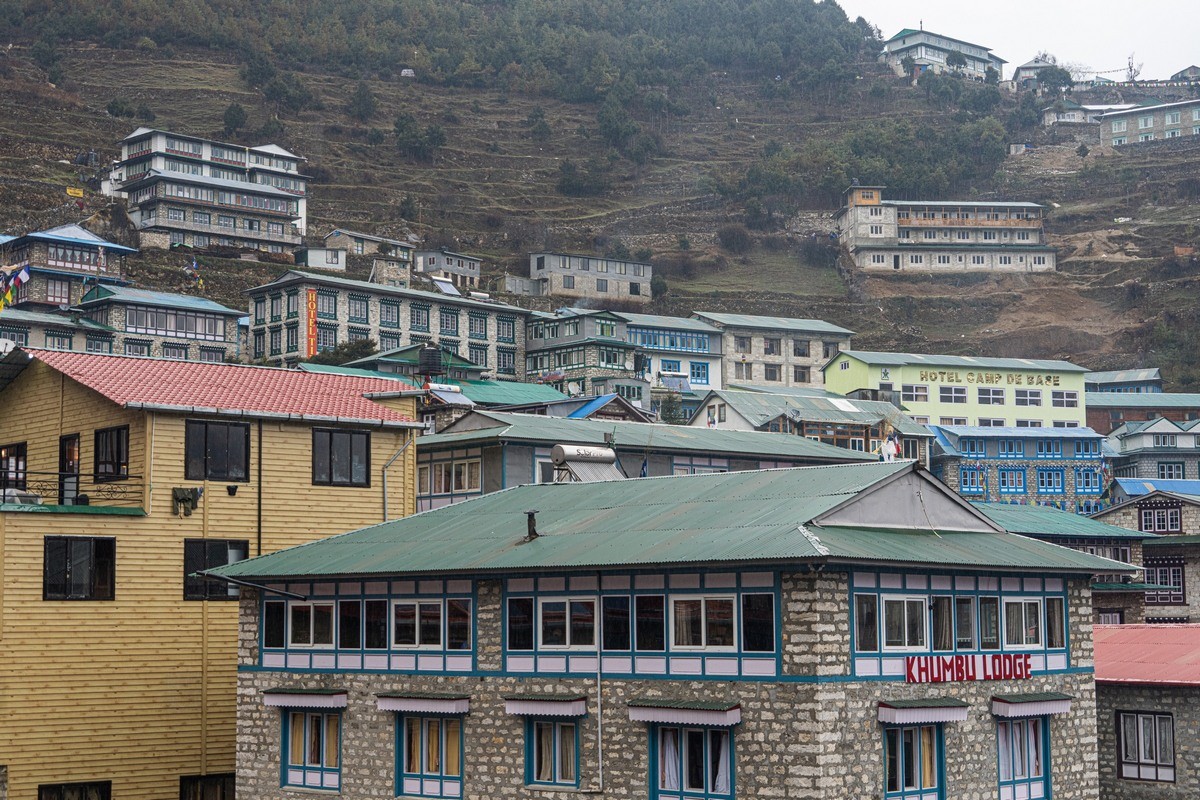 In the village – plenty of narrow side-streets: cozy ->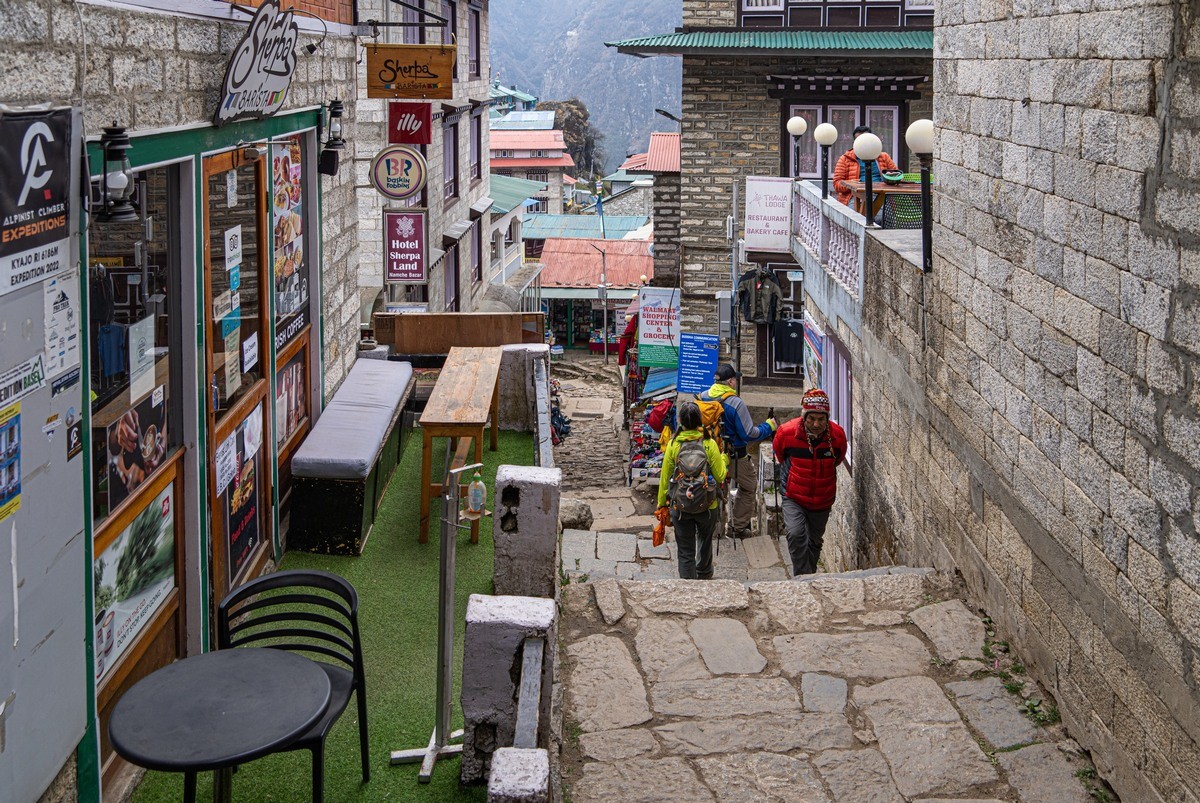 Along said narrow streets – both tourists and Sherpas toing and froing:
Ooh – the village even features a Hilton! ->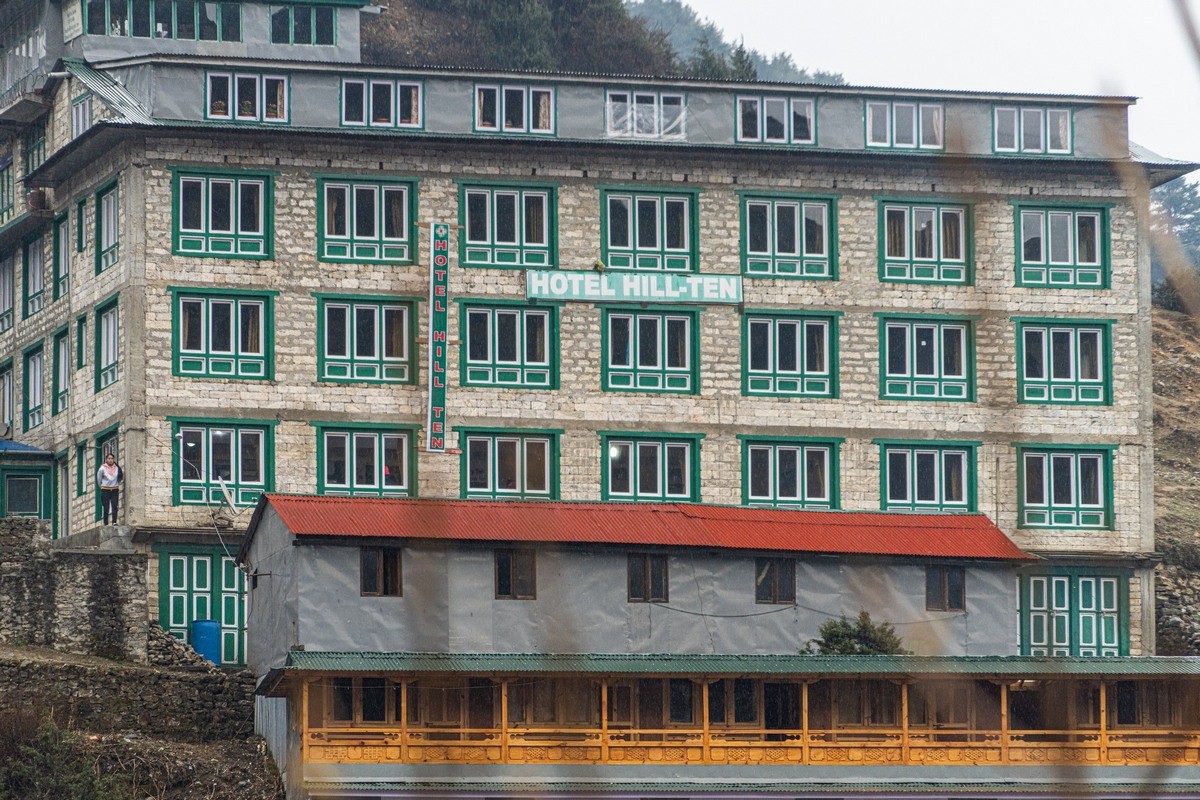 The Khumbu Resort – named after the glacier: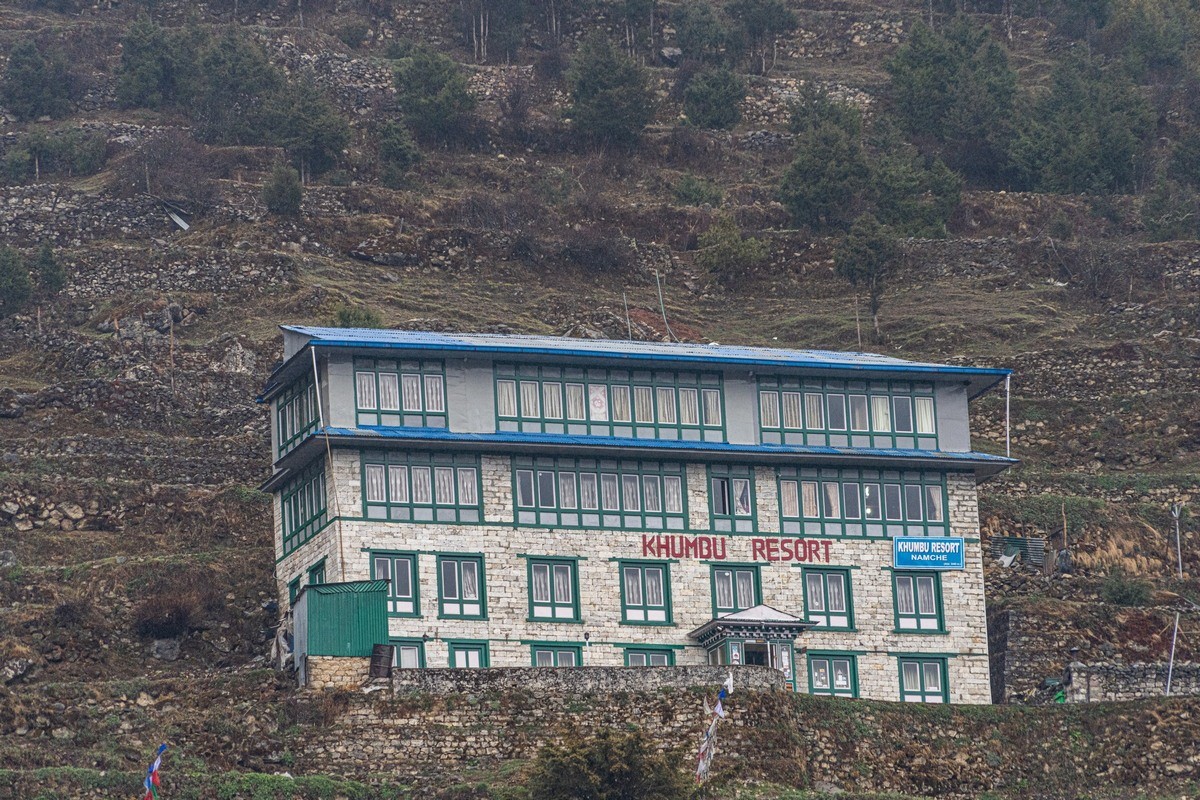 Namche Bazaar is a bit of a "base" itself: there are all the places to stay, it's a popular acclimatization stop-over, plus several paths (or "treks" as they're called here) start out from the village in all directions:
And, like I've already said, the village is exclusively tourist-oriented – trekker/climber-tourist-oriented:
You'll have gathered already that our day in Namche was dedicated to acclimatization. Advised activity during an acclimatization day is climbing a little higher in altitude, hanging out up there for most of the day, then descending back down to spend the night before setting off to even higher altitudes the next day. So, up we climbed. Alas, the weather – overcast:
The trek (path) dipped in quality above Namche: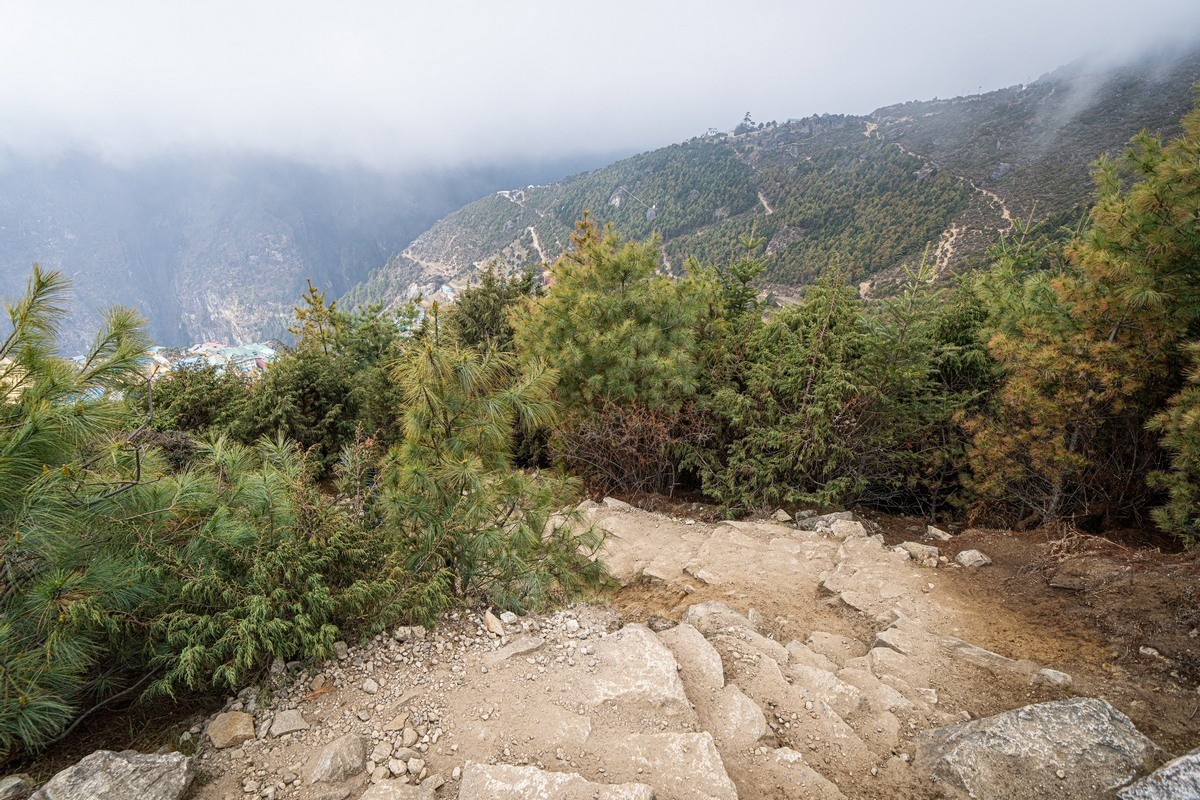 Our first stop for a breather (not that there was all that much oxygen around for breathing – and we could actually feel its lack) was at the Everest View Hotel – 3880 meters above sea-level! ->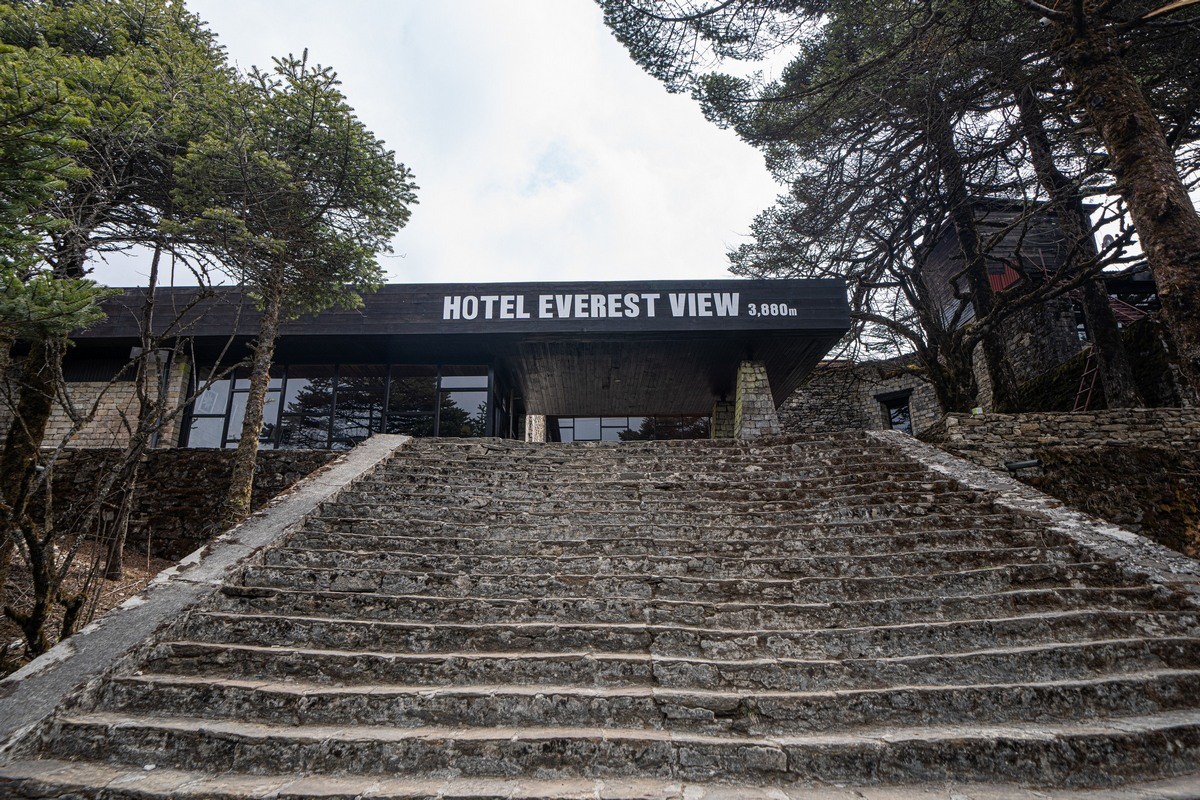 There's an interesting tale to be told about the hotel…
Apparently it was built by the Japanese for rich Japanese tourists to stay at, choppering in for short stays to check out Everest in the distance; however, since Namche developed into the tourist magnet it is today, the hotel was left somewhat high and dry. All the same, it is still going today, and features a nice café with – potentially – great views)…
And here we are waiting for such great views, which, alas, we didn't see much of…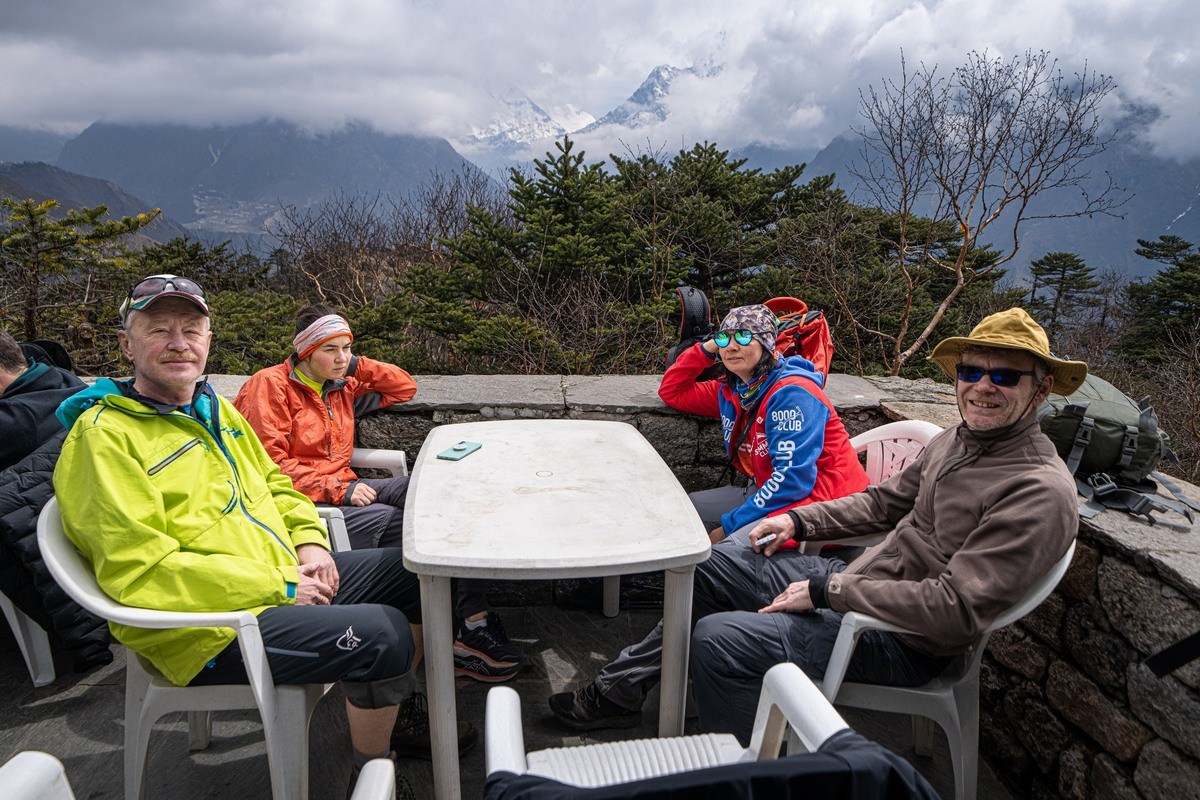 We did see glimpses…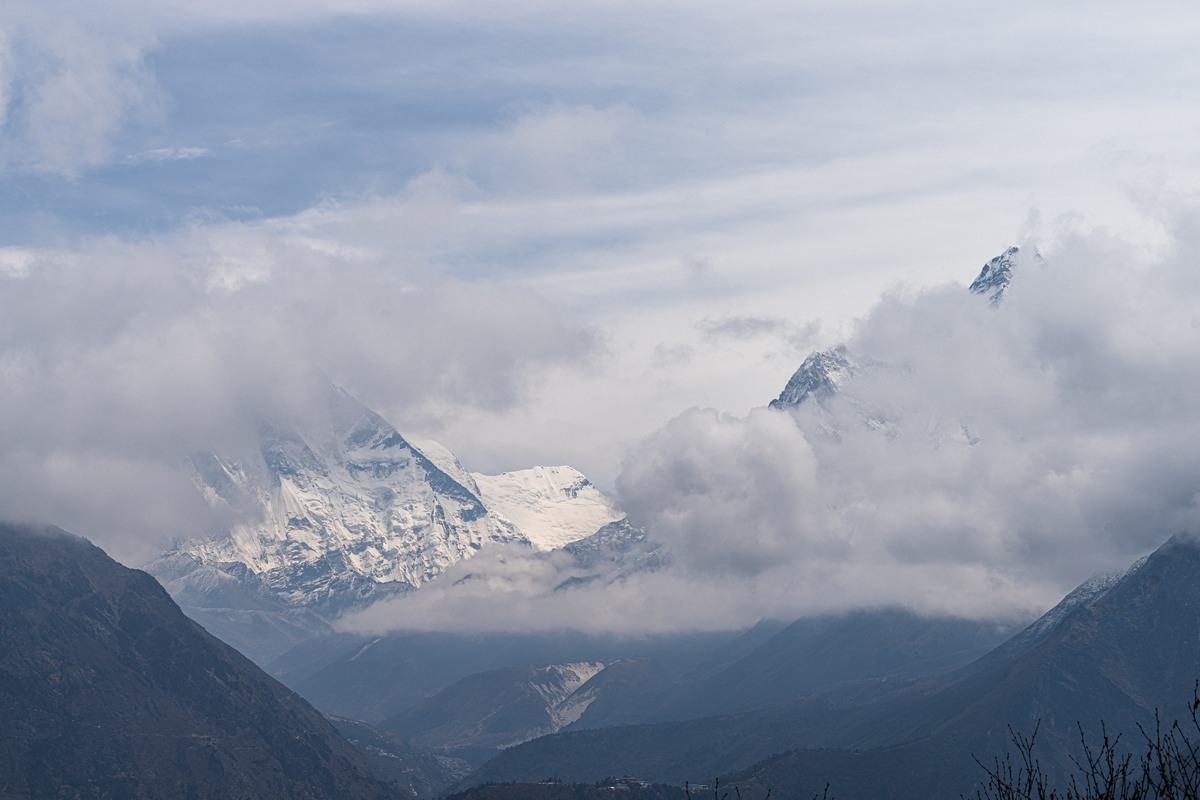 …But only glimpses (.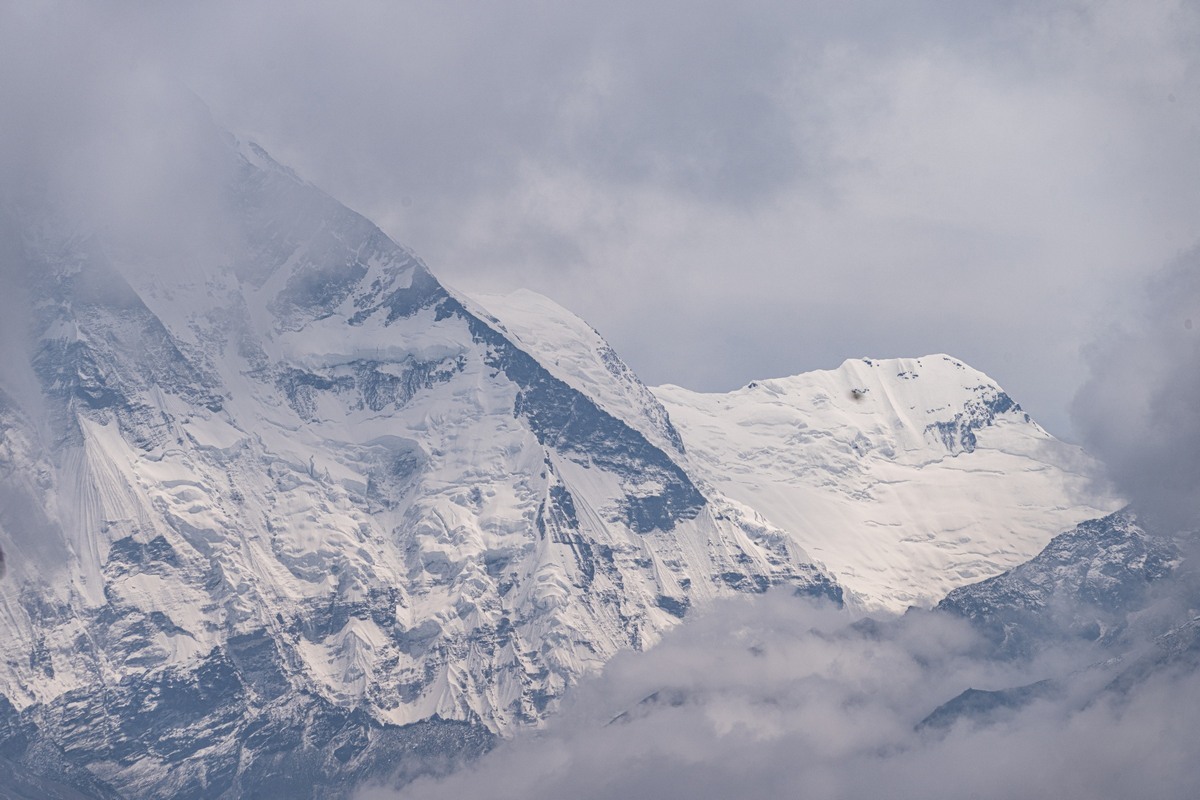 Here's a peak… but it ain't of Everest: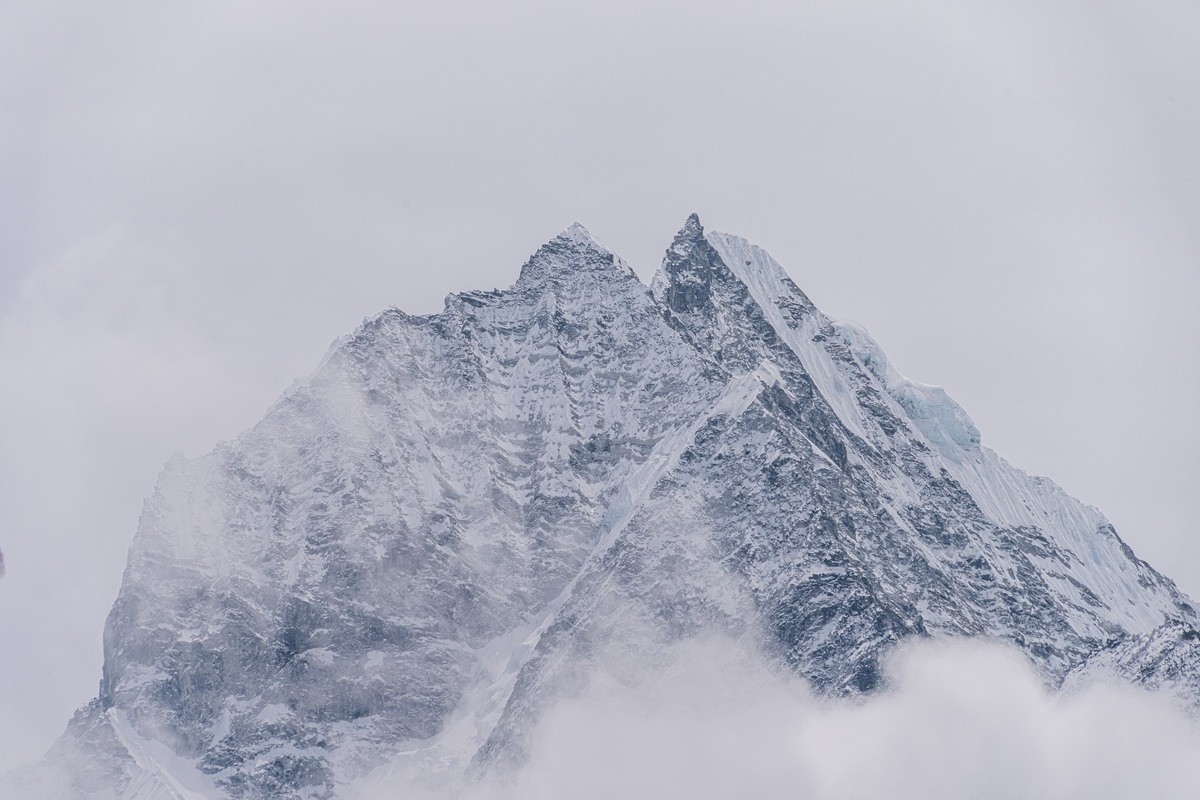 After not seeing Everest, we carried on on our stroll up above Namche – across to this here village ->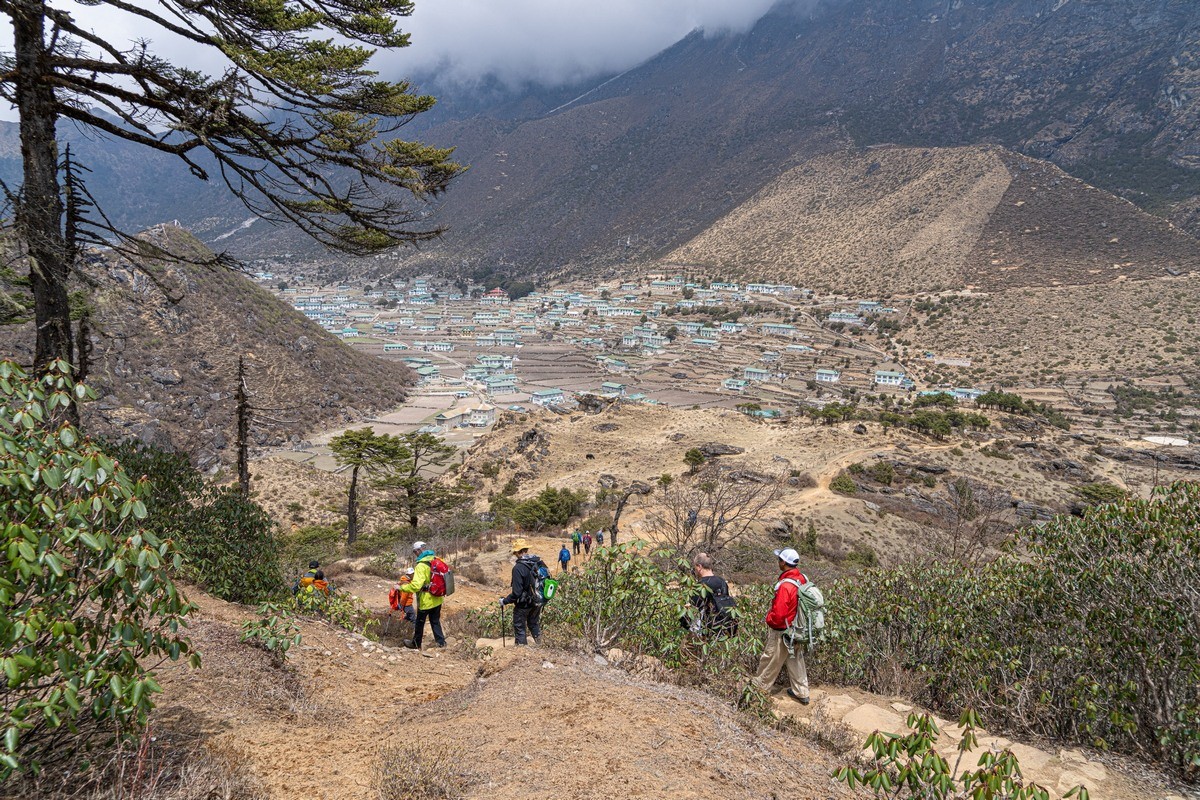 At one point we glanced back and there was the peak of Ama Dablam!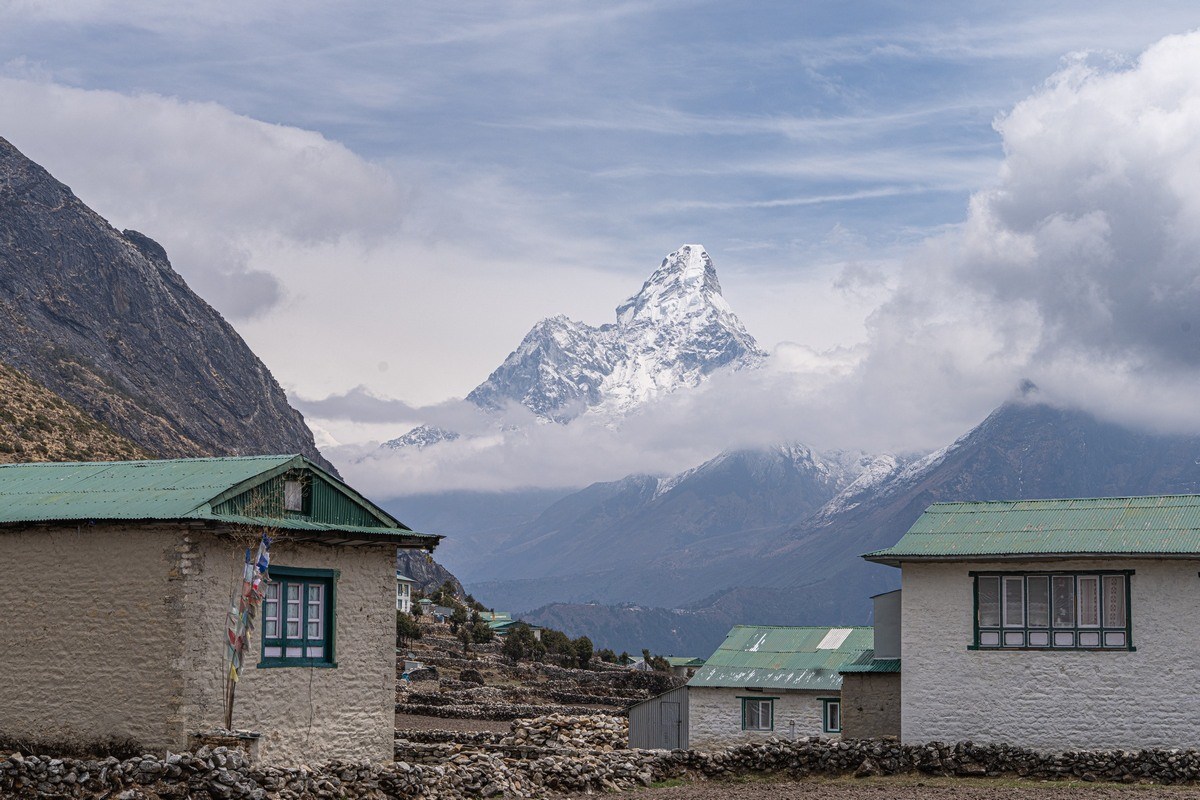 Wow – what a rugged, brutal look. And folks who've conquered it say the view from it is even more ruggedly brutal!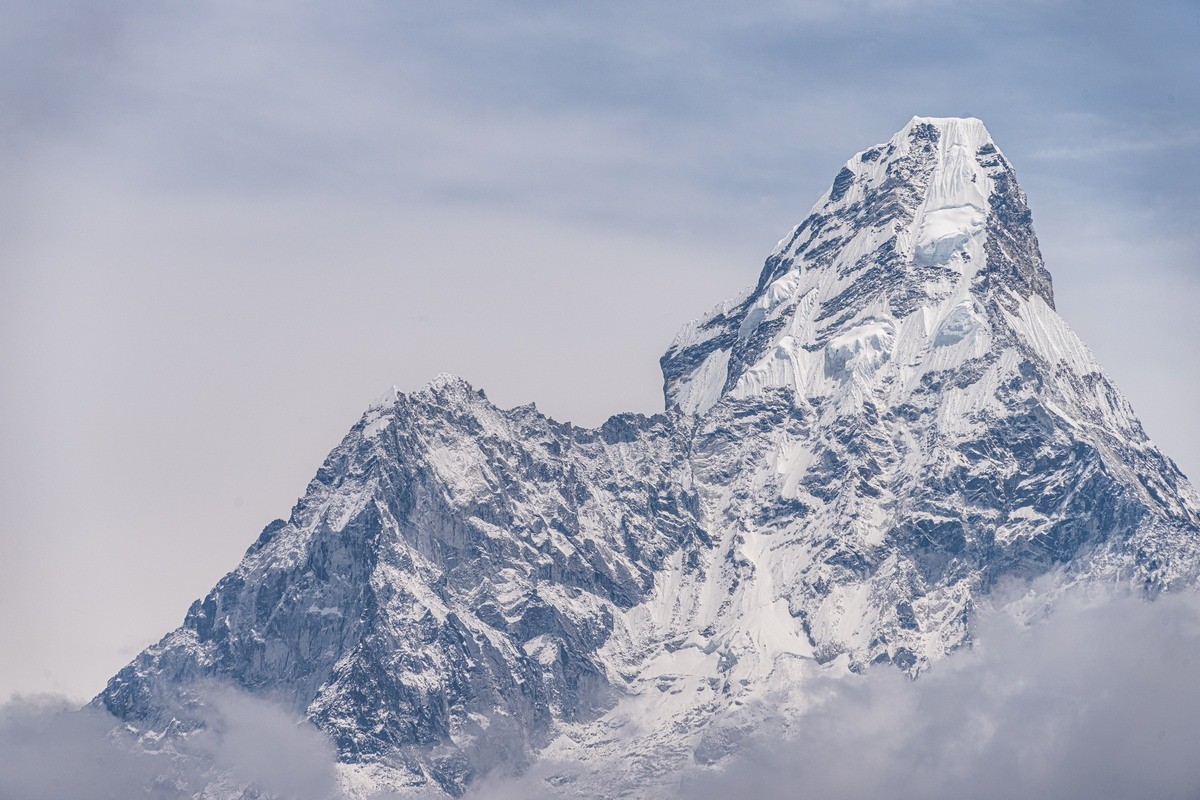 One of the main must-visits here is the Samten Choling monastery in the village of Khumjung: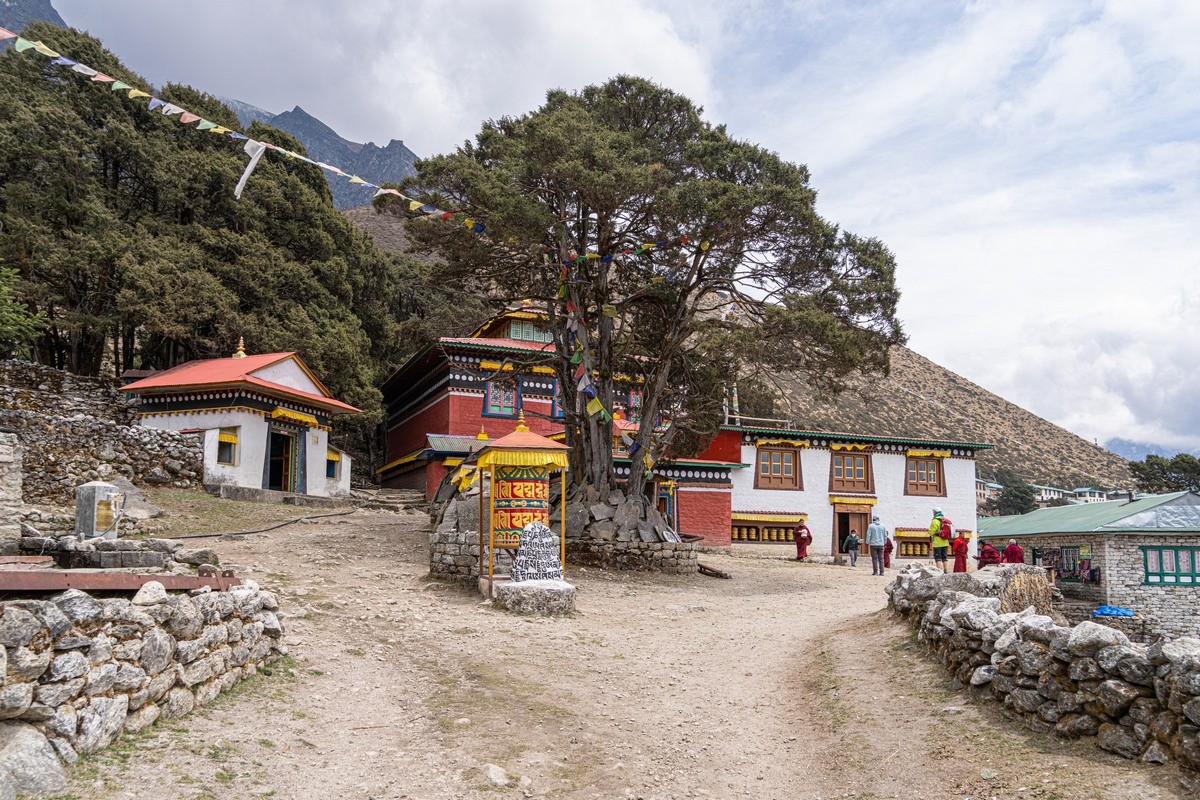 Modest is what I'd describe it as. But inside – as colorful as they come! ->
Both regular inhabitants and monks reckon this here is the genuine scalp of… the Yeti! Whether it's true or not I don't know. Does look kinda convincing! ->
After paying our respects, onward…
Suddenly…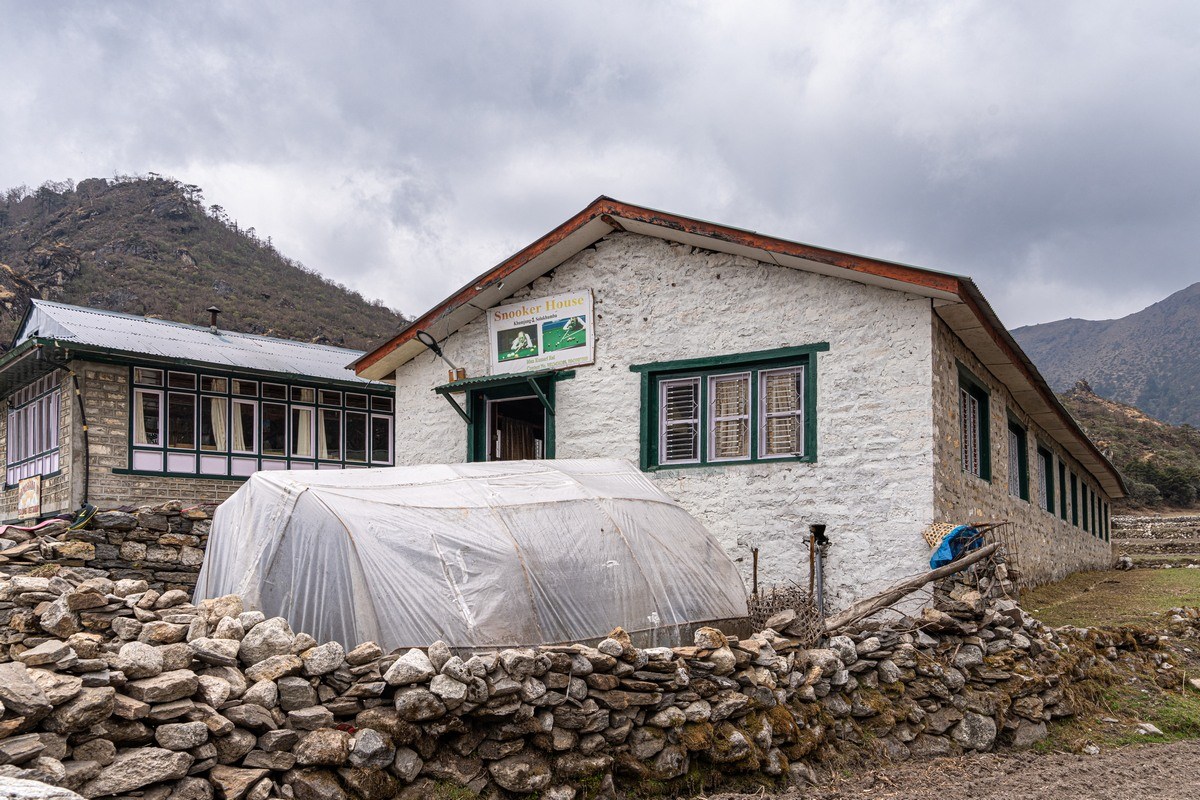 Again – snooker!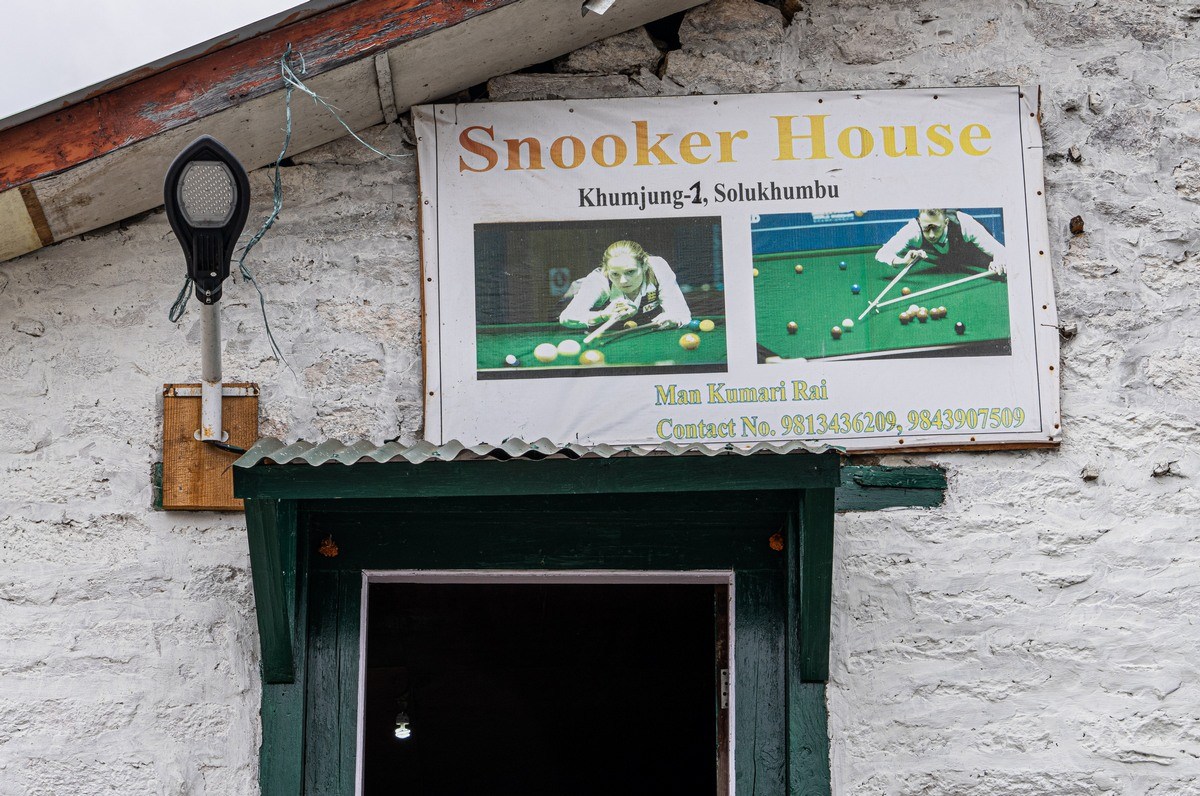 Yes – a full size snooker table sits in this building!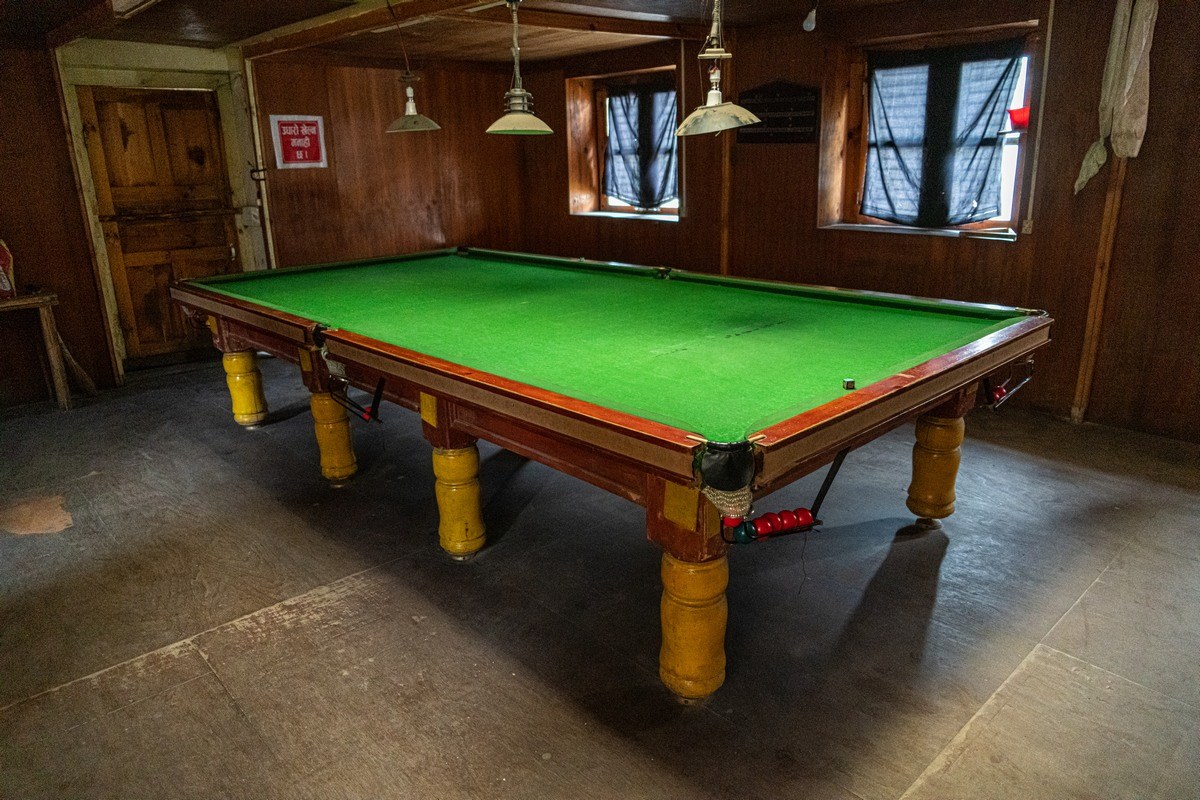 …In this here village ->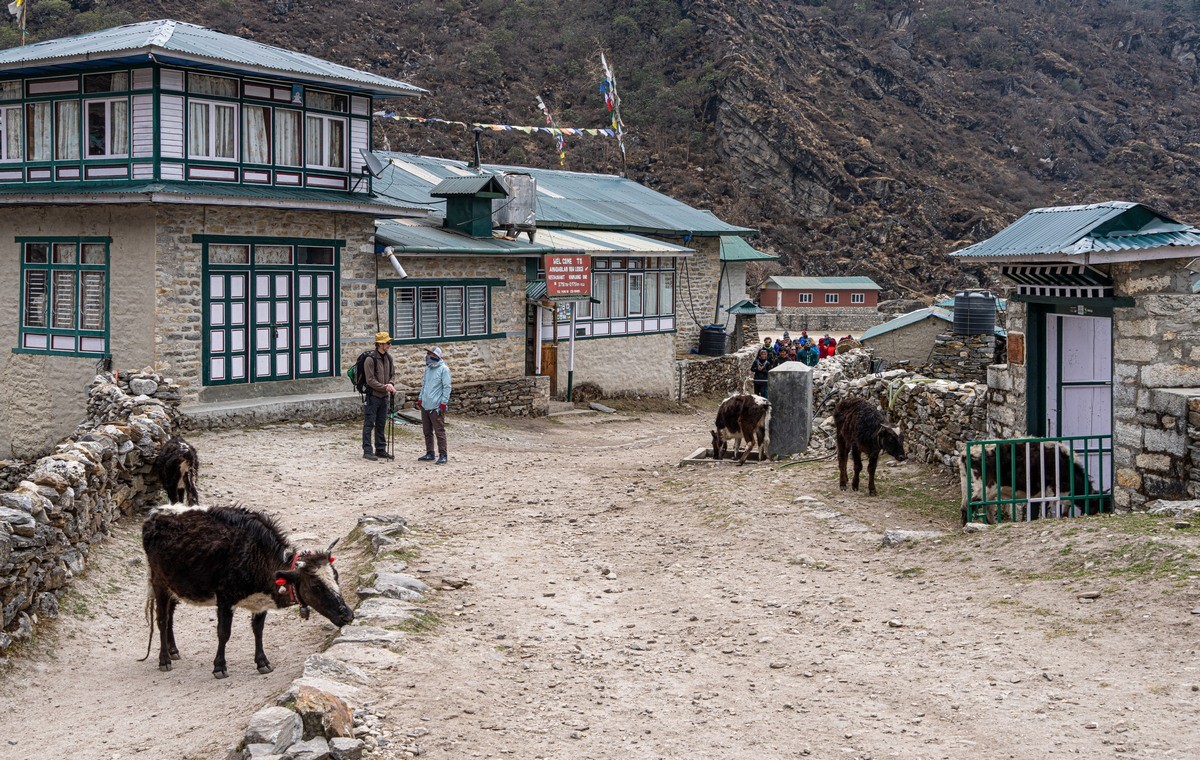 Onward!…
Time to head back down to Namche to finish off our acclimatization process:
To be continued!…
The rest of the photos from our trek up to the South Base Camp of Mount Everest are here.