Hi everyone!
In this post we continue to bring to light different tasty technological morsels from the lesser known nooks and crannies of our products (the first is here). Today we'll get into the nitty-gritty of a thing we call Safe Run.
But first let me say a bit more about this whole idea of thematic posts about features before we get too far into them. Some well-intentioned folks here at KL came up with so many ideas for posts that it soon became clear that they should be organized in the form of a series or, rather, a season – in the TV sense: they will run on for a long time. Indeed, a bit like a season of The Office or 30 Rock, there'll be many short, sharp, to-the-point installments, and no clutter.
And for those for whom this post may be their first, let me repeat that, as you'll have guessed already by the title, they're about the kinds of things you may never know existed, but which are in fact very useful and make life easier and better! And of course safer.
Actually choosing which features to write about first out of the multitude was pretty darn tricky – since there are that many of them. In the end I've gone for the "best of the best" useful features first. So, after System Watcher last time, here we are with another premium feature – Safe Run.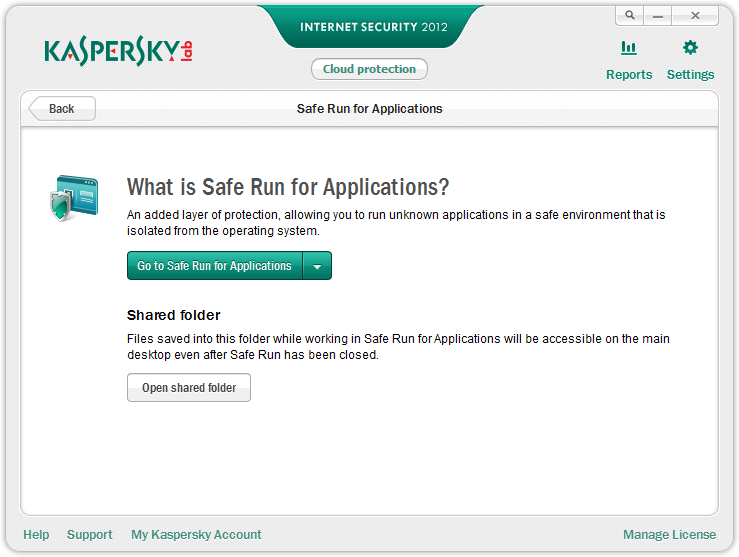 So, what's the nature of this beast? And does it come with rice or French fries?  Maybe couscous?