Russian Grand Prix in Sunny Sochi.
Sorry folks for the tardiness of this post; been up to my neck with work of late. Better late than never though…
I've said it before and I'll say it again – it's great watching F1 in the flesh at the racetrack. But it's best of all watching it from the garage, if you're lucky enough to have access thereto. It's in the garage where the team sits, where the pressure is through the roof, where the adrenaline is pumping the most, and where the emotions run amok. And the garage experience is even more thrilling if your team is in pole position – like we were the other weekend (the first time since 2008!). But enough talk – no time for that. They're on the starting grid!…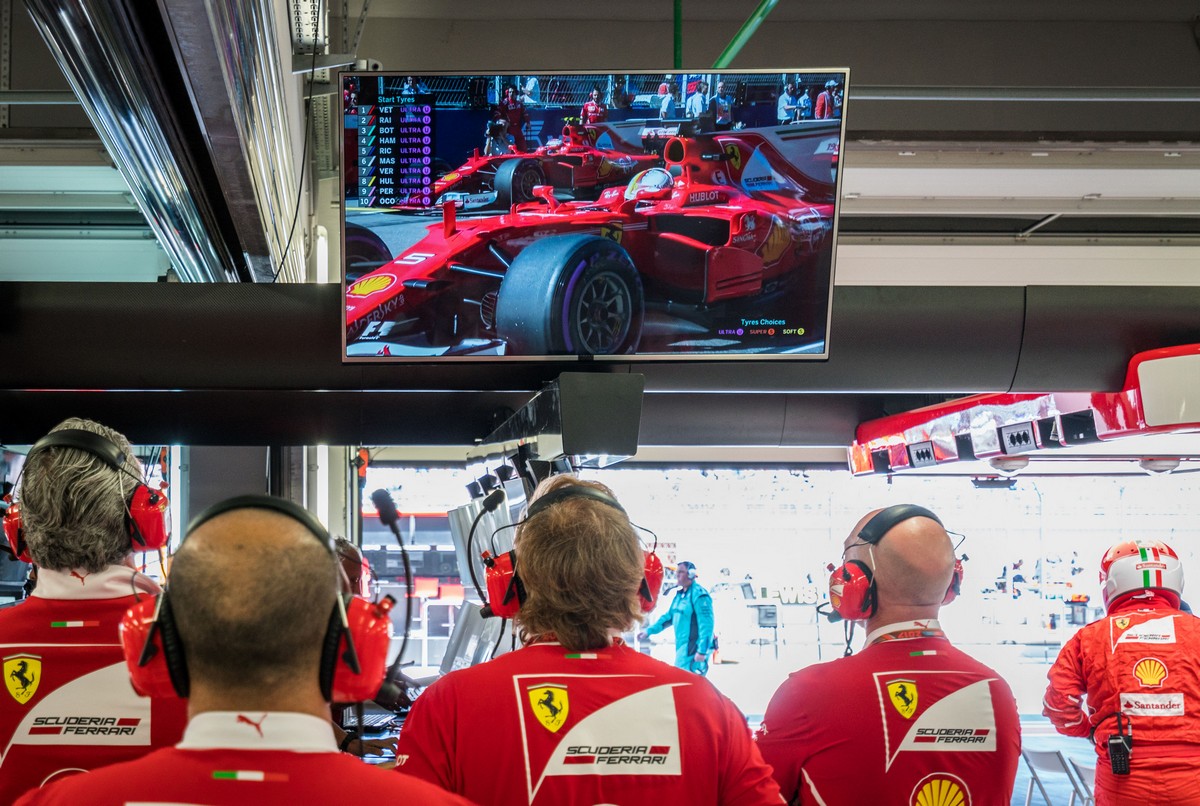 It doesn't matter that we can't see the cars themselves – we sure can hear them (the starting line's a mere 30-40 meters away!), and seeing them on the big TV screens is more than enough.
And they're off!…
Oh my grid. Valtteri Bottas jumped two positions ahead right from the off, and that was actually how things ended today. I'm afraid not a great deal else interesting happened today. No intrigue, nothing! Sometimes it goes like that, F1. In fact, it all resembled more a column of soldiers doing a march. Who would have thought F1 could be dull? :).
A storm cloud looked like it could have put a literal dampener on things, but it decided to stay put up in the mountains and not descend to the sea.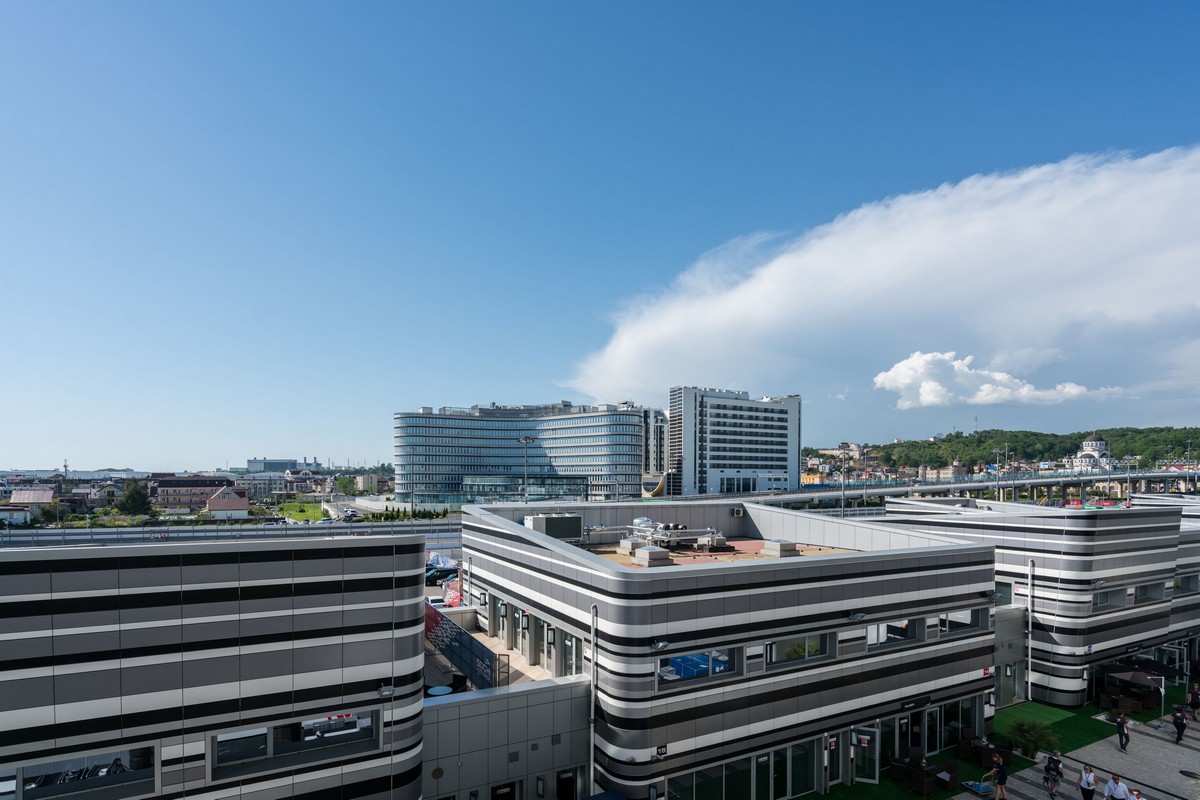 Actually, there was one bit of excitement: toward the end when they'd changed tires from ultra-soft to super-soft. Vettel started to catch Bottas up. A four-second gap, then three, and on the very last lap – 1.9 seconds. Less and less and less… with just 0.9 seconds between them at the finish. Not bad at all…
Meanwhile in the constructor standings, Ferrari lost a point, putting us still further behind Mercedes – by eight points.
Everything else, however, was super. The weather was perfect. To one side of the track – warm sea; to the other – snow-capped mountains. The shots of the race from helicopters were super clear. These two photos were taken from our hotel not far from the track:
The stands and the paddock – real nice; and plenty of F1 fans…
It all started well, with our drivers in the first two positions: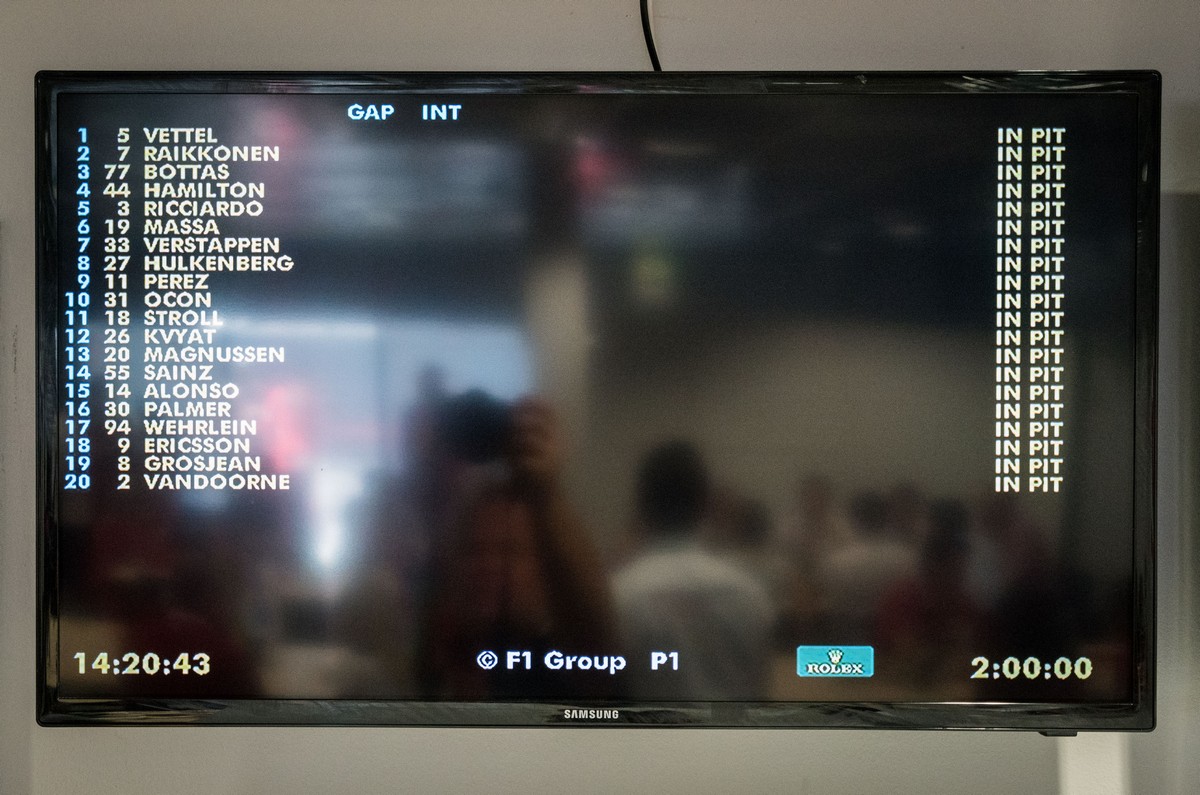 The pits – awaiting their masters:
Here's the red master:
McLaren now all orange. Force India – pink!
Here's a pit-stop in action. Crikey – it all happens so quickly. You blink and you miss it…
Some teams sometimes play to the gallery before a race by practicing pit-stops. For that you need a ticket for the 'pit walk'. Recommended.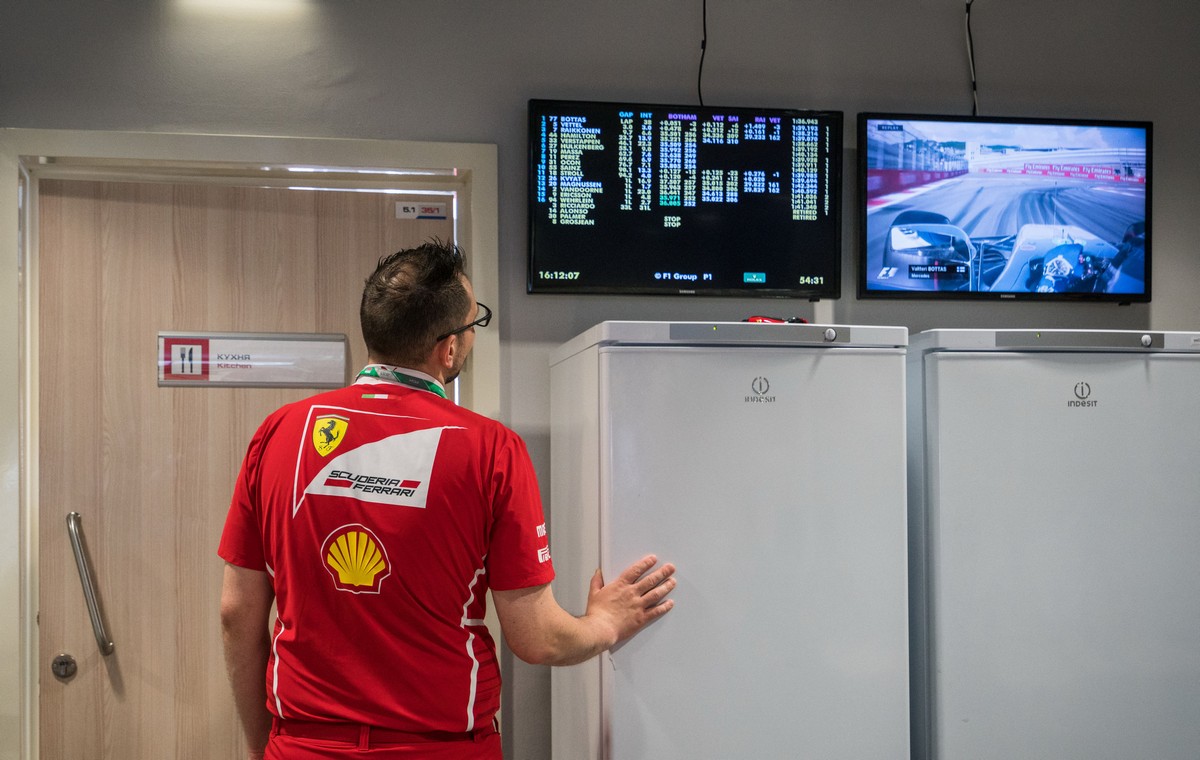 Two red suits on the podium; can't complain…
Who's that up there? Prime Minister Dmitry Medvedev and Deputy Prime Minister Vitaly Mutko:
What an atmosphere!
The cars taking a well-earned rest:
That's it for today folks. There'll be more F1 reports coming up this year – just a little later. If you want me to photograph something specific – let me know. And if you have any F1 questions – fire away. If I don't know the answers I'll find our experts who do.