You'll probably already know about a lot of the man-made wonders and beauties on this continent – the cradle of western civilization – for it does have them in spades. However, it also has plenty to see in the natural-historical-phenomena department too, some of which you may not be aware of. Until now!
Curiously, practically all European natural-historical marvels are situated on or by the coast or on islands. Deep into its territory there's practically no 'top'-worthy stuff. But that doesn't matter, for Europe has plenty of both coastline and islands :-). All righty. Off we go!…
Europe.
28. Volcanic Iceland.
One of the most volcanically active places on the planet. Volcanoes, geysers, hot springs, plus the glaciers and harsh northern climate you'd expect from a country with the word 'ice' in its title. I was there just this summer. It was out of this world. Even gives Kamchatka a run for its money. Only saw a small part of it though. Must get back and explore the rest…

Source
---

29. Cliffs of Moher, Ireland.
200-meter sheer cliffs that drop down into an icy Atlantic. A monumental sight. But you need to get the timing right depending on your particular taste: you need to put up with one of two ills: In summer there are throngs of tourists. In all other seasons there's practically constant piercing wind and rain. Details here.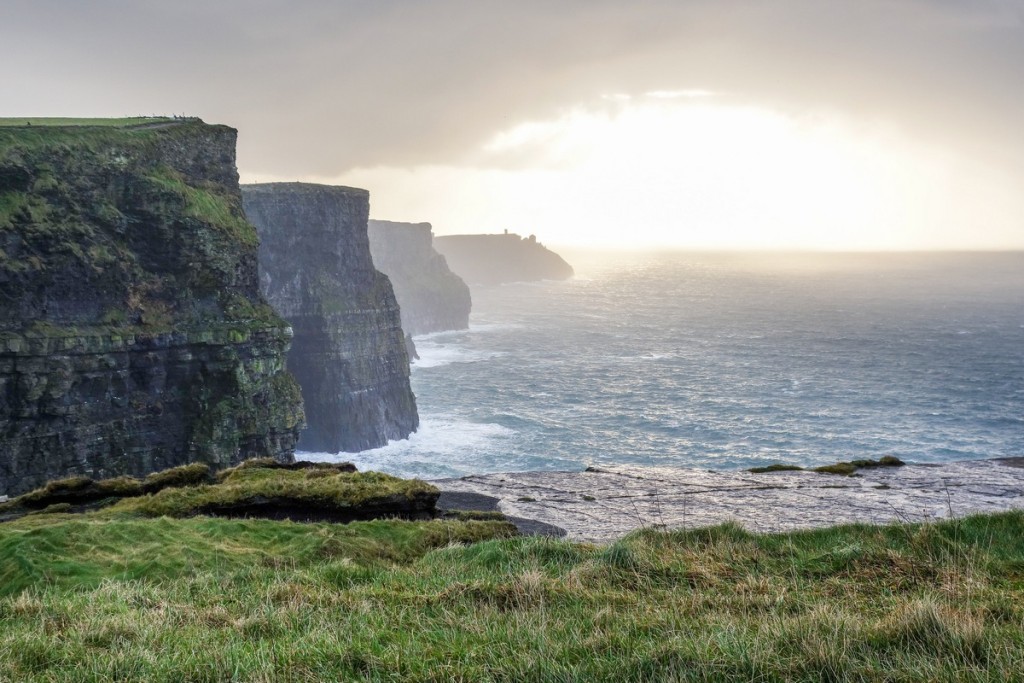 Source
---
30. Norwegian fjords.
Voluptuous valleys and ravishing ravines chiseled and sanded down by ancient glaciers. Labyrinths of bays plus cliffs plus waterfalls. Must-see. Details here.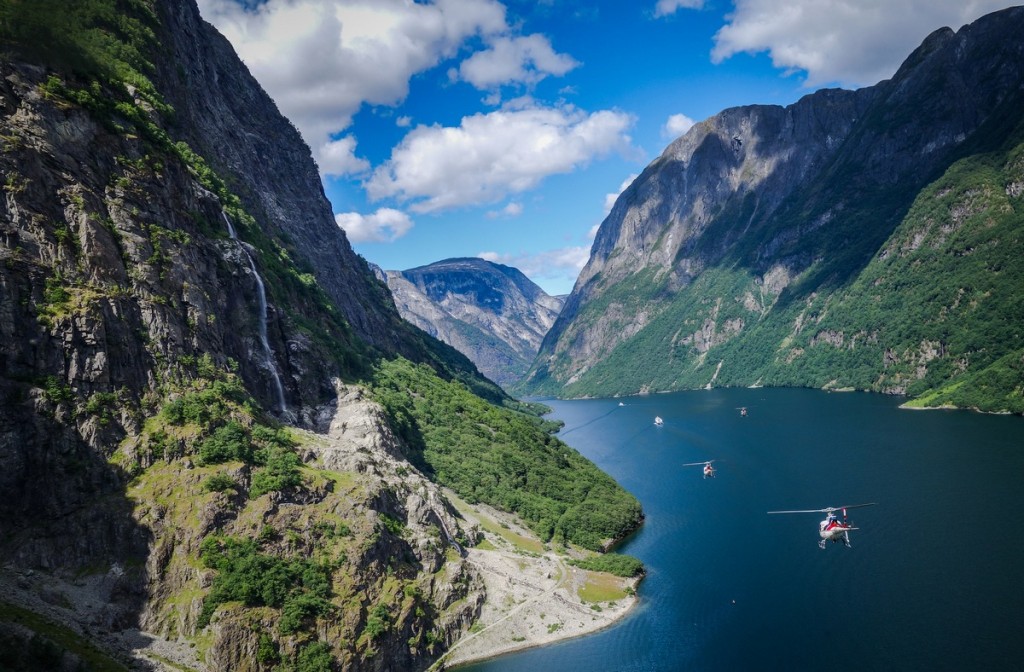 Source
---
31. Étretat Sea Cliffs, France.
More magnificent cliffs and lush landscapes on the coast of Normandy. They say the mind gets blown here. Have yet to check the place out for myself…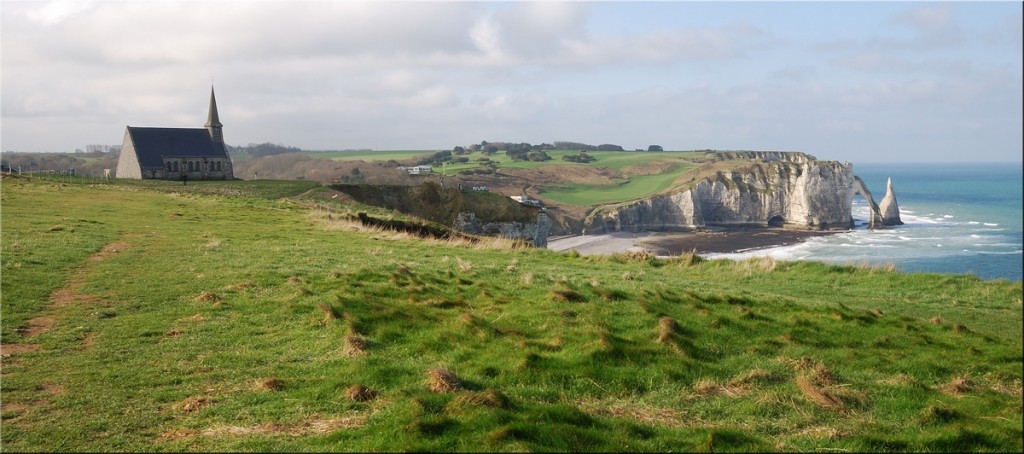 Source
---
32. The Gulf of Naples.
Paestum, Pompeii, Capri (best circled on a yacht), Vesuvius, Sorrento and the Amalfi Coast: A veritable stream of consciousness ancient amazingness. Naples itself isn't actually worth going into, but its gulf is the bomb!

Source
---
33. Sicily, Italy.
Archeology Island. Calatafimi-Segesta, Agrigento, Syracuse, Roman villas – all mandatory, as is getting up Etna.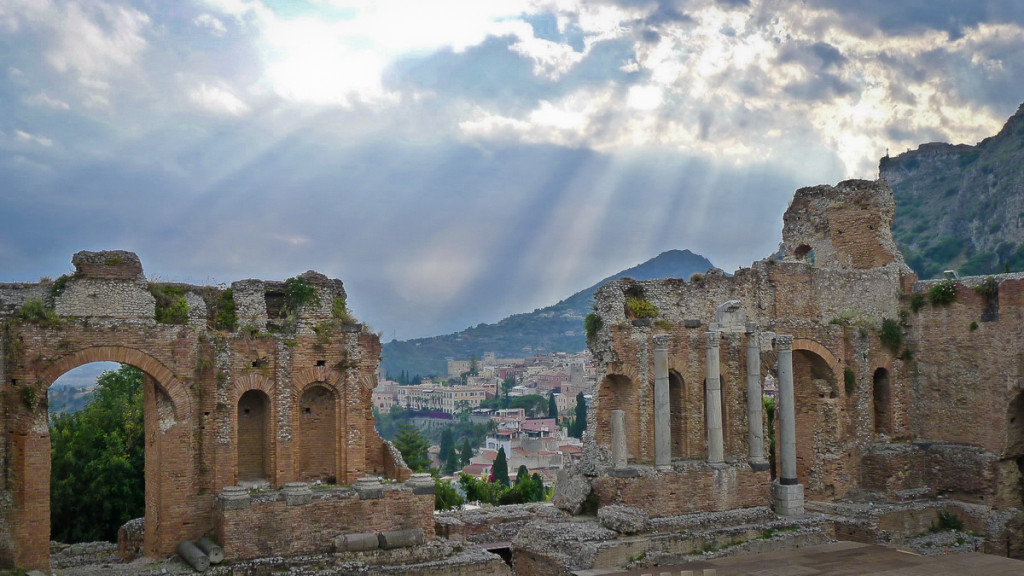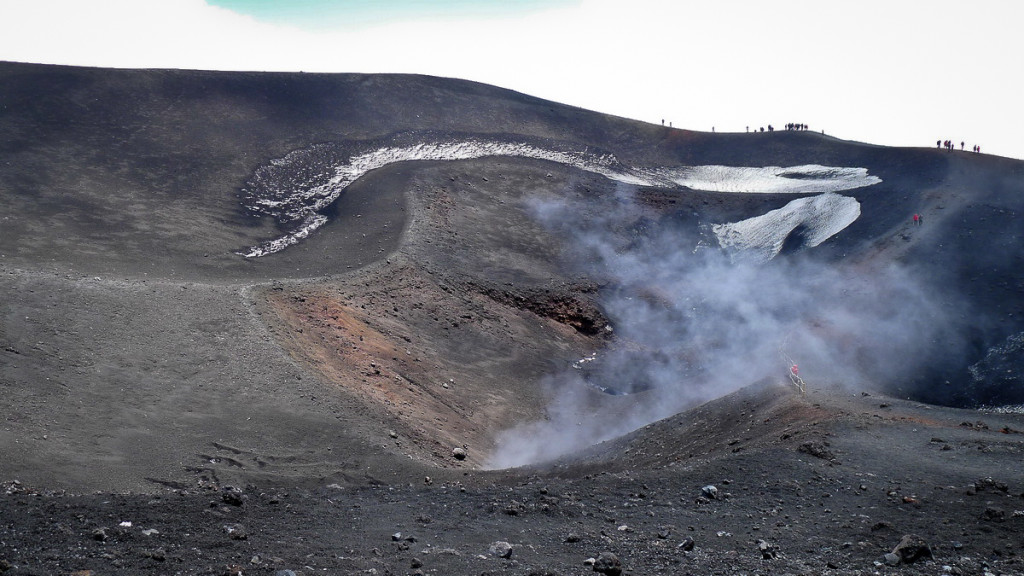 Source
---
34. Lake Heviz, Hungary.
The biggest hot lake in the world. Not just a lake but a whole thermal resort around it too. In the surrounding environs there's not a great deal needs checking out, but the Heviz complex itself is well worthy of making a special journey to this part of Hungary for. I was there in the fall of 2014 and loved it.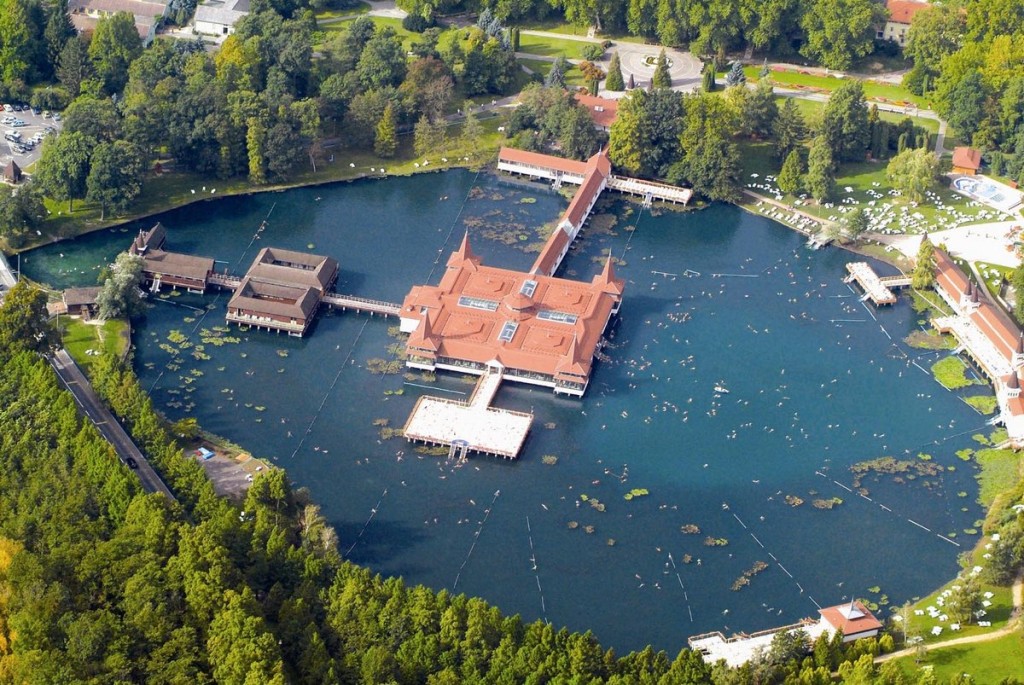 Source
---
35. Meteora, Greece.
A monastery on top of a cliff. A spellbinding sight. Haven't been yet. Will get there soon!…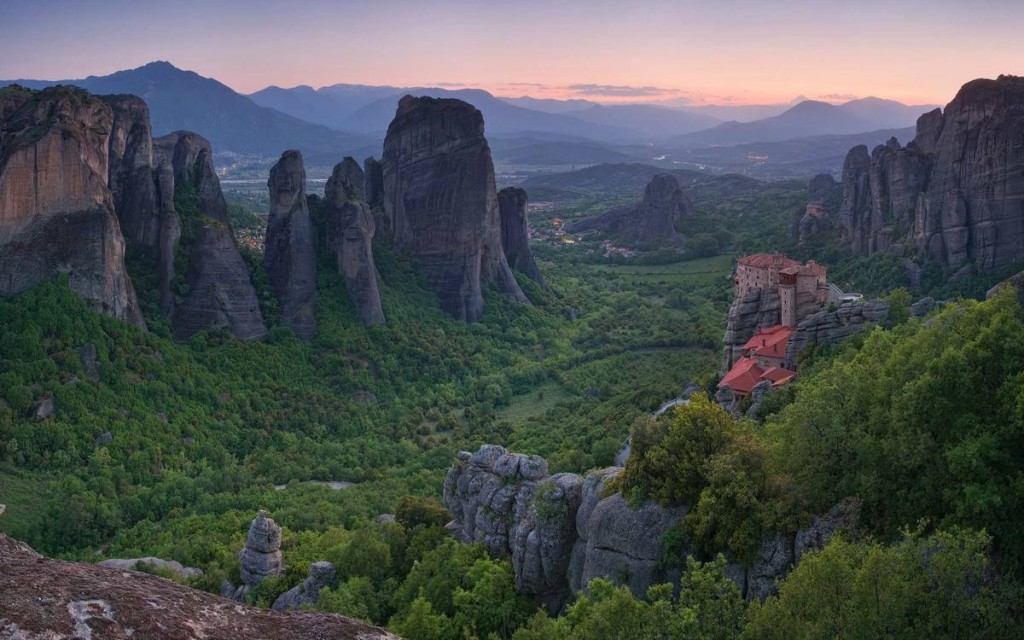 Source
---
36. Crete, Greece.
A small island that probably has more ancient awesomenesses per square meter than anywhere else on the planet. A truly magical island full of both natural beauty (including beaches) and historical-archeological sites – plus lots of Greek spirit. Knossos, Frangokastello, Samariá, Elafonisi, Spinalonga, Psychro Cave… there are more than 20 such places! And all need checking out, which is all rather easy – you just have to rent a car. There's a lot to be said for touristic simplicity :-).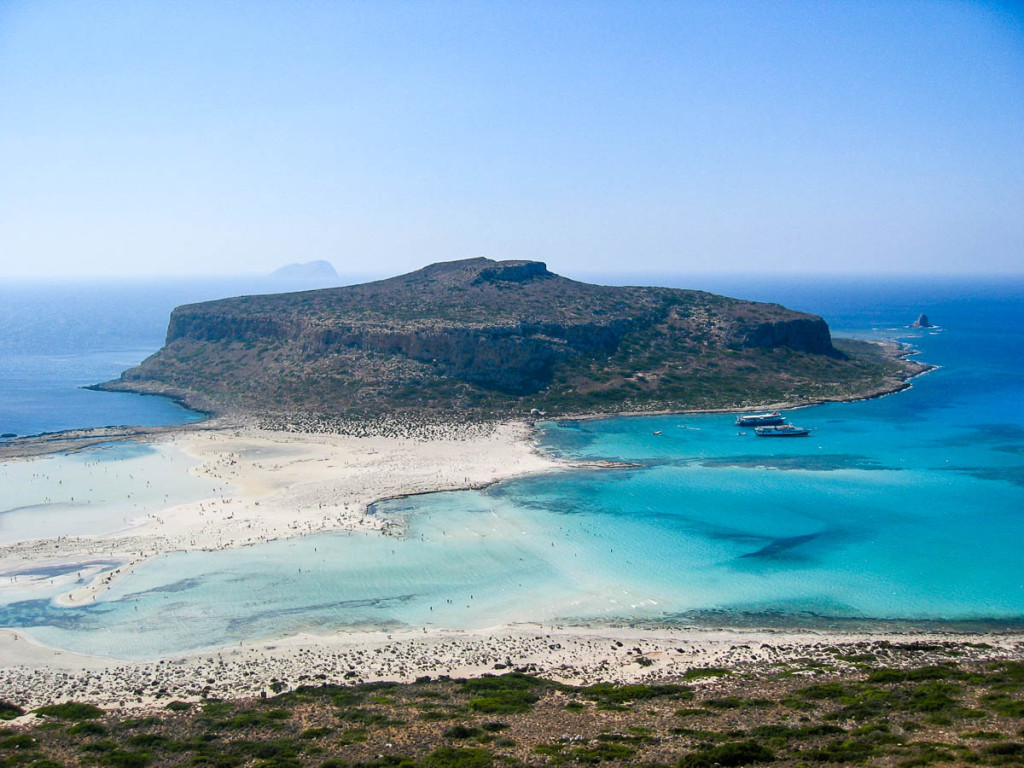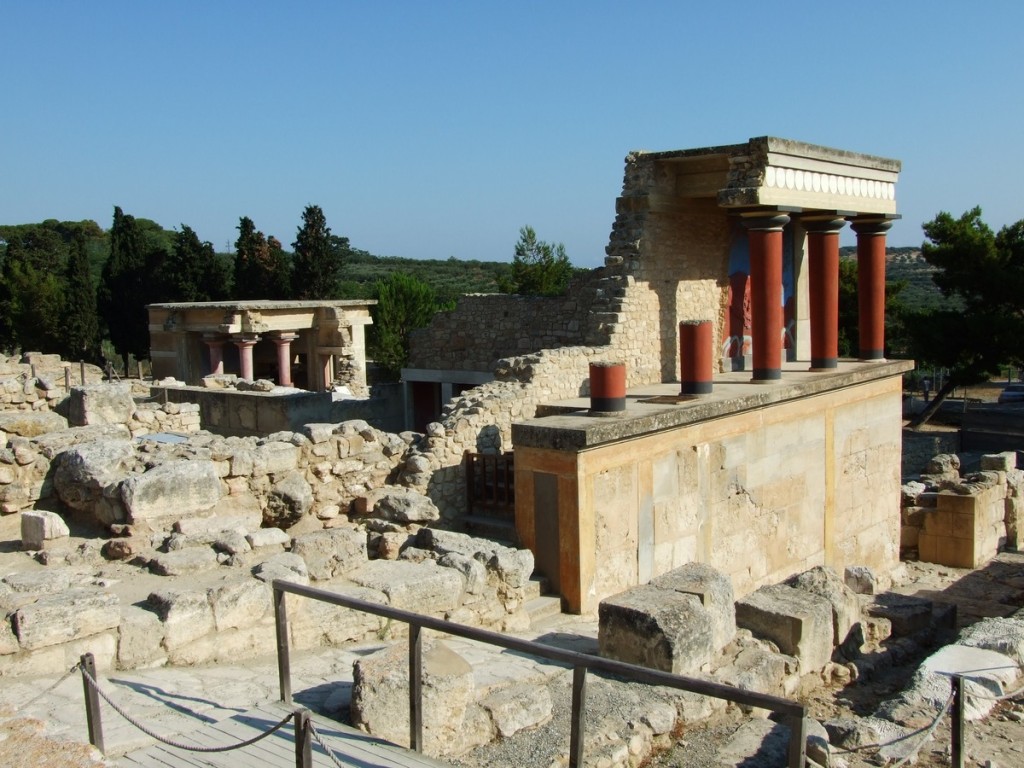 Source
---
37. Santorini, Greece.
A Mediterranean volcanic island – with ancient settlements installed on caldera sides! This place. This place! It's perfect for me! Volcanism + ancient archeology (+ nice weather). An Aegean dream island! Been three times. And it'll soon be four times – for sure :-). Details here.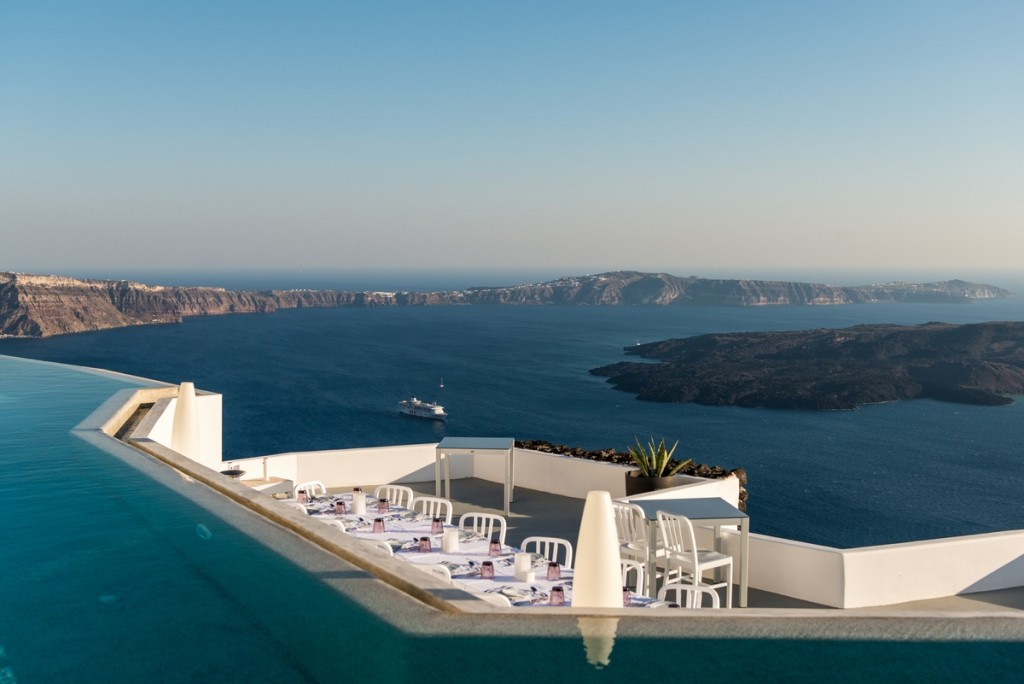 Source
---
38. Sardinia, Italy.
I've heard this place praised so many times it's getting embarrassing that I haven't been still. This island in the Med is top of my must-see-soon list.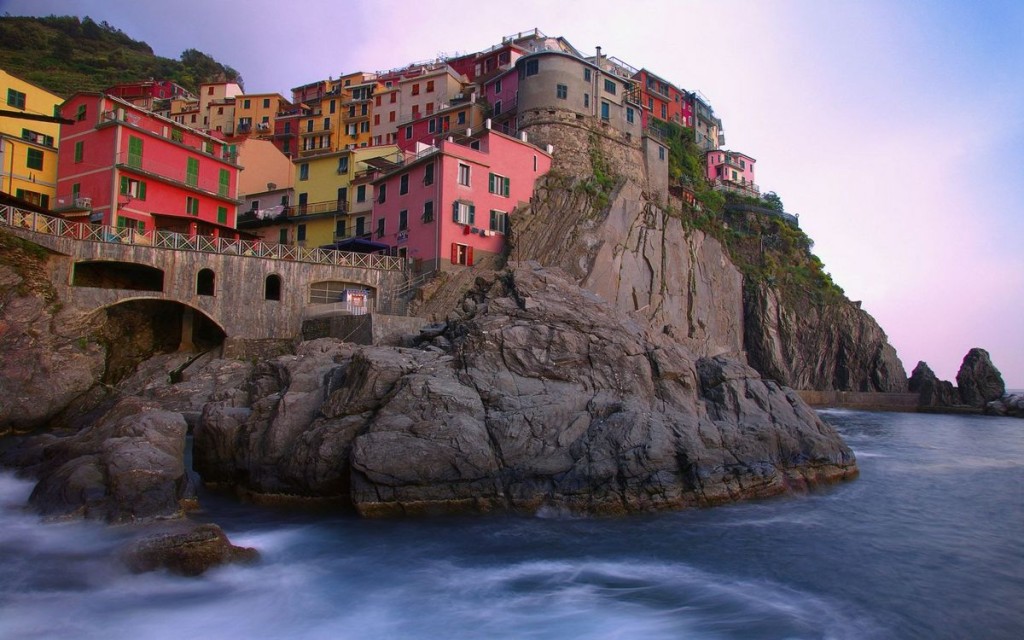 ---
Bonus tracks.
Giant's Causeway, Northern Ireland.
Basalt columns left over from an ancient volcano – a most unusual natural phenomena. There are actually quite a few such stone formations around the world, but none really compare with Giant's Causeway. Details here.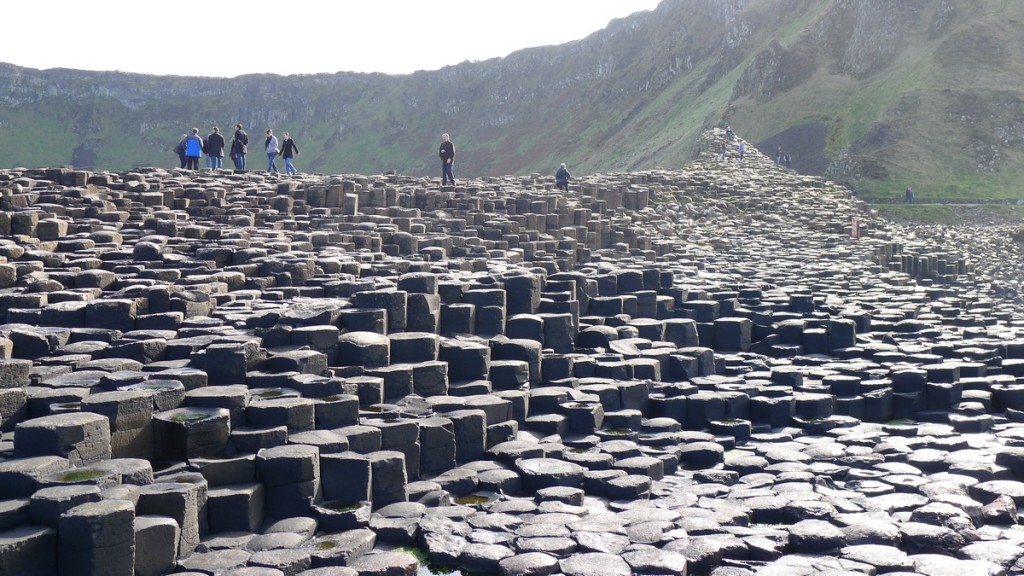 Source
---
South Portugal cliffs: Ponta da Piedade, Sagres Point, Cape St. Vincent.
Ponta da Piedade – cliffs 'in a Mauritanian style, with rich décor, stone bridges, towers and steps'. While the cliffs at Sagres – completely different: 'Severe, imposing, introvert'. Details here.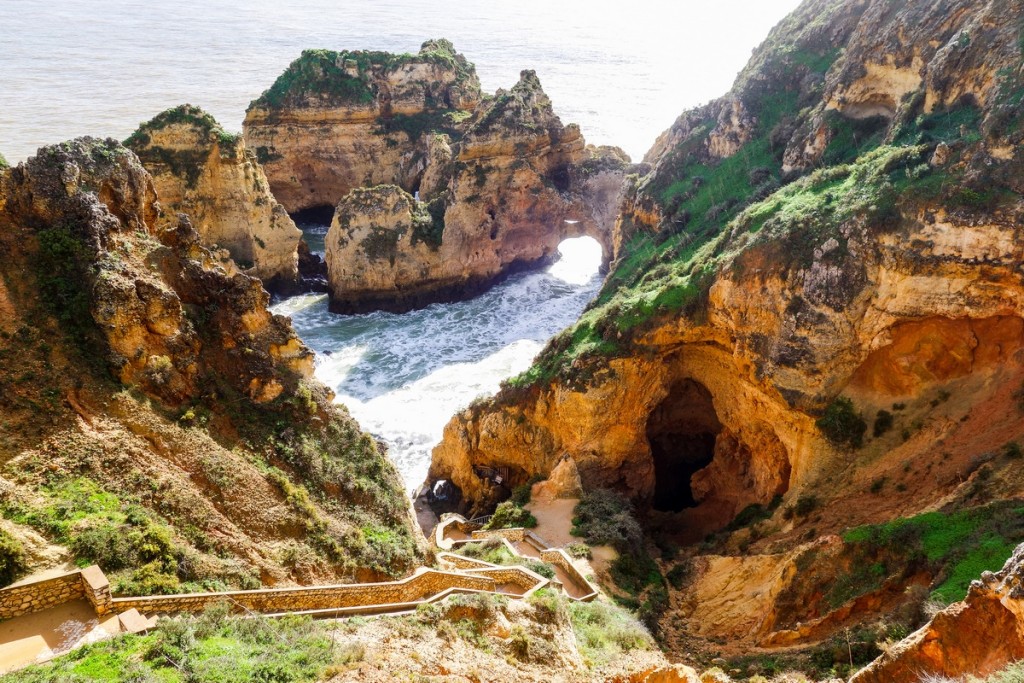 Source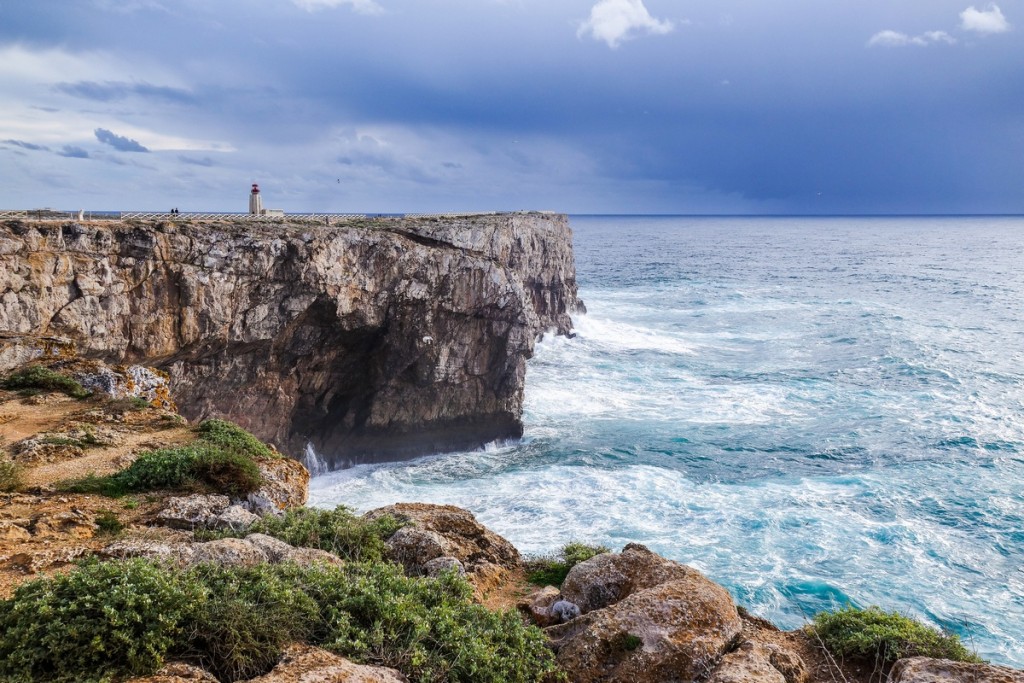 Source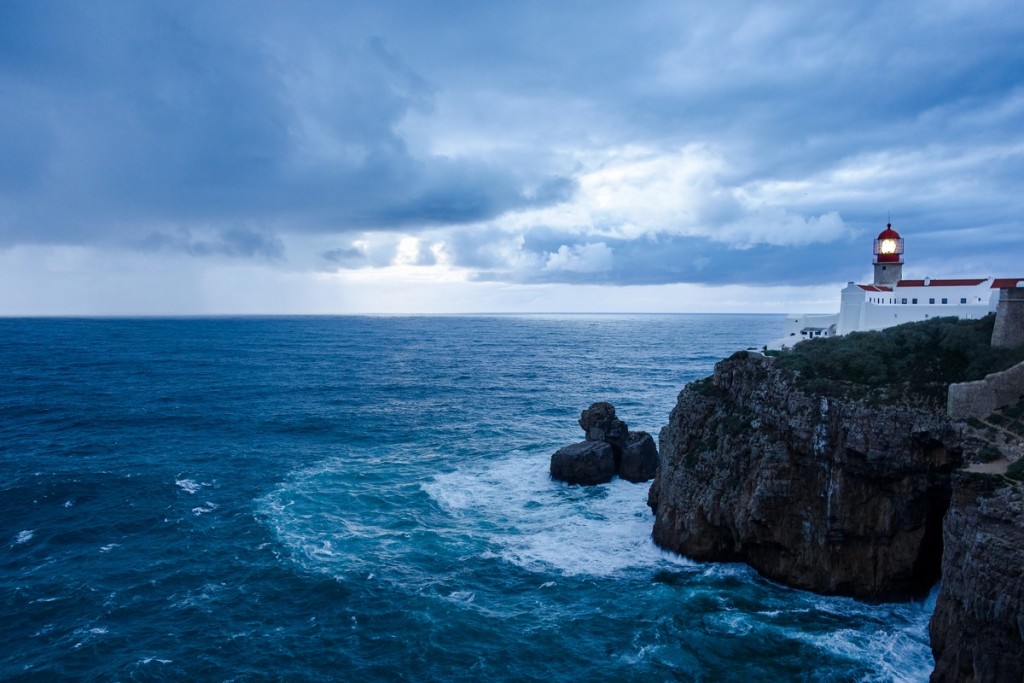 Source
---
Cabo da Roca, Portugal.
The westernmost point of Portugal – of Europe too. Sheer cliffs, and a wild Atlantic watched over by an endearing lighthouse. Details here.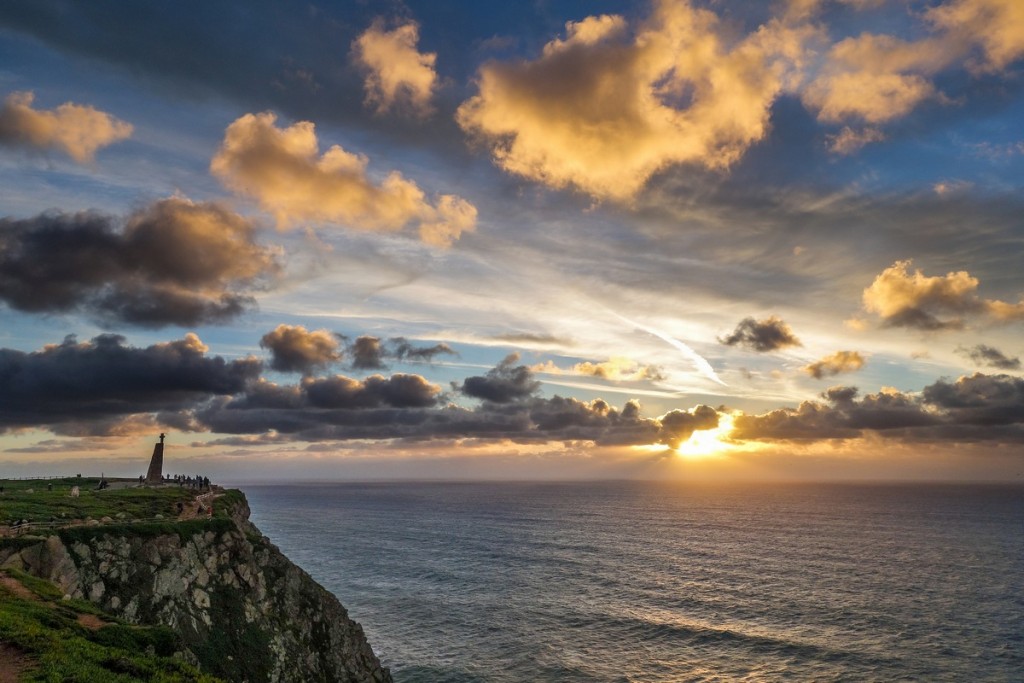 Source
---
As Catedrais beach, Spain.
Cliffs, stone tunnels and rows of stone arches on this northwestern Spanish beach. Haven't been, but the photos scream 'visit me!' The place is also called the Beach of Holy Waters.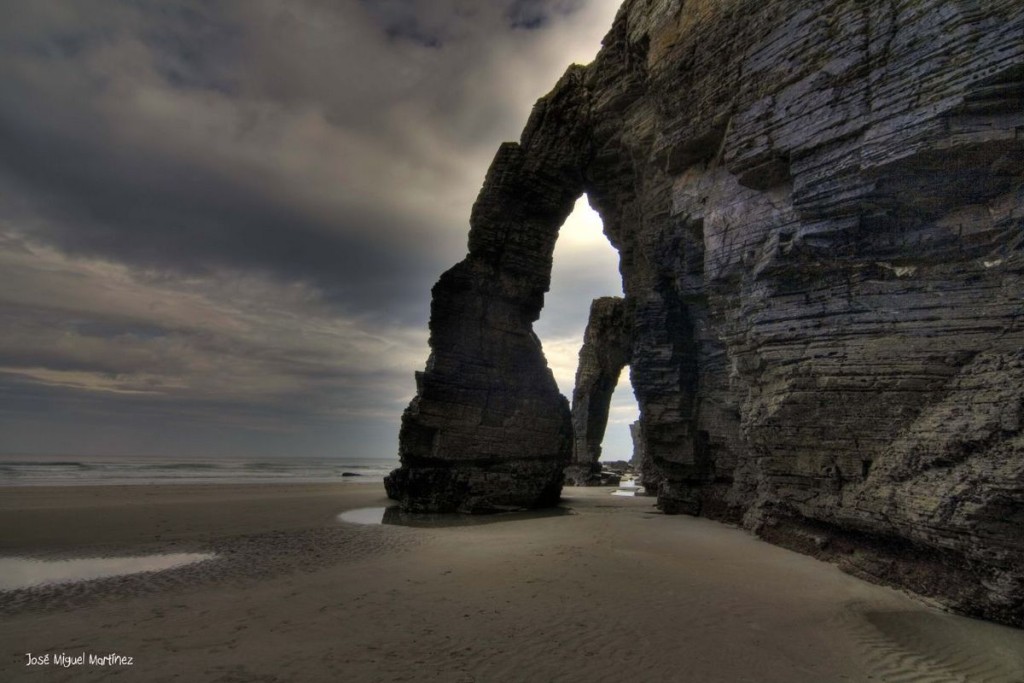 Source
---
Scotland.
I hardly need explain anything here! Braveheart land, distillery land, immensely scenic land: Scot land. In fact it's a country of contrasts in terms of its countryside and natural features – from the lowlands to the glacially-formed rockier outposts and back to the famed Highlands; and all of it needs checking out in person. I saw a little bit of the country in the summer of 2015. Must see the rest. Details here.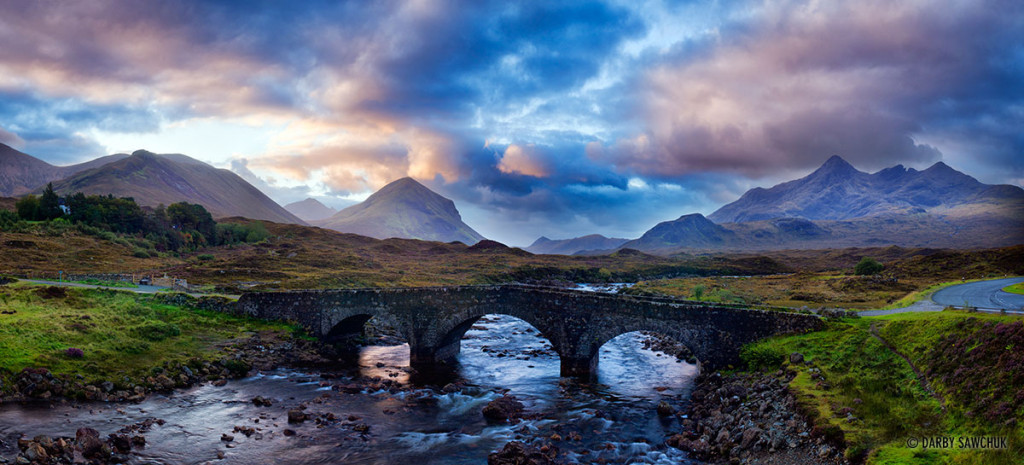 Source
---
That's all the top-ness from Europe folks. Next up in my Top-100 series isn't a continent but just a single country: Russia!