Herewith, my personal 'Top-100 Amazingly Beautiful Must-See Places in the World Split up Into the Continents Thereof' is coming to a close.
To date, I've given you Place Nos. 1–90 of my Top-100. There'll be a further four coming up below (Nos. 97–100). That of course leaves a mysterious gap – from 91 to 96…
Actually, no mystery at all here. It's just my not being able to nail the nice round figure of 100! I mean, I could fill the gap with some of the bonus tracks, or I could wait until someone – hopefully in the comments (below) – comes up with some must-sees I've scandalously not considered for whatever reason. So really it's a gap that leaves some room for improvement/perfecting, not knowing for sure how exactly to improve and perfect it now.
That potentially awkward caveat out of the way, let's get those last Tops, er, out of the way…
97. North Pole.
Perhaps you could have guessed this one would be in this post scriptum installment of my Top-100, as it isn't a part of a continent – ain't no country even – so it was always going to be tricky 'fitting it in'.
You can get to it on an icebreaker on a tour (pics only; Russian text), and I'm told it's a really worthwhile excursion – not to mention an extreme one.
One thing you won't see here but might have thought you would are… penguins! Nope, they're on the other side of the world – on Antarctica (and nearby southern extremes of South America and South Africa).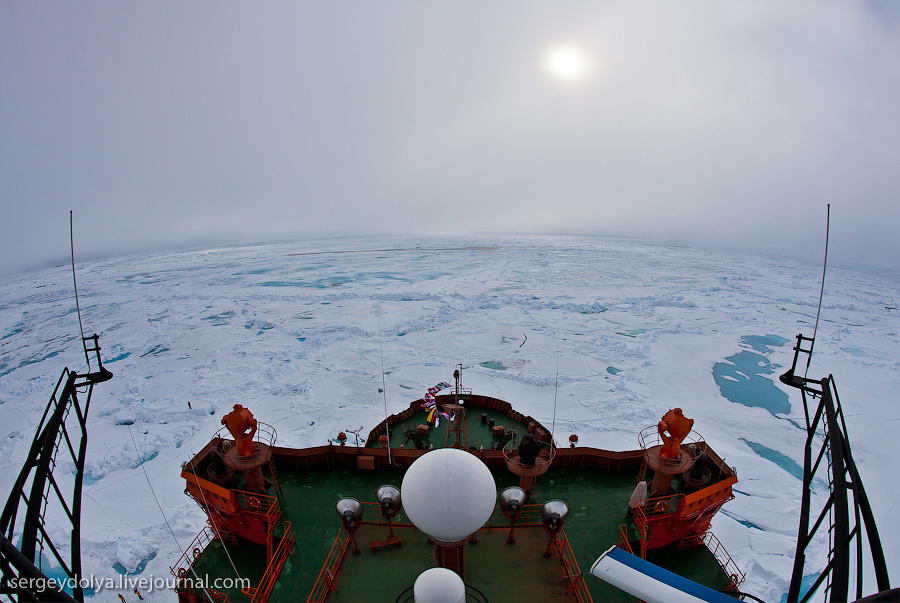 Source