Hi folks!
Herewith, the updated Africa portion of my Top-100 Must-See Places in the World…
80. Sahara desert.
As if you need telling: the world's largest desert. The mind is blown, gradually but intensely, especially at sunset (I slept through the sunrise). I saw it in Tunisia. Sand, dunes, salt lakes, mirages, oases. They say the Morocco section is also well worthy of a visit. I was in Morocco recently; sadly I didn't get to see the Sahara. Next time…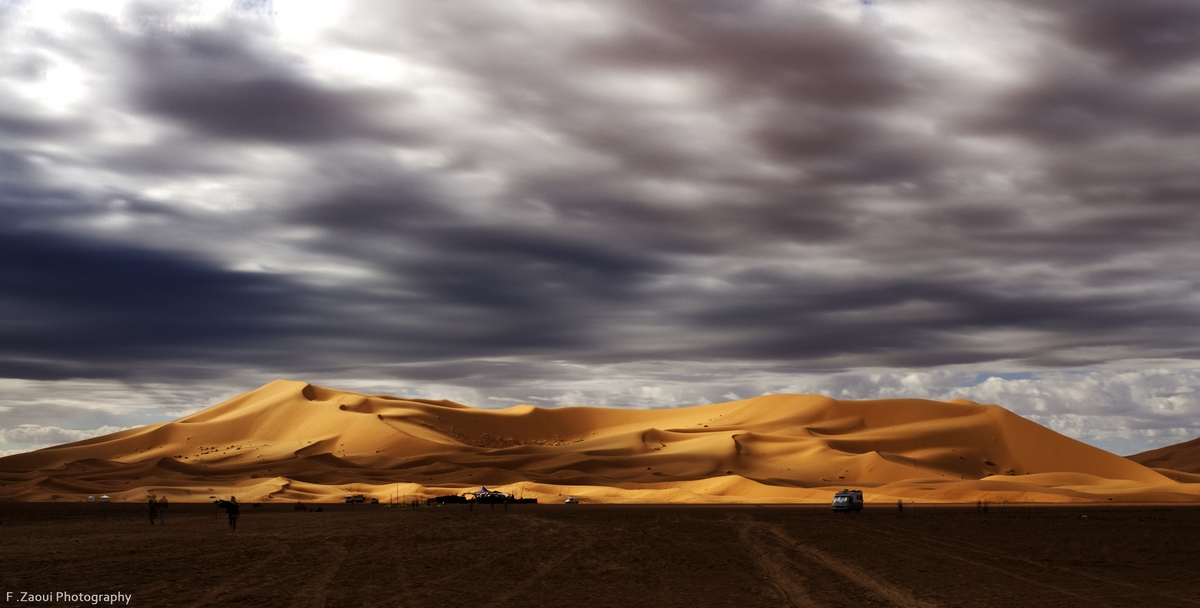 ---
81. Dallol and Erta Ale volcanos, Ethiopia.
Unconditionally unearthly paysages – and not all of them volcanic. Looks marvelously mind-blowing judging by the tales of witnesses and photos (pics only; Russian text). Erta Ale is the most active of Ethiopia's volcanoes, and one of only five in the world that have a lava lake. In fact, it has two – the only volcano in the world to do so. Haven't been. Must make amends one winter.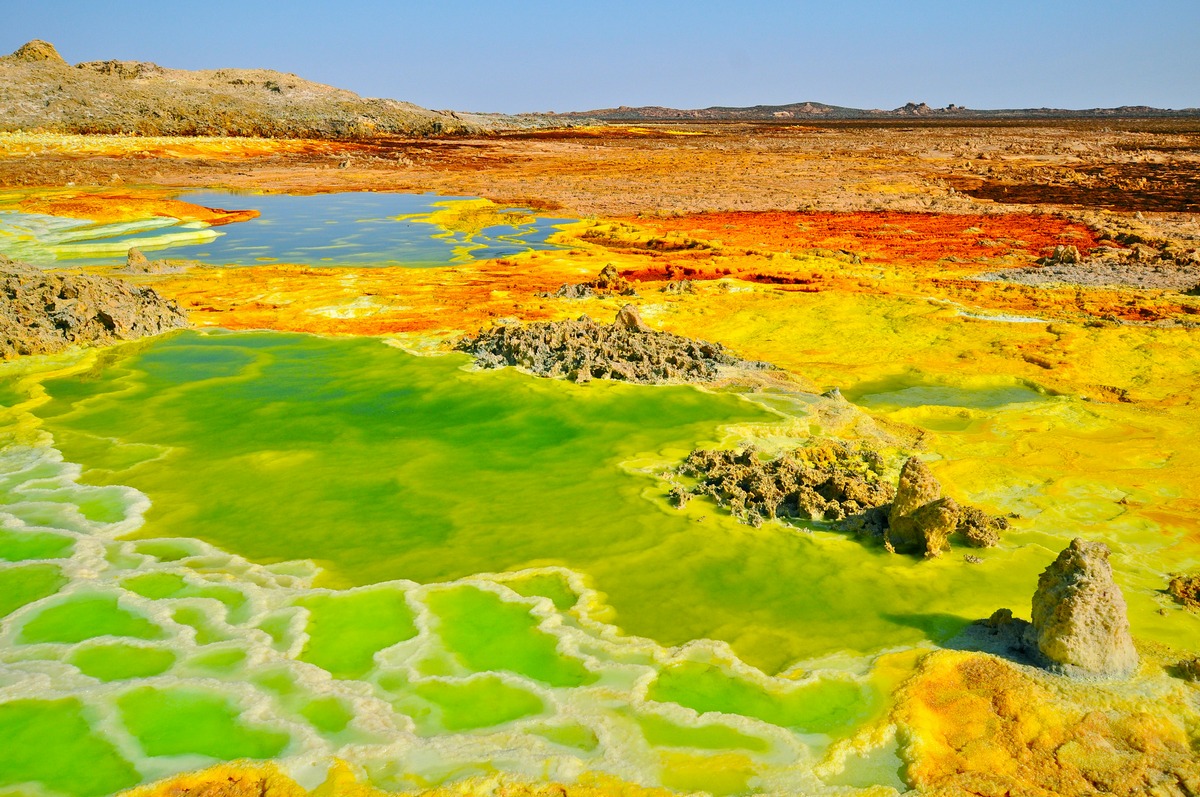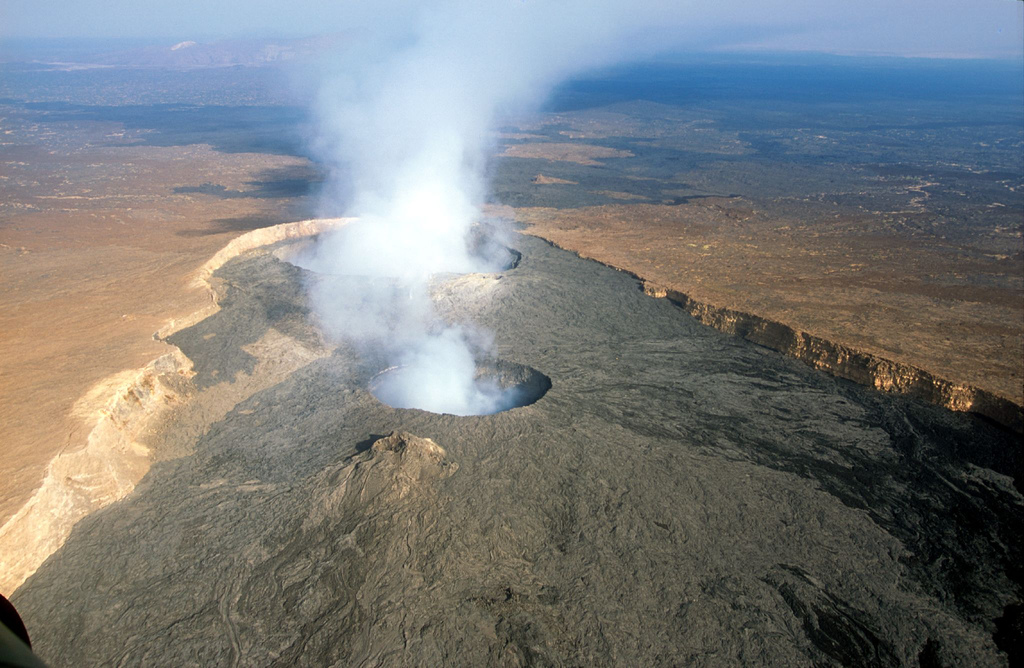 ---
82. Djenne and Timbuktu, Mali.
Ancient cities south of the Sahara featuring some remarkable constructions: haven't seen anything like them anywhere ever. Both cities have fascinating histories too. Haven't been to either. Only saw some of Mali on the telly! Must go!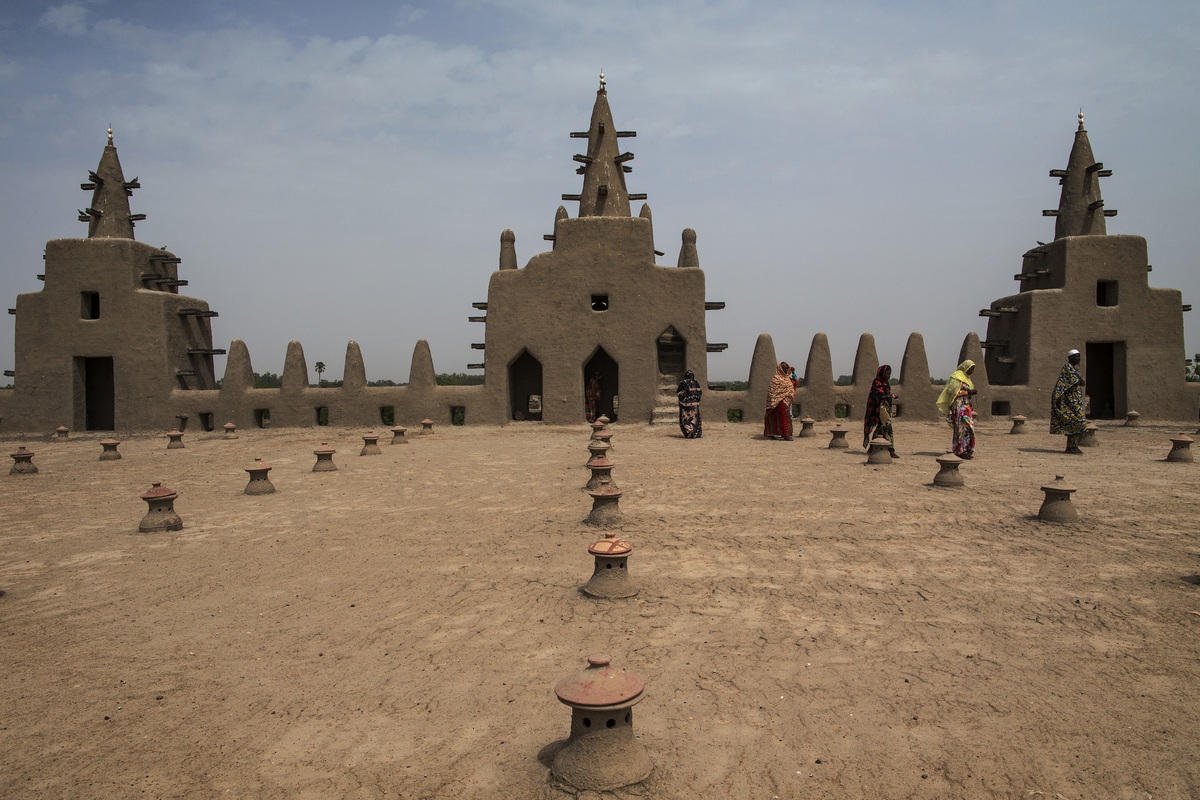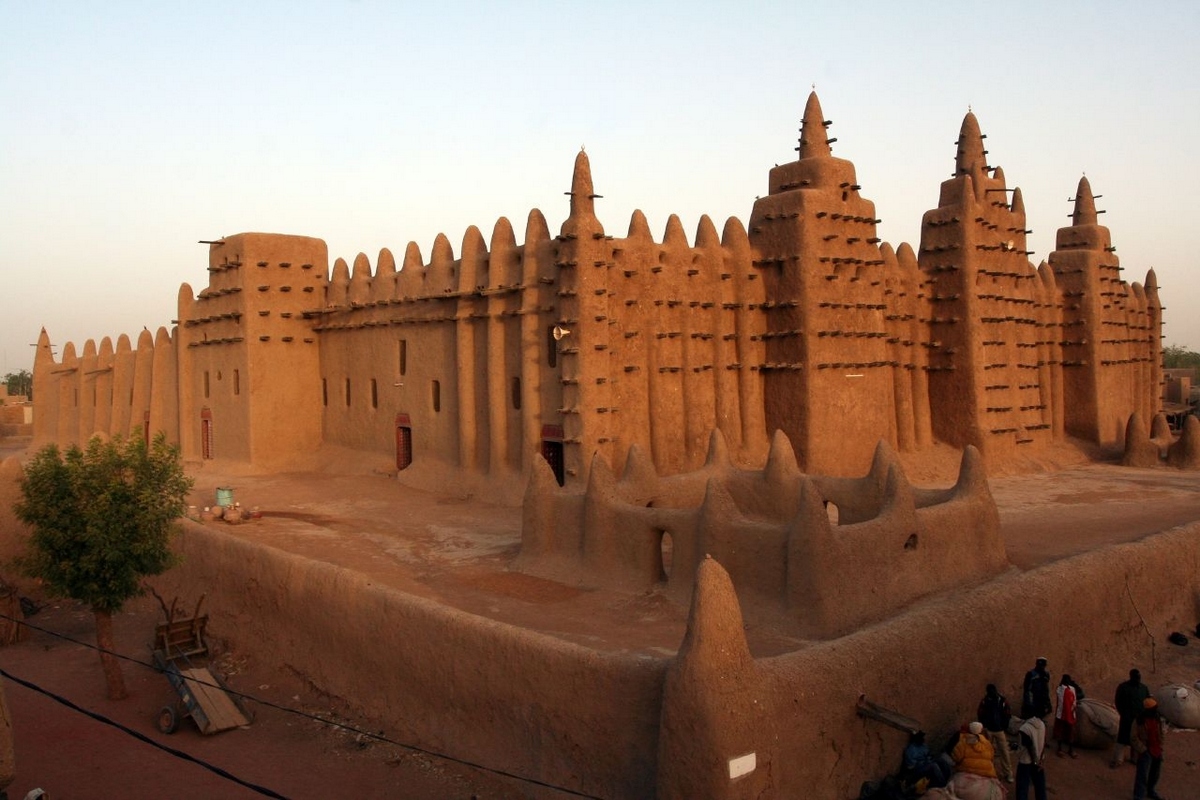 ---
83. Mount Kilimanjaro, Tanzania.
Africa's king volcano, which needs no introductions. I climbed it in January 2015. Outstanding views, super walking possibilities… just don't be in a hurry and go and get altitude sickness. Details here, here, and here.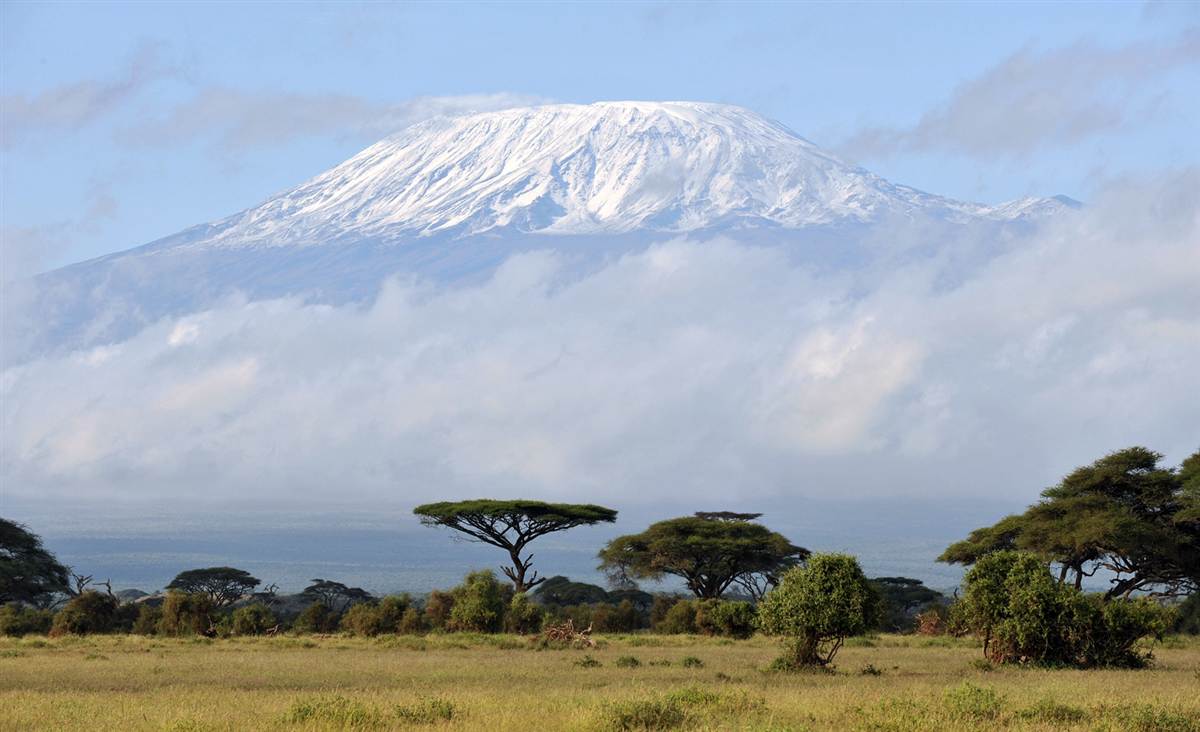 ---
84. Mount Nyiragongo, Congo.
This massive active volcano has a huge lava lake (the 'world's largest') inside its crater, constantly bubbling, burping and belching. By day the lava isn't so impressive because of the light, but come the night… OMG – impressive. I've seen such nocturnal volcanism in both Kamchatka and Hawaii.
To check out this lush bit of lava lake-ism, not only do you need to be a keen volcanizer, physically fit, and have the wherewithal – and patience – to get to the deepest inner Congo, you also need a troop of heavily armed guards! After all, this isn't the most peaceful of spots on the planet.
Btw, the first time I heard about this place was in a novel – The Leopard by Jo Nesbø (Harry Hole rules).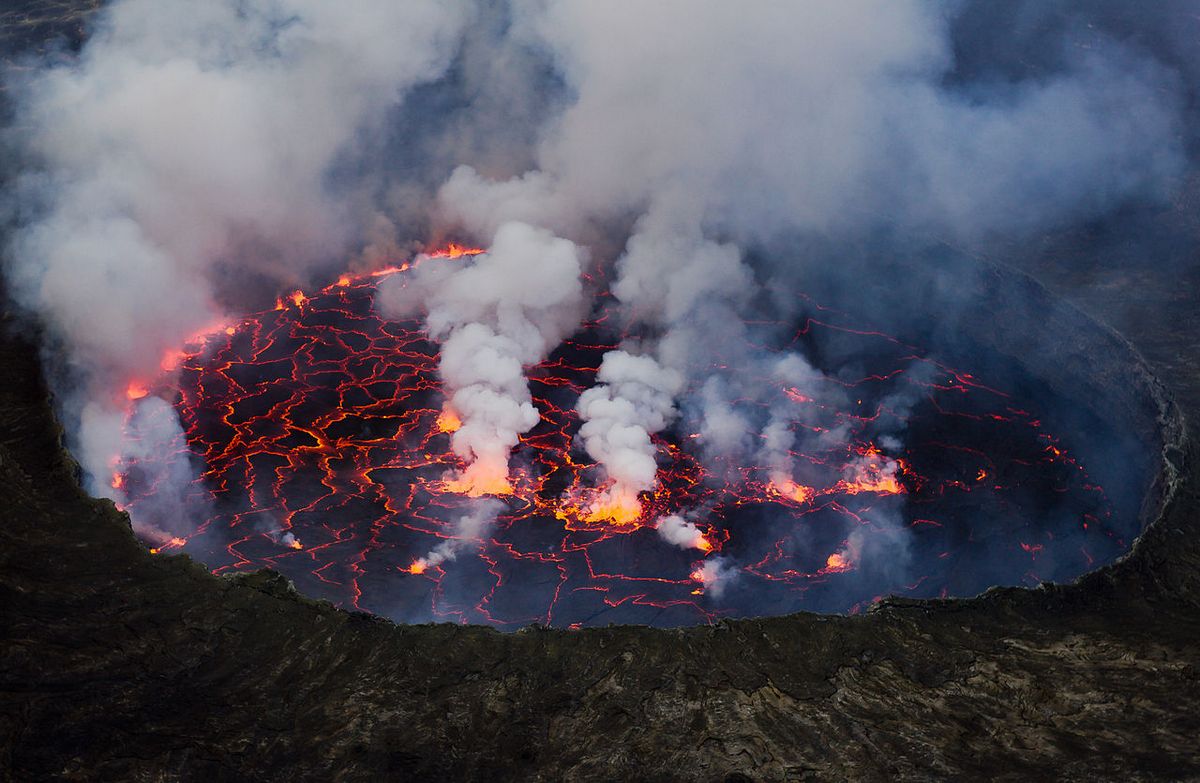 ---
85. African savanna and wildlife, Kenya and Tanzania.
Safariing in the African savanna is an unforgettable experience. Boundless yellow and green expanses, of course dotted with all different kinds of exotic wild animals: antelopes, giraffes, hippos, elephants, flamingoes… tsetse flies! And if you're lucky – in Ngorongoro – rhinos, and – in Serengeti – leopards. Details – here.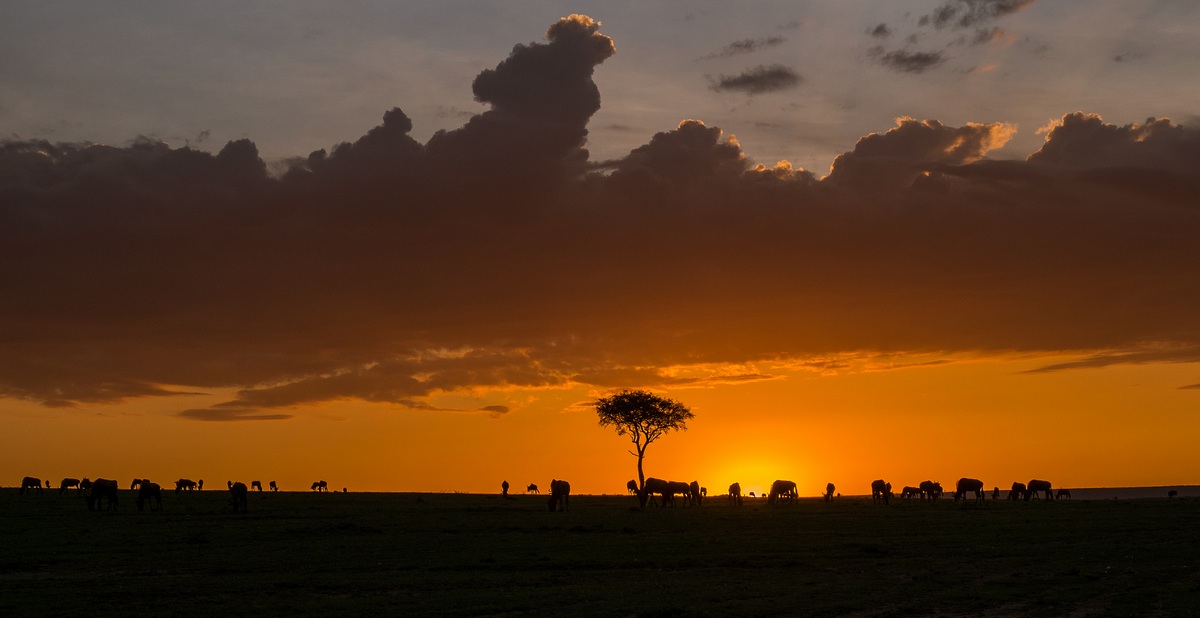 ---
86. Victoria Falls, Zambia/Zimbabwe.
One of the largest waterfalls in the world. More than a kilometer wide and 100+ meters high. Both the spectacle and the din are off-the-scale-crazy. The tumbling torrents need to be checked out from the top and the bottom, just like at Iguazu. I think the view from down below will be the most awesome. I had a look from up top, but the gushing of zillions of gallons of water was so intense that hardly anything at all could be seen for all the spray, which incidentally is 'upside-down rain': it flies up through the cracks and crevices, rises several hundred meters, and then falls back down below – on to curious tourists! A most unusual sensation.
I heartily recommend taking a full helicopter excursion of the falls and the Zambezi canyon (which reminds of Star Wars:). And don't forget to check out the bodacious baobab too!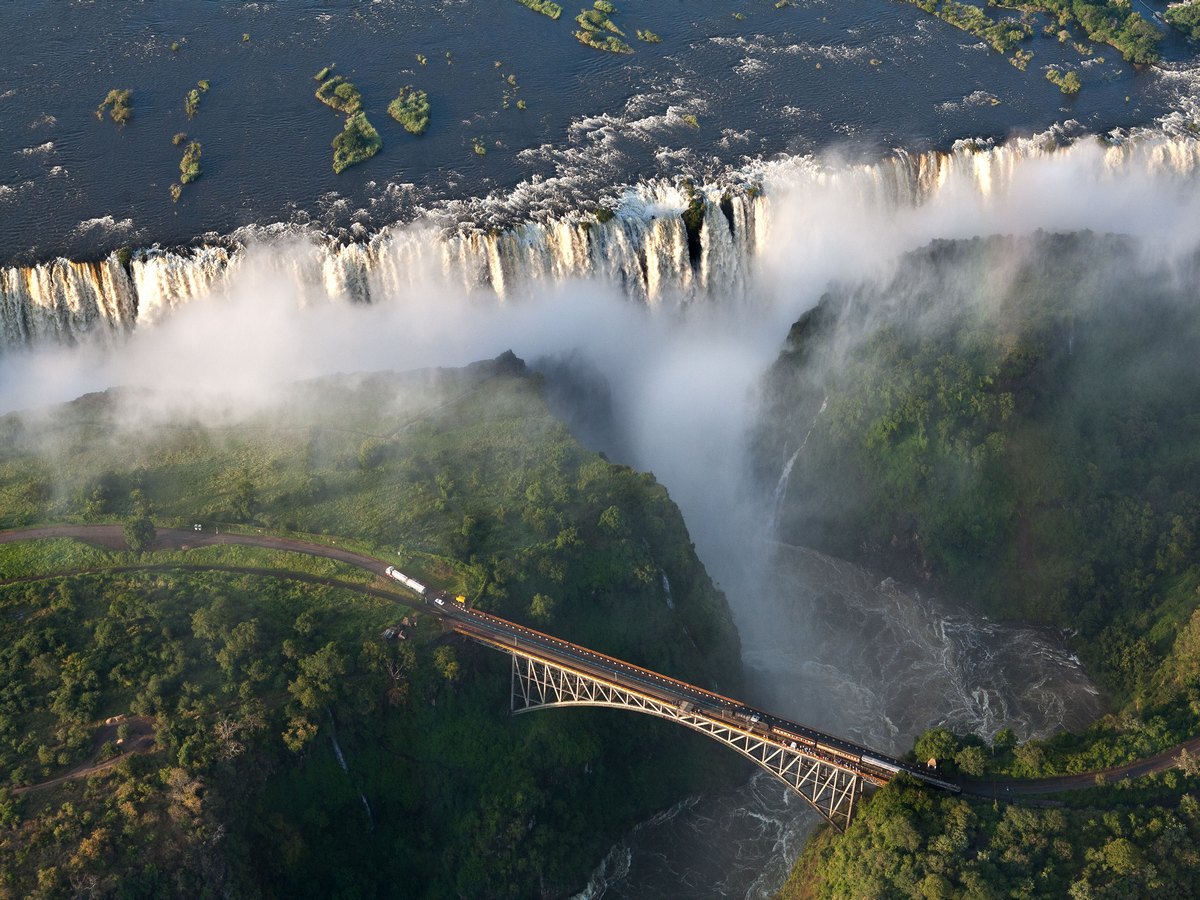 ---
87. Namib Desert.
I've been told that this desert is indescribably impressive. Haven't seen it myself, but next time I'm near southwestern Africa – I'm there.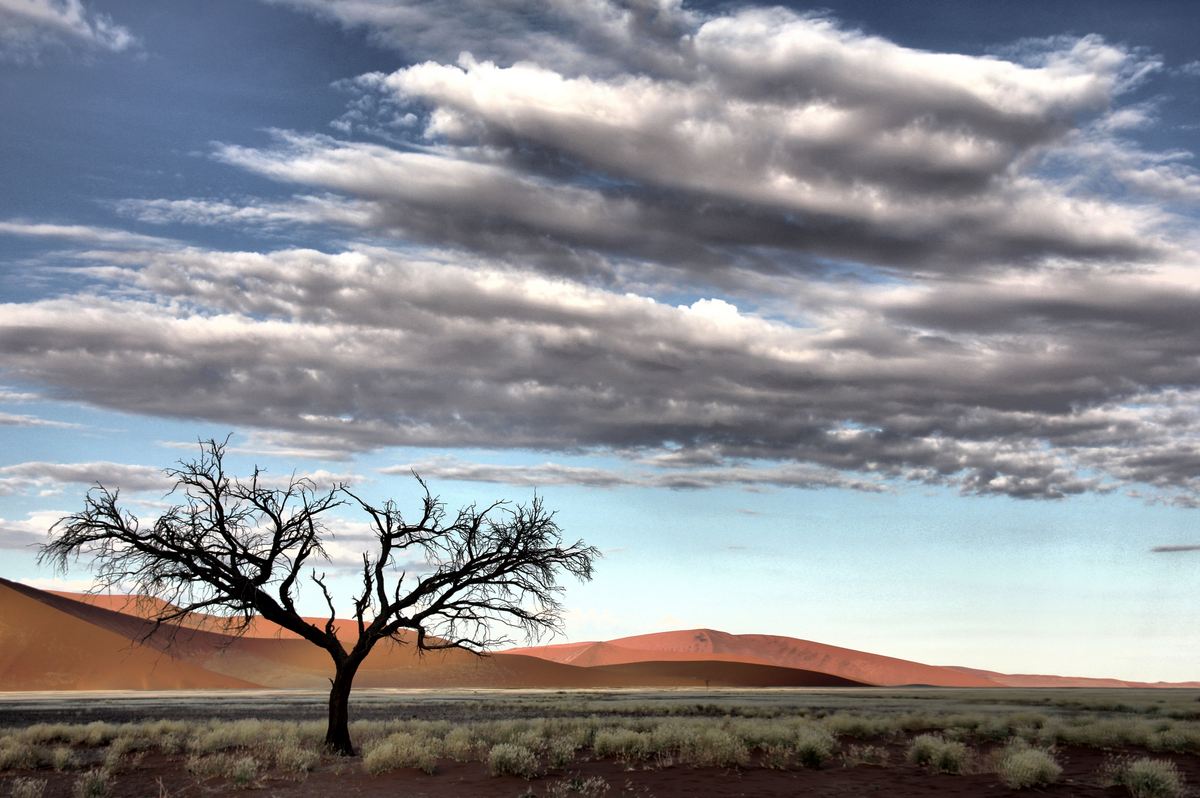 ---
88. Table Mountain and Cape of Good Hope, South Africa.
Table Mountain (pics only; Russian text) in Cape Town is amazing. But you need to spend more than just a couple of hours there – like I did back in 2011; a day or two would be better, to have enough time to stroll around the very top and explore all the outlying nooks and crannies. The panoramic views are stupefyingly scenic. And you don't need to have the stamina of a long-distance runner to get to see them: a cable car goes up to the top. And back down, of course.
While there you also need to drive over to the nearby Cape of Good Hope (pics only), to take in the wild ocean crashing against the rocks and the impressive views in general; the road there is a real scenic one too.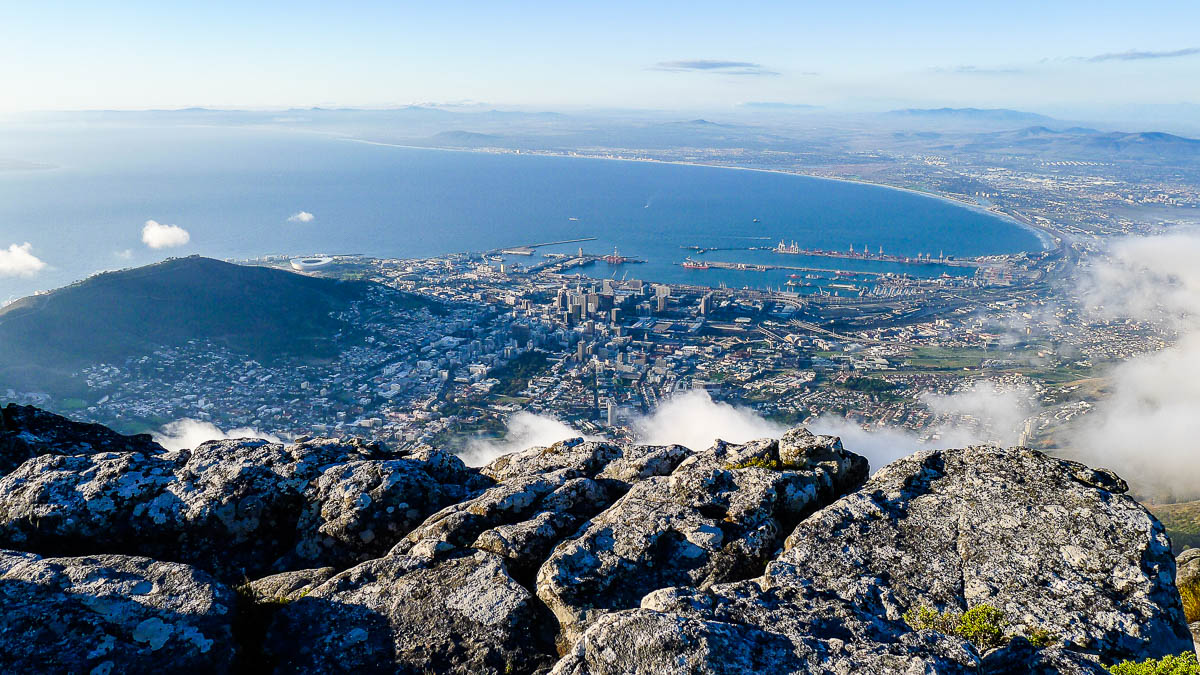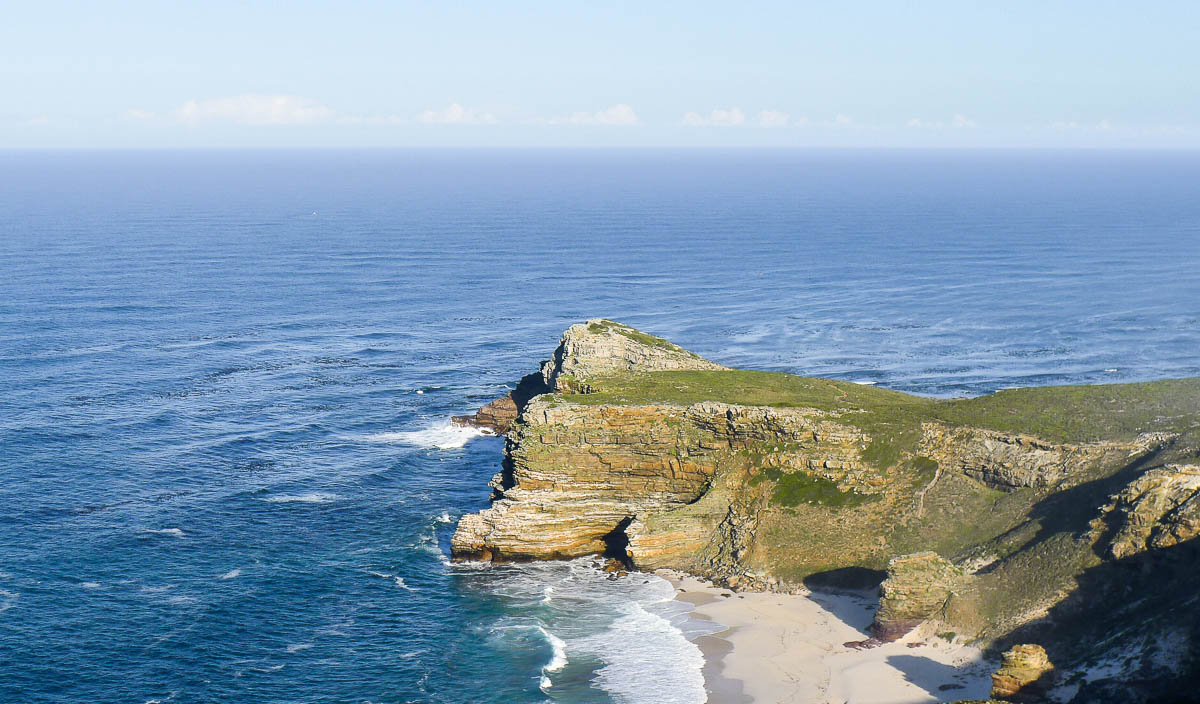 ---
89. Madagascar.
This is yet another place I haven't been to myself but really want to visit. They say it's packed with unusual nature, super scenery and cool cliffs. And I really want to feast my eyes on its unique local type of baobab plus stone forest. Alas, it's not the most peaceful of places these days: you need an armed escort.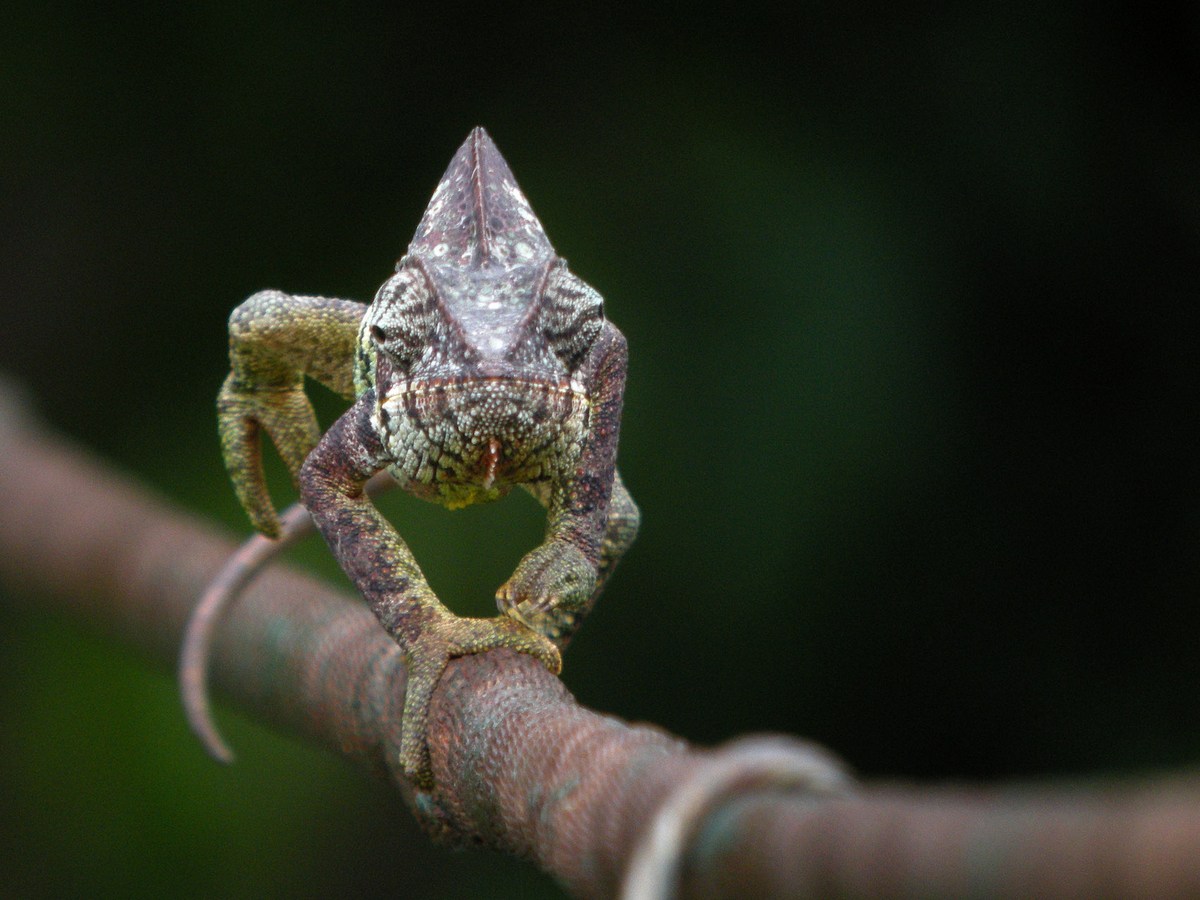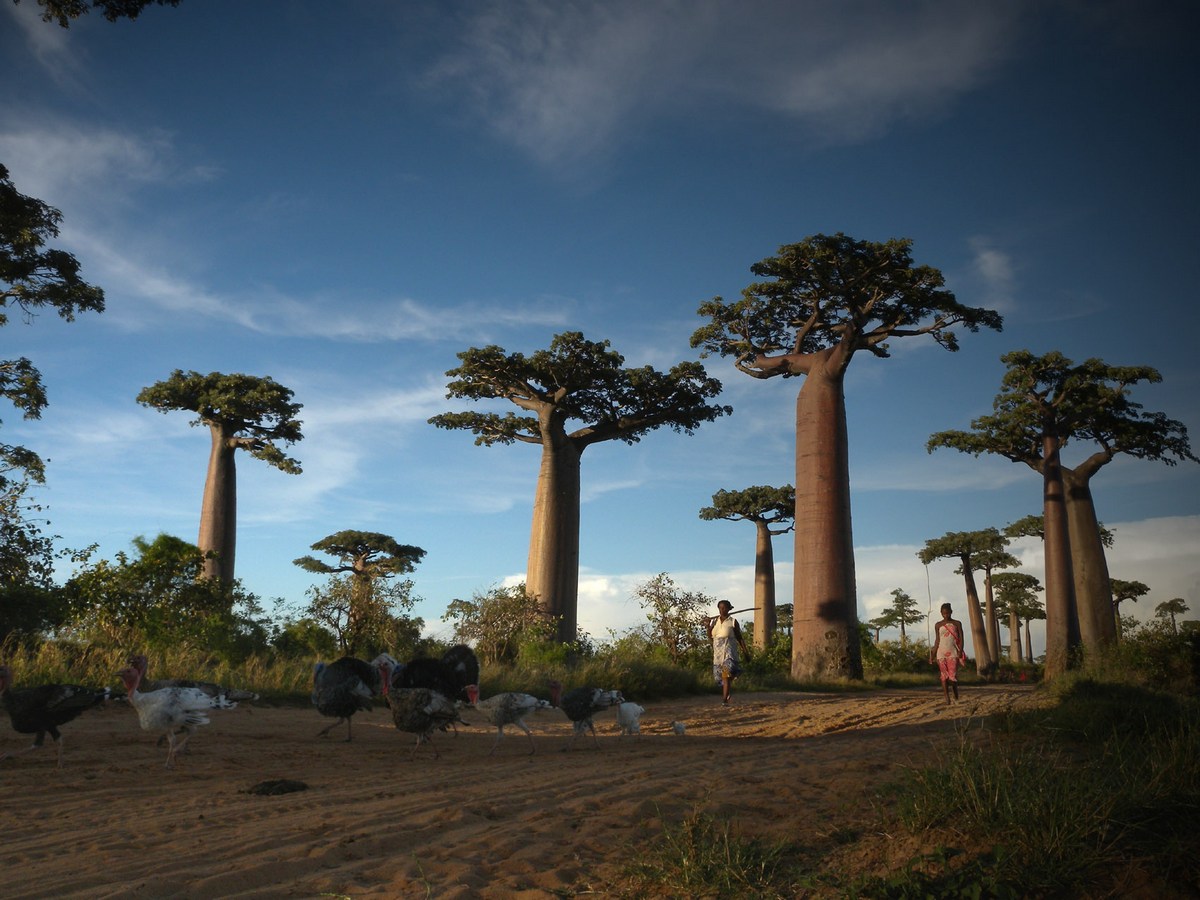 ---
Bonus tracks:
Underwater Waterfall, Mauritius.
Oh my. Turns out there's such a thing as underwater waterfalls!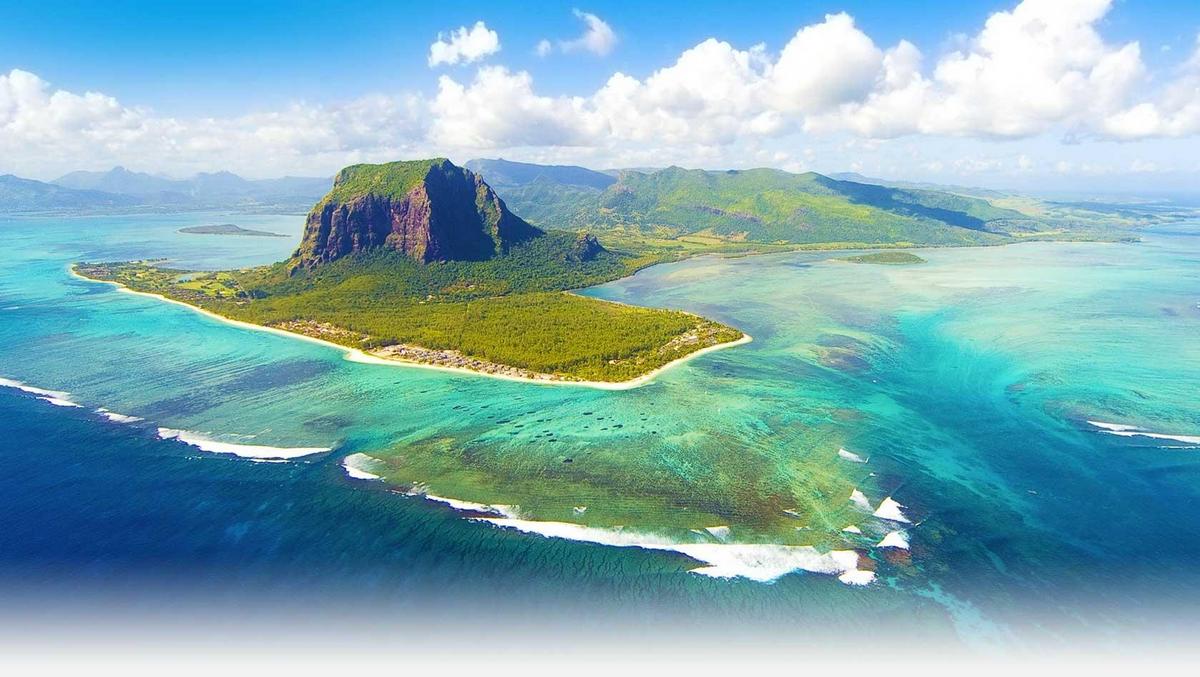 ---
Eye of the Sahara (Richat Structure), Mauritania.
How this circular feature cut into the desert – some 40km in diameter – got there no one knows. Very mysterious. Very must-see!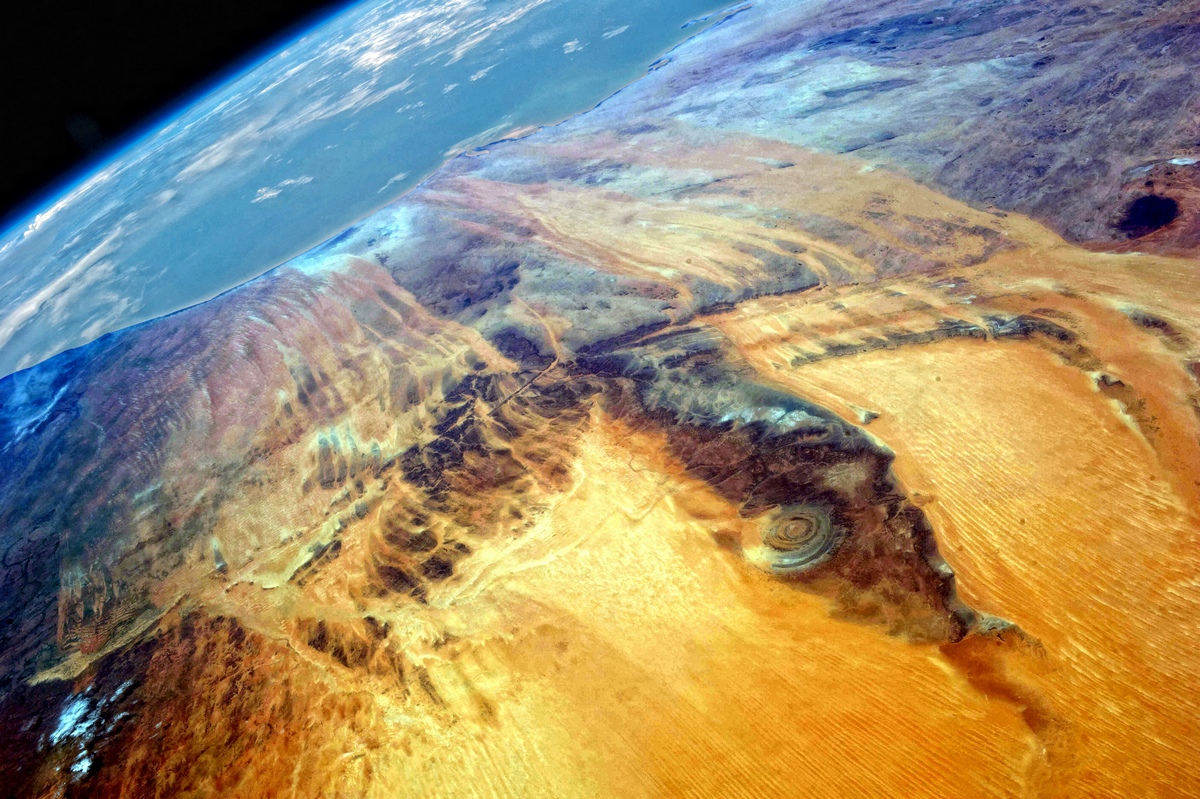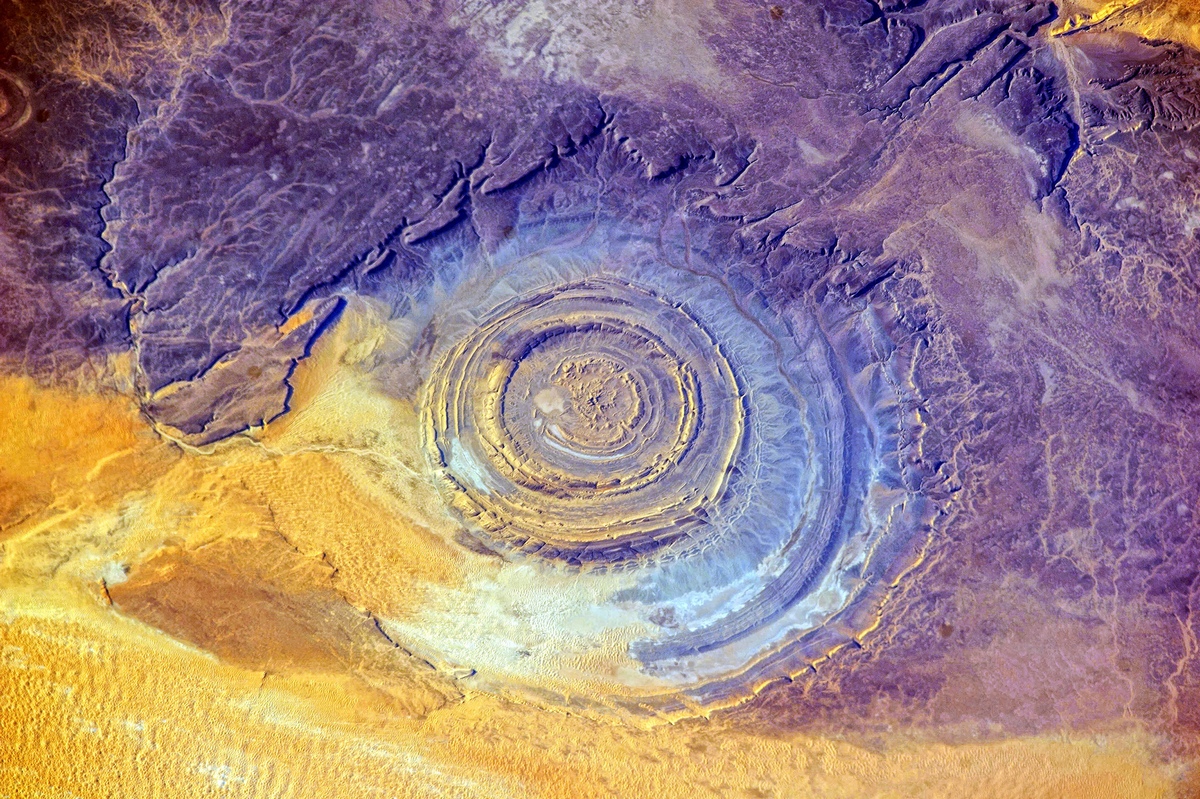 ---
Lake Assal, Djibouti.
Inveterate Africa travelers keep telling me about this place: unworldly beauty and unusualness. It's also one of the lowest places on the planet – second after the Dead Sea. Haven't been.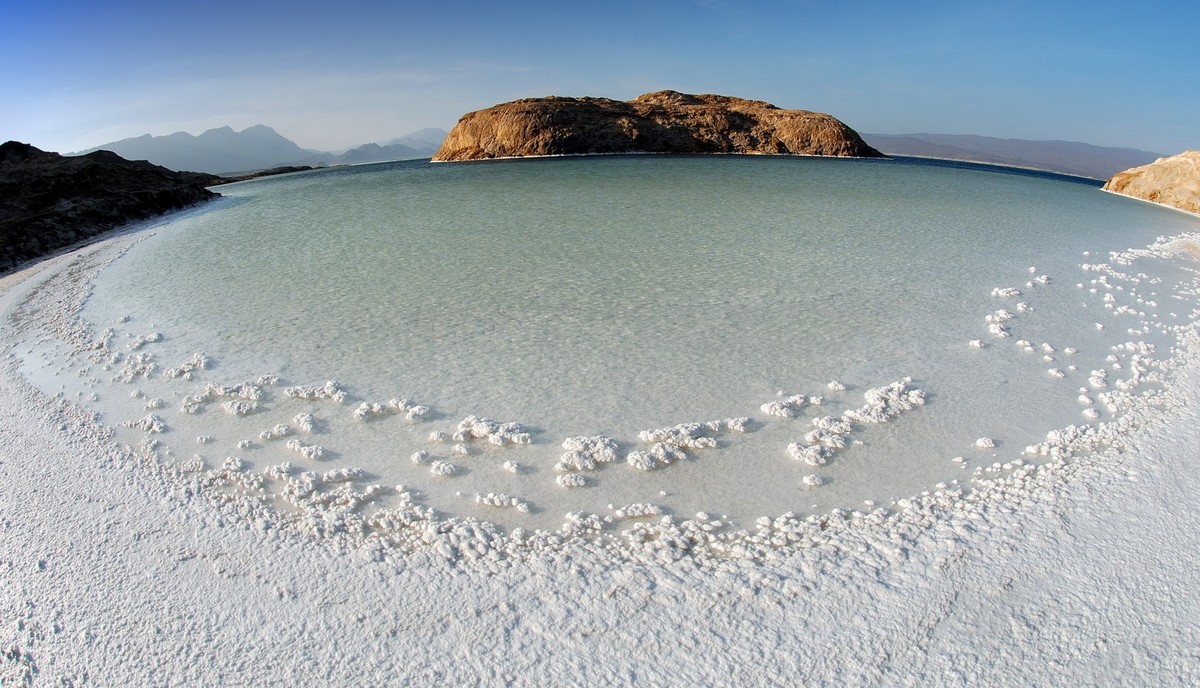 ---
Zanzibar.
An awesome archipelago in the Indian Ocean; what struck me most of all there were the extraordinary tides – one minute the waves are crashing at your feet as you stretch out at the top of the beach; the next – those waves are hundreds of meters away from you! But there's a lot more to this place than crazy tides – thus, its entry here as a bonus track to my Top-100. Zanzibar is also rich in history and heritage – and not only as the birthplace of Freddie Mercury.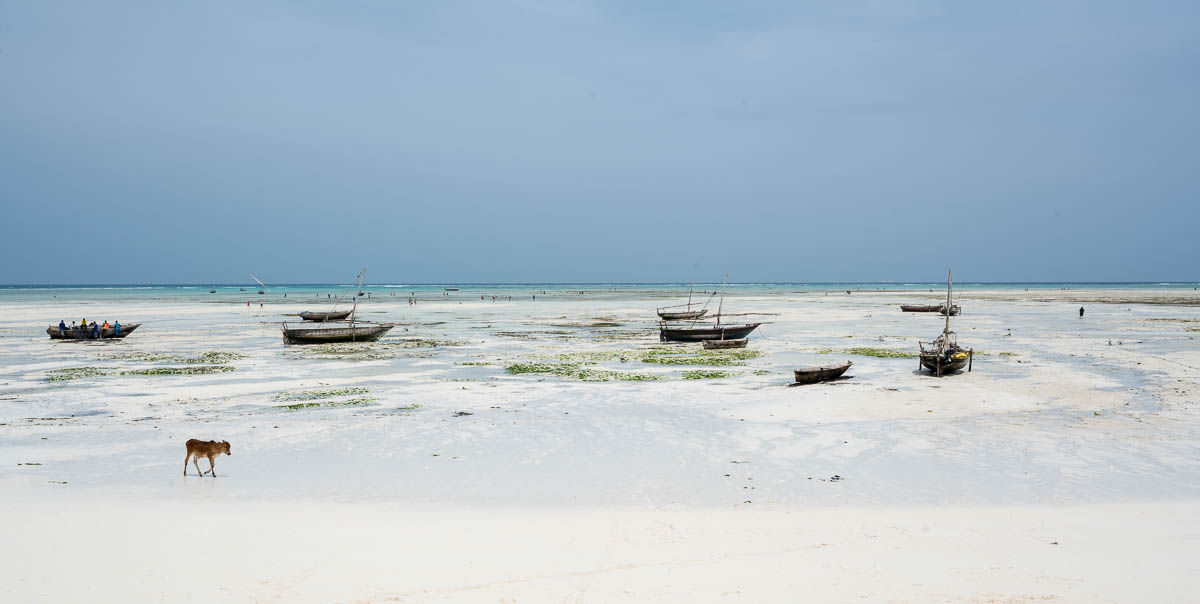 ---
Legzira beach.
Charming cliffs and arches on the coast of Morocco. Given the right light they turn bright orange – so they're best viewed at sundown. Sadly the arches are slowly but surely disintegrating due to natural causes.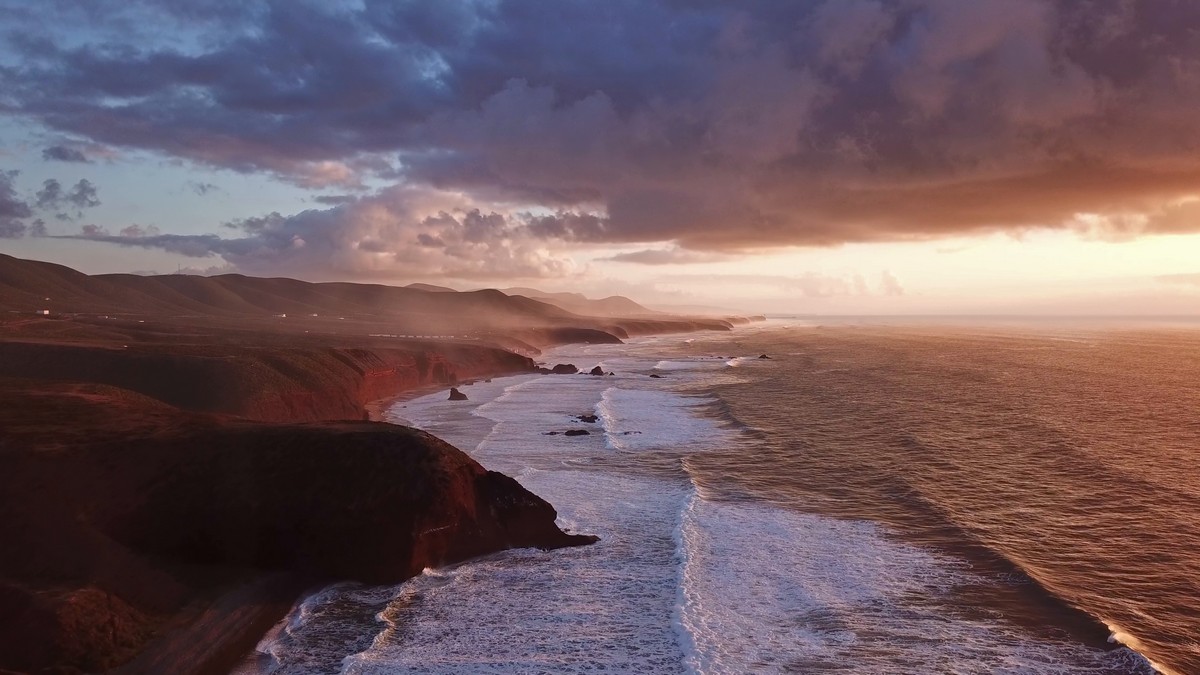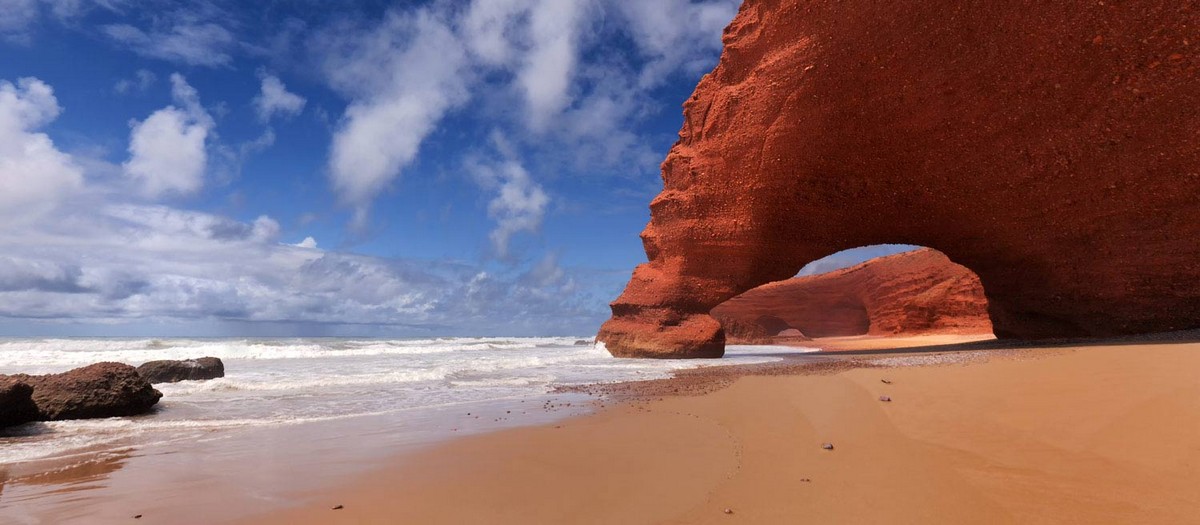 ---
Kongou Falls.
A three-kilometer cascade of waterfalls in eastern Gabon. Though not all that tall (56 meters max), they say they're nevertheless a serious contender for full Top-100 membership. They sit in the picturesque Ivindo National Park, so there's a bonus right there for travelling so far to see these falls, if one is needed.