Hi folks!
And so we reach the next world region in my Top-100 Must-See Places in the World – South America.
And, not surprisingly, there's plenty to must-see here too. So without more of a do, let's get on with this!…
21. Angel Falls, Venezuela.
The highest waterfall in the world; almost a kilometer of free-falling water. Haven't been myself, but have heard rave reports and seen prodigious pics.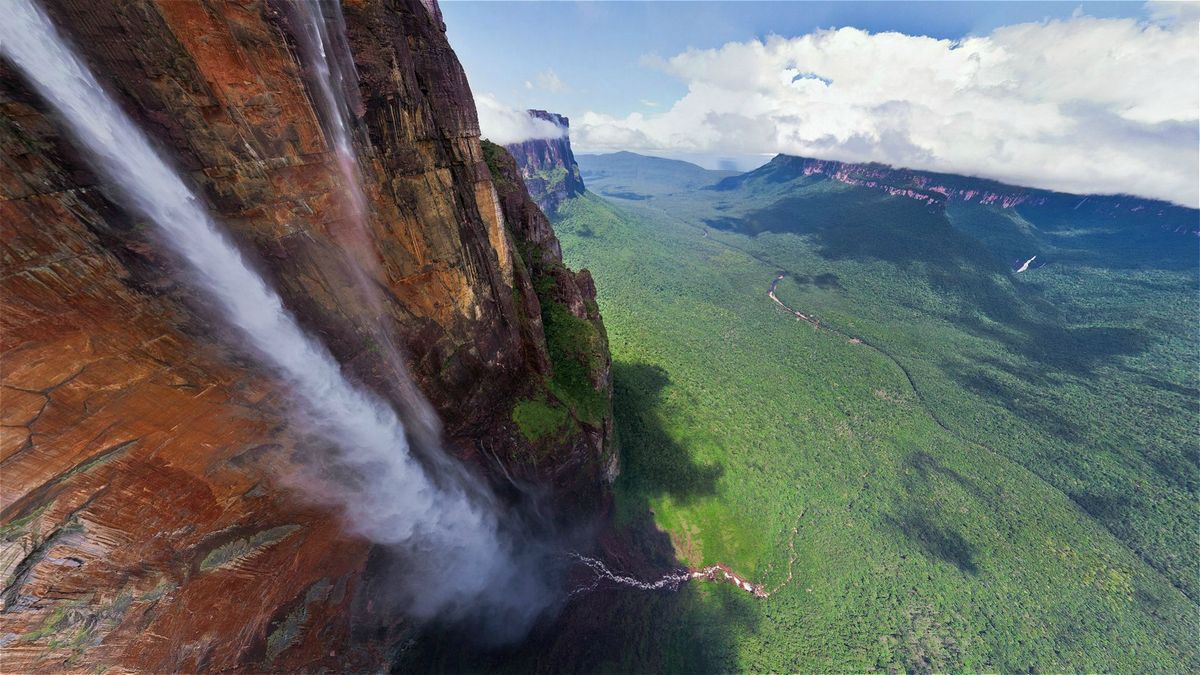 Source
22. Mount Roraima, Brazil/Venezuela.
I came across this wonder of the natural world by chance on the internet, and spent a good while examining the pics and Google Map of it. Haven't been, but plan to asap.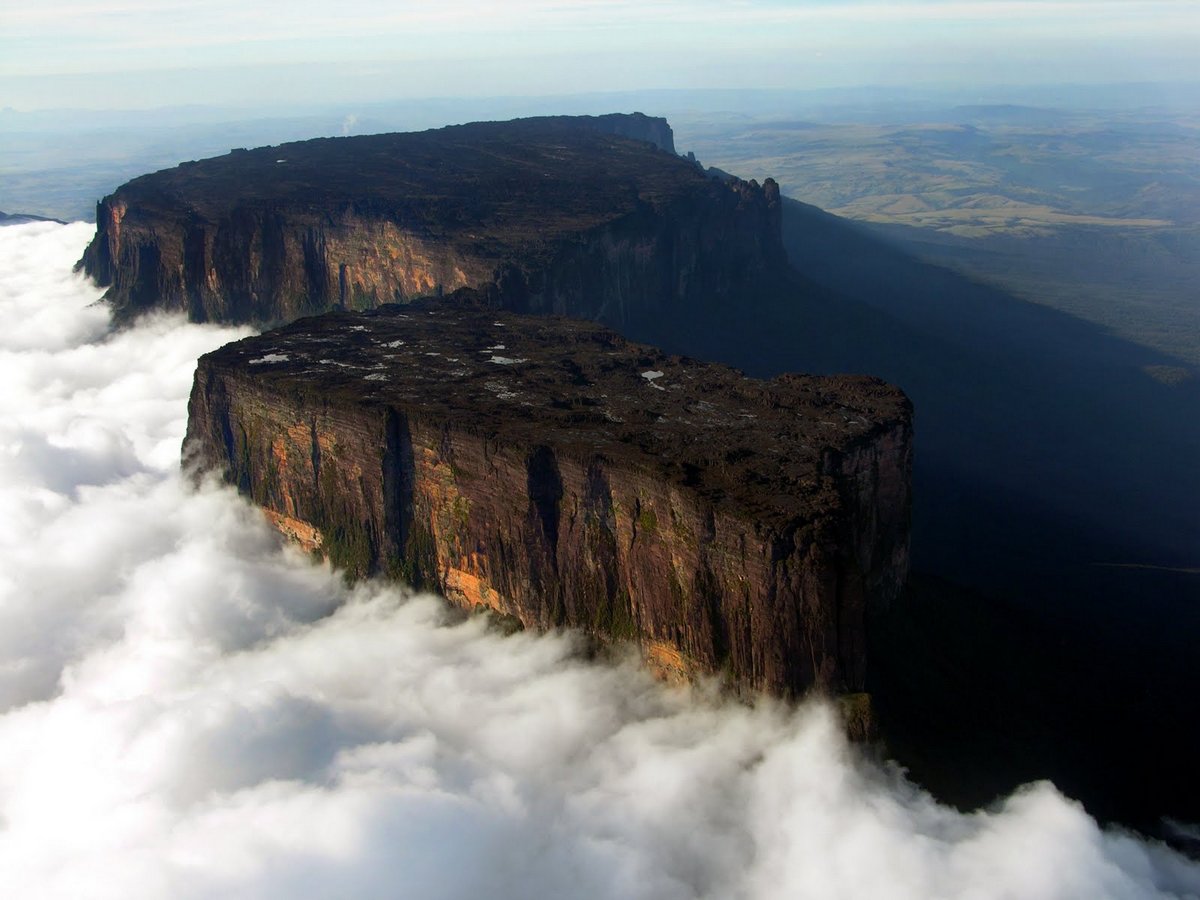 Source
23. Ecuador volcanism.
One of the world's finest gems of volcanism, and one of the highest concentrations of all types of mountain-oriented touristic delights too. This is another place I've yet to check out in person, but since it's praised so highly by everyone who's been – locals, mountaineers and regular adventurous tourists – it's also another entry in my 'Must See Soon' list.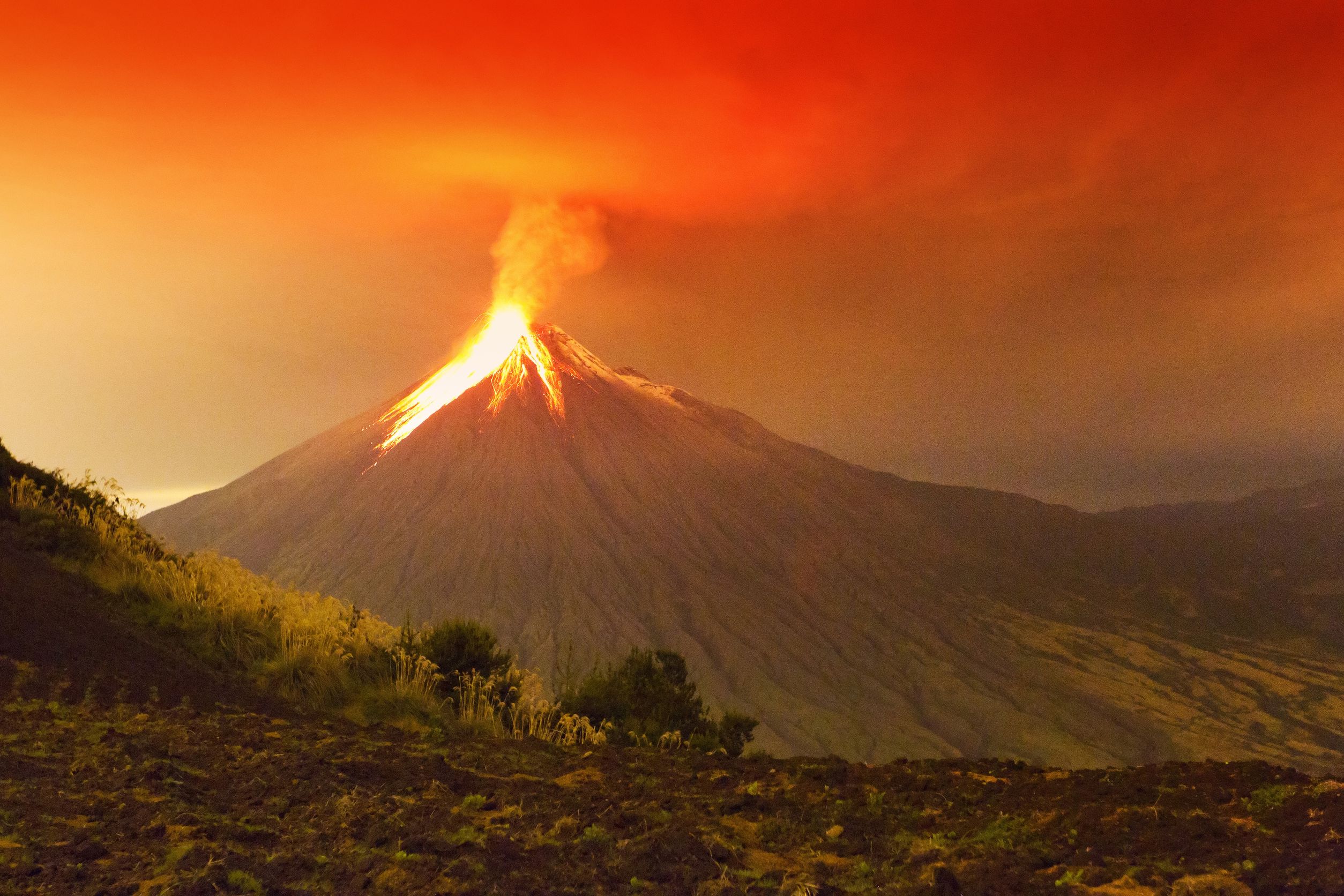 Source
24. Galapagos Islands.
This archipelago contains very unusual living creatures and has tropical scenery that's world-beating. It's also unusual in that it has a comfortably cool climate – though it's practically right on the equator! A report on my expedition to Galapagos is available here.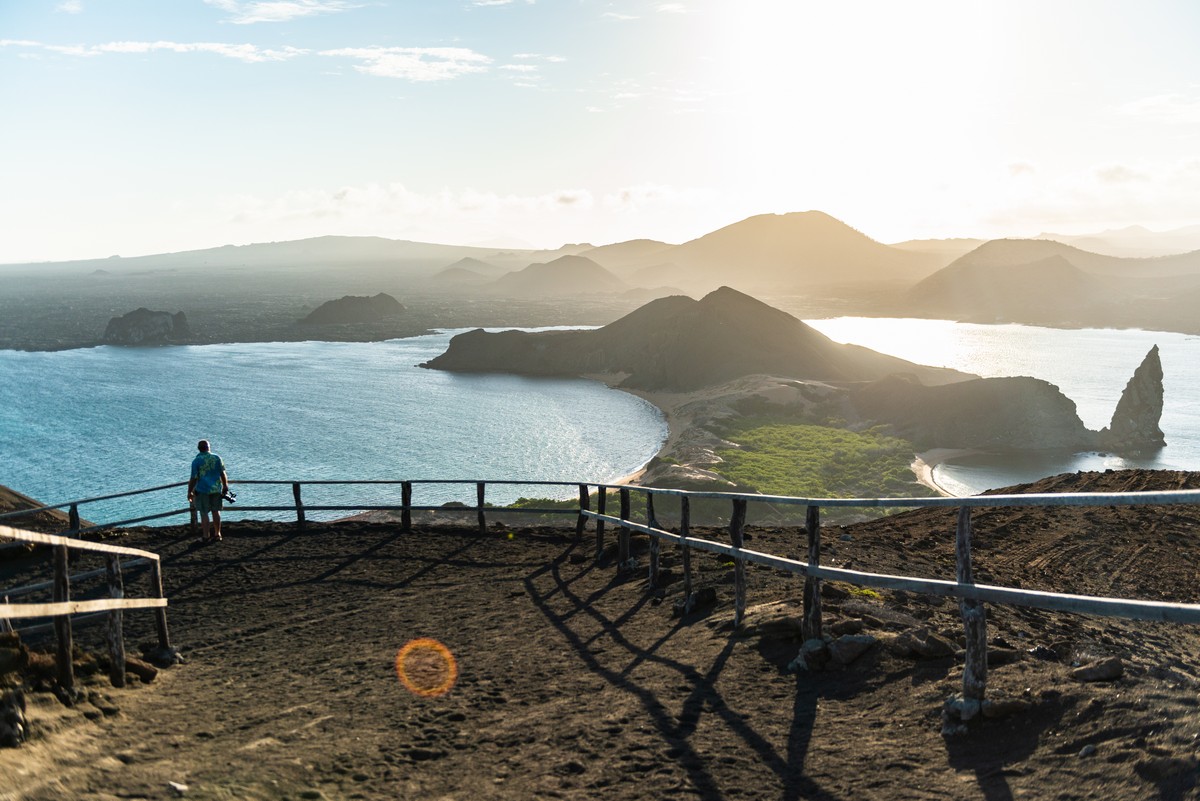 Source
25. Machu Picchu, Peru.
The ancient city of the Incas, lost in the clouds atop a mountain ridge. This is one place in South America I've actually been to, so when I say the surrounding scenery here is outstandingly awesome – straight outta Avatar – you can rest assured it's the truth! The mountain paths of the Incas need to be trekked along for sure – but you need to be fit; it's hardly a flat lowland around here (there are routes of various lengths – from one to several days). Also for sure: the train from Cusco to the base of the Machu Picchu complex: unforgettable. Details here; a load more here.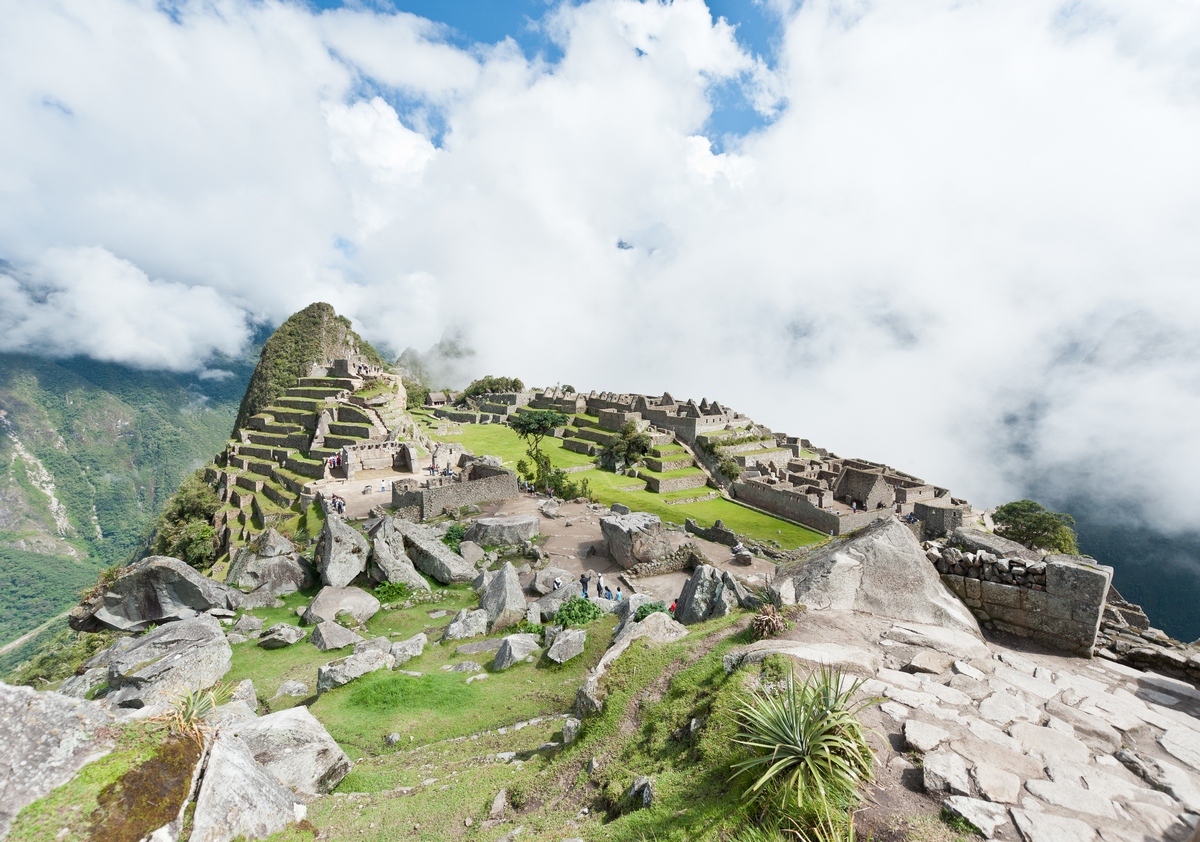 Source
26. Atacama desert, Chile.
The most arid place on the planet! Lush landscapes of mountains and plains. And my fellow adventurers who've been lucky enough to get to this place tell me there's a bonus: volcanism!…
Source
…And that volcanism comes in the form of one of the planet's most… significant volcanoes – Huaynaputina (not far away, but in Peru). In the year 1600 it erupted so violently and catastrophically that it may have affected the ecology not just of the surrounding area but of the whole planet! Its volcanic ash blocked out the sun, which caused years of zero-harvests and, according to some hypotheses, even brought hunger to Russia and its Time of Troubles! Check the net for more info.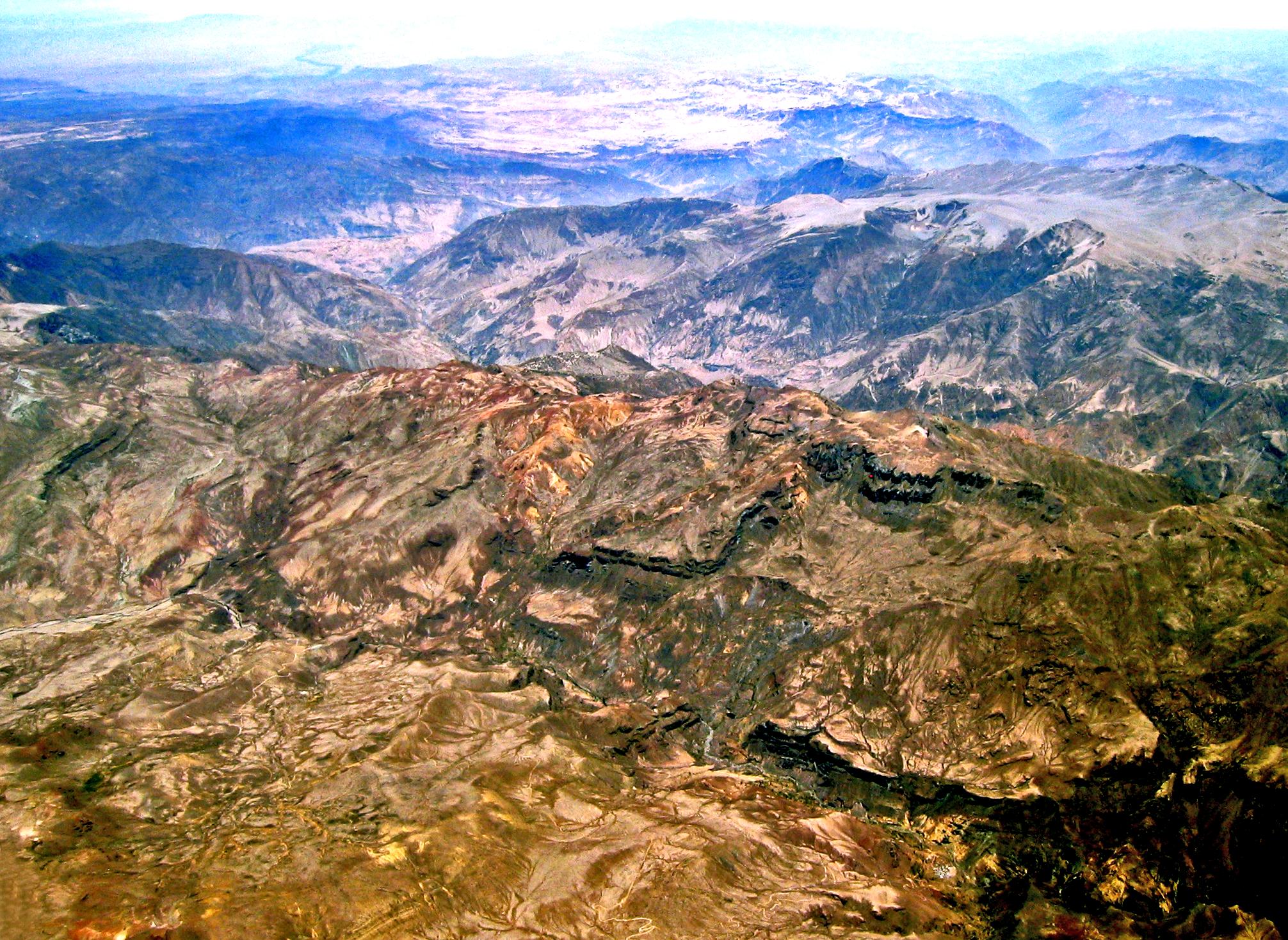 Source
27. Salar de Uyuni, Bolivia.
A sunny lake high up in the mountains. The photos are most convincing. Haven't been. Must.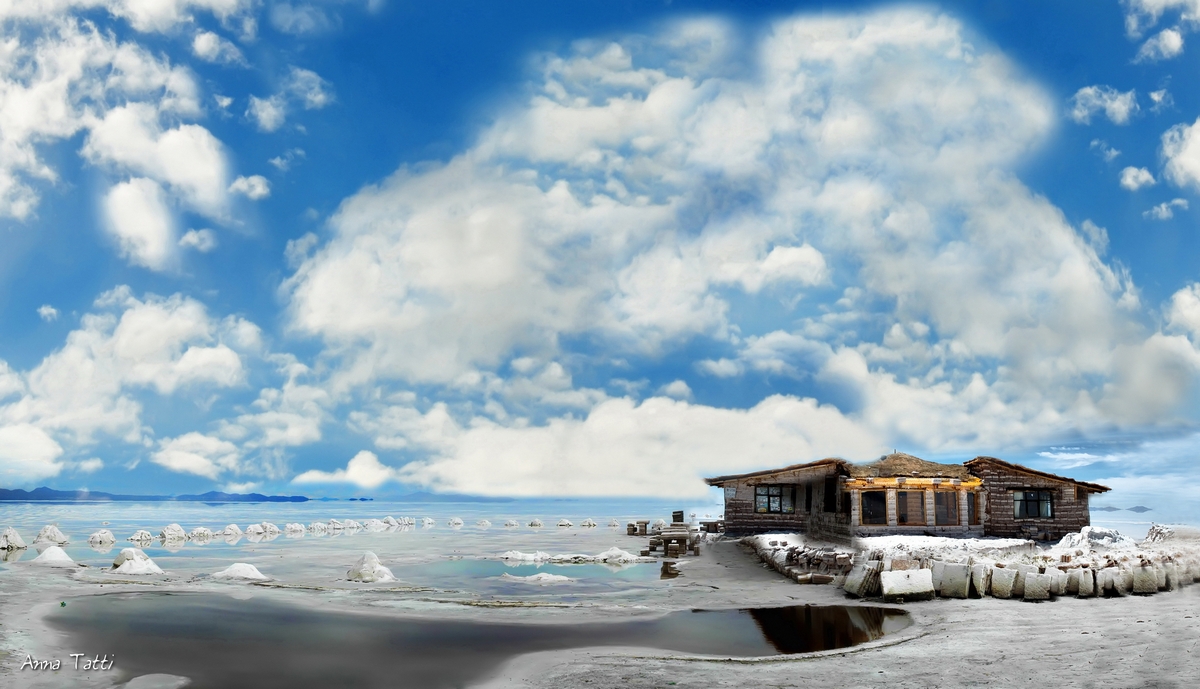 Source
28. Foz do Iguacu, Brazil.
One of three whopping waterfalls. You need to see it twice – in both high and low water season: two very different spectacles. They say you also need to see it from two sides – from the Brazilian (been) and the Argentinian (haven't). Bonus track: you can go under – behind – the waterfall in a motorboat: the best shower in the world! Nearby there's also an interesting bird park, the Itaipu Dam, and the Paraná river – along which a boat trip is recommended.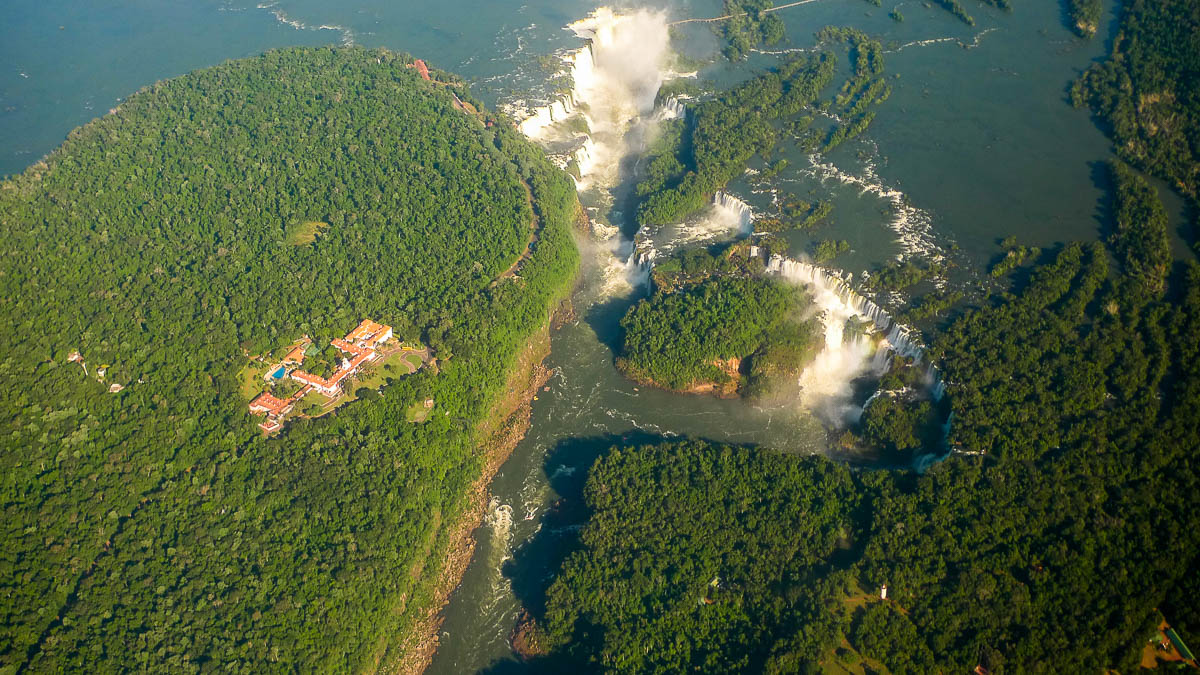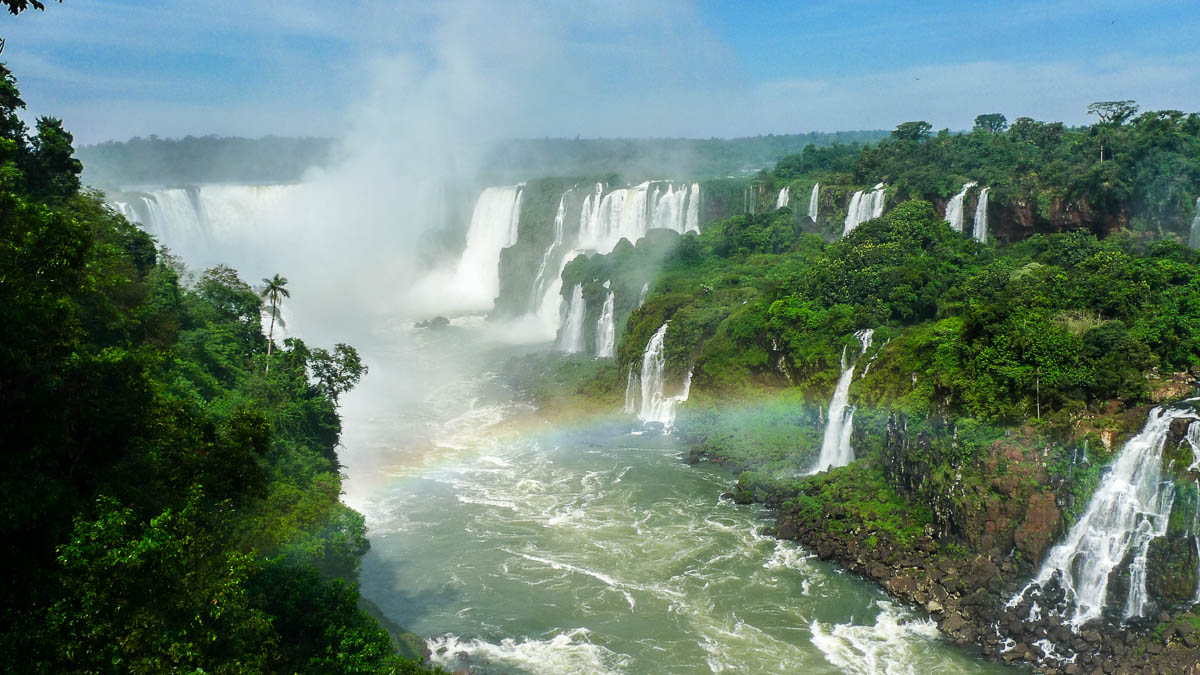 29. Easter Island.
The famous island, with the world's most infamously mysterious stones. Haven't been; dream of getting there.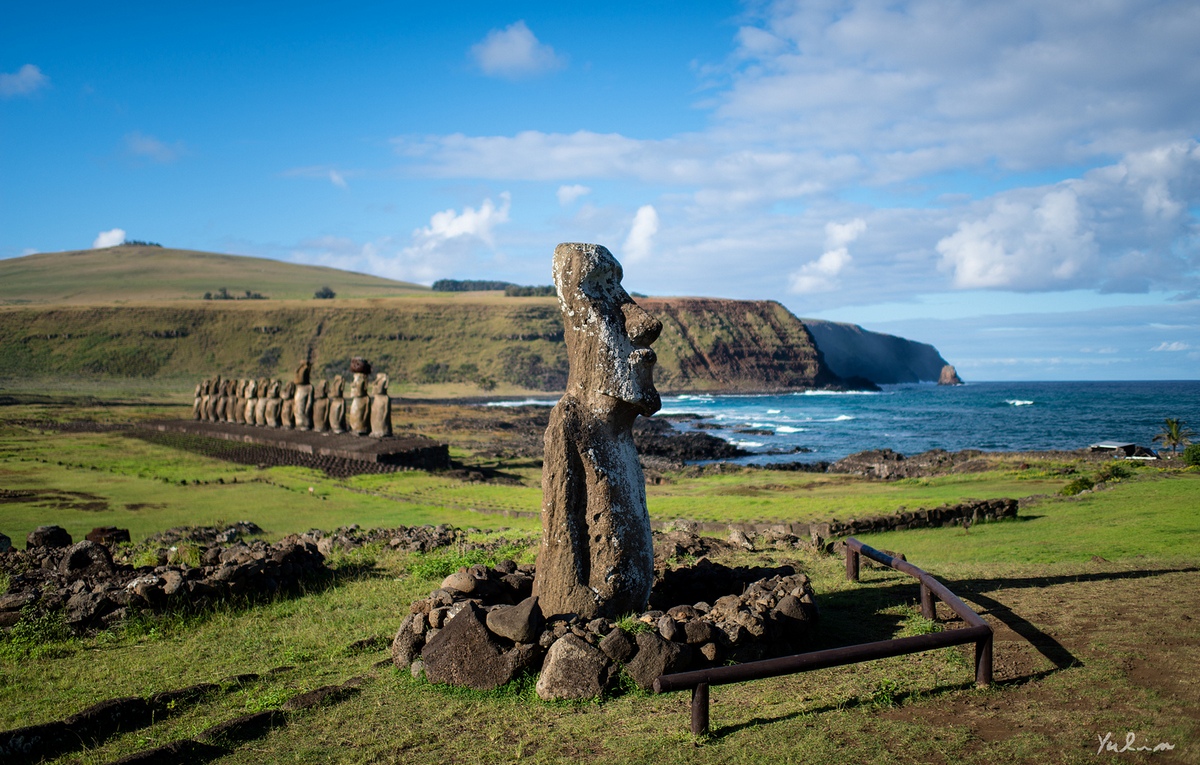 Source
30. Patagonia, Torres del Paine National Park (Chile) & Los Glaciares National Park (Argentina).
I've trekked around Torres del Paine National Park. An amazing place! Glaciers, lakes, mountains, sheer cliffs and breathtaking views all around. I've yet to get to Los Glaciares National Park, but from what I'm told it's yet another park… about which angels probably hark.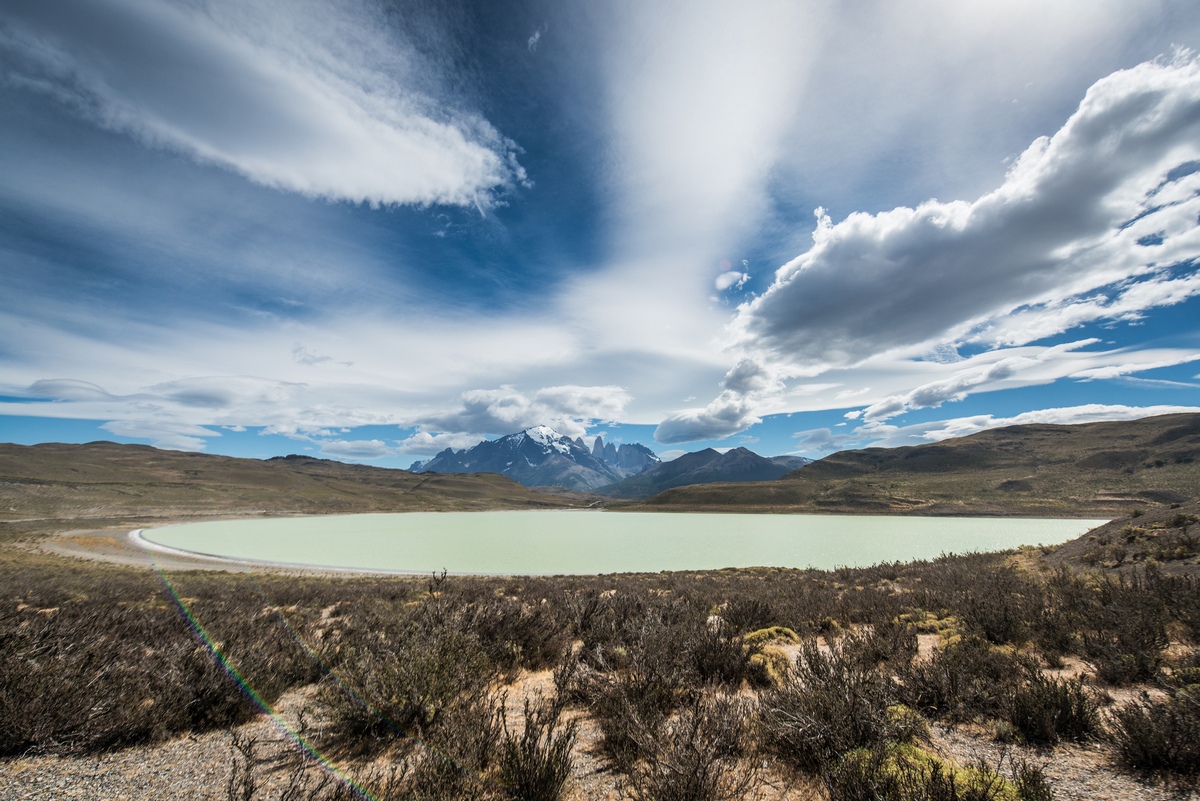 Source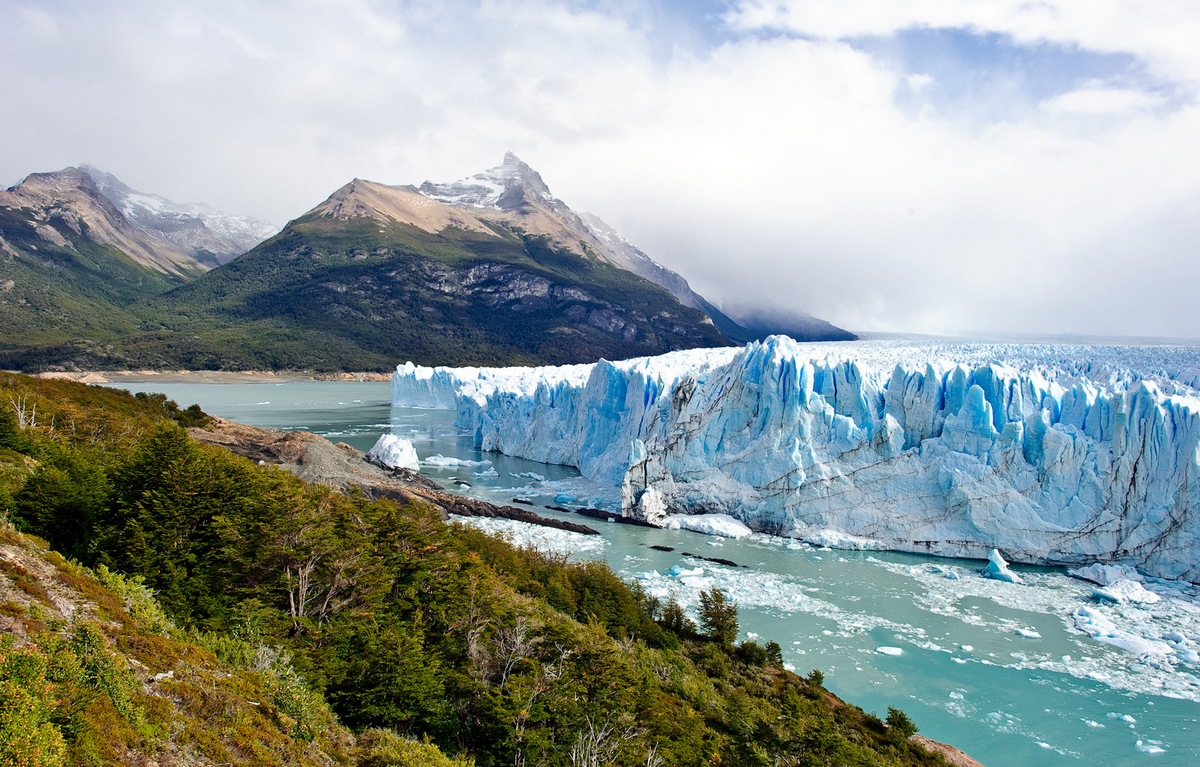 Source
Bonus tracks:
Fernando de Noronha, Brazil.
An archipelago in the Atlantic. Cliffs, beaches, sea life, cultural-historical spice. The photos really impress. Haven't been…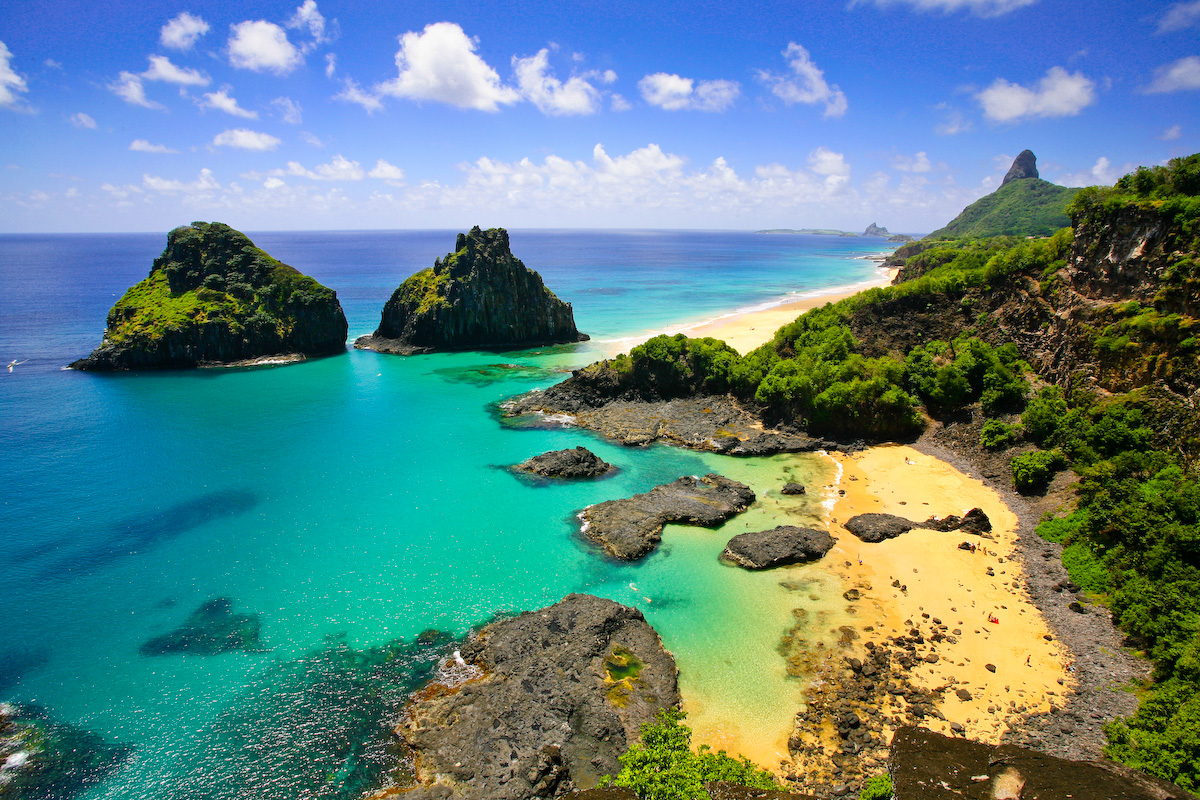 Source
General Carrera Lake.
A lake on the border between Chile and Argentina. Cliffs, marble grottos: Patagonia Marble Caves. Haven't been…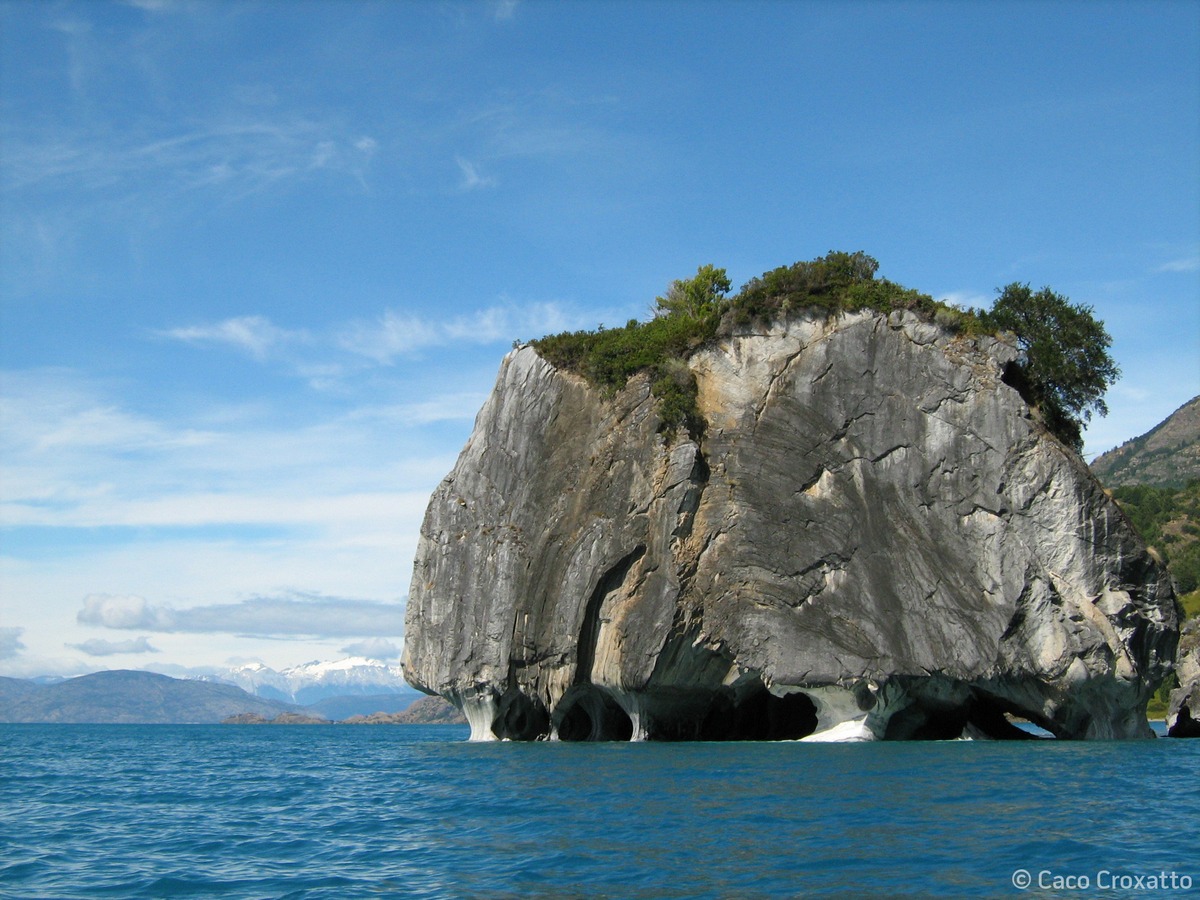 Source
Source
Ausangate Rainbow Mountain, Peru.
Unreal beauty of multicolored mountains.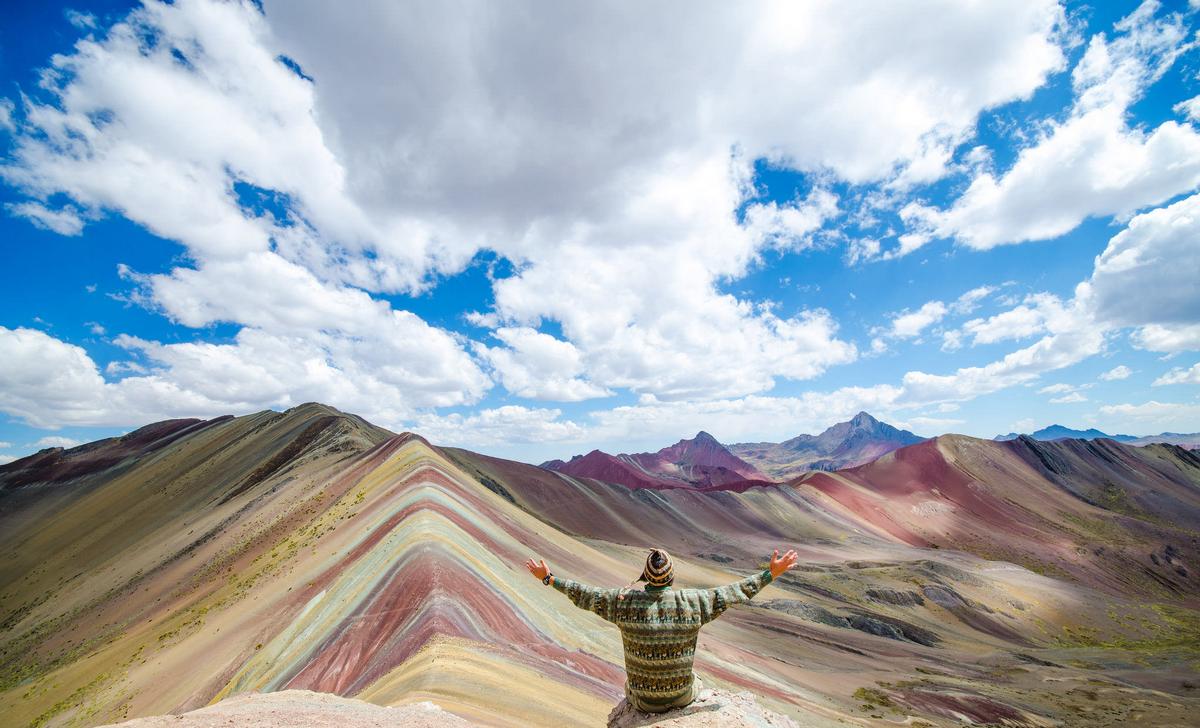 Source
Quebrada de Humahuaca, Argentina.
A picturesque valley in North-West Argentina, UNESCO's World Heritage site. Amazing Danxia-style landscapes and much more in the surrounding areas of Jujuy province.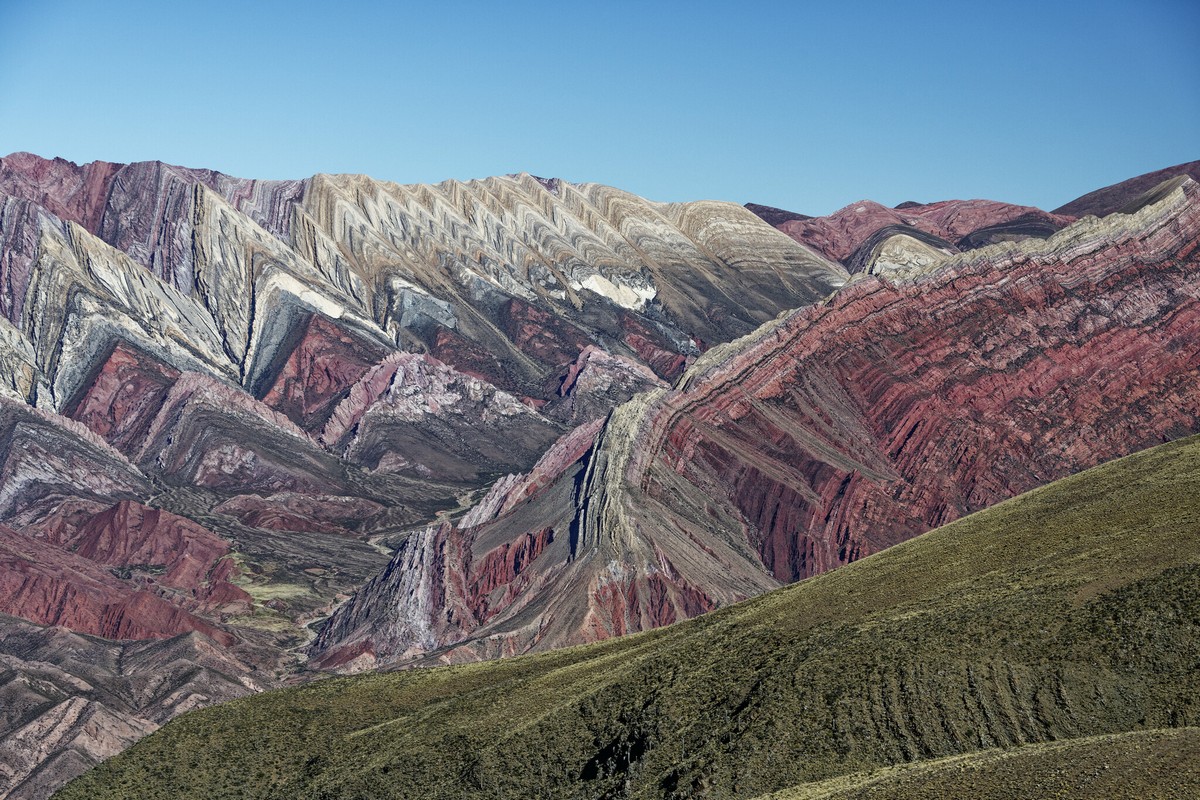 Source