Herewith, one of my regular 'columns' on this here blog of mine – (in)habitat(ion), i.e., where the locals stay and/or where we stay on our travels. This time – it's categorically where we stayed, since no locals live right next to the Iguazu Falls. Birds on the other hand…
Now, there's one hotel that sits right next door to the falls. And it's a very nice one. It's the Belmond hotel das Cataratas. Here's an aerial pic thereof: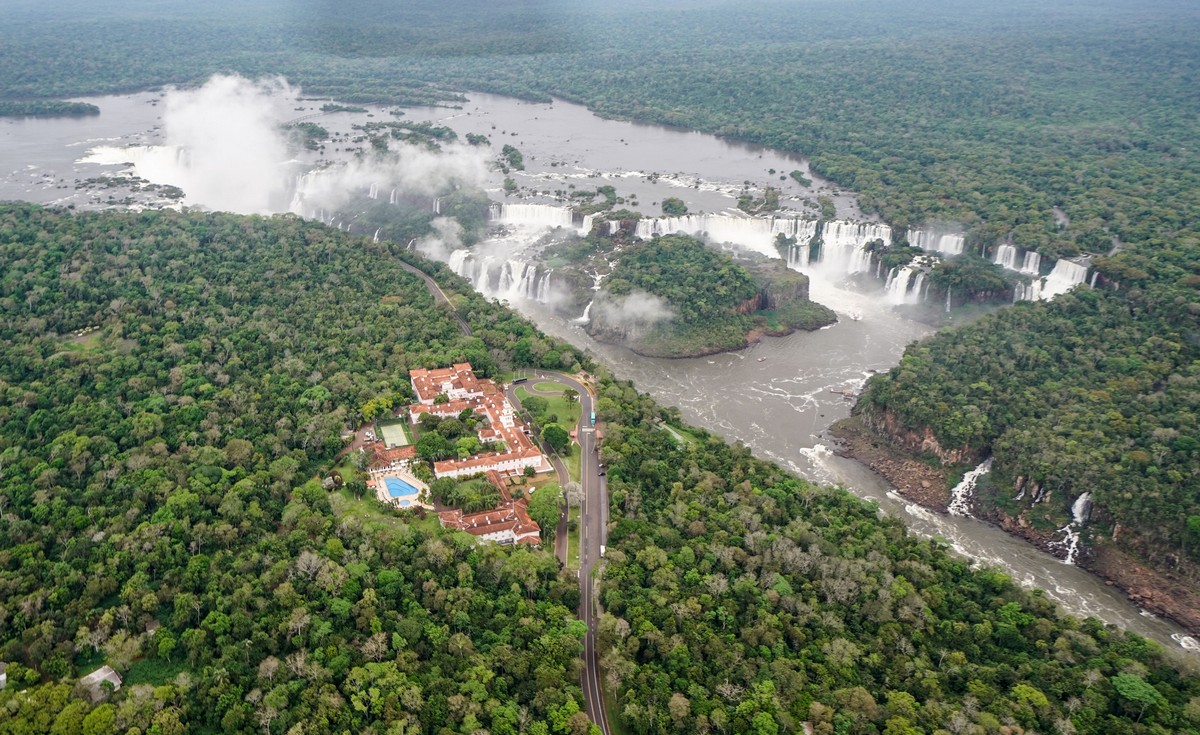 If your budget permits, I heartily recommend you stay here. The reason is fairly obvious: as in selling real estate, it's down to three simple things: location, location and location!
A room with a view of the falls isn't really needed (you can't see them too clearly through the forest that surrounds the hotel). But waking, breakfasting, then a stroll of just a hundred meters to the Iguazu viewing platform – well, what more could you ask for? Ok, I guess you could ask for a pre-breakkie morning constitutional to the falls, and even a post-dinner walk thereto, cigar in hand. The answer would still be 'no problem'!
Another bonus of staying at this hotel, if you really needed one: it's in the middle of a national park!
Btw, at the entrance to the park there's a really cool bird sanctuary – one of the best I know, if not the best.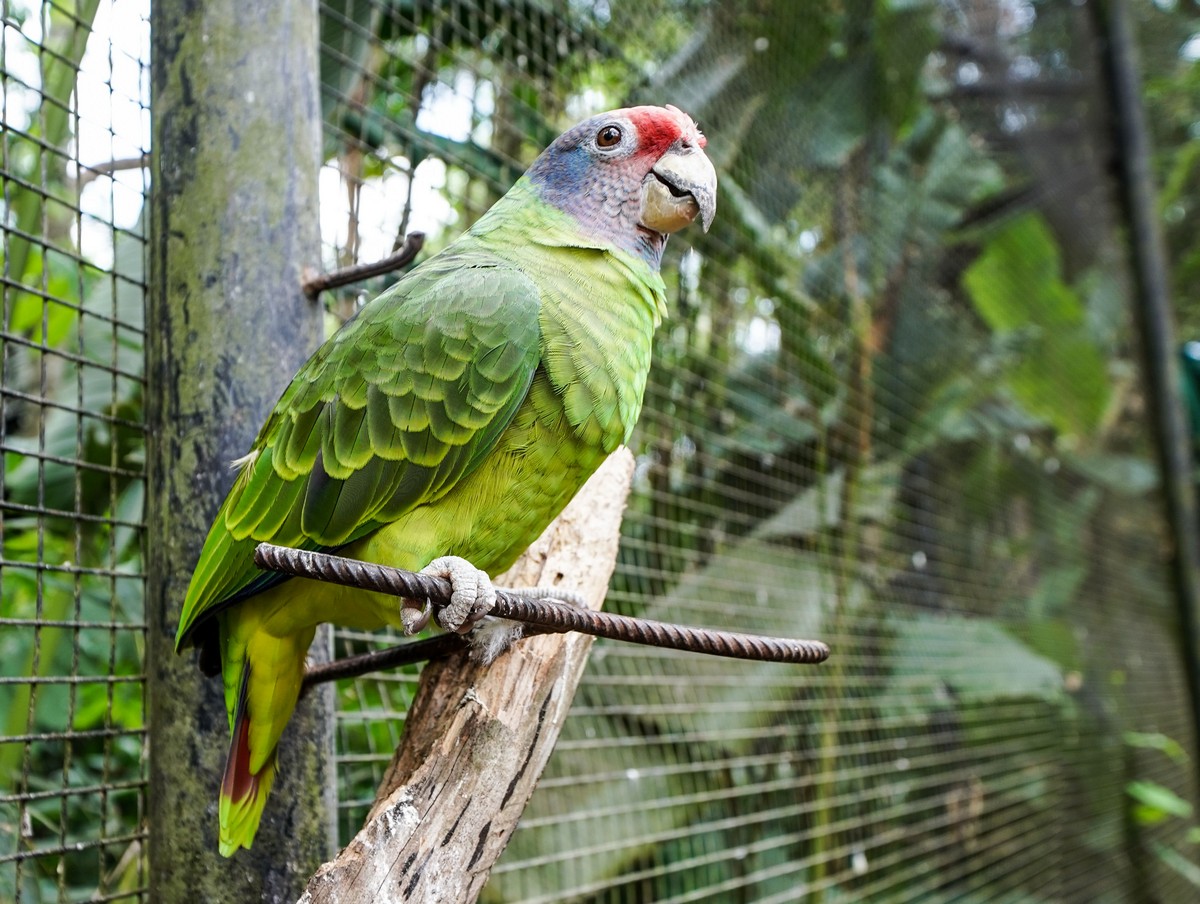 All sorts of interesting, exotic birdies here. More details – here. But here – a few pics:
So that it looks like there are more flamingos – they've added funny mirrors behind them :).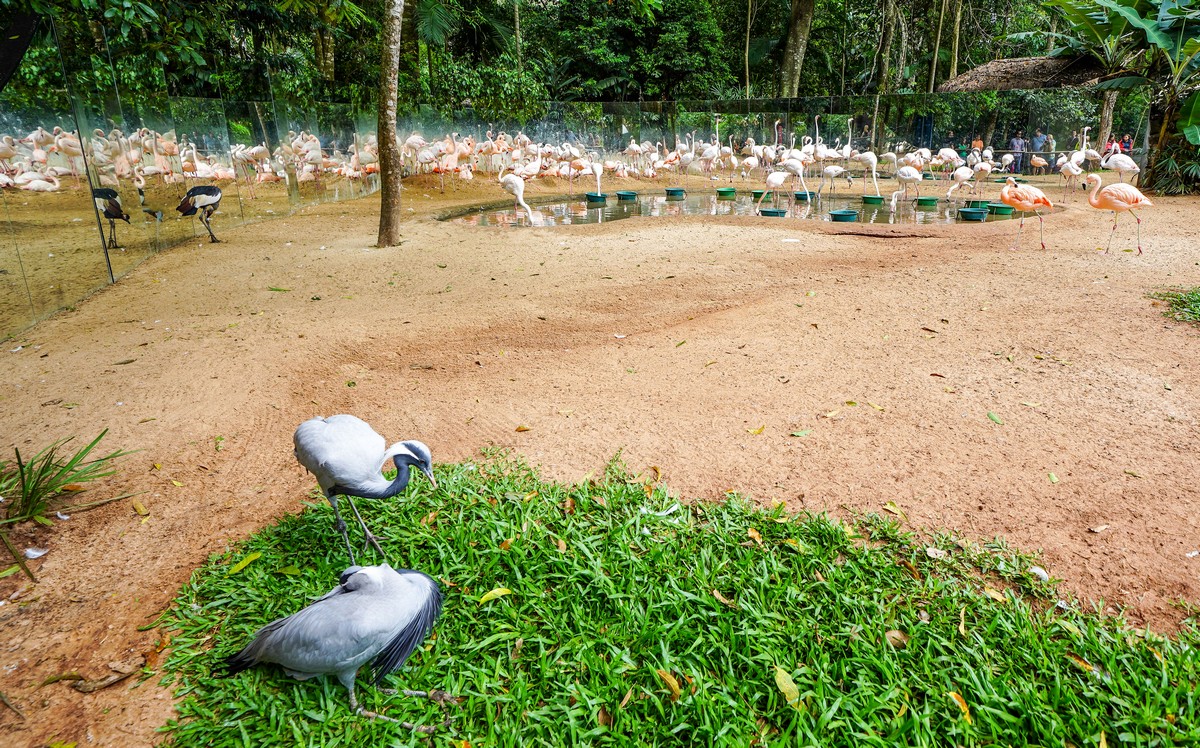 Some areas you can get into where you can walk in among certain 'friendly' birds like toucans and various types of parrot.
I say friendly… but in the case of the toucans I should add cheeky (next photo from 2010):
No. Let's scratch 'friendly and cheeky' altogether for the toucans. I was told how sometimes these hooligans sometimes go off on one and pillage other birds' next, steal eggs, and kill and eat baby birds. The devils! Indeed: nothing crueler than the animal world…
Check this out: next pic – a pond with various wildlife here and there: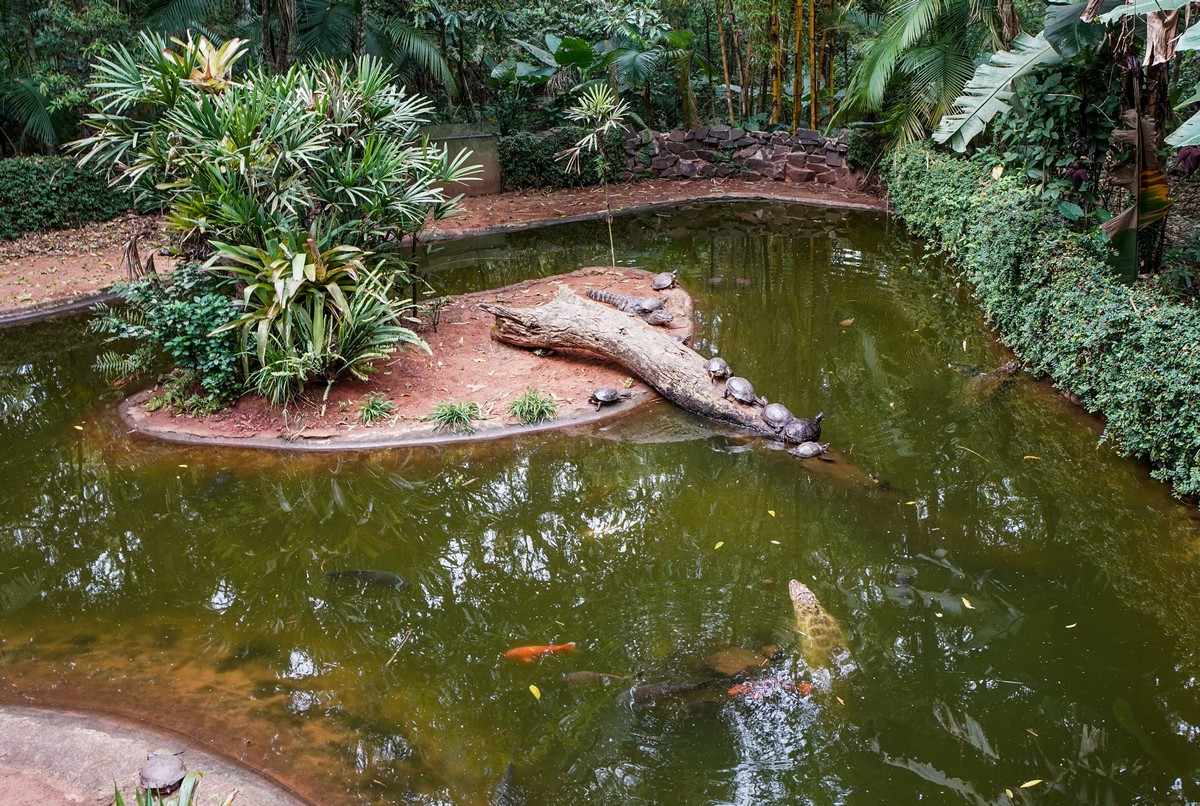 Take a closer look – in the next pic: YIKES! Now that is one brave turtle/tortoise; or is it a friendly croc? :).
And this cassowary apparently bites. Yes. Hardly amiable-looking.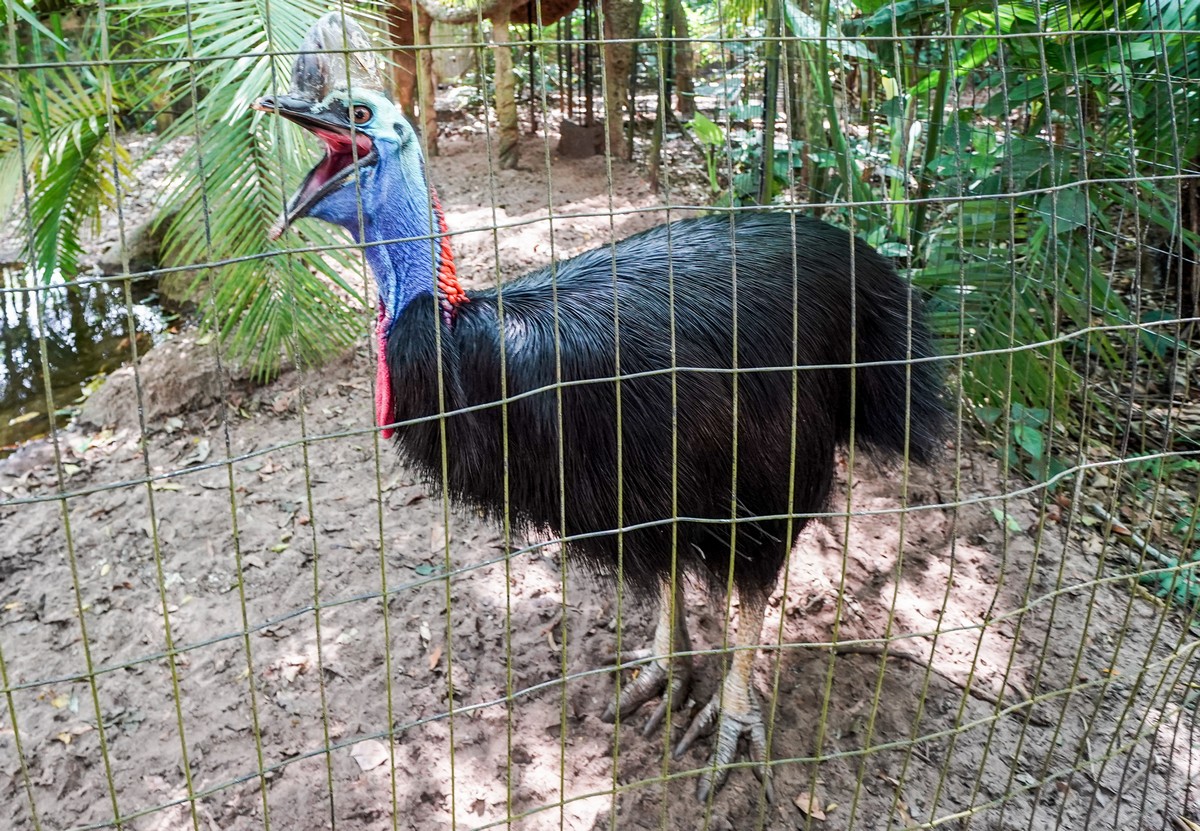 In short – a whole hour easily filled with avian enjoyment. If ever here – visit it!
Another thing if you're ever here: have a few – say, three – more days here to be able to take your time. And have a tour agency organize the trip and tickets and guides and excursions for you. Which tour agency – why not this one? We used it and were very impressed. Well done guys, and thank you!
That's all folks. But I'll be back with more Iguazu tales tomorrow!…