Hi folks!
Next up on this world tour of the Top-100 Must-See Places in the World – North America…
1. Alaska.
Southern Alaska is a land of mountains, waterfalls, lakes and glaciers. More salmon than you can shake a fishing rod at, whopping whales in the ocean, and all sorts of other interesting beasts. Northern Alaska is all about harsh Klondike Gold Rush scenes straight out of Call of the Wild or White Fang. I was there in August and all it did was pour it down. I need to get back there in June or July, which they say are the best times. Details – here.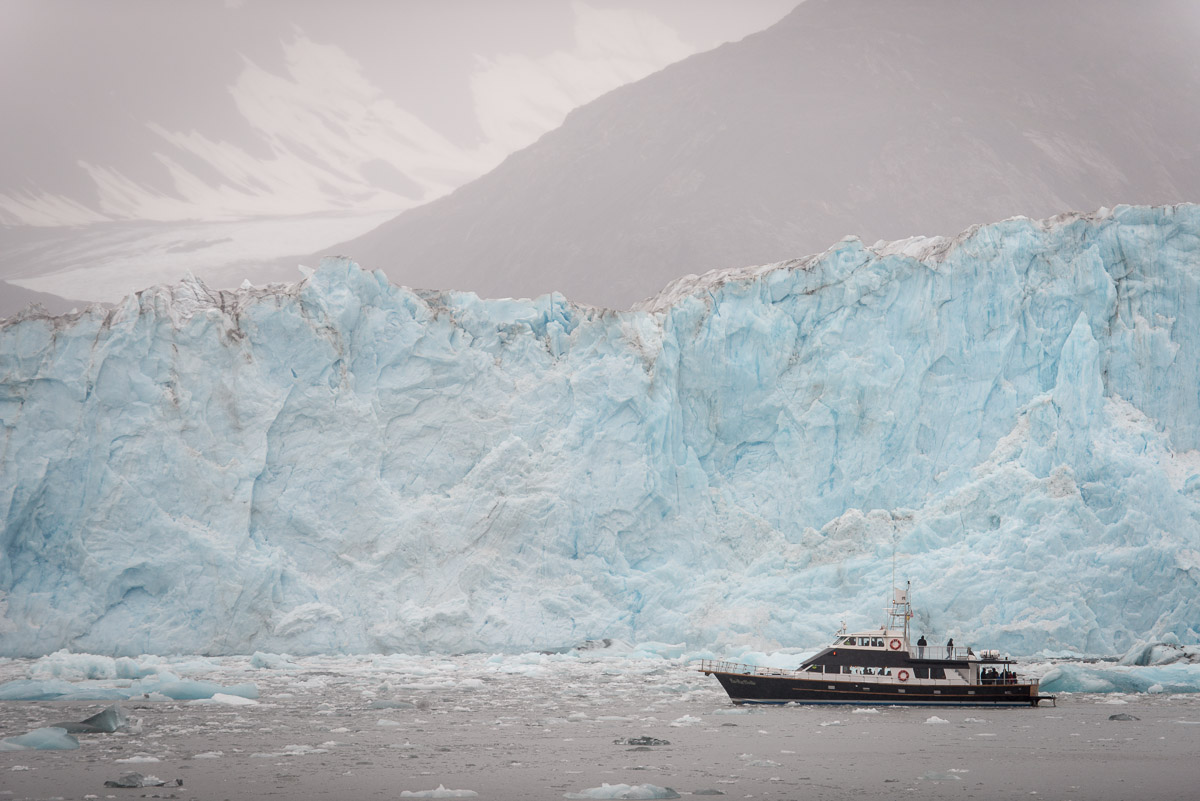 2. Greenland.
Technically, this oddly misnamed country (Whiteland, hello?:) is a part of the North American continent. Glaciers, fjords, mountains. A mysterious place populated by few – visited by fewer. Which was one reason I got myself there!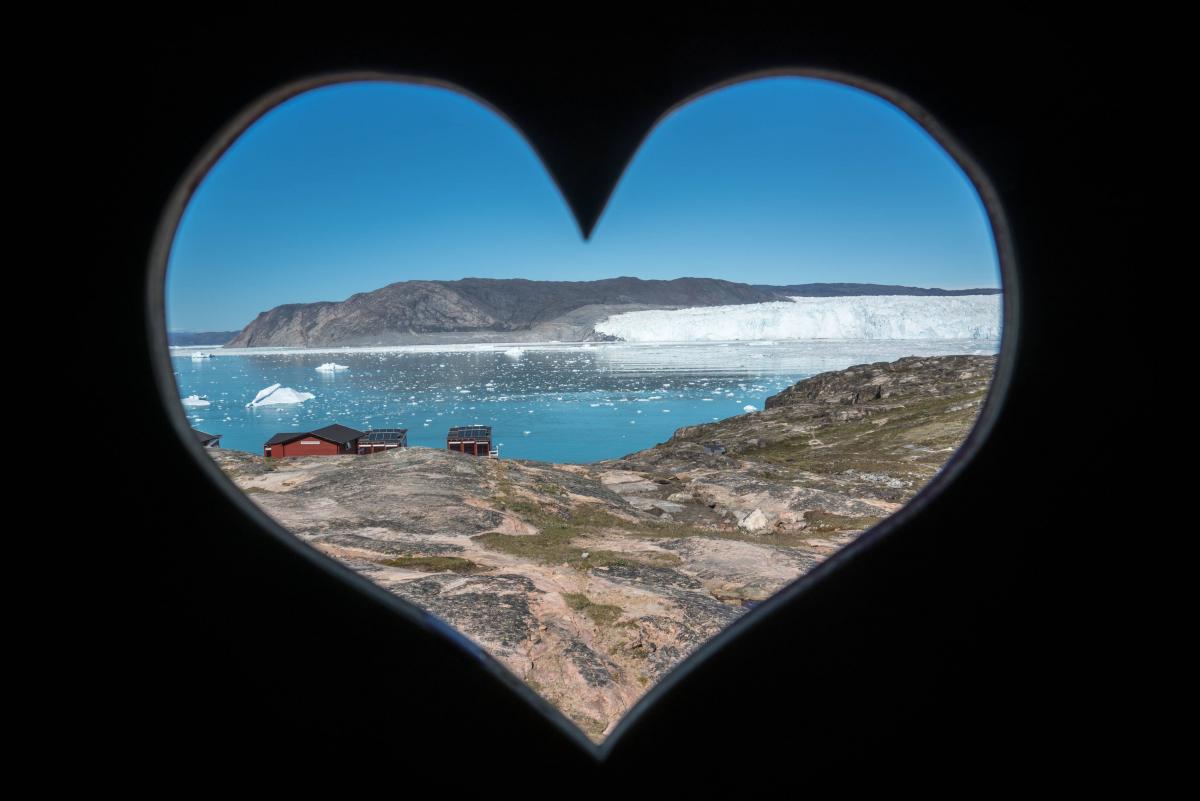 Source
3. Yellowstone National Park.
I haven't been here, but have long dreamed of doing so, as it's full of geysers, hot springs and other volcanisms. Reports on the internet claim that its resident super volcano is about to wake up from a long sleep and cover everything in lava. So hurry and get here asap, otherwise there might not be much left to see.

Source
4. Niagara Falls.
Probably the most famous waterfalls in the world, and probably also the most accessible. I've seen them only once from a plane, but I really need to get down on the ground to check out these fearsome falls in the flesh. I'm told they need viewing from both sides; that is, the Canadian and US sides.

Source
5. Black Rock Desert, Nevada.
A desert with a salt lake. I've been recommended this place many times, and the photos on the internet do look impressive. It also features the Fly Geyser. The jury's still out on this one – is it beautiful, or is it a tacky monstrosity? Still, guess we won't find out as it's situated on private property, and you can only get to have a look with the permission of the owner of the territory.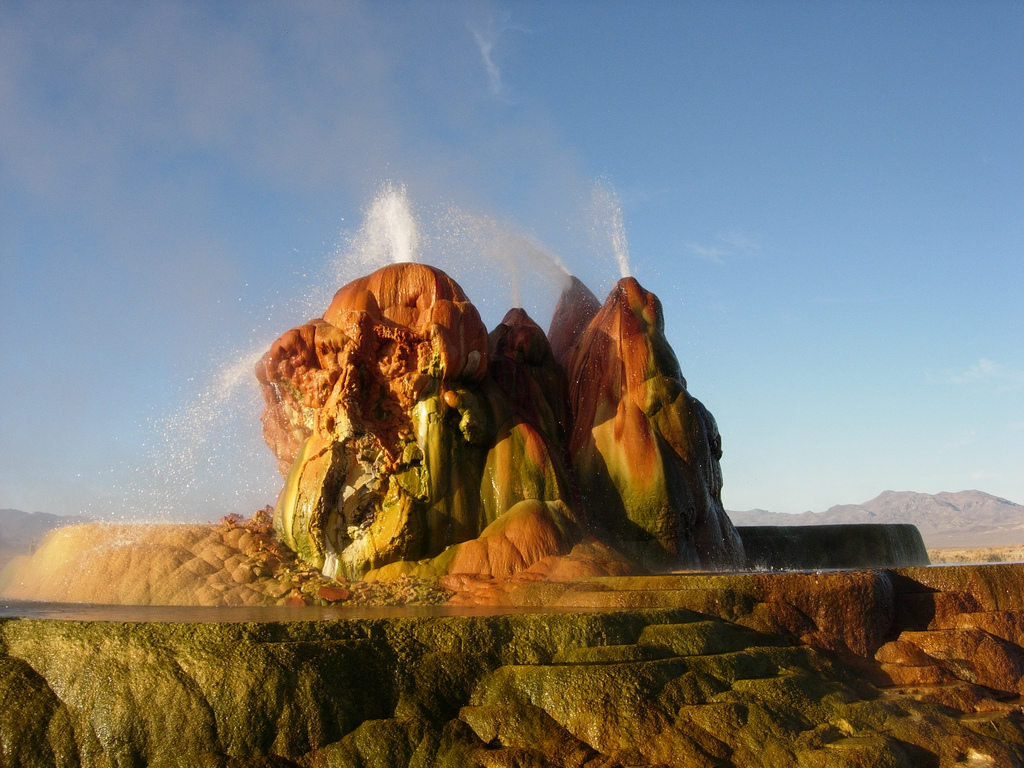 Source
6. Bonneville Salt Flats.
Bonneville – another salt lake, a gigantic one, with unearthly landscapes all around, mountains and mirages! A good few hours strolling around and about here: simply mandatory. If you walk away from the road a few kilometers deep onto the flats the feeling that overcomes you is just unreal. Next time I'll have to have a drive across the salt plains, just like all the world speed record hopefuls… And since Salt Lake City is just nearby, I think a spot of downhill skiing would also not go amiss.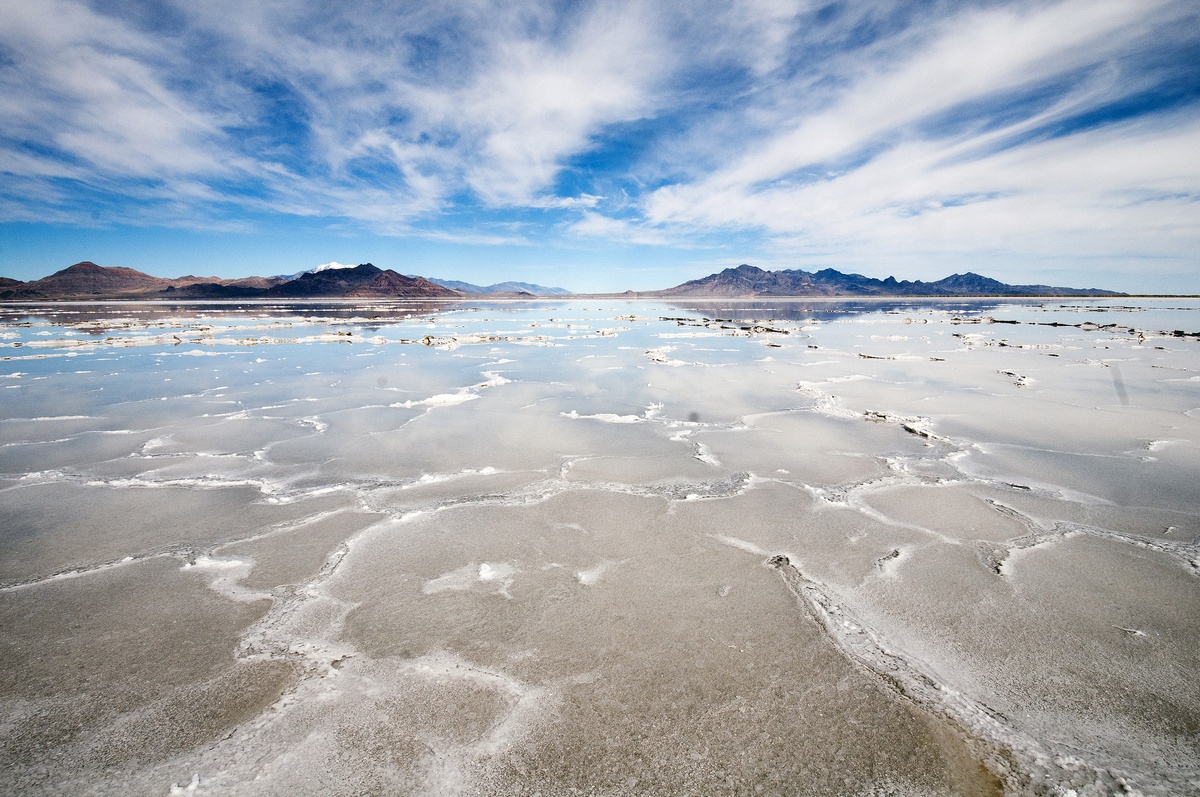 Source
7. Utah/Arizona Red Rocks, Arches, and Caves.
Red rock formations scattered across the sizable territories of two neighboring states – Utah and Arizona. Enormous expanses of different red stone species: rocks, labyrinths, columns, arches, caves and other wonders. The main places with a high concentration of objects of interest are as follows:
Canyonlands

Arches National Park
Details here.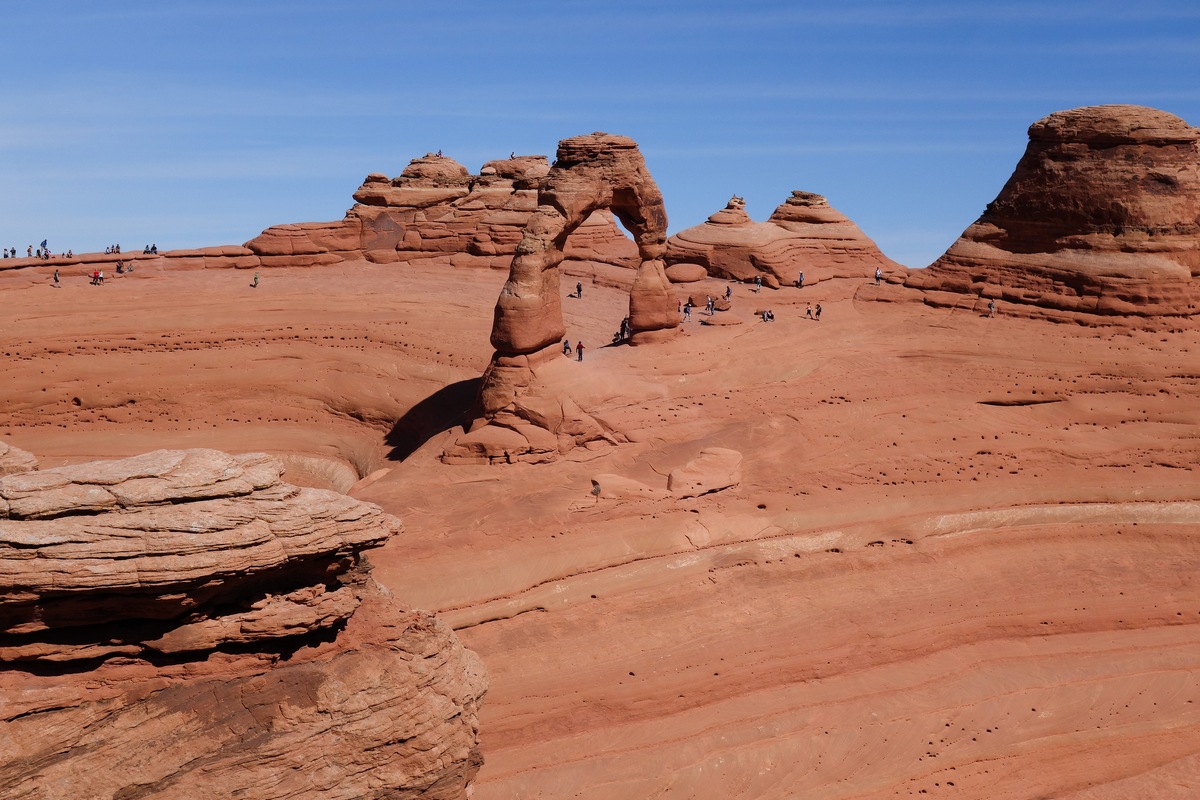 Monument Valley
Details here.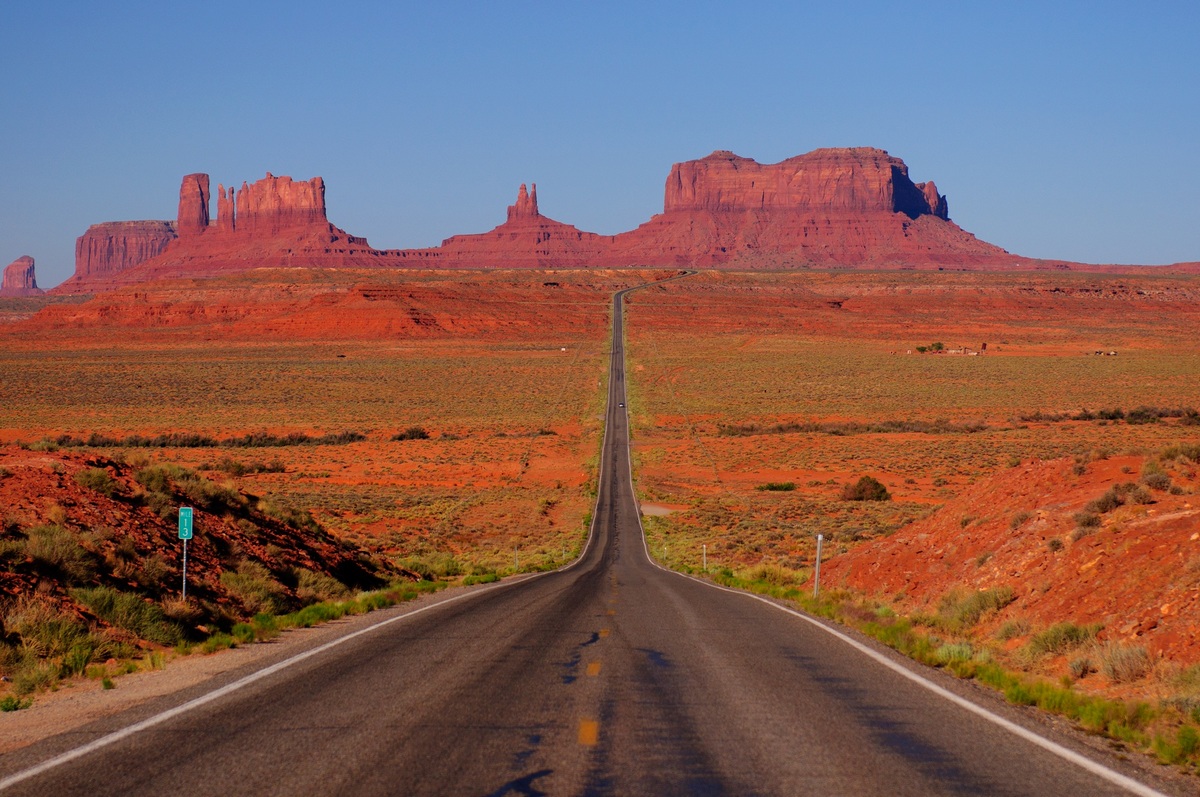 Source
Antelope Canyon
Details here.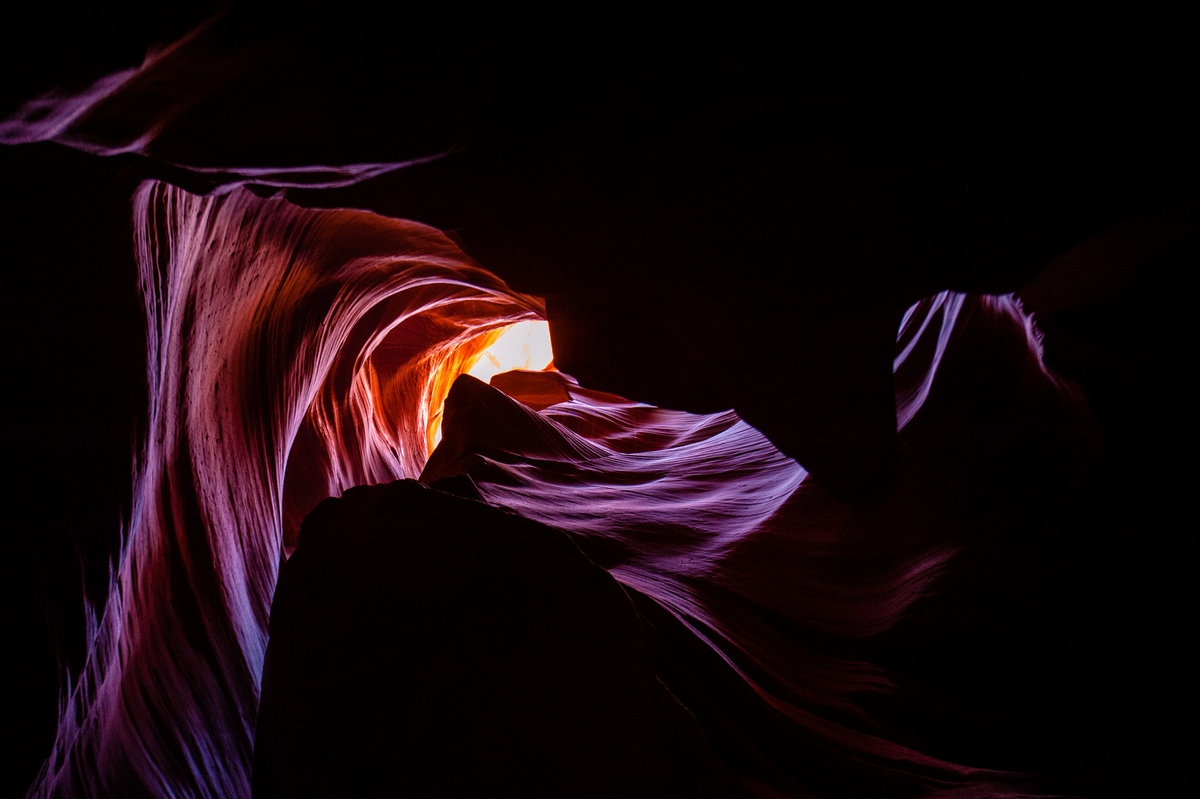 Paria Canyon, the Wave
Access here for tourists is limited. Entry tickets need to be won in a lottery, so chances of ever getting here are slim. Makes it all the more coveted and exclusive, however…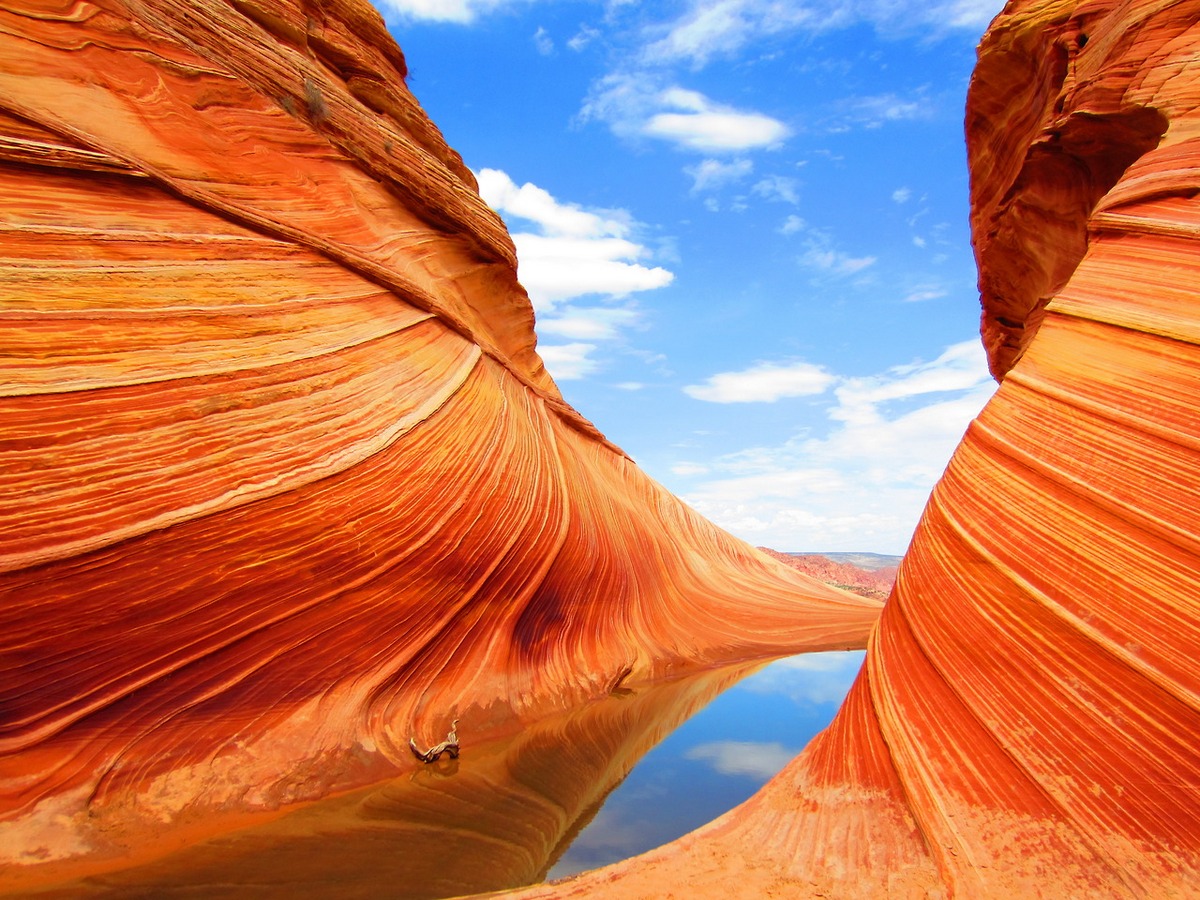 Source
Sedona
Details here.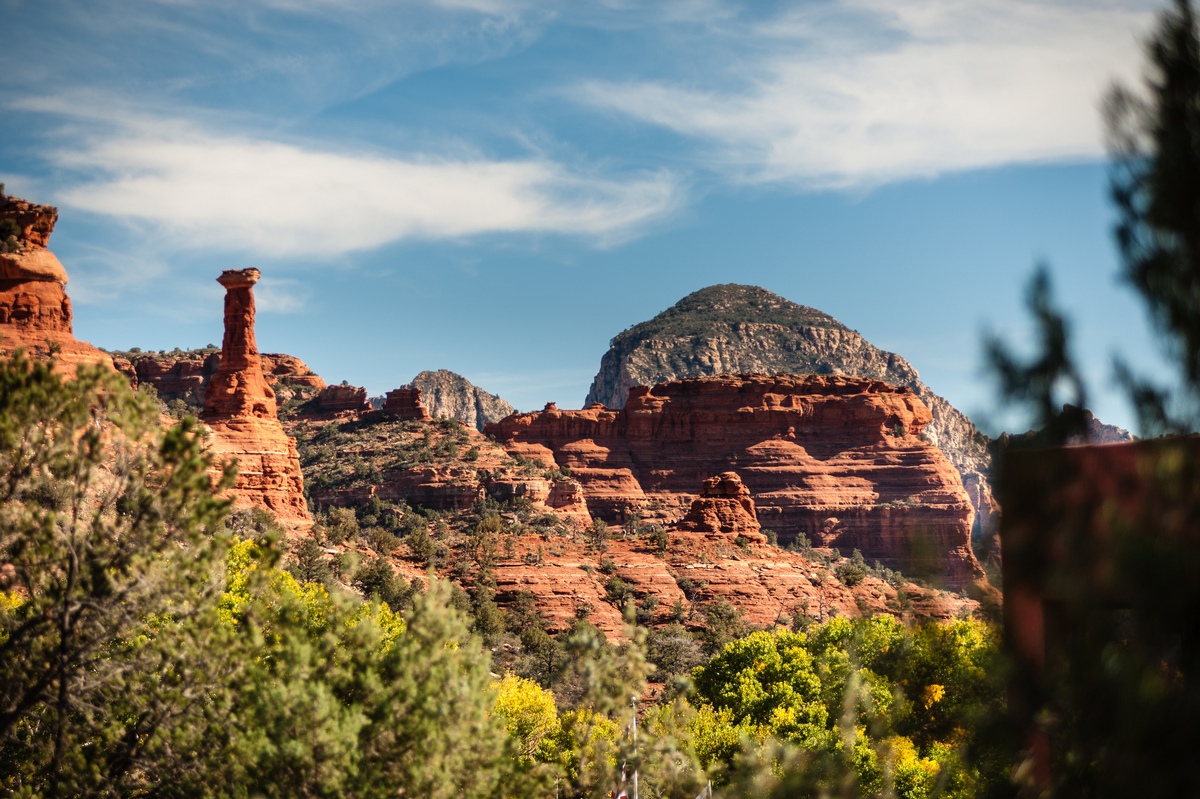 Bryce Canyon
Haven't been yet.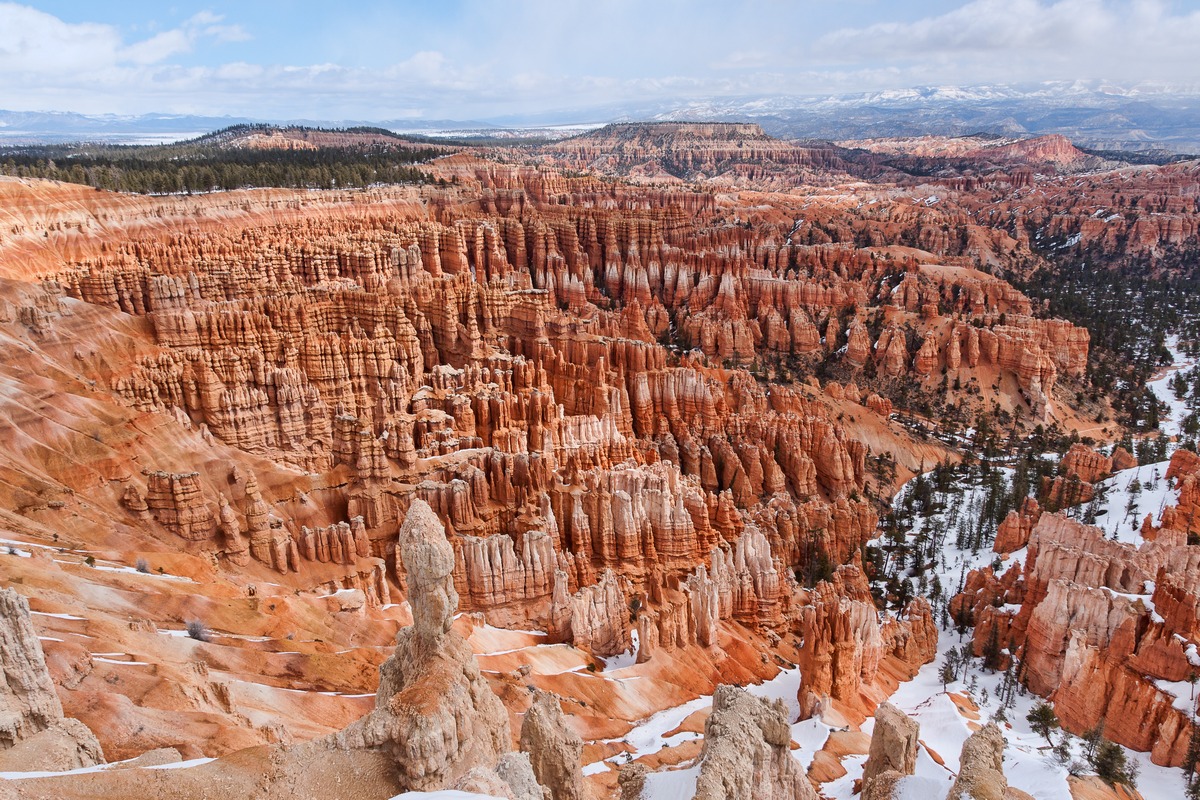 Source
Zion National Park
Ditto.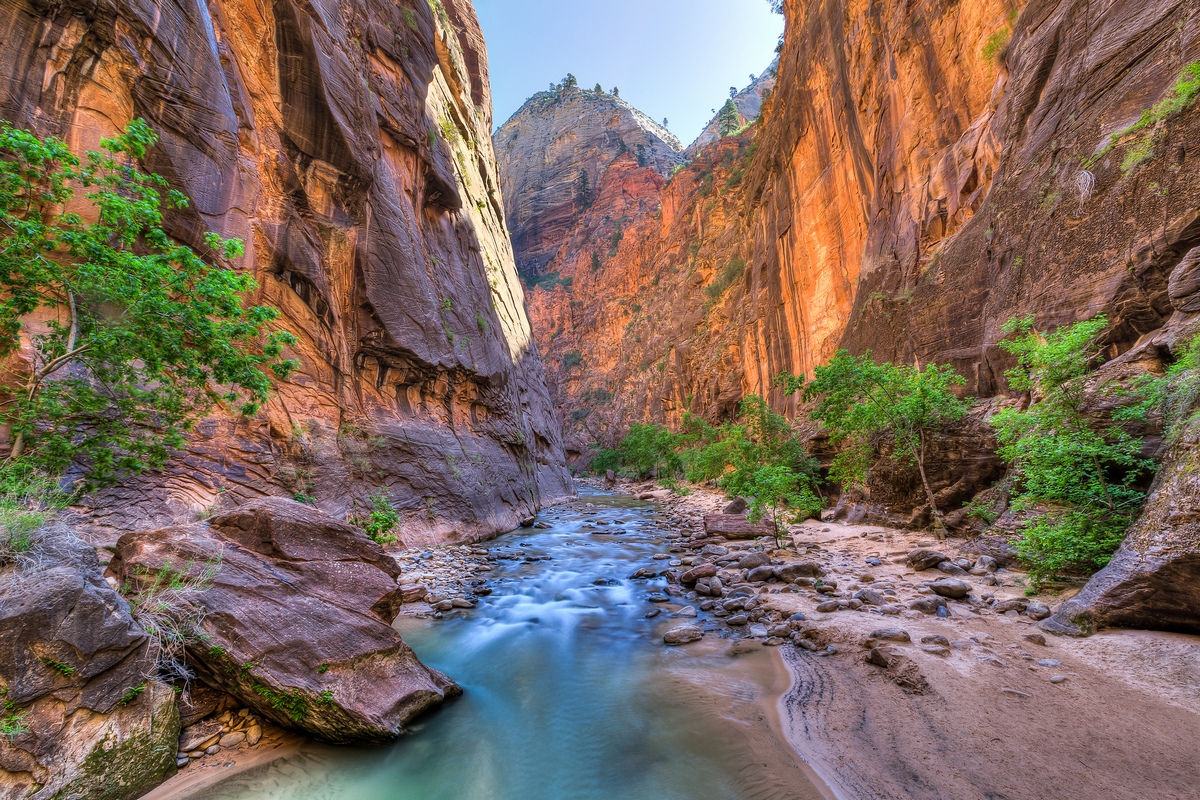 Source
8. Grand Canyon, Arizona.
A very grand canyon. So grand it became the Grand Canyon. A grandiose catastrophe that occurred millions of years ago left us this grandiose canyon to behold today – a unique super-colossal scar across the face of the planet. A visit once in a lifetime: mandatory. If you've time, raft down it, take a chopper excursion over it taking off from nearby Vegas, or at the very least walk the plank – the Grand Canyon SkyWalk. A few pics – here.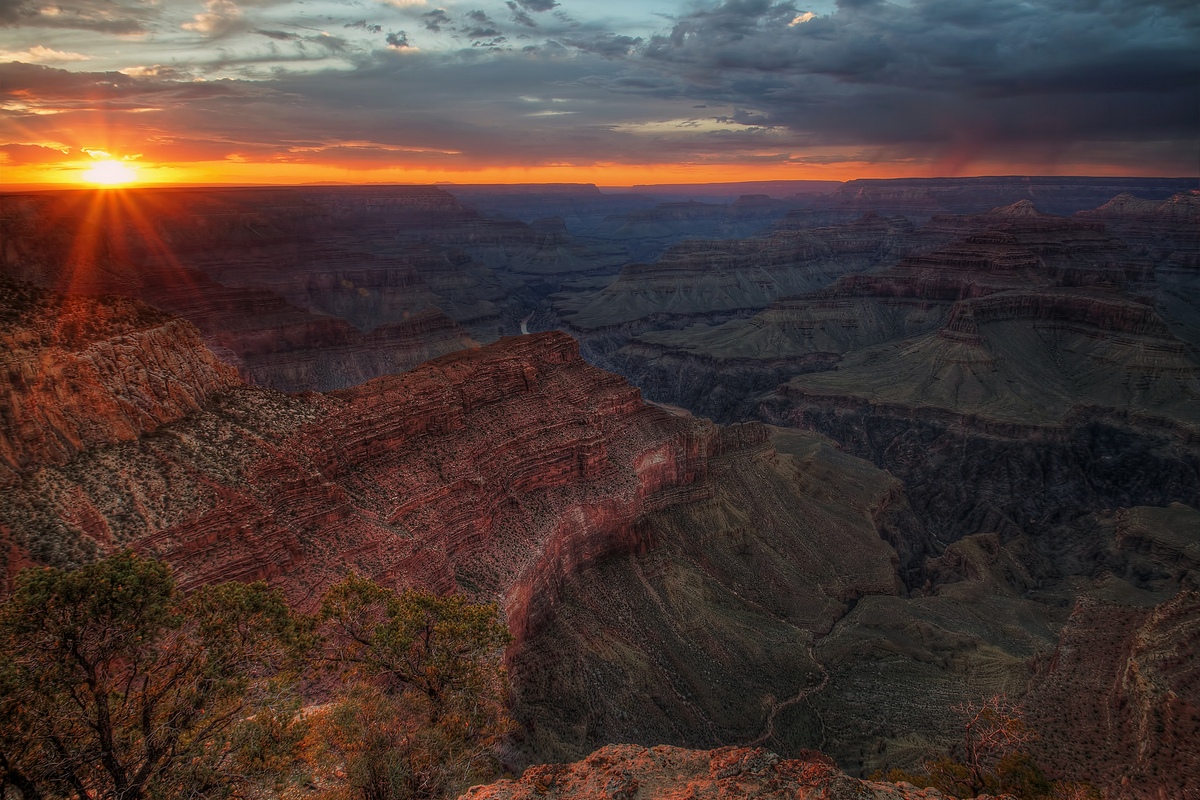 Source
9. California Redwood Parks.
National parks in California – you just can't get enough of them. Forests, rocks, desert, waterfalls, volcanism… – it's all to be found here. Perhaps most mind-blowing of all are the Californian redwoods.
I was first in the Golden State as far back as in 1997 – the year in which KL was founded, incidentally – but I still remember as if it were yesterday how these towering titans in Big Basin Redwoods State Park completely blew my mind. What I recall the clearest was seeing the tiny new trees starting out in (a very long) life, which stood next to their parents and other older relatives – who were more than a thousand years old!
Note: the redwoods can be experienced not only at Big Basin. There are also the Redwood National and State Parks, Kings Canyon National Park and Muir Woods National Monument.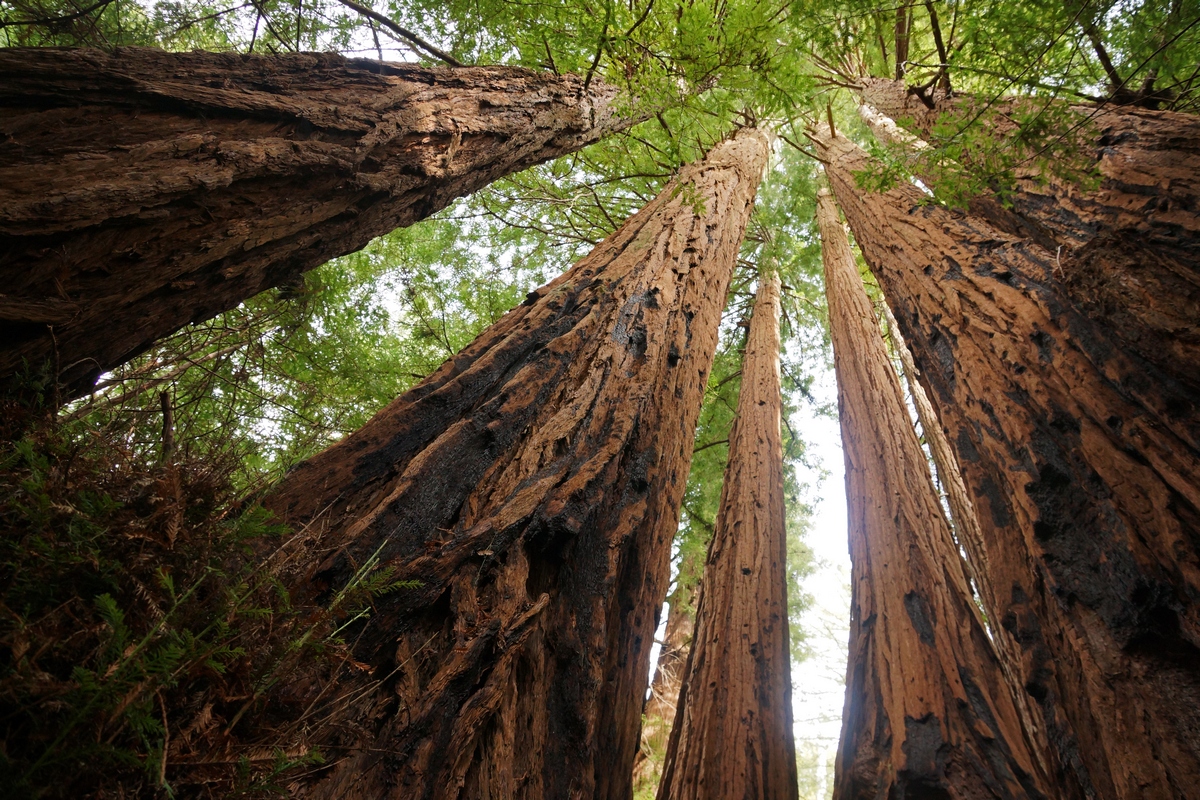 Source
10. Yosemite National Park.
Though in the same state as the redwood national parks mentioned above, this national park (incidentally, pronounced yo-SEM-it-ee:) needs a separate mention because it's just so OMG-amazing and unique. At least, that's what everyone tells me who's been, for I still haven't made it here! It's a mountain valley with wonderful waterfalls and rapturous rocks. It's all so beautiful Apple named one of the versions of its OS after it, mispronounced the world over :-).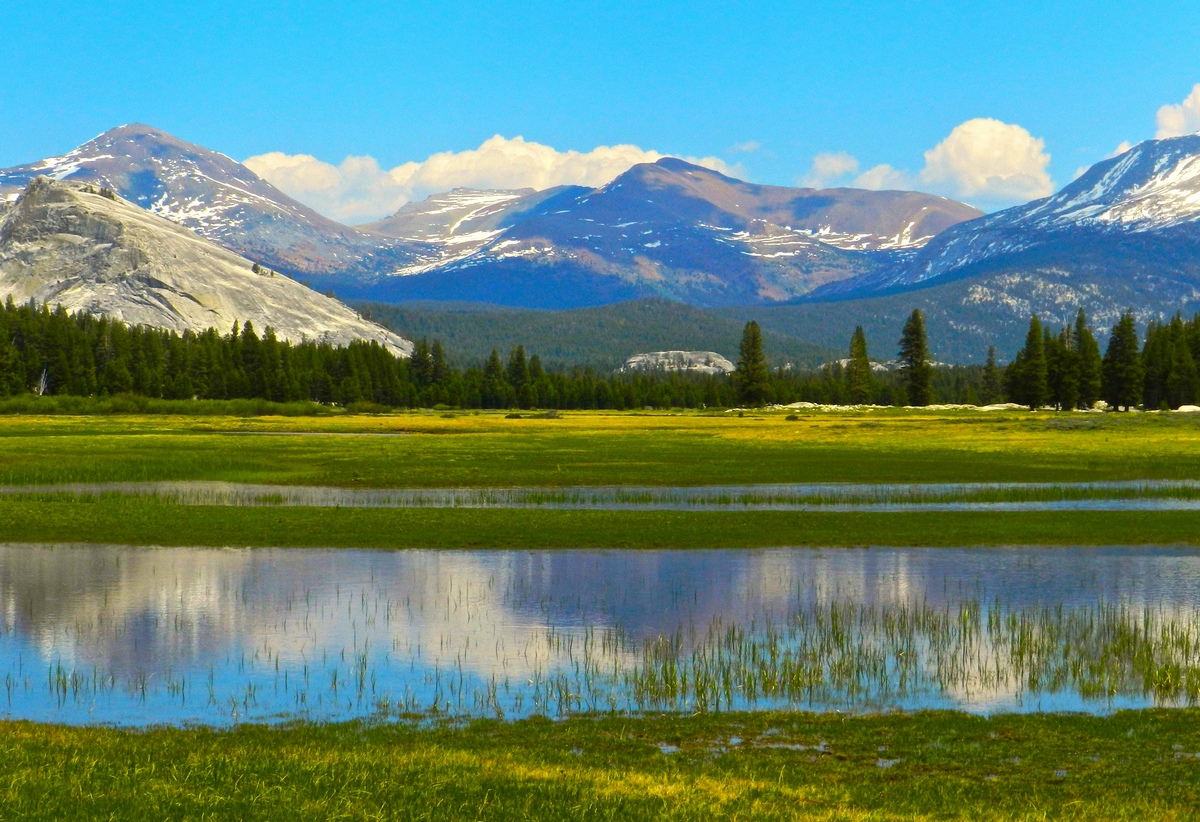 Source
11. Death Valley, California.
The photos of this place look awesome. I like my places extreme, and I think this one might just be able to tick that box: it's the lowest, driest and hottest area of North America! And I just have to get to Zabriskie Point, naturally :-).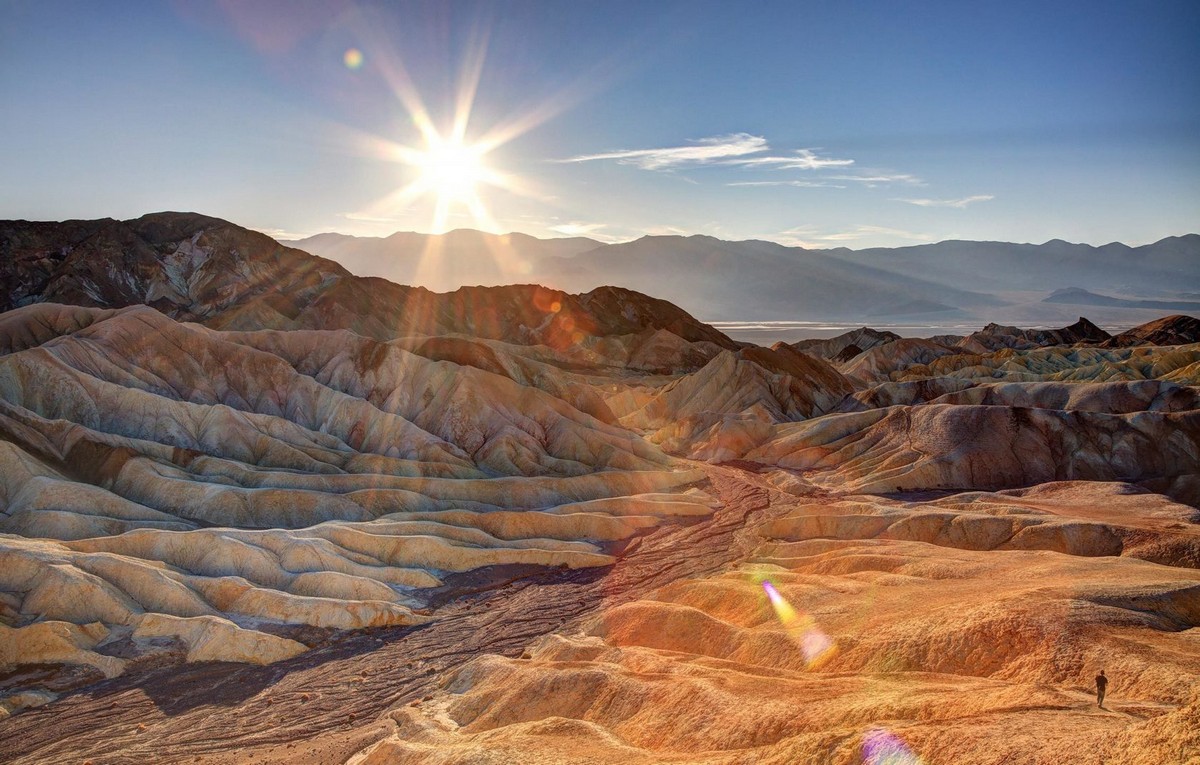 Source
12. White Sands, New Mexico.
I haven't been here either, but, judging by what I'm told and the abundant photographic evidence, it's one more unique place that needs checking out.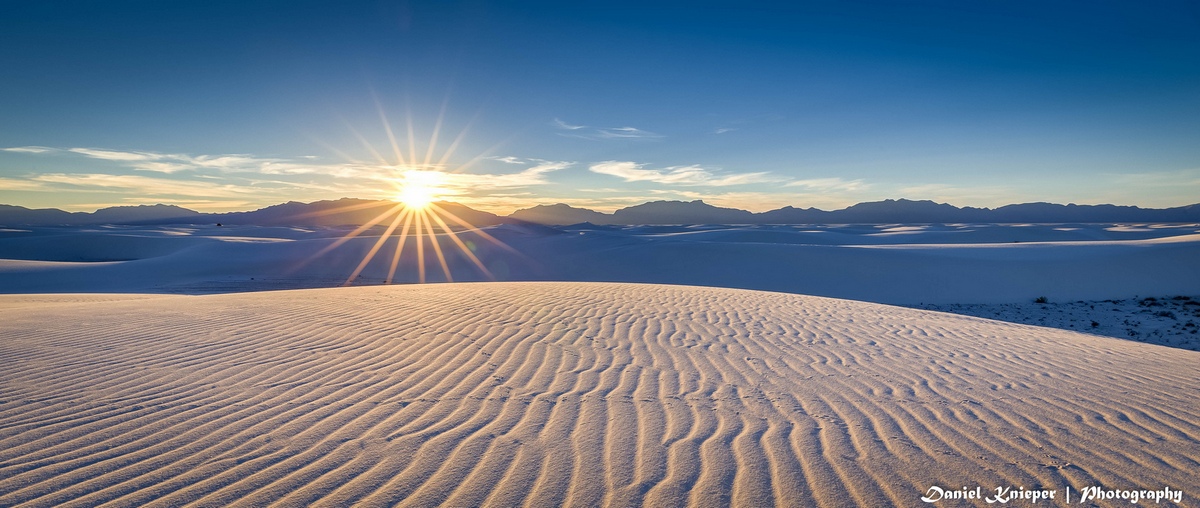 Source
Bonus tracks.
Of course, you won't see all North America has to offer with this 10-point list of must-sees. The continent is packed so full of mind-blowing places, a Top-1000 would be more appropriate. But in the meantime before I get round to attempting such an opus, here are a couple more places of merit that, though not making the Top-100 (just), are still worthy of a mention due to their breathtaking beauty.
Key West
At the southernmost tip of Florida, stretching out in the direction of Cuba, there's a string of islands – the Florida Keys – all joined up by bridges that carry Route 1. The last in line of this archipelago is Key West. The town-island itself plus Route 1 getting there combine to give this location a very special feel-good vibe; so special, it earned a spot in my Top-100 bonus tracks.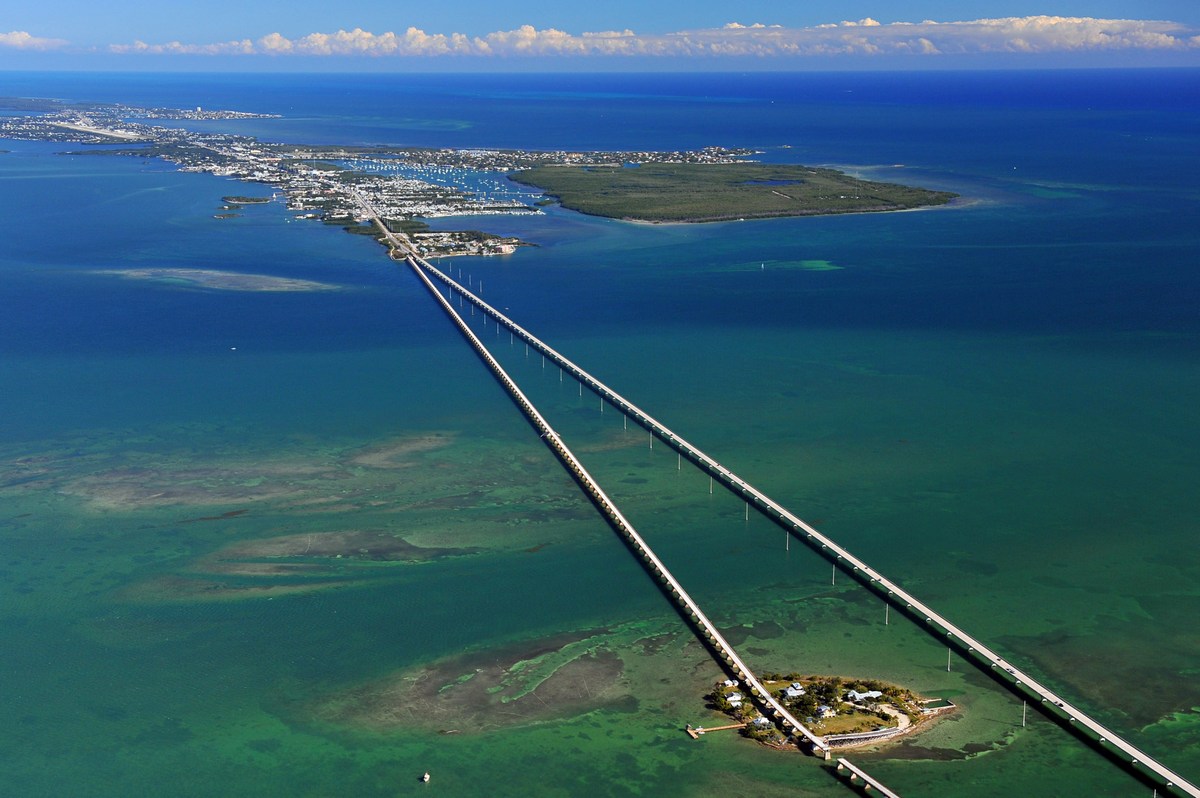 Source
Cape Perpetua
Perpetually picturesque rockiness on the Pacific coast, featuring highlights Well of Torah (in the below pic) and Devil's Churn – an inlet from the Pacific that emits a demonic sound that could well be the sound of the devil's tummy churning!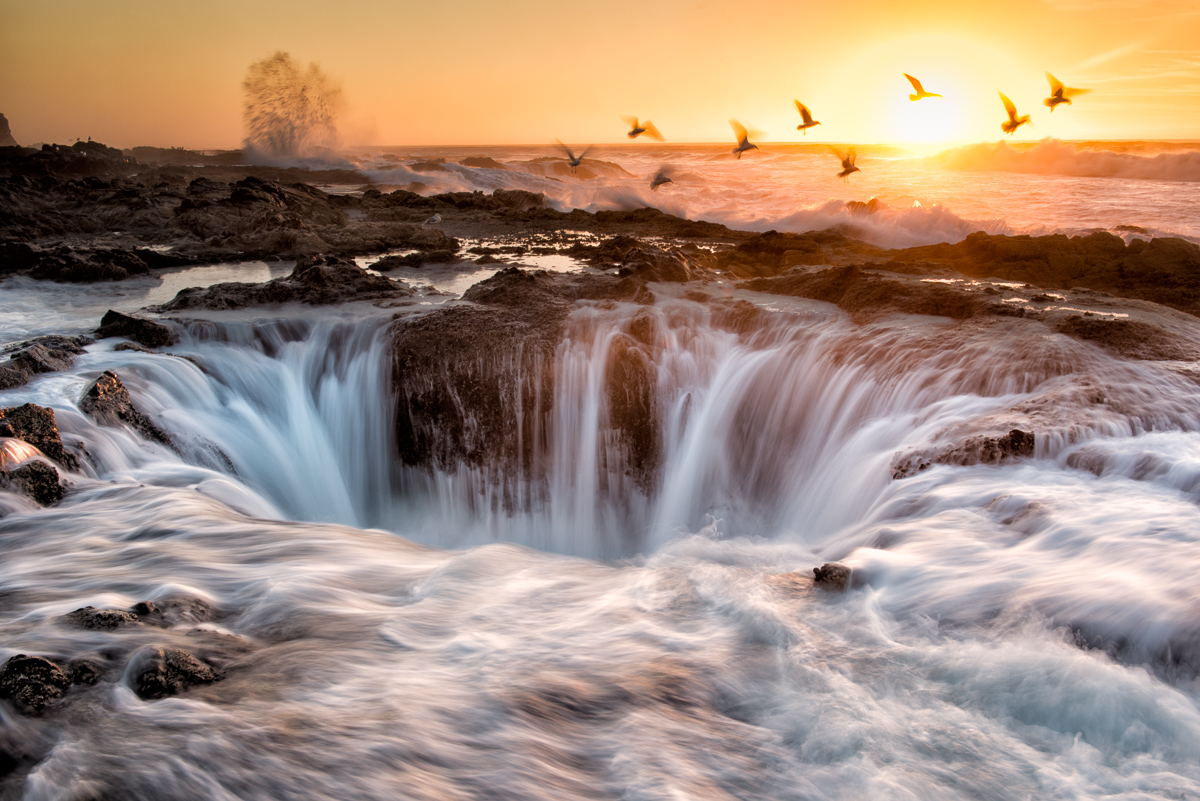 Source