After a two-hour express connection in Sydney, and 12 hours up in air on the Santiago de Chile – Beijing route, we finally land. Phew! This completes my latest circumnavigation of our planet: 25+ hours in the air, 32 hours traveling door-to-door. A little tired, but never one to complain.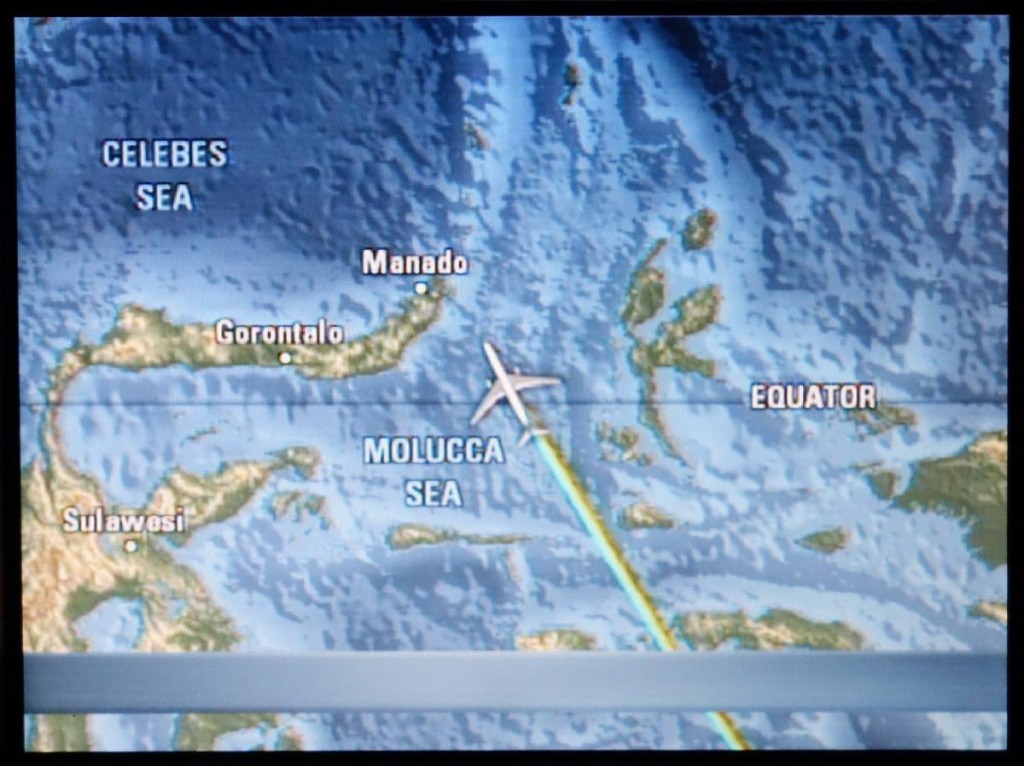 Our flight crossing the Equator
It turned out to be rather an exotic route in all, and not just because we flew past Antarctica: we crossed the Equator twice and half the trip was in the southern hemisphere. The route had a certain symmetry too it too (see the map below), and in all four continents (Asia, Europe, South America, Australasia) were visited. Oh, the main bit: this was my ninth round-the-worlder! Hurray!
I hardly noticed. Round the world in 10 days! It all started in sunny Kamchatka, and finished in China: Petropavlovsk-Kamchatsky – Moscow – Paris – Sao-Paulo – Santiago – Sydney (connection) – Beijing. A resourceful friend helpfully marked the route out on a world map: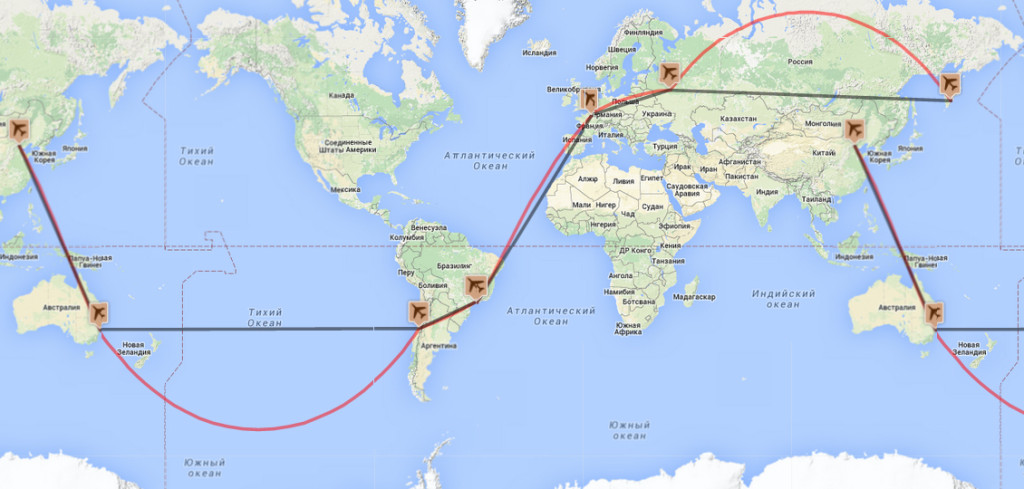 Nice and symmetrical :-)