Ninth round-the-world trip!
After a two-hour express connection in Sydney, and 12 hours up in air on the Santiago de Chile – Beijing route, we finally land. Phew! This completes my latest circumnavigation of our planet: 25+ hours in the air, 32 hours traveling door-to-door. A little tired, but never one to complain.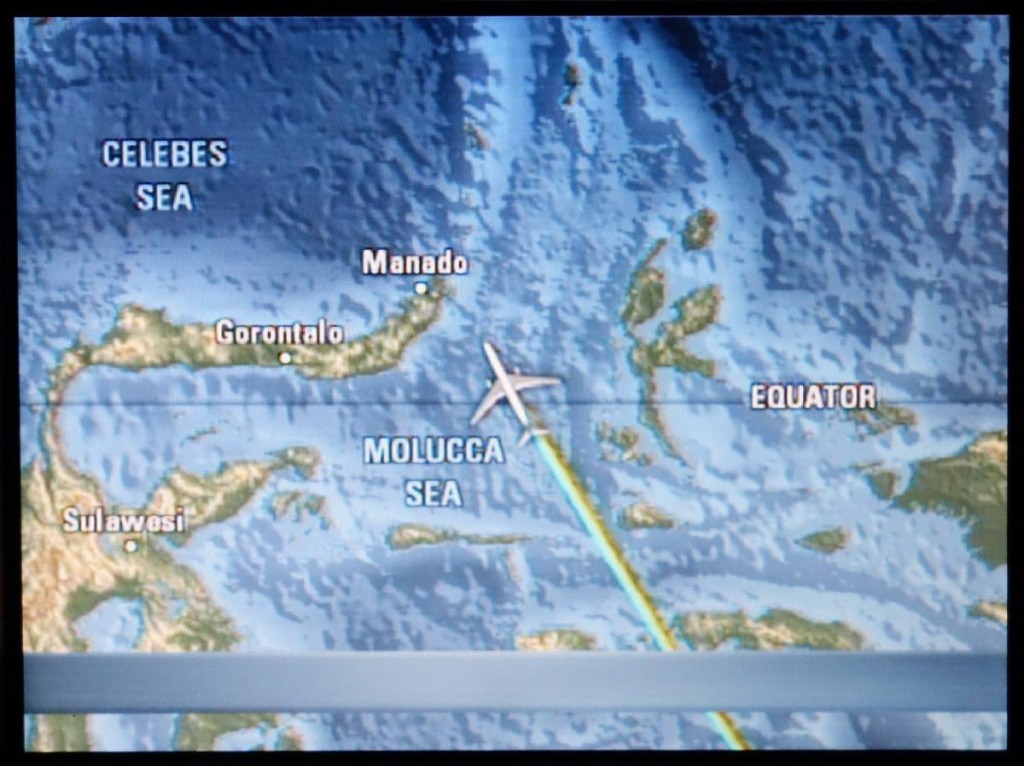 Our flight crossing the Equator
It turned out to be rather an exotic route in all, and not just because we flew past Antarctica: we crossed the Equator twice and half the trip was in the southern hemisphere. The route had a certain symmetry too it too (see the map below), and in all four continents (Asia, Europe, South America, Australasia) were visited. Oh, the main bit: this was my ninth round-the-worlder! Hurray!
I hardly noticed. Round the world in 10 days! It all started in sunny Kamchatka, and finished in China: Petropavlovsk-Kamchatsky – Moscow – Paris – Sao-Paulo – Santiago – Sydney (connection) – Beijing. A resourceful friend helpfully marked the route out on a world map: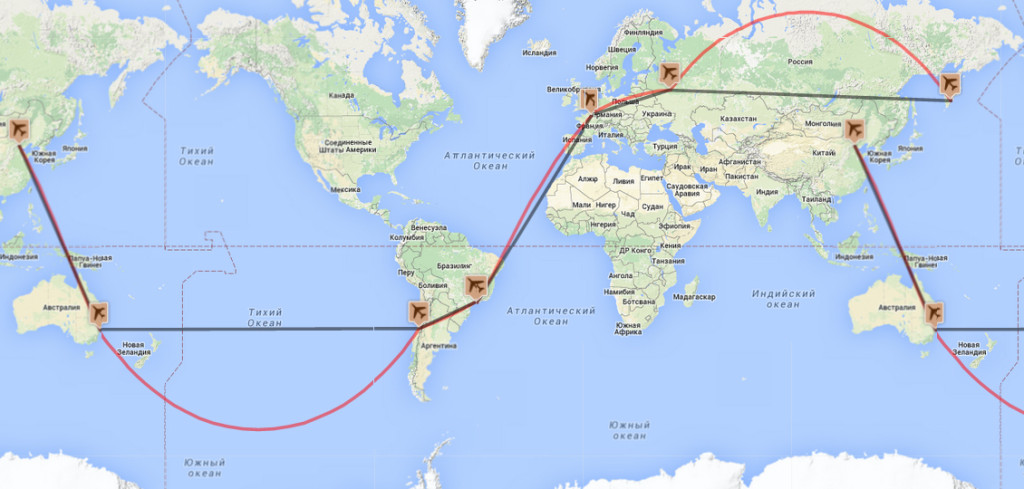 Nice and symmetrical :-)
Whoa! Turns out there's a resource on the net that logs all your ports of call and tots up your total mileage and gives other stats from your journey. Neat: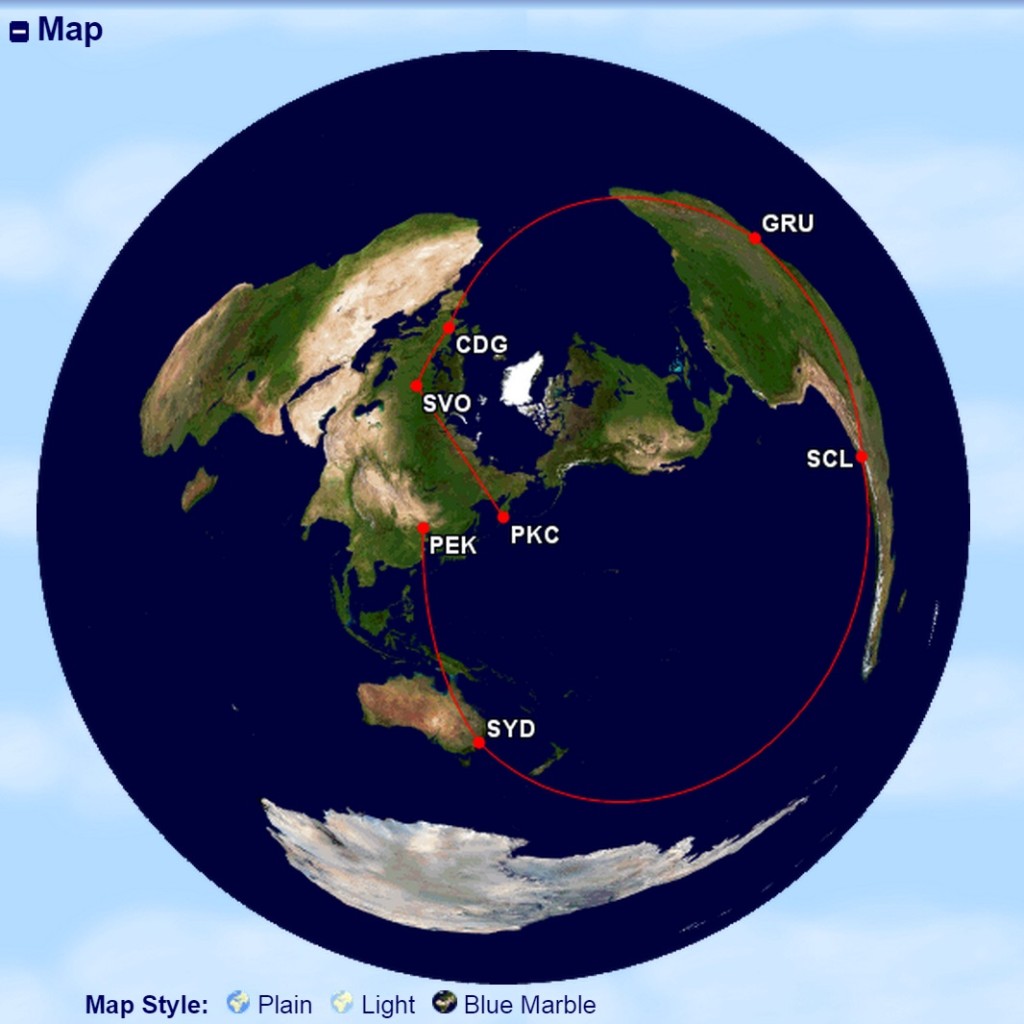 As I write this from Beijing, I'm fairly amazed at how clean the air is here. After all, the ecology in China's large cities does get quite a bit of bad press. Admittedly, there had just been a thunderstorm. Also, after Santiago I think anywhere, no matter how polluted, would seem pristine by comparison :-). Or maybe they'd done a bit of spring-cleaning of the air ahead of the national holiday? Also, it was a weekend, so there was much less traffic than usual.
Already I've had my fill of the local exquisite cuisine. And the cultural program… oh my goodness. So happy to be back in the Chinese capital.
I've a bit of free time between work engagements, and the touristic itinerary is chokka: three Beijing churches, the Summer Palace, Buddhas and Bodhisattvas, and for desert – a military parade on Tiananmen Square!
But all about that in the next few upcoming posts!…
Bye for now!