Good day everyone – from London!
I don't think I've ever been in London in summer. Fall, winter, spring – many times, but never summer, for some strange reason.
And so I was unaware, perhaps naively, that in summer London is at its most touristy. Along the bank of the river Thames (my favorite route for a stroll – easy to locate, easy to navigate, and you get to see plenty) we found ourselves having to shuffle our way through heaving crowds. The line – queue! – for the London Eye was just bonkers long (reminding me of the absurdly long lines for passport control at JFK!). Then there were all the street shows, musicians and cyclists, and yet more lines – for ice cream.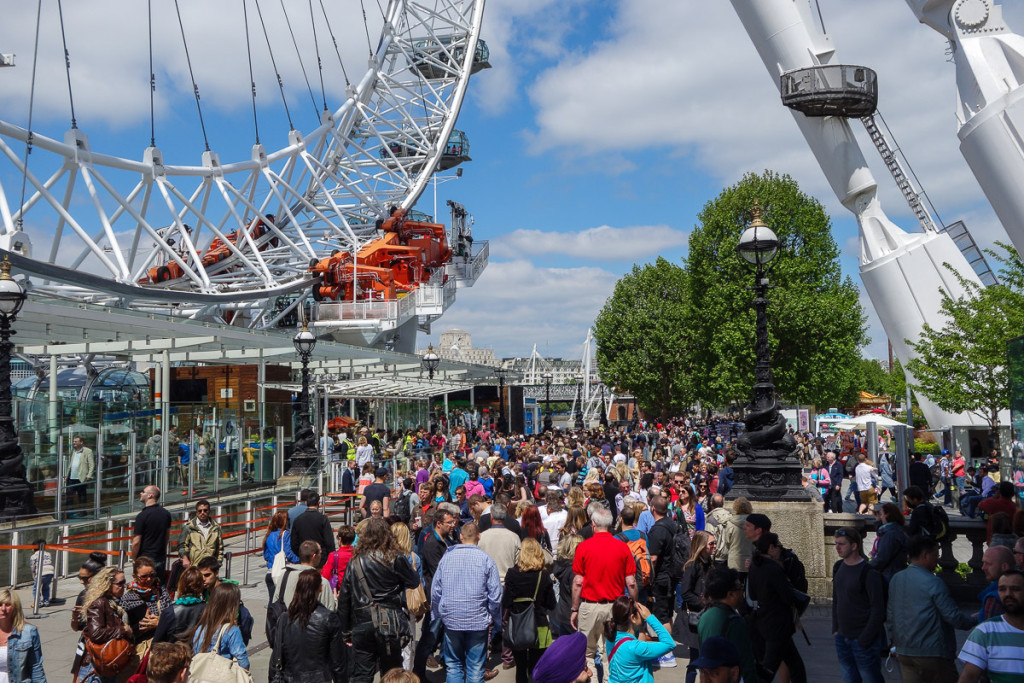 London aye? Nay, thanks