The famous dunes of Namibia – in the Namib desert – were the 'main dish' of our Namibian trip. The dunes have been on my Top-100 Most Beautiful Must-See Places on the Planet, I think since I first drew it up. I'd long… longed to get there, and finally, early this year – I did it!
As I've already reported, the Namib is one of the driest places on the planet, with a mere centimeter of rain falling PER YEAR! As you'd expect, accordingly, hardly anything grows here at all. Oh, and another thing about the Namib – it's the oldest desert in the world! If the internet is to be believed, it is 50-80 million years' old! That is, it's had dinosaurs roaming upon it! One more thing: in the local tongue the name Namib means 'vast'. Indeed it is. Vastly beautiful too ->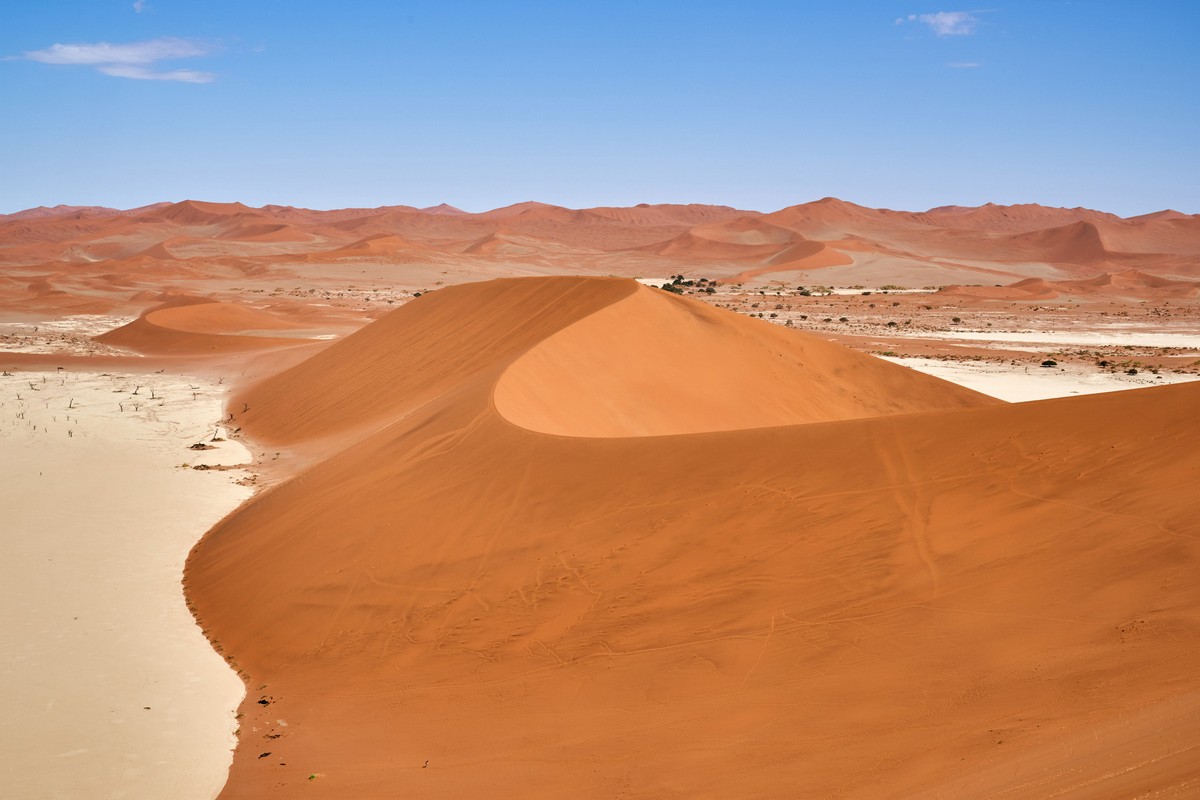 This dune here happens to be one of the highest in the world – nearly 400 meters from top to bottom!