Sunset on the edge of the world.
Our spot of business in Riyadh done, it was time for some fun – on the Edge of the World…
It sure was worth the two-hour drive, and we made it in time for the headliner: taking in the sunset from the top ->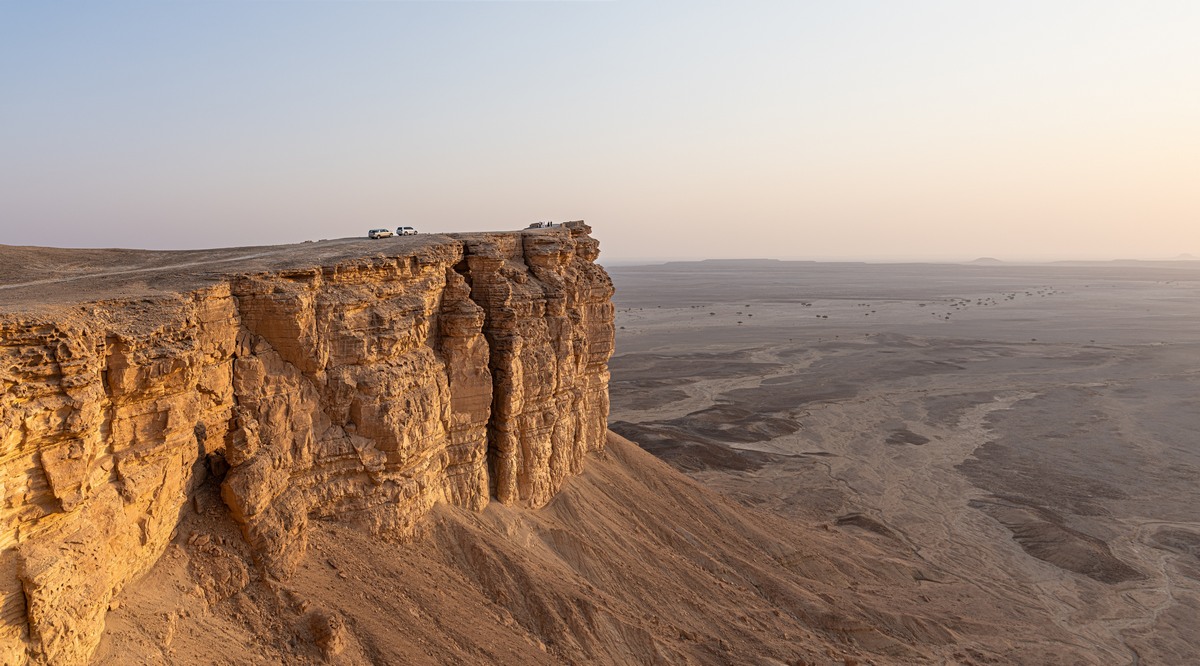 The perfect vantage point for the vastness of the desert. Undeniably must-see…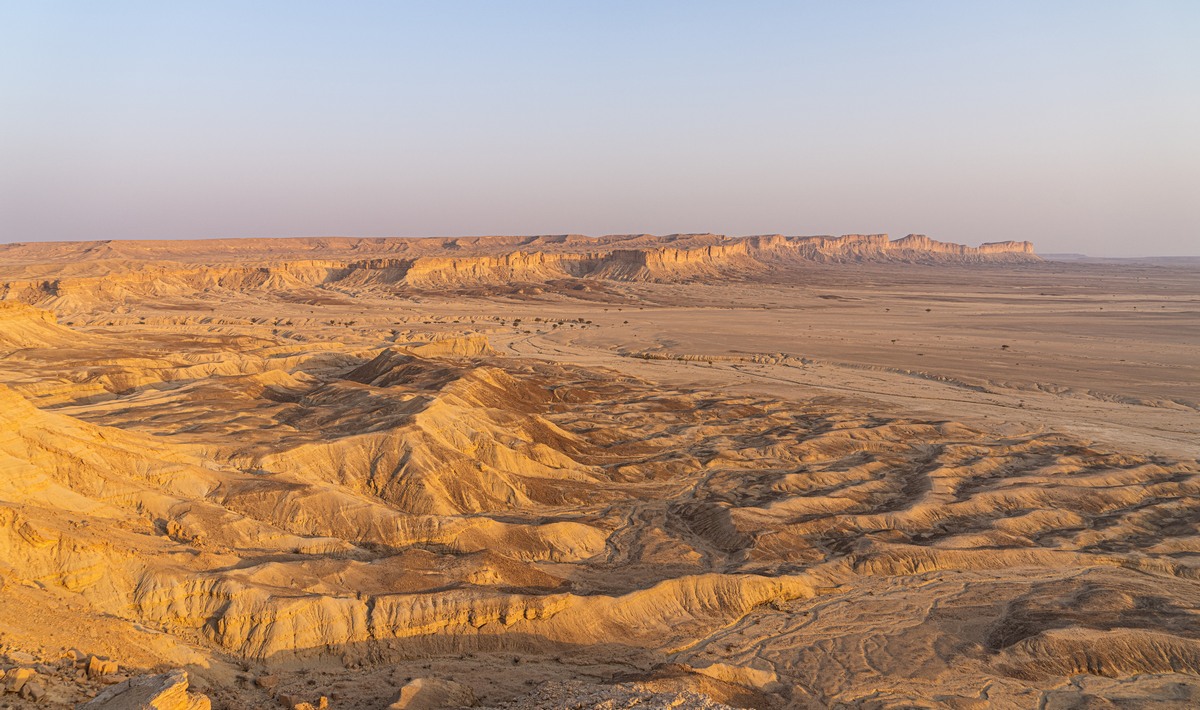 …Especially in the evening: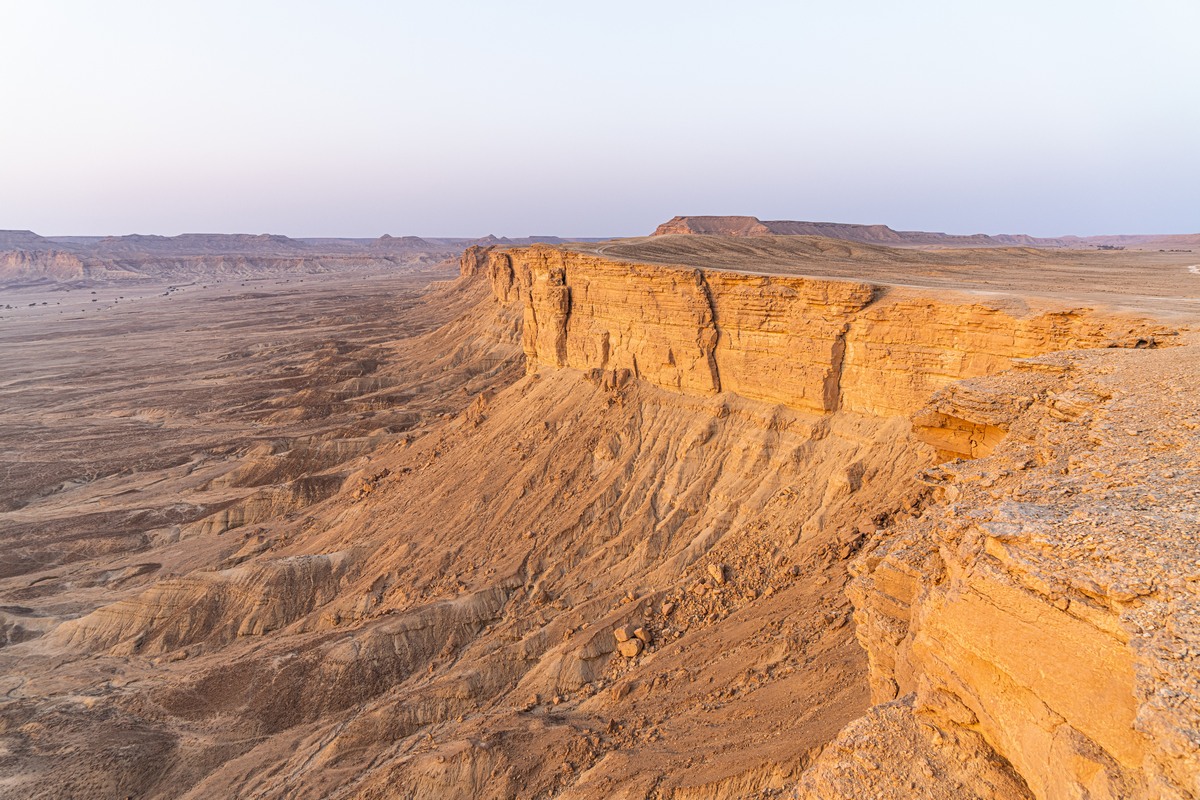 It's around a hundred kilometers from the capital… ->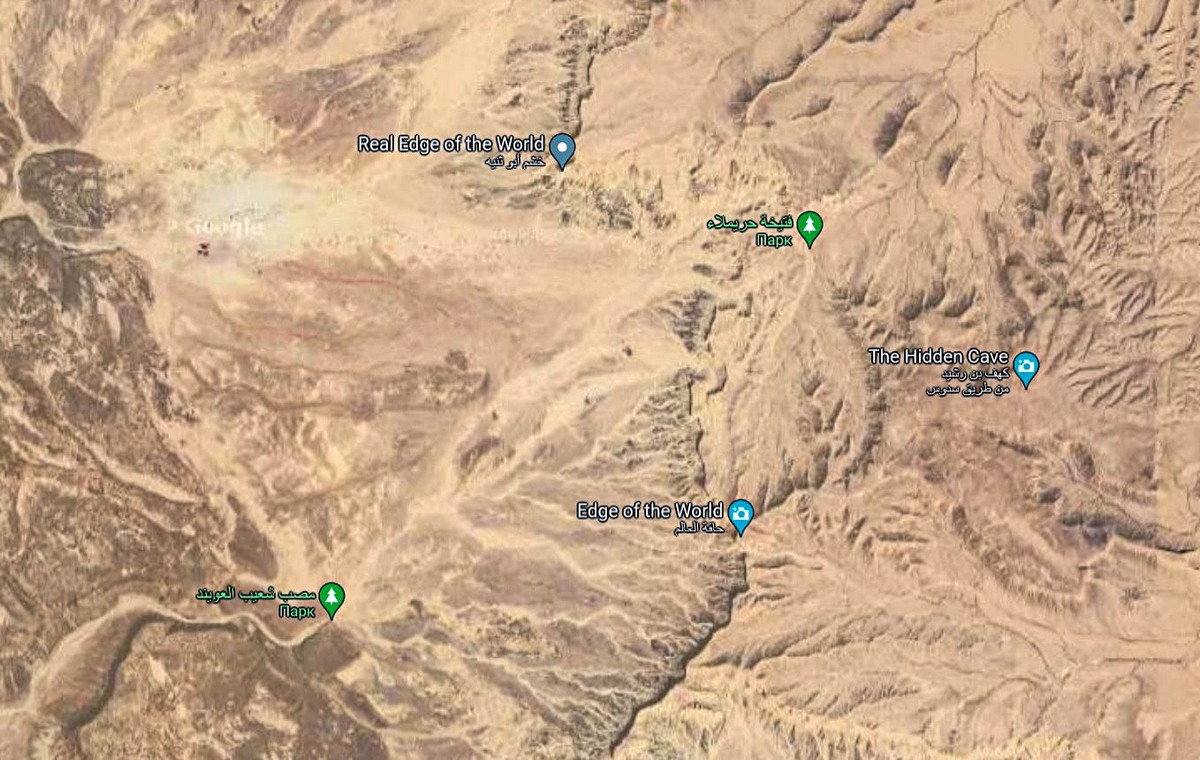 Actually, it turns out access to the Edge of the World is closed at present as not long ago there was a bad car crash involving tourists; perhaps they're reinforcing safety barriers and what have you. So, for now, tourists are instead sent to the "Real Edge of the World"! It's apparently just as good, but for one downside: it's only open at weekends (better than completely closed though, right?:).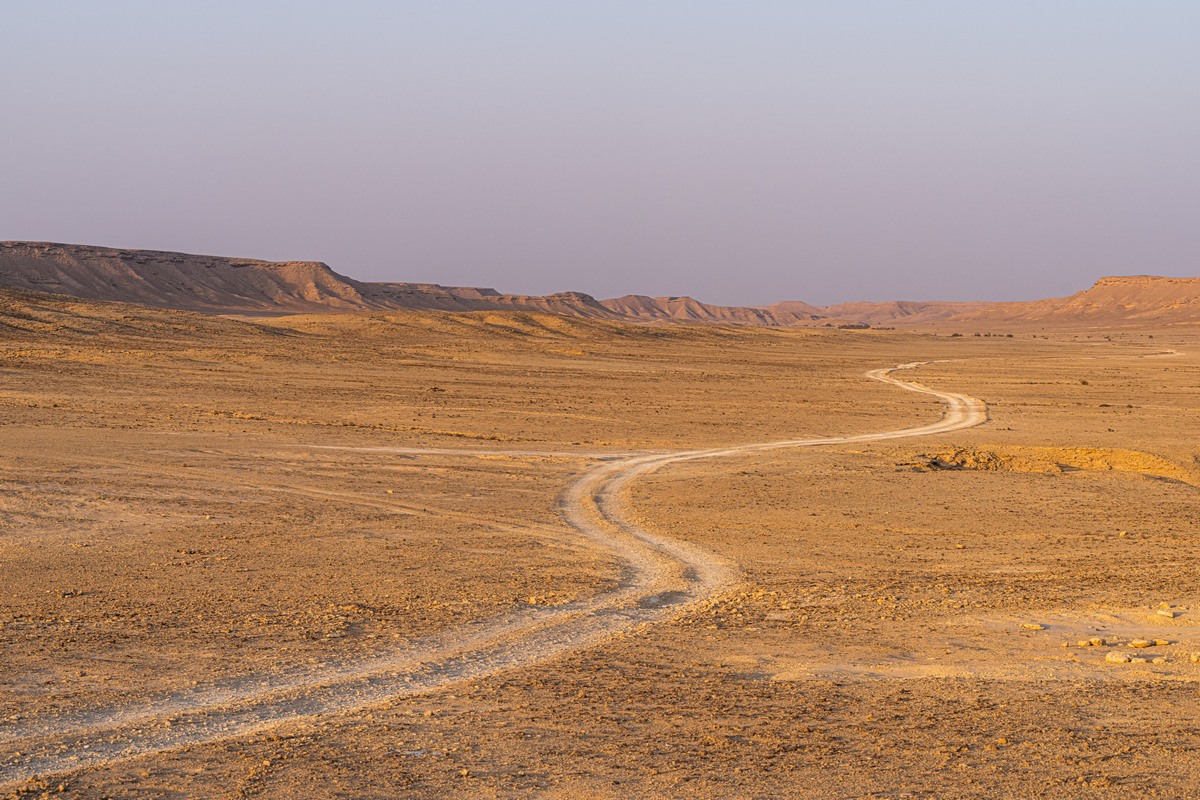 We weren't there on a weekend; however, the folks we were with worked their magic (thank you guys!) – and an exception was made for our party. Phew!…
Check out these different shades of gold. And no Photoshop! ->
The way the sun affects the colors is astonishing. Btw, once, this whole landscape was… the bed of a warm tropical sea. As if to prove this, every now and again in among the rocks you come across fossilized seashells and eroded fragments of coral!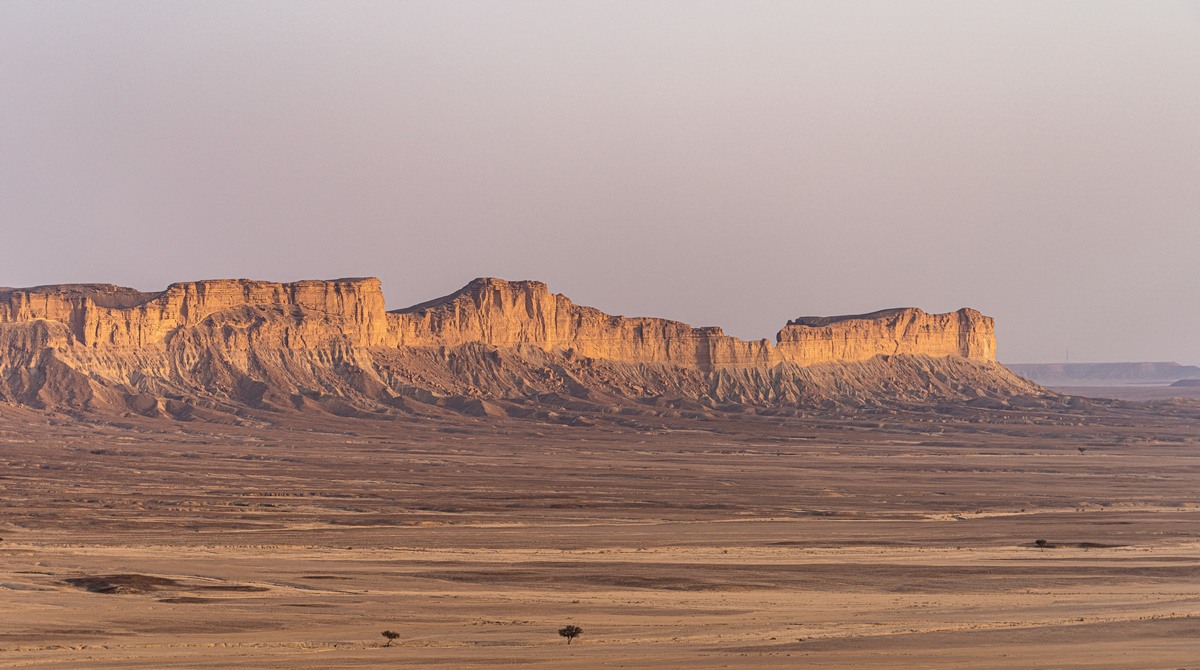 Suddenly – crevice! So that mean's all this rock's still moving (ever so slowly)…
Fantastic scenes:
In the distance – Bedouins tending to their camels ->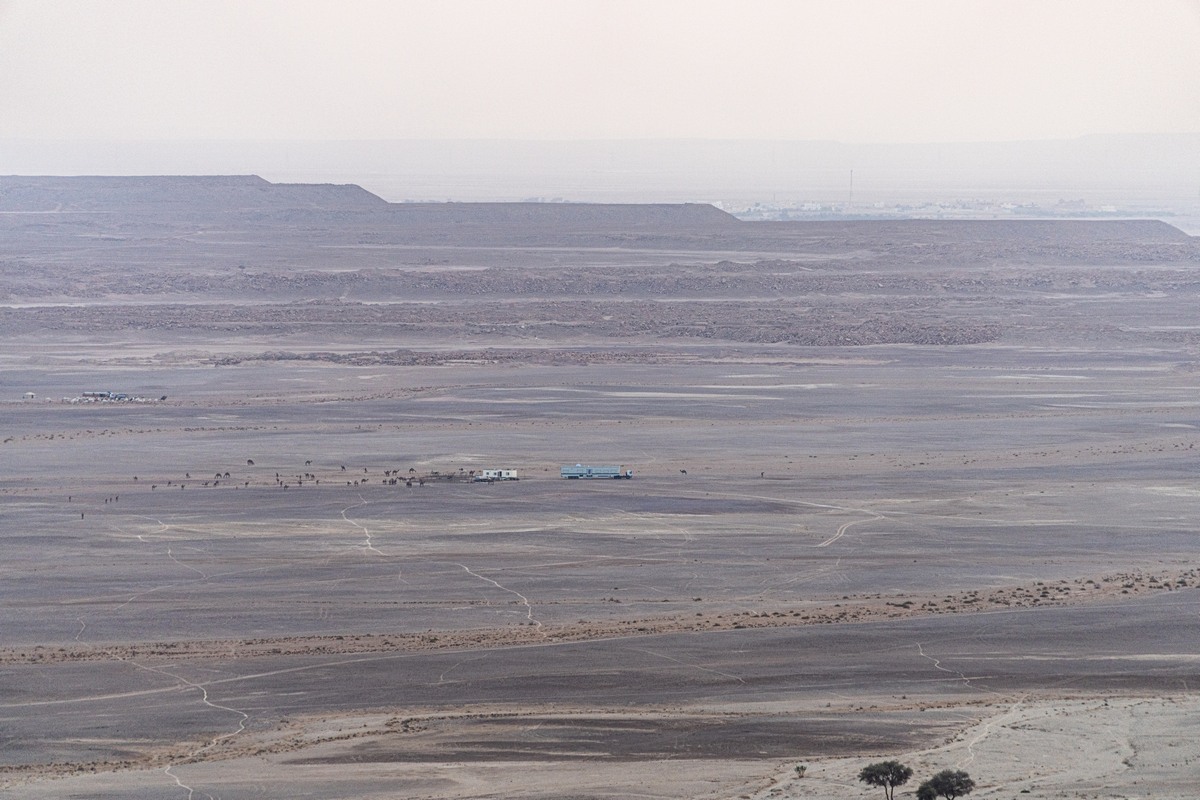 Finally – down goes that sun:
Wait, what's this other orb in the sky?…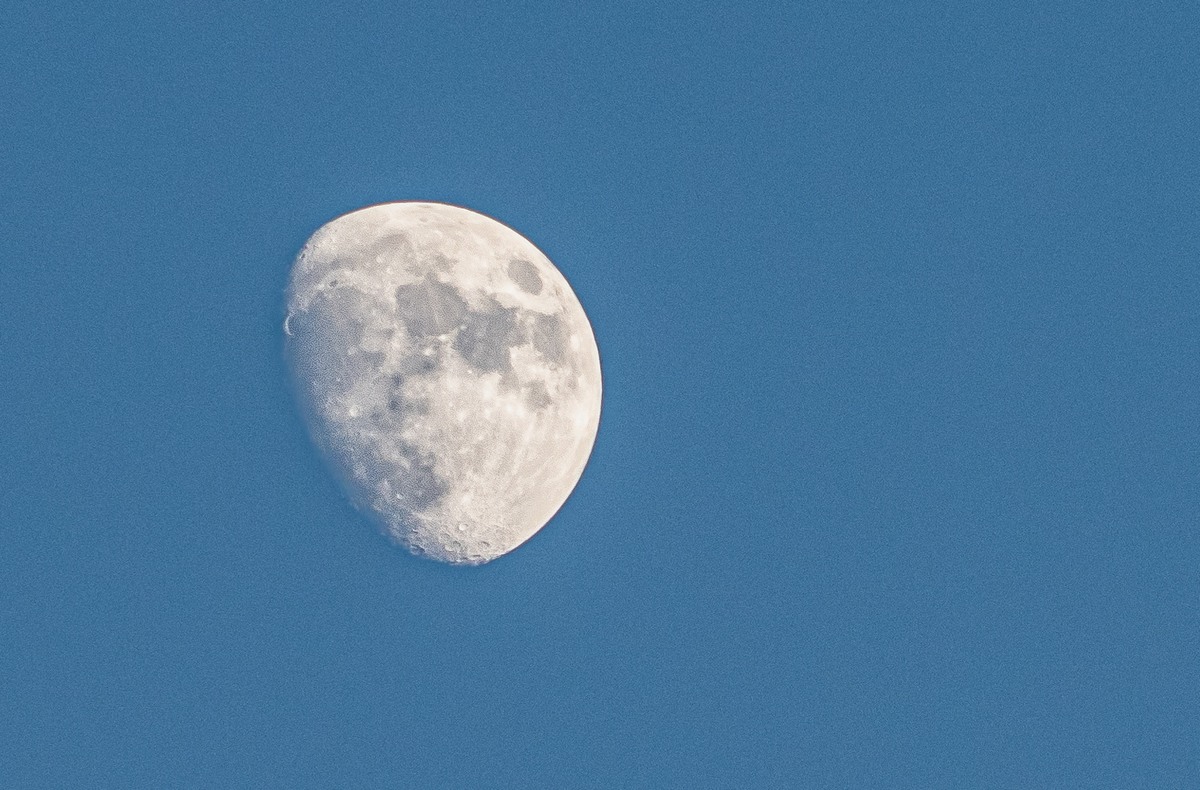 What a wonderful evening…
And that was that. Sun fully set, it was time to head back. Mercifully – no traffic ) ->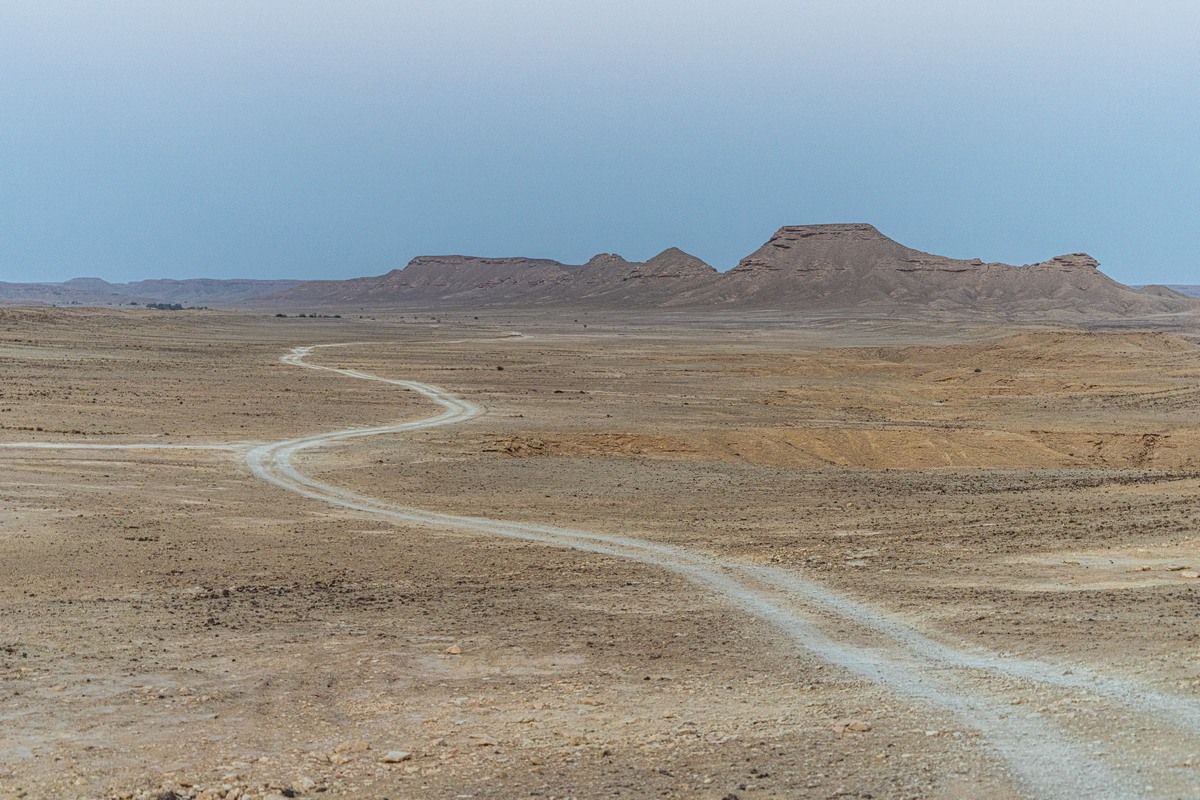 The rest of the pics from Saudi are here.