The natural (and not-so natural) landscapes of Tasmania.
NB: with this post – about a place I visited before the lockdown – I want to bring you some positivism, beauty and some reassurance that we'll all get a chance to see great different places again. Meanwhile, I encourage you not to violate the stay-at-home regime. Instead, I hope you're using this time for catching up on what you never seemed to find the time to do… 'before' :).
Onward we drive on our tour of Tasmania. Our next stop – the city of Launceston, whose Cataract Gorge came highly recommended: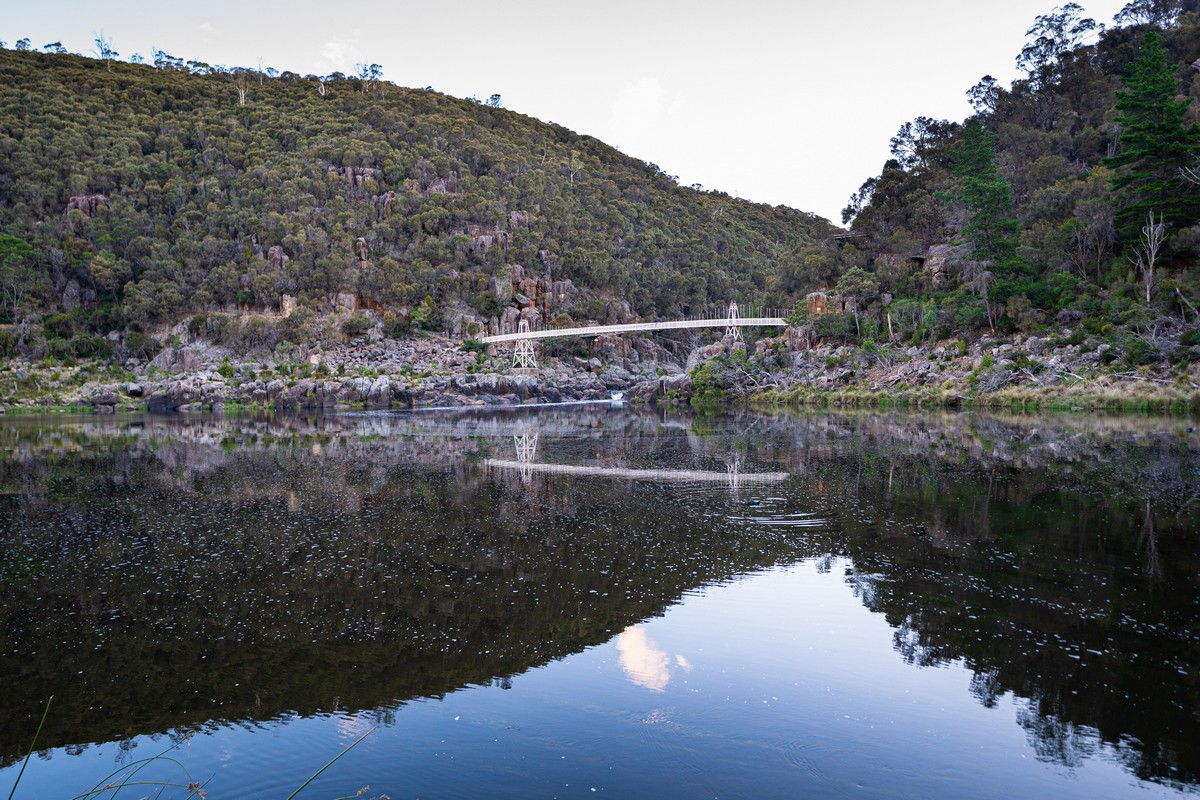 Very picturesque! Great for walkies too…
But what at first looked like lush natural landscapes soon revealed themselves to partly – extensively – man-made. In the 1890s a group of locals decided to clear a route to the gorge, for which they used dynamite. The now neatly trimmed lawn that you can see in the following pic was once the site of marshland – full of snakes, leeches and mosquitoes. More details – here.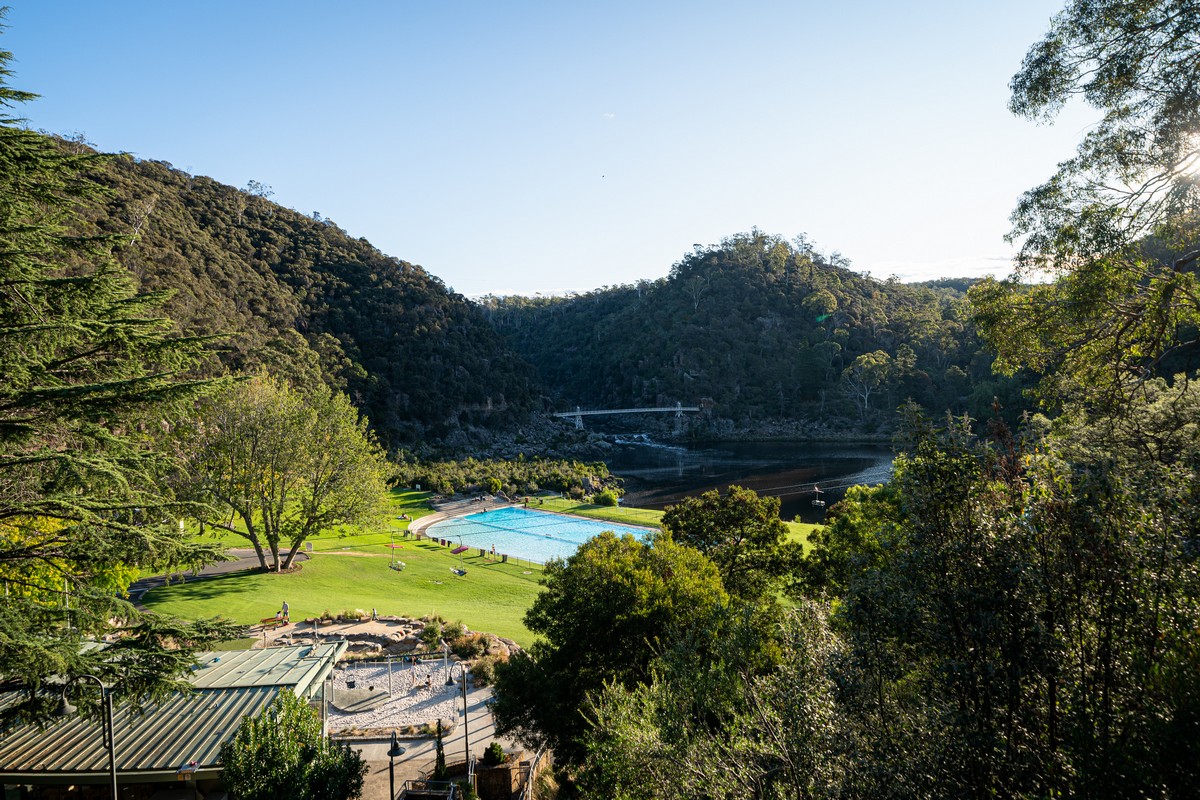 No more snakes, leeches or mosquitos here. Thank goodness ).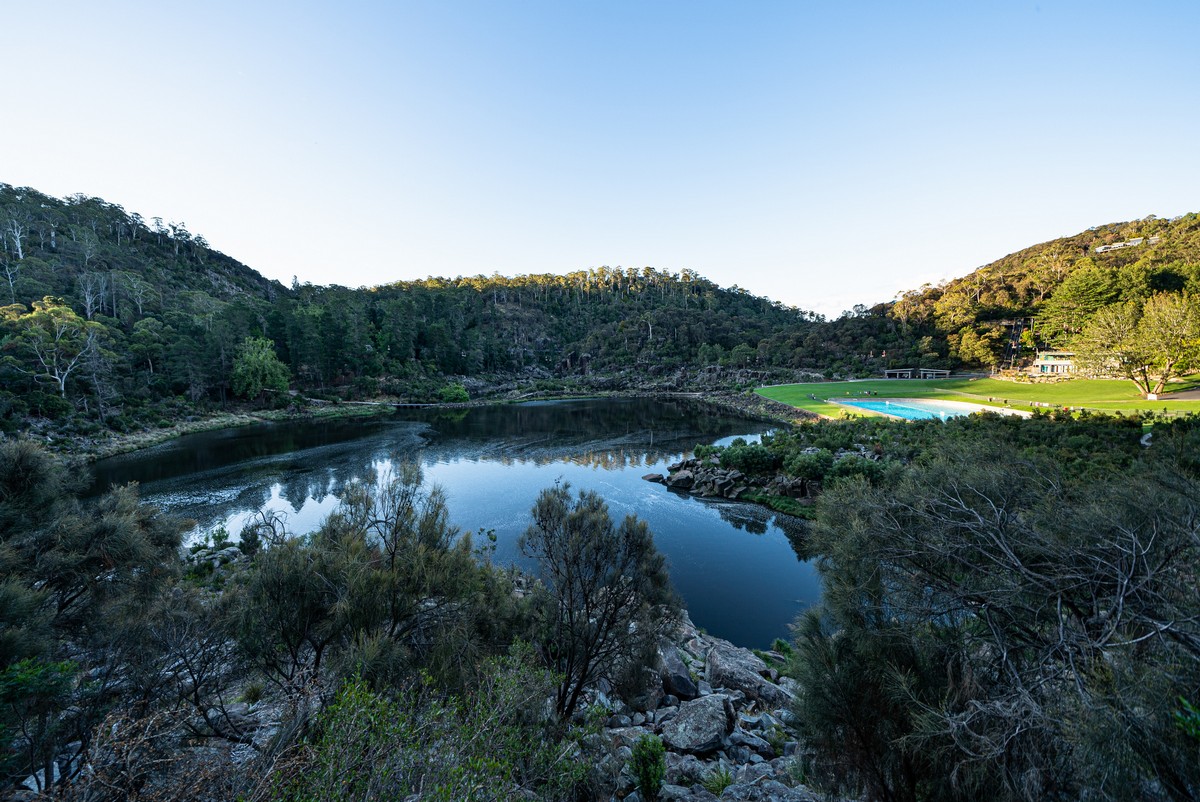 After our brief stroll around the gorge, it was back into the motor for a 120km drive to Little Blue Lake, which every Tasmanian tourism website gives major big-ups to. EH?! When we finally arrive, it turns out that Little Blue Lake is merely a disused quarry that's filled with water. The water is rather nicely colored, but it ain't blue! ->
But Little Blue Lake is at least another example of how the Tasmanians take any old relic and turn it into a tourist attraction: it has a parking lot, signposts… and an old quarry with water in it ).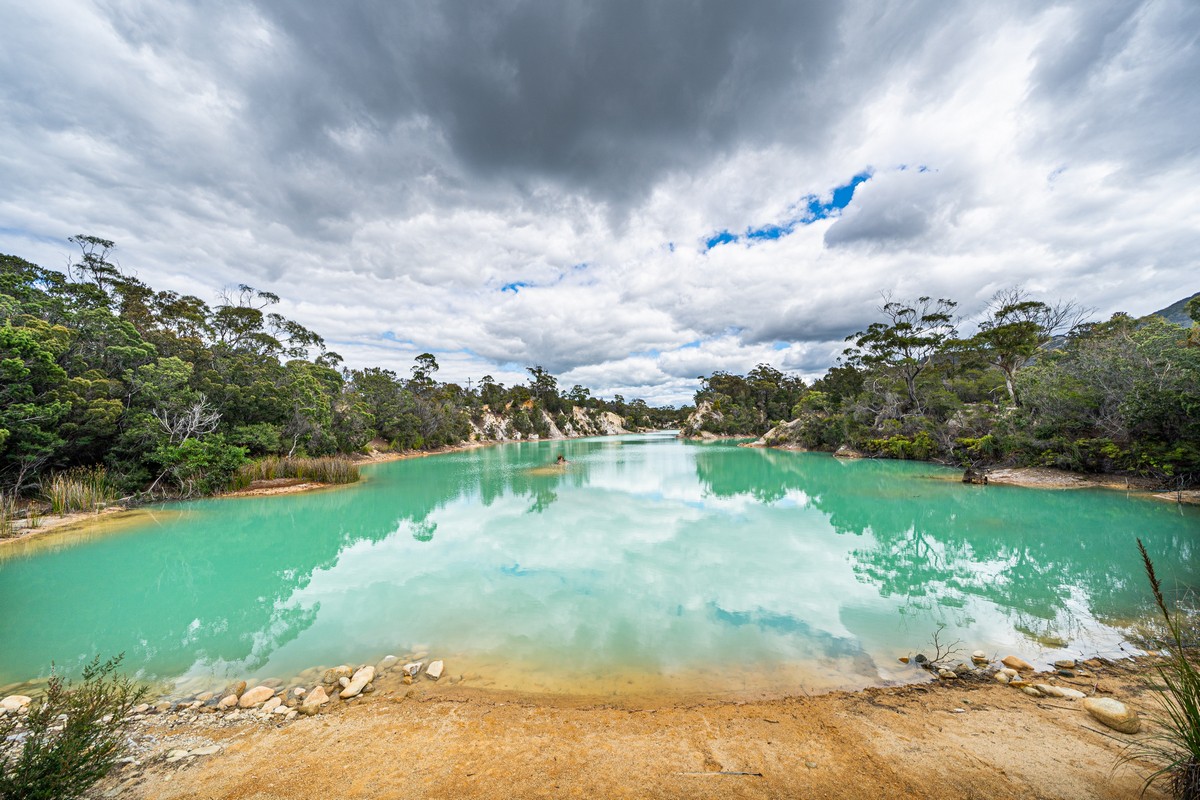 These so-so tourist attractions reminded me of the official Chinese categorization of tourism attractions. I'm sure I've mentioned it before, but just looking back through my previous posts it seems I've never given you full details of it. It goes like this:
A tourist attraction gets a quantity of As assigned to it – from one A ('A') to five As ('AAAAA'). The latter is a site that's so awesome it gives a Wonder of the World a run for its money. The former is an also-ran: a so-so tourism that ' worth a visit, but don't get too excited as you'll only be disappointed.
Anyway, I slightly adapted the A–AAAAA categorization system to come up with my own, personal system – the K–KKKKK system! :) And it's a bit more specific with its categorizations:
The KKKKKaspersky Tourism Awesomeness Categorization System
KKKKK (5K) – Unique + monumental + complex;
KKKK (4K) – Unique and/or monumental, and/or complex (two of the three);
KKK (3K) – Unique or monumental or complex – (just one);
KK (2K) – Interesting, very beautiful; you don't see that back home; and
K (1K) – Very beautiful but not all that interesting (the addition of a pretty sunset or sunrise often helping the site out in obtaining its single 'K').
So, putting the KKKKK system to good use right away…:
Cataract Gorge – KKK;
Little Blue Lake – K!
That's all for today folks, but I'll be back with more devilish tales from the Tasmanian side shortly…
More pics from Tasmania – here.