The long and winding… trek – to Everest's Base Camp; Day 6: from Dingboche to Lobuche.
So far – so snooker…
And so on to day 6…
Setting out in the morning in Deboche we were at an altitude of 4400 meters above sea-level. Come evening we'd be at 4900m – in the small settlement called Lobuche, which sits upon a mountain of the same name. Ahead of us on this day were snow and fog, but earlier the weather and thus visibility weren't so bad: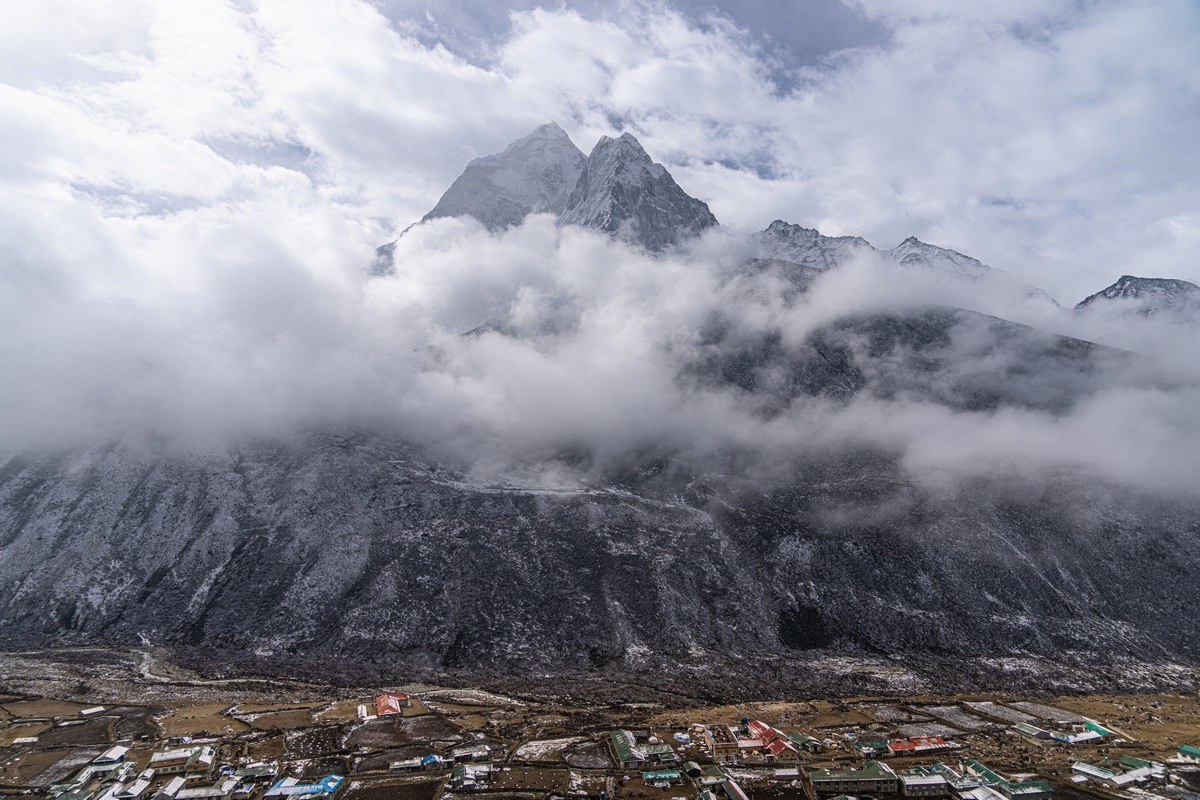 All the same – not quite up to what could have been: here's the same scene on a brighter day, as depicted in a large framed photo on the wall in our guesthouse. Notice there's even light cloud in the photo: I'm thinking cloud is inevitable high in the Himalayas – even on the best of days weather-wise… ->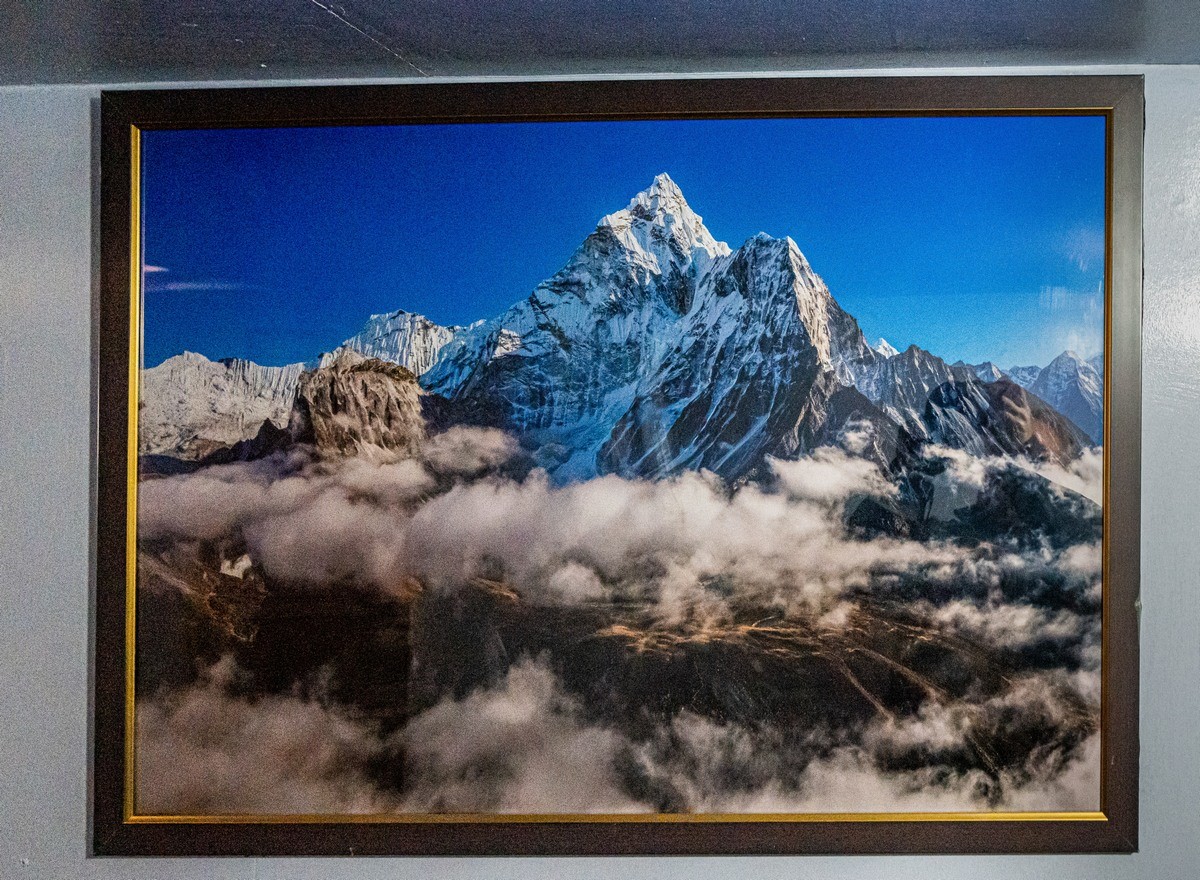 Our route for the day… Google got it wrong! ->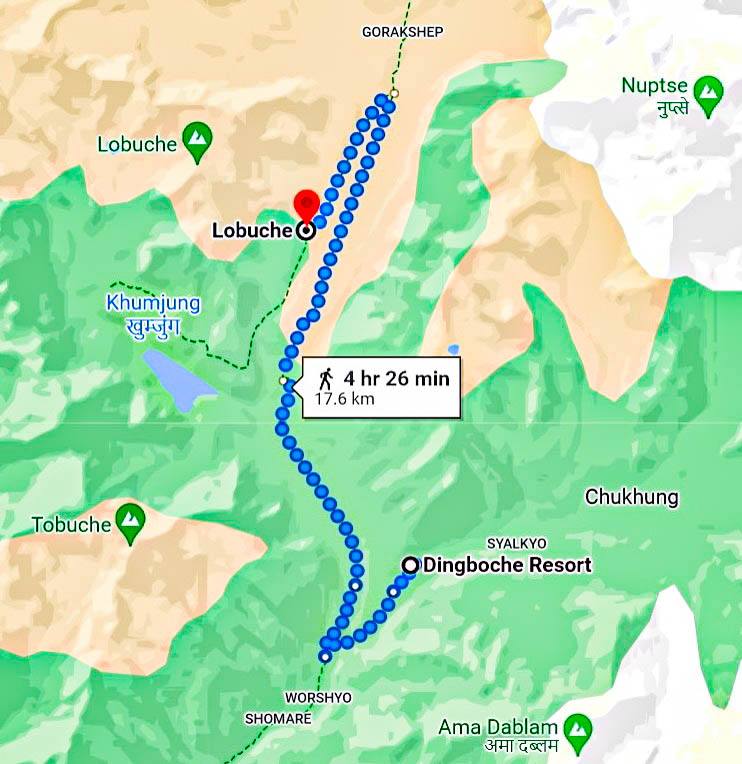 …Whereas Yandex, though less informative regarding nearby places of interest, at least got the route right – around 8km: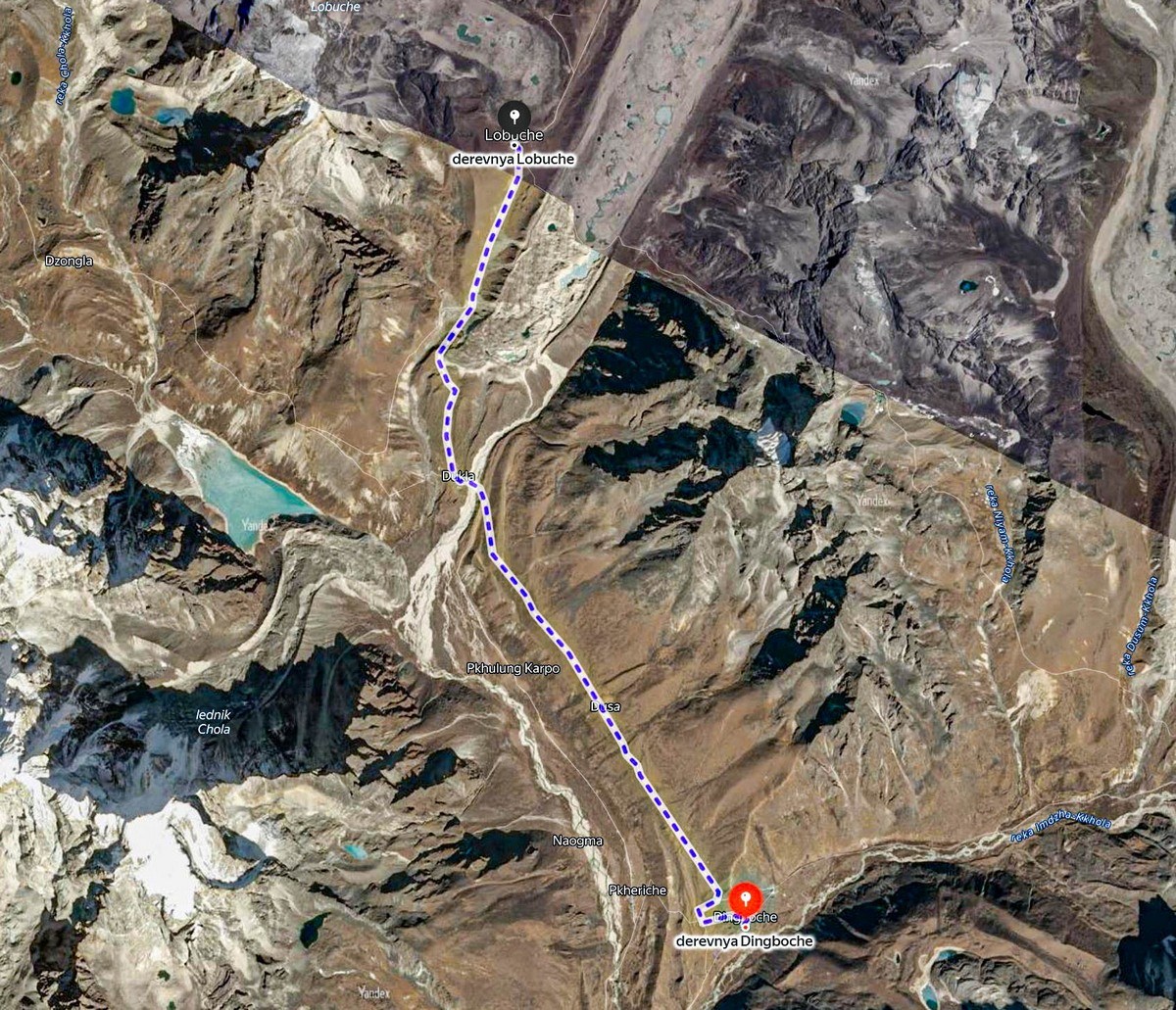 Behind us today was the photogenic Ama Dablam; however, we only saw it very occasionally when there was a break in the clouds. But how did we even see it occasionally if it was behind us? We just had to observe the tourists on the path trekking toward us in the opposite direction – whenever they'd reach for their photography paraphernalia, that's when we'd catch a glimpse: about-turn… snap! ->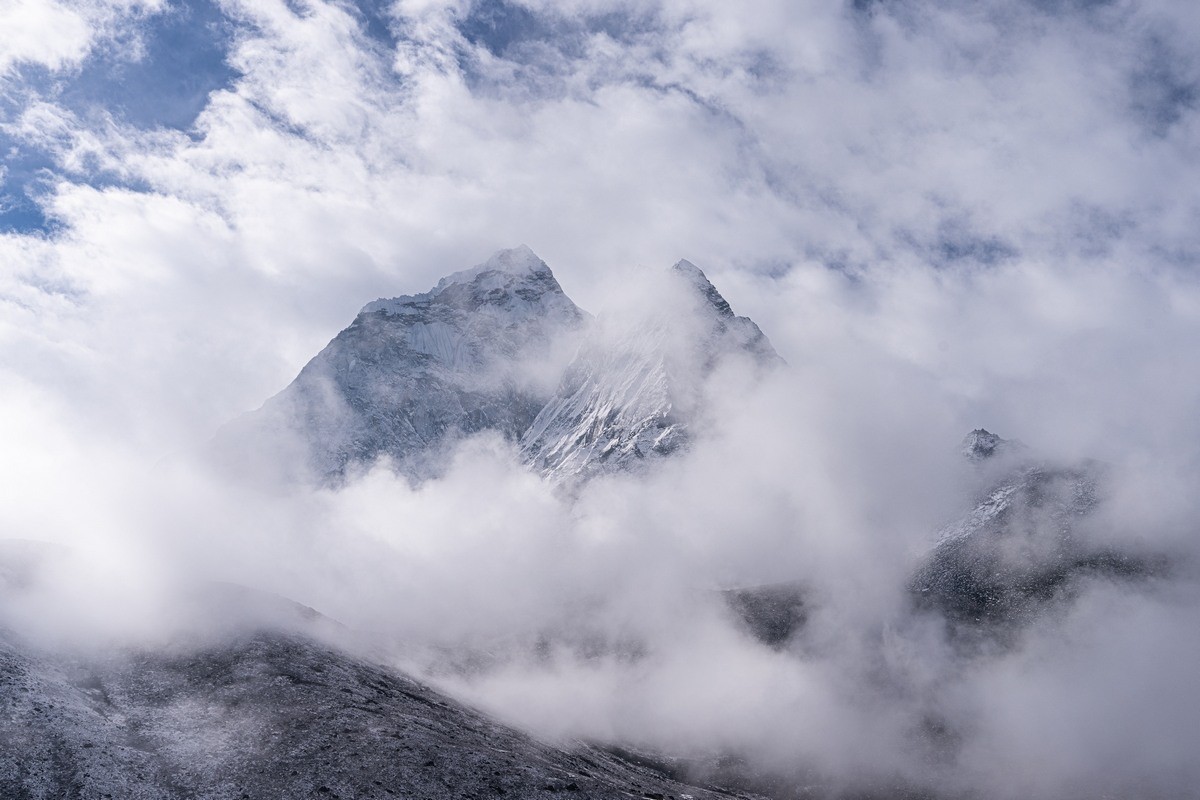 I reckon some folks would be over the moon mountain with such misty pics of the Ama Dablam; however, our posse is particularly difficult to please since it's been to sooo many oh-my-grandiosely-gorgeous places on the planet: truly spoiled! For us it's quicker to list the places we haven't seen in the world. And now, I guess, we can add two more to that list: (from the south) both Aba Dablam and Mount Everest!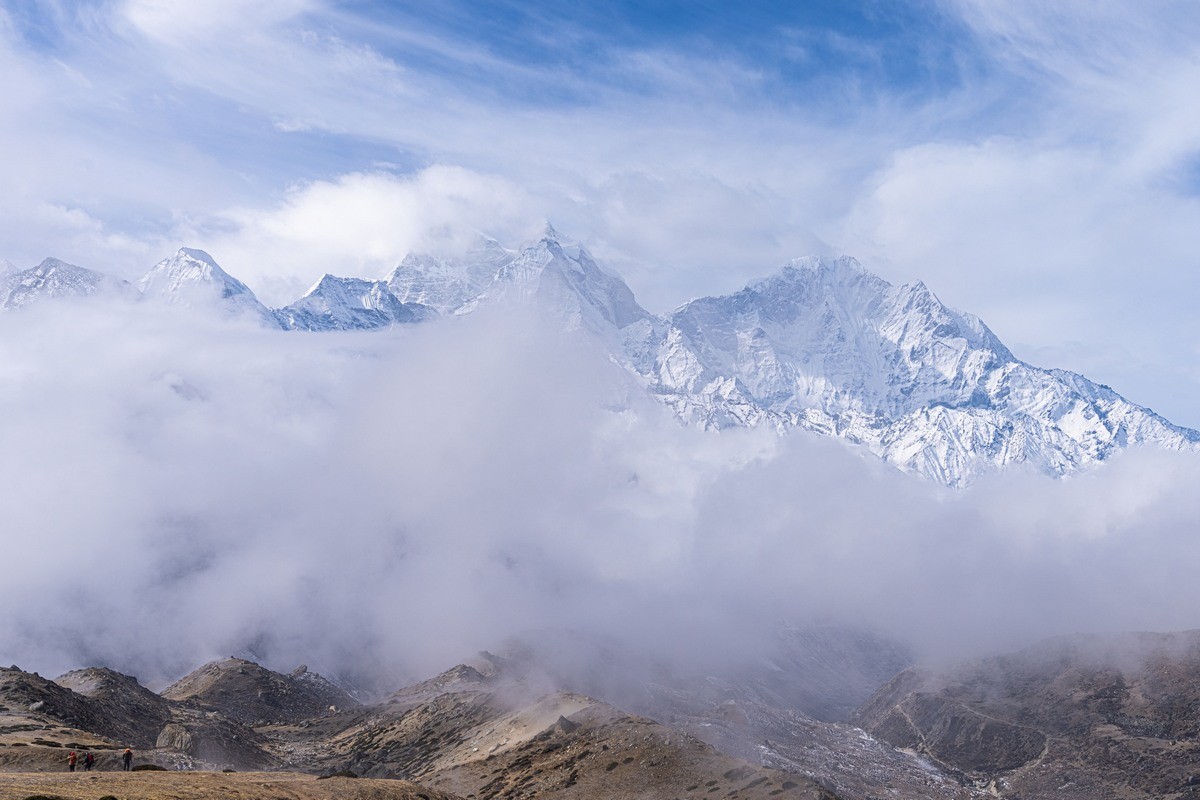 A peak on its own… does that count as seen or unseen? :) ->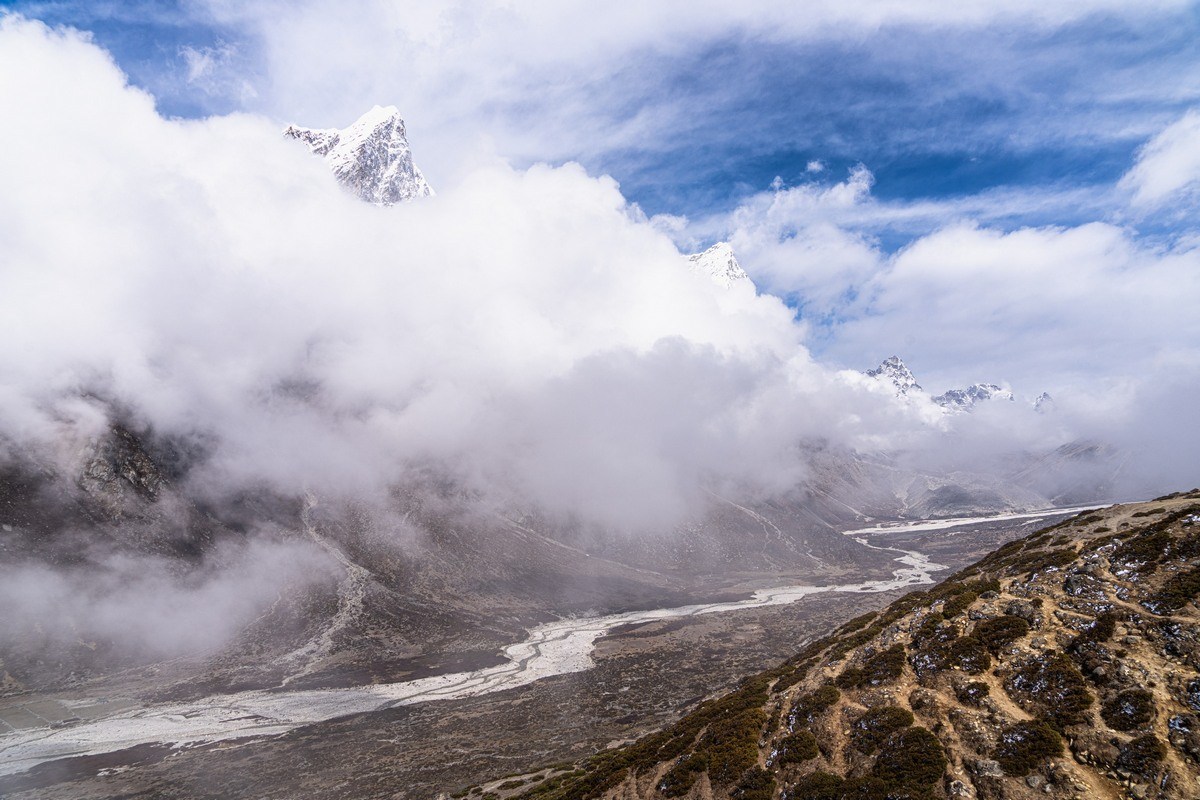 At times our hopes were up…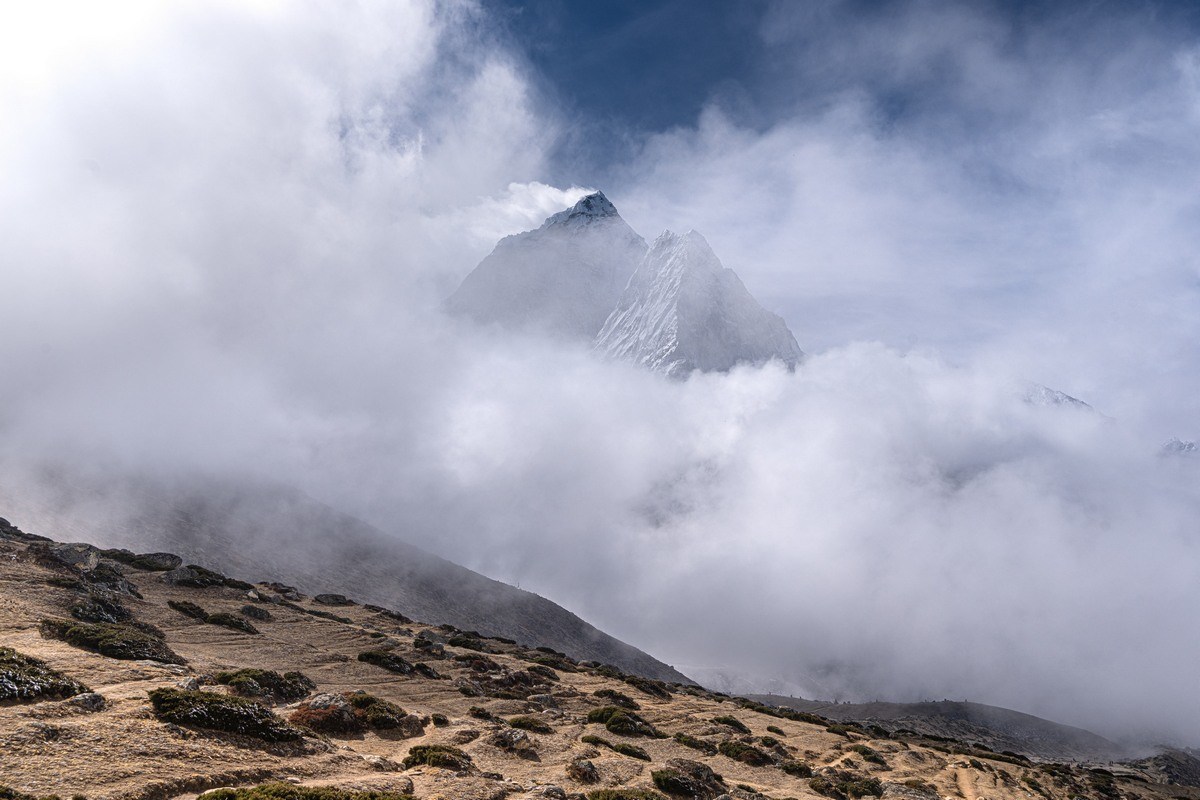 …But no: no-show – always. So we accepted the bitter, disappointing truth – that we were mere pilgrims, not sun-seeking snappy-happy tourists )…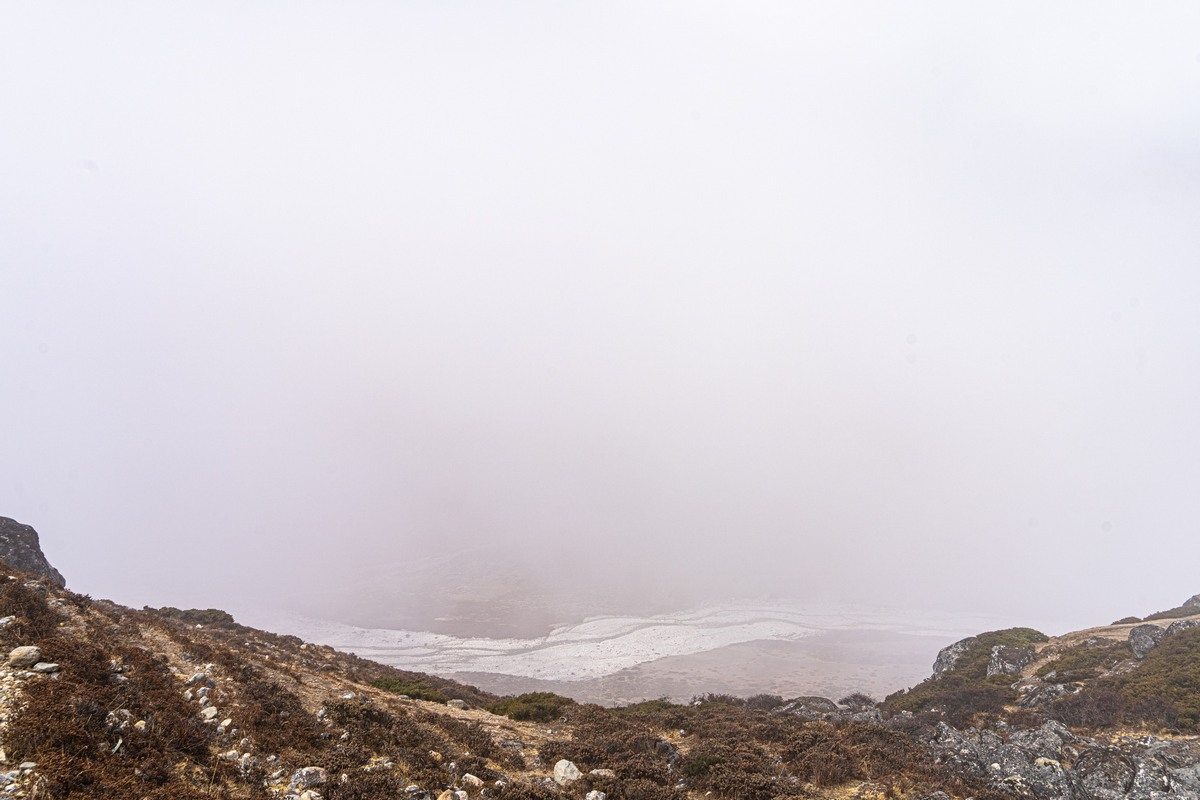 Onward. Heads – down; trekking direction – up… nearer an nearer the Himalayan halidom!…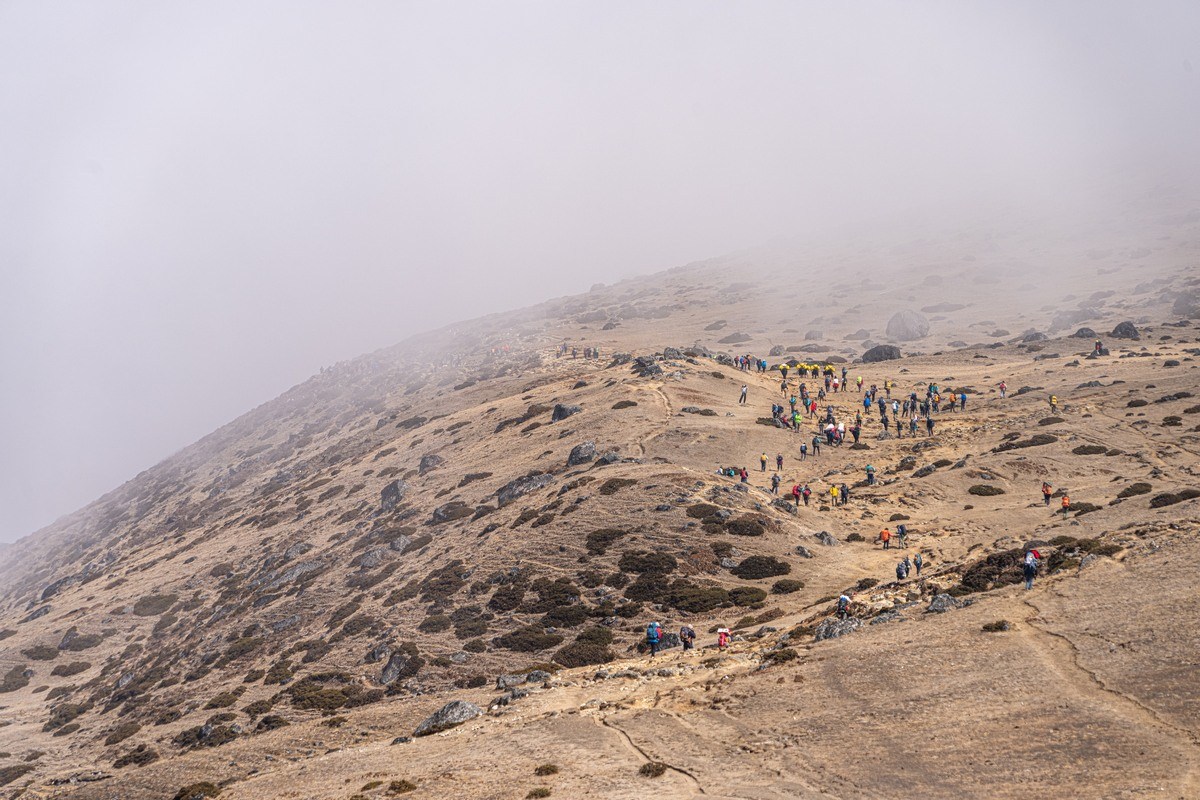 A last fleeting glimpse of the valley below, then it was gone again for good ->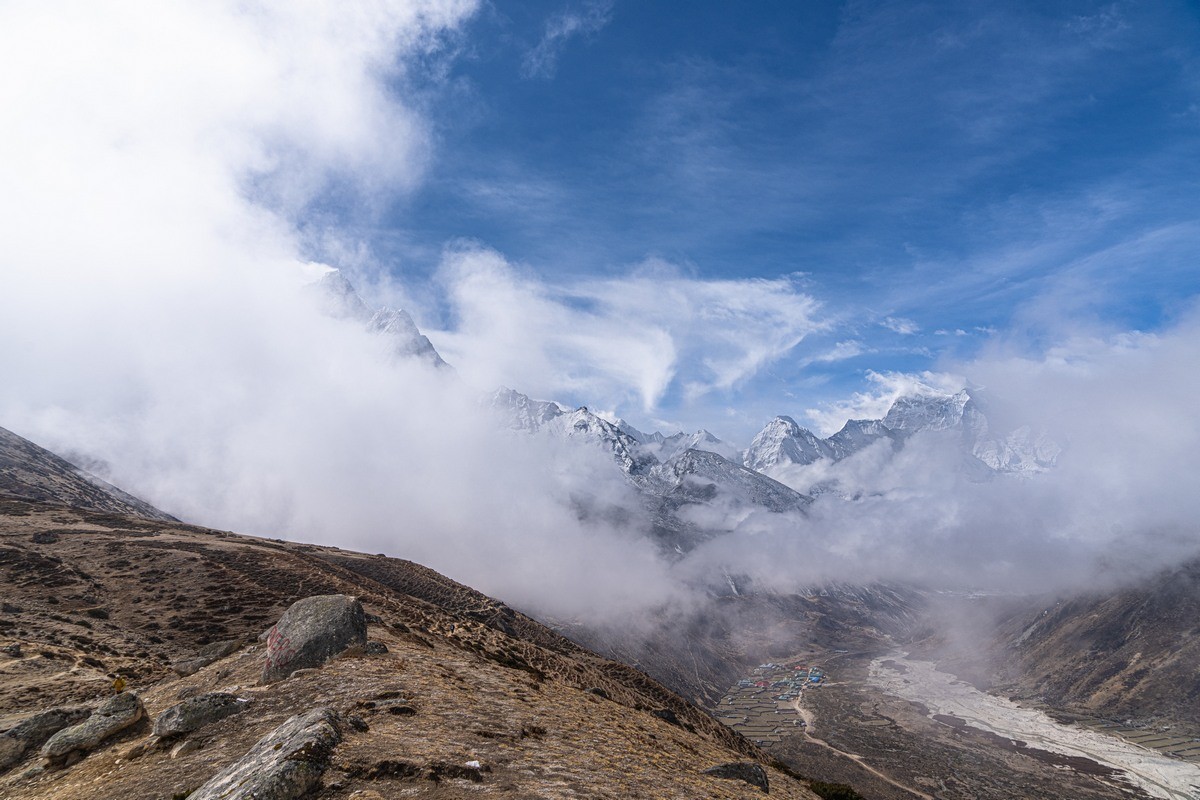 Next up – snow! Isn't that just what we needed?!…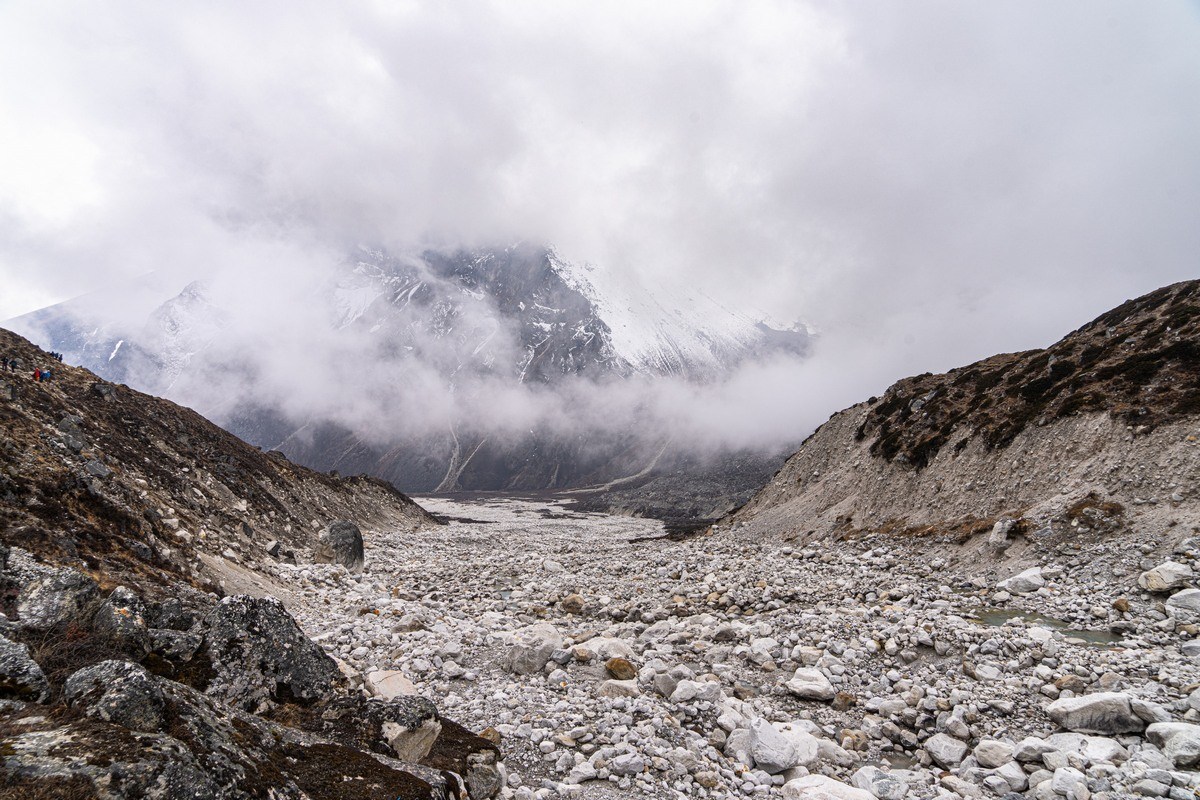 Next up – uneven, loose, rubbly rocks to walk over. Isn't that just what we needed? :)…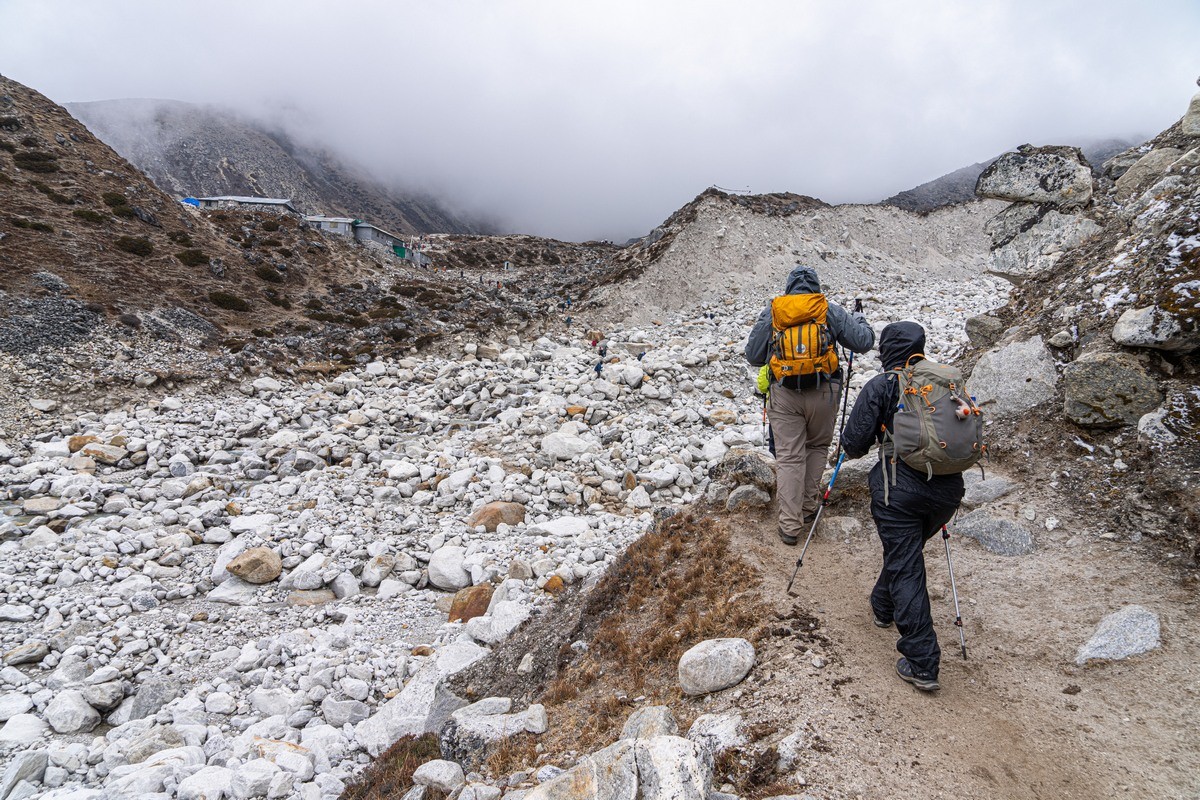 Next up – a stream to cross. Isn't that just what we needed? :))…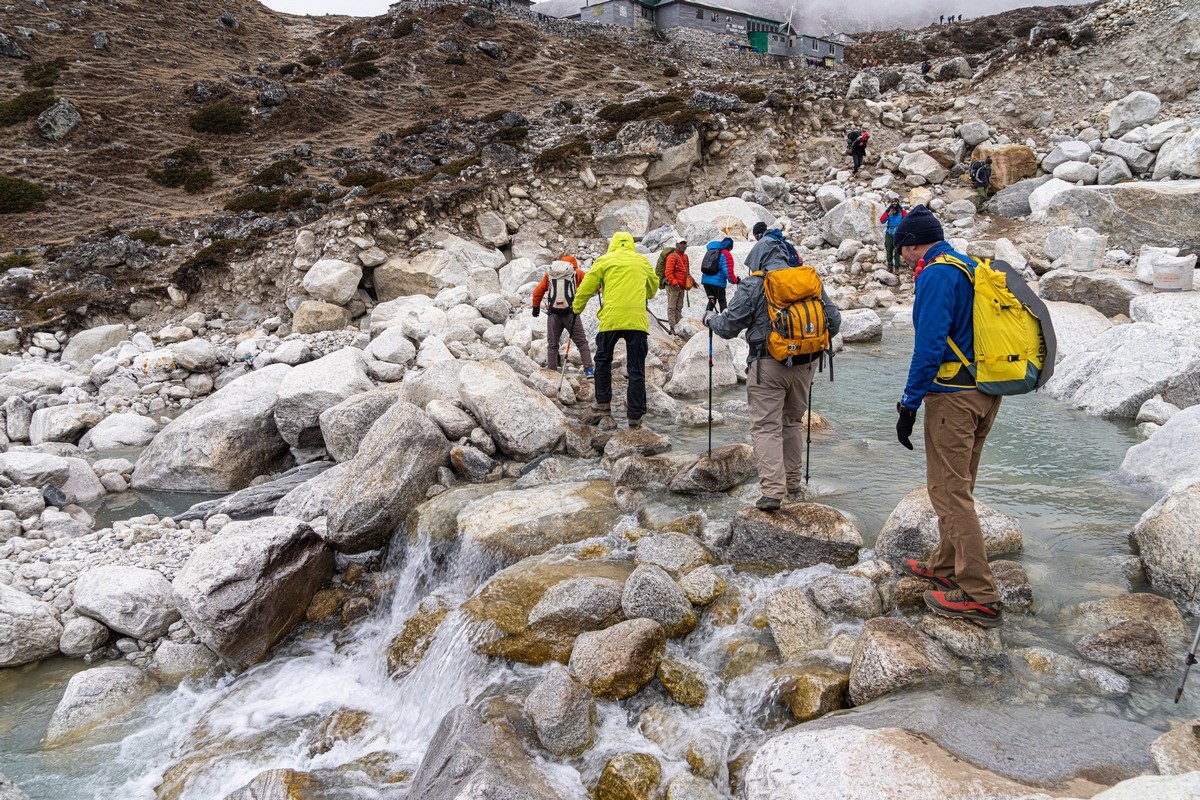 Pheeewww. Breather needed! Thank goodness for at least a little civilized comfort – albeit at around 5000m up! Can you see the weariness on these faces as we sipped our tea?! The only thing that kept us going, I think, was that there wasn't all that much further to go…
A little further…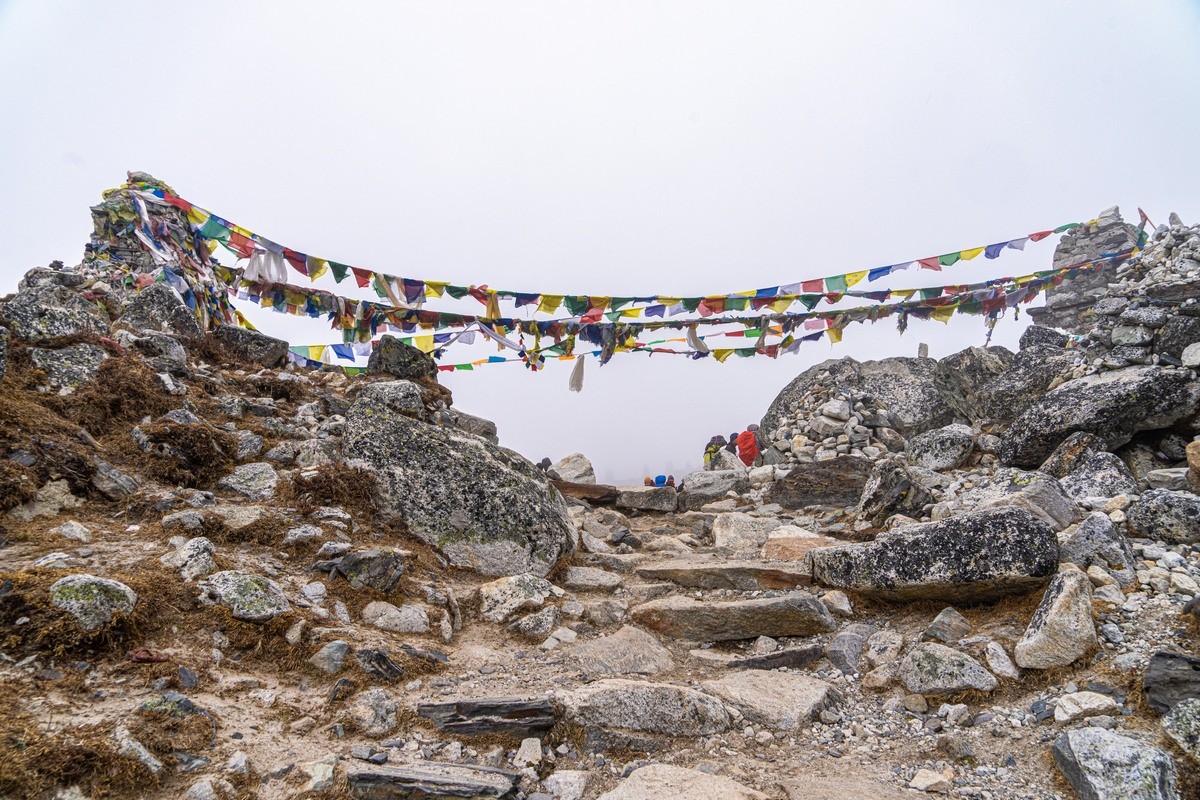 We take up a convoy formation – joined to our rear by another convoy. When the going gets tough – you stick together, or – any port in a storm ).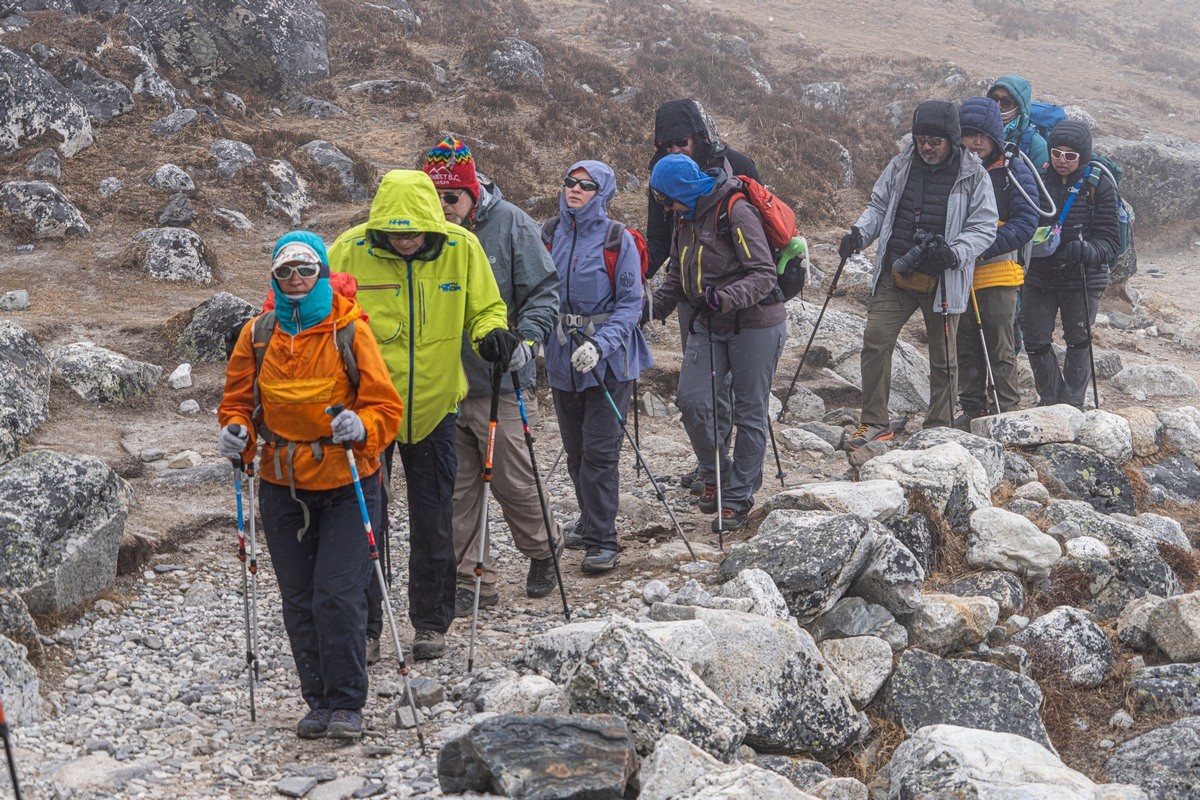 Most faces, as you can see – in those famously tasteless words of Snap (2.30) – "as serious as cancer"; however, at least one in our group, no matter the tiredness, no matter the 5000m+, no matter the shortage of oxygen… – happy as Larry! ->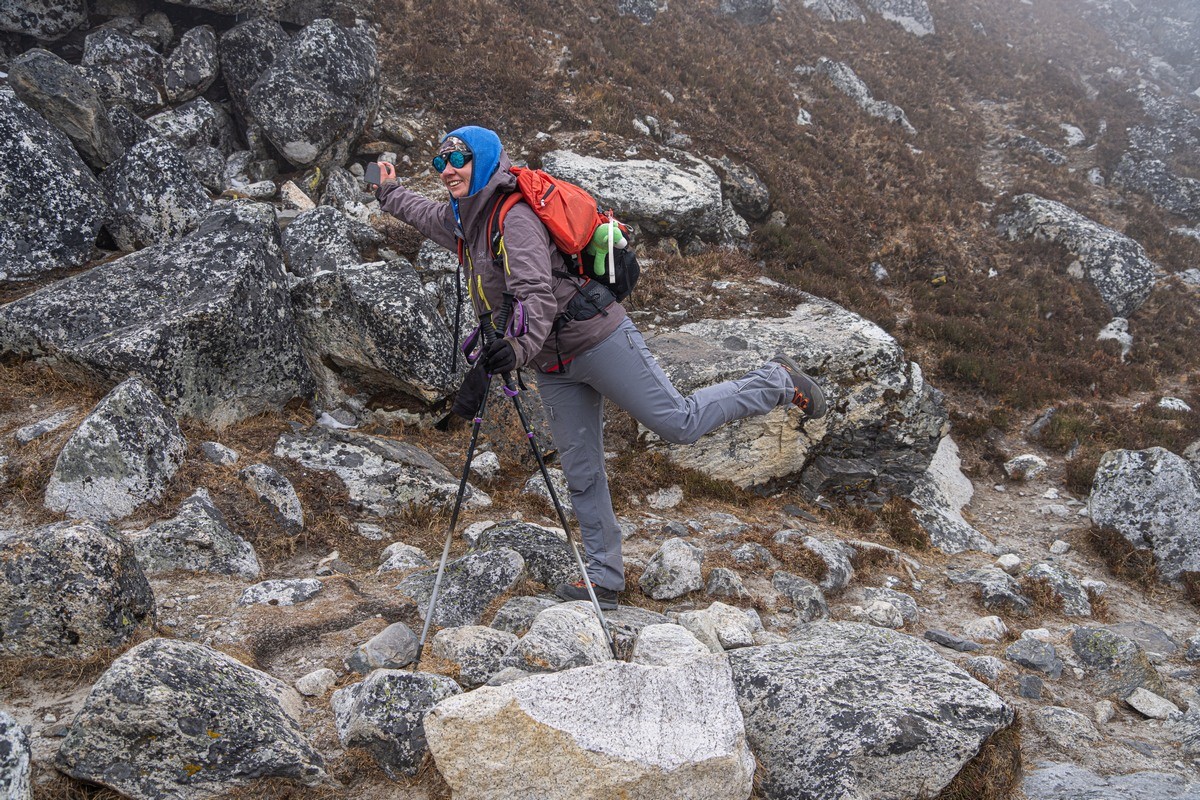 …Respect! (Spoiler: she's an old hand at mountains (and volcanoes), and pretty much our guide on this trek – having done it before:)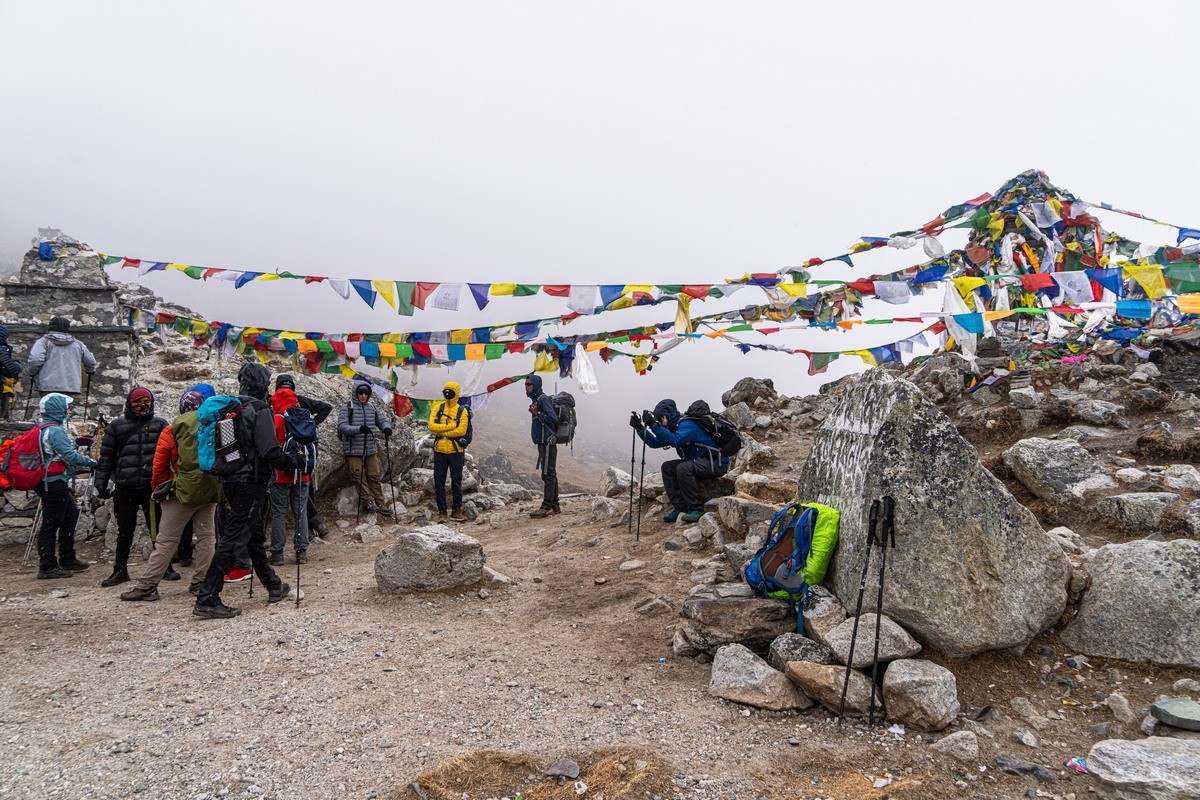 Next – eeriness: a memorial park to those who've perished climbing Everest, Lhotse and other peaks around here:
A little further and… we made it! The settlement of Lobuche: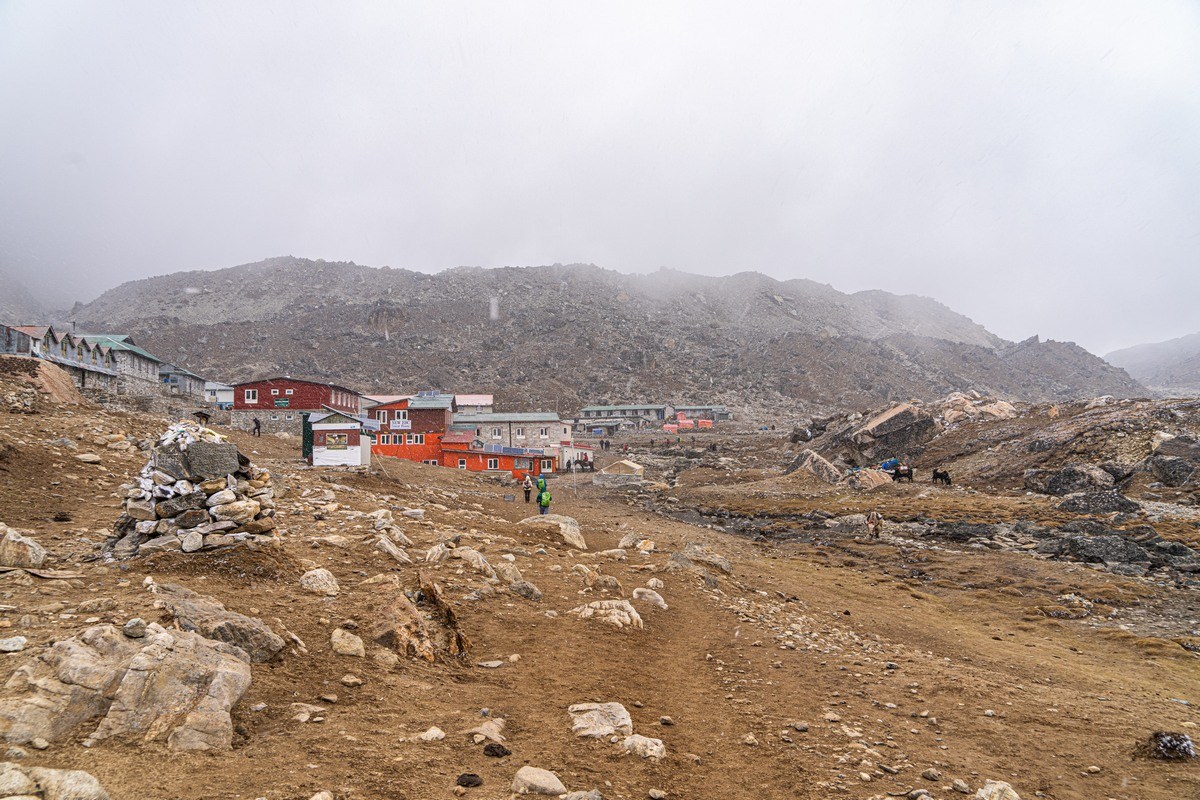 5000 meters above sea-level folks!…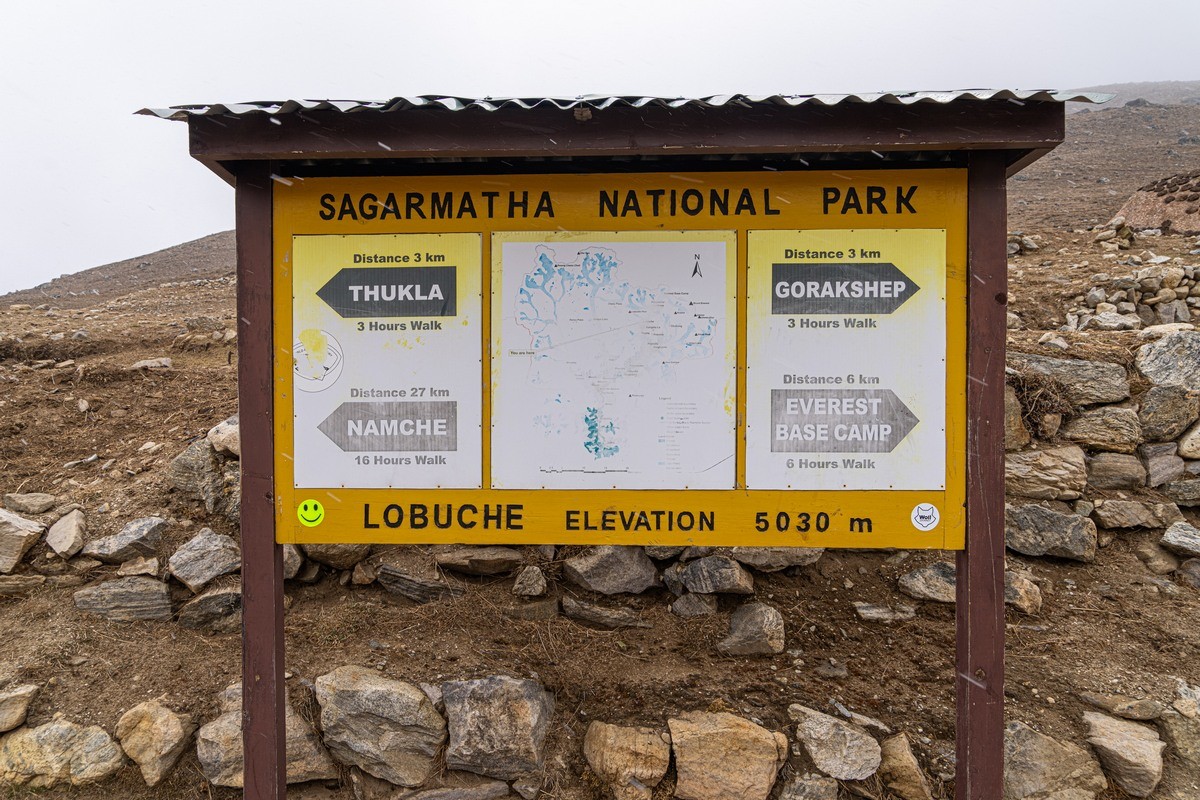 Our lodgings for the night: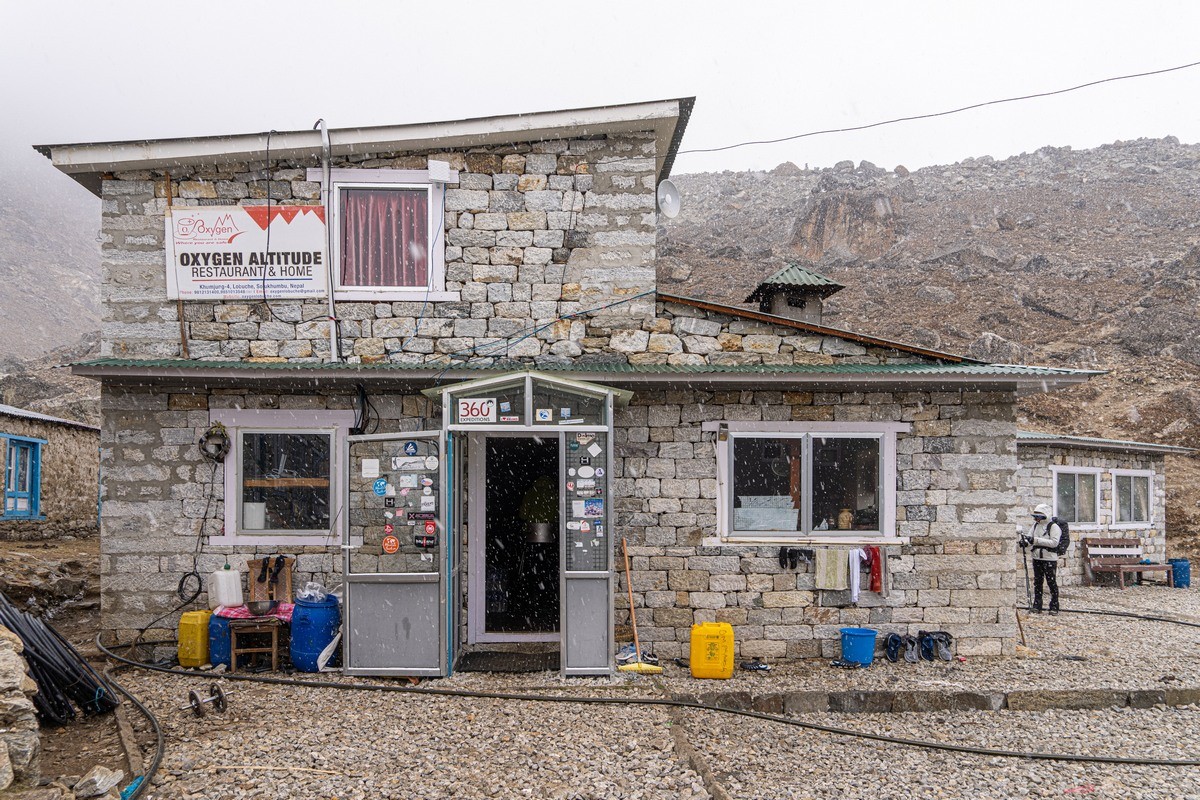 But that's all for now folks…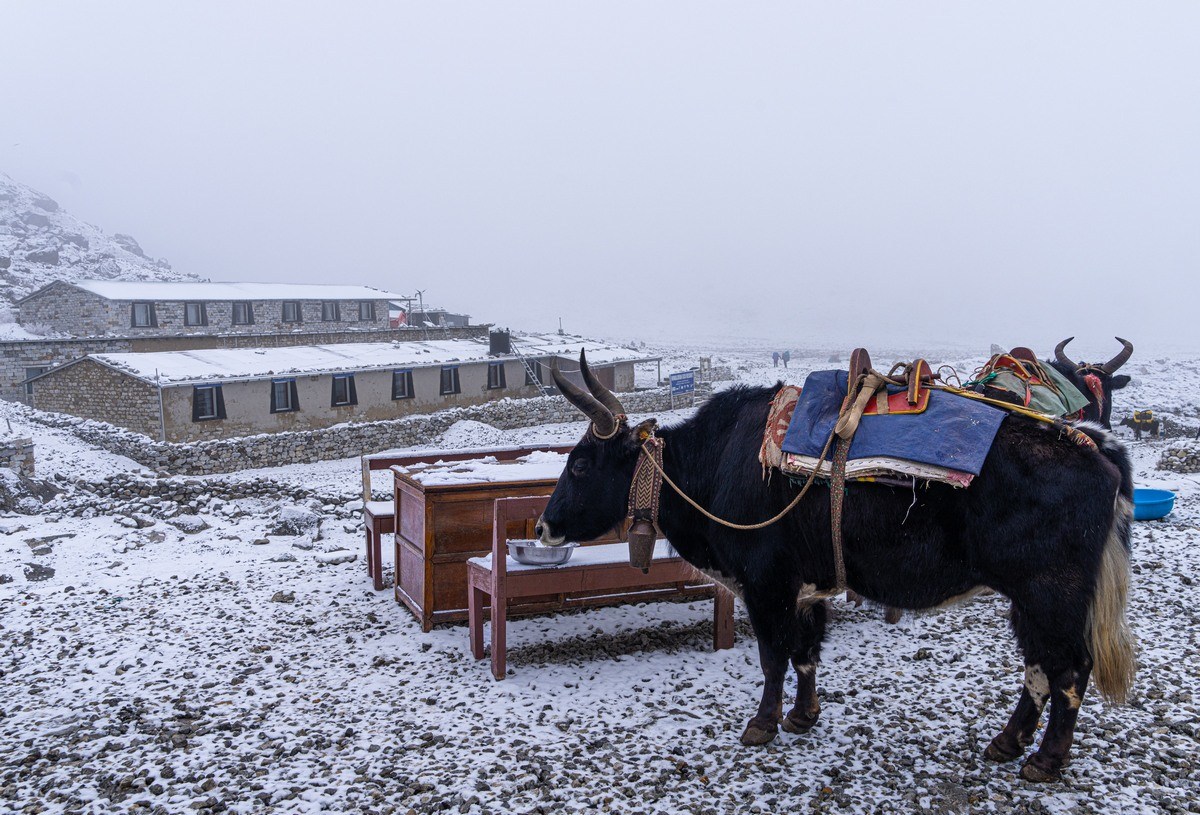 There remained just two more day of trekking and then we'd be there – finally. But those two days were the toughest. More on them shortly…
Back soon!…
The rest of the photos from our trek up to the Base Camp of Mount Everest are here.