Beauty-360˚: the top-10 volcanic-caldera-ring tracks in the world.
Walking around – full circle – the upper ridges of volcanic craters and calderas is a splendid idea. Unique views in all directions, aka – beauty-360˚! I've already gone into this topic in a research-post entitled: 12 reasons why volcanoes are way better than mere mountains. From there, I quote:
"Mountains are good in that, once you've climbed to the top of one and look around, you get a massive dose of 'oh my gorgeous!' But with volcanoes you get a mega-massive dose of the same, plus often there's a bonus: looking inward – not out – you get the fantastically pretty volcanic craters to feast your eyes on.
It's only sat on the rim of a volcanic crater you realize how tiny and insignificant man and all his civilization is. I'm sure astronauts get this feeling too, but they're up in space. On Earth: a volcanic crater is the place to be. All our labors and plans and worries and frets – how meaningless they all become when compared with the magnitude and magnificence of nature."
And that's just how it is. Multicolored shadings, the colossal grandiosity of the constructions, the exquisiteness of the shapes, plus the antidote to human delusions of grandeur. The 'kings of nature'? You realize Homo sapiens are no such thing when you find yourself on the rim of the caldera of an active stratovolcano! For it's not just a big lump of inert mountain: a volcano is alive – brimming with volatile underground chemistry!
So, you get it: volcanoes are better ). But what can you do to get more of the magical experience that is volcano-gazing – as in: prolong that experience? Easy (actually… hardly:) – you trek around the full circumference of a volcano's caldera/crater – up on its upper ridge. Oh yes…
As you'll know, or will be able to guess – I've done quite a few caldera rim-walks. But I wonder how many? Let's tot them up. Maybe someone will want to follow in my footsteps (recommended) or try to beat my total (recommended:)…
I. Ksudach (Kamchatka). Full (detailed) trekking-tourist guide – here.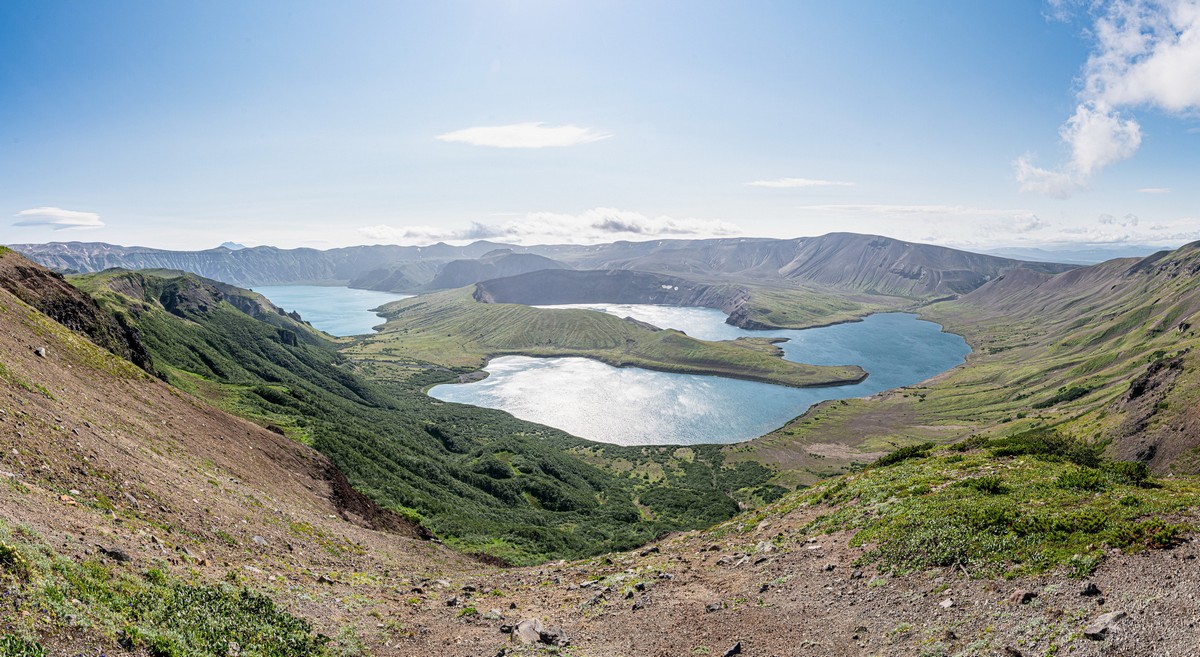 II. Gorely (Kamchatka). Trekker guide – here.
III. Gorshkaya Sopka, near Tolbachik (Kamchatka), here (and report + pics – here).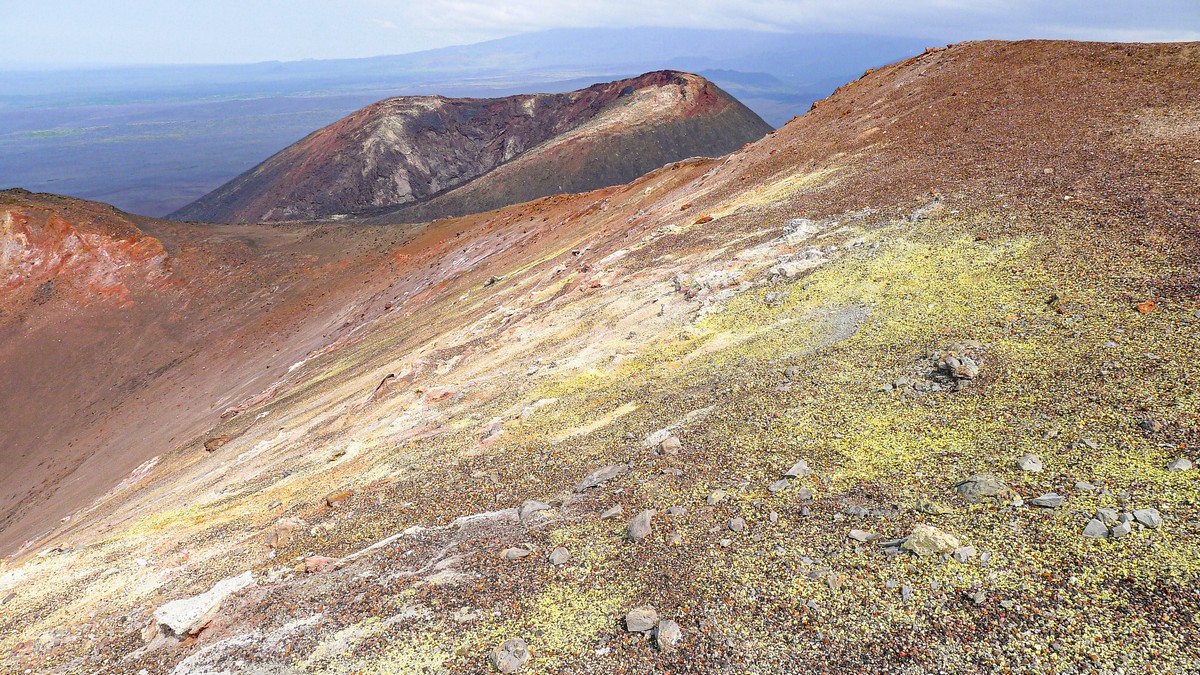 That's Kamchatka done. Next up – the Kurils…
I really want to get back to Ebeko on Paramushir, this time for perimeter walks of all its craters. I just hope it stops hiccupping and belching smoke (no manners!) next time: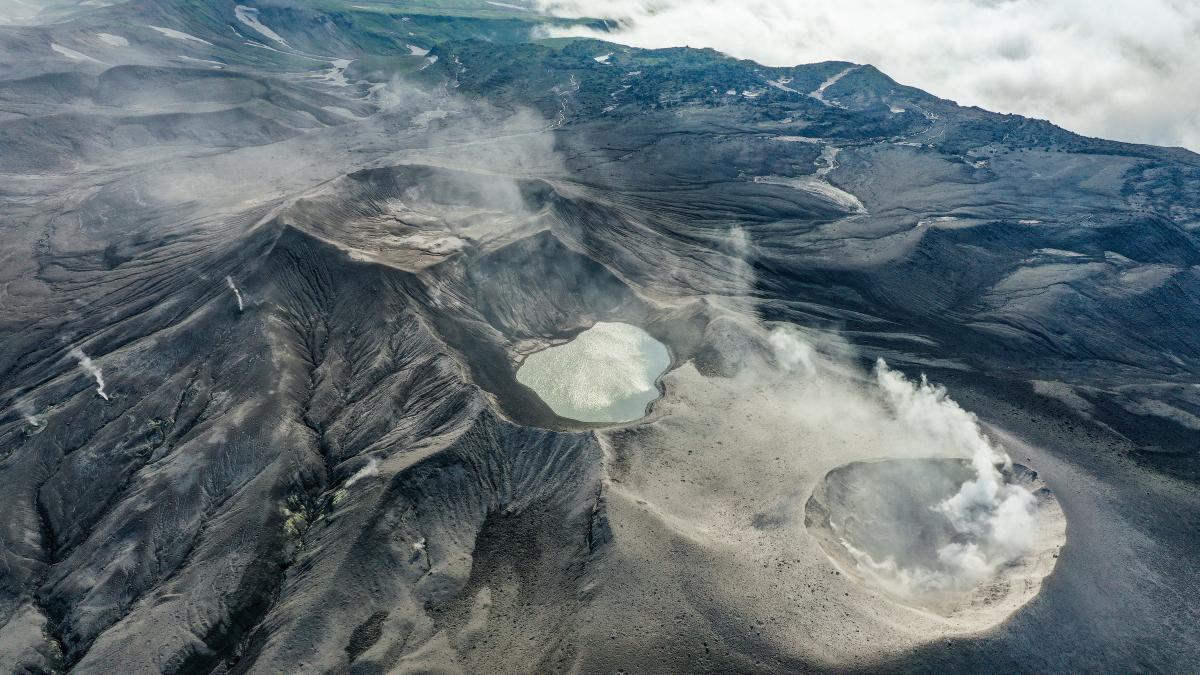 I also very much want to have a third attempt at a full-ring walk on Ushishir on Yankicha: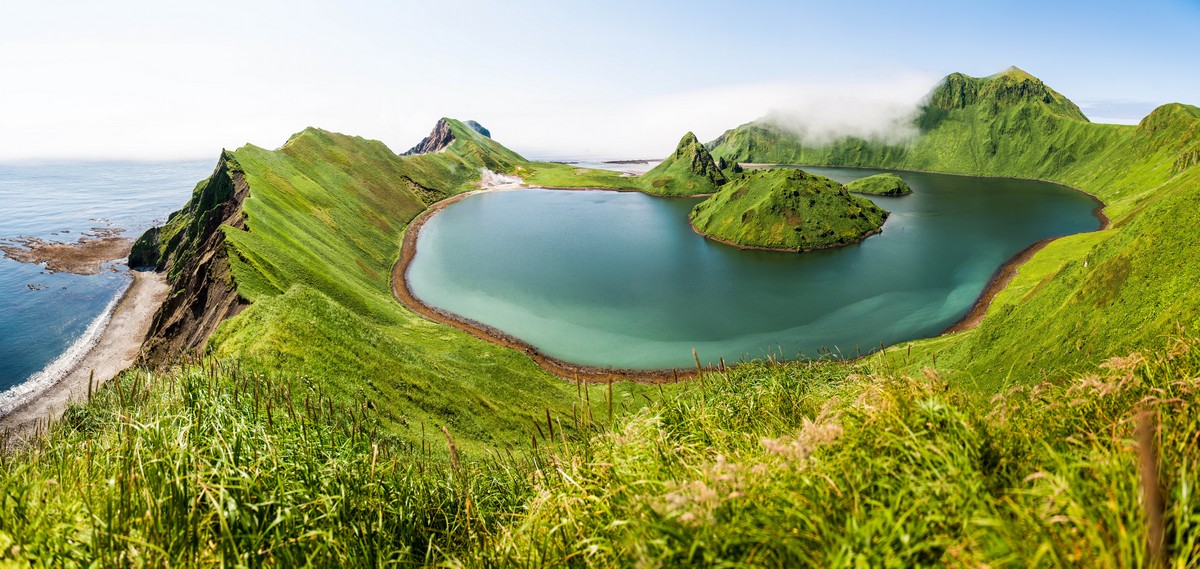 So – the Kurils: plenty of caldera rings to walk, but none completed to date.
Back to the 'done' category; next up – Japan!
IV. Mount Fuji. I was there back in 2009; alas – there are only photos there, so here's a brief comment: at the top there's an enormous crater, which you can rim walk most of, but there's a short section of slope that requires some basic climbing skills and ropes as insurance against falling. The rest is straightforward.
V. Maruyama, on Aogashima. Many Japanese folks don't even realize they have such a magnificent island, here on the map. A truly amazing place; my report thereon, from 2015 – here. We drove around the whole island in a car, then walked the crater of Maruyama.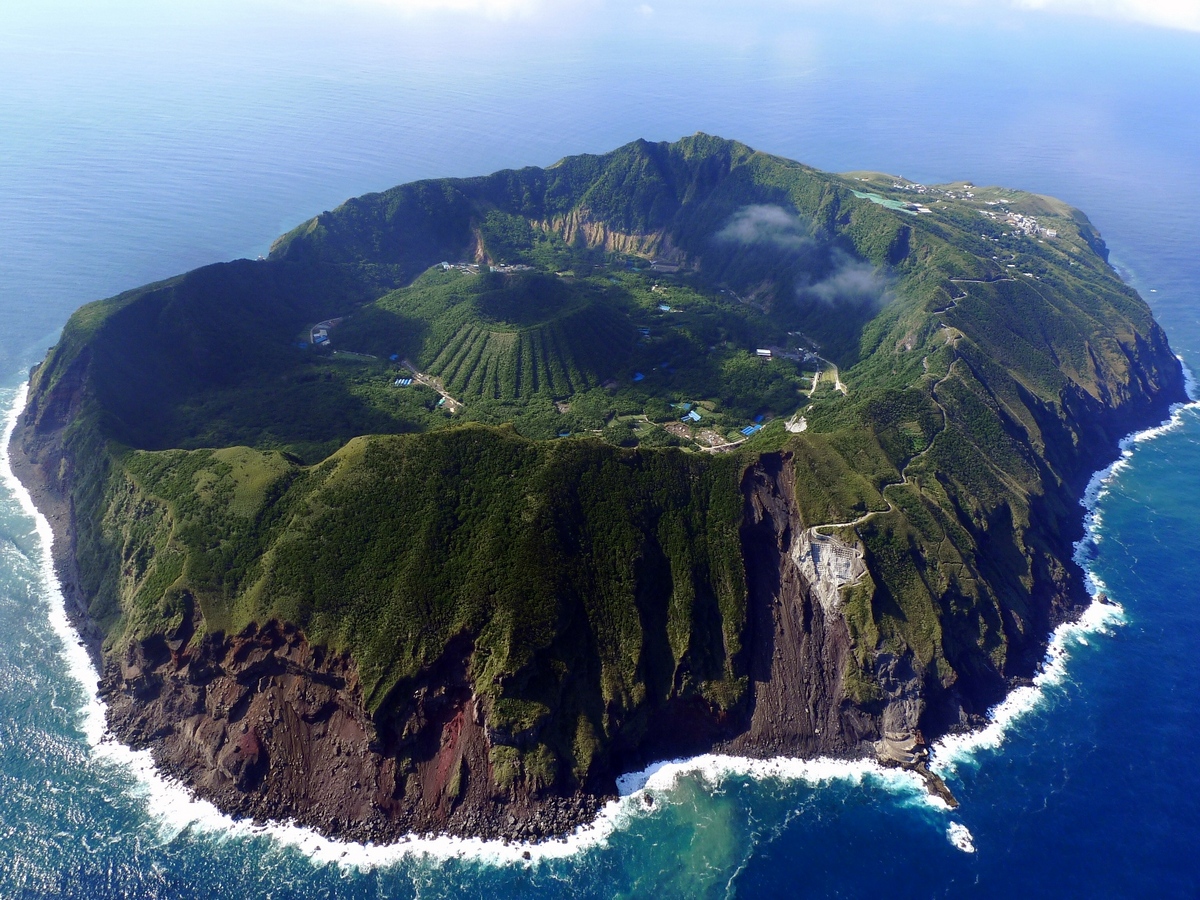 (Photo taken from here)
Next up – Indonesia…
VI. Bromo.

VII. Kelimutu.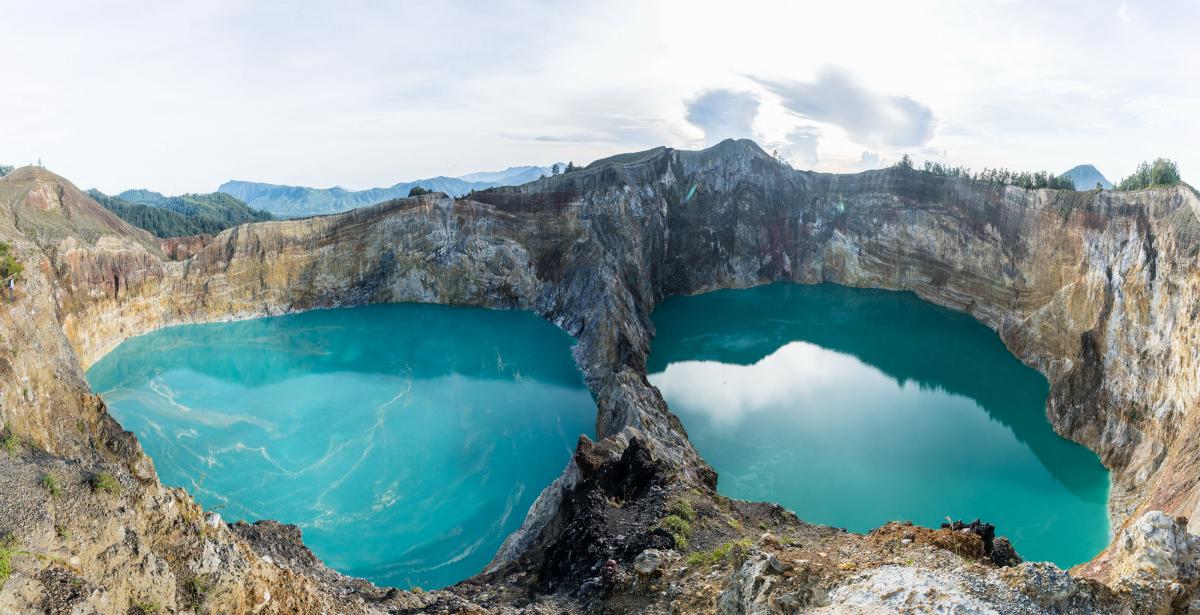 Click on the links: not only were the Indonesian volcanoes beautiful, they were accompanied by crazy adventures.
Next up – New Zealand!…
VIII. Tarawera – a whole series of craters, all of which we did full circles of!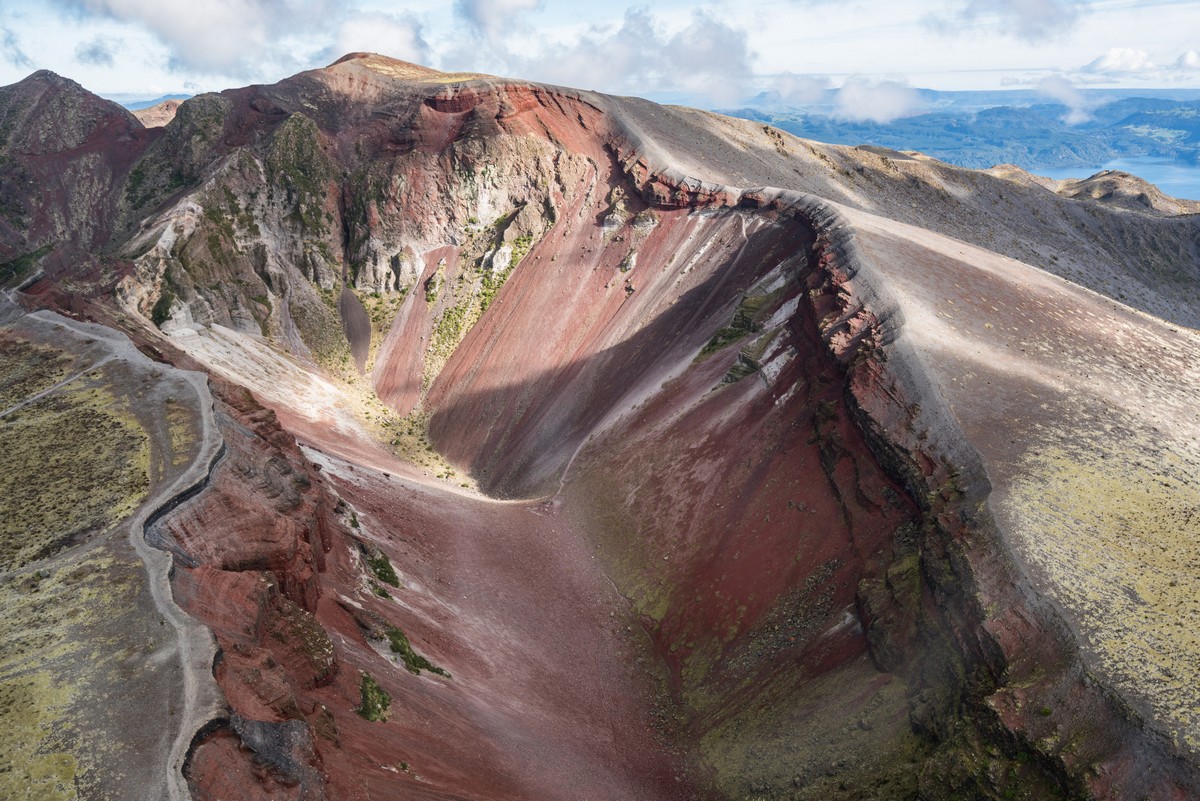 Next: Ecuador!…
IX. Cuicocha.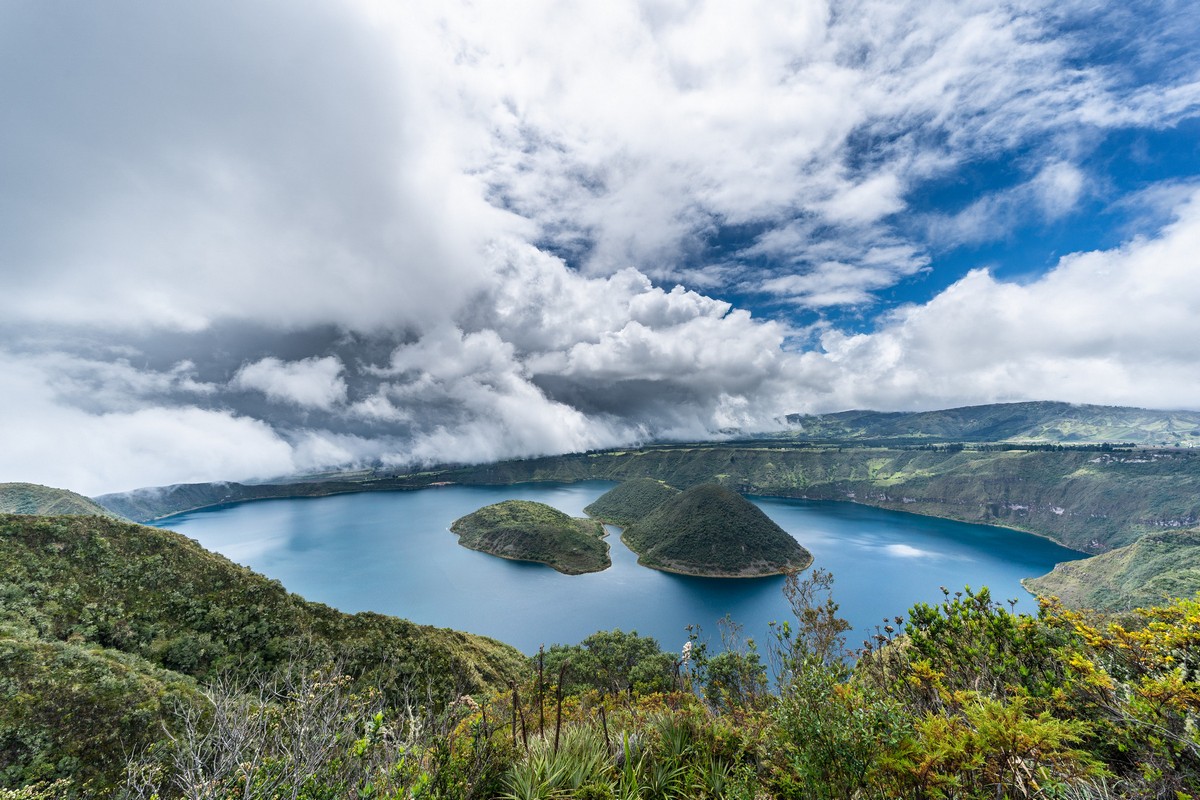 X. And long, long ago, before social media and blogs, I went up and then round the crater of Mount Vesuvius, and it is rather an easy one. Alas, zero photos or typed words on the experience (.
So there you have it folks: 10 crater-treks for you to catch me up on. If you overtake me, do let me know with which craters; I'll gladly return the catch-up gesture!…