The Kurils: Why, where, how.
So, where on earth did the idea of a cruise, not around tourist-friendly tropical islands, but around mostly uninhabited – for a reason – polar-esque ones, come from?
It's quite simple really…
My favorite place for an annual August 'hard reset' is Kamchatka: volcanos, geysers, hot springs, bears, and other similarly extreme extremities. But… well, I've done Kamchatka – and more than once. So something different but very similar was needed…
Now, every time I'm on Kamchatka the locals there are always saying "but on the Kurils they're much better…", and so on. Then kindred spirit Olga Rumyantseva had already been on the Kurils and wouldn't stop raving about them… So my curiosity had been growing and growing for quite some years – until it reached a critical mass and it was decided, er, by moi – that the next annual August reboot trip would be to the Kurils.
After deciding where to go – about a year ago – the preparation for the Kuril trip began, only to end a year later. The 'who's going' was established (mostly lovers of extreme tourism and extreme nature appreciation), the optimal route was calculated, the Kuril territory was surveyed, and the most suitable vessel for the trip was selected. Crucially, all participants were informed that this wasn't going to be gym>beach>pina colada>spa>Cuba libre>paperback>single malt…tourism. This was wild marine-based tourism in a harsh climate on harsher islands, with neither Internet nor cell coverage.
Back to basics, back to nature.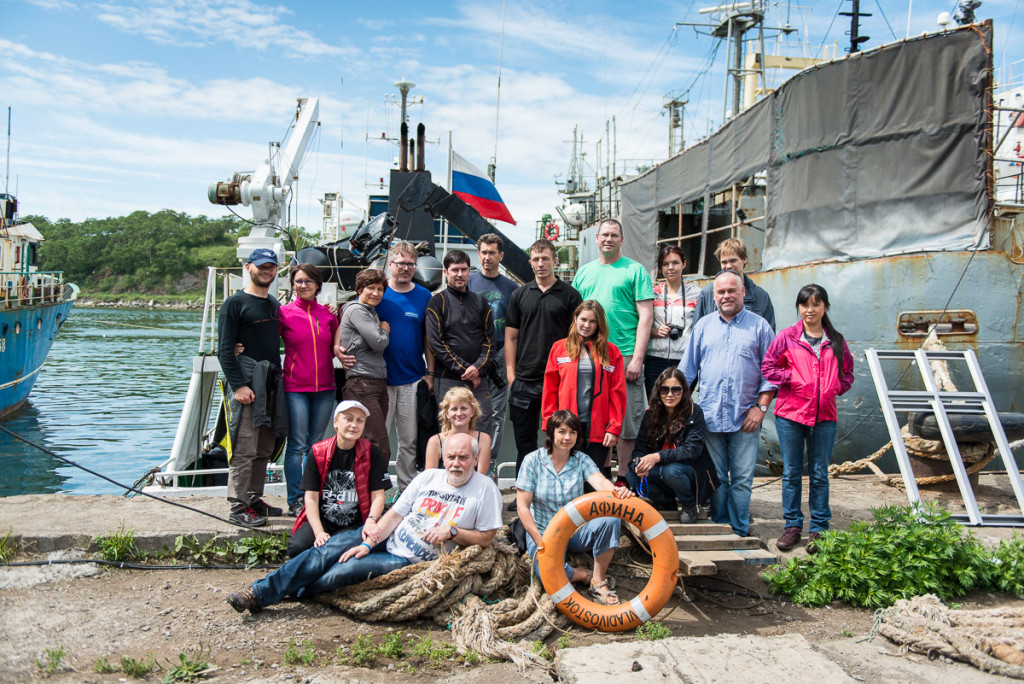 Curious fact: the Kuril Islands got their name from the Ainu, the indigenous population of the islands. In their language 'kuru' means 'man'.
Another curious etymological fact: the name of the Sea of Okhotsk comes from the Evenki river 'Akhot', situated near today's Okhotsk port. The Russian Cossacks, getting this far east in the 17th century, russified it to Okhota ('hunt'), and that's where the name of the sea comes from. The meaning of akhot – big :).
The outline route of the expedition went something like this: Fly to Petropavlovsk-Kamchatsky. There – onto a small ship, and then slowly cruise round the most interesting of the Kuril Islands from north to south, ending up in Yuzhno-Sakhalinsk, from where we fly home. In all – 20 days on the road boat, airplane to airplane. 2–21 August, 2014.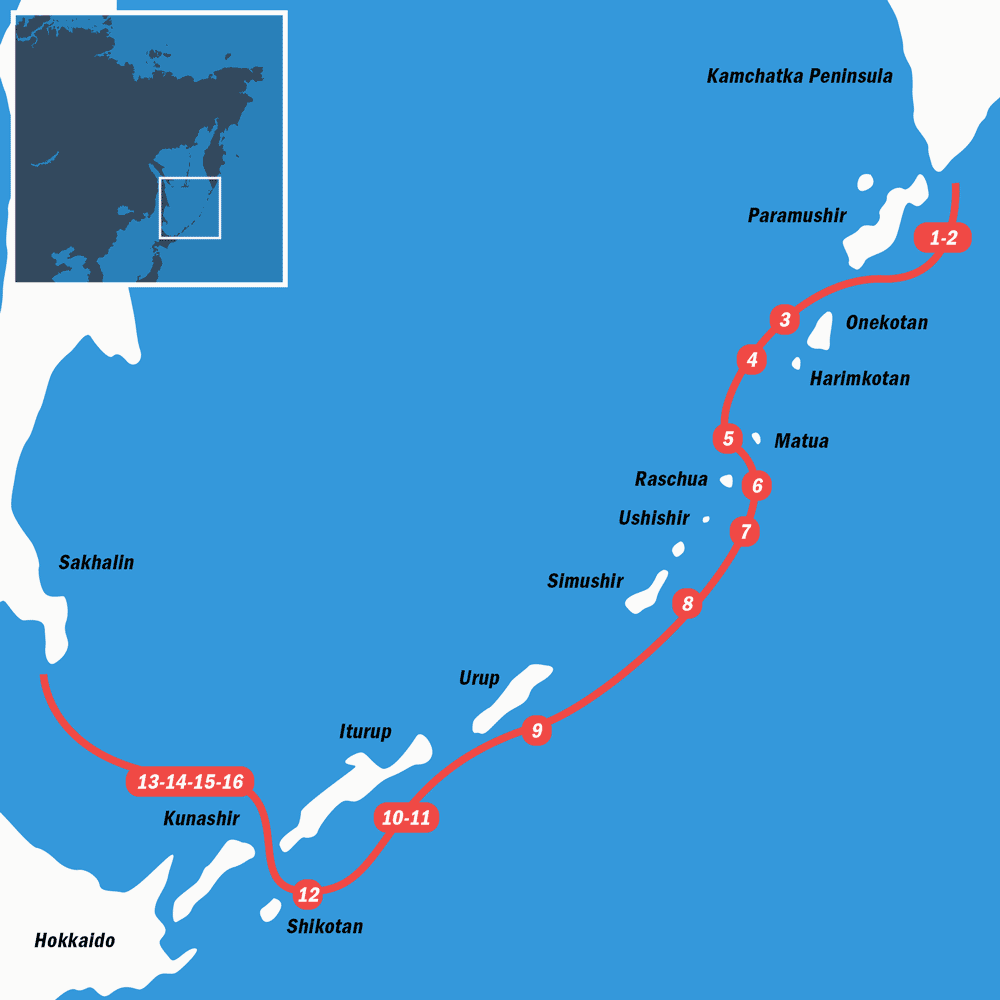 The full day-to-day route turned out as follows:
Day 0 – August 2. Flight in. Cut to the chase with sulfuric bathing in hot springs. Fighting the jet lag.
Day 1. Embarkation onto the boat and of we go! Petropavlovsk-Kamchatsky > Paramushir (Severo-Kurilsk). ~350km, 18-hour journey, 10 knots = 18.5 km/h.
Day 2. Paramushir, Ebeko volcano, rain and wind.
Day 3. Paramushir, 'easy' day, lighthouse ruins.
Day 4. Onekotan, Krenitsyn volcano, 30km there and back. The world's most beautiful volcano.
Day 5. Kharimkotan, easy day, walk along the coast. Berries (moss berries, wild strawberries), search for floating artifacts.
Day 6. Matua. On-foot excursion around the island. Rusty steel barrels, derelict military bases.
Day 7. Rasshua. 'Walk' around the local hills 'Hammer' and 'Sickle', rain and Siberian dwarf-pine. The 'road of death'.
Day 8. Ushishir. Sea caldera, walking through seven-foot-high grass; Arctic foxes and hot springs.
Day 9. Simushir. Zavaritsky volcano's caldera.
Day 10. Urup. Fishing, hike around hot springs.
Day 11. Iturup. Hot river, hot waterfalls. 42°C water (the answer to the ultimate question of life, the universe and everything).
Day 12. Iturup, Atsonupuri volcano. Real tough day.
Day 13. Shikotan, walking, swimming in the ocean.
Day 14. Kunashir, Tyatya volcano.
Day 15. Kunashir, lava columns.
Day 16. Kunashir, Mendeleyev volcano, difficult ascent.
Day 17. Kunashir, Golovnina volcano, hot sulfuric mud. They say it's good for you.
Day 18. Yuzhno-Kurilsk > Yuzhno-Sakhalinsk, 25-hour journey.
Day 19. Flying back home.
The trip was a resounding success, to put it mildly. And most unusual…
It was extreme…
We were blown about by hurricanes, drenched with cold rain, and overheated by hot springs. We were rocked about by waves, and knocked over on sandy ascents. For hours we would stare at the landscapes from the top of volcanos and calderas. The evenings we'd pass singing songs to the strumming of an acoustic guitar. Each day was like a heroic feat. Every morning we woke without knowing just what would be in store for us that day: How long we'd have to walk, how easy or difficult it would be, would there be rain and wind or bright sun. And what would we see from the top of whichever volcano we'd be scaling that day…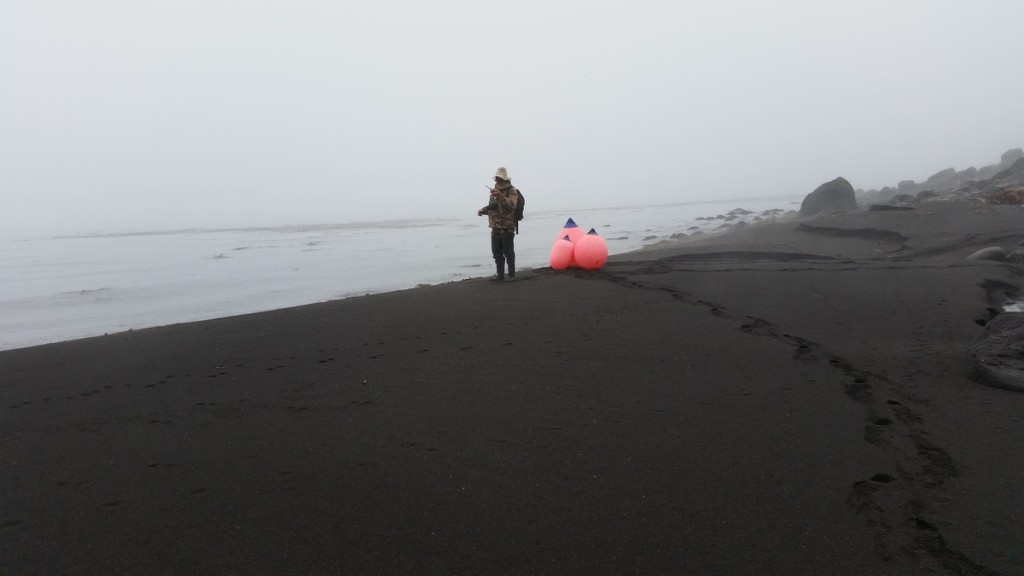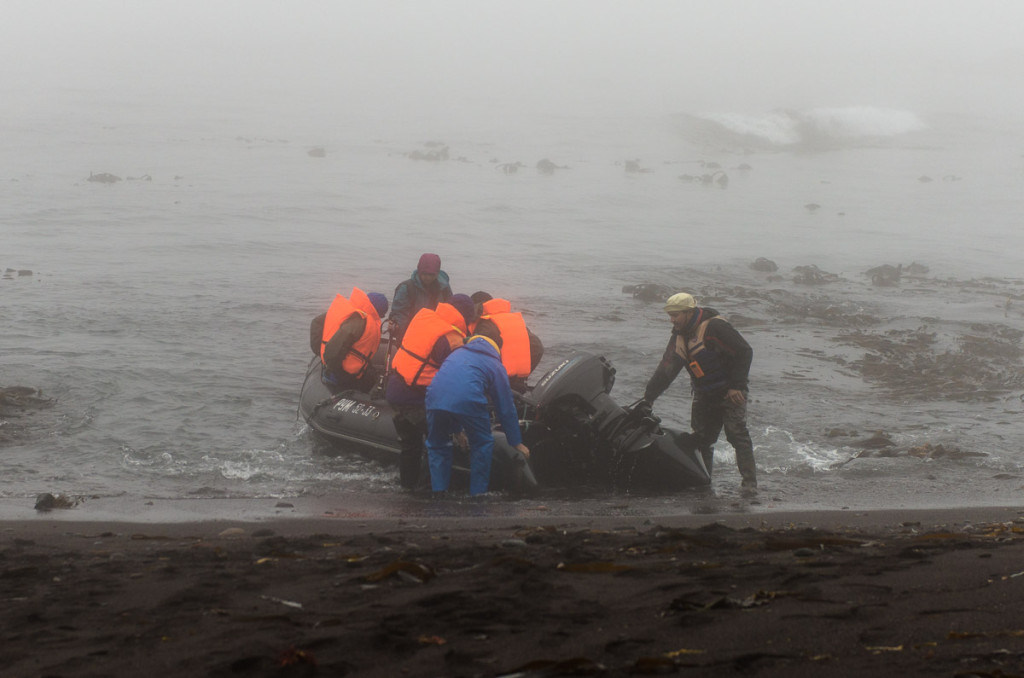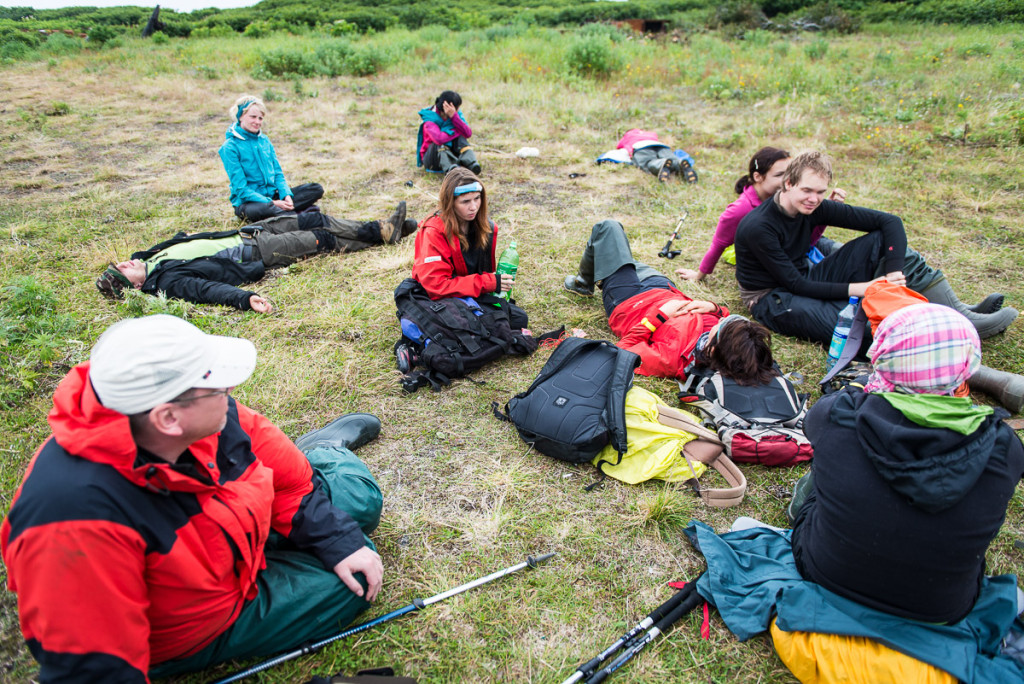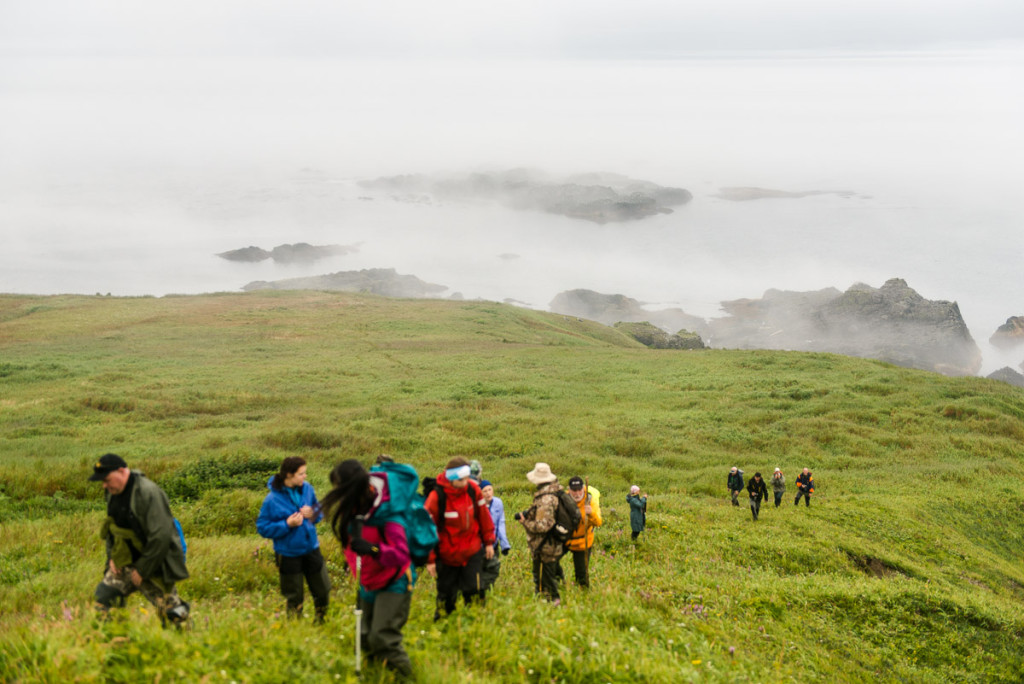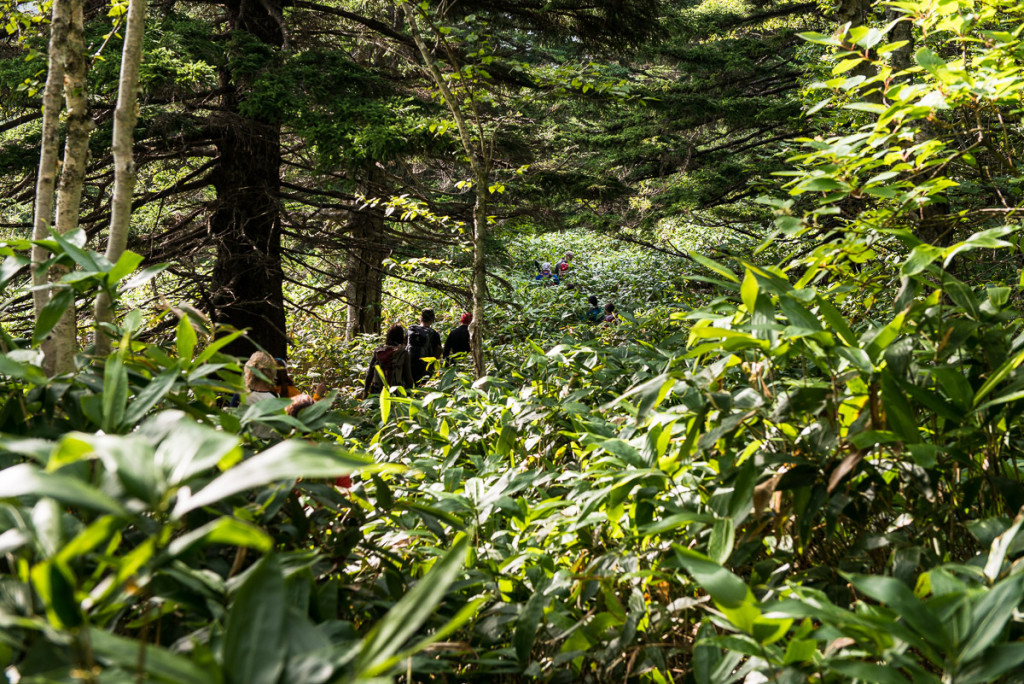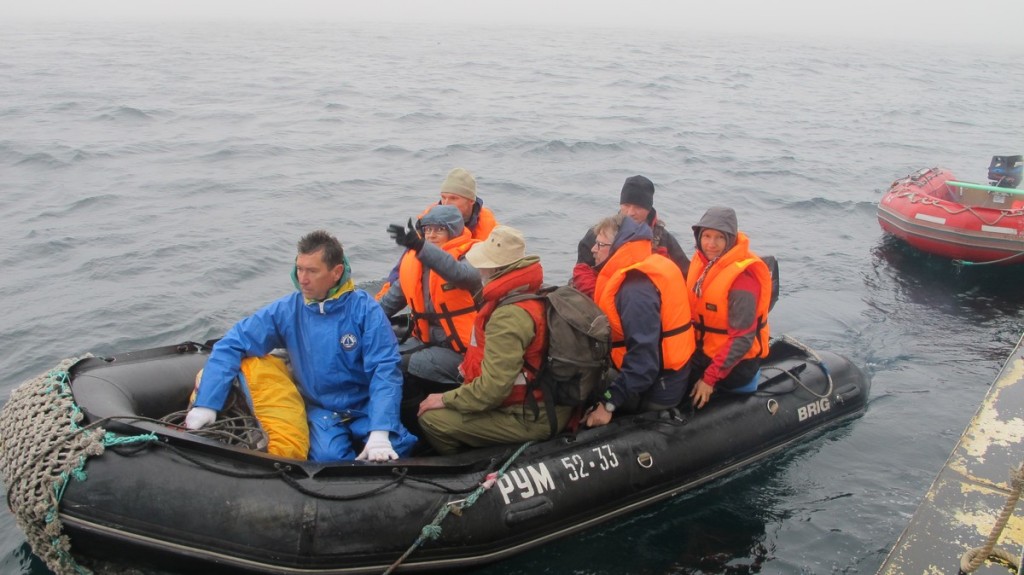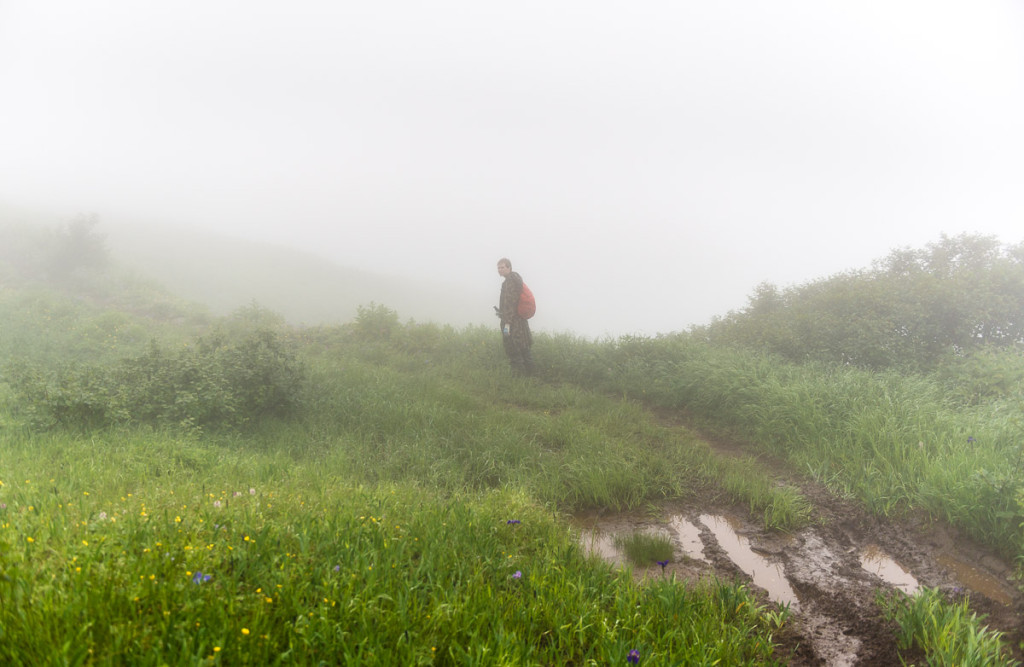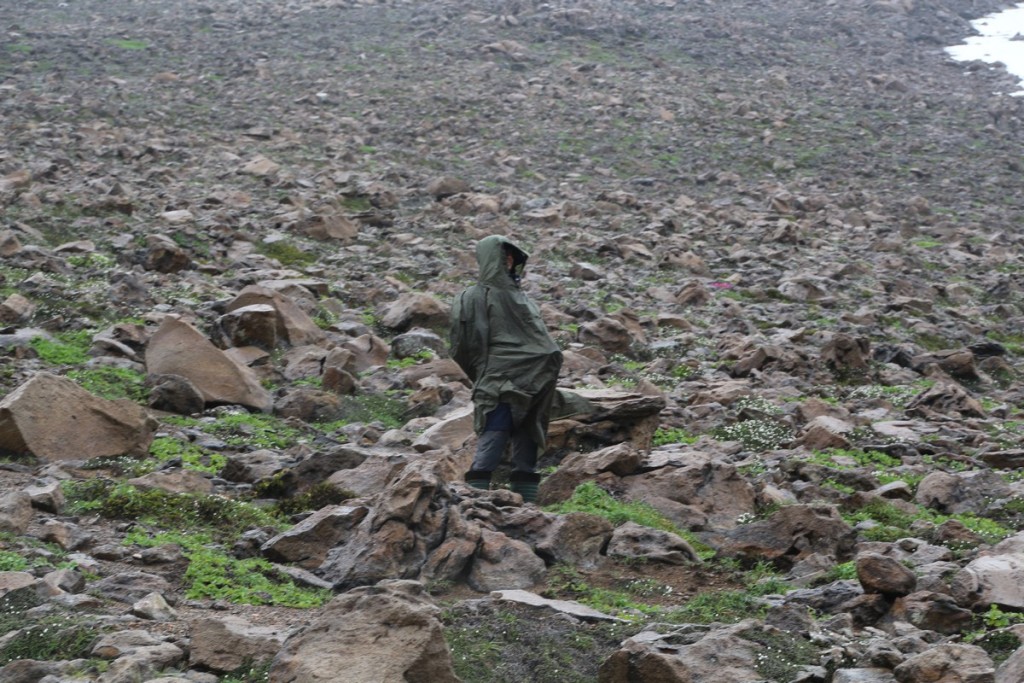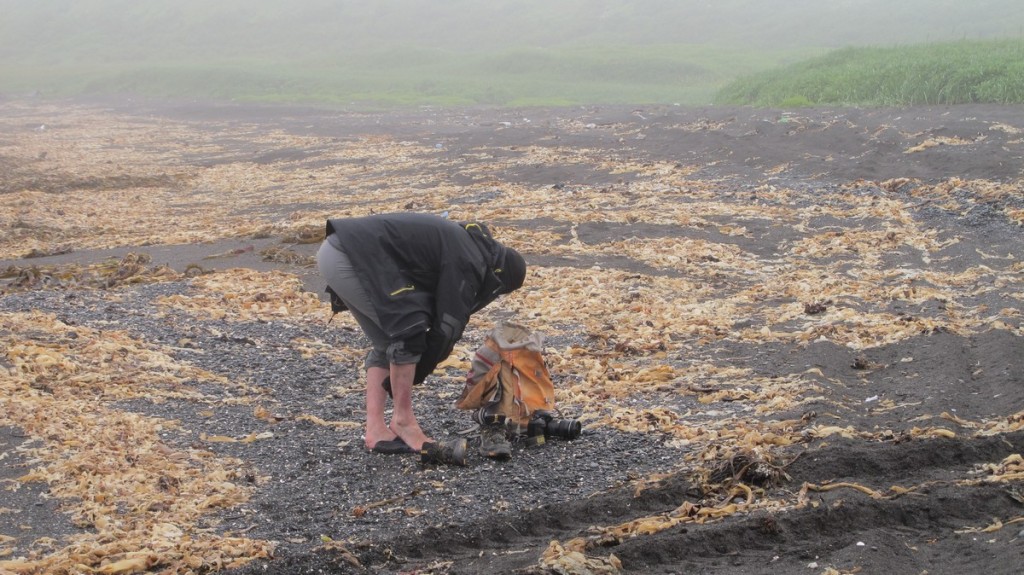 For me, the best r&r is when you have contrasts: when you combine the overcoming of artificially created obstacles with compensatingly intense and unique positive emotions. All that's sure what we got! It was so good I think we'll have to go back to the Kurils at some point in the future now we've gotten over the debutante's teething problems. However, the unique 'first time' impressions we'll never have again.
Our journey of contrasts began with the Aeroflot flight from Sheremetyevo in Moscow to Petropavlovsk-Kamchatsky. To my surprise the plane – a Boeing 777 – was brand new, as in almost zero on the clock! It even had that new car plane smell! In all my flying I'd never once been on a brand spanking new plane. Plus the service, the meals, the seat and everything else on board was just first-rate. Respect to Aeroflot!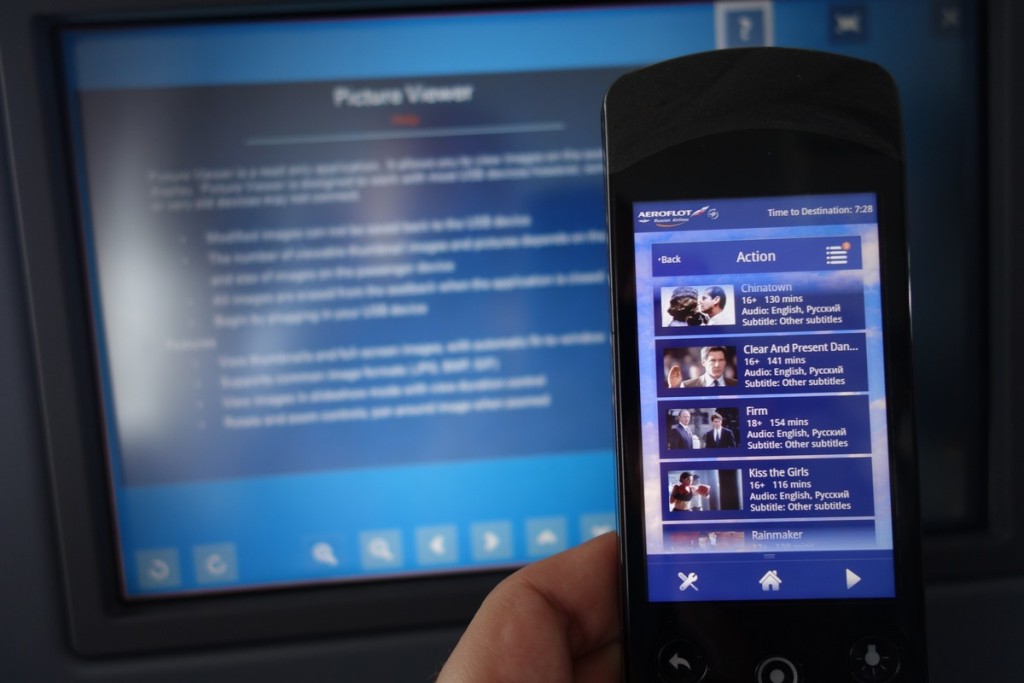 Now, if you fly in to Petropavlovsk from Moscow, it's best to do much at all for the rest of the day. There are eight hours between Moscow and Petropavlovsk so the jetlag can get killer – even for more experienced travelers. And it's best to do not much at all in Paratunka, where hotels have their own thermal spring and piping hot swimming pools! Paratunka is approx. 30km from the airport.
The next day we all boarded the 'Athens', the small ship which was to be our floating home for the next 18 days.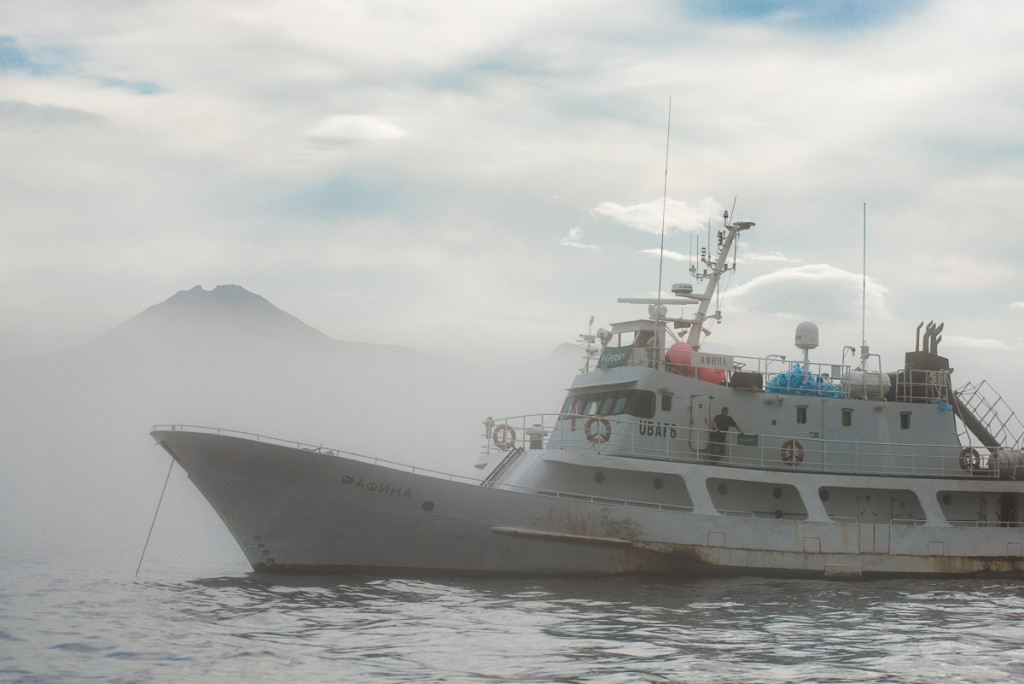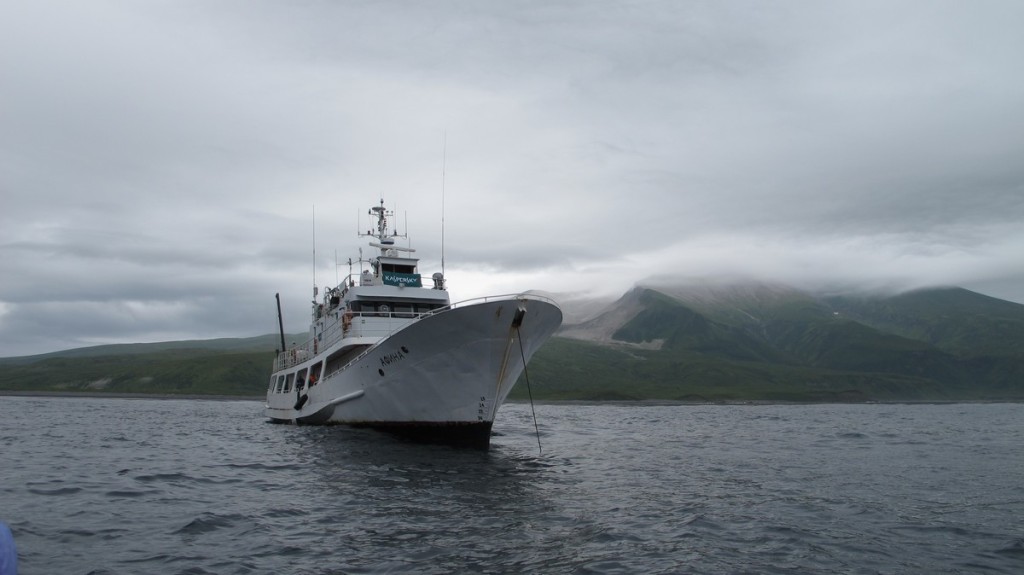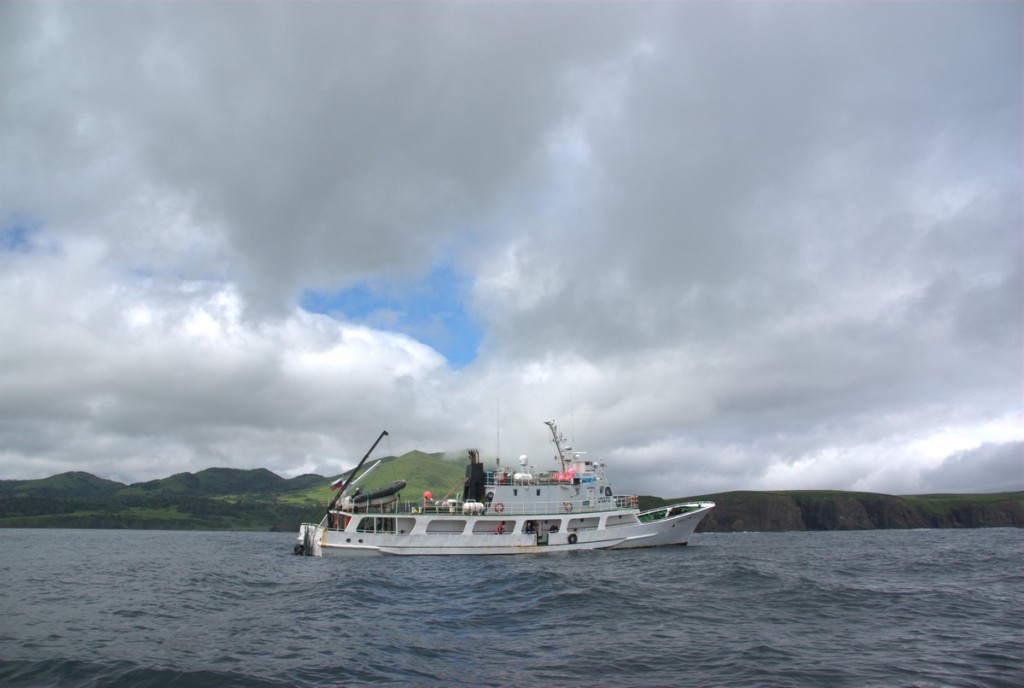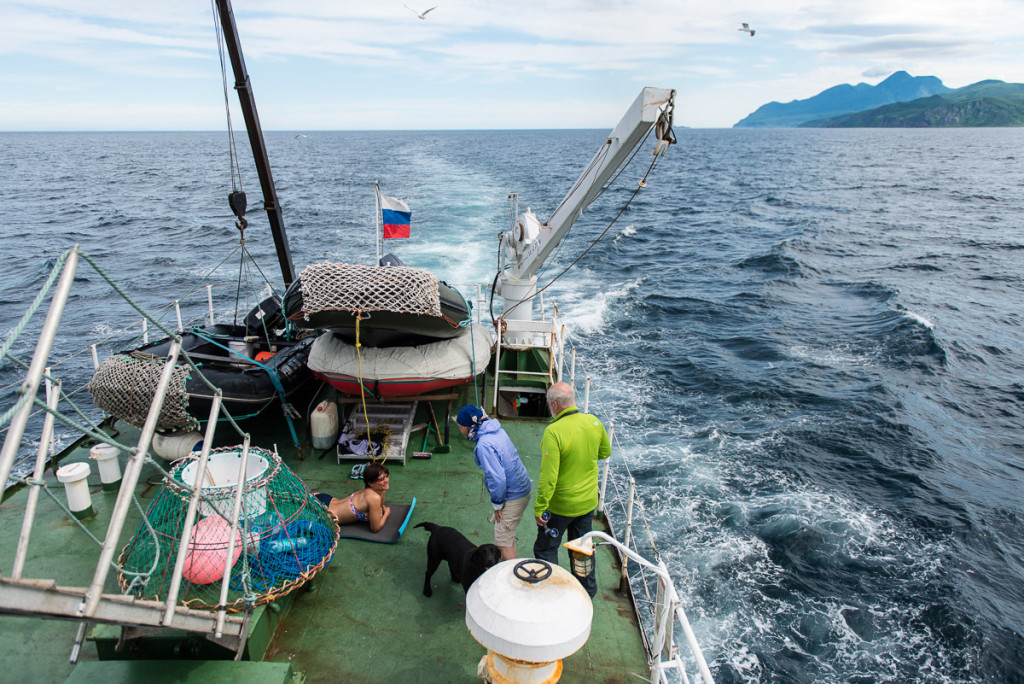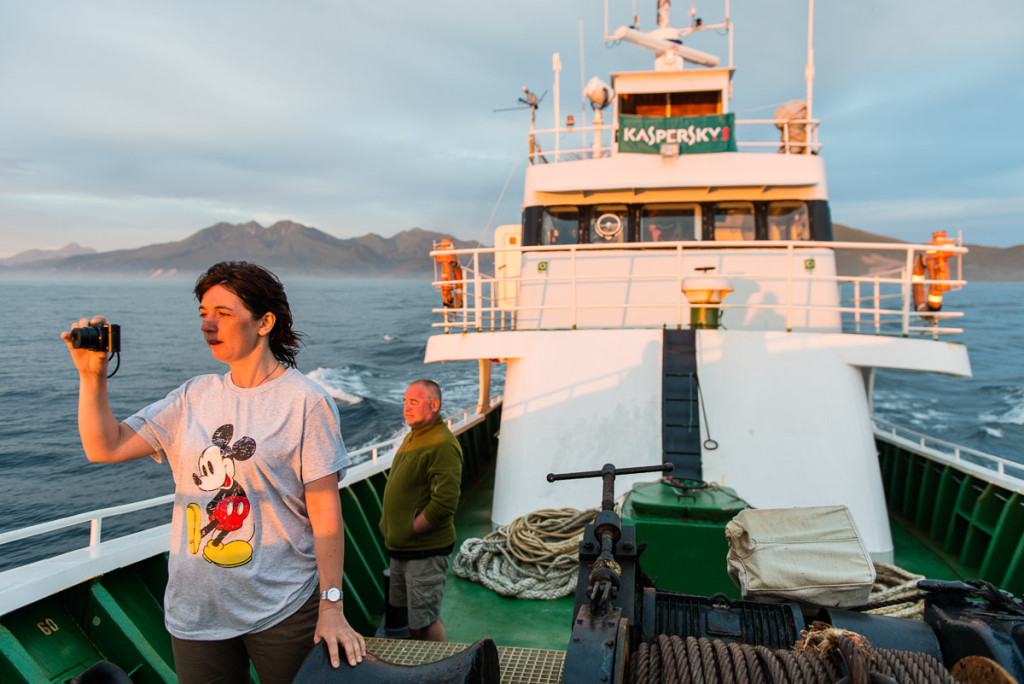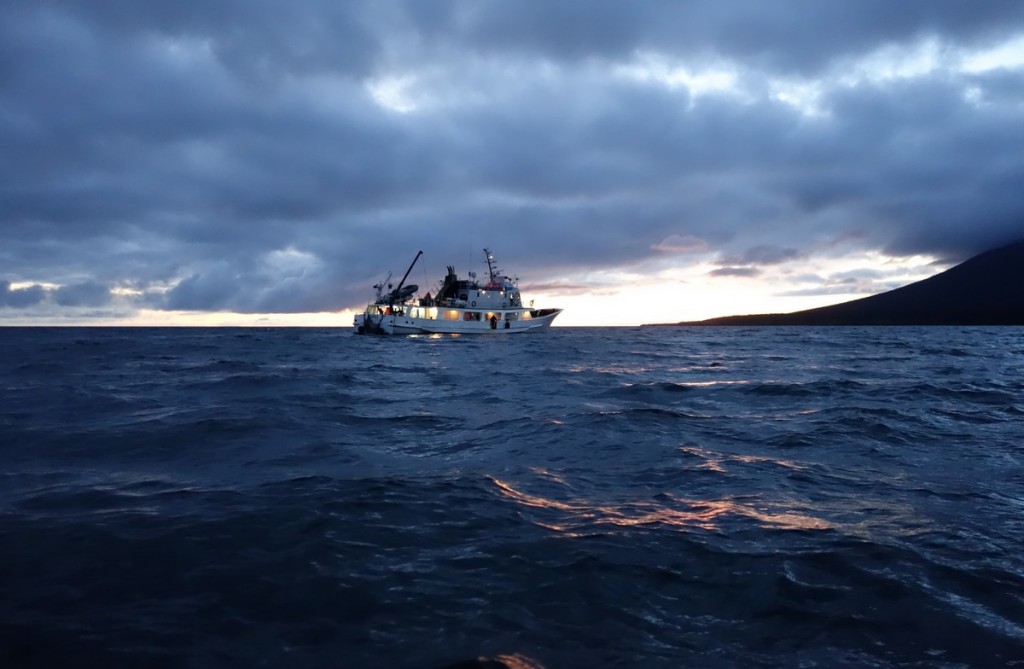 The first impressions of most of the group regarding the boat were decidedly 'OMG', as the Athens sure ain't no floating lap of luxury.
Still, never underestimate the human being's ability to easily get used to just about anything I say, especially when helped by a super-friendly and super-jolly team! Proof? When, later, we were on Kunashir, we had two nights scheduled in a comfortable hotel with en suite toilets, shops, fully stocked mini-bars and no sea rocking us to sleep, our touristic contingent all protested in chorus – "can't we stay on the Athens?".
The Athens holds 20 persons. There are eight cabins on the lower deck, one on the middle deck, and two other bunks on the way to the toilet! It's a bit like traveling on an old train with the separate compartments, only with you getting rocked about somewhat more violently than on a train.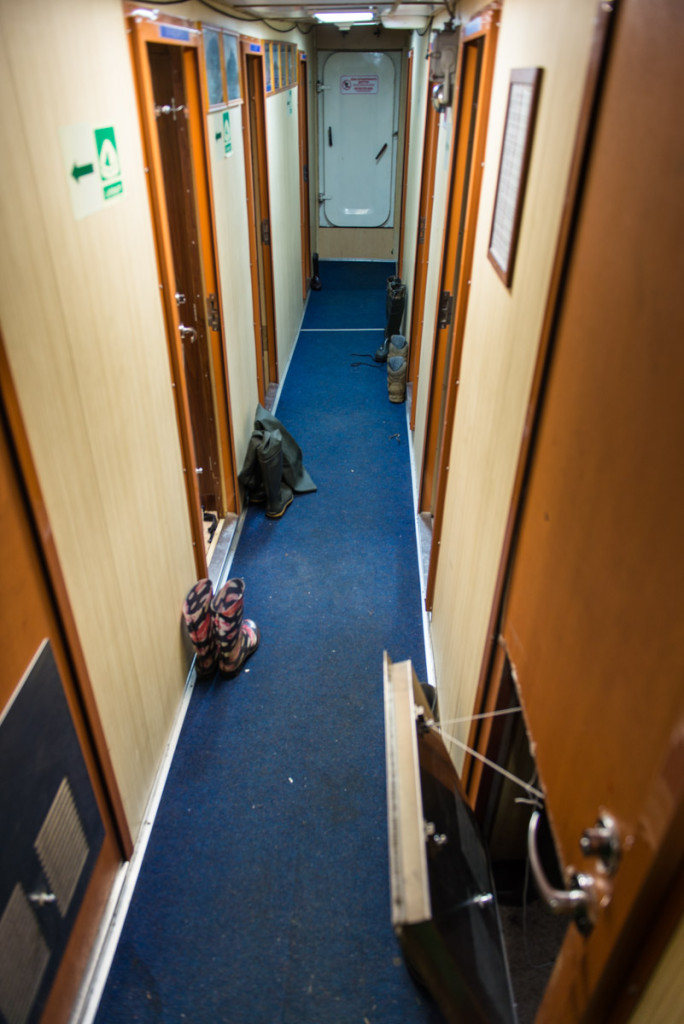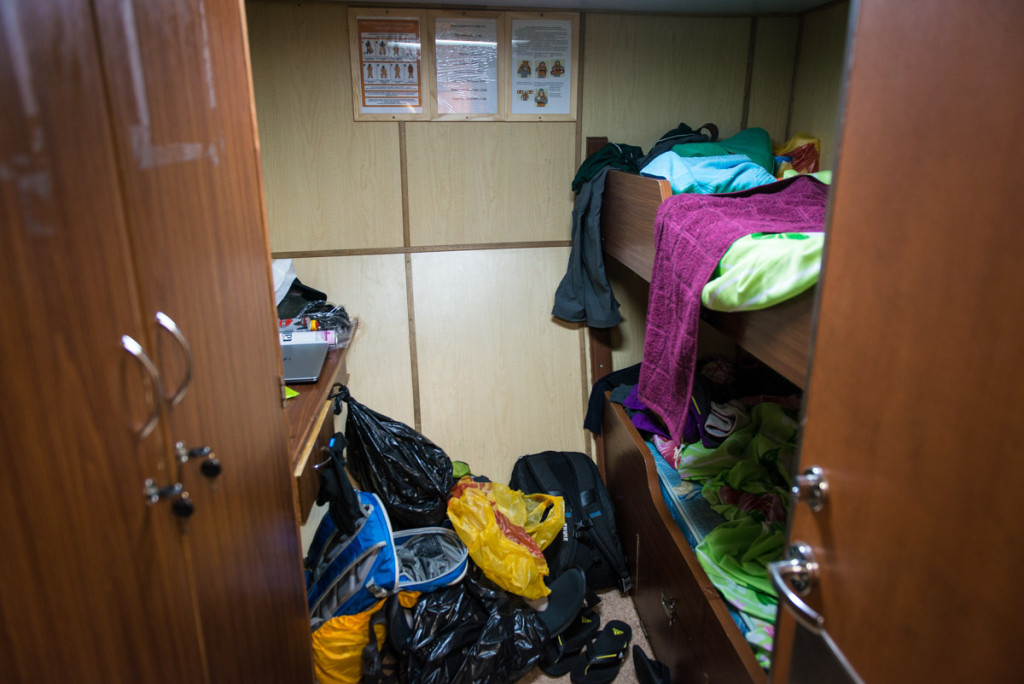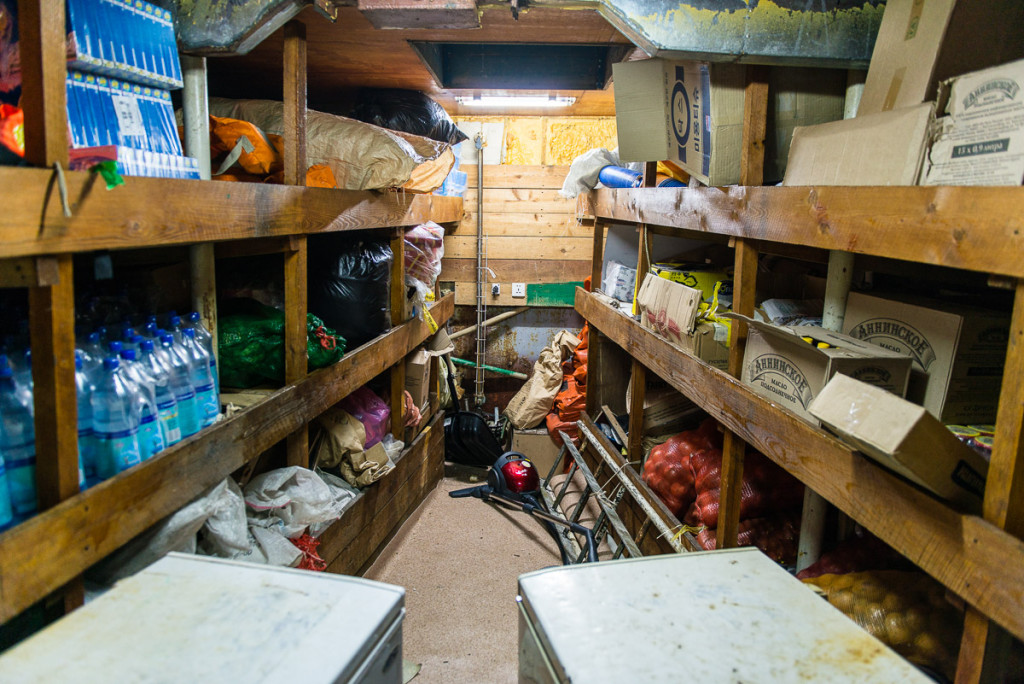 Incidentally, about the rocking…
Some of the group were fearing it like the plague! Early on they downed all sorts of pills, wore special bracelets, and drank odd potions. But they ended up only performing these bizarre rituals a few times. It was kind of the same with insect repellents too, which were mostly forgotten about after a day or two. The mosquitoes just seemed to disappear, practically everywhere. Only on Urup was there any unpleasantness, when the posse came under attack by a particularly beastly little mite while bathing in the sulfur springs. It knaws out a hole in the skin, so the wound can take several days to heal.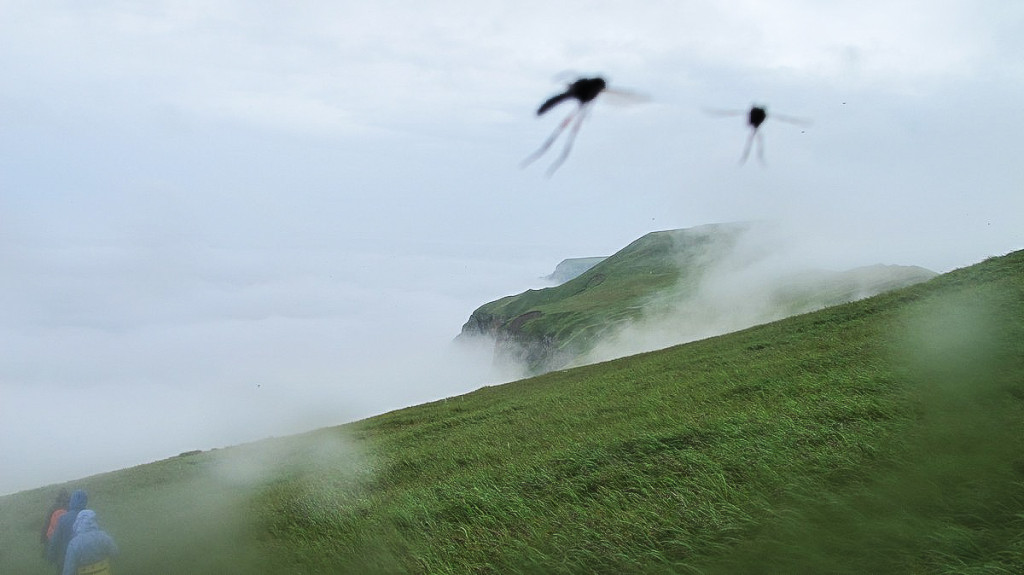 The 'restaurant car' on the ship was just amazing. It was there where we spent most of our wakeful time on the ship. HUGE shout out to the ship's cook, Svetlana.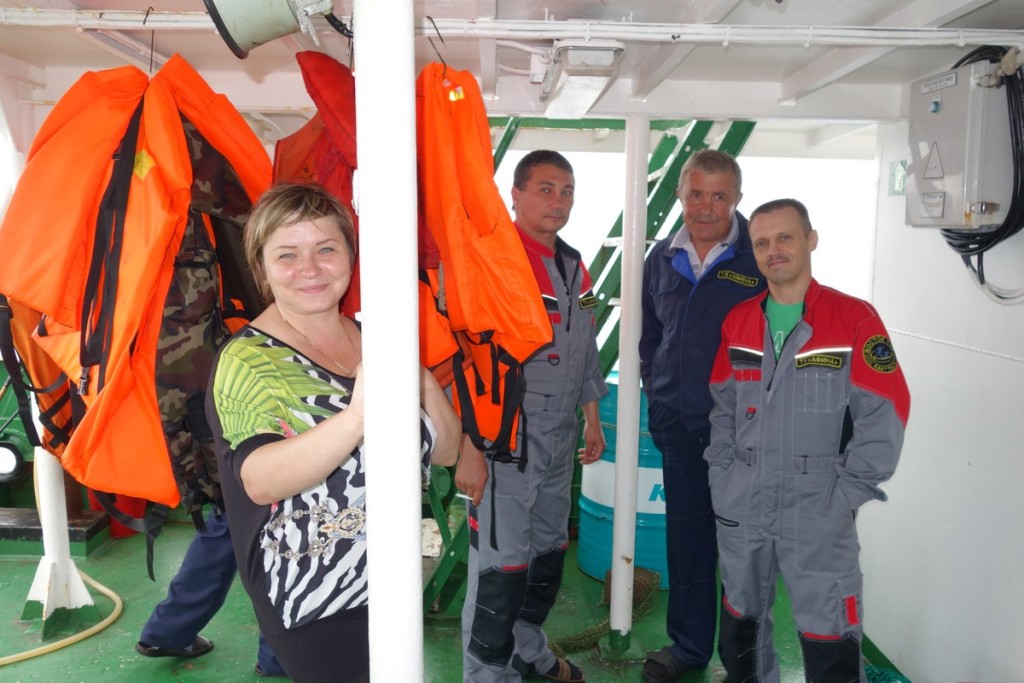 We ate unpretentiously, but regularly, copiously and tastily. Each day the tables would bend under two or three types of both first and second course. Freshly caught fish was added to the rations we brought with us to make some incredibly tasty dishes, and to go with that Svetlana baked fresh bread daily. She even made up packed lunches for the volcano climbers.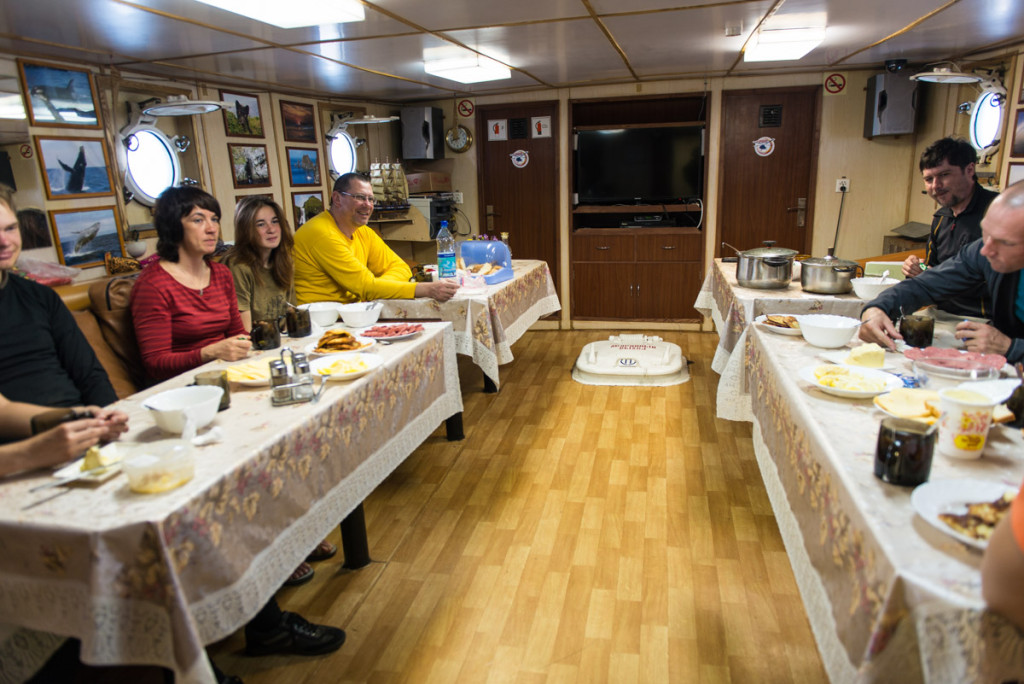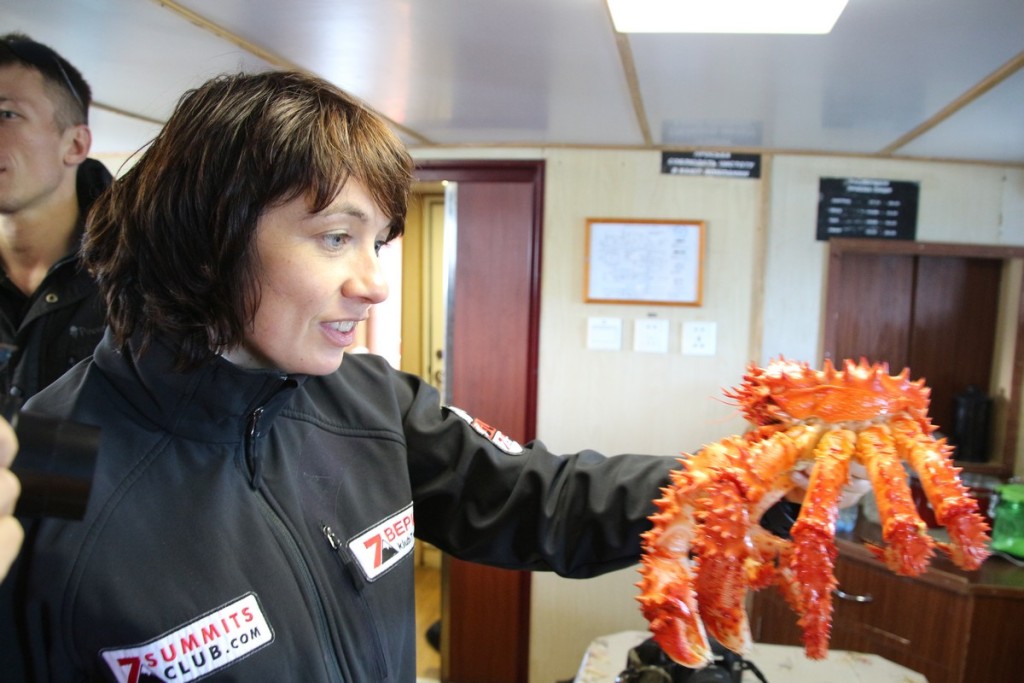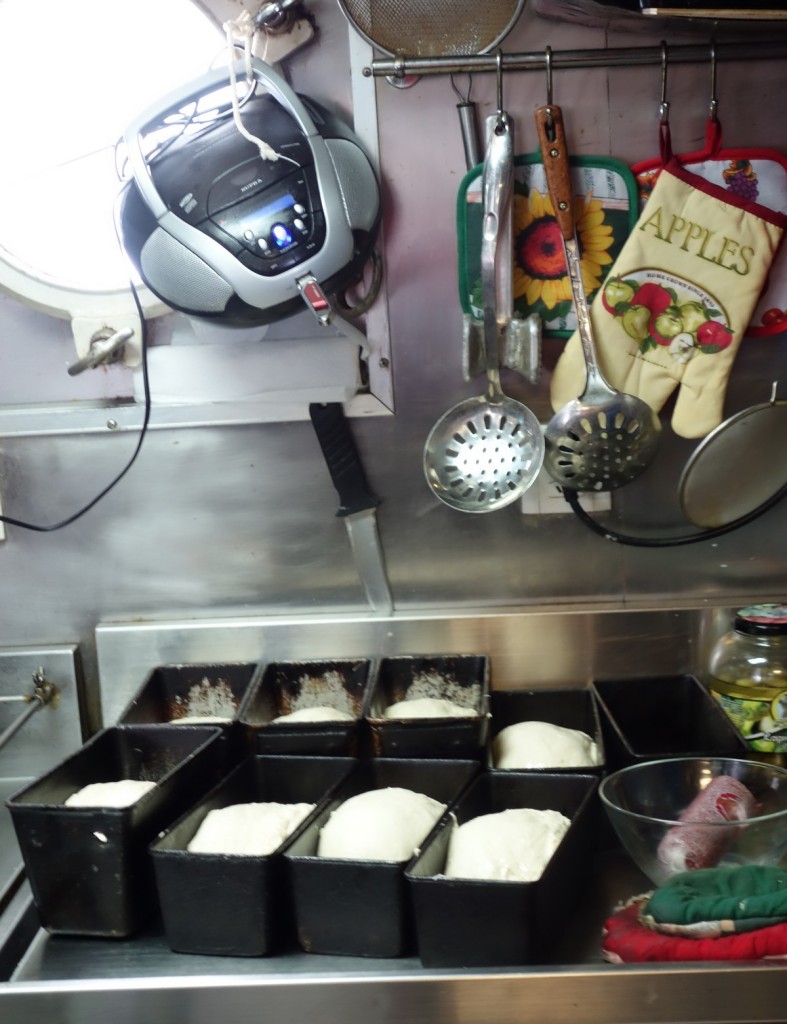 After such an expedition with such tasty and necessarily huge (for energy) portions – it was reeaal tough reverting back to the normal 'office' regime of reasonable calorie intake :).
In the 'restaurant car' we performed concerts, watched movies, viewed the photos of the day, held briefings, played board games. Some slept.
On the top deck of the Athens were the nine-strong crew's quarters plus those of the captain's dog, Manya (pedigree and long). Then there was the engine room. What else? Two loos, two showers, basins, washing machine and dryer, and two washing lines strung up specially for us. Incidentally, boots, rucksacks, and other such gear dried fastest of all in the engine room! Sodden boots took a mere hour to dry out!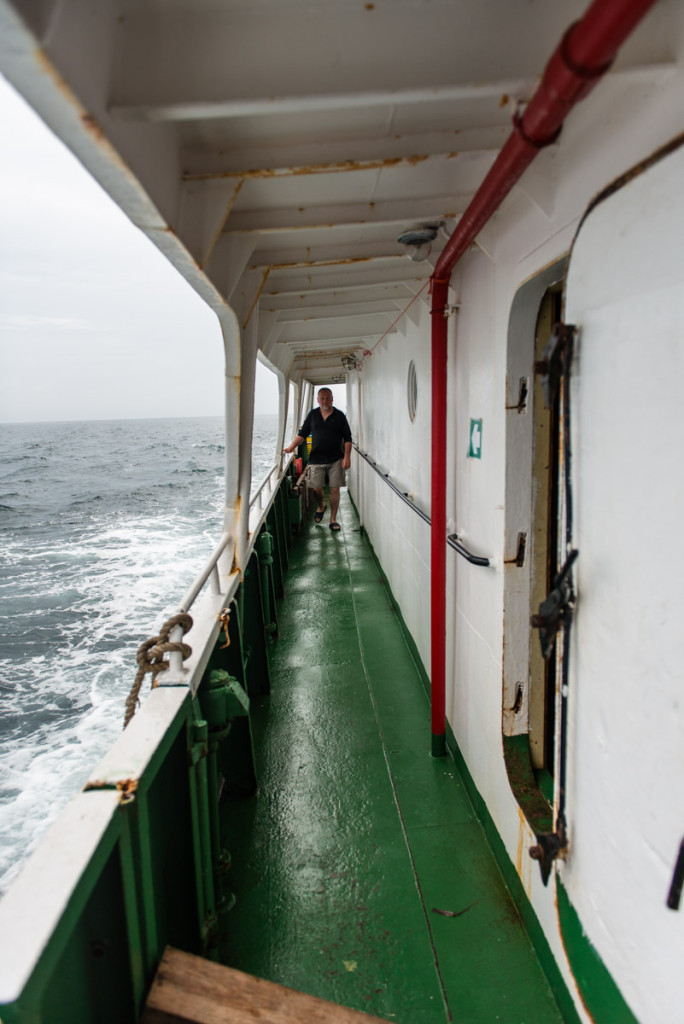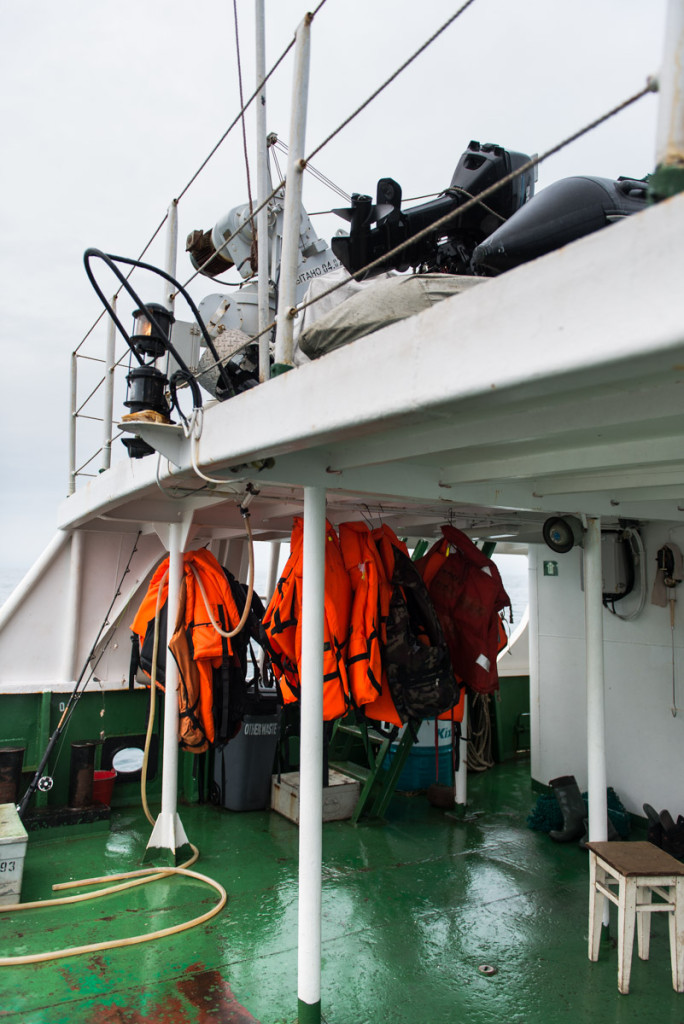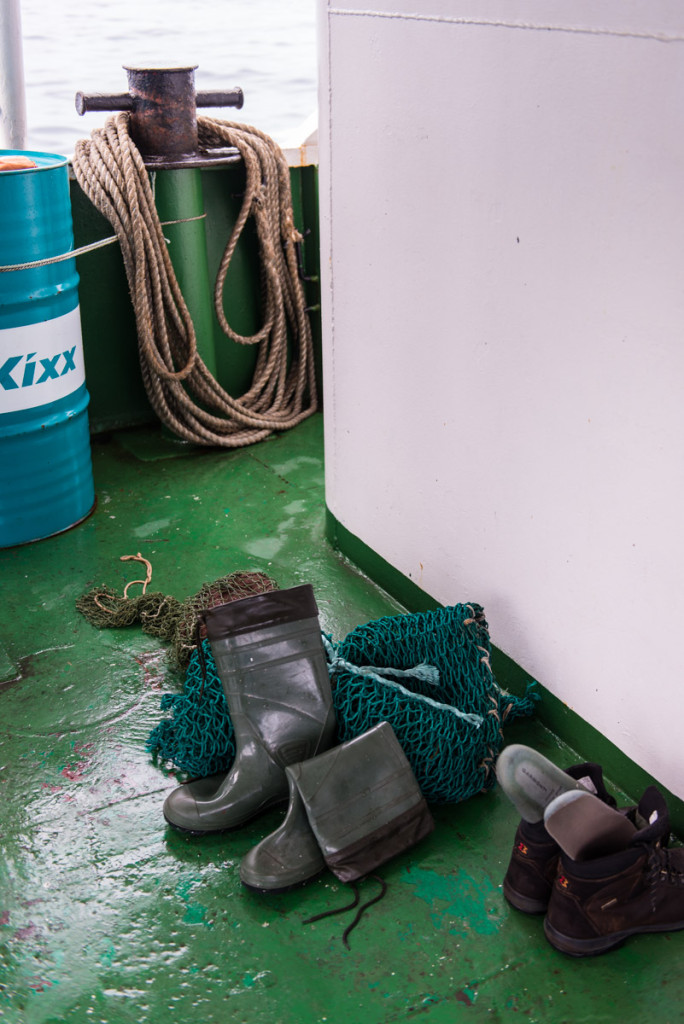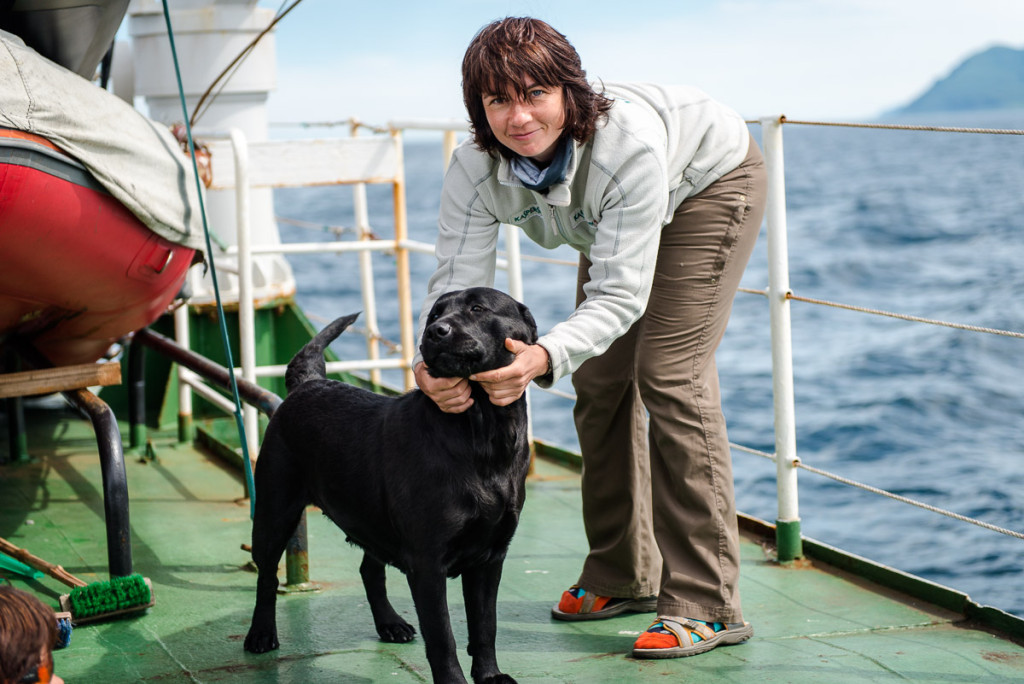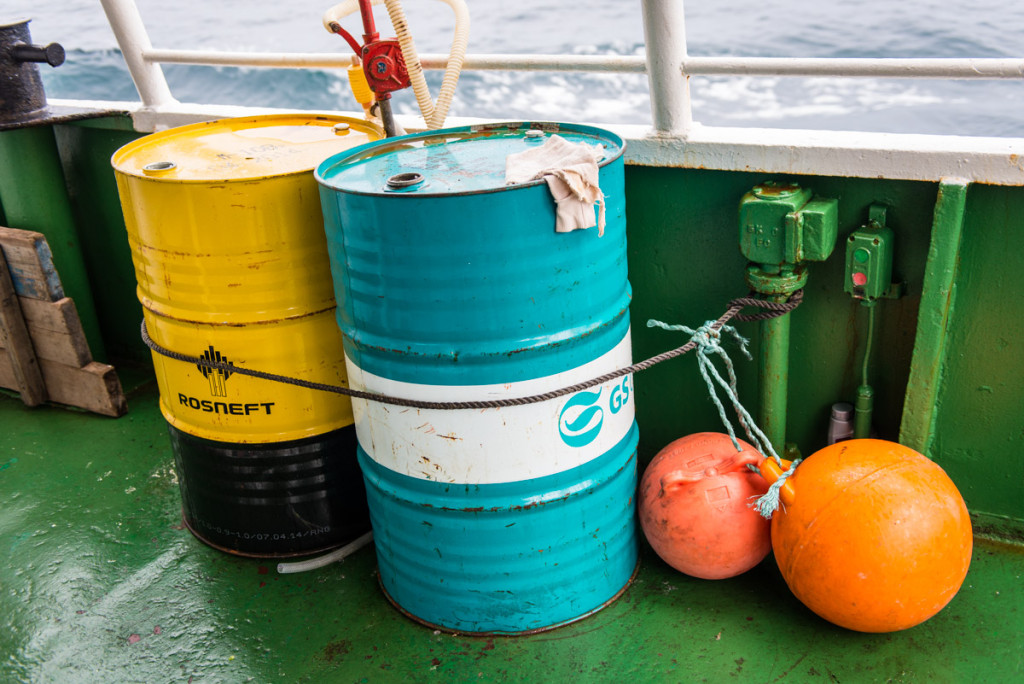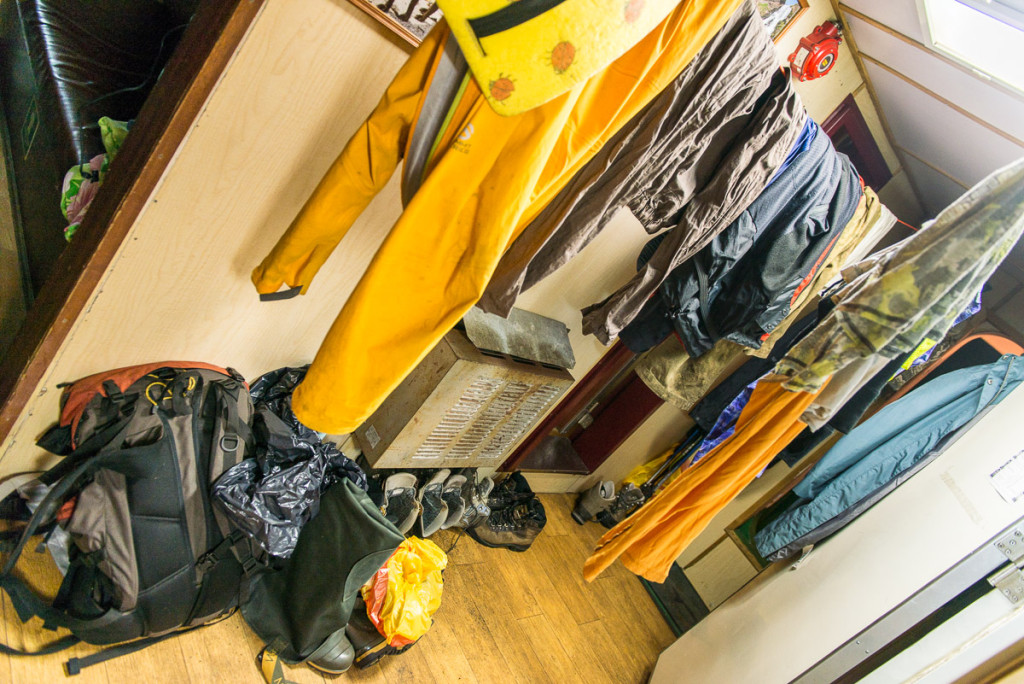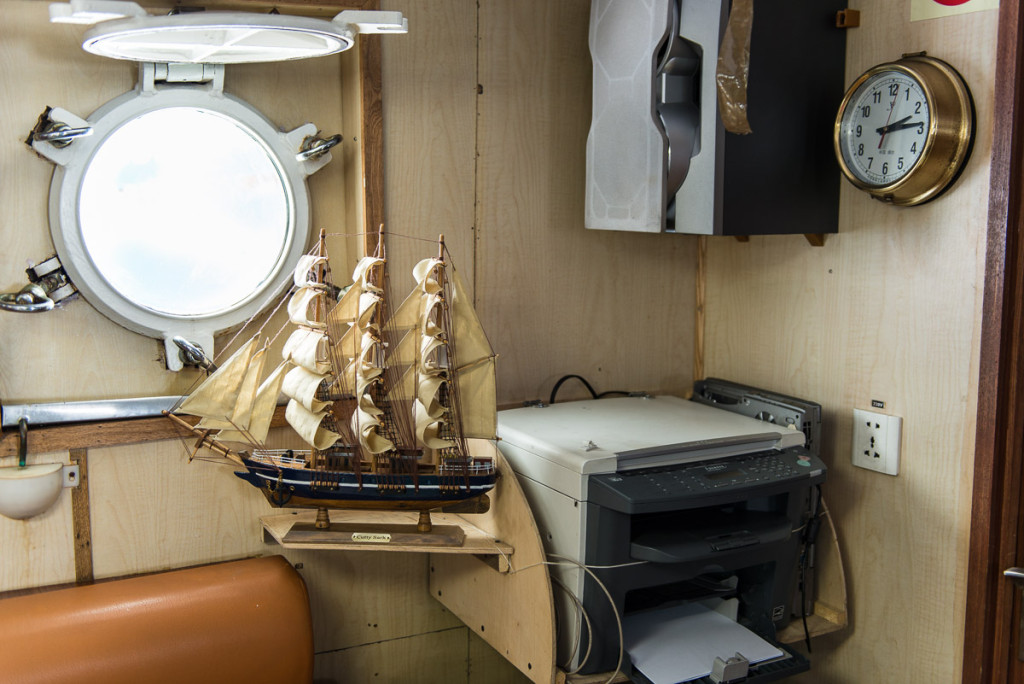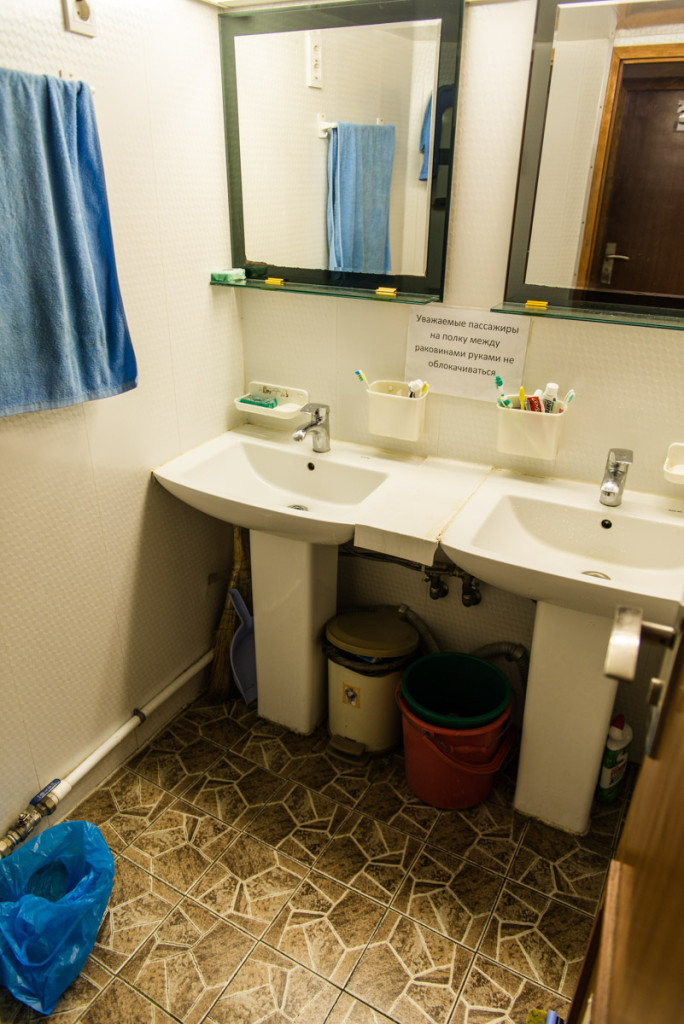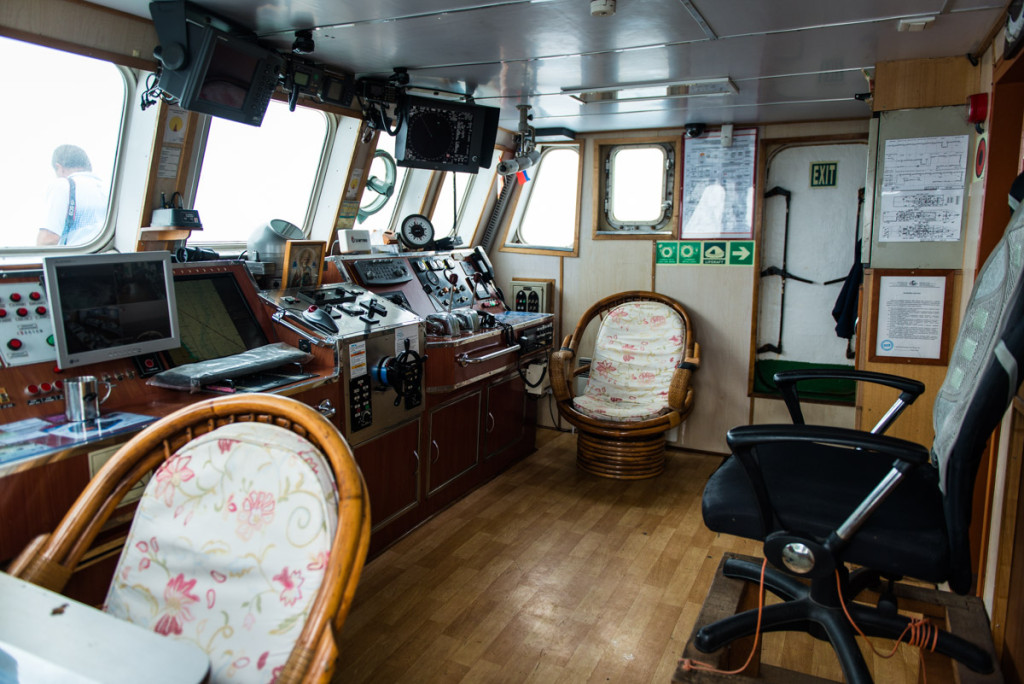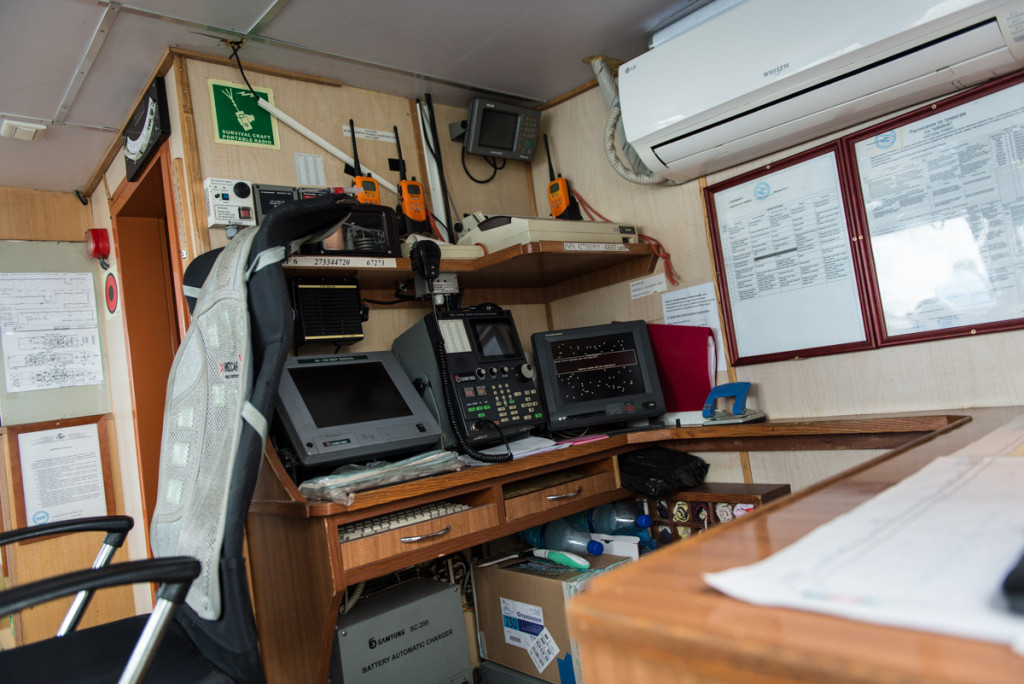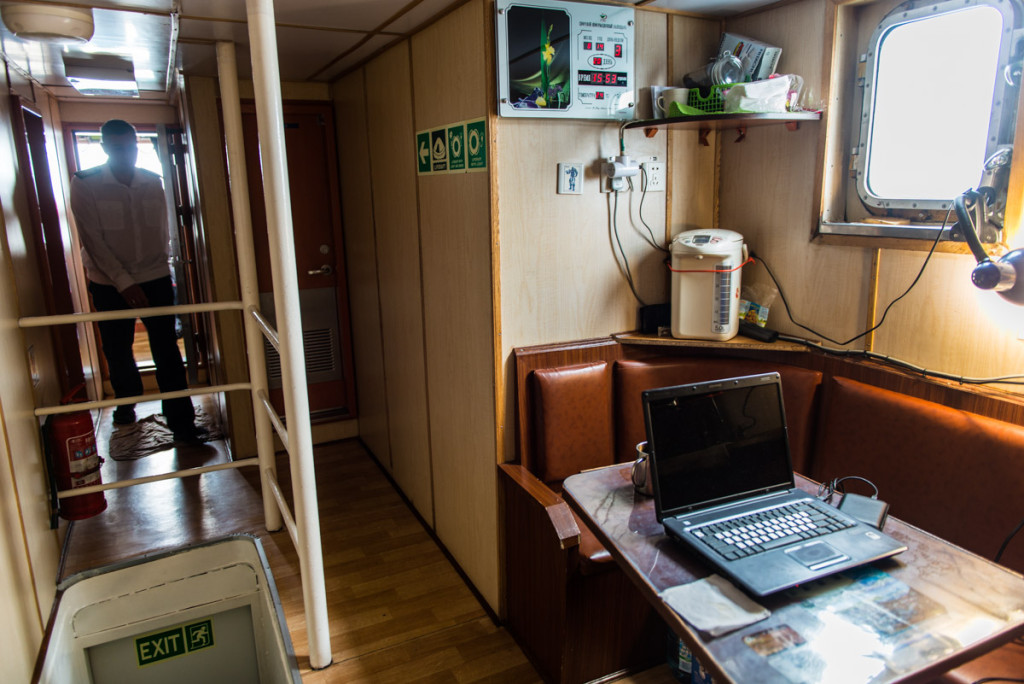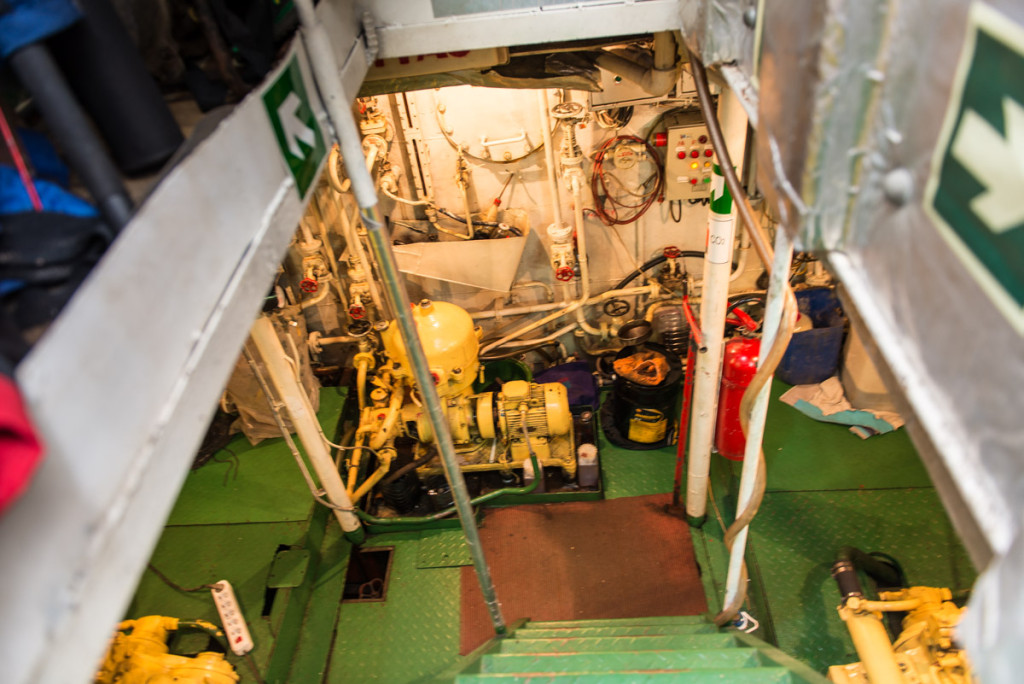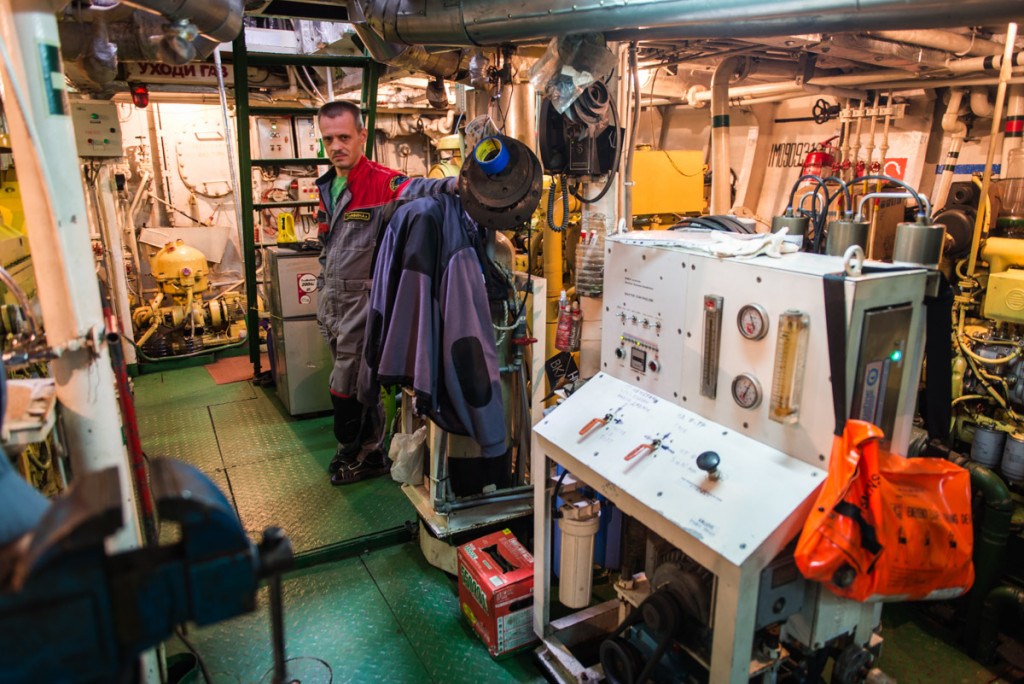 So that's how we circumnavigated the Kuril Islands for almost three weeks… Getting drenched, getting warmed (in the hot springs), getting fed so satisfactorily, and getting so overwhelmed by Kuril natural beauty. A fantastic expedition. The ultimate in contrast-tourism :).