Atsonupuri: The Aston Martin of volcanos
The Kurils are all volcanic. On the 56 islands that make up the archipelago there are a total of 68 volcanos, 36 of which are still smoking.
There are small volcanoes up to two kilometers high, right down to mere volcanic 'pimples'. Throughout our expedition we clambered up and across seven of them, in doing so totting up around six km on the y-axis and about a hundred on the x. The smoldering seven we conquered were as follows: Ebeko, Krenitsina, Ushishir, Zavaritskovo, Atsonupuri, Tyatya, and Mendeleyeva.
Fortunately almost all the climbs are light and non-mountaineering-esque; sometimes they're long and tedious, but nevertheless never too tough. It's a matter of just taking it easy and slowly, getting the lungs working at full capacity, getting a bit of a sweat on too, and before you know it in two or three or four hours you're at the top. And then it all becomes worth it – the beauty, the bewilderment, and the pure bliss. 360-degree awesomeness – outwards, and also inwards – into the caldera or crater. Then it's clickity-clack on the Leica, then back down to the bottom again. That was the routine most of the time. Apart from Atsonupuri on the island of Iturup…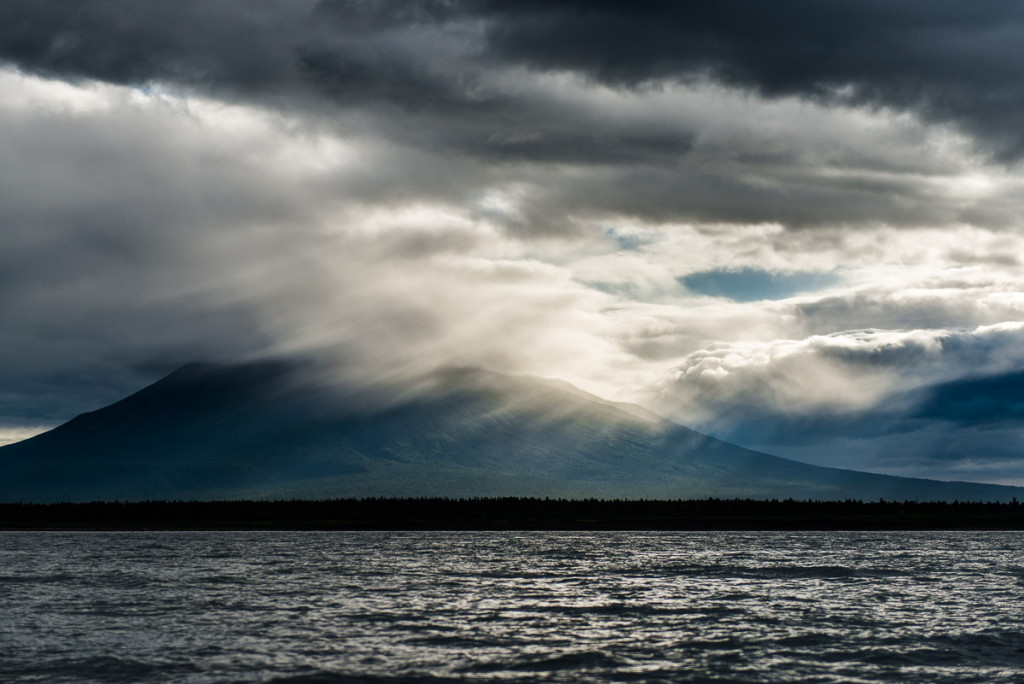 Atsonupuri is relatively small – in all just 1205 meters above sea level – but it took us a good six hours to get up it! As if that wasn't bad enough, the seasonal fishermen who'd transported us to the island had decided the best place to drop us ashore was two km from the start of the path that winds up the volcano – in a swamp. Thanks guys! Still, we did have tank-resembling all-terrain vehicle by then :).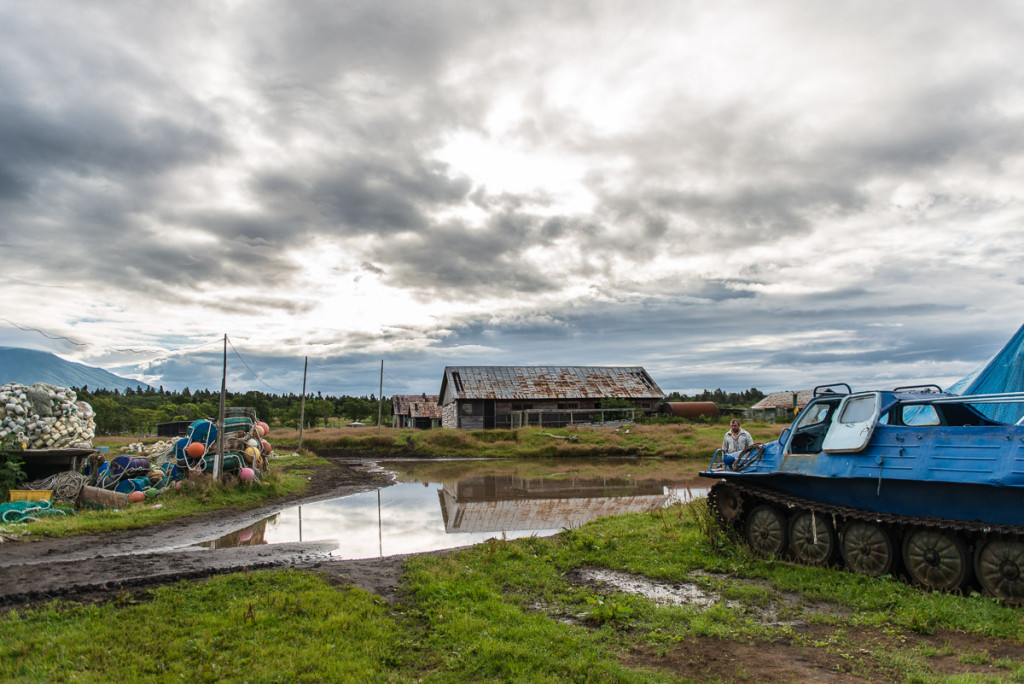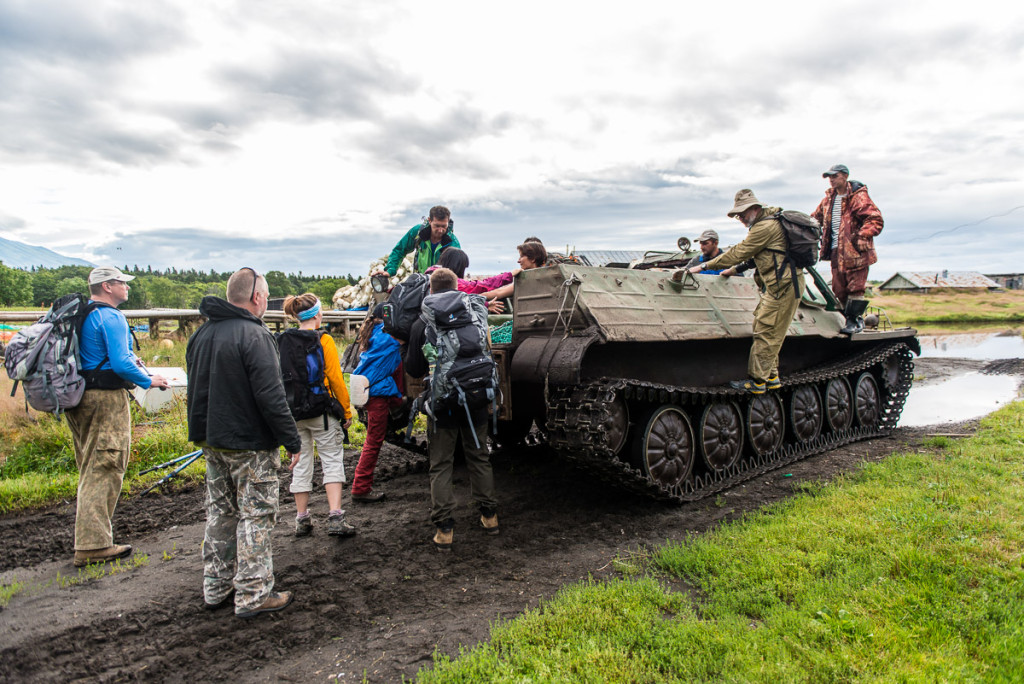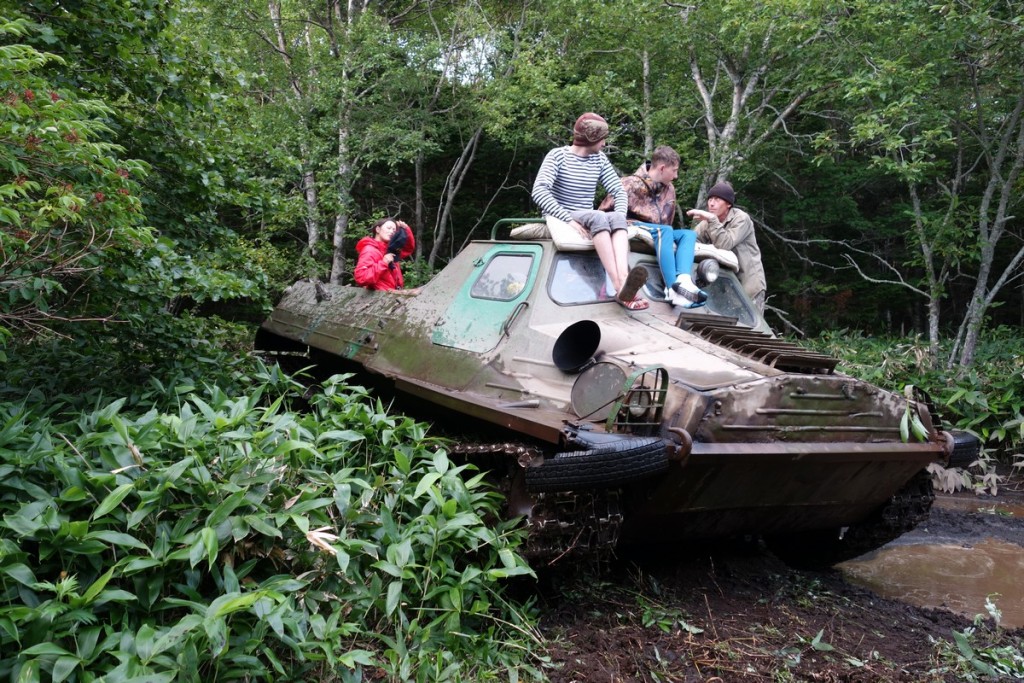 It took us so long to get up this volcano because we had to perform hours of light mountaineering moves with the use of ropes to traverse some of the way. Then it got all Rambo II jungle-like, plus rather wet underfoot. At least the bears weren't in actual evidence – only their… yep :).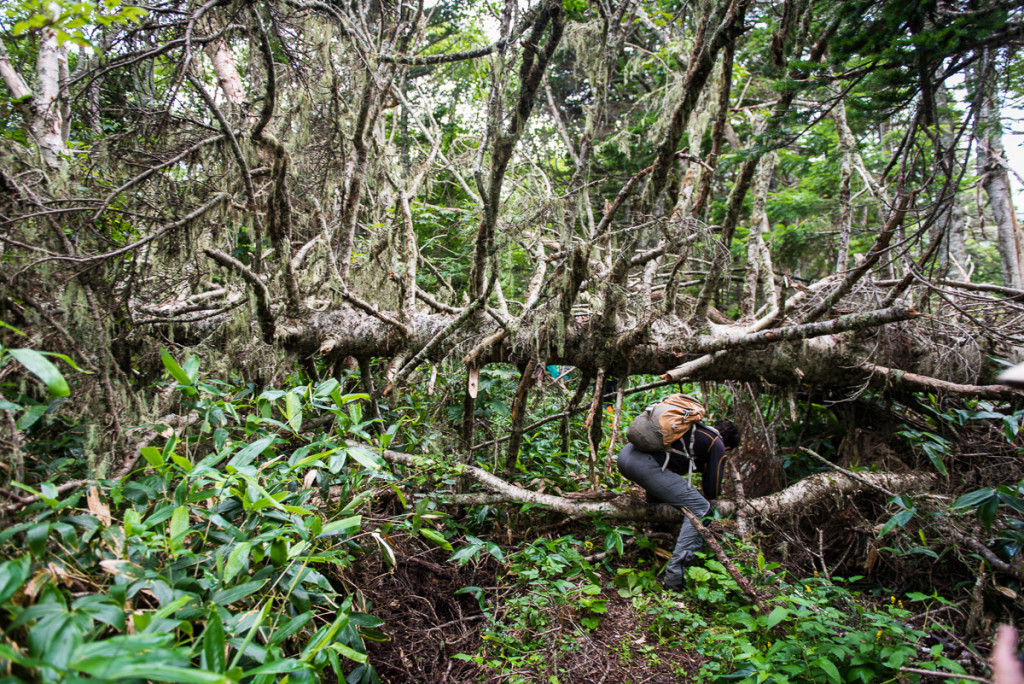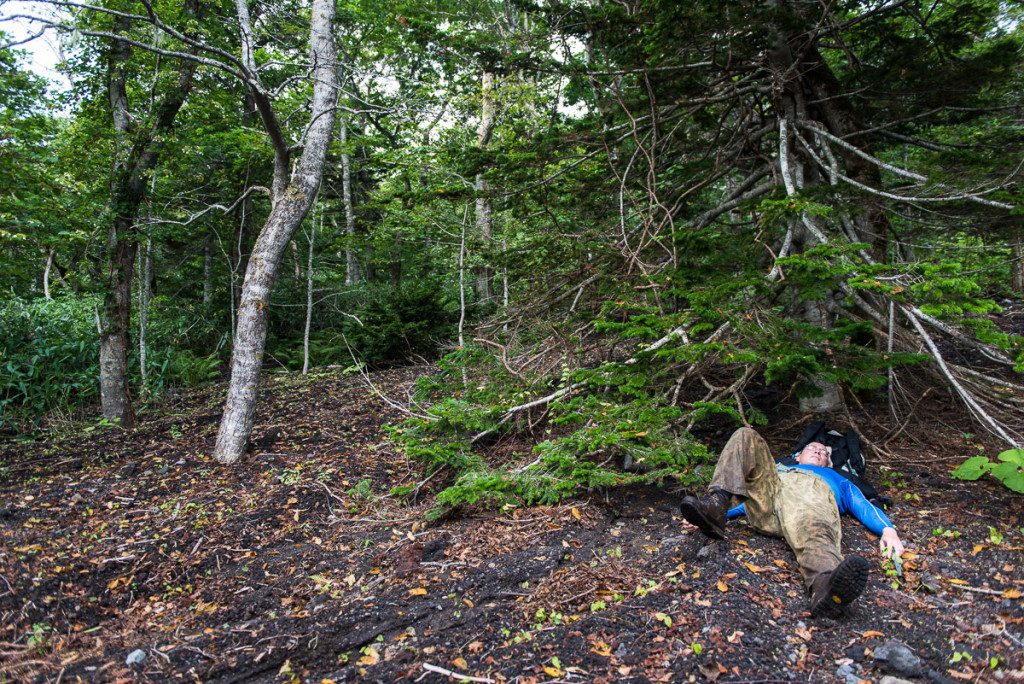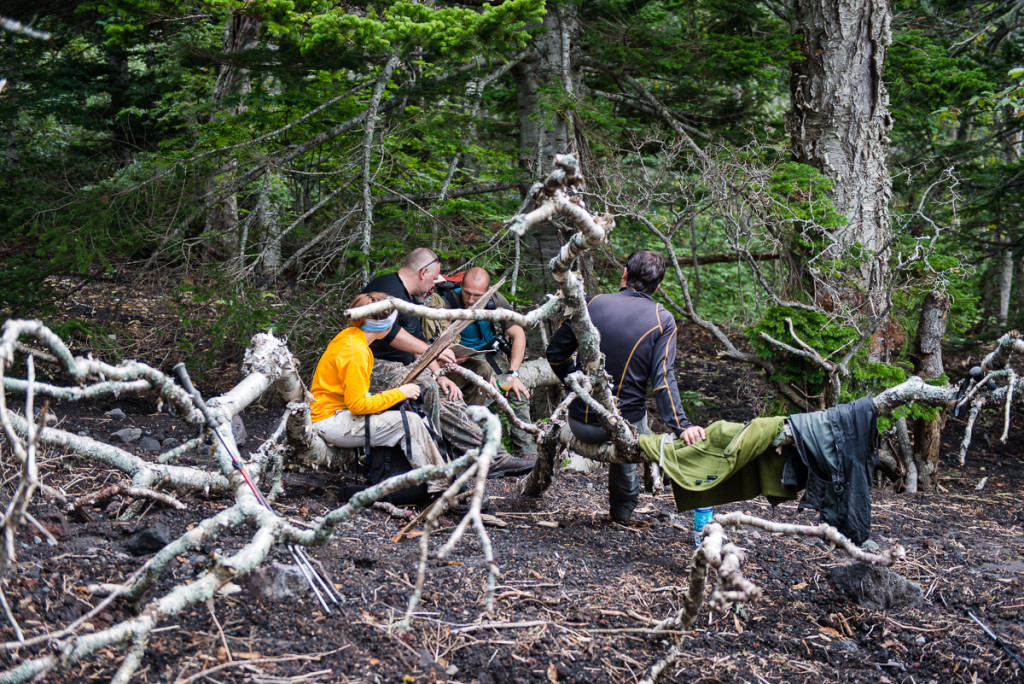 Worst of all was a lengthy barranco we had to climb up. It kinda formed a path up through the thick jungle so that was the best way to go, but it soon turned from cozy track to hellish gorge – a steep one at that, with tree stumps often blocking the way. Just a kilometer of Dante's Passage took us nearly three hours (there and back)!
Afterwards, even our experienced guide Dima had to admit: "I knew it would be hard, but not torture!"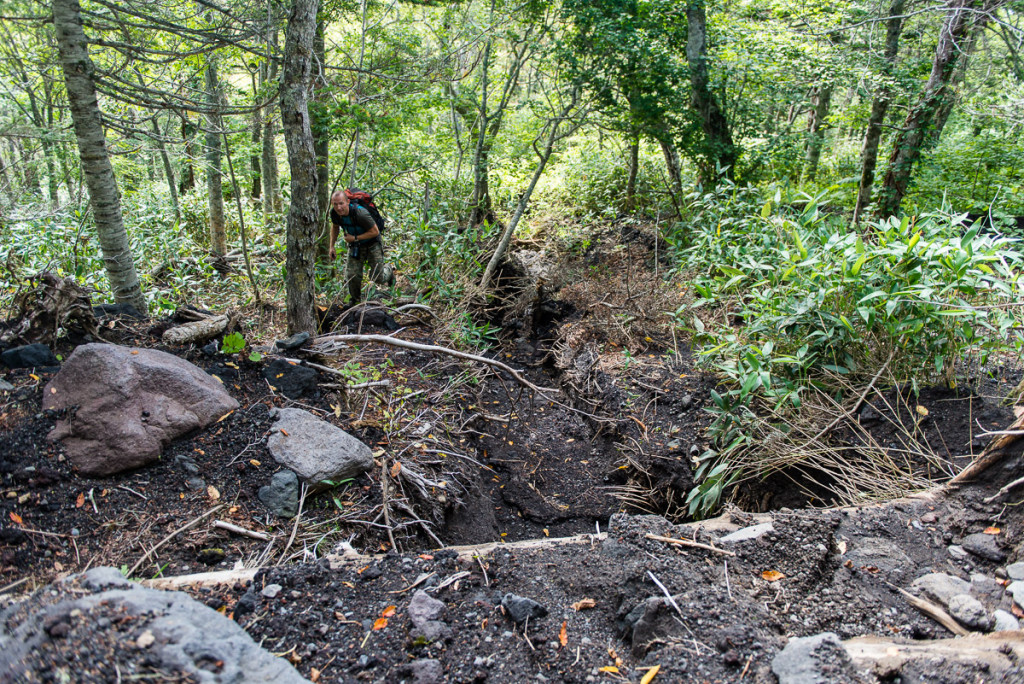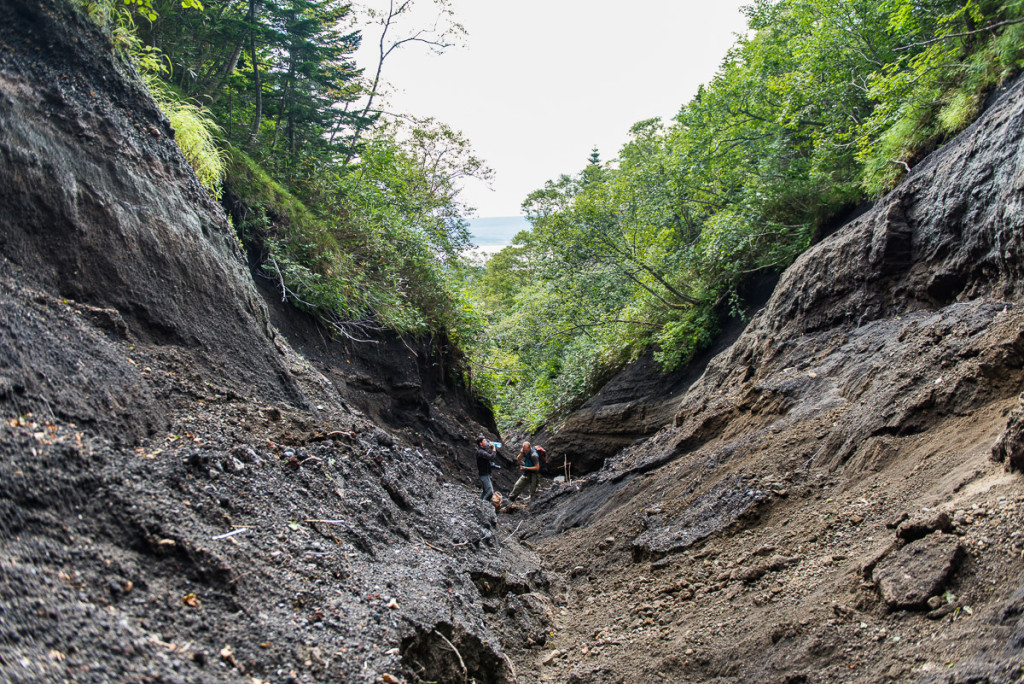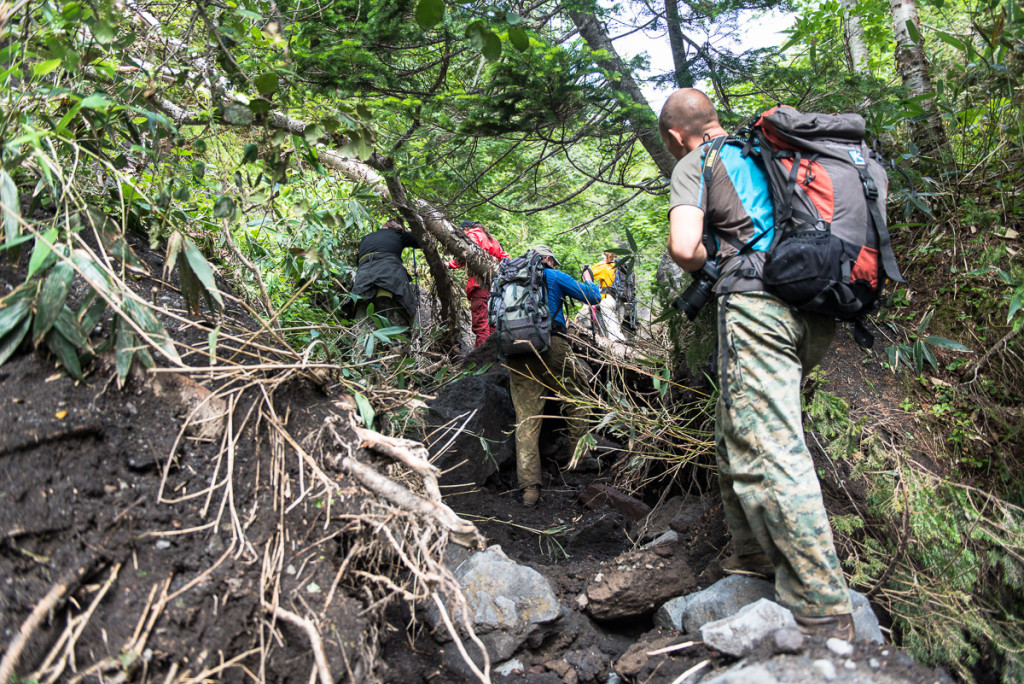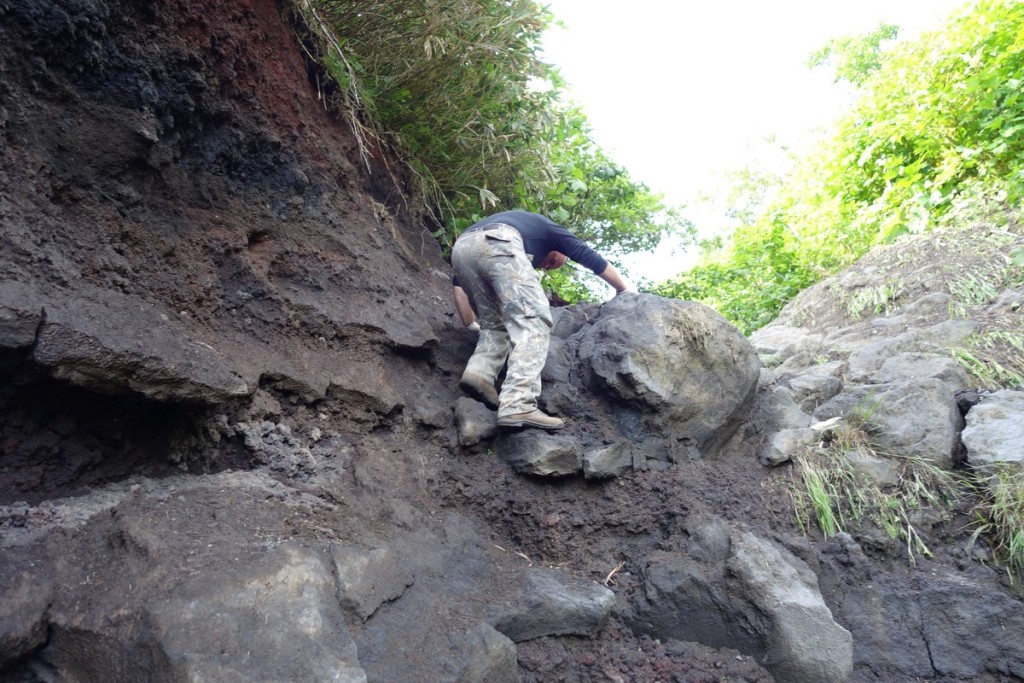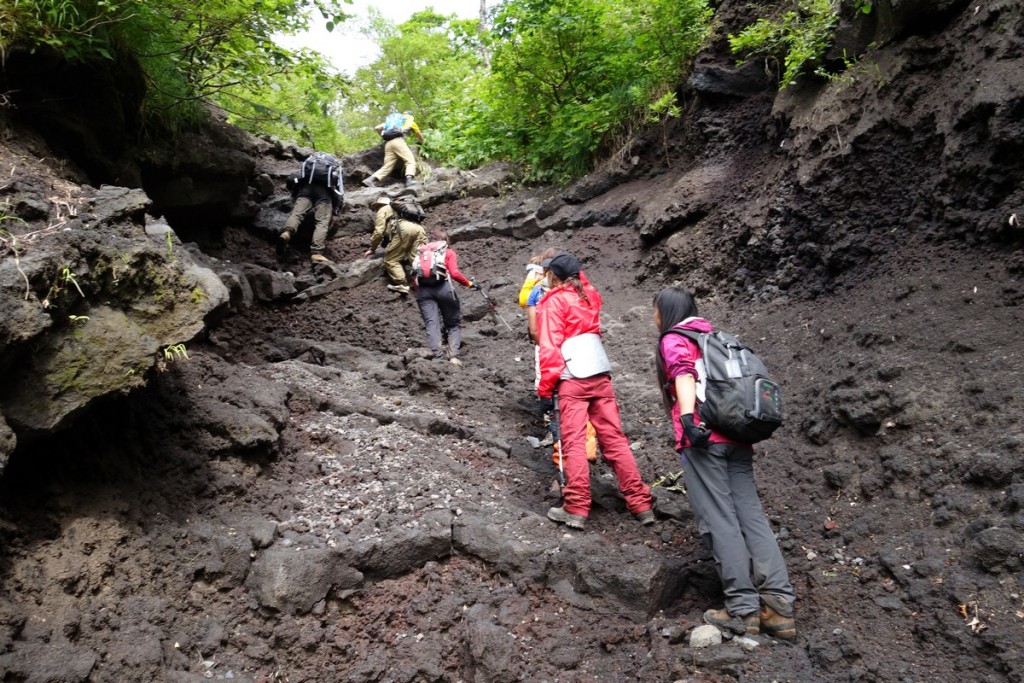 A spot of light rambling…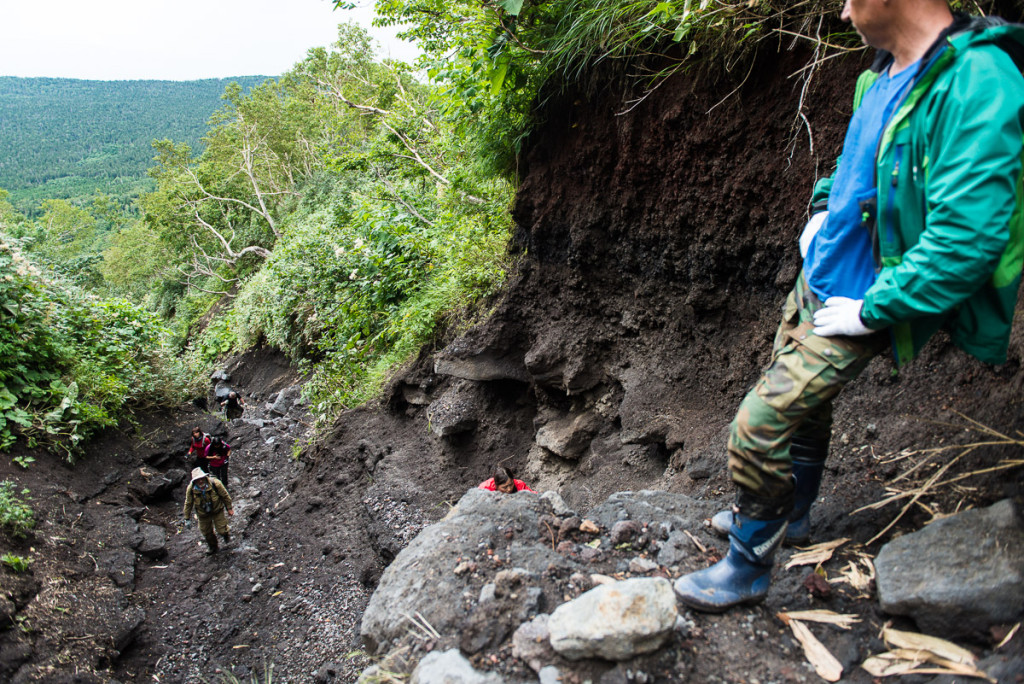 How we conquered the ravine from hell on Iturup island – by @e_kasperskyTweet
So, overall, it was not much fun at all… but then, after hours of struggling, with dead legs, puffing and panting, and with drinking water fast running out towards the end… then… we finally make it to the rim of the crater, and a wide somma volcano comes into view before us. It was just another couple hundred meters up that and we were at the very top. A brief pause for pix… Then it was back down again.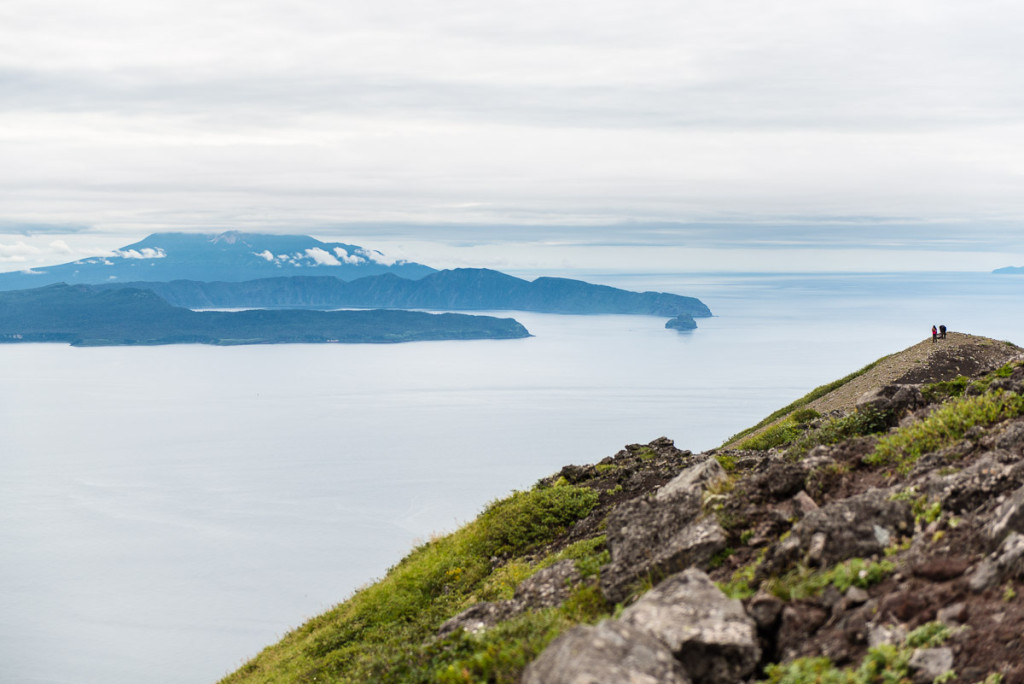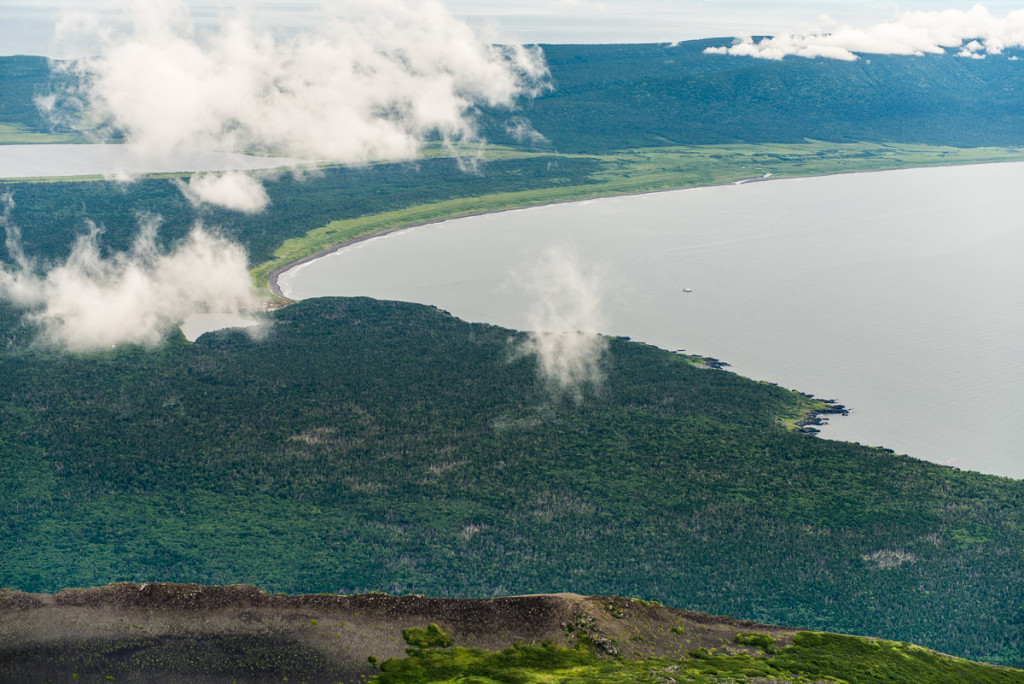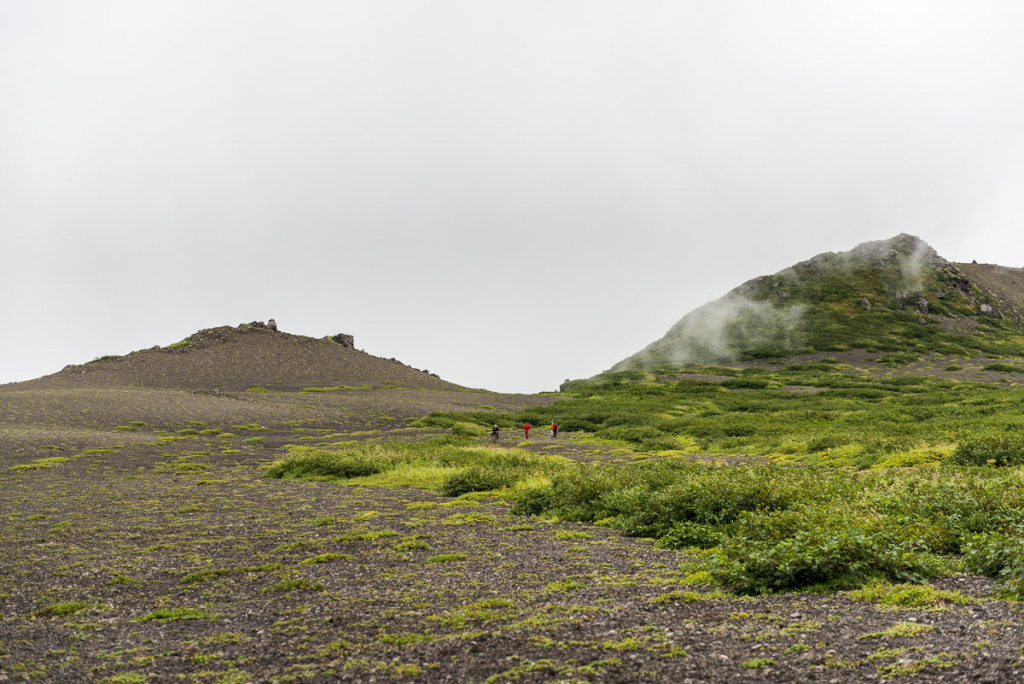 From the very top the beauty was indescribable. Luscious landscapes abound. And a feeling of victory over ourselves – and the volcano :).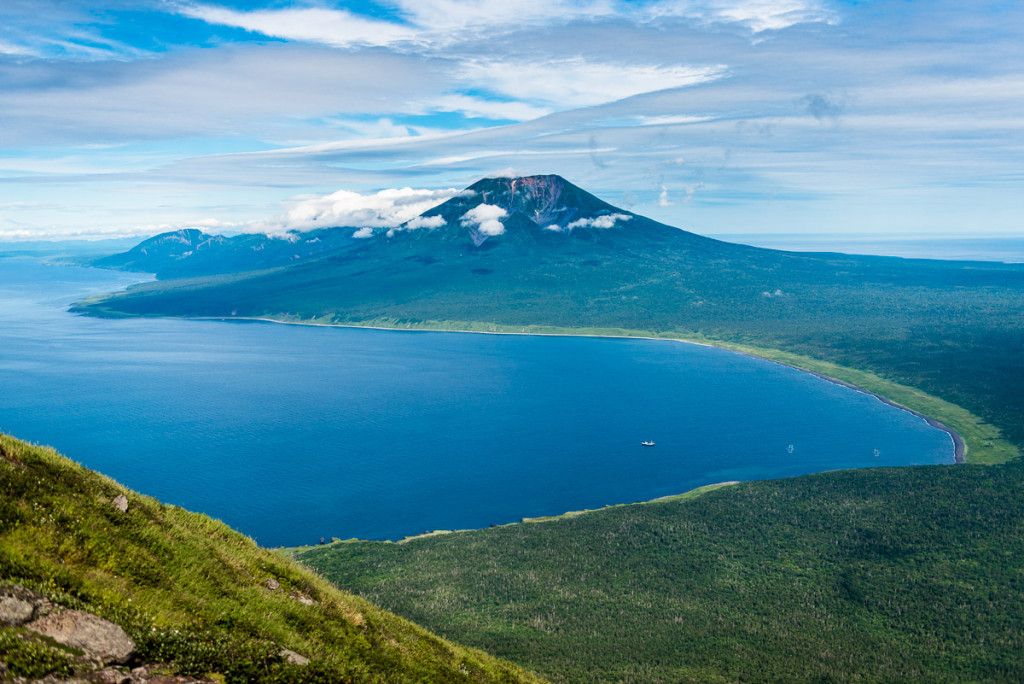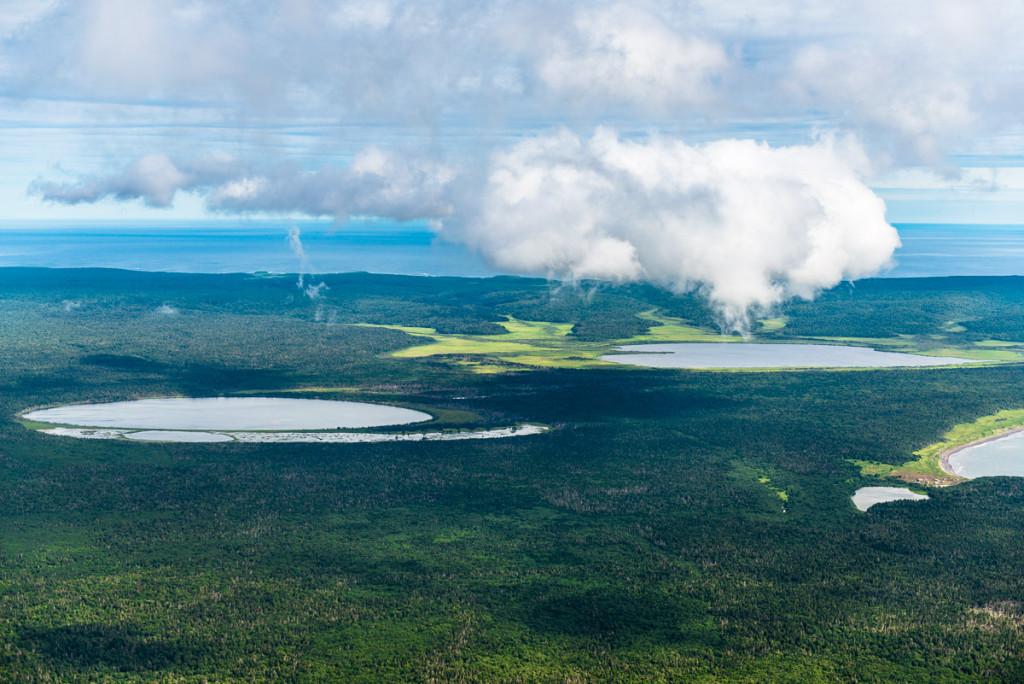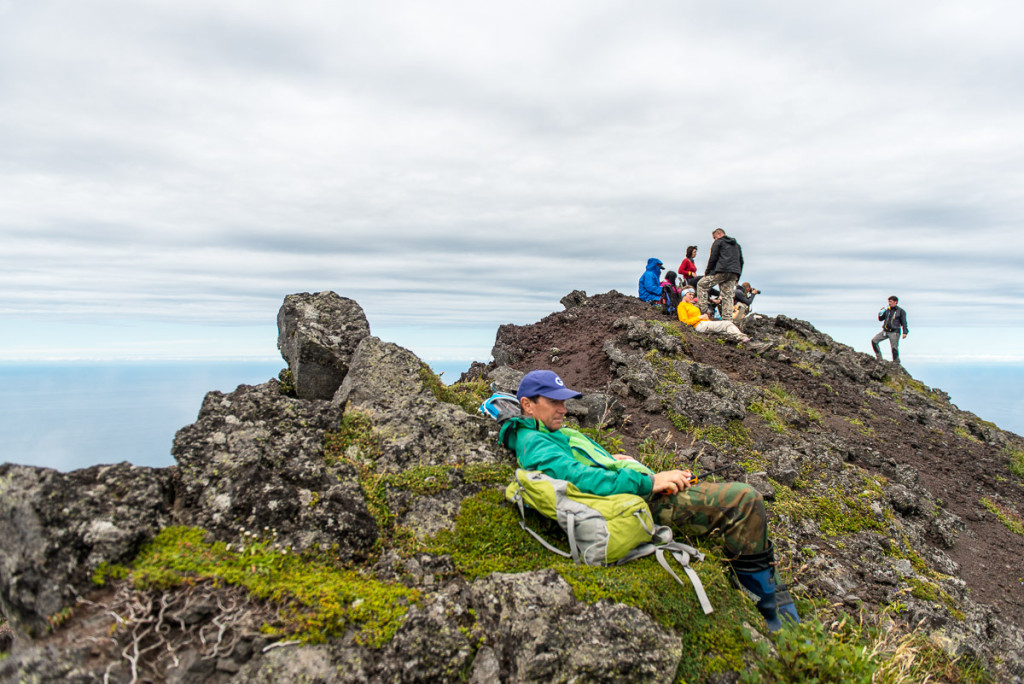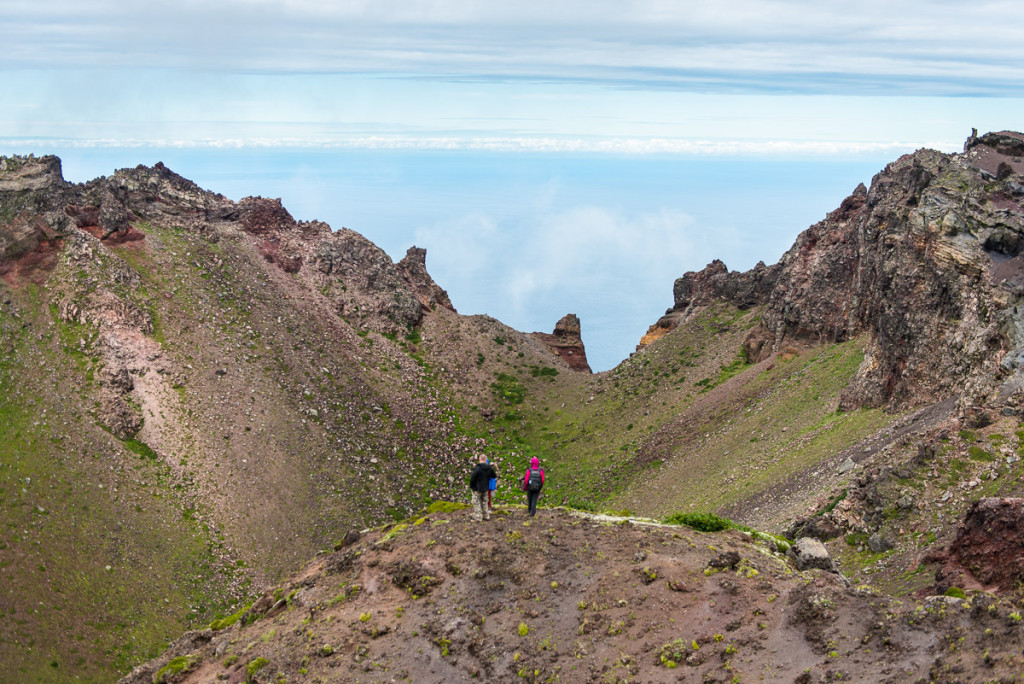 One word for the view from the top of Atsonupuri volcano: Awesome!Tweet
I mentioned one other volcano that wasn't all plain sailing… That was Mendeleyeva over on Kunashir Island. But more about that later, coming up soon…
Goodbye, Atsonupuri. Miss you already :).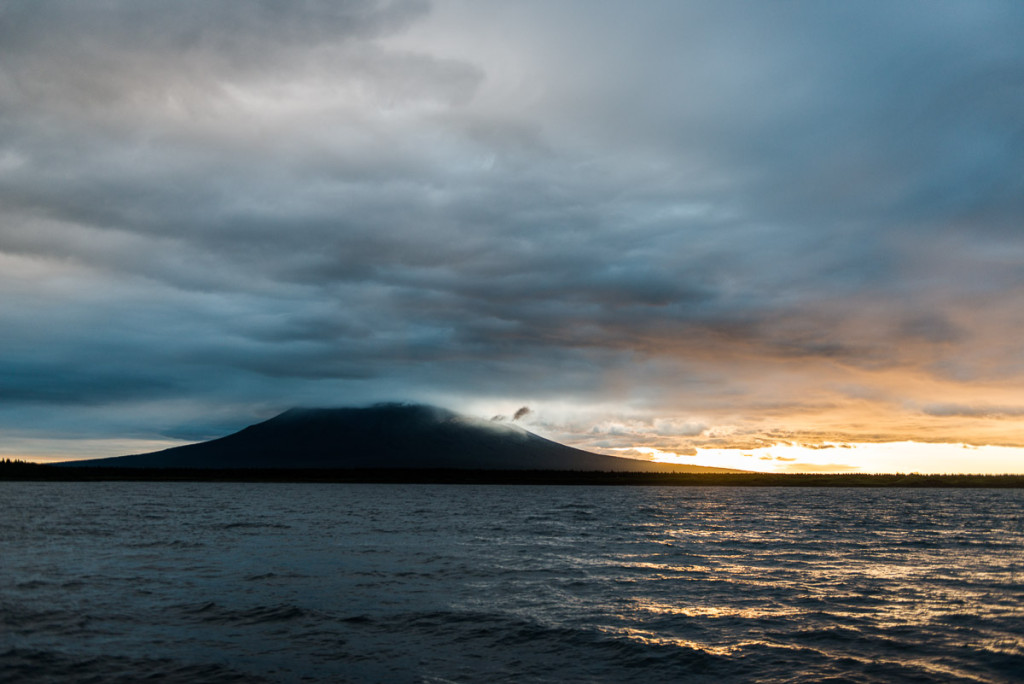 All the photos from the Kuril expedition are here.