Startups – affairs that are risky and slow to build up momentum. They call for big cash, a knack for seeing into the future, and a nose for where the big returns on investment are. They take years to really get going; only one in twenty (or even more) doesn't die a premature death.
Traditionally, venture capitalists have funded startups, but there's a new type of venture capitalist on the block. They ask: 'Why get all tense and take risks with startups, when it's possible to invest in… patent trolls?! Easy! One such new kid on the block is the funder Bentham IMF (I don't give the site address on purpose; hardly want to help this company out with their SEO efforts. You can find it if you really want to).
The math is reeaal simple: the funder gives out, say, one to ten million dollars for low risk patent cases against wealthy victim-companies, which can bring in no less than ten to a hundred million dollars payout, respectively (that is, they aim for around a ten-fold return on investment). Now, the fact that patent trolls in the US – even if they lose – don't pay a penny to defendants, and the average % of awarded 'damages' or out-of-court-settlement payments can be up to 99%… well, it all adds up to a practically guaranteed-returns venture scheme! 
Who the heck needs innovation? Much better: 'invest' money in small patent trolls so they can shake down litigate against the innovators. Wonderful. The American Dream turned inside-out and upside-down. The new American Patent Dream in full effect!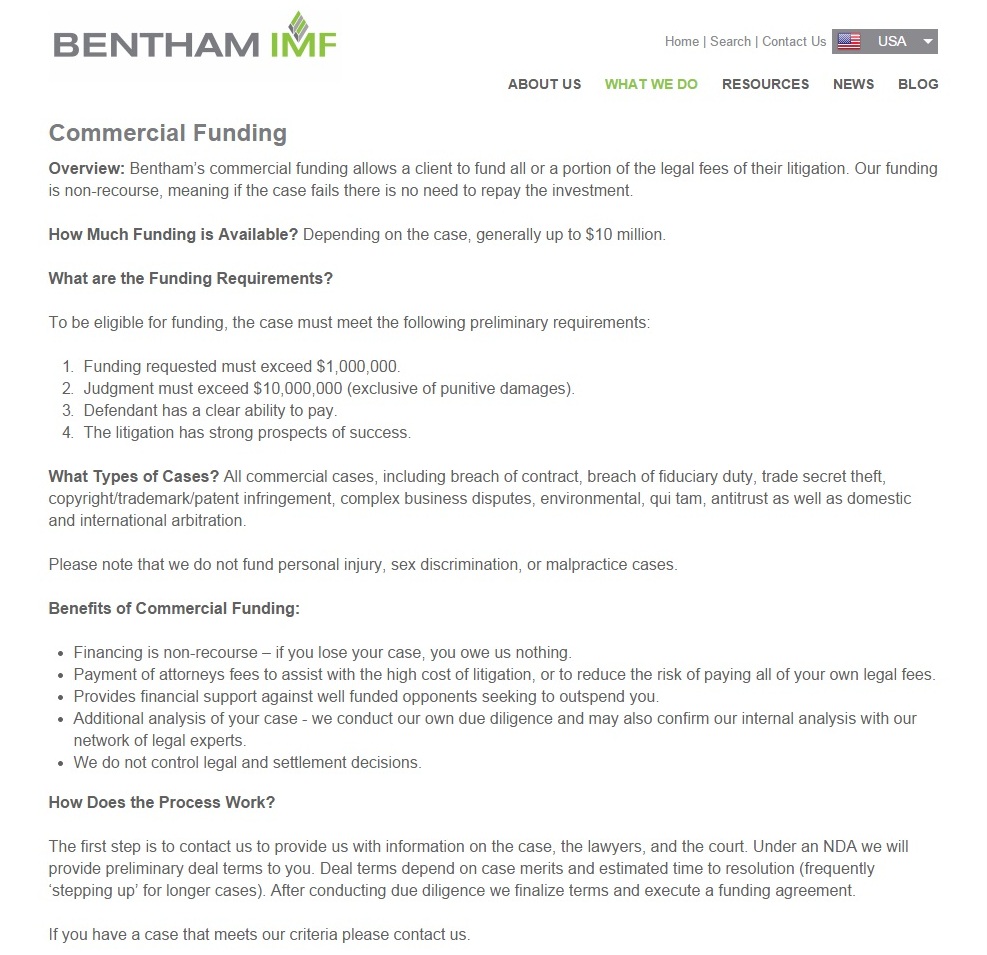 Of course, there's an official basis to this legitimatized extortion – the support of law, universal justice and punishment of rotten violators. But no matter how much it's talked up, there's still no getting away from the simple fact: a troll is a troll.
Read on: Stratospherically absurd and wrong and bad things in the world of patent extortion…