Prevention is better than cure. And that goes for fighting patent trolls too.
With this old adage in mind we recently filed a lawsuit against Device Security LLC seeking invalidation and non-infringement of the patent covering the tech involved in protecting data on mobile devices. This marks a distinct change of tactics on our behalf: Though we've been warring with patent parasites for eight years already, this is the first time we've gone for a preventative attack.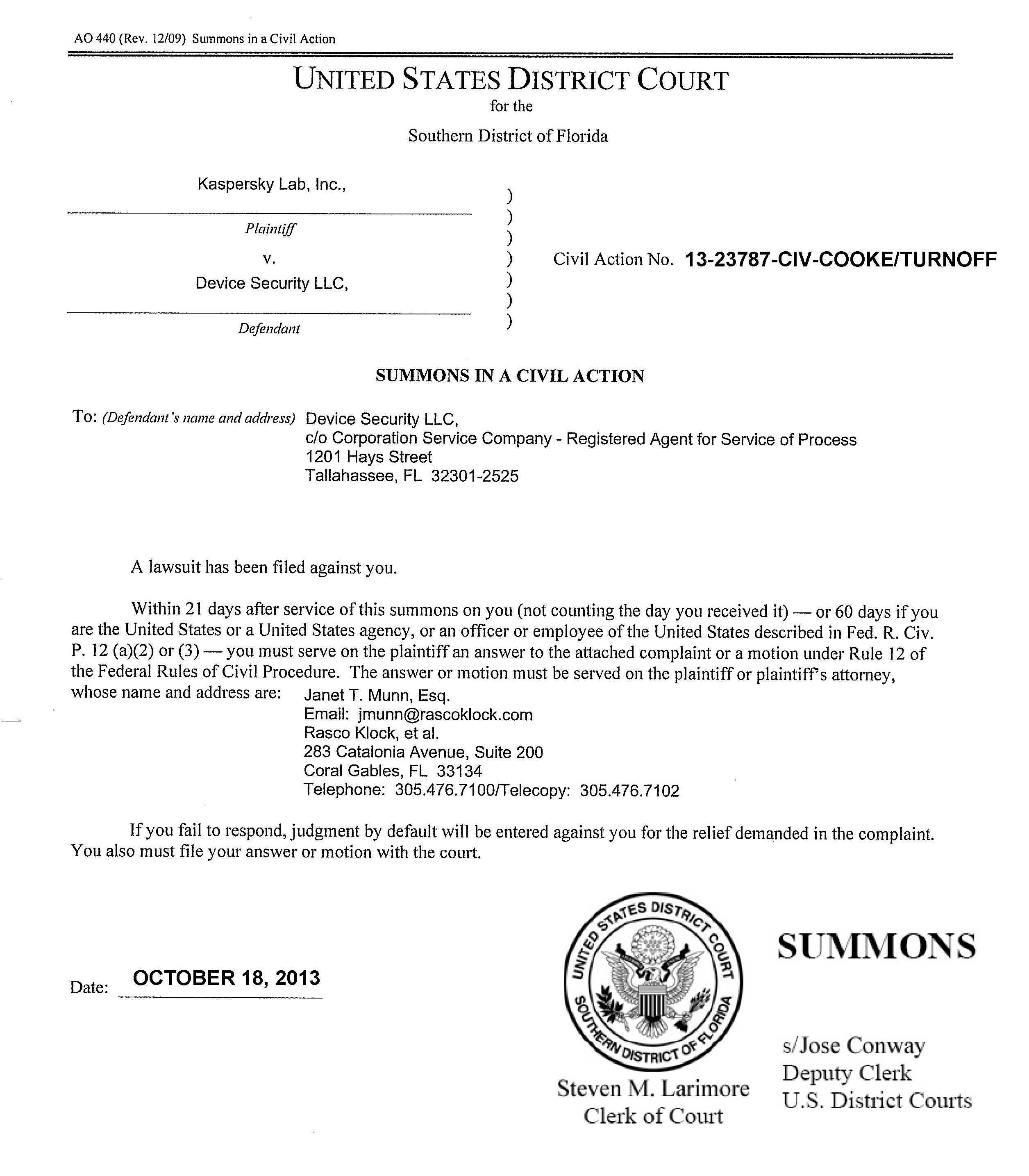 So why the change of strategy?
First and foremost: Strategically, passivity with regard to patent trolls is the losing position. To win the long fight is only possible by knocking out the economic basis of the opponent's business. The IT industry has a lot more resources than the trolls (that could change if something isn't done, of course), and the earlier we start all together to breathe the pressure on the trolls, the cheaper it will be in the long run. After all, with every victory – their victory – the price of the triumph – our triumph – of good over evil grows. Extrajudicial settling of patent disputes with trolls – all it is is money out of your pocket, and transferring the problems of a sick head onto a healthy one, what's more – onto yours! A nonsense.
Second: The plaintiff sets the rules of the game (including where – i.e., by which court – the lawsuit is to be considered), which significantly improves the chances of winning.
Third: Though the troll business is an amoral one, that doesn't mean the troll can't be demoralized! The impudence of the trolls is inversely proportional to the size of the produced psychological effect. Trolls will be forced to ever more carefully prepare their cases and (importantly!) their costs will be higher. No more easy money! So here again we return to the question of the trolls' economic basis.
Fourth: Unlike military operations – an attack on a troll works out cheaper than defending against one. And it's quicker.
Fifth: If we are able to invalidate a hollow patent, we protect dozens – no, hundreds – of other IT companies. Many of them don't have the wherewithal to cover the costs of patent court cases – so they're forced to settle before a trial, thereby continuing the drip-feeding of the trolls.
And finally, sixth: What are we waiting for? Device Security has already started to monetize its patent, and we've already received its mass mailout letter too. However, the patent is full of holes, far-fetched, and based on rough and narrow formulas – which incidentally is the norm for trolls' handiwork. Indeed, I'm astonished every time I see trolls claiming something to be original – to possess 'novelty' and have 'inventive step' – when there isn't, and then the respective patent being granted by the US patent office! But anyway, this time, with this troll, we've got proof against their so-called originality (details – another day).
To conclude – the dossier on our respected opponent:
Device Security LLC is one of the tentacles of the mega-troll Wi-LAN. Wi-LAN loves to take innovative companies to court in sunny Florida because there it's easy to expedite court proceedings and put serious pressure on defendants. And to prevent respondents transferring court cases to other states whose procedural rules are not so tough, they created a subsidiary in Florida.
The life story of Wi-LAN is both sad and revealing.
The company was founded in 1992 and for more than 10 years concentrated on honest development of wireless technologies, though on occasion it did veer into patent rumbles. However, with time it got sleazier and sleazier, up until the mid-2000s when a shareholder conflict occured, the outcome of which was the company sharply altering its business profile. Of course, why bother honestly developing products and technologies when there's an easy, risk-free, and legal option like patent extortion?
It's a bit like if you're a loser you didn't quite cut the mustard out on the rough seas of decent, proper business, so you decide to earn your living in the quiet harbor of patent trollism.
Then they won a substantial victory in a patent court case against Cisco, got a taste for easy money, and from then on there was no looking back for them: The company lost the heavy ballast of technology development, reoriented itself towards buying up others' patents, and went in for trollism full-time. After many years of stagnation in terms of income, suddenly its profitability was on the up. And up. And up:
2008 – $26.6 million, 2009 – $35.1 million, 2010 – $50.7 million. In 2012 Wi-LAN sucked out of the industry $90 million (all dollars are Canadian ones)! Today, the portfolio of the company contains more than 3000 patents, on its conscience lie around 300 victims licensees, and it has offices in Hong Kong, Japan, and Taiwan, not to mention the subsidiaries and shells.
Regardless, we're seriously intending seriously spoiling this troll's easy life. We can't wait for the upcoming rendezvous in Florida soon! Will be updating you on the proceedings on Twitter. Questions/suggestions? Mail us here.