My special guest today is Nikolay Grebennikov, the company's Chief Technology Officer.
He is probably the most illustrative example of how a hard-working, results-driven professional can wind up in a fast-growing business environment. Indeed, his career path resembles somewhat the classic search for and reaching of the American Dream, since he's achieved a breathtaking career rise. A significant step in this rise at KL came in the form of an unexpected job change – to go and run the company's software development department – which resulted in the rolling out of a new generation of security products that became the foundation of our tremendous success on the global market.
Judge for yourself: a typical 33-year old yuppie who barely made his way through KL HR in the first round, but who quickly proved himself and gained weight in the company, proving his ability to lead the most sophisticated of projects, and ultimately going on to lead the R&D department – our largest unit – comprised of more than 830 employees.
He's certainly a workaholic – but only in the positive sense of this word. At first I was rather pleasantly surprised to come across him working in the office at weekends. After a while I realized he was working seven days a week all the time! Not long ago he changed this overdoing-it habit and now works the standard five working days – but still late into the nights.
Nikolay doesn't really do banter, so when circumstances force him to engage in small talk in the back of his mind I'm sure he thinks about how he could be making better, more productive use of his time. He's a man of action and efficiency (can't complain there!). When speaking he is very concise, specific and to-the-point. This is something you'll surely notice in this interview.
Short Bio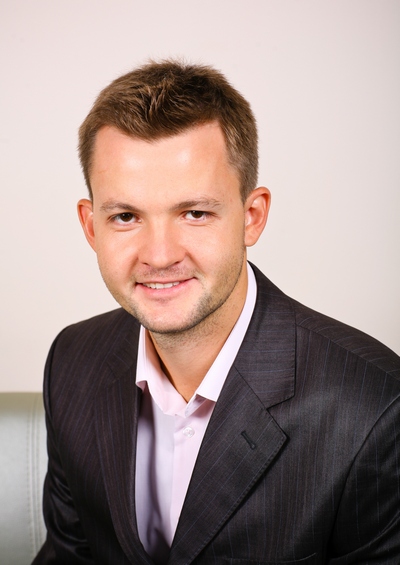 Nikolay joined the company in 2003 as a systems analyst for the Kaspersky Anti-Virus for Windows Workstation 5.0 project team, and within six months was heading the Kaspersky Anti-Virus 6.0 team.
He was then appointed Deputy Director of Innovative Technologies in charge of all new research, including proactive defense, heuristic detection, and defense against data leaks, keyloggers and rootkits.
From 2009 Nikolay has been Chief Technology Officer, managing the company's research and development.
Before joining Kaspersky Lab, Nikolay worked as a device driver developer, database programmer, general software programmer, and project manager for several IT companies based in Moscow.
He has a Ph.D. in Computer Science from Bauman Moscow State Technical University based on his work on information security. He was recently shortlisted as one of the world's top 100 most influential voices in IT security. Nikolay is a passionate chess player and was the only person in KL who drew with Anatoly Karpov in a multiplayer game during the recent Security Analyst Summit.
You can learn more about him here.
So Nikolay, how did you get to start working at the company?
I responded to an ad in the paper and came for an interview. At first they didn't want to employ me!