Kilimanjaro: a veritable vegetable patch.
A trip to Africa always entails a good bit of amazement and astonishment – no matter which part of it you go to. We were ready to be amazed and astonished on our winter trip to Kilimanjaro, but we weren't quite expecting this: acres upon acres of fertile land with all sorts of trees and vegetables growing thereupon!
On our first day in Tanzania, being ferried from airport to base camp at the foot of Kili along the bumpiest of roads, we were fairly bowled over by the great many fir trees all around us. Well, they sure looked like fir trees…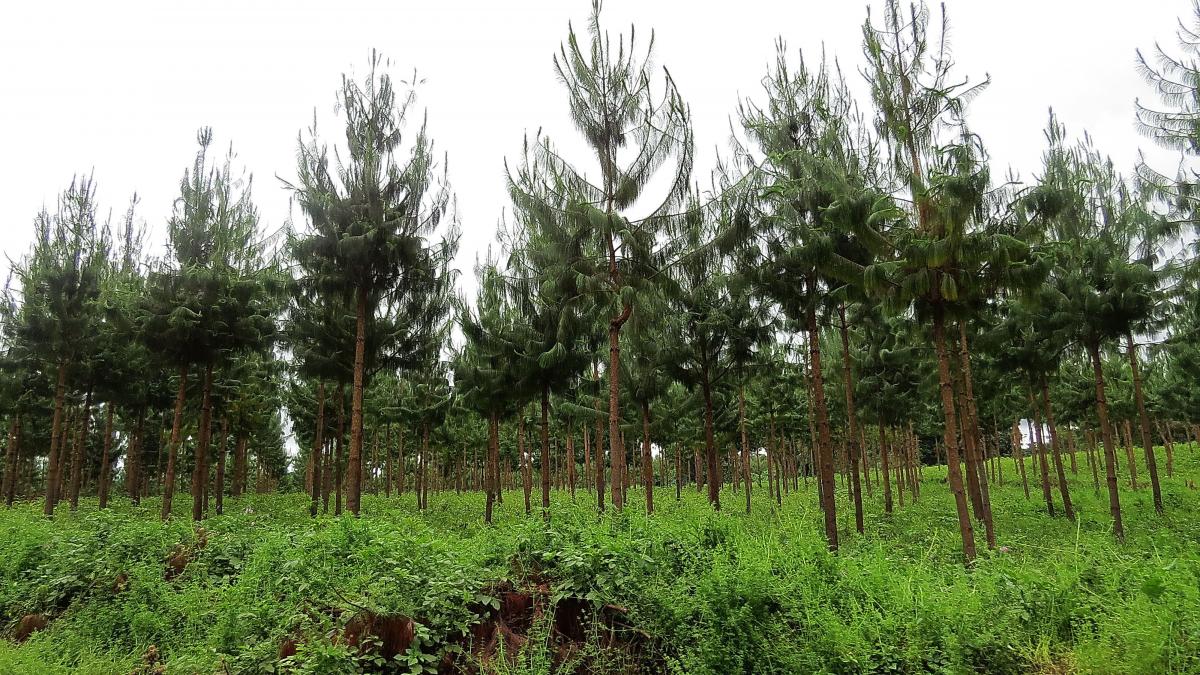 … the trunks looked like those of fir trees, but the branches… What were they? Don't know. Some kinda Thuja.
But more astonishing were all the vegetables being grown: carrots, potatoes, marrows, zucchini and more!… who'd have thought it? In Africa?
Turns out these veggies were the raison d'etre for the 'fir' trees: for the vegetable patches to stay fertile and fruit-bearing, hardy trees were planted so as to protect the less-hardy vegetables below from the fierce African sun. The result is a nicely balanced symbiotic agro-ecosystem. This means more veggies – grown quicker and cheaper. Bingo!
And of course, the land here all being of the volcanically fertilized kind thanks to big old Kili sat in the middle of it all… that too helps ensure the harvests here are always plentiful. Bingo!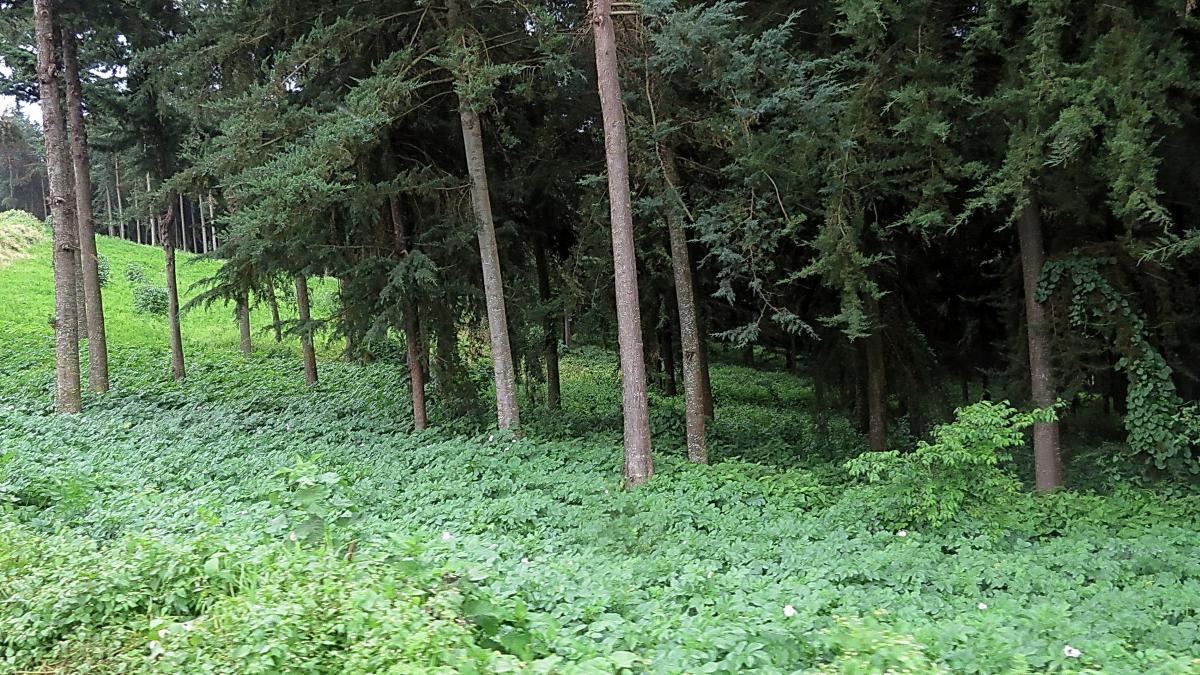 In the below pics (already near Kili) you can see some of the harvest already picked and bagged up. Potatoes, carrots, pumpkins (from what we could work out) and more…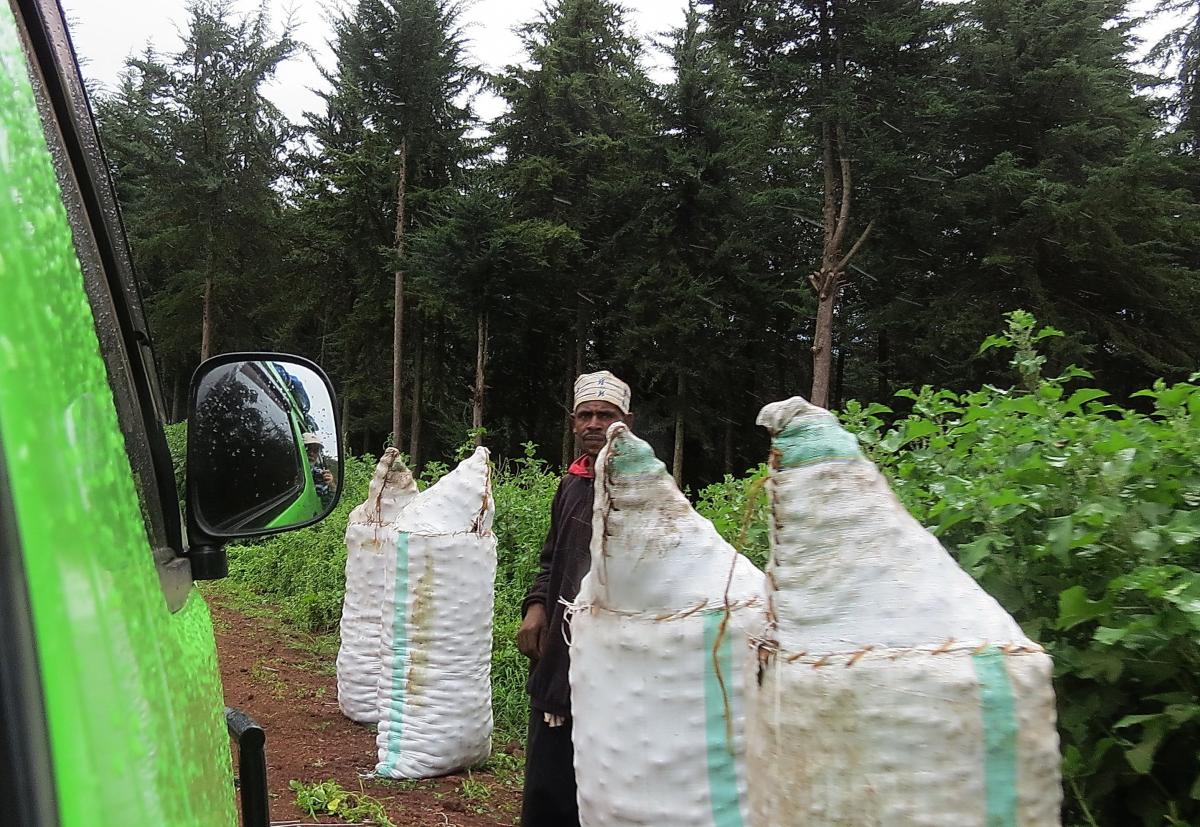 And if you might be wondering something like: "Africa – the continent where droughts are common… er, how do all these veggies get watered/irrigated?"… here's your answer: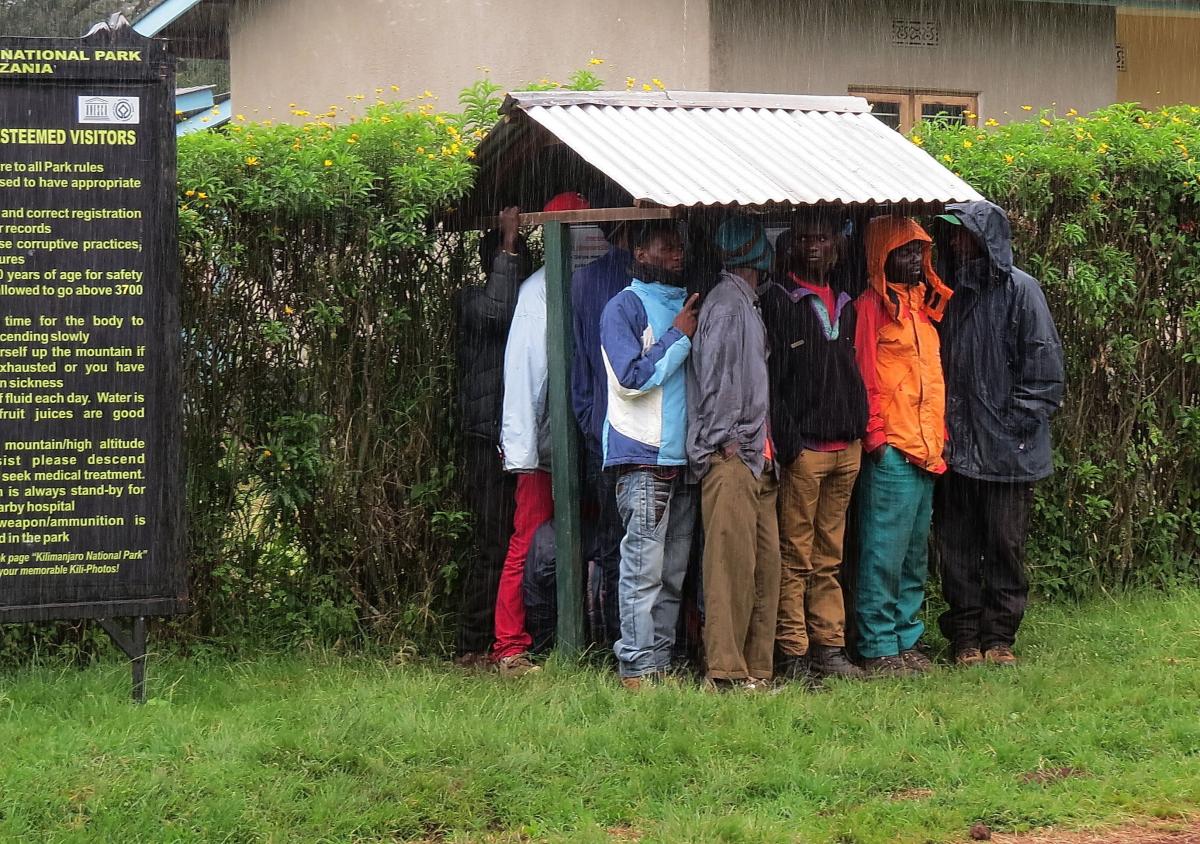 While we were on the mountain rain fell daily – at 'astonishingly' (more amazement:) consistent times of the day: a little before lunch, and then a little after it. Around 1 to 3pm – every day. No variation!
Never knew a volcano – especially one in equatorial Africa – could be so… carrot-potato! I thought they were always grape-grape-grape :).
Just check out all the green in the below pics. This is Africa. Remember? I kept forgetting…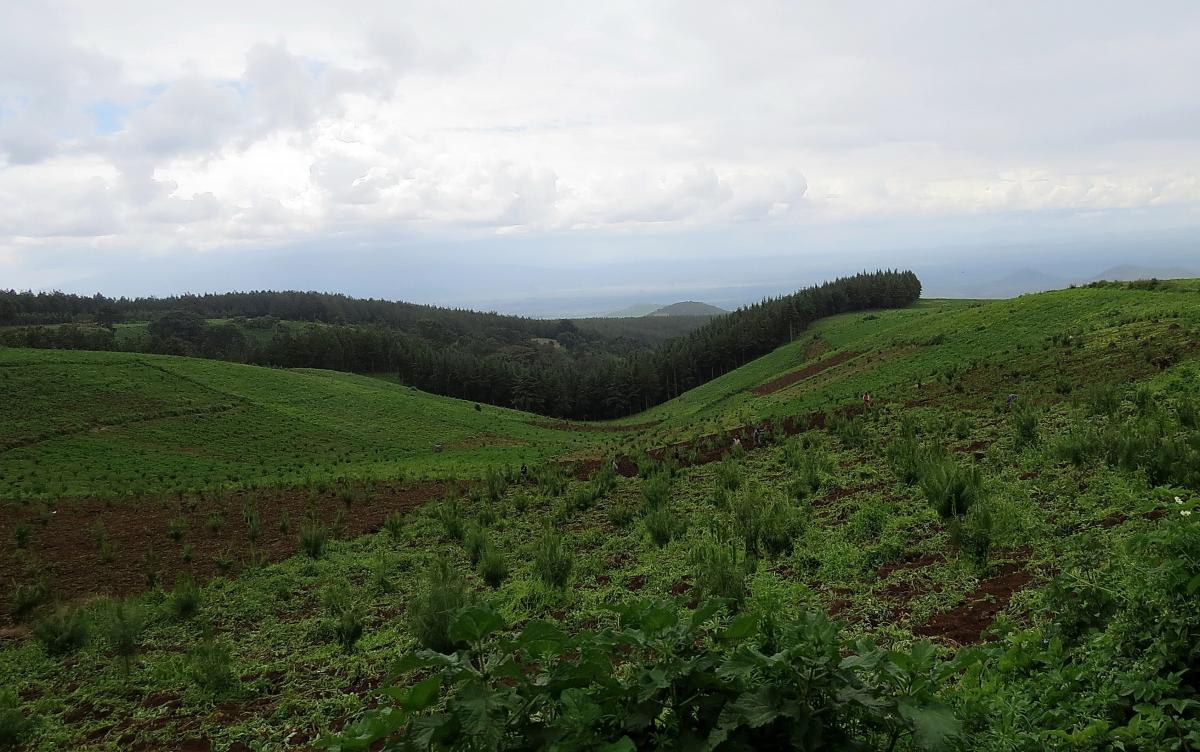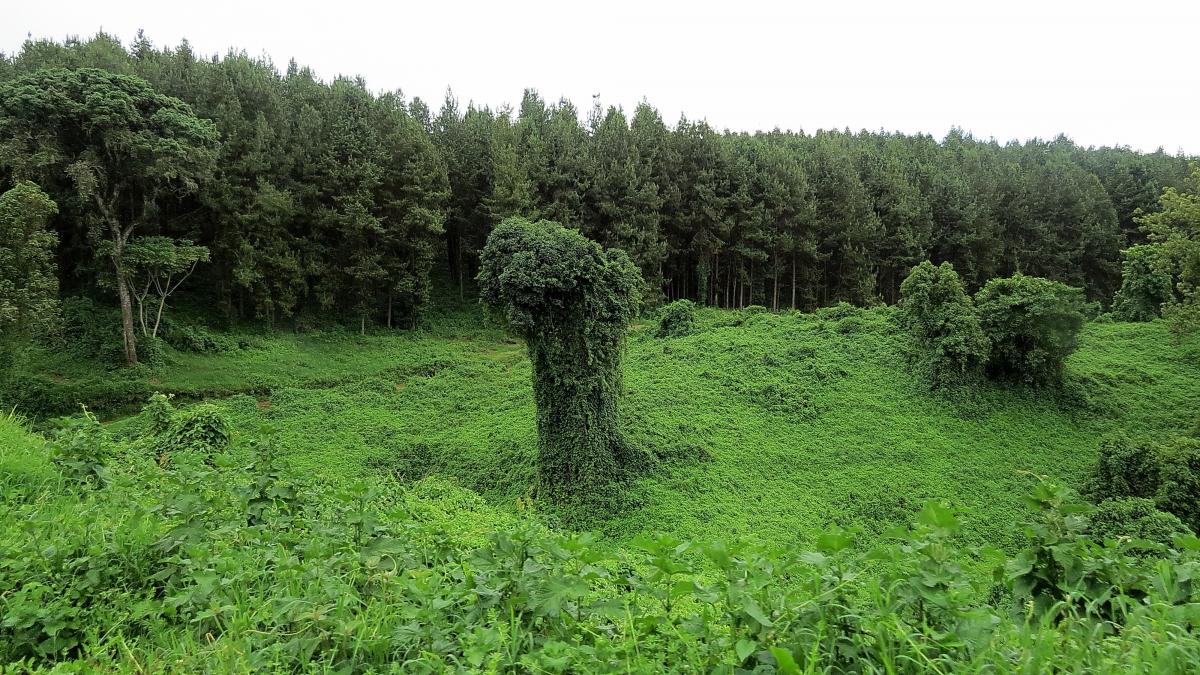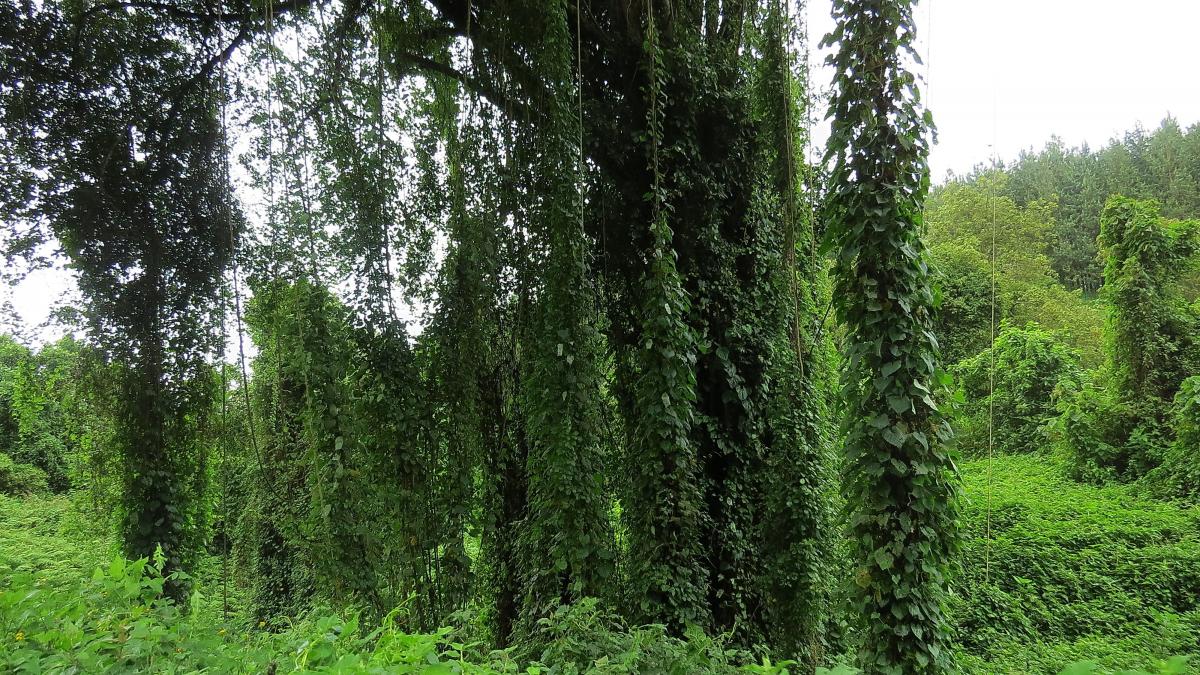 Oops. Almost forgot…: attribution. While we can never do it for who might be behind a cyberattack, it can be done, safely, for who might is behind a camera and taking lots of nice pics on an African volcano-safari: it was Petrovich. Here he is: