While we tourists carried about our persons a bare minimum of bare necessities on our weeklong hike up Kili, the rest of the kit was lugged up the mountainside by local porters, who, it turned out, are more than happy with such a state of affairs since the pay isn't bad.
So while we carried mere waterproofs and photo-video gear, our porters hauled large bags containing tents, sleeping bags, sleeping mats, food, water, and all sorts of other bits and bats – usually on their heads.
We were told how each porter carries a maximum of 15kg of tourist kit, and that's on top of his (they were all men) own kit, if any. Our guide explained it so: "15kg is considered not such a massive load for an adult male. And their tending to carry stuff on their heads, that's just how they're used to carrying stuff – it's more convenient for them."
The guide went on:
"Work as a porter is highly coveted – it's not the most strenuous of jobs, while the pay's always good relative to other work in the region. And thanks to the national park's official policy of encouraging as many workers being employed as porters as possible (hence the 15kg limit per porter), there's quite a bit of work available (for fit males). A good policy for the locals, a bit more expensive for visiting tourists." 
We saw the policy in action: our group was assigned around 30 porters! That's just how things are in and around Kili.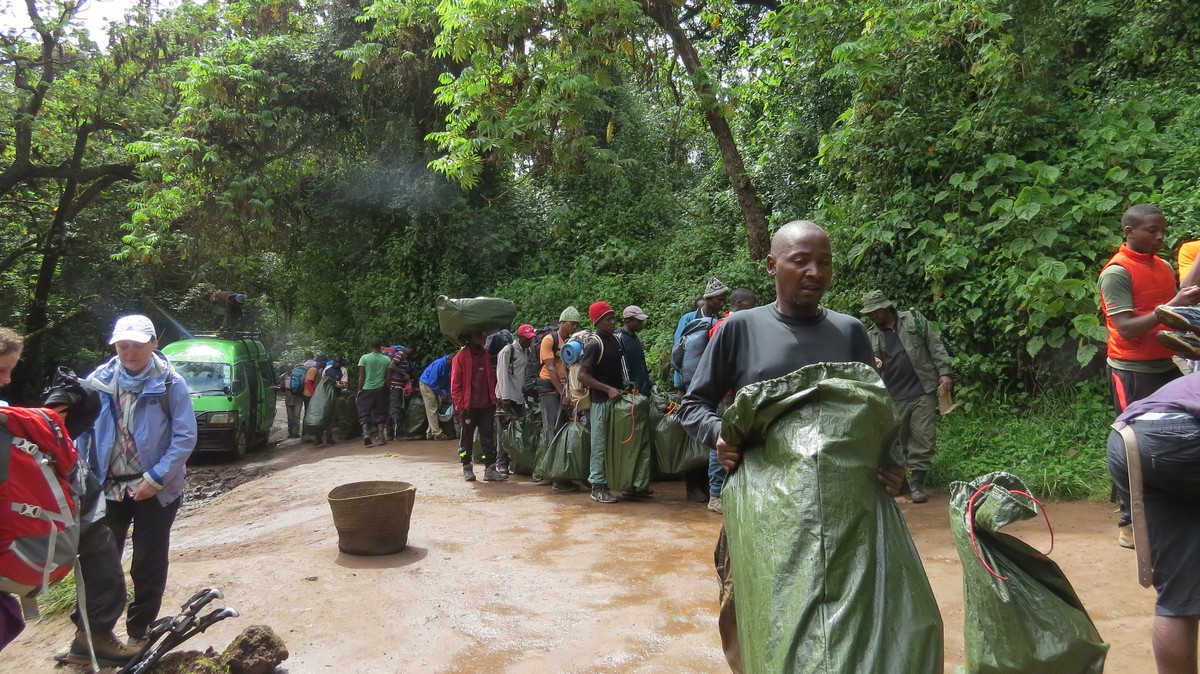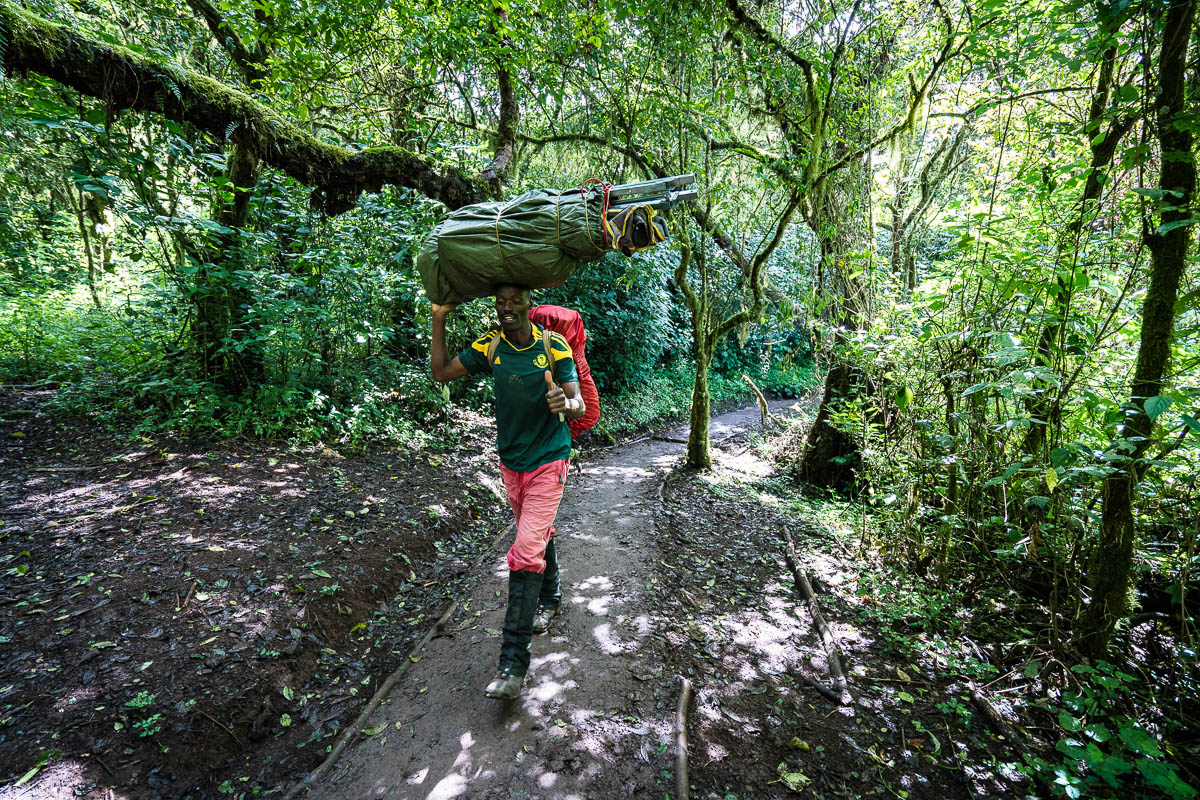 Our porters lugged up Kilimanjaro the following:
4 multi-berth tents;
1 individual tent for our guide from Moscow (= extreme luxury;);
1 big tent for the local guides;
3 big tents for the porters;
1 kitchen tent;
8 folding chairs;
Kitchen kit;
Food for all for a week;
Two bottles of champagne for New Year's Eve/Day; and
A lot of other bits and pieces…
Sometimes the porters also get tired; sometimes they also suffer from altitude sickness. But they just take it easy for a bit, catch their breath, and then march onwards and upwards. They don't seem to have a choice.
At the very end of a trip, after returning down to the bottom, the porters say goodbye with a farewell sing-song and dance. That's just how things are there :).
So there you have it folks; now you know all about the porter scene of the Kili region.
"Kili region: where porters are legion"