Best test scores – the fifth year running!
Quicker, more reliable, more techy, and of course the most modest…
… Yep, you guessed it, that'll be us folks – YET AGAIN!
We've just been awarded Product of the Year once more by independent Austrian test lab AV-Comparatives. Scoring top @ AV-C is becoming a yearly January tradition: 2011, 2012, 2013, 2014, and now 2015! Hurray!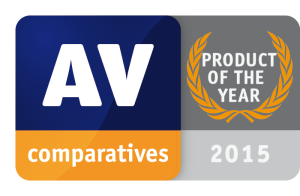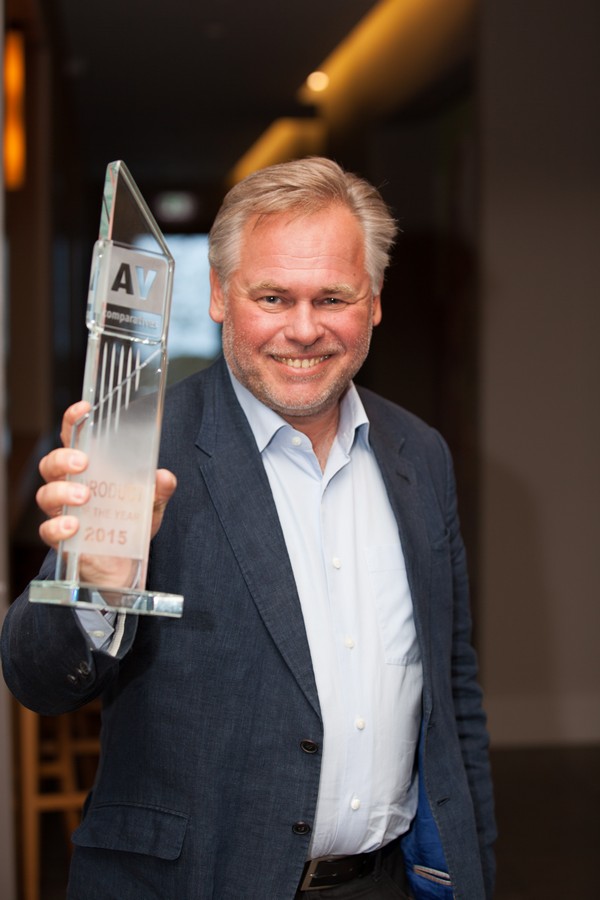 Now for a bit about how they determine the winner…
Throughout each year AV-Comparatives conducts regular testing of most of the antivirus software on the market. They test five main criteria:
There are plenty of other tests of specific features, but marks from them don't go into the overall rating calculations; needless to say, we take part in all of them and do very well there too.
On each main test criterion, a product gets one of four 'grades' (ADV+, ADV, STD or TSD) (or a blank if not tested); only ADV+ is given a mark (1); all/any marks (= all/any ADV+ grades) are then totted up for each AV product and which one has the most wins. Here's the final grades/marks table for 2015:
Here are the same criteria, but marked with absolute figures: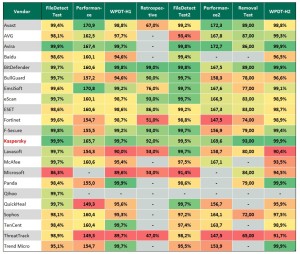 Sometimes more than one product gets top marks. So how's the winner determined? Well, then the 'no two wins in a row' rule kicks in: the product that didn't win last year gets the gold, while the other champ gets a semi-gold: 'Top Rated'. That's what happened to us in both 2012 and 2014. While in 2011, 2013 and now in 2015, we didn't let our previous success get in the way of yet more gold medals!
Besides Product of the Year we were awarded several other medals: gold – for (i) protection in a real world environment, (ii) deletion of active infections, and (iii) file scanning; silver – for proactive protection; and bronze – for speed.
How you see in the New Year is how that year will tend to pan out. I'm going to amend that old saying: how you meet the New Year (read: how many trophies you're awarded) depends on how well you've worked over the last year! Sure, the work is complicated, complex, headache-inducing, costly, time-consuming and labor-intensive, but look at the result come January!
So please join me in expressing sincere gratitude and kudos to the team of developers behind this impressive victory – the team headed by none other than KL CTO Mr. Nikita Shvetsov! Good job boys and girls. Keep up the good work!