Hi folks!
Oh my… golden leaves! It's fall already! Is it just me, or do summers seem to get shorter and shorter by the year? Still, there's a good reason why my summer seemed to fly past – a third of it (mid-July to mid-August: nearly a whole month) I spent in Kamchatka, my fave place on the planet, where, as always, I had much fun and adventures, during which of course times flies…
And time flies for me still to this day (year) in Kamchatka, even though this trip was my seventh full vacation on the peninsula (not including quick ins-and-outs en route to the Kuril Islands a few times). And another thing that never seems to change is the fact that there are still plenty of places in Kamchatka that I've yet to get to and fully investigate (there are also a great many astonishingly beautiful places there I just never tire of returning to).
Here, for example, is a place I've never visited – the Zheltovsky volcano – near the southernmost tip of the peninsula ->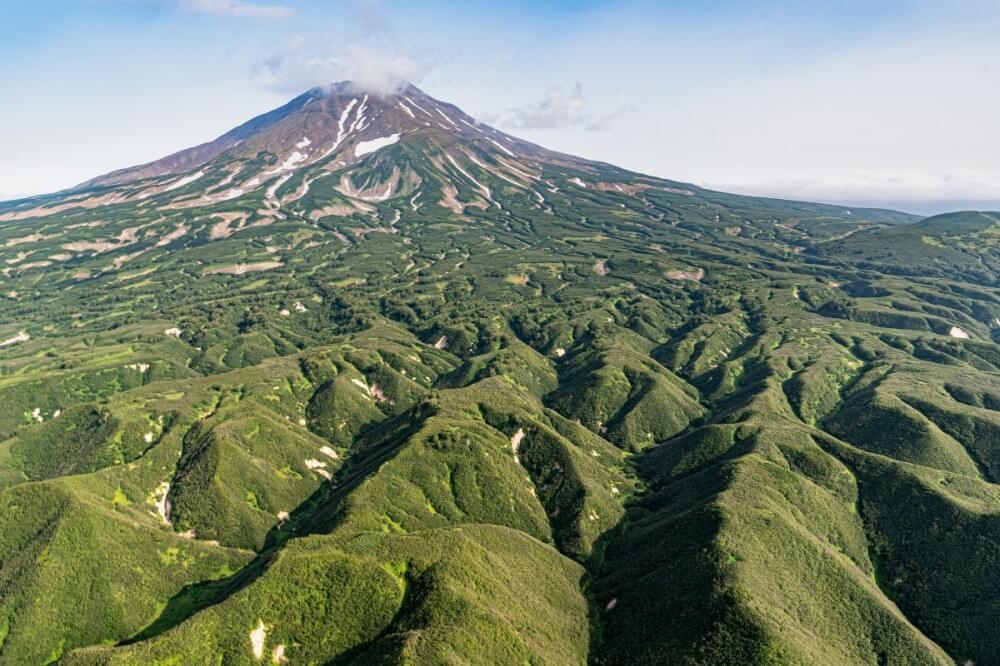 So, why Kamchatka?