Herewith, another brief interlude to my ongoing tales from the safari side. Where from? Bali!
So, what was I doing in Indonesia? You'd think it'd be for the volcanoes, since there are a great many of them here, and you know about my love affair with them. Yes – we did get some volcanism in, but that wasn't the principal reason. I was here mainly for our new press event for the APAC region. As per the template, it just had to be in a warm, sunny, sandy, beachy location, which, being Asia-Pacific, meant we had plenty of options, but in the end we went for Bali, because… why not Bali?! ->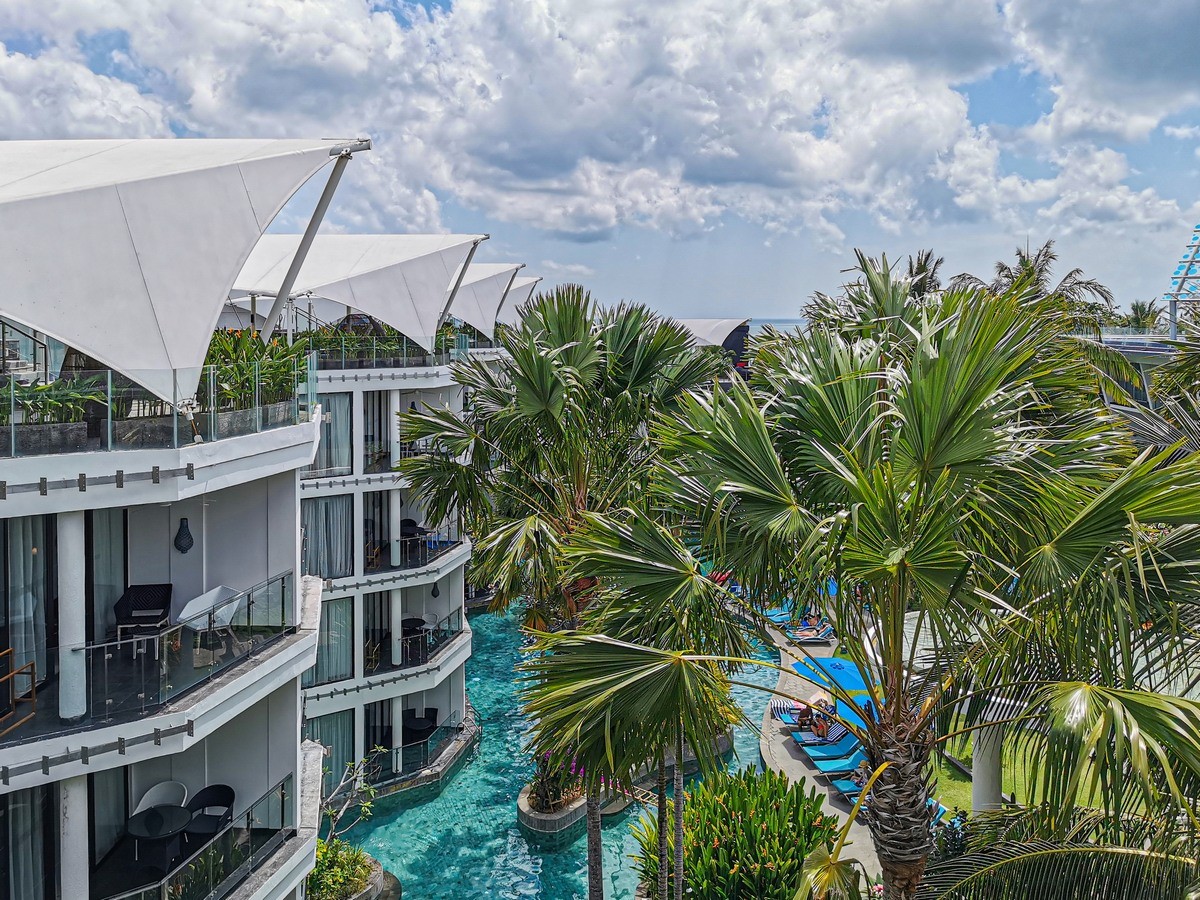 More than 30 journalists attended the event from nine countries. All day it was presentations (me telling it as it is regarding the cyberthreats of today and tomorrow), interviews, handshakes, and all that. The guests all appeared to be extremely pleased, so we're looking forward to some good press soon!…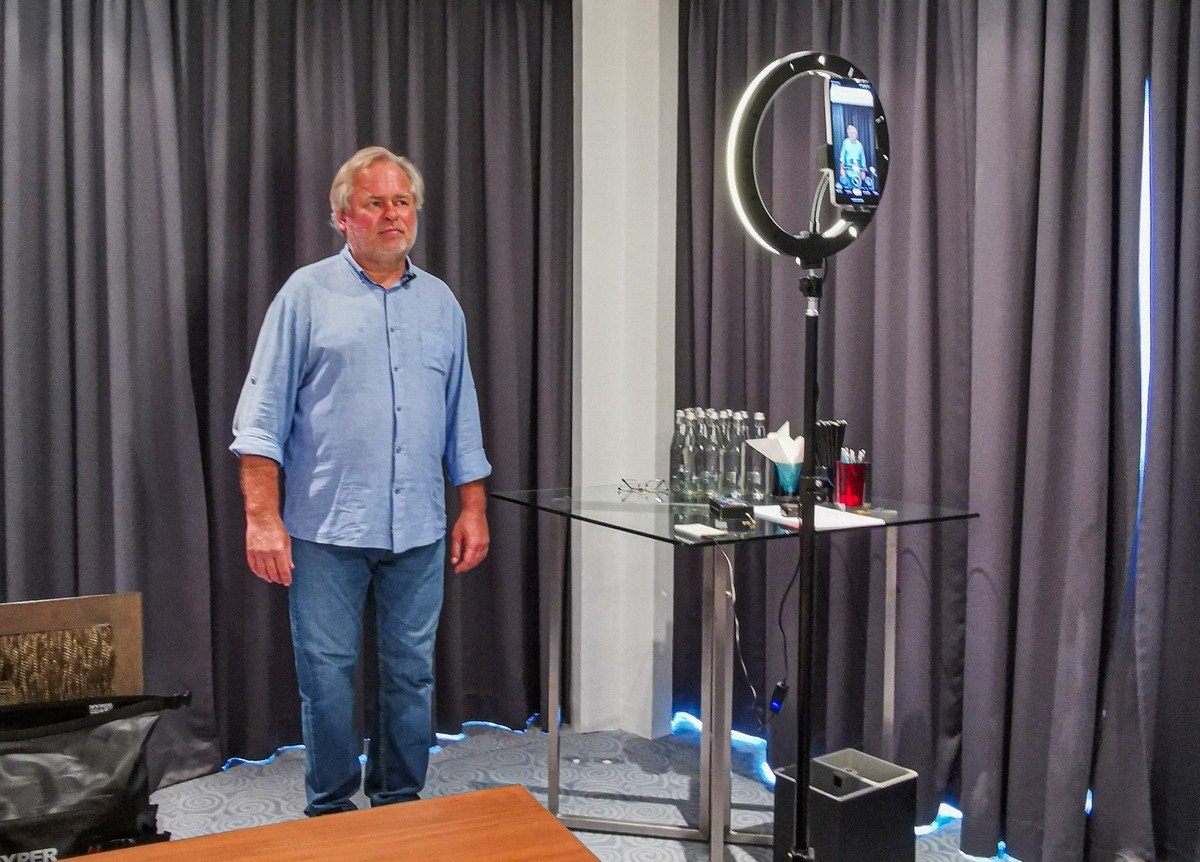 Yes, that is a sunburnt face. Though little Zhenya (the affectionate diminutive of Evgeny/Eugene) will soon be 58, he still can't get used to putting on sun cream!
But that's enough about work…
What I found fun and curious were the sculptures back at the hotel after the day's business. Unusual – for sure; accordingly, your attention's drawn to them as soon as you arrive ->
This bike's wheels have no spokes! ->
Ooh, while this… alien (?) has no abdomen! ->
Modern kunst – Indonesian style. Oh, btw, beach and ocean – also in attendance:
Farewell Bali, we need to be on our way!…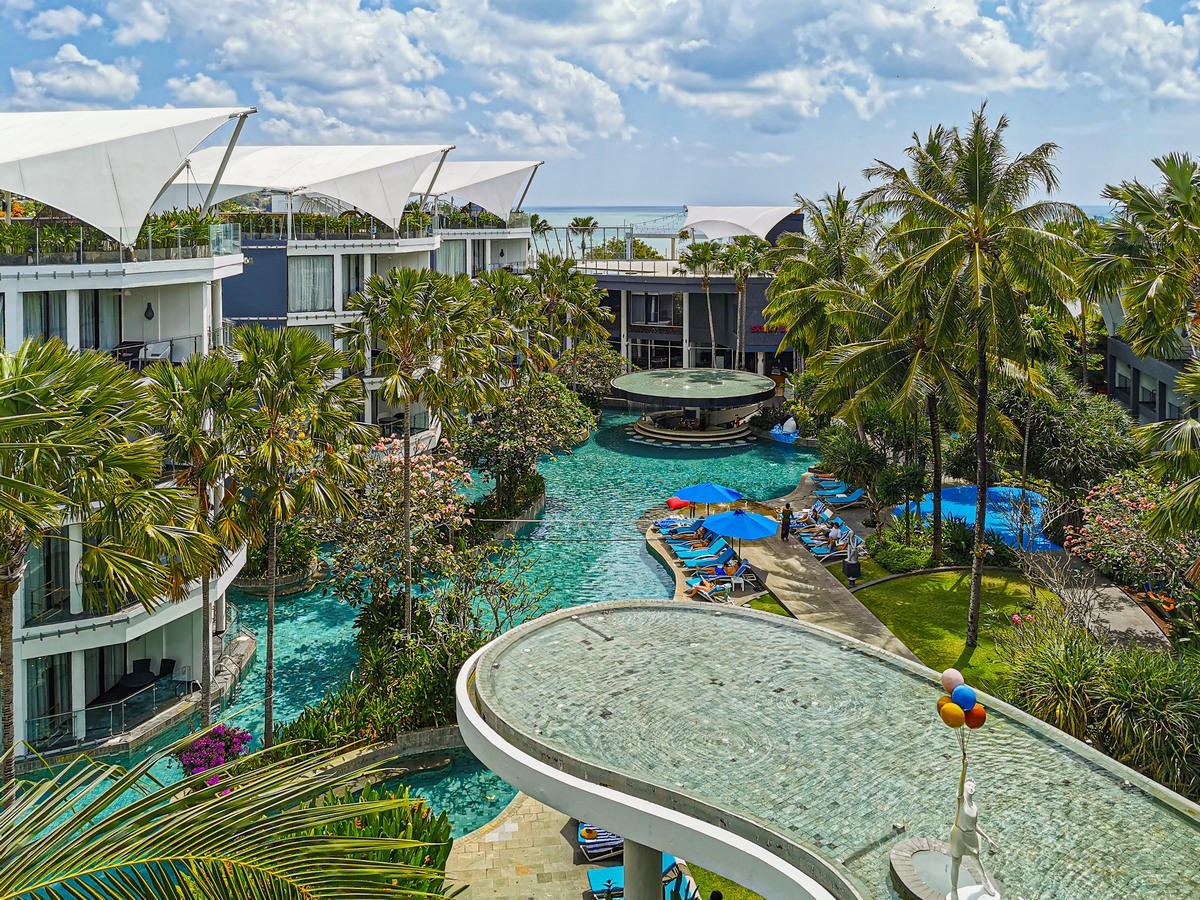 While my gigabytes of photos from our climb up Mount Rinjani are still being sorted and edited, here are some pics my travel companion took on his smartphone. And not bad they are too ->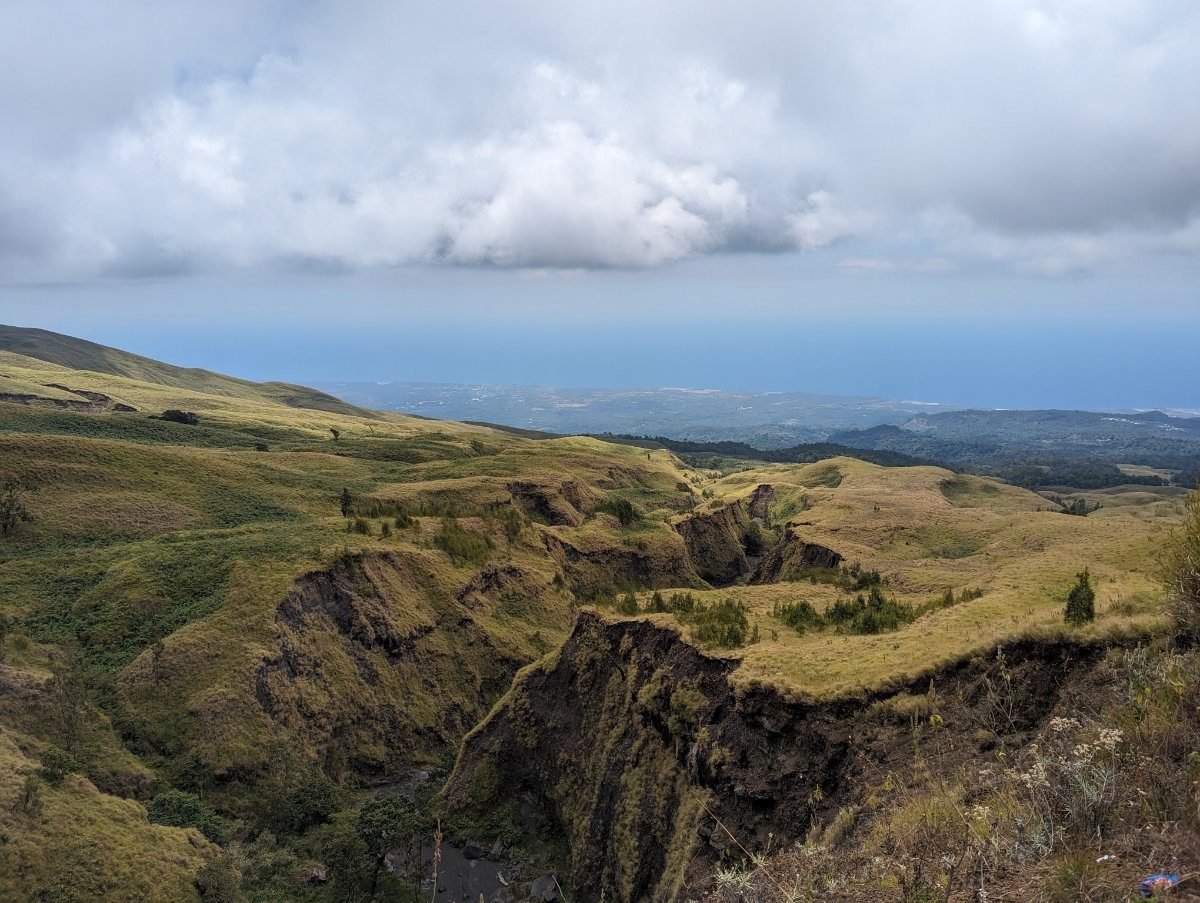 The ladies taking a breather…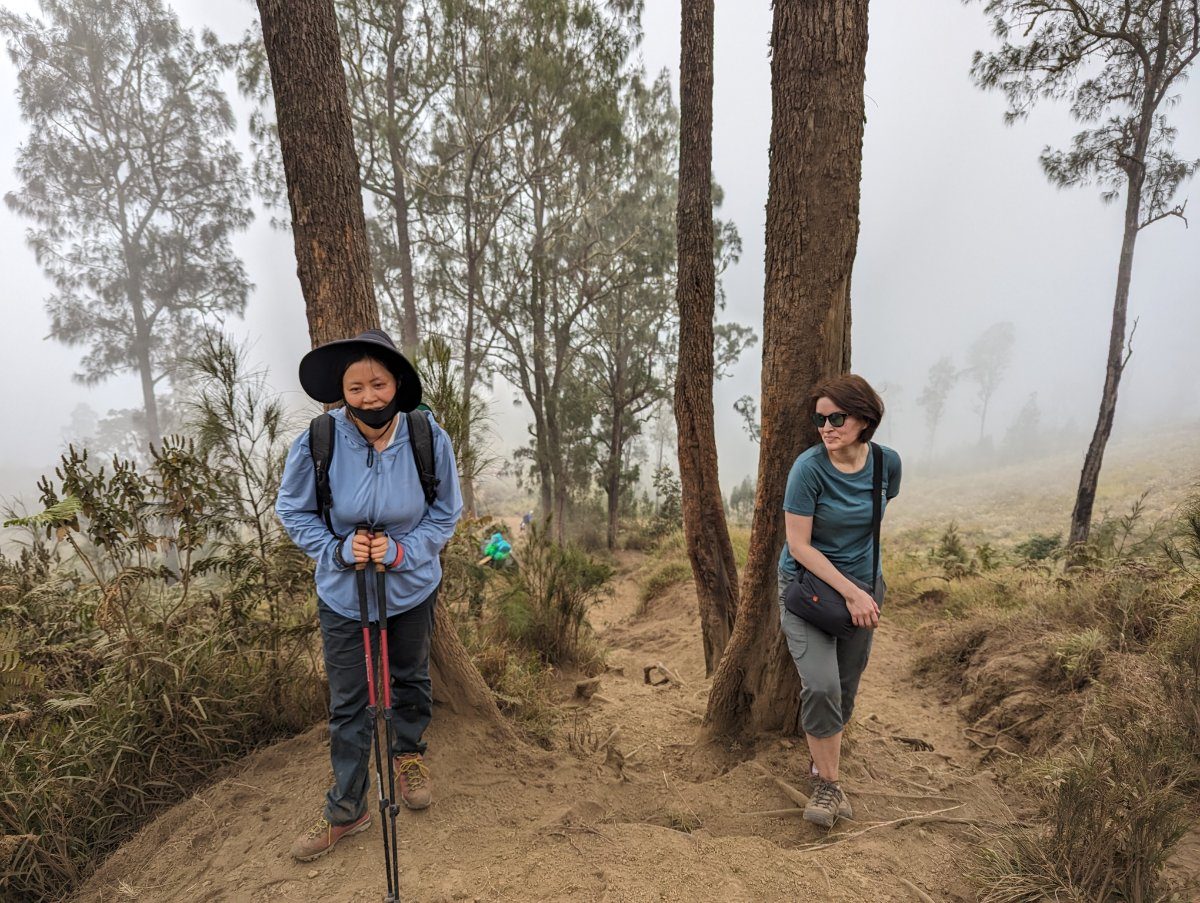 Base camp – some 2600 meters above sea-level: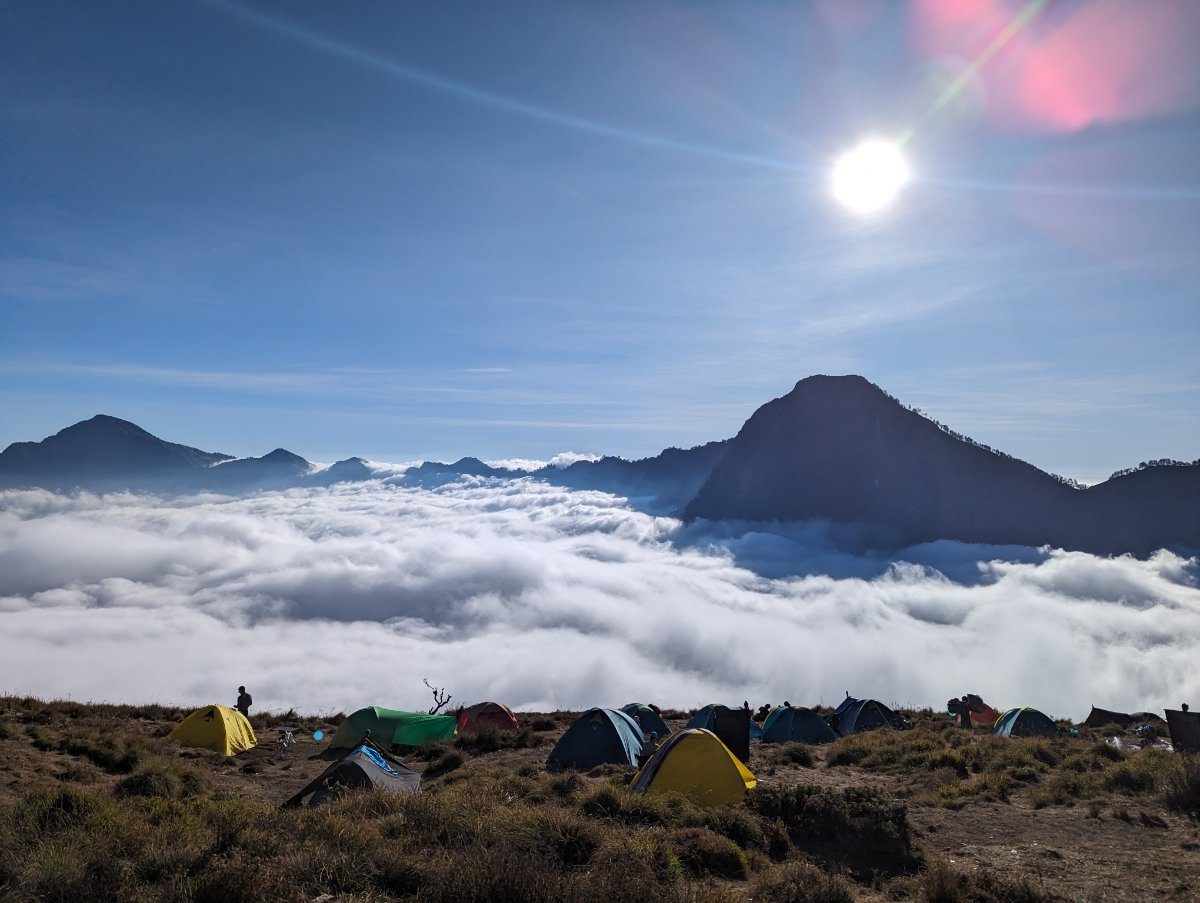 Here's Alejandro – as ever, smiling ) ->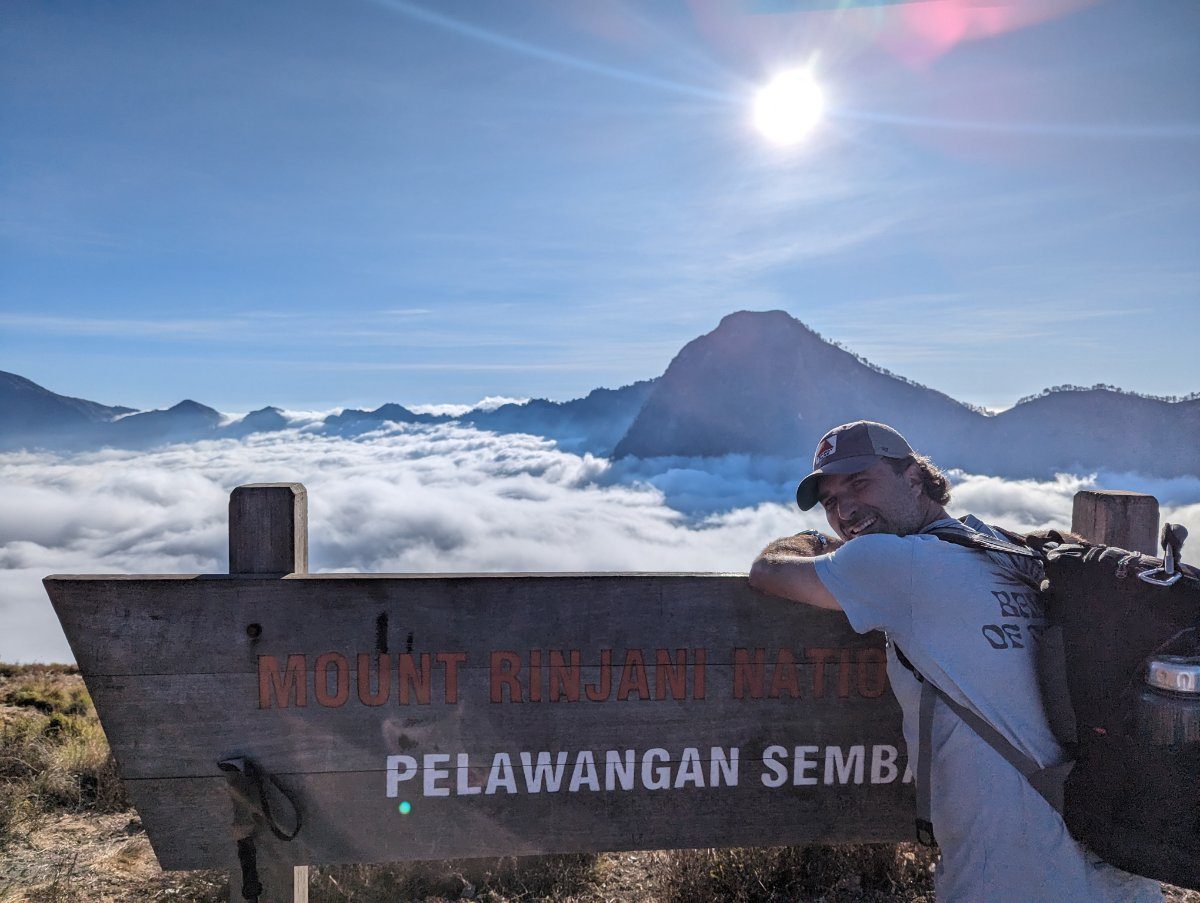 And here's our Alexander the Great. For some reason our guides called him Oleg the whole time, not Alex. Whatever. Olegzander. Original! This pic shows him after having conquered Persia Mount Rinjani!
The climb was tough – real tough: a kilometer up the vertical over loose rubble. Ouch! But we did it!…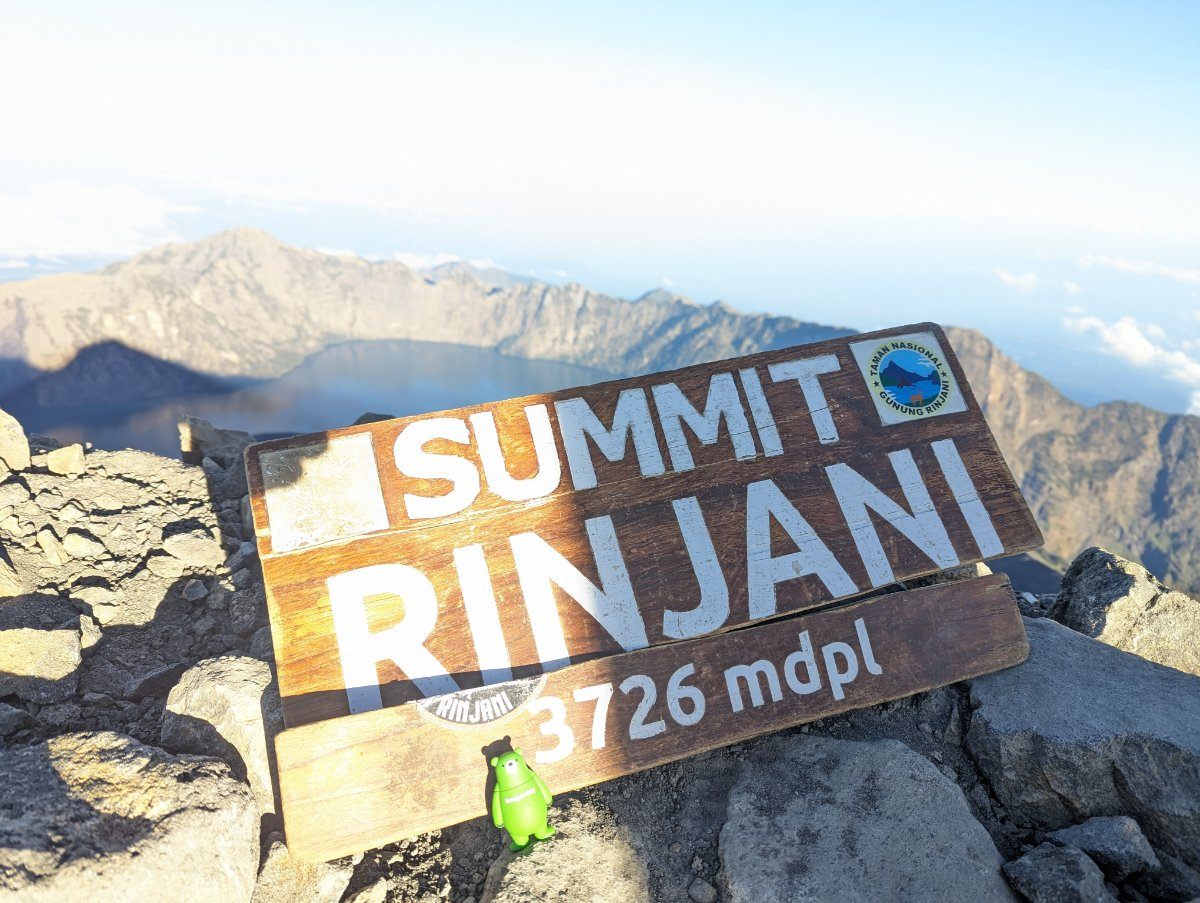 Afterwards – time to chill!…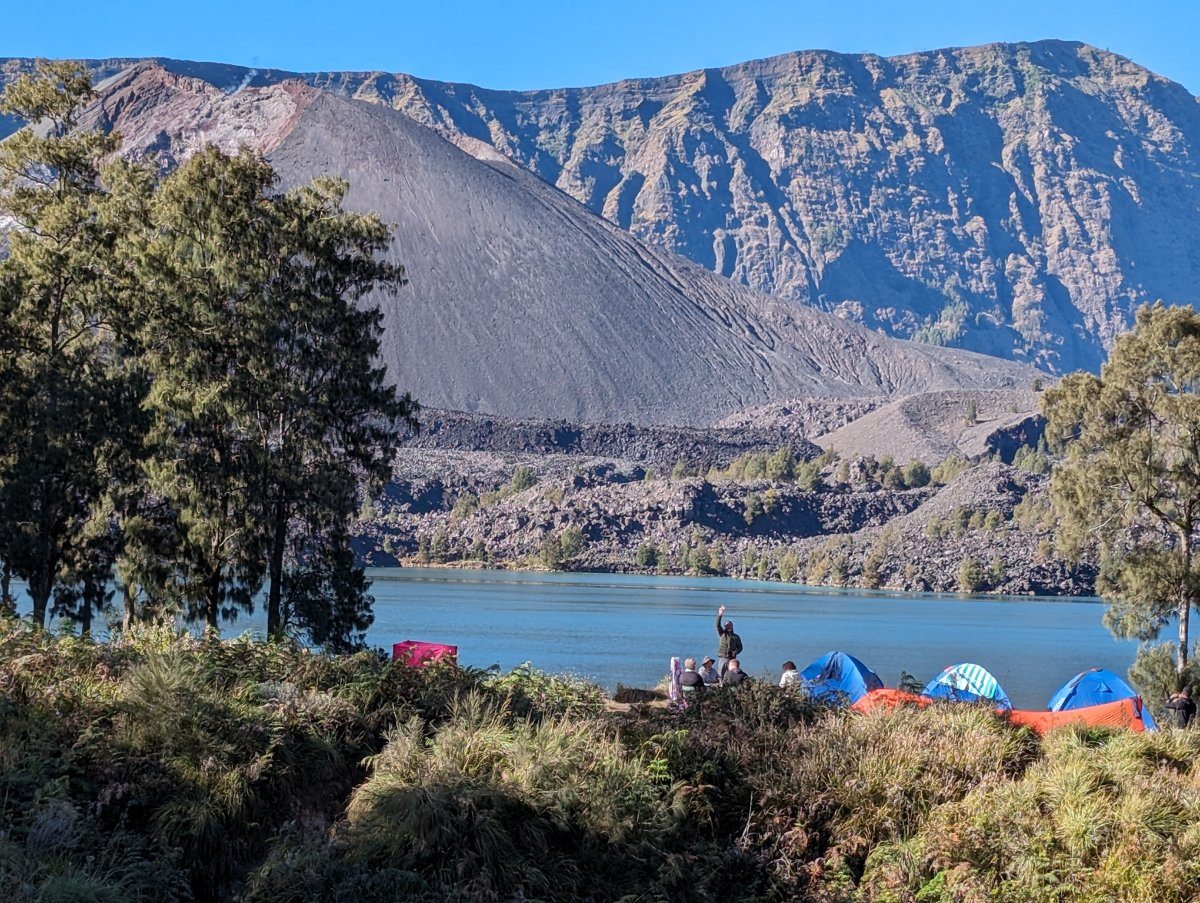 But that's all for now. Back with a lengthy (7+ episode-)series soon!…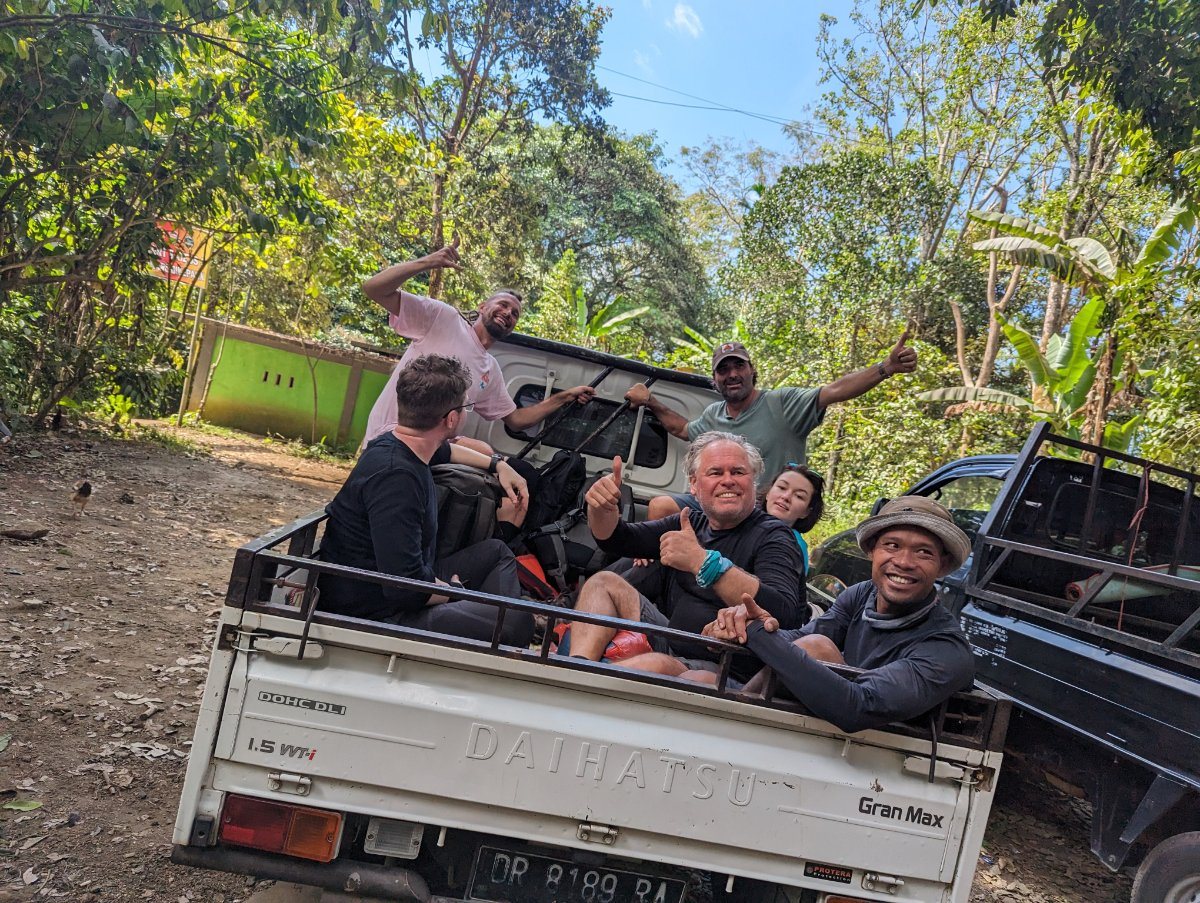 PS: If you ever plan to do Mount Rinjani – make sure your boots are up to it. Best bet: buy a new pair. This volcano simply ruins boots! ->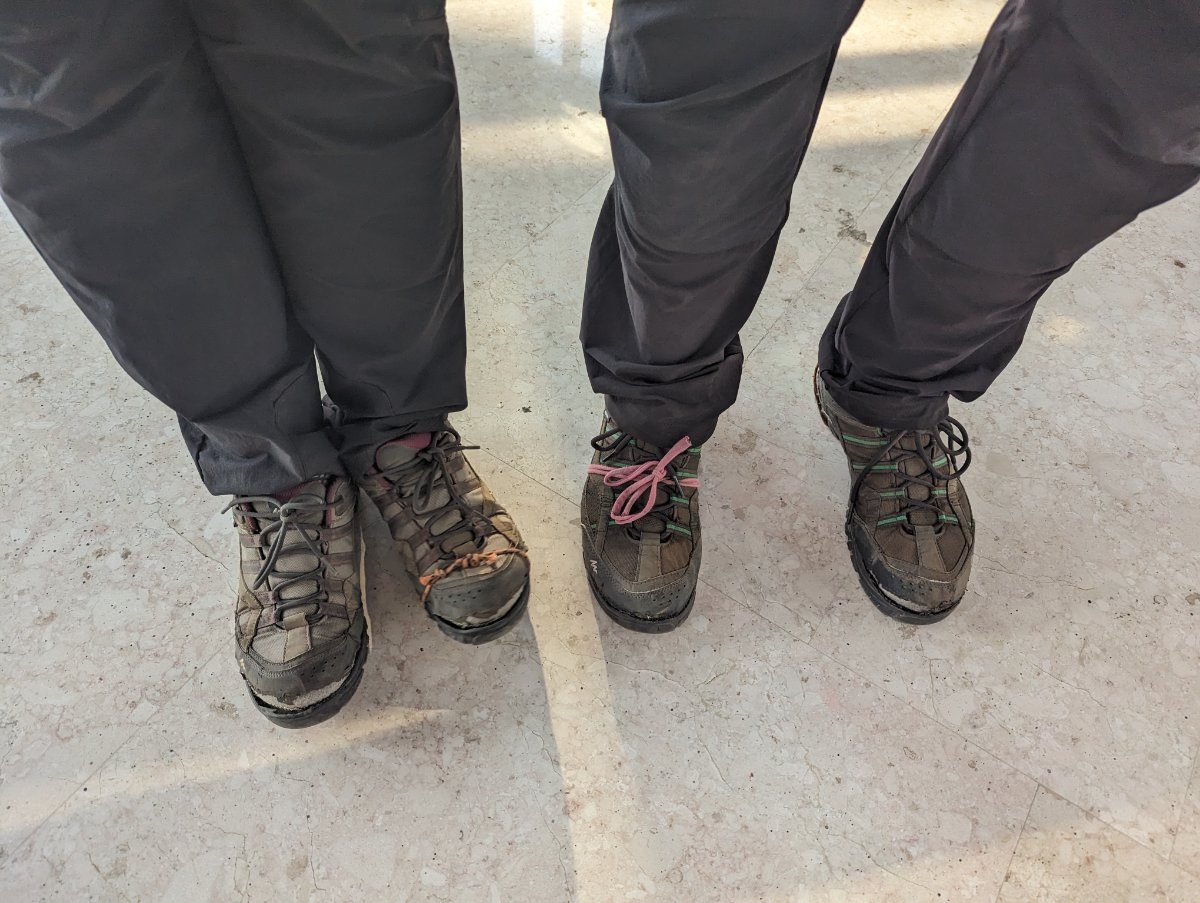 PPS: Neither of those pairs is mine :)