You know how to dress to survive, but how do you drive and survive?!
Yesterday I told you how, since returning from our Magadan–Moscow road trip, I've been asked quite a few times how we dressed before venturing out into -50°C on the first leg of the trip – along the Kolyma Highway. Today, I'll be telling you about something else I've been asked a lot about: how we managed driving in -50°C. Thus, let me tell you about the cars we drove in…
The cars we drove along the Kolyma Highway – from Magadan to Yakutsk (and also then on to Chita) – were Renaults: two Arkanas, two Capturs, and one Duster. And they were completely standard production models (slightly adapted, see below) and had all come off a Russian assembly line – in Moscow: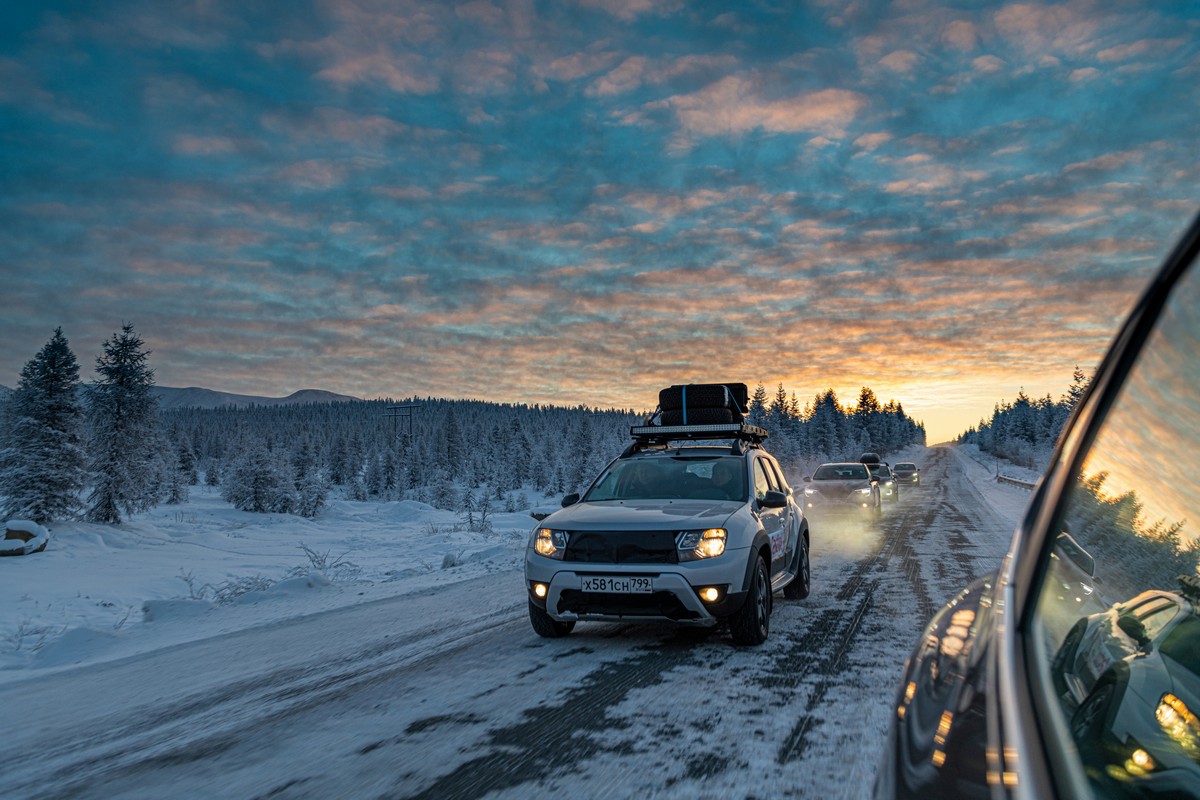 So, why Renaults?
Well, due to the ghastly bio-virus, we'd had to change our plans abruptly and rather late in the day (about which I've already told you). As a result, the idea to drive all the way to Moscow came to us not long before we set off on it. Normally to sort the logistics of such a long trip from one of the remotest places in Russia would take a year at least. Anyway, undeterred, we started ringing round companies to see if they could step up – quickly. In the end it was only Renault Russia that could – or would. Well thank dieu they did! Sure, they'd be getting some great free PR (and they were welcome to it!), but all the same: they did come though: so merci beaucoup, and big le respect!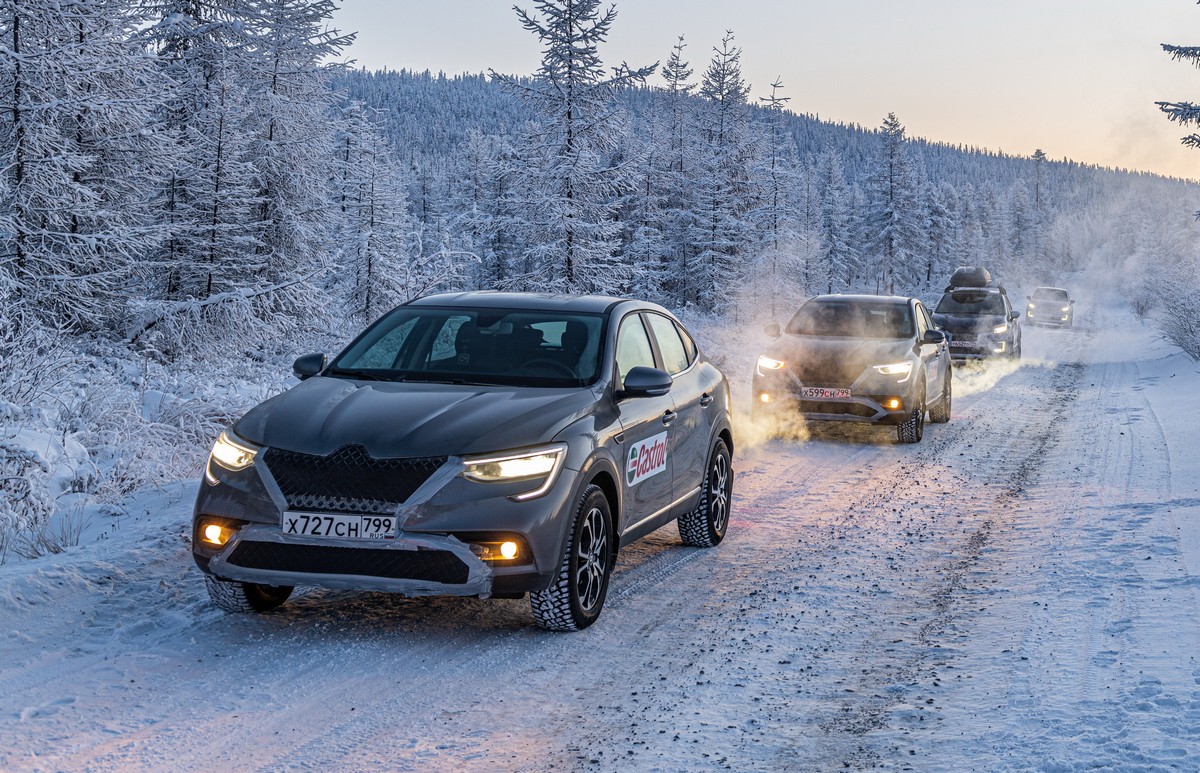 The cars had just a few minor 'home-made' special mods to cope with the cold. They'd blocked the front vents so super-cold air didn't get into the engine compartment, and insulated under the hood – with some blankets!
Castrol 0W-40 motor oil was used – special arctic oil that never freezes, and all the other fluids were changed out too, including the brake and washer-wiper fluids. What else? On the windscreen they'd added sealant around the edges so that absolutely no cold air would get inside. And the side windows had second, plastic windows attached to keep hoarfrost at bay and maintain good visibility (for our regular snapping from inside the cars). But besides that, nothing else. Not bad for 'standard' vehicles that were hardly designed with minus-fifty in mind ).
Btw: all-Renault-related logistics were sorted by our friends at Avtorazum, whom we've used before (for our Lake Baikal driving!) and will surely use again. Thank you!
We made it along the full length of the ~-50° Kolyma Highway, which took several days, without incident. Nothing overheating, nothing freezing up, nothing breaking down, not even a flat tire. In a word: woah. Also, Renaults are good on details that really matter in a cold country – all the more so on that country's coldest road; examples: heated windscreen, heated steering wheel, and heated seats. The only things that weren't super-duper were: the heating element in the windscreen below -50°C couldn't really cope; and (in some cars) – especially the diesel Duster – the heater never really fully warmed the interior up. Still, they can be forgiven these slight shortcomings – and we could have had special heaters fitted, but didn't (have the time to) think about that. And anyway, the heating thing was an issue only when it was crazy cold (but we were suitably attired, even in the cars, remember?!); by the time we started heading south toward Chita (where it was a mere -30°C or warmer:), it was hardly a problem at all.
So there you have it folks – the automotive considerations you need to make before ever traveling along the Kolyma Highway. You're all set. Now you just need to get to Magadan and have a go yourselves!…
The rest of the photos from our Magadan–Moscow road trip are here.