Multicolored mountains aren't the rarest natural phenomenon in the world; however, not every mountain range can boast such a natural oddity…
The most multicolored mountainous paysages on the planet are without a doubt those in Zhangye, China. There are the yellow-red volcanic landscapes of Kambalny and Koshelov on the Kamchatka Peninsula, which are also simply marvelous sights to behold. Then there's the multicolored Ausangate 'rainbow' mountain in Peru, and the Quebrada de Humahuaca in Argentina. And last but not least there's the Yarlu valley in the Altai Mountains: also brightly colored, only in uniquely pastel hues, and also well worthy of inclusion into the list of the coolest multicolored mountains of the world: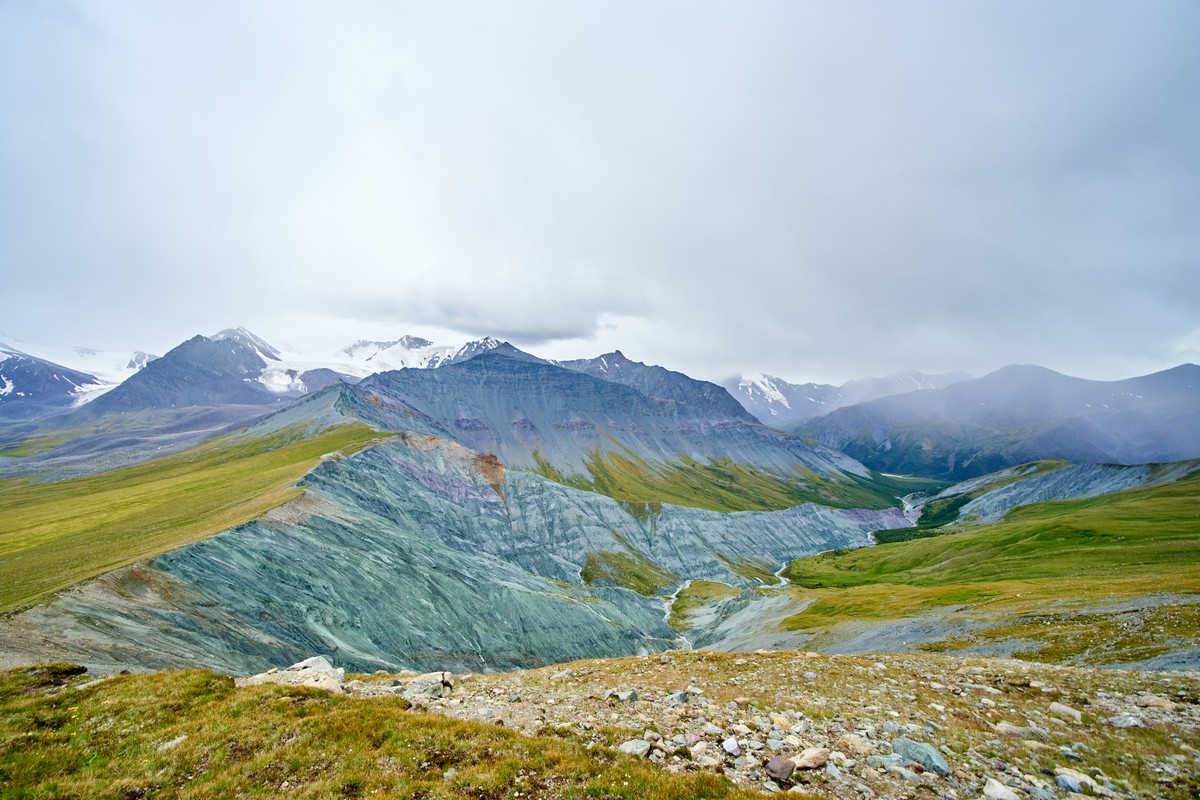 How the soil/rocks/rubble here came to be of such interestingly unusually vivid colors – I still do not know. What I do know is they're an uncommonly fascinating sight to see.
The marbled mountains came into view en route to the valley – around five kilometers from it: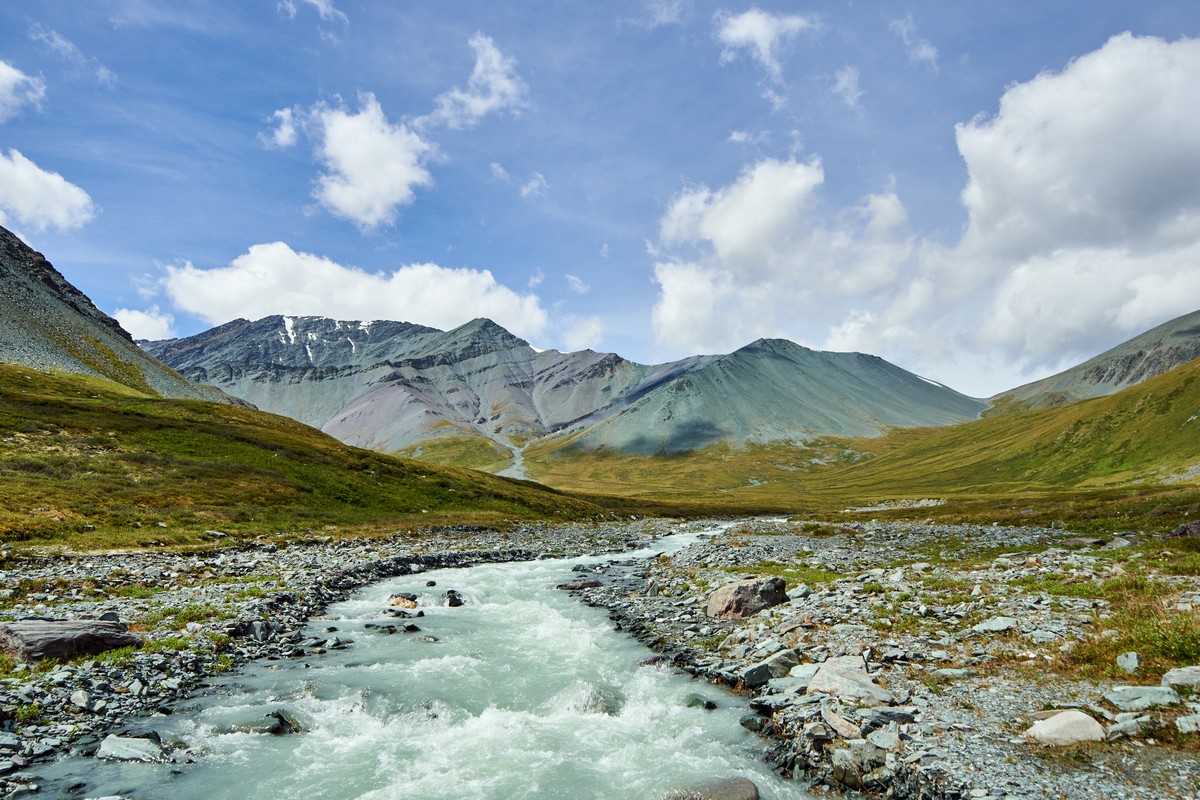 But here's the main attraction: Oh my grandiose! Naturally, yet again, much meditative trancing-out ensued. At this rate we'd be turning into Buddhist monks soon!…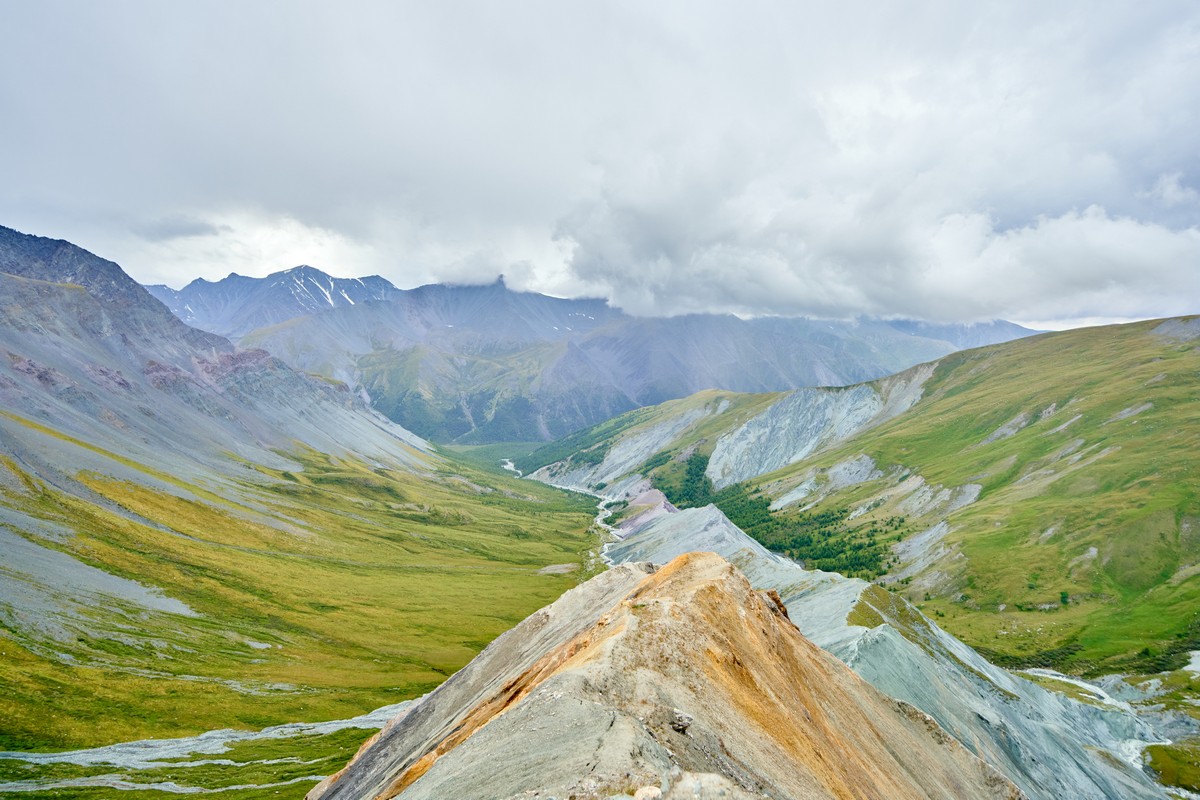 The place is much like the rest of Altai – i.e., it has a special, mysterious energy about it – only here it's all the more discernable. And it's not just me letting the meditation get the better of me: practically all the other expeditioners agreed!
Curiously, running down the very center of the valley there's a long, tall ridge, which happens to be one of the most brightly colored features of the whole area too…
I knew of this ridge from my previous trips to Altai. This time I really wanted to walk its full length right up to the very top of the mountain – over there in the distance ->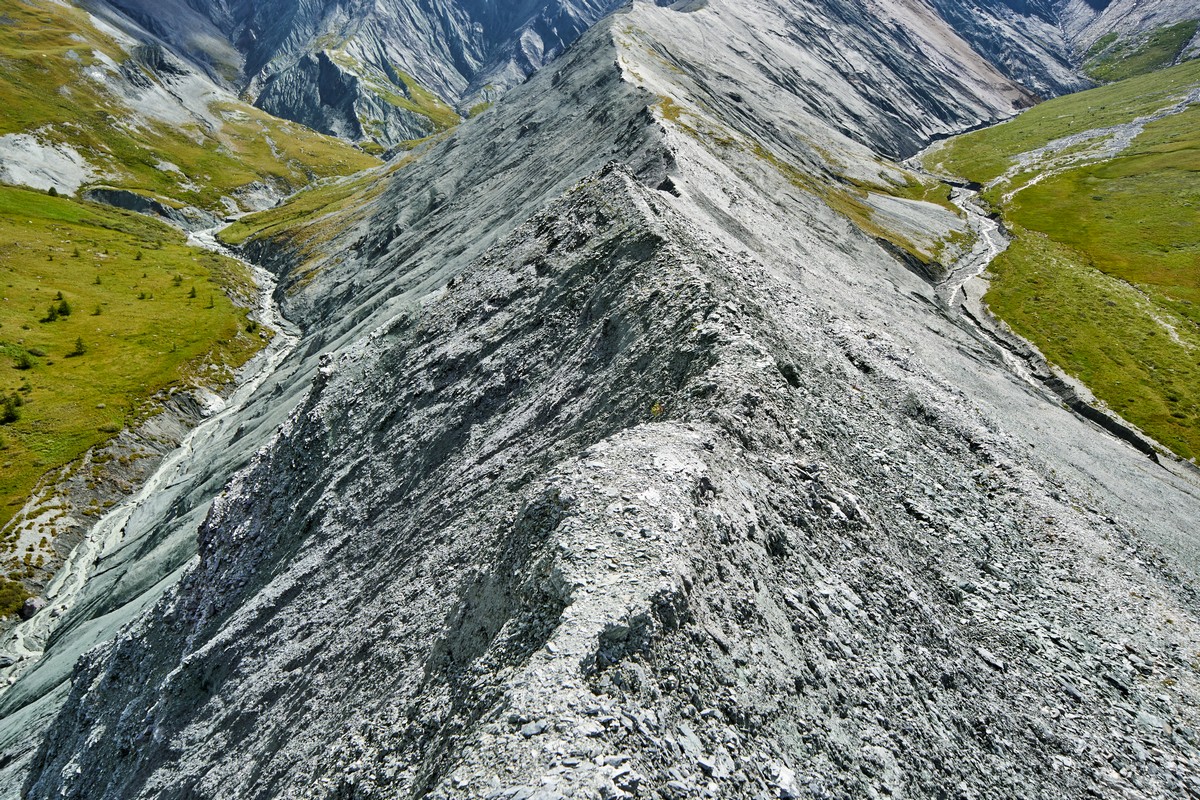 However, it turned out to be too risky: the long peak of the ridge doesn't come with a handy path etched onto it to safely stroll up (as might have been the case if we were in, say, New Zealand:). This is the wilds of Altai, remember! Our guides told us the ridge peak is too unstable for safe passage on foot (.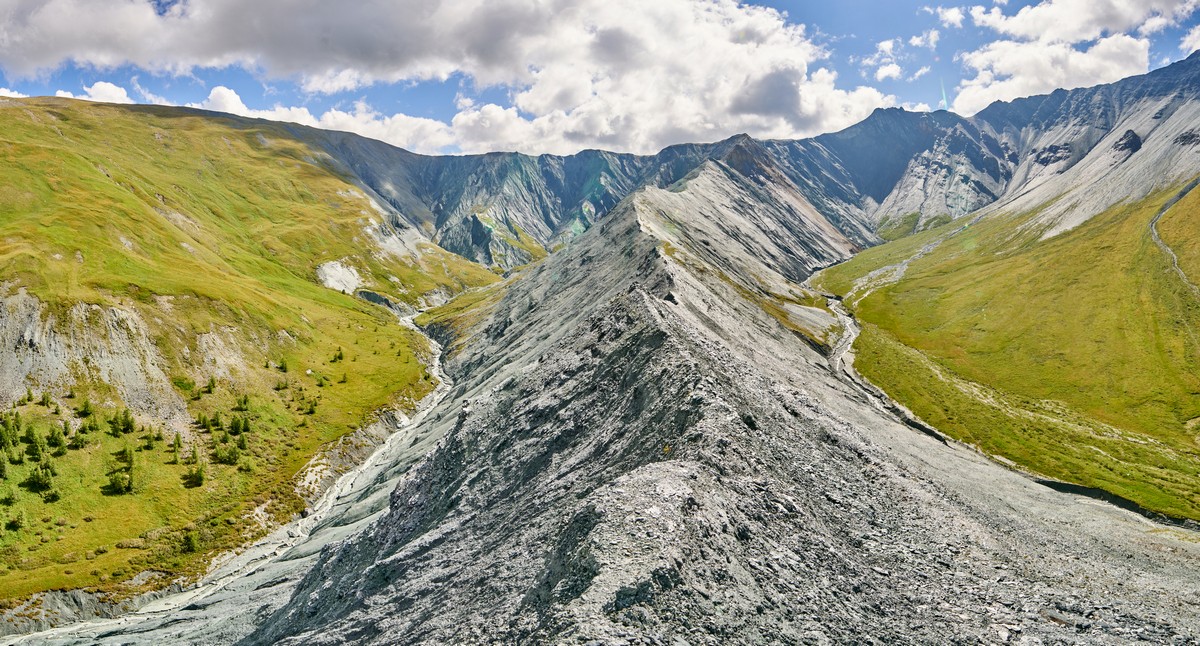 Snappable scenes galore! ->
Another interesting site here is the Roerich Stone Town, built up around an incongruous huge boulder. The internet reports that the rock emits some kind of mystic force. Me personally, I don't think mystic force is exclusive to this large stone: it's everywhere!
This Yarlu valley is simply splendid! Waterfalls add the final flourish to the serene panoramic scenes:
We didn't manage a walk up to the foot of Mount Belukha (the highest peak of Altai Mountains). The river had overflown – flooding the path. And we didn't want to go off piste again up mountainsides ).
And to finish today – a video with highlights of the day's proceedings! ->
All the photos from Altai-2020 are here.