Above the Roof of the World: flying over Tibet.
Hi folks!
Oh no! Our Tibetan adventure had drawn to a close. Our planned route – traveled; natural and man-made OMG Tibetan places of interest – visited; cherry-in-icing on cakes – eaten; kora – completed; much of southern Tibet – photographed. Time to pack up the suitcase and get to the airport. To get there – we took this here road to nowhere: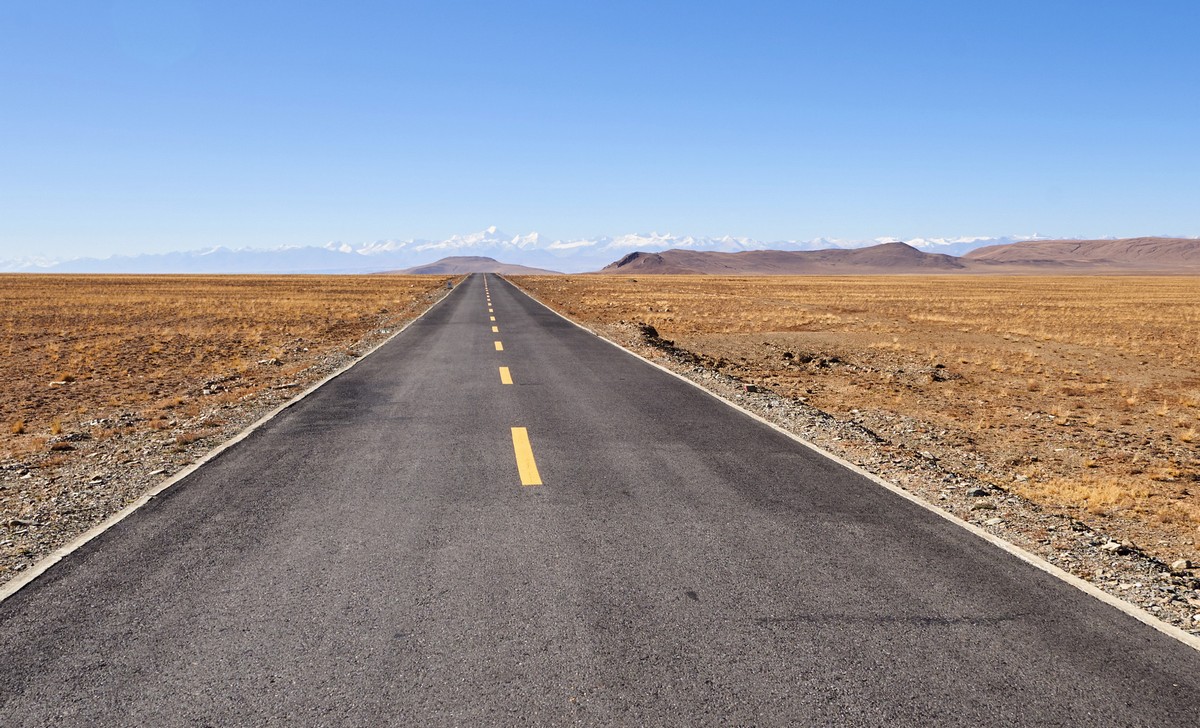 It was roads like that along which we traveled a full ~2000km from Lhasa to Ngari in western Tibet,
under bright blue skies,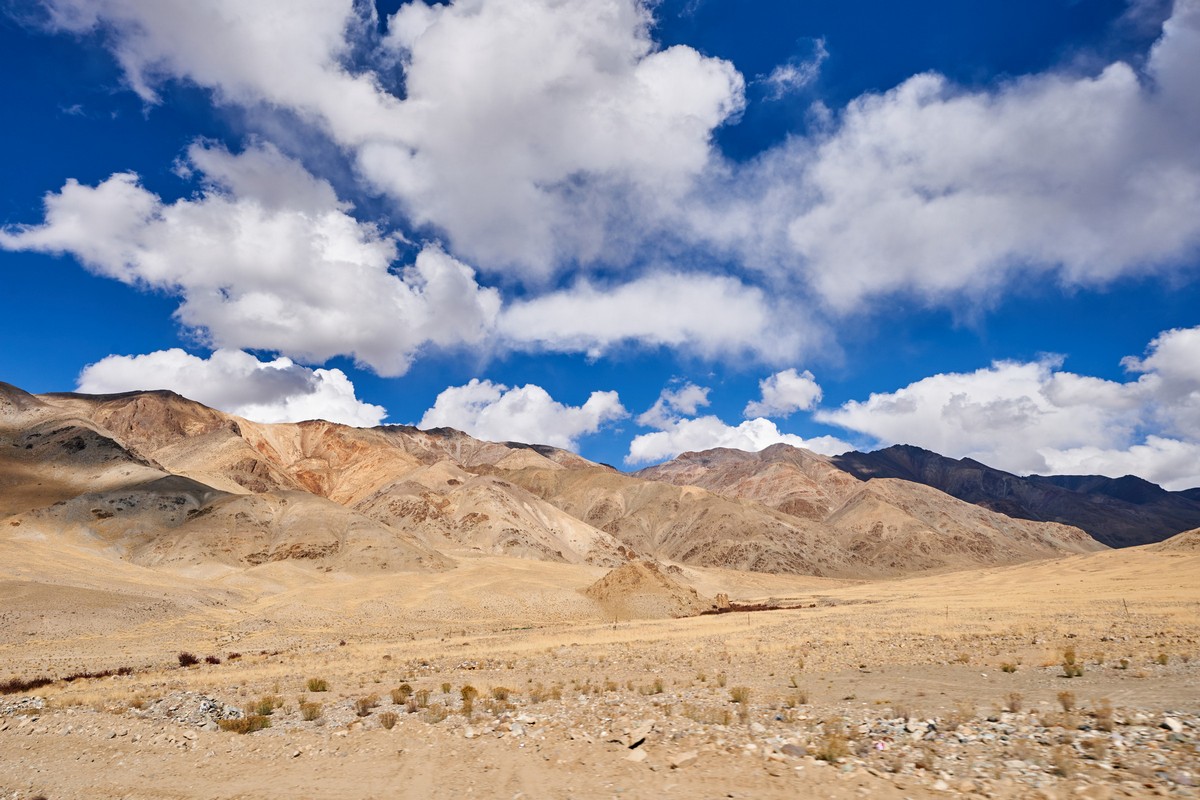 and through multicolored mountainous scenery scorched by the sun…
Btw – this was our ride: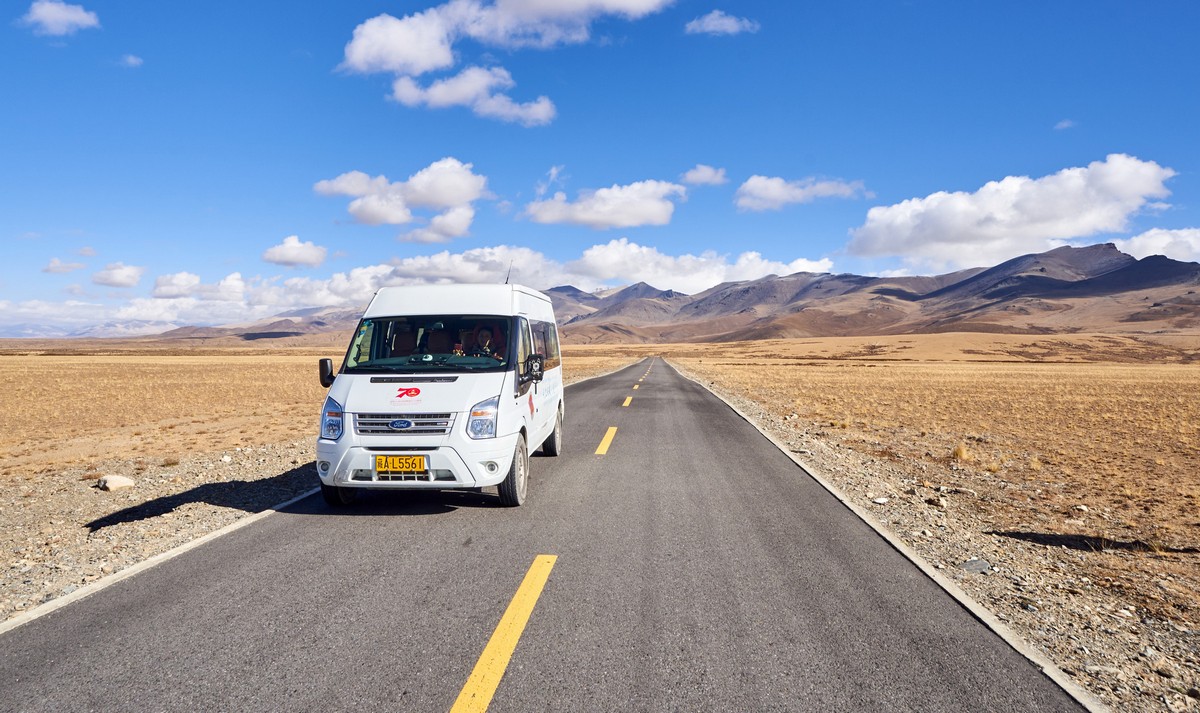 We arrive in Ngari, aka, Seng-ge Kambab, here: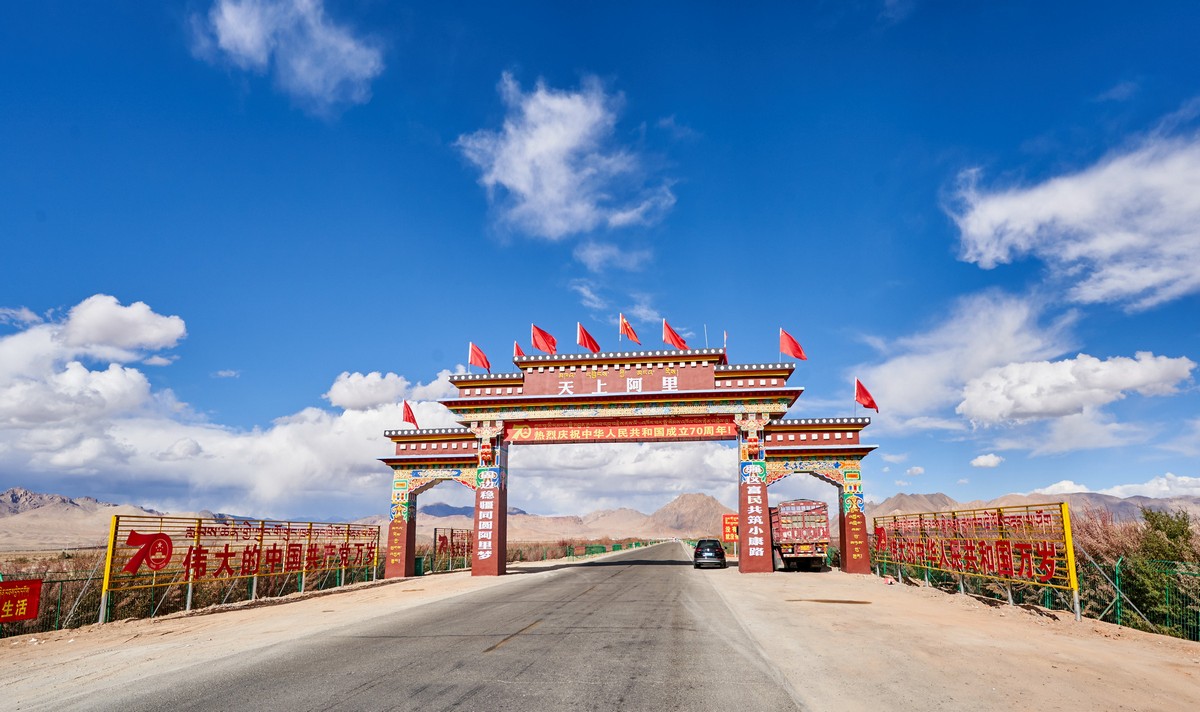 The airport here, much like most every other place in Tibet, has two names: Ngari Gunsa Airport and Ali Kunsha Airport. It is also the fourth highest airport in the world – 4270 meters above sea level! Certainly the highest I've ever visited. The nearest I'd gotten before was Jiuzhai Huanglong in the Sichuan mountains near Huanlong and Jiuzhaigou, nearly a kilometer lower (3448m).
We board a Tibet Airlines plane – another first for me…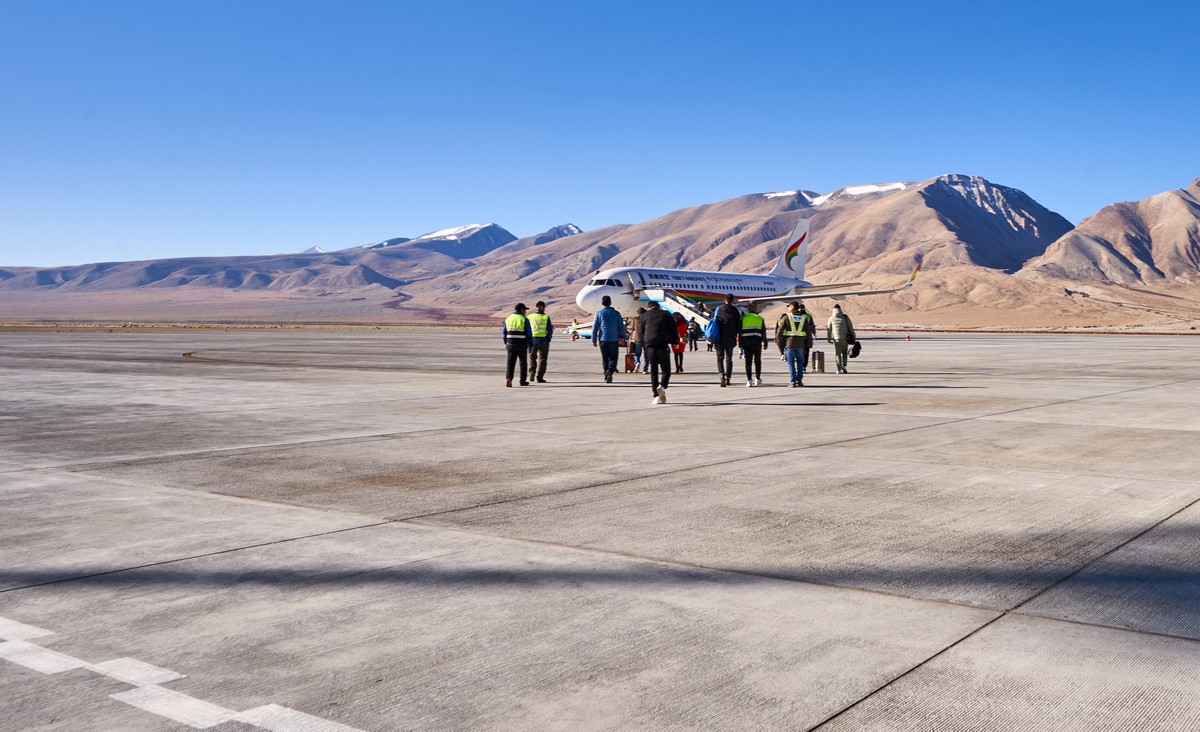 And up we flew – above the Roof of the World!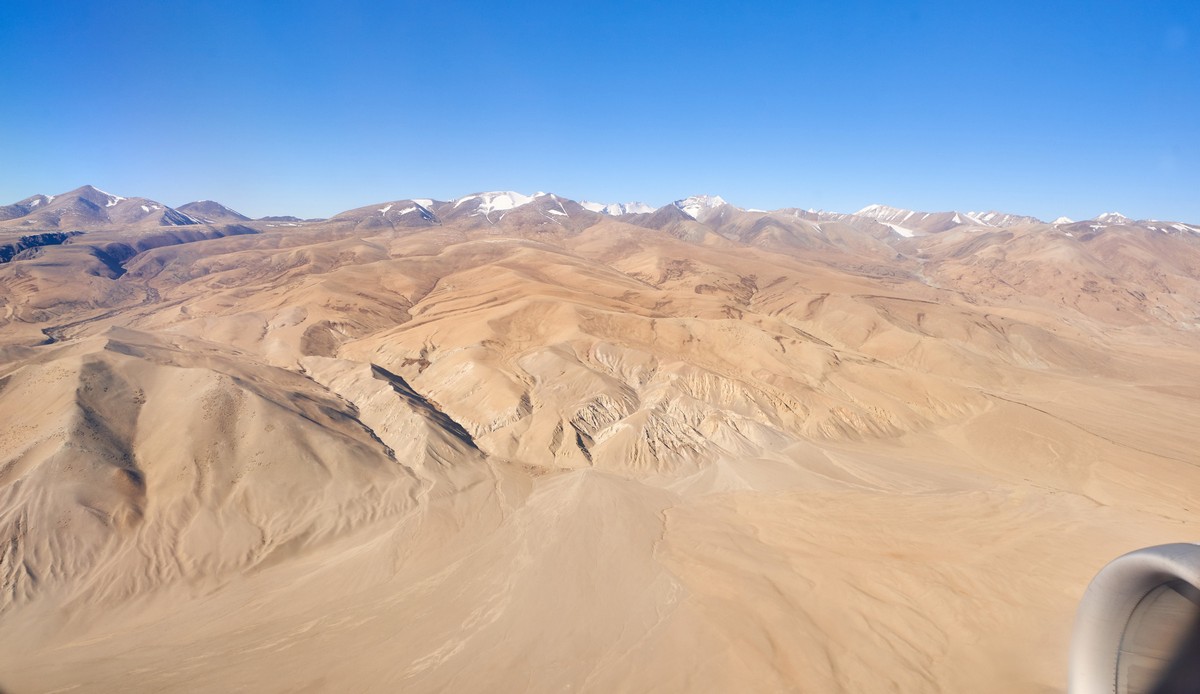 On the horizon – the Himalayas: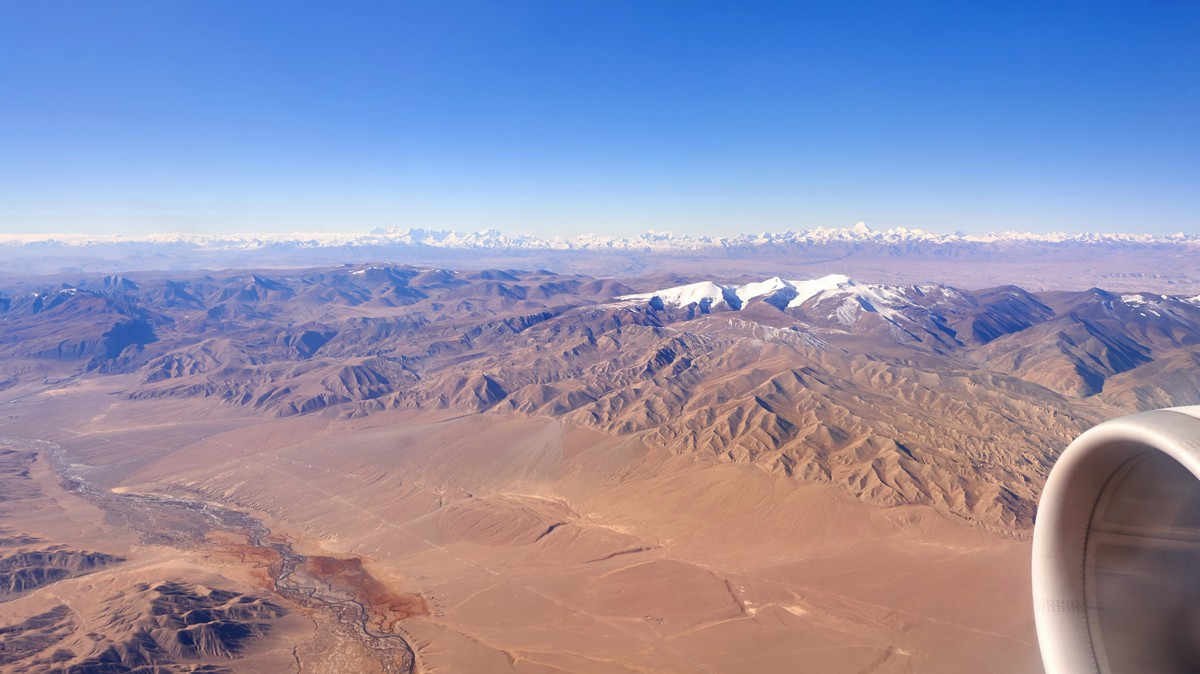 Snowy Tibetan peaks: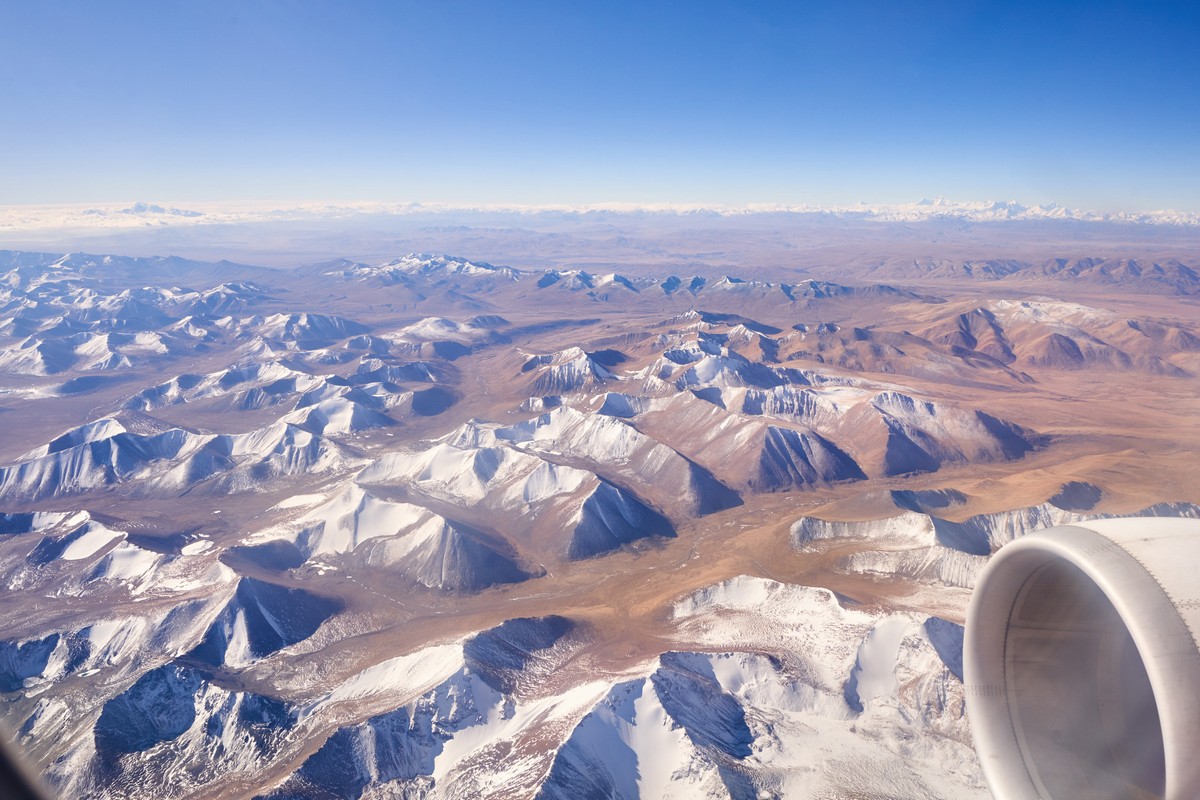 We were flying back to Lhasa – eastward, which meant we were sure to see Kailash…
And there she is! ->
Fifty Shades of Lake!
Around the lakes you can see stripes marked out on the rock. These show the level of the lakes' water in the long distant past.
Here comes Lhasa…
From Lhasa it was over to Chengdu, and from there we split up – some of us back to MOW, others – me included – to another Chinese city on business. Eeeeeekh – no rest for the wicked ).
Btw: looking through my Tibet pics back in Moscow, I came across these. They were taken by someone who'd gotten up earlier and left the Everest base camp before us. Check out the cloud! Lower than the Himalayan peaks. Apparently – a unique phenomenon!…
PS: some 'Greatest Hits' pics out of the zillion we took (the brandy and cigar after the cake with the cherries in icing:) ->
Farewell Tibet. Was VERY nice seeing you, and hope to be seeing you again soon – especially you, Everest )…
All the photos from Tibet are here.