Hi folks!
Another month – another globe trot…
The suitcase is packed – and probably right now already in the hold of the plane I'm about to board. Physical preparation – check; moral preparation – check; books packed into hand luggage – check (two in fact). All righty. All set. Off we pop on another multi-long-haul. Get ready – it's gonna be a long one…
It starts out in Tetiaroa, an atoll of French Polynesia in the Pacific. It ends in Abu Dhabi, the United Arab Emirates. I wonder how many hours this is going to take door to door?…
April 2, 09:30 local time (22:30 Moscow Time): we say goodbye to paradise:
Our initial ride: this little beaut!
10:10 – we take off.
And we're off!
As can be expected, the atoll looks just as paradisiacal from up above as it does down on the ground.
The flight to Tahiti takes just 15 minutes, all of which were spent gawping and snapping out of the window:
We land at Fa'a'ā! Our onward journey will be in one of those there planes ->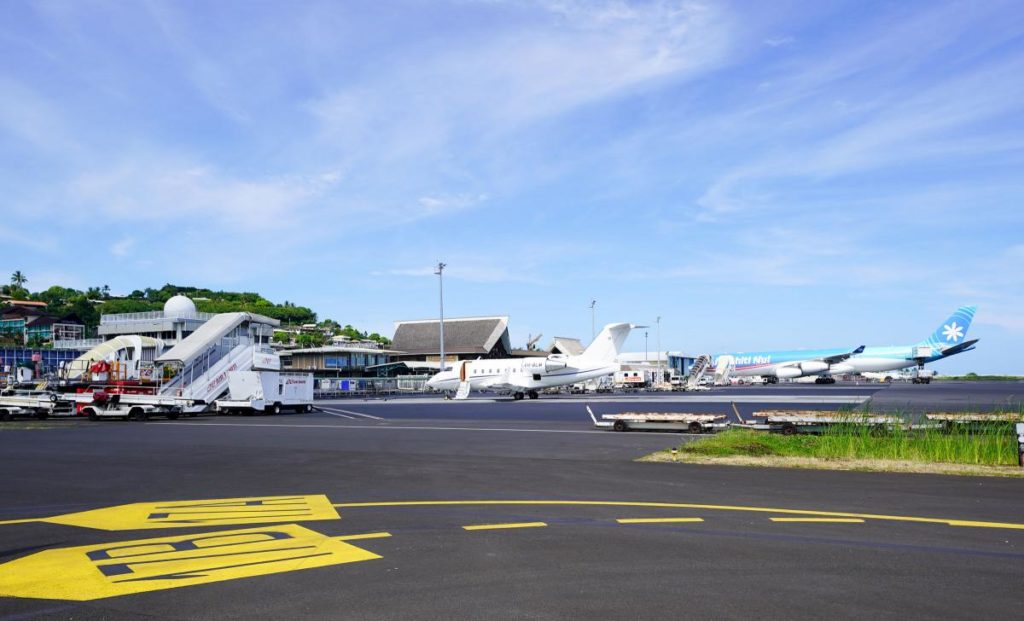 Next stop: Fiji.
We fly past Marlon's island again – >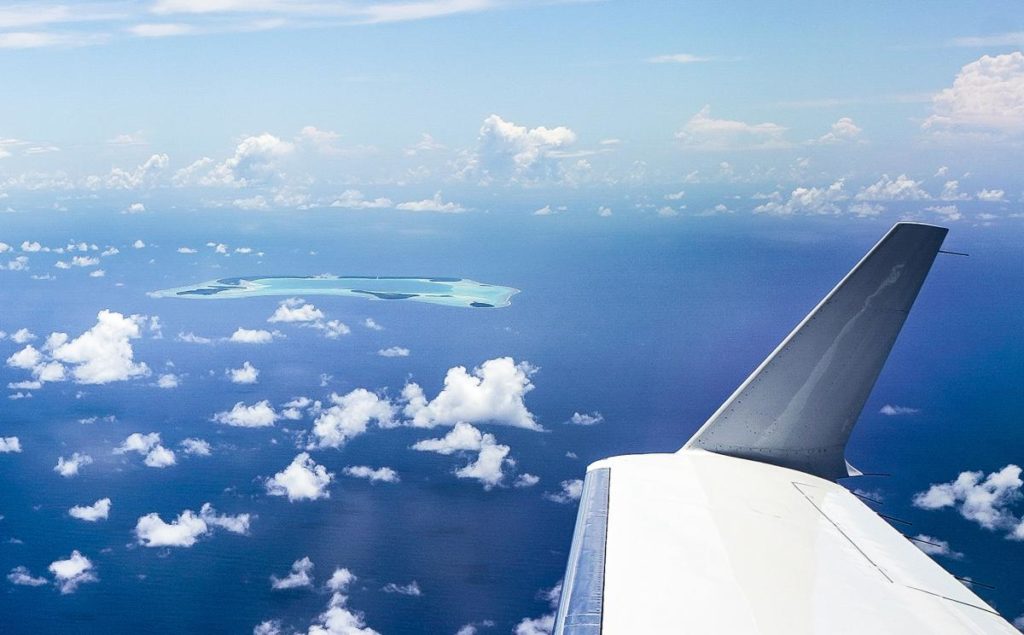 We level out, course set for Fiji. The autopilot has its work cut out; the rest of us take it easy…
Another astounding atoll: Palmerston Island…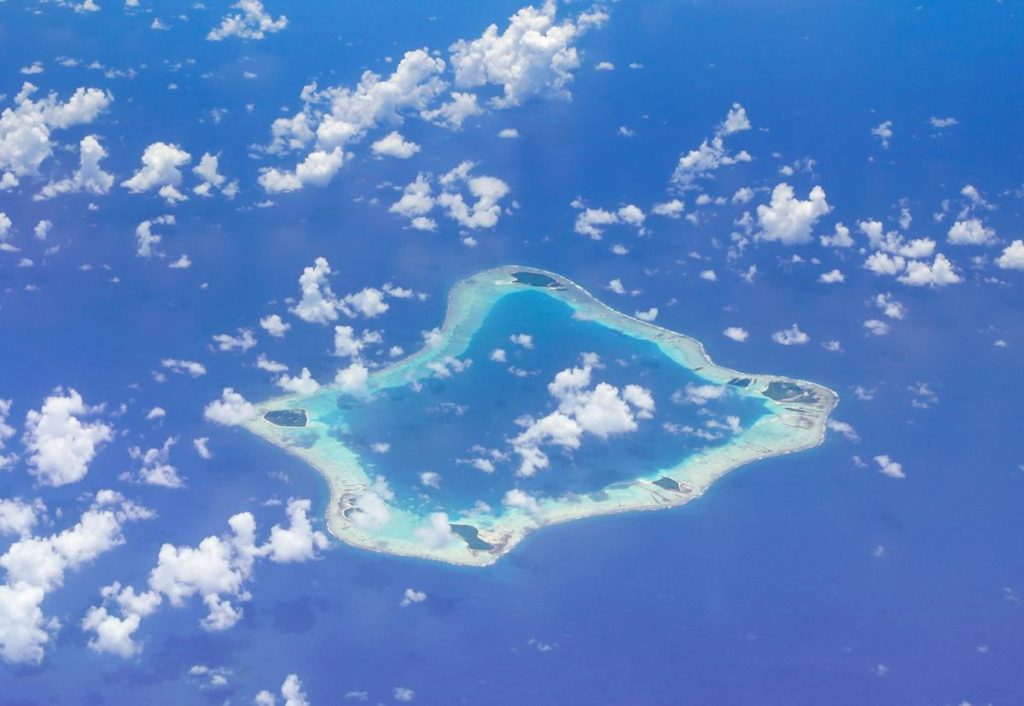 Next up another quick connection at Fiji's Nadi International Airport. A quick stamp in the passport, a relaxed security check, and at 11:25 off we fly again westward. Like. Want to come back for a proper visit!
Quick interlude!…
An old friend recently asked me if I'd be in the Moscow office on April 2 at 11:00 hours. I answered that, coincidentally, actually, for 11 hours of April 2, I technically won't exist. What I meant was that on April 2 I'd be flying out of Tahiti, and four hours later I'd land in Fiji on the morning of the following day – April 3. You follow me?
Hold on: I don't follow myself. Let's go over this again…
At 11:00 on April 2 I existed – on Tahiti. But at 14:20 Tahiti time we crossed the International Date Line, and all of a sudden it wasn't 14:20 any more but not long after noon of the following day – April 3!
So yes – my time on earth between lunchtime and bedtime on April 2 never occurred, or disappeared, or never was. But just last week Thursday happened twice for me, so maybe balance has been restored? But more about that in another post…
Approaching Fiji, small islands and atolls start appearing. Here there are more than 300 islands, but more on that later when we get to this archipelago.
So, after the 4.5-hour flight Tahiti we land at Fiji's Nadi Airport, which incidentally is all sparkly new.
Yet another flight awaited us. We took off at 15:15 local time (ten minutes early); that is, at 17:15 Tahiti time, heading to Sydney. I'd been up in the air eight hours already.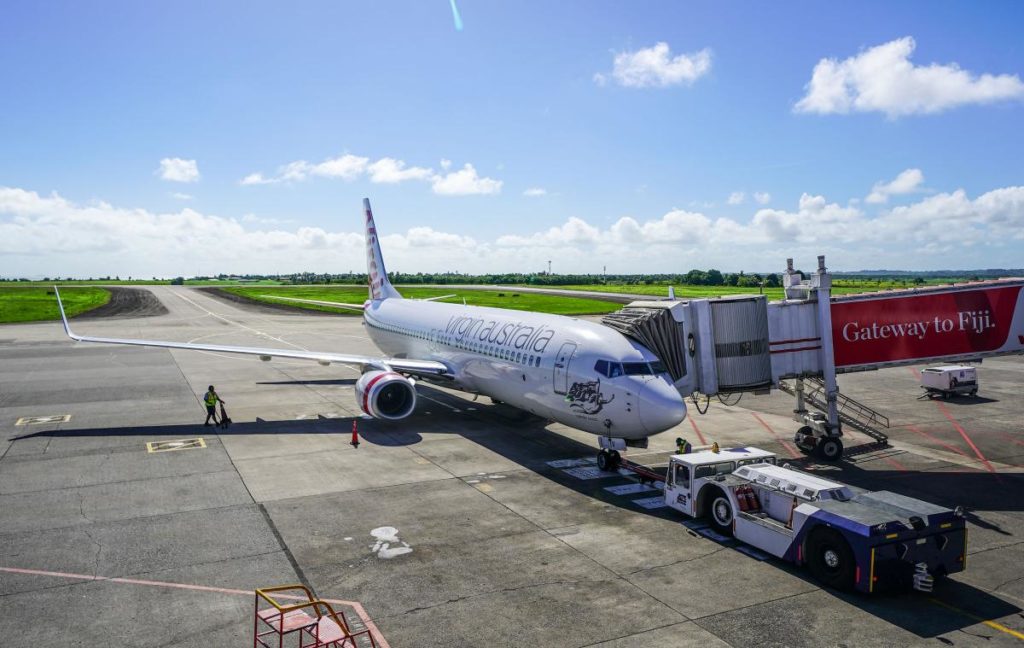 Farewell Fiji! See you again some time!…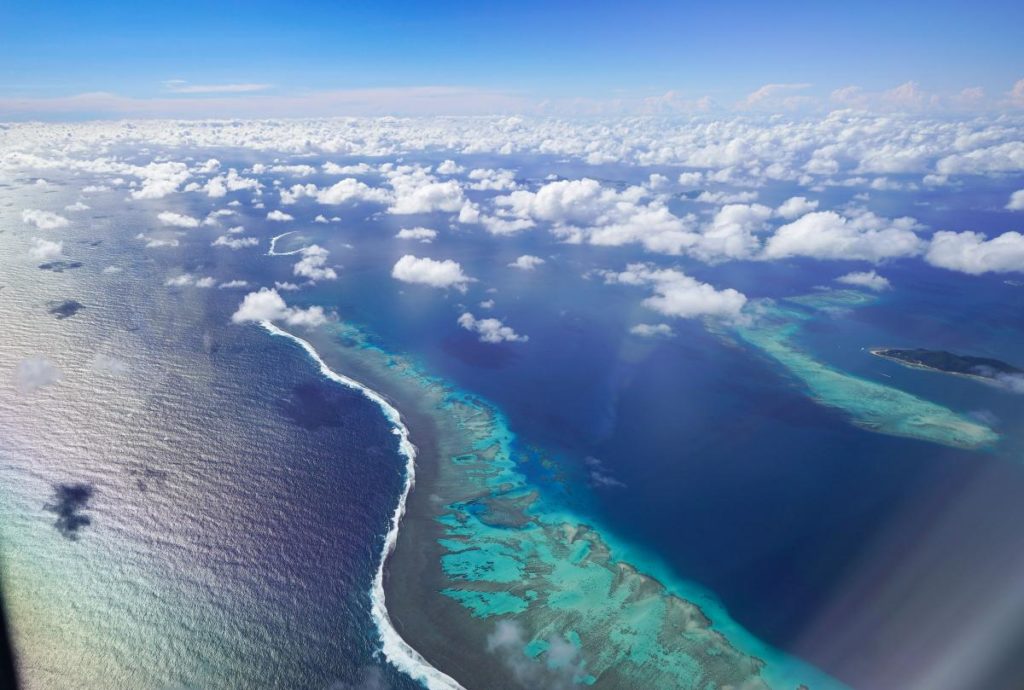 + another 4.5 hours in the air. Alas, zero visibility of atolls and other tropical beauty – only cloud, sun, engine hum, and the incessant hysterical screams of a small child somewhere at the back.
I was unlucky with my seat: we were landing at Sydney at sundown – normally a super scene to behold, but all I could see out my window were the city's suburbs. The opera house, bridge and all that were visible only from the other side (.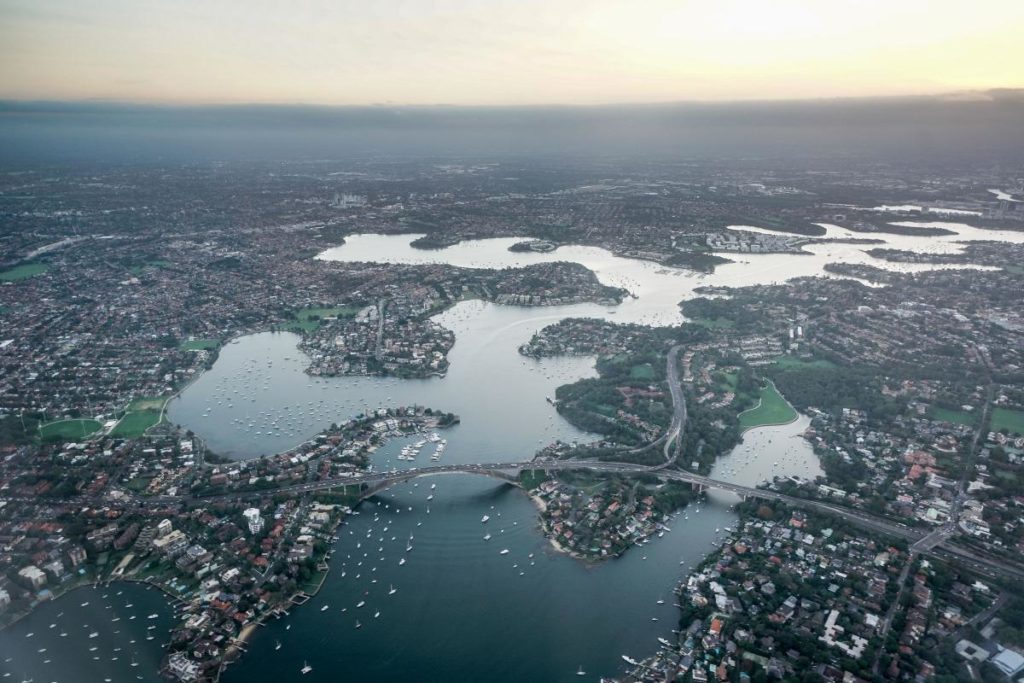 Here's my next 'ride'. The gate opened at 19:55 local time, or 23:55 Tahiti time. Already 14 hours journeying…
This last leg of the journey was not much to write home about as it was a night flight: nothing but blackness out the windows all the way to Abu Dhabi. We flew out at 21:07 local time (01:07 Tahiti time), only to land 14 hours and eight minutes later at 05:15 local time, 04:15 Tahiti time. Or we could add 24 hours to that to make it 39 hours and 15 minutes, accounting for that peskily perplexing International Date Line ).
So what do you do for 14 hours on nighttime long-haul? Good question, and my answer is that of an experienced nighttime long-hauler.
You need to catch up on all you didn't have time for on the ground. Look through your email (especially if flying from Australia where the internet speed is… aboriginal!), sort your photos and edit a few, read a book or two, watch a movie (not that there was anything interesting – some kinda dead season), and get some zzzzzzs in.
But, if you're a regular reader of this blog, you will know all this already.
But this time there was a problem: no Wi-Fi!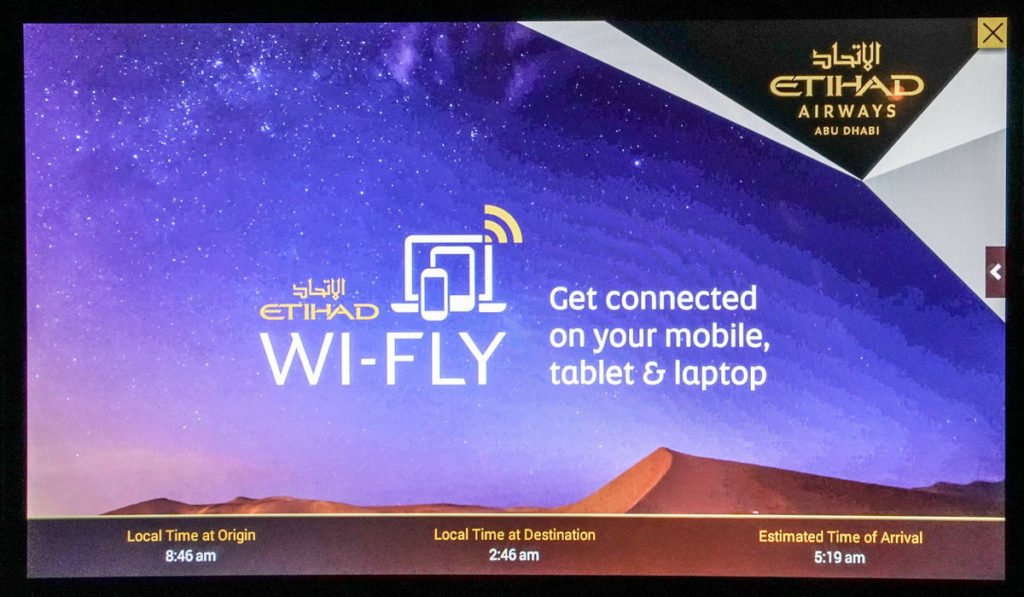 Apparently there was a technical hitch. Not good. Still, I didn't get involved with the onboard IT guy or gal. I just got on with the other stuff listed above that doesn't require an Internet connection.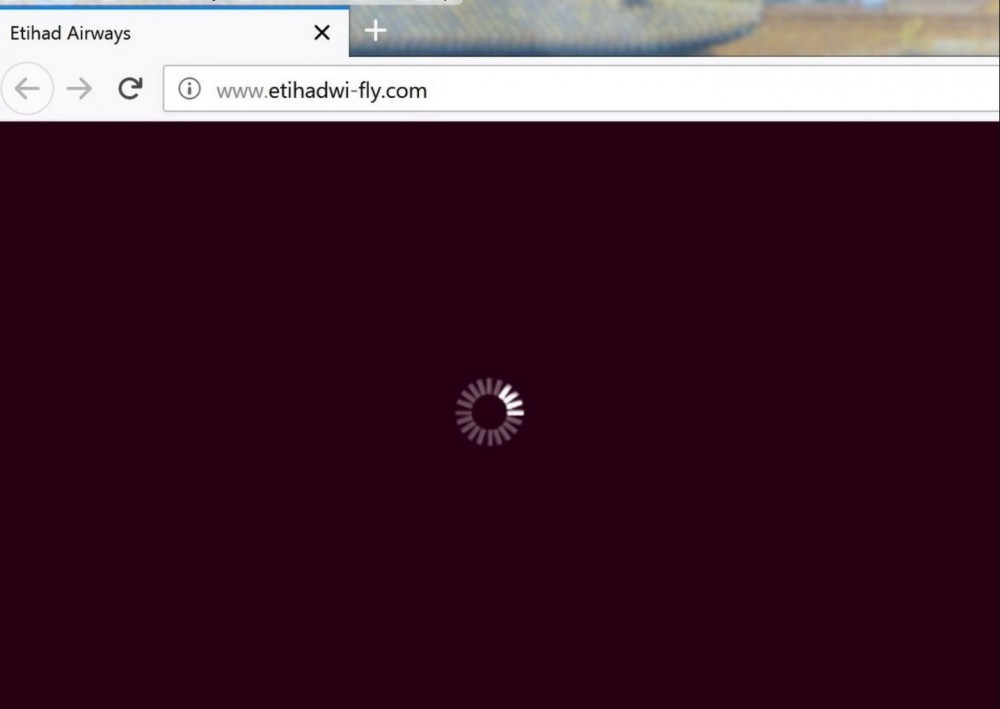 Approaching Abu Dhabi!…
An hour later we were at our hotel already.
So, in all that was 30 hours and ~50 minutes from door to door. Or 54 hours and ~50 minutes :).
Breaking that down…:
4 flights; 23.5 hours up in the air;
5 hours at connecting airports (tight; rather risky);
The remaining time being spent on the road in taxis getting to the first airport and the hotel at the end.
… And I'm still in one piece! The head's buzzing and spinning a bit; but just one day laying low to recover and I'll be right as rain.
Good morning everyone! Or good day, or good night, or good afternoon…
That's all for now folks. But I'll be back shortly with a rewind for more tales from the Polynesian side!…