Just recently I was flying over Baghdad, accompanied by my traveling companion, A.Sh. We were on Etihad EY53 from Abu Dhabi to Geneva. A.Sh. slept; I didn't – and took some pics: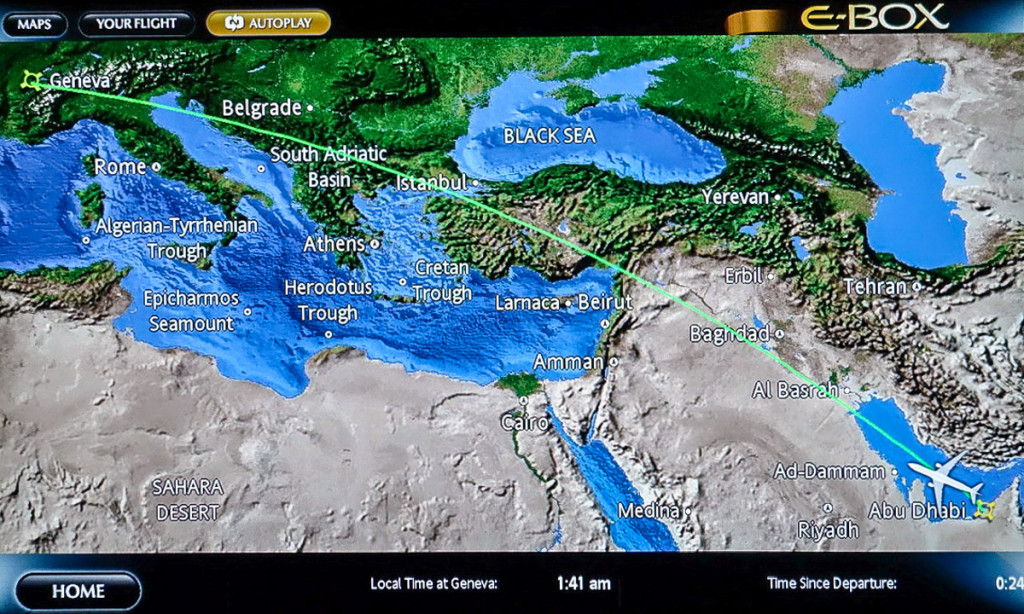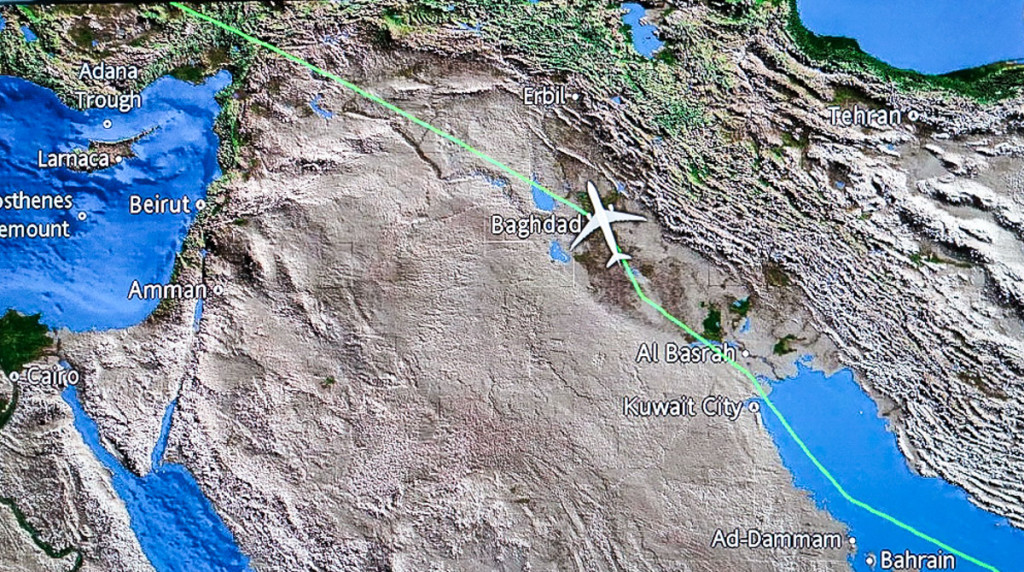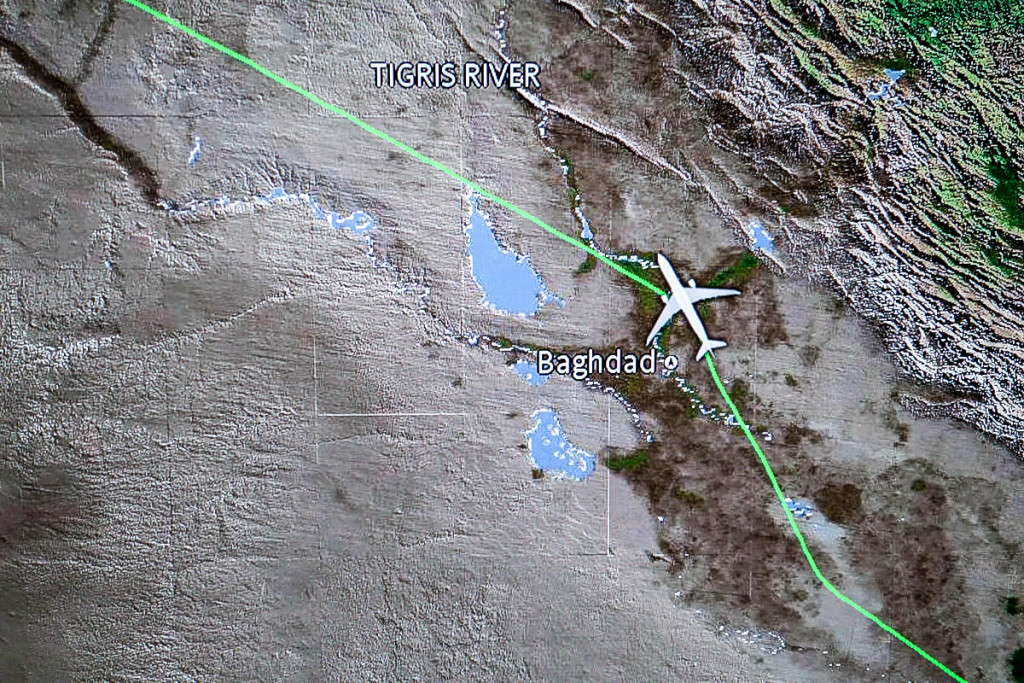 That was how our latest spot of globetrotting came to end. In two weeks we flew the following route: Moscow – Hong Kong – Kathmandu – Mumbai – Geneva – Moscow. It was much the same as usual: conferences, meetings, interviews, and so on. I particularly liked the 'so on'.
It works out that in the first eight months of 2014 I've clocked up the reasonably decent total of 58 flights (around 230 hours in the air), I've had a +1 new country (Nepal, now been to 75 countries), and out or my Top-100 I got to visit for the first time three places – Nepal, Patagonia and Norway. I also to saw the rest of Hawaii. And let's not forget my trip to Baikonur.
All in all, good work, good progress :).
Short and sweet today. Back soon!…