Though we're already well south of Petropavlovsk-Kamchatsky in my Kamchatka-2021 travelogue series, I haven't reported anything yet on rafting on the peninsula. Well that changes in this post, and now – not later – is as good a time as any, since all our rafting had been done by the time we reached 'the city' as there are no decent rafting rivers in southern Kamchatka (perhaps with the exception of the Opala river, but I've never rafted it myself).
Over the years I've often had the pleasure of rafting in Kamchatka – and mostly in the central part of the peninsula: down the Bistraya (fast) river (near the village of Esso), the Bistraya (!) river near the village of Malka (the southernmost stream/river I've rafted down), and also the Icha river.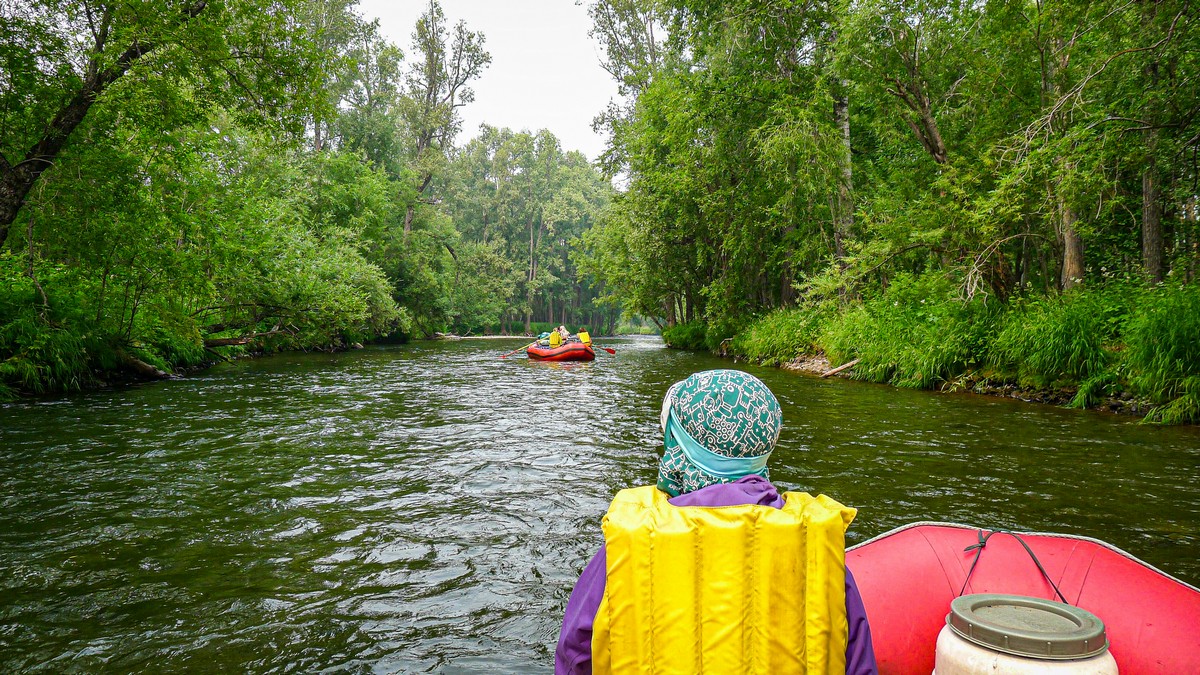 I won't go into detail here, but I will say is that rafting in Kamchatka is a welcome alternative activity when trekking up to and around volcanoes might become a bit too samey for some (it can never be too samey for me, but there's no accounting for taste bizarre viewpoints:). In short, the rafting = adrenaline rushes: check; wonderful Kam-scapes whizzing past: check; oar action as one's daily fitness activity: check; much beauty and meditation possibilities: check.