Hi folks!
Since in part one we finished up in the Antarctic, let's stay there – remembering fondly our journey to… the South Pole!
It all happened suddenly and wholly unexpectedly, yet it turned out to be one of the most memorable trips of my life. Accordingly, it comes in at No. 3 in this here list of mine highlighting my most unusual, unique and unbelievably amazing touristic adventures from the awesome side…
No. 3: the South Pole
Briefly about this trip – here; in depth about this trip – here. Today though – a summary, plus few pieces of crucial photographic evidence… ) ->
First up – selfie, using the actual (ceremonial) South Pole to get our reflection in! ->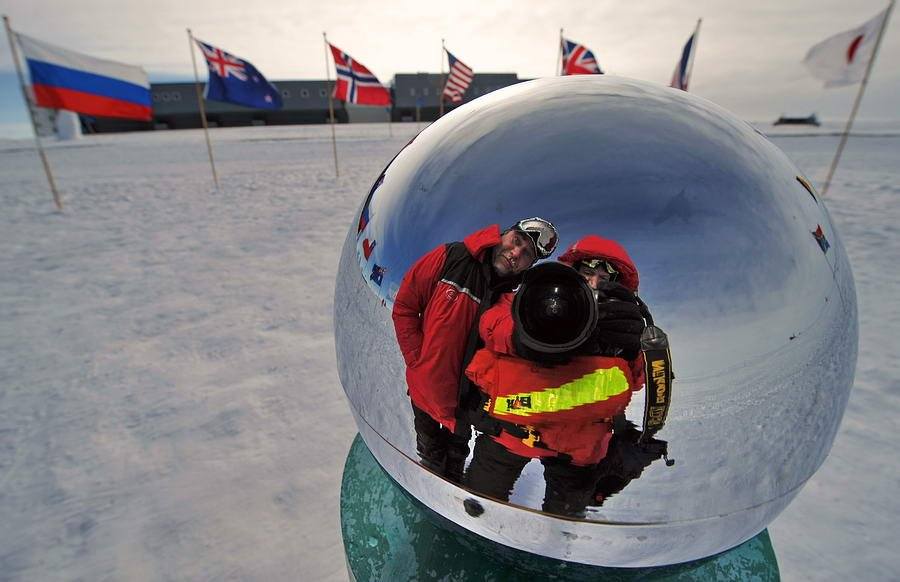 The more cynically/critically-minded among you, dear readers, could be forgiven for thinking something along the lines of: "South Pole? Sure – cool, but hardly super-exclusive/awesome, and actually costing something like the price of a small car". And I'd have to agree; however, our expedition to the South Pole was uniquely unusual…
Read on: How to do time-off in lavish, adventurous style, pt. 2.