Most folks around the world have been in lockdown now for around three months! And you'll have heard mention of a certain movie over those last three months, I'm sure, plenty; but here's a new take on it: Groundhog Day is no longer a fun film! Then there's the 'damned if you're good, damned if you're bad' thing with the weather: it stays bad and wet and wintry: that's an extra downer for everyone (in addition to lockdown); it gets good and dry and summery: that's a downer for everyone also, as no one can go out for long to enjoy it!
Still, I guess that maybe it's some consolation that most all of us are going through the same thing sat at home. Maybe. But that's us – good/normal folks. What about cyber-evil? How have they been 'coping', cooped up at home? Well, the other week I gave you some stats and trends about that. Today I want to follow that up with an update – for, yes, the cyber-baddies move fast. // Oh, and btw – if you're interested in more cyber-tales from the dark side, aka I-news, check out this archives tag.
First off, a few more statistics – updated ones; reassuring ones at that…
March, and then even more so – April – saw large jumps in overall cybercriminal activity; however, May has since seen a sharp drop back down – to around the pre-corona levels of January-February: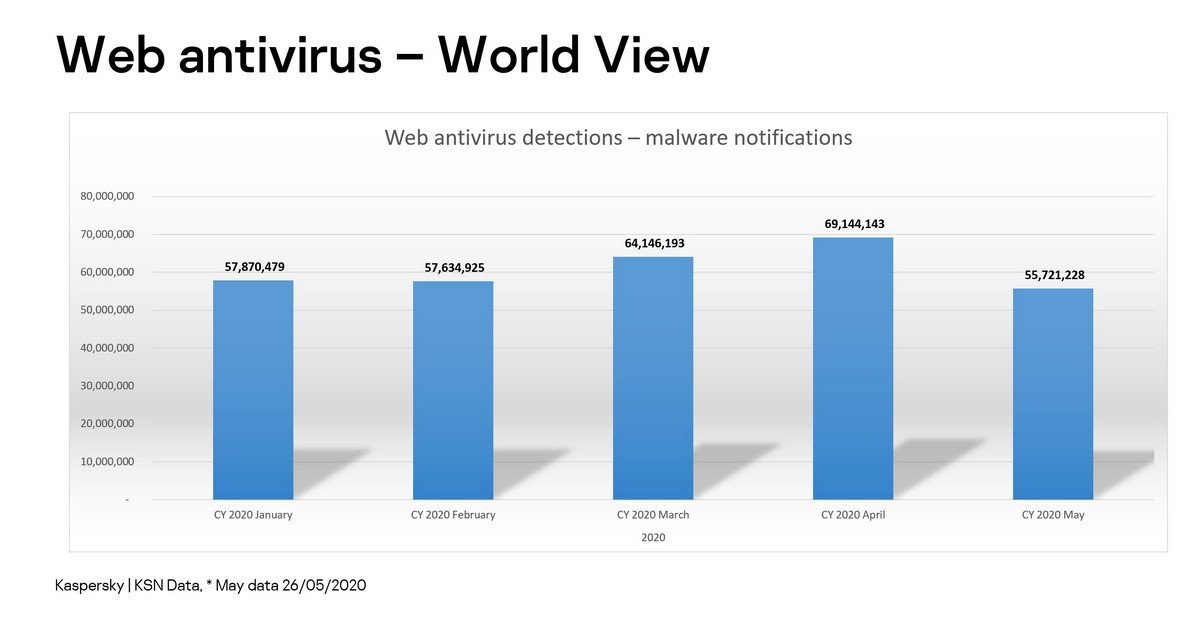 At the same time we've been seeing a steady decline in all coronavirus-connected malware numbers: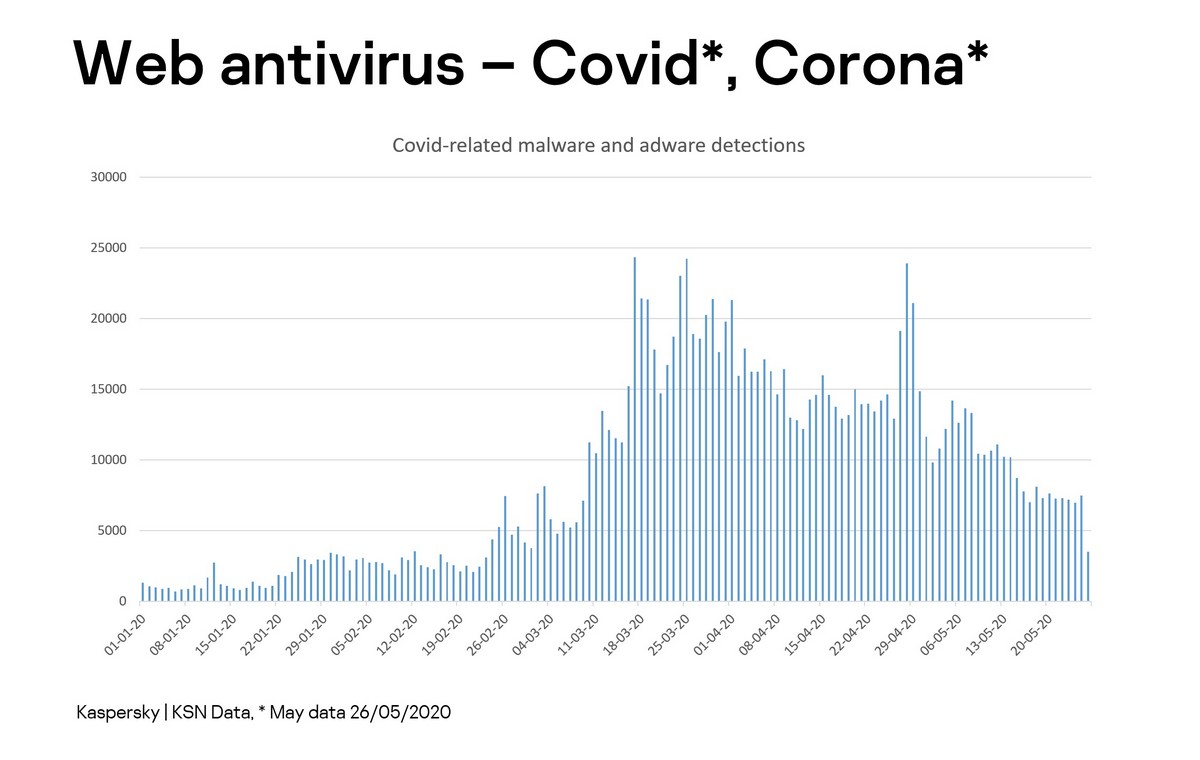 // By 'coronavirus-connected malware' is meant cyberattacks that have used the coronavirus topic in some way to advance its criminal aims.
So, it would appear the news is promising. The cyber-miscreants are up to their mischief less than before. However, what the stats don't show is – why; or – what are they doing instead? Surely they didn't take the whole month of May off given its rather high number of days-off in many parts of the world, including those for celebrating the end of WWII? No, can't be that. What then?…