The other week I found myself at Innoprom-2022 – the industrial exhibition in Yekaterinburg. I'd been twice before – in 2017 and 2021 – and, come this year, I can now say that it's progressed well.
I was there for just one day, and was as busy as a bee – as per the template. Still – I did manage to find the time to take a few pics of some of the more intriguing stands and exhibits…
But, first – it wasn't the exhibits or stands that impressed most of all. Can you guess what did? Have a look at the following photo. Got it?…
Masks no longer needed. Hurray! Away with you, maddening muzzles! Yes, the virus has weakened, immunity has risen, and the situation is (seemingly, mostly) under control. Let's hope it stays that way. And I'm sure it will. After all, mega-awful mutants tend to visit us every ~50 years: there was the Spanish flu in 1918–1920, then the Hong Kong flu in 1968–1970, and then of course corona in 2020–2021 (yes, there've been other virus pandemics, but they came and went much less noticeably). Anyway, no matter: the latest semi-centennial pandemic – done and dusted!
Right. Next thing to impress? Actually – it wasn't impress, it was more depress. Just look at these lines to get into the event! Folks had to wait sometimes over an hour. Nope. Sorry: organizers – get a grip. This won't do at all. Sort it. // I was lucky: as a speaker I entered through a designated door without having to wait.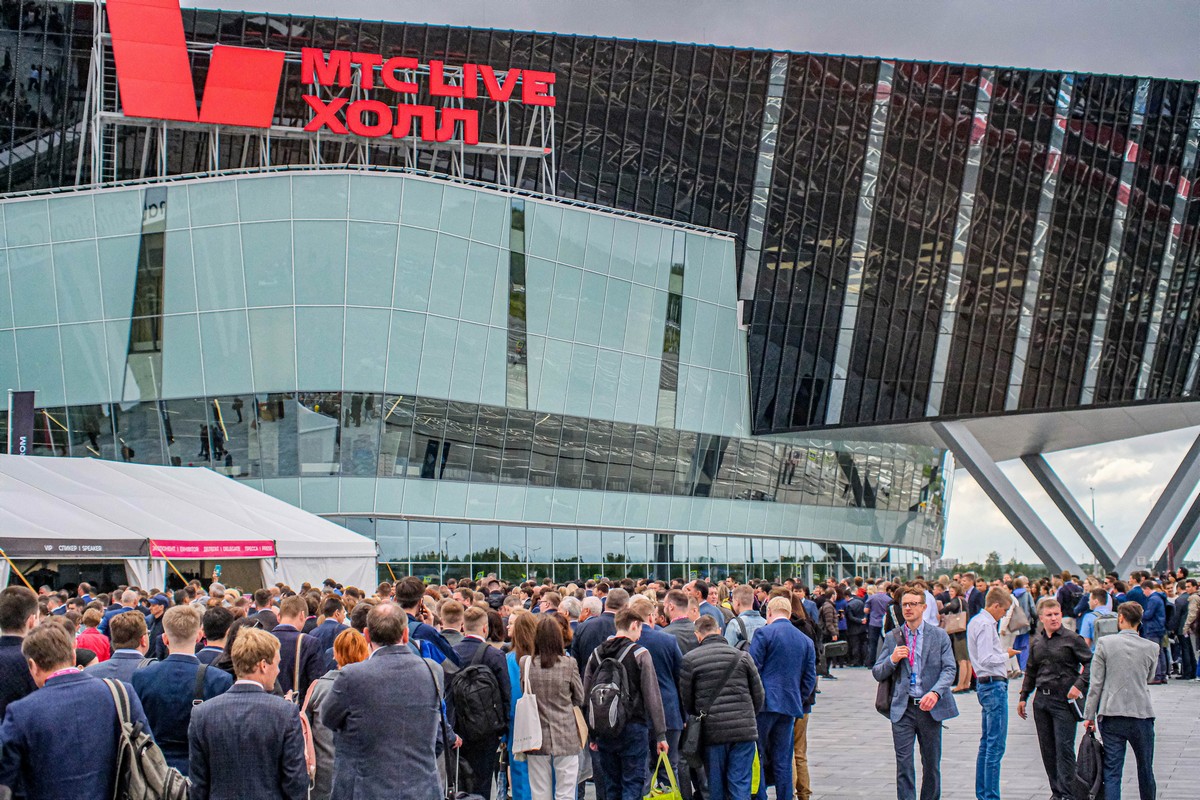 Once inside – first thing's first: head over to our stand, where I had my first meeting scheduled. And here we are! ->