Tropical jungle – with monkeys – in central Singapore!
Hi folks!
I've already had a +1 of Singapore tourisms. Well here comes another – the one I was originally planning, and had wanted to see for years. And here it is – as if beckoning me from my hotel window: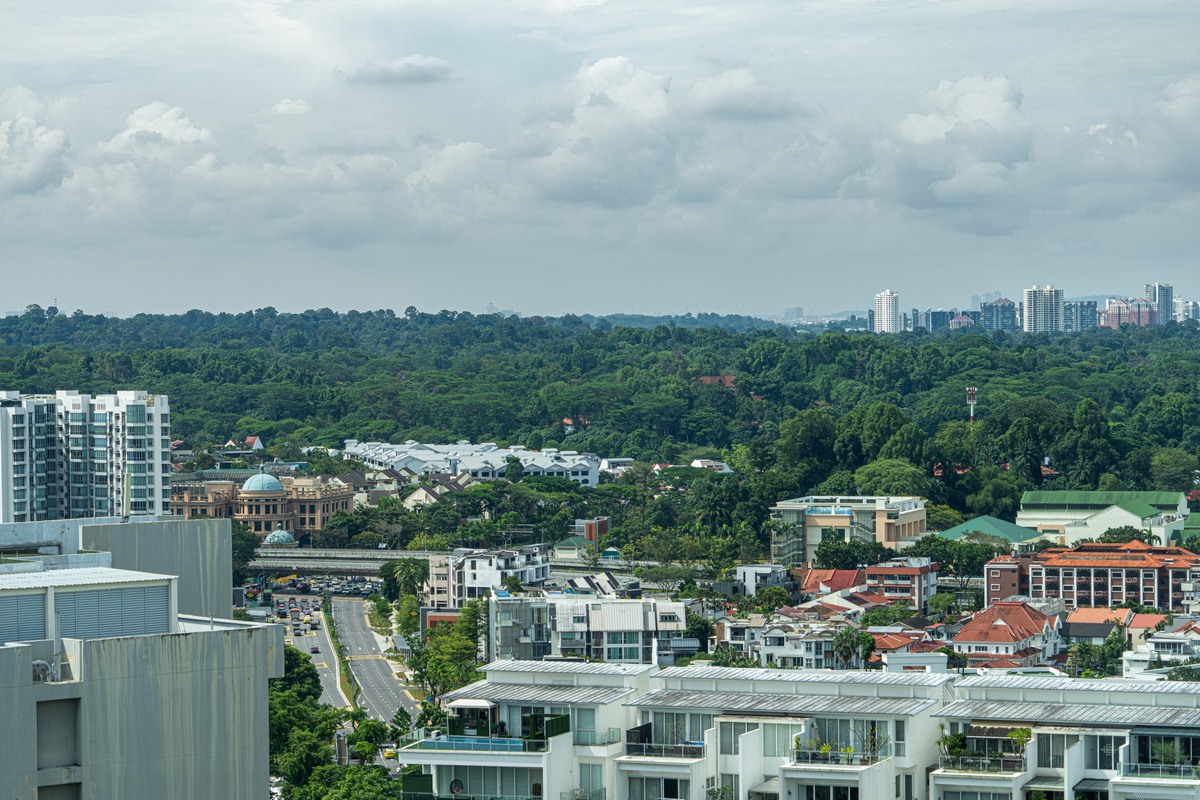 I didn't know what it was called before getting there, but was informed once we arrived – by a boulder ) ->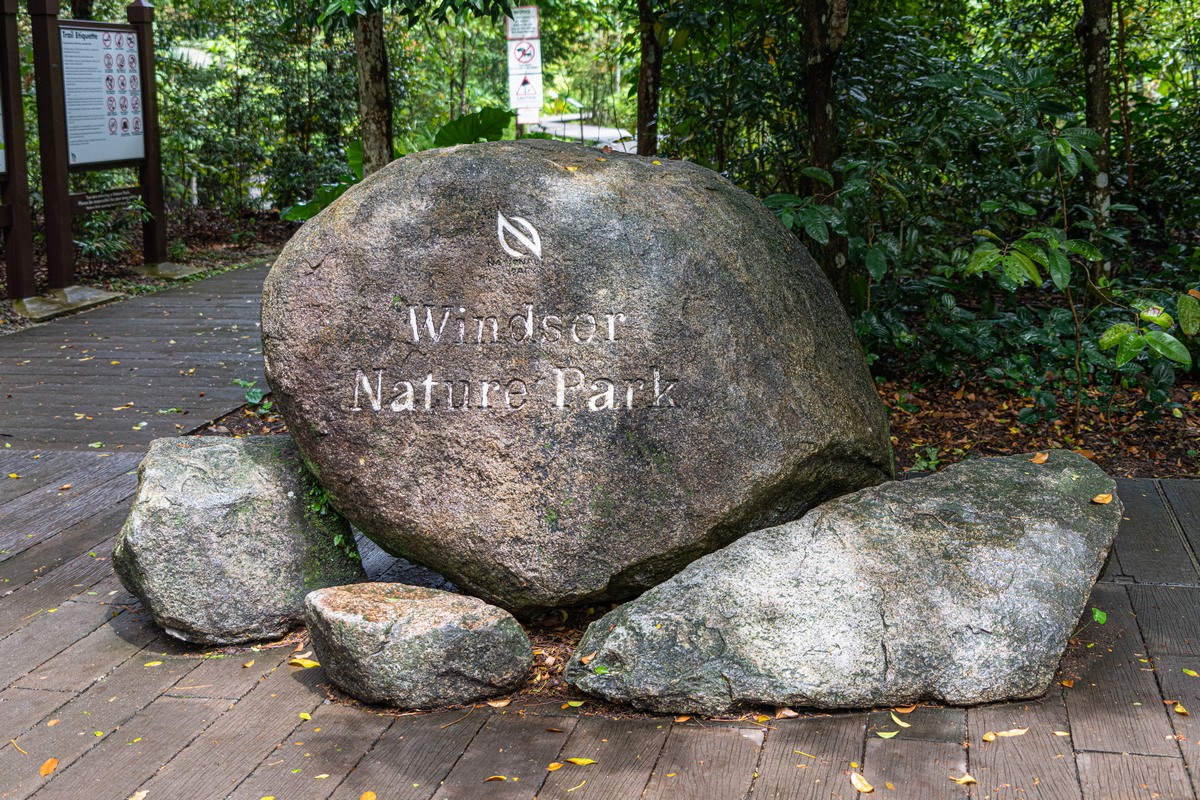 And it's right in the center of Singapore: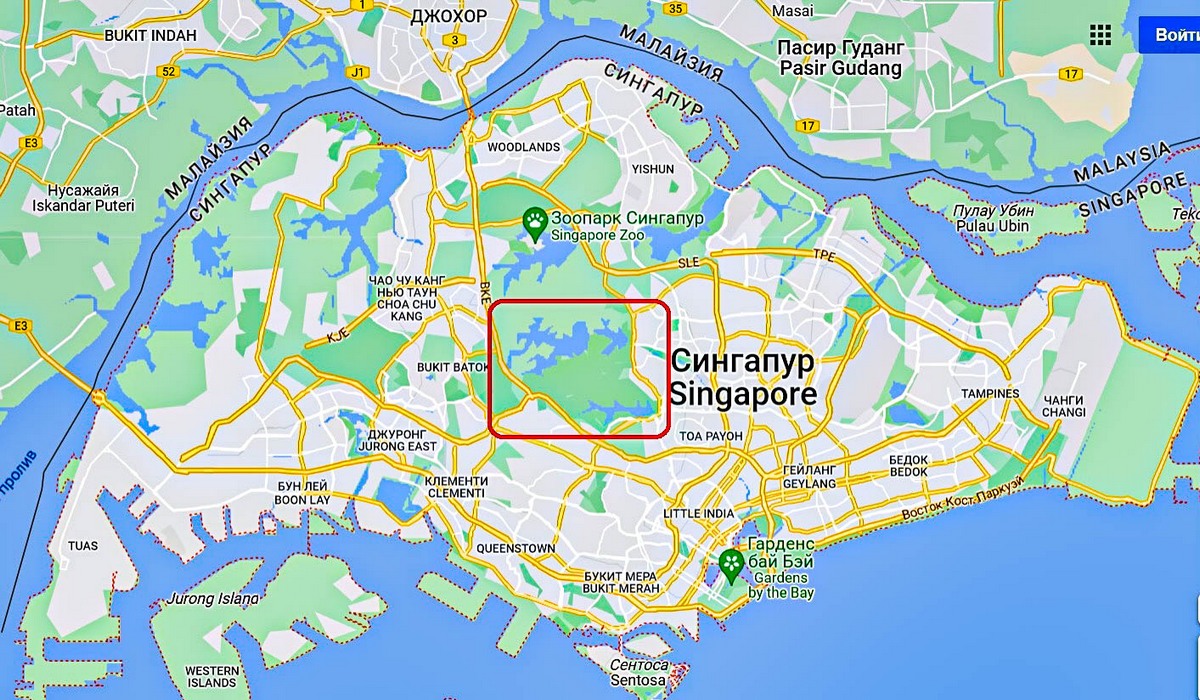 A sign near the entrance was encouraging – the park features monkeys! ->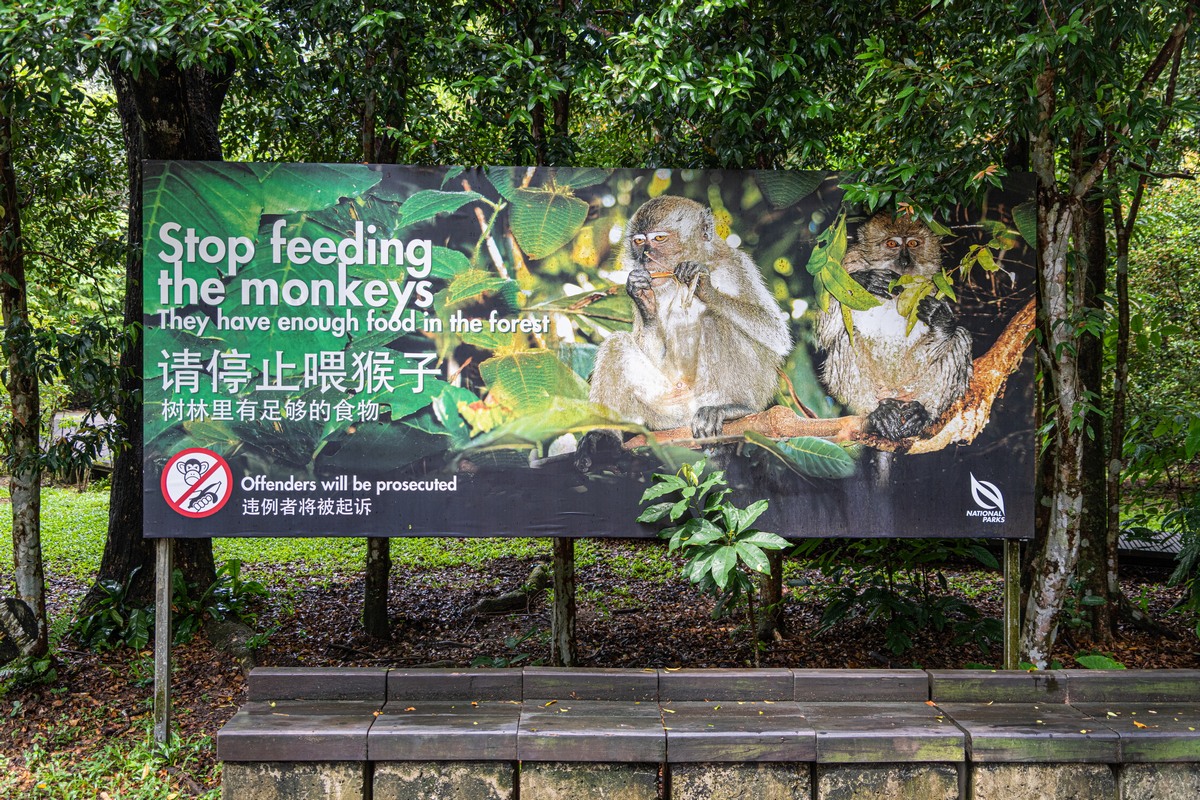 But it turns out there's another name for where the monkeys are: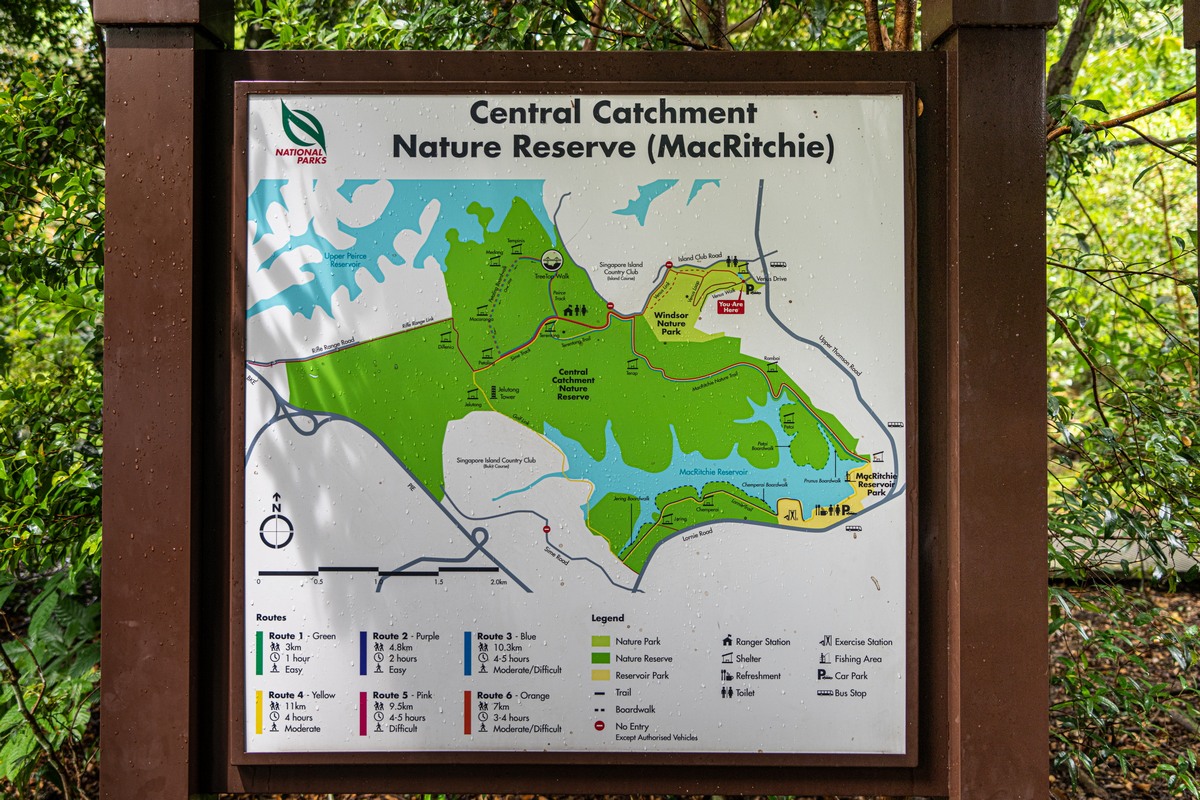 The nature reserve and the park appear to blend into one, yet they are, apparently, separate. Anyway, here's the path between the two:
Regular readers will know I'm a fan of paths – especially when they're as sturdy (or even better – elevated) and well-signposted as this one: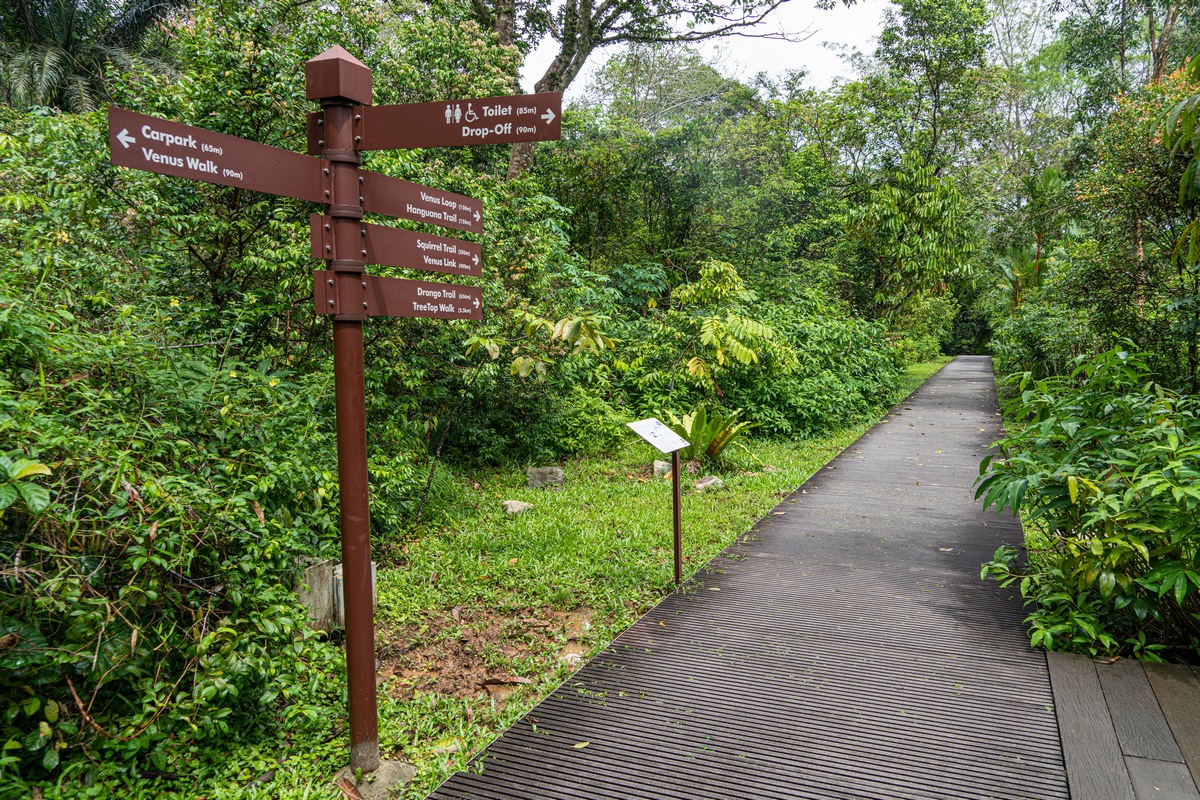 And there's more to the wildlife here than just monkeys, we soon found out. This here, for example, is a monitor lizard ->
A few snaps of the lizard, then we headed on swiftly before the forecast heavy rains started and this path would become submerged: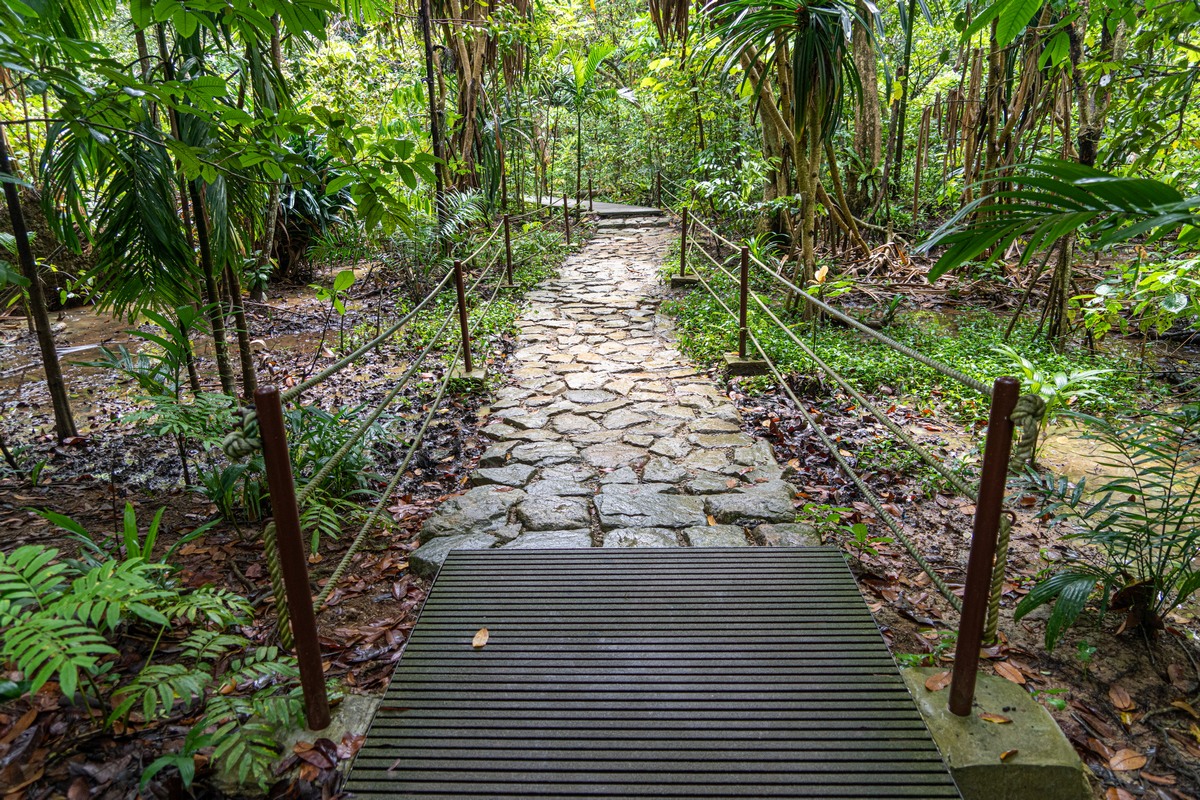 The scenes all around: damp and wet – a genuine tropical jungle. // Remember – this is the center of a densely-populated city!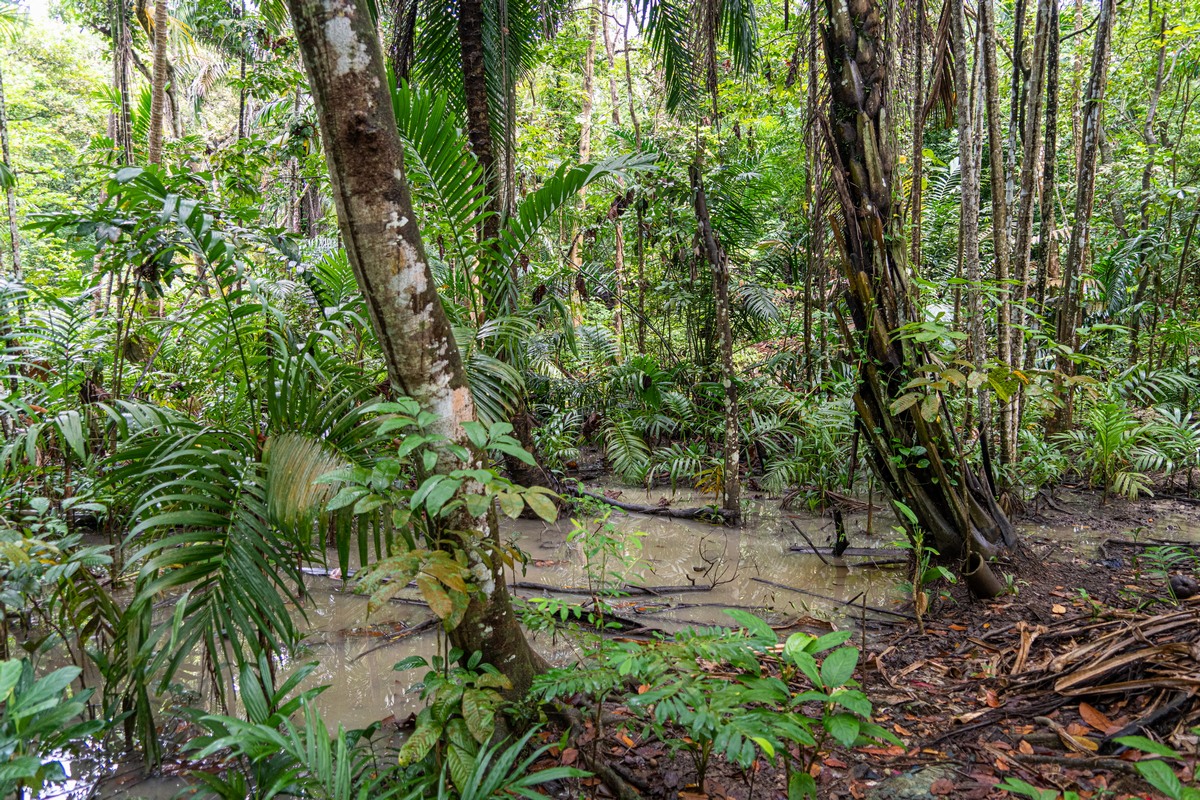 The path continues to be a goodie: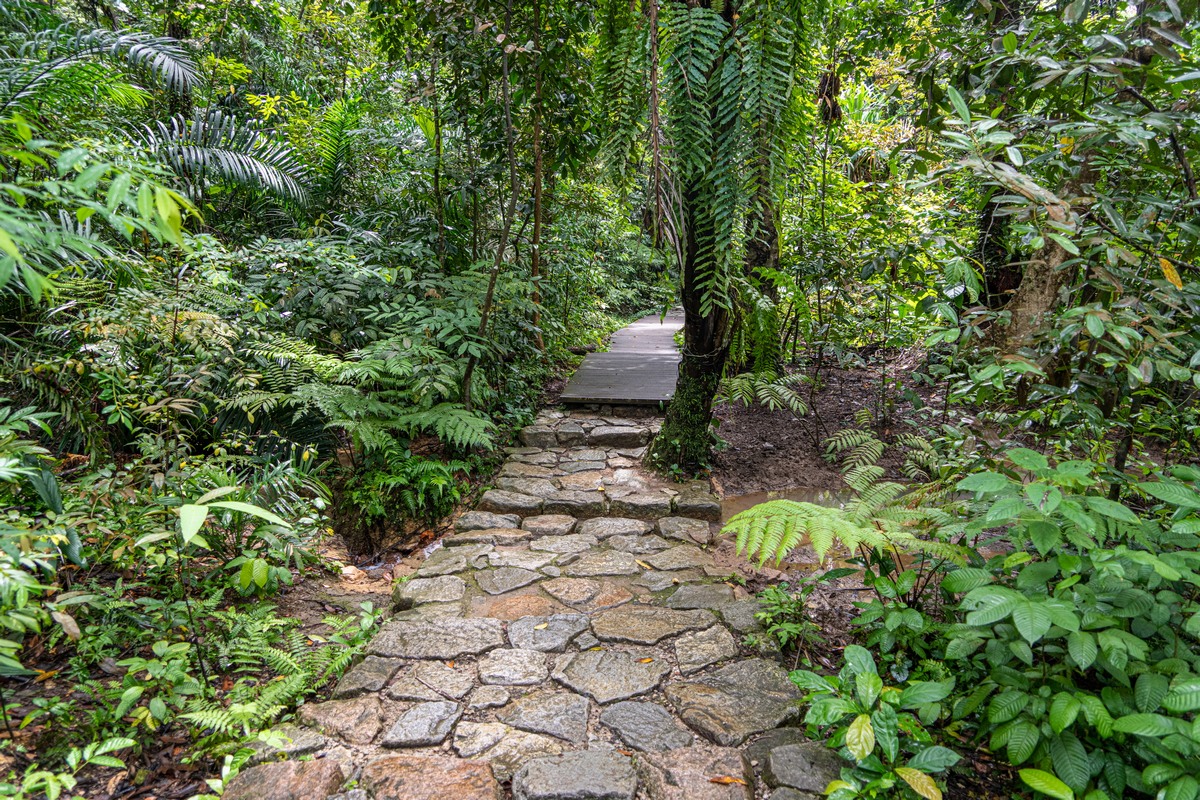 Suddenly – squirrel! "Quick, quick, let's get a photo; now from a different angle…". Not sure what all the fuss was about – it was just a squirrel! – but… if you can't beat 'em, join 'em! ->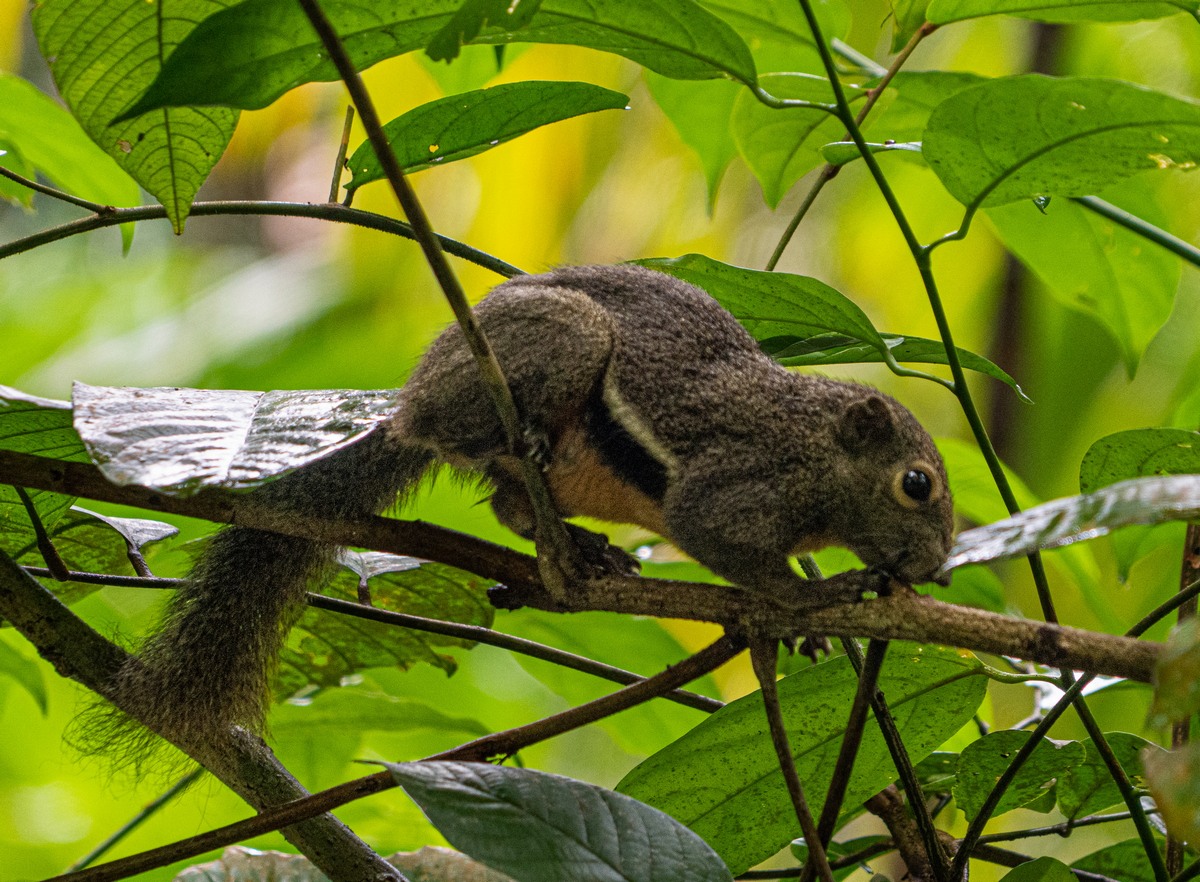 Another "suddenly": the path dipped in quality. At least the signposts didn't: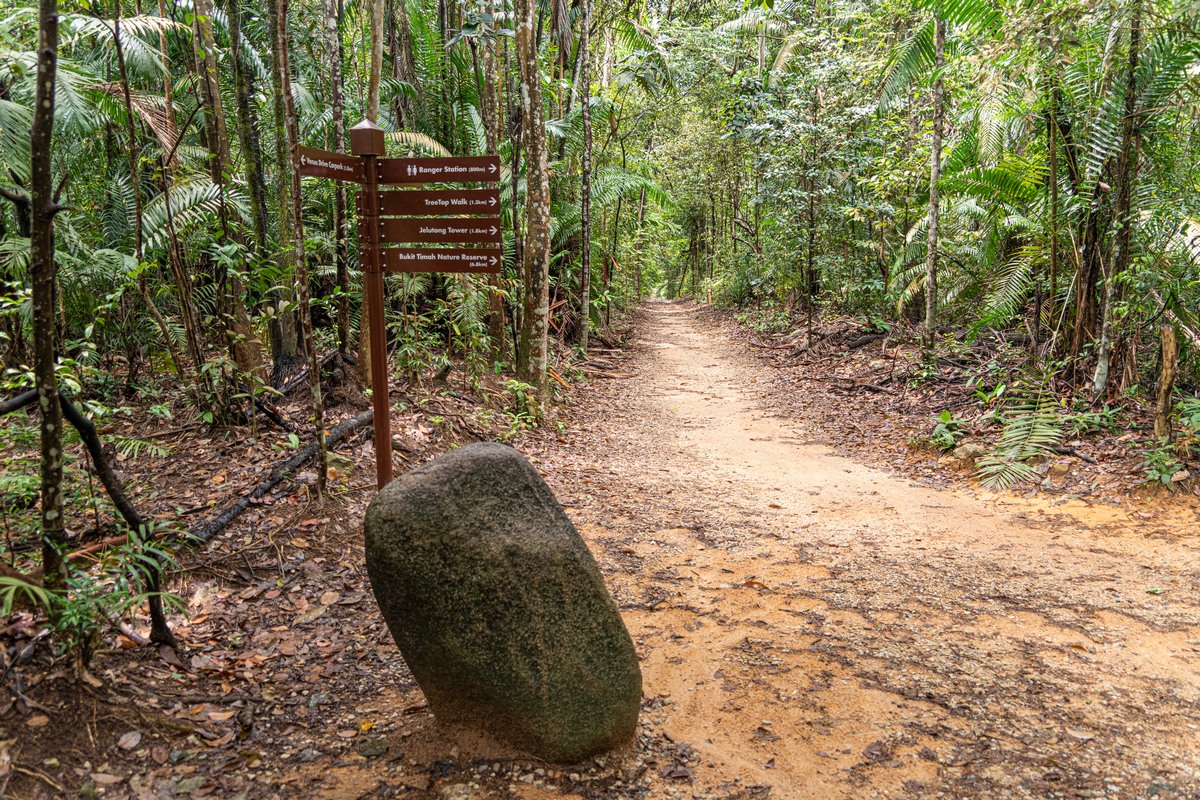 Talking of the signs – some of them brought a chuckle, but I'm sure chuckling was a little inappropriate. We wouldn't be chuckling if it happened ->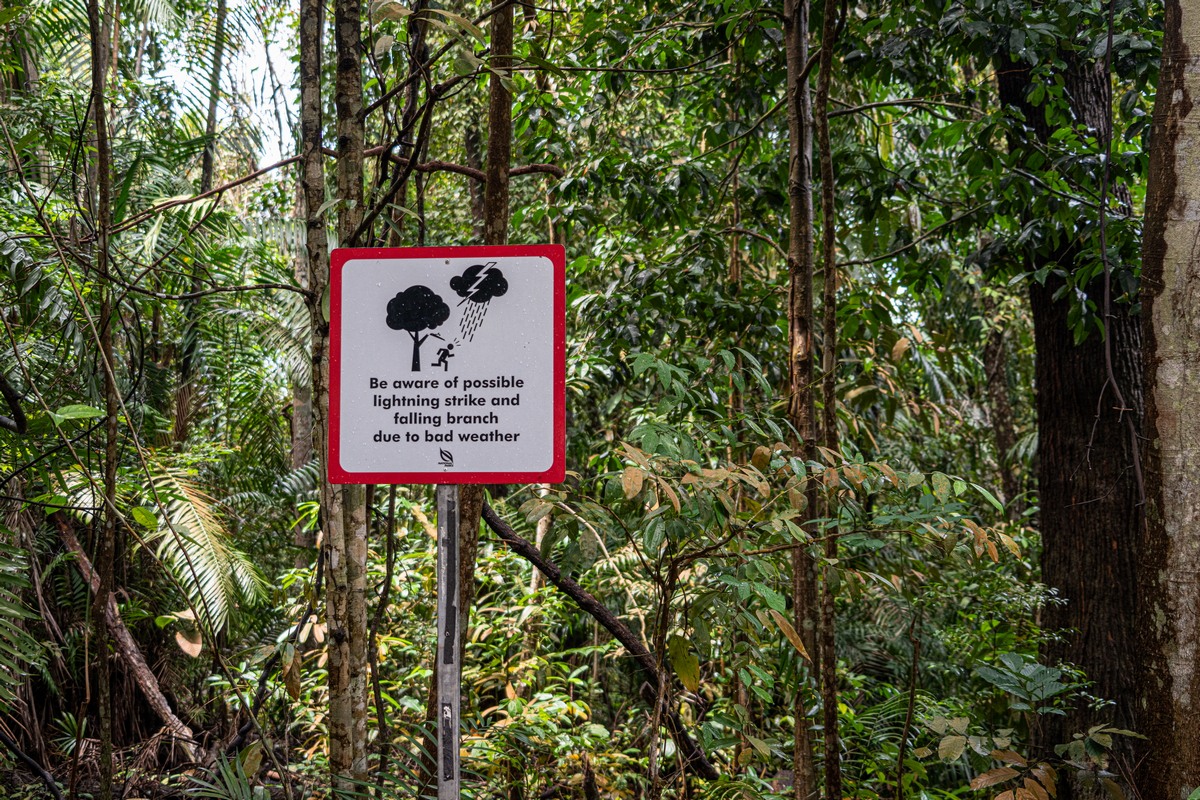 Jungle. Downtown!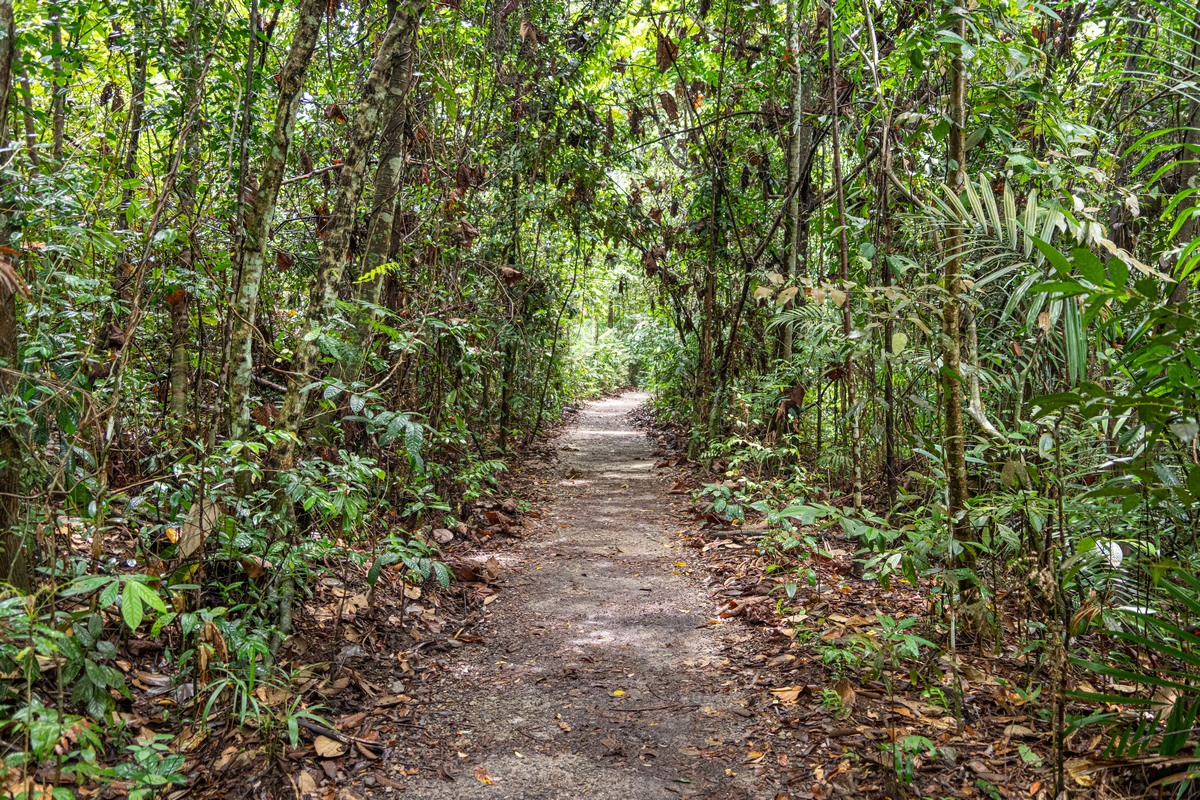 Finally, we come across our first cheeky monkey of the day! ->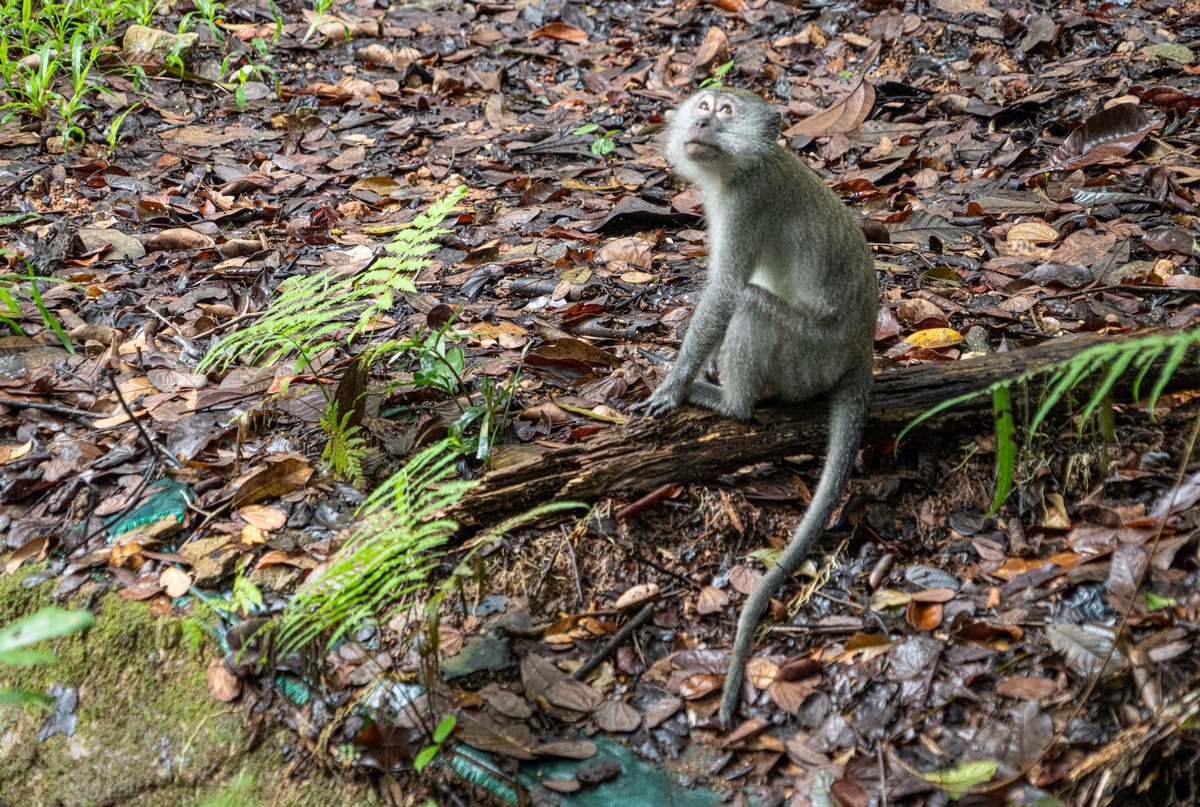 I wonder what these yellow markings are on the path?…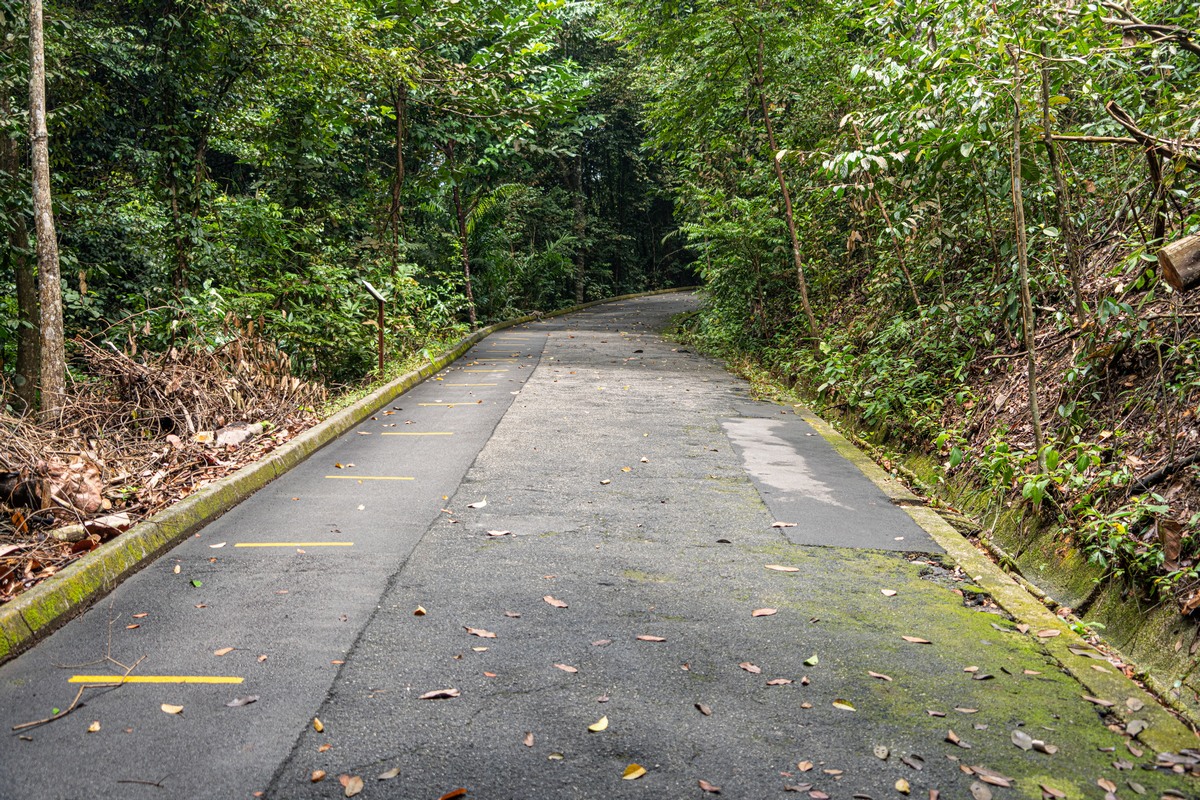 One of my travel companions took a pic of me here. What do you notice first in it, besides the monkey?…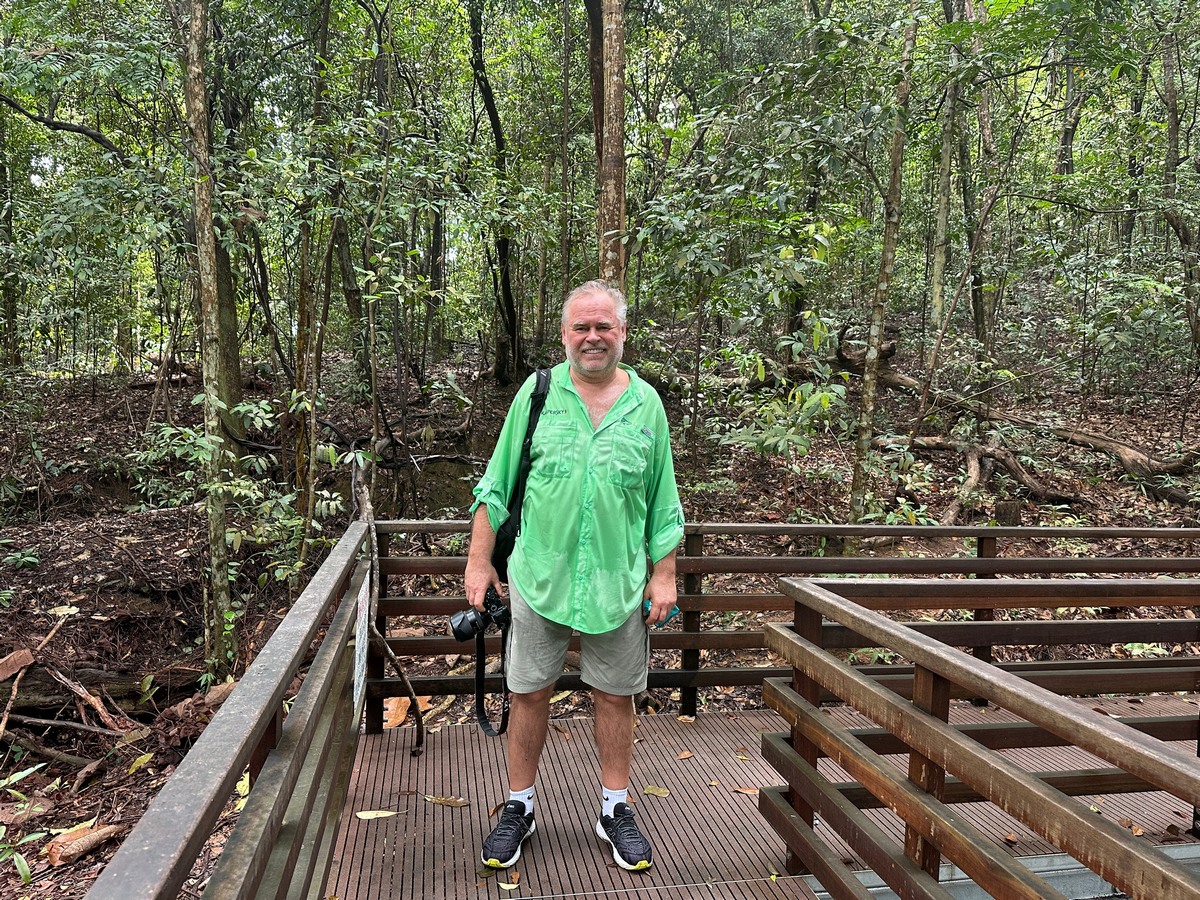 Yes – that shirt of mine is wet through. It was just sooo humid on this day. Hot – but not crazy hot (in Singapore it's practically always 28˚C or a little warmer), but the humidity… – reeeaaally uncomfortable…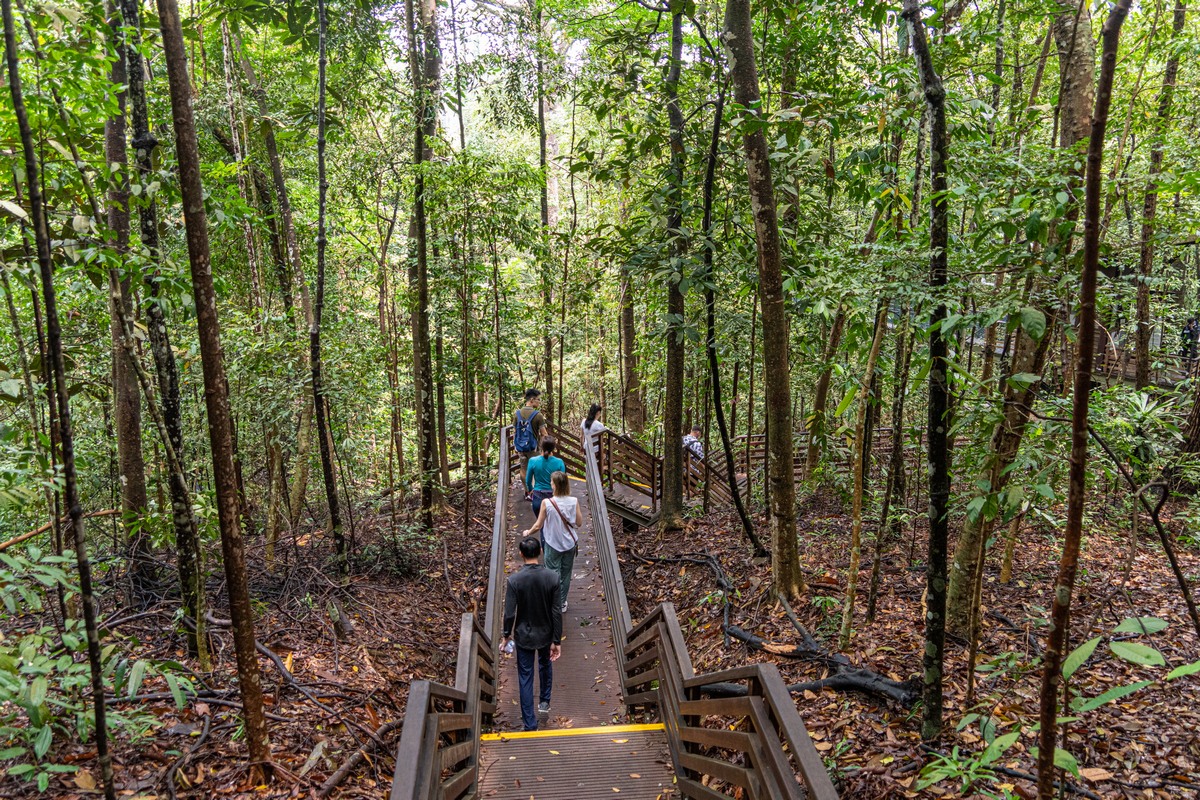 I wonder how the locals survive in such a climate? I guess they're just used to it. Curiously, they can't handle it any cooler apparently: some Russians I talked to who live here told me how once the temperature had gotten down to 21˚C… and there was a run on all the warm clothes in all the stores in the city! Folks outside were all in warm coats, hats and gloves!
Meanwhile – onward we stroll!…
Footbridge!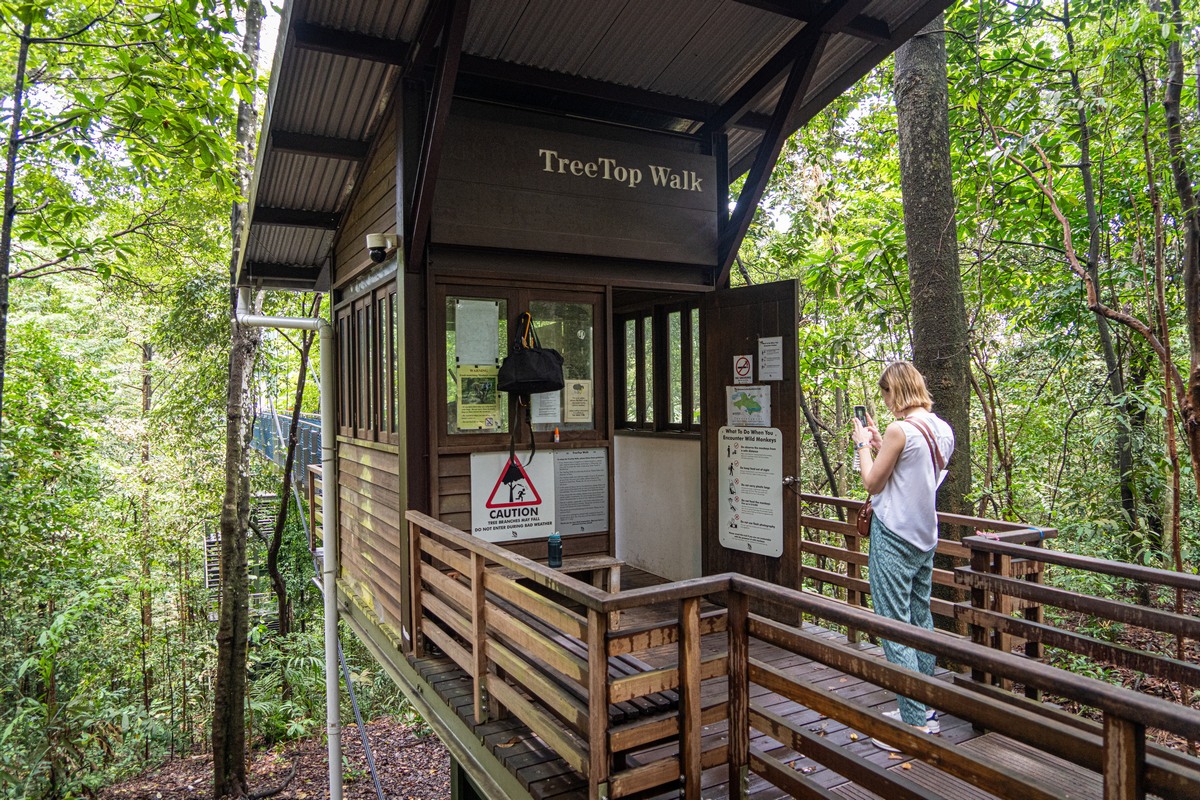 A suspension footbridge at that…
Once over the bridge – yikes: lots of steps – upward. Not sure we can stand much more of this iron-man-challenge-in-the-desert-esque endurance test!…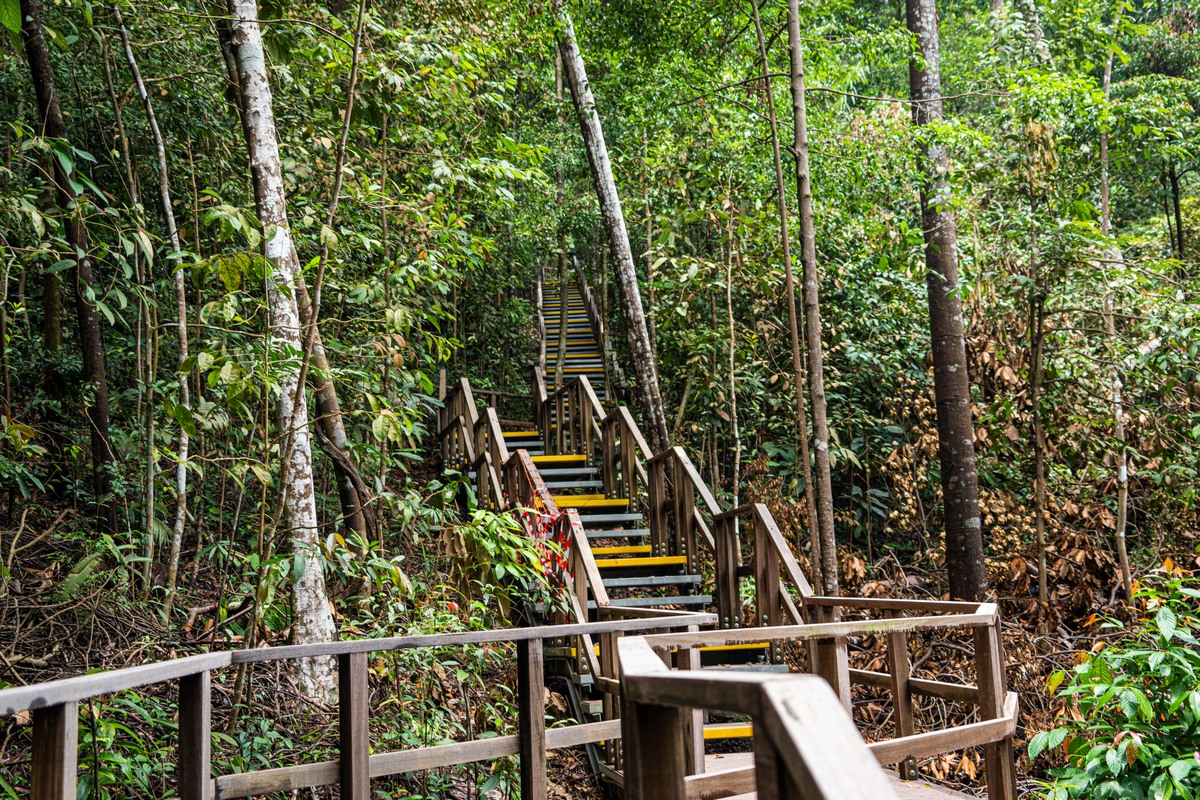 Mercifully, what goes up – must come down…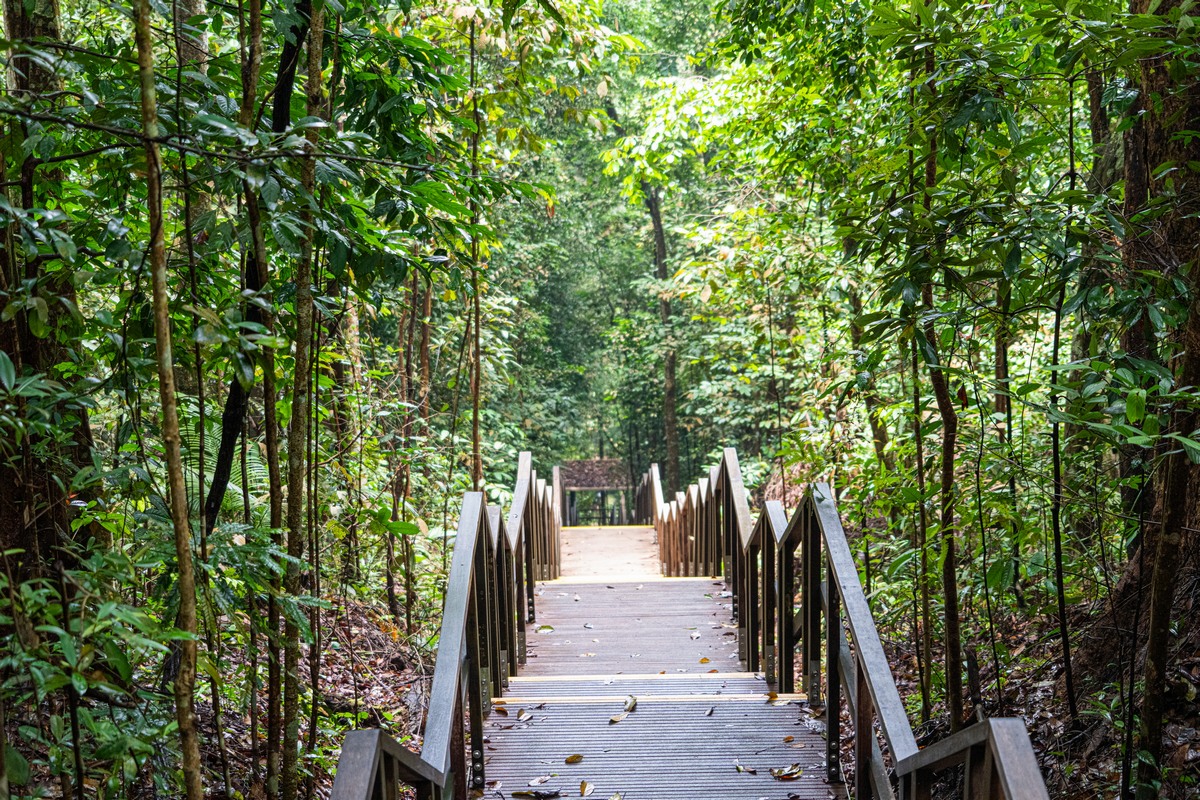 Yes – my shirt now 100% soaking wet-through! ->
More monkeys! Alas – they're afraid of Homo sapiens, so no stroking or even approaching them:
And that was that – our tropical jungle stroll stamina-test was complete; phew. Most enjoyable – despite the sticky humidity. Now, a liter of water for everyone please! Then back to the hotel for a cold shower!…