Red Karpet, naturally, for Grandmaster Karpov.
Greetings folks!
It's been a while, I know. My last dispatch was the one on our B-day bash mid-July! How time flies when you're having summer fun…
The main reason I've been quiet of late was my month-long summer expedition to my favorite part of Russia – Kamchatka. As per tradition, I've plenty to tell – and show (in hi-res photos) – from that adventure, which is coming up soon in a series of travelogue-blogposts.
But, before I could even begin editing my pics and putting fingers to keyboard for the Kamchatka-2021 write-up – in fact, while still in 'deep decompression' mode after the month of euphoric exhilaration on the expedition – as soon as I was back home (as if to help with my decompression attempts) we were honored to be visited by a very special guest to HQ. And I mean really special. Yes, none other than former world champion chess player Anatoly Evgenyevich Karpov dropped by!
Yes – really! That Anatoly Karpov – the legendary Soviet-Russian three-times world champion, three-times FIDE champion, international grandmaster with scores of honors and awards to his name!
As already stated in the title – the red carpet was (just in case: literally:) rolled out, which we reserve for visiting ministers and other dignitaries, and, now, world-champ grandmeisters! ->
First up, a brief guided tour of our HQ given by moi, including of our slick and shiny company/product history museum. Along the way I explained to Anatoly how long-gone are the days when we were simply an antivirus company, and that today we're a developer of a broad range of smart technologies and products which make our lives safer, better… and even 'activate the future'). Handily, next to our museum we now have a mini-showroom (as slick and shiny as our museum) where I told the grandmaster about our online-blockchain-voting system Polys, our Antidrone project, and our multifunctional cybersecure-by-design operating system, while showing him some of the photogenic hardware that features in some of these projects.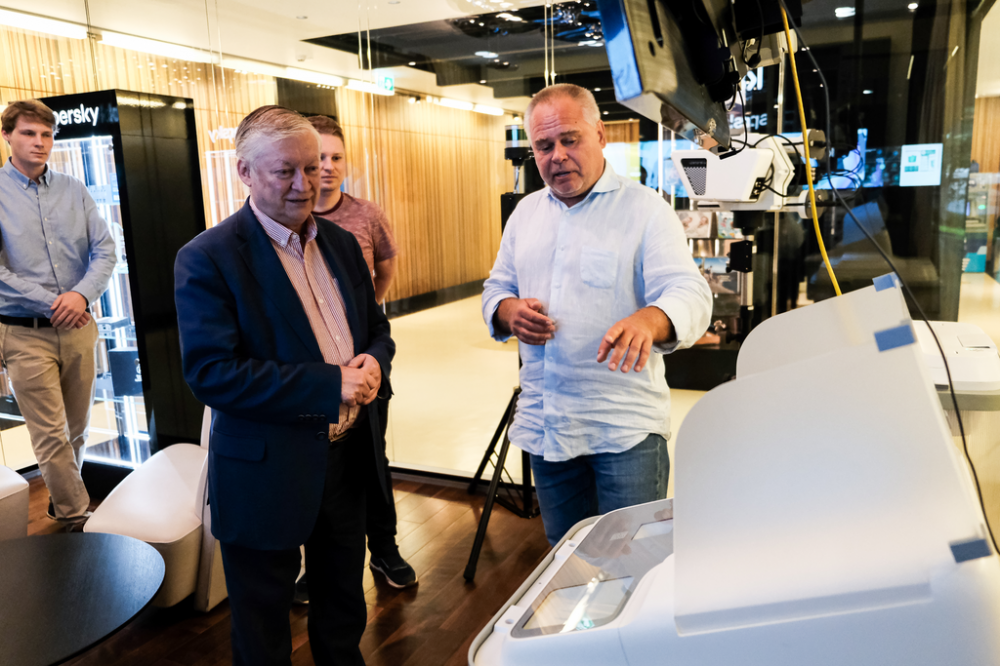 And we couldn't pass the Green Elephant without a few words thereon now could we? But get this – in answer to my few words, Anatoly told me how he'd actually met Salvador Dali in person!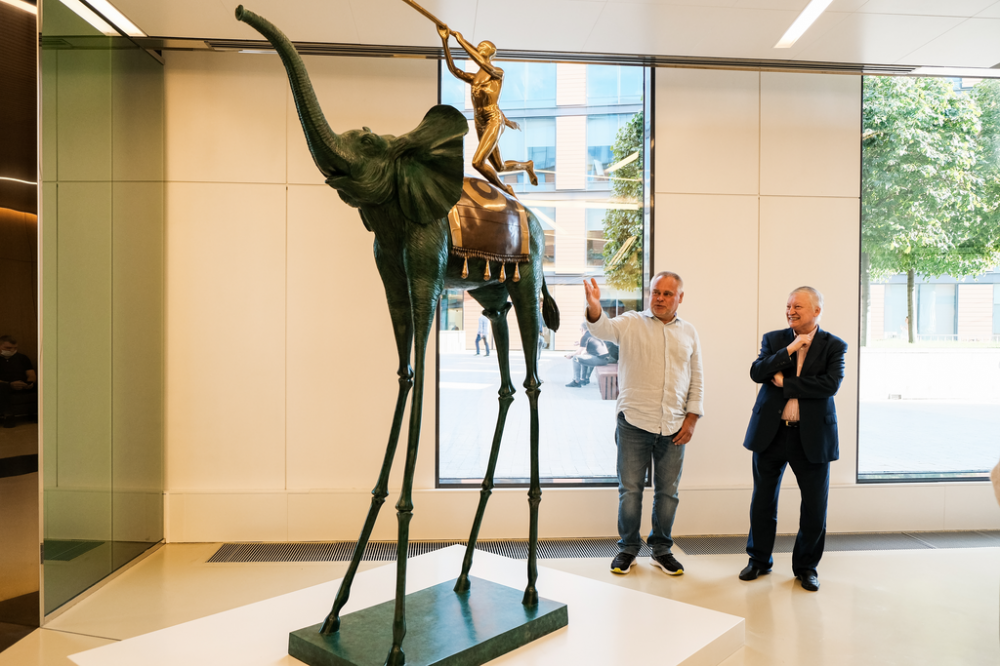 Meanwhile, our chess fans were already waiting for us in Barkas…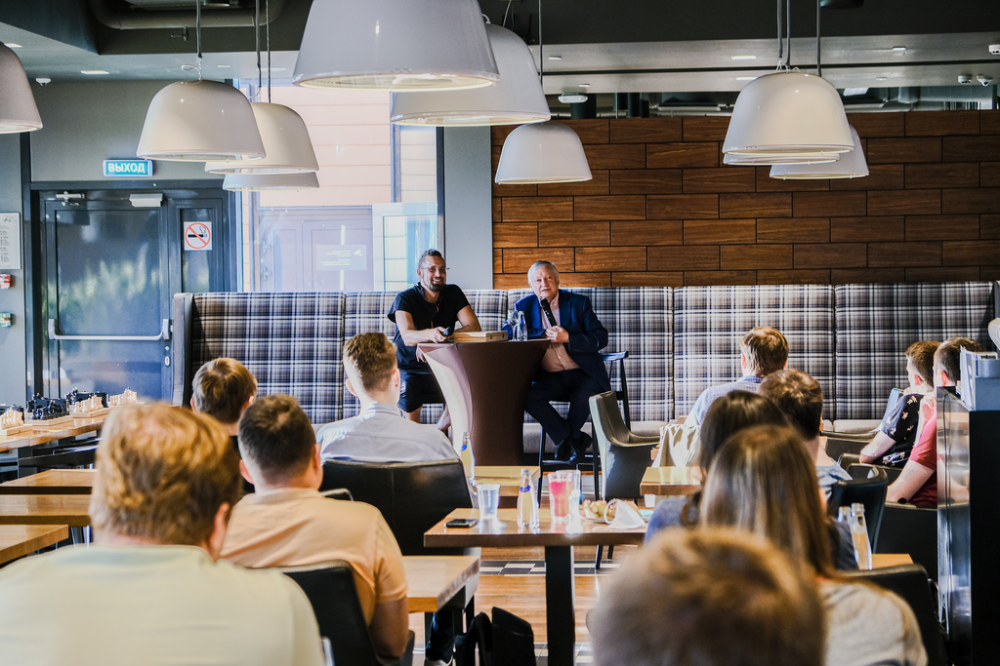 Alas, due to ongoing covid-related public-gathering restrictions, only 40 of our K-shakhmatisti were able to attend ->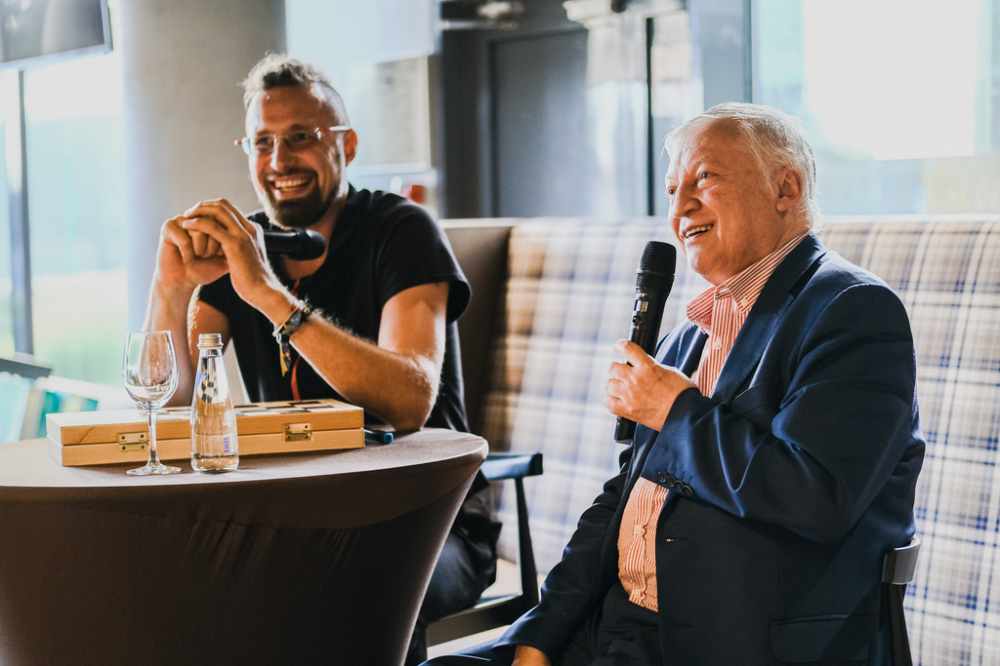 And the meet-and-chat turned out to be real cool – sincere and warm-hearted, with… a classic valve- amplifier tone to it!
For more than an hour Anatoly shared with our chess-buffs extraordinary tales from his life: about his childhood and the start of his chess journey, his impressions from his first trip abroad, notable victories, how he would prepare for tournaments, what to do when the opponent isn't… human!…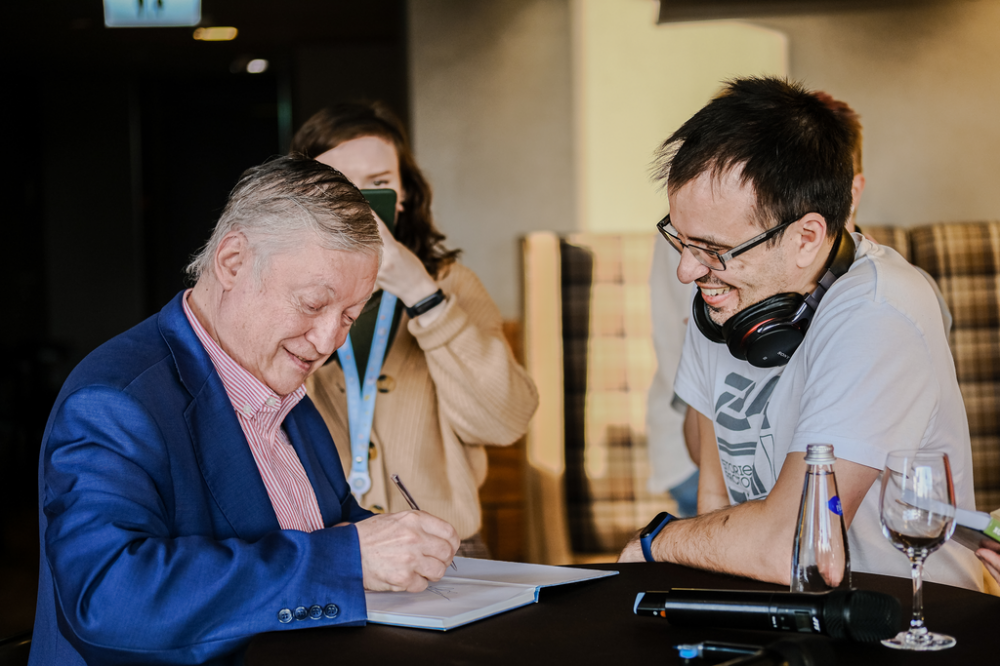 Then he fielded questions from the audience, gave autographs, and played the first move in five separate games, which were then played on by players from our Kaspersky Chess Club.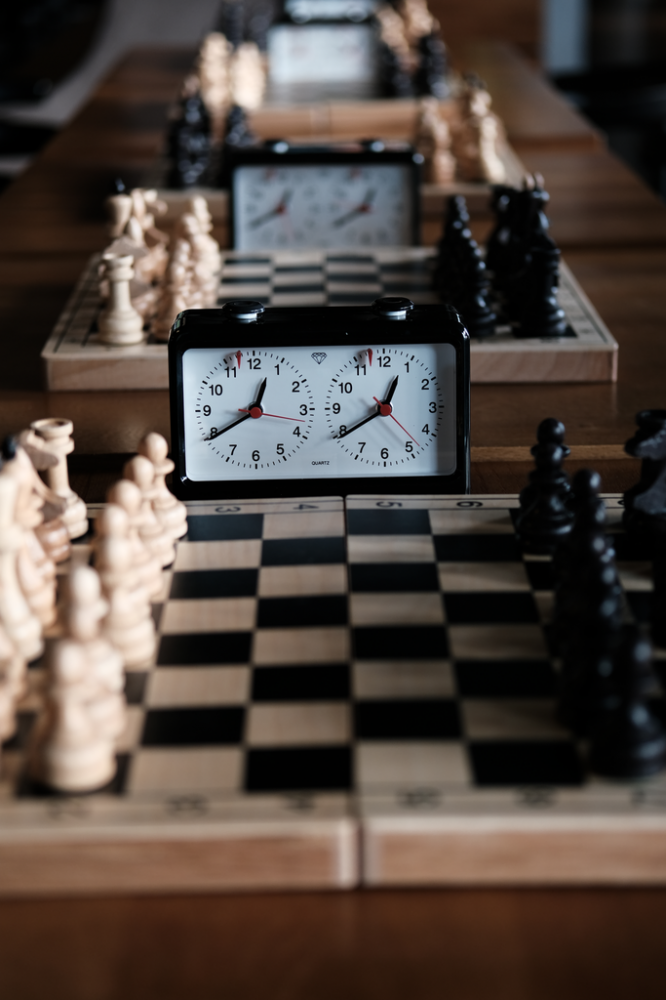 And now… 10 interesting facts about Anatoly Karpov – as told by Anatoly Karpov!
Anatoly First became interested in the game of chess at the ripe old age of… three. He would watch his father – a senior military engineer and inventor – play. Then, a year later, his dad started teaching him the rules and how to play. That was when he was four. When he was seven – he entered his first tournament. And when he was nine years old he became the champion of the chess group of a metals plant!
He would often have to miss school for two to three weeks at a time when preparing for tournaments, but he'd catch up on all his missed lessons in two days once he was back. Thus, school for him was practically flexi-attendance. Not that it harmed his studies – he eventually made it to Moscow University.
His first foreign tournament, as a member of the USSR youth team, was in Stockholm. It was there he met his first foreign opponents – notably Ulf Andersson.
At 12 years old, Anatoly entered the chess school of Mikhail Botvinnik (who, incidentally, was actively developing computer chess programs at the time).
Up until 1994, a game of (top-level competition) chess would be paused until the following day if it reached five hours of play on the first. Then it changed – to being played fully in the single day, reducing the time for thinking over moves.
International matches could last up to… 70 days! Add to that the sometimes half-year prep, and a single match could take up a full nine months.
Celebrating wins was never a small matter – it'd normally take… two weeks: two days of (reserved) letting of the hair down, then two weeks of relaxation-decompression before returning to active chess life.
You can't become a world champion without a lot of talent. But, talent alone isn't enough. Anatoly's formula for success: 60% – innate talent; 40% – hard work!
To play against a computer, you need to prepare just the same as for a match against a human – both psychologically and physically. Ideally, for any match, you need access to the opponent's play history, but when it's a computer that's not always possible. And, judging by a few raised-eyebrow movements and side-looks, it did appear that the grandmaster hinted at a certain unfair advantage that the computers have over the mere-mortal flesh-and-blood players!
Asked 'who is/was the best chess player of all time?' the reply came: 'Me!' Here's his reasoning: Despite the fact that his last win at world championship level was in 1998, still to this day all records in chess belong to him – in terms of both the number of international competitions played, and the very best performances thereat.
And now – a contest for the most attentive devotees of the Royal Game!…
In which of the 10 points listed above is there a factual inaccuracy?