Hi all!
Ahhh – July: always tons getting done in the KL camp before the August lull when lots of us are on vacation – myself included! We've had our birthday bash already; there's all sorts going on corporate-wise, which I'll not go into here; and here's the latest July event: the opening – finally! – of our corporate eatery @ our HQ! It's called BarKas. Yes – the 'Bar' of 'Kaspersky'. We decided on 'bar' as, though it's more of a restaurant than a bar, it is, in true KL spirit, informal and relaxed just like a bar, only nicer, if you follow me. Also, 'Restaurant-Kas' hardly has a ring to it. Plus, there's the curiosity value in the fact that, in Russian, a 'barkas' is… a paddle boat! 'Perfect', we thought :).
The 'beta testing' of the paddle boat was back in March of this year. And just the other day it finally opened its doors to all and sundry (it's not a KL-only canteen kinda thing), which I guess includes us – so we decided to give it some 'alpha testing'…
For those of you in Moscow who've not worked out quite where it is yet, let me tell you that there are two entrances: one directly from outside, and the other via our 'bldg. 2' reception area – in the corner, behind our green elephant. Can't miss the elephant in the room it!
First impressions? Nice.
Old-school: a turntable.
Pixelated designs, naturally. We are a software company after all…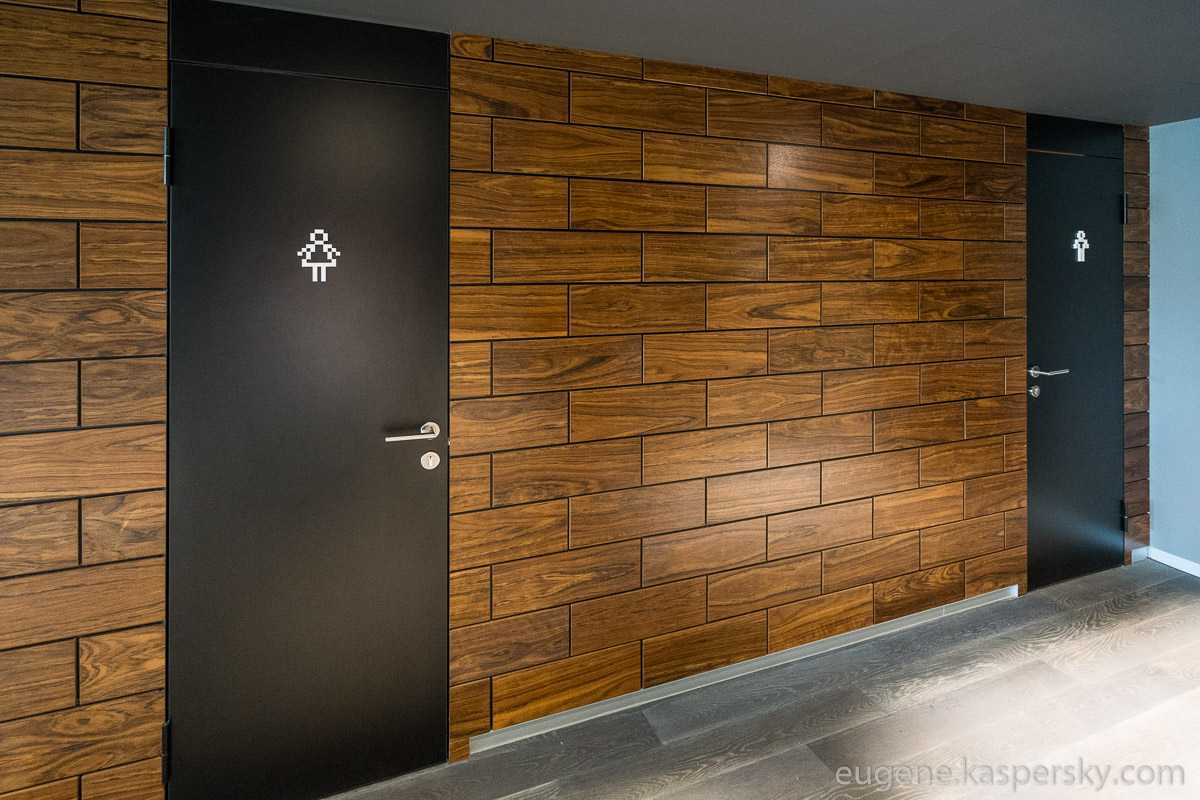 It could do with a few Pokémon adding too (real ones) to promote the place to passers-by :).
Ok, time for Kasper to try out BarKas's lunch!…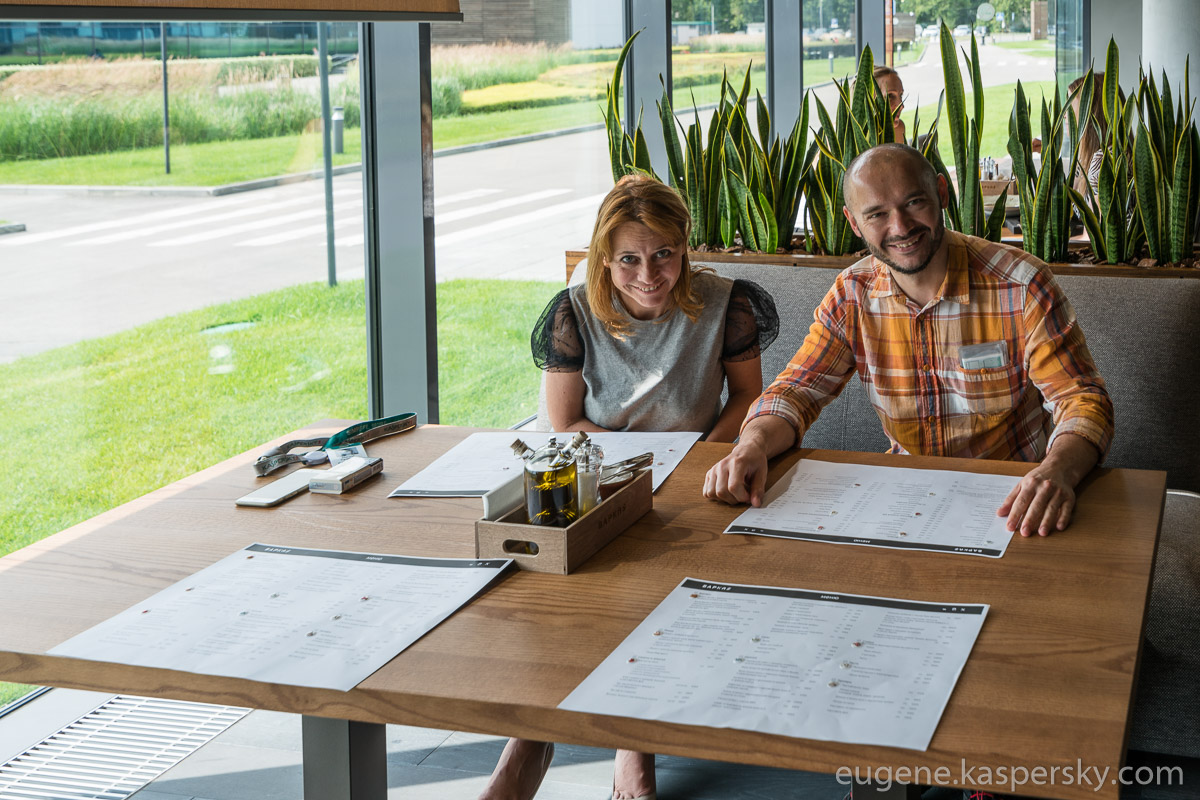 But first I'll just nip outside – need a few pics of the gaff from the outside, I reckon:
Hmmm. I don't know what's come over me: I hardly ever take pics of food that's put in front of me; I normally just get on and eat it. I made an exception here…
To add to the grandiosity of the gala opening of our new diner, our office neighbors BMW had some brand new M4s turn up for us to look at, snap, and drool over :). Apparently you could have a spin too, but alas – as always – I had to be somewhere else before I had time to say brake horse power…
And that was the next-in-line July madness event of this year: a gastro-auto-coporo one. Next!……