Hi all!
Our funky green elephant is home!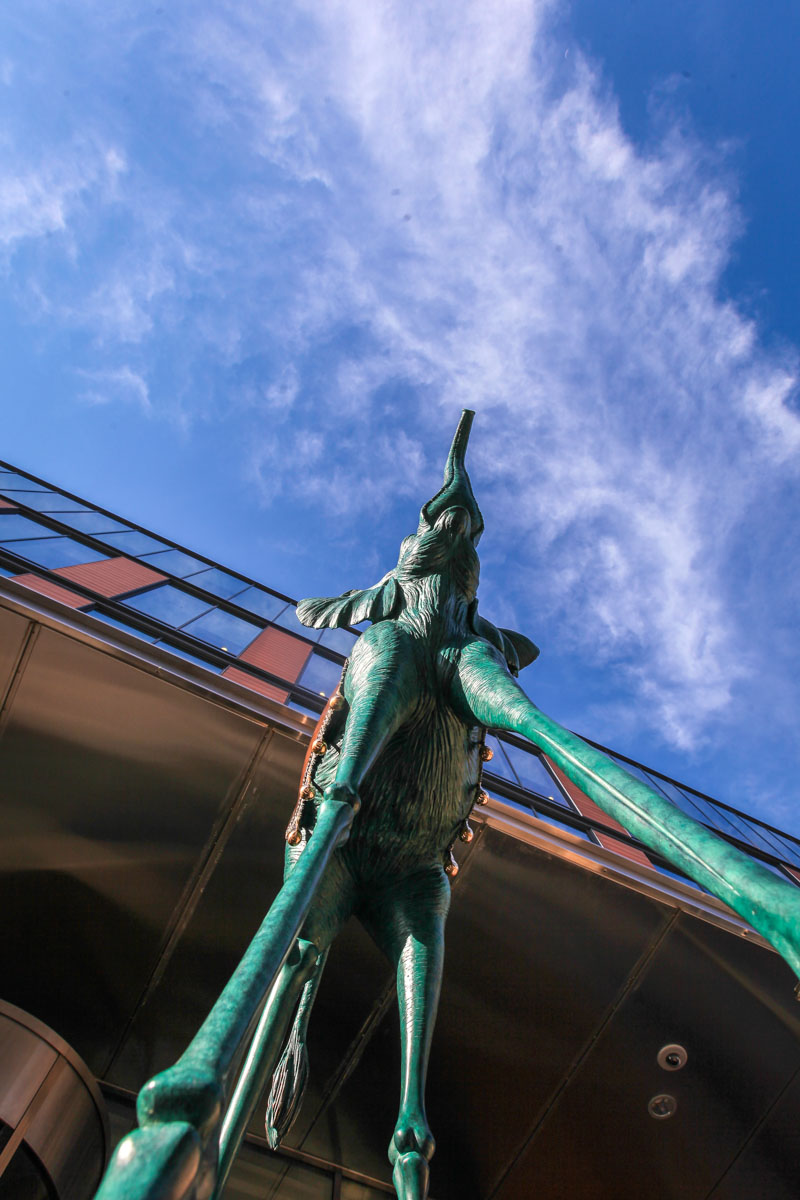 Spanish eyes, Moscow skies
Alas, I'm not in Moscow. So I couldn't see for myself the last few strenuous and precarious meters of the journey of our emerald elephant of hope from Chelsea to our office. However, quite a few KLers were there to witness the eagle elephant landing, so I asked two to tell me their impressions. They took quite a few pix too – coming right up. Arrgh, can't wait to get back to MOW – so I can give the newest addition to the KL team a big hug!
A.G.:
Exactly two months have passed from the day of purchase of the green Elephant de Triomphe to its installation. And in those two months a plethora of questions have been asked about this curious work of modern kunst. For example: Who's bringing the sculpture over to Moscow? How? What kind of paperwork would the freight forwarding of such an unusual item look like – both on the British and Russian sides? Will the elephant even get through the door? How will freighting it here be insured – and what will be the frightening cost thereof? Where's it gonna go – i.e., which of the two HQ buildings? Learning the answers to these and other questions took considerable time; however, KLers are much better off now having the answers – richer in knowledge of things they might never have known about. And KLers could now import elephants with their eyes closed :).
One thing I found particularly intriguing was how a box with padded inserts needed to be custom made for the journey from London to Moscow. Turns out the cozy little number was made out of German compressed wood board. So, the Spanish elephant, bought at a British auction, housed in a German box, jumped through all the hoops that are UK export customs formalities, and then flew from Heathrow to Sheremetyevo to go through yet more hoops that are Russian customs formalities… In short: a good example of globalization in the 21st century!
At the Russian customs warehouse the elephant caused quite a stir. First of all there was of course the household name artist who created the work, which is bound to attract attention anywhere; then there was some extra customs procedure entailing a Ministry of Culture expert inspection and issuance of the respective green-lighting certificate… But on the more practical level there was also the fact that the box E.E. (Emerald Elephant!) was in was by far the largest in the SVO warehouse – so un-customarily large that it needed to be transferred to truck with a special forklift brought in from elsewhere! But in the end, finally, after all that, E.E. got on his way – on to the not-so-long road route to the office.
Getting E.E. physically into the office turned out to be far from a cakewalk. The operation – moving the sculpture all of several meters – took a dozen strapping guys a good two hours, hindered by the great weight of the sculpture itself, plus the 300 kilograms that its sarcophagus weighed – so conscientiously packed by Brits that Houdini would have had trouble breaking free. Then the box wouldn't fit through the door, so E.E. had to be de-housed first… In all, quite the spectacle. Of course, they finally made it. Now… it's fair to say it looks pretty damn cool. Coolest from outside! 
M.T.:
There can't be that many works of great modern art that would so perfectly – harmoniously – 'fit' our corporate outlook, identity and personality going forward… Dali said the elephant symbolized power and the future, but the spindly legs represented the fragility of that power moving into the future; while the golden angel atop heralds in a new and exciting era ahead… which reflects KL today. We've just got to be mindful of those spindly legs and never let our guard down!
But leaving any such deep philosophical meaning aside, this is simply a beautiful work of art; a creation – in (KL!) green – to aesthetically please and sooth the senses with its classy elegance, and if I may be so bold – to inspire all those who behold it towards daily victories!! Starting every day at the office with a glance at a masterpiece of arguably the best surrealist the world has ever known… it can't be a bad thing. And I think I'm not alone in thinking this… Right from the moment the master work arrived at KL-HQ there's been a constant stream of colleagues having a good long look and taking photos. In short, I think they dig.
Here's how the elephant got inside the building: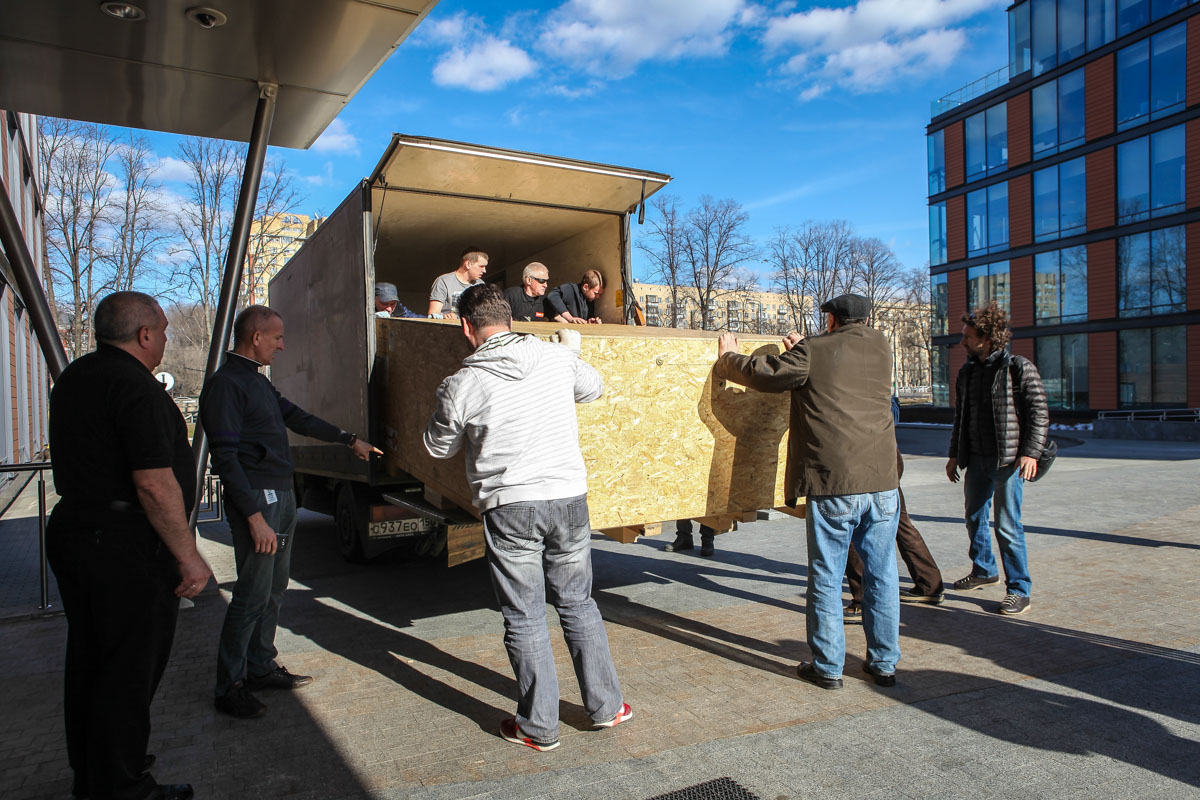 Easy does it…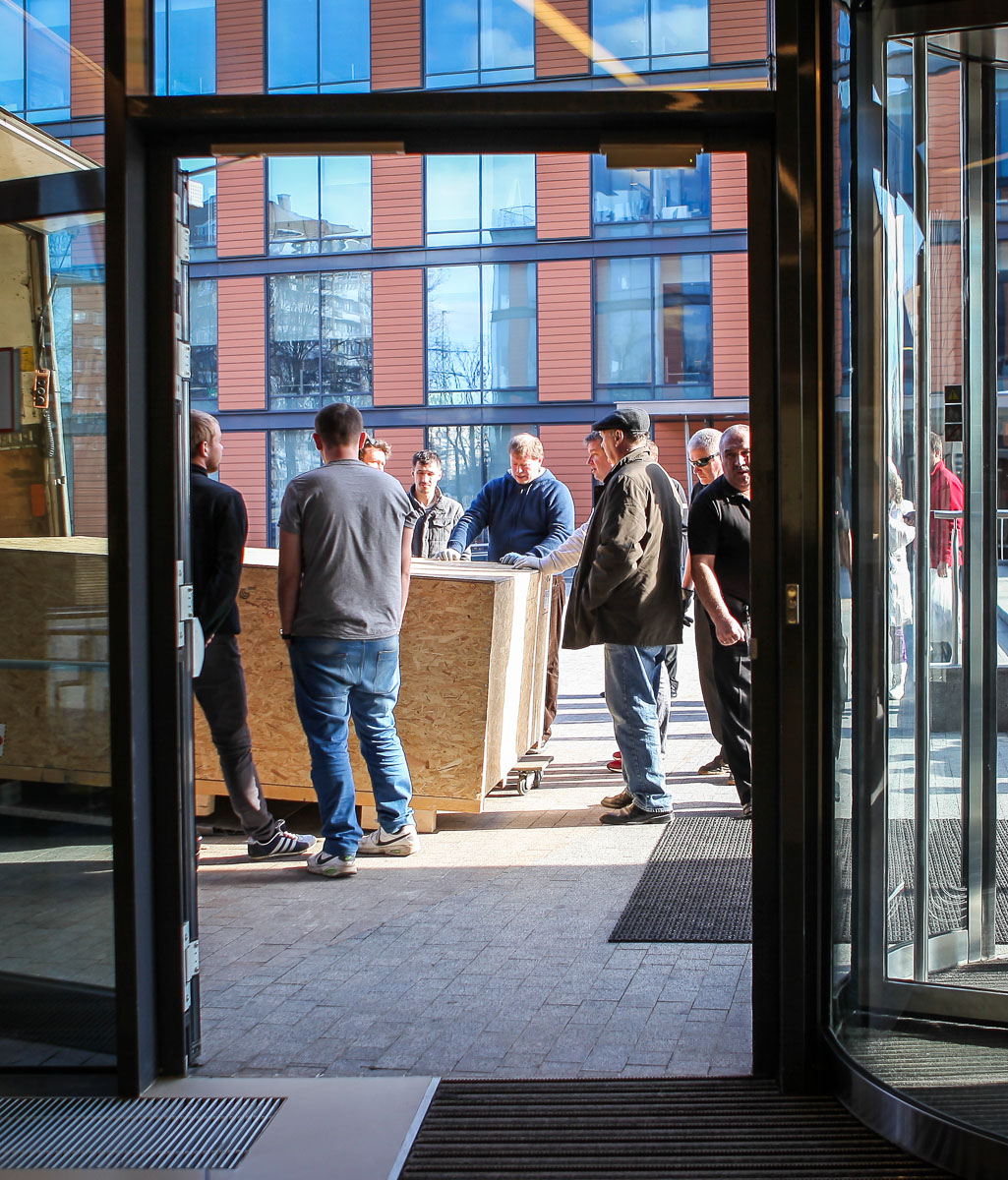 Nope, this elephant is NOT entering the building boxed :)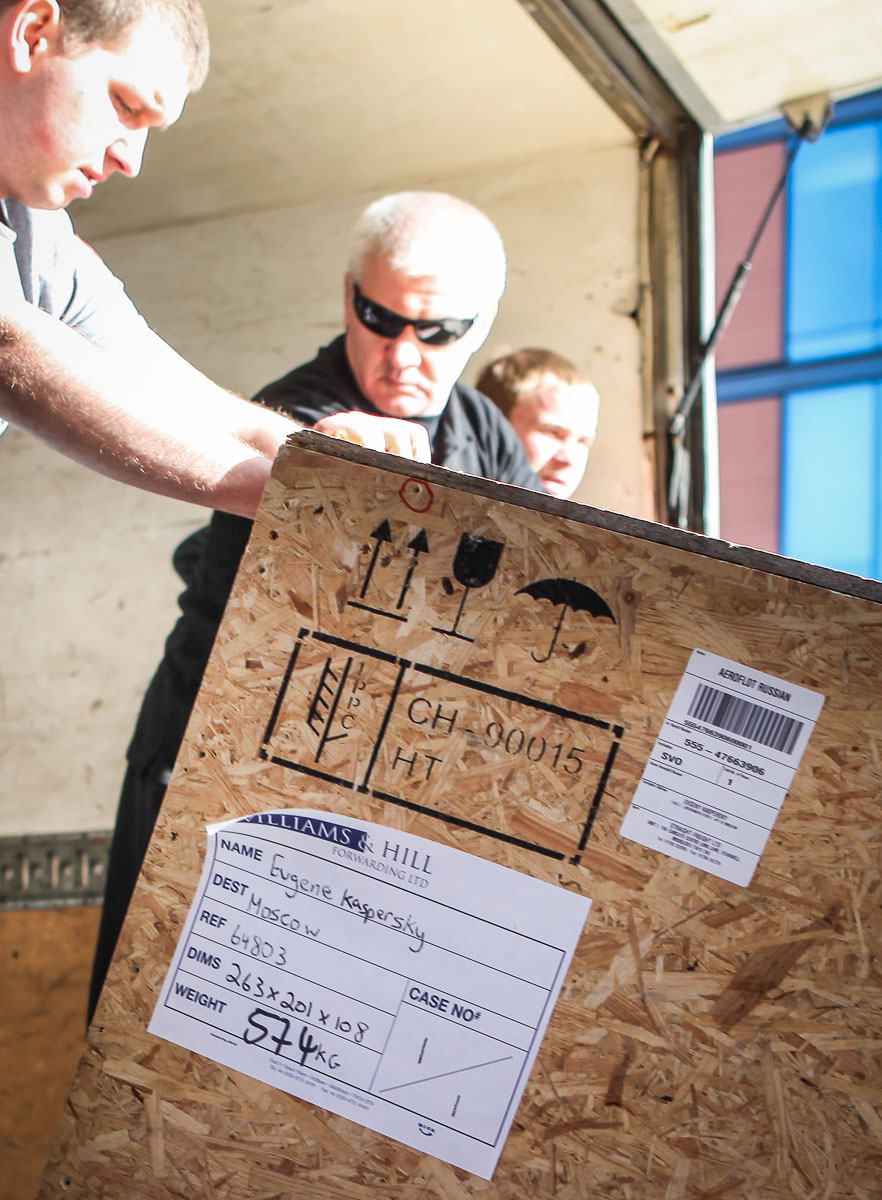 Half a ton of surrealist fun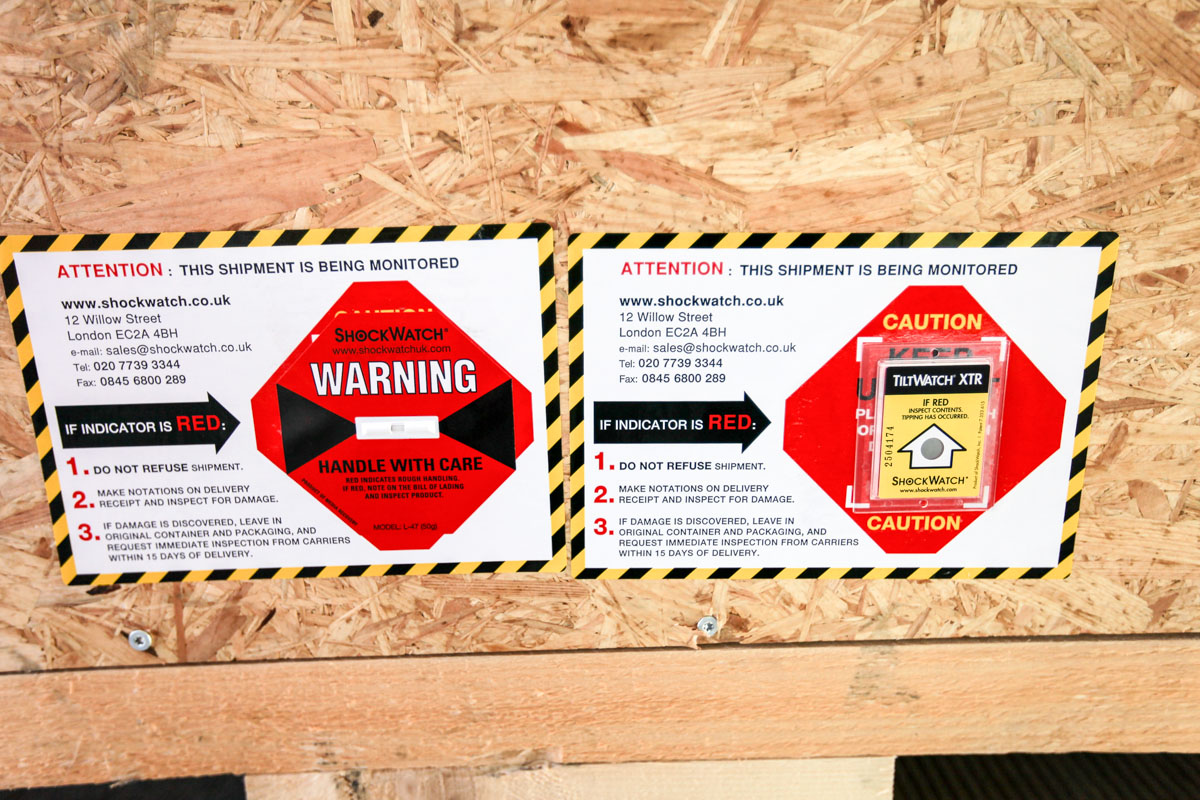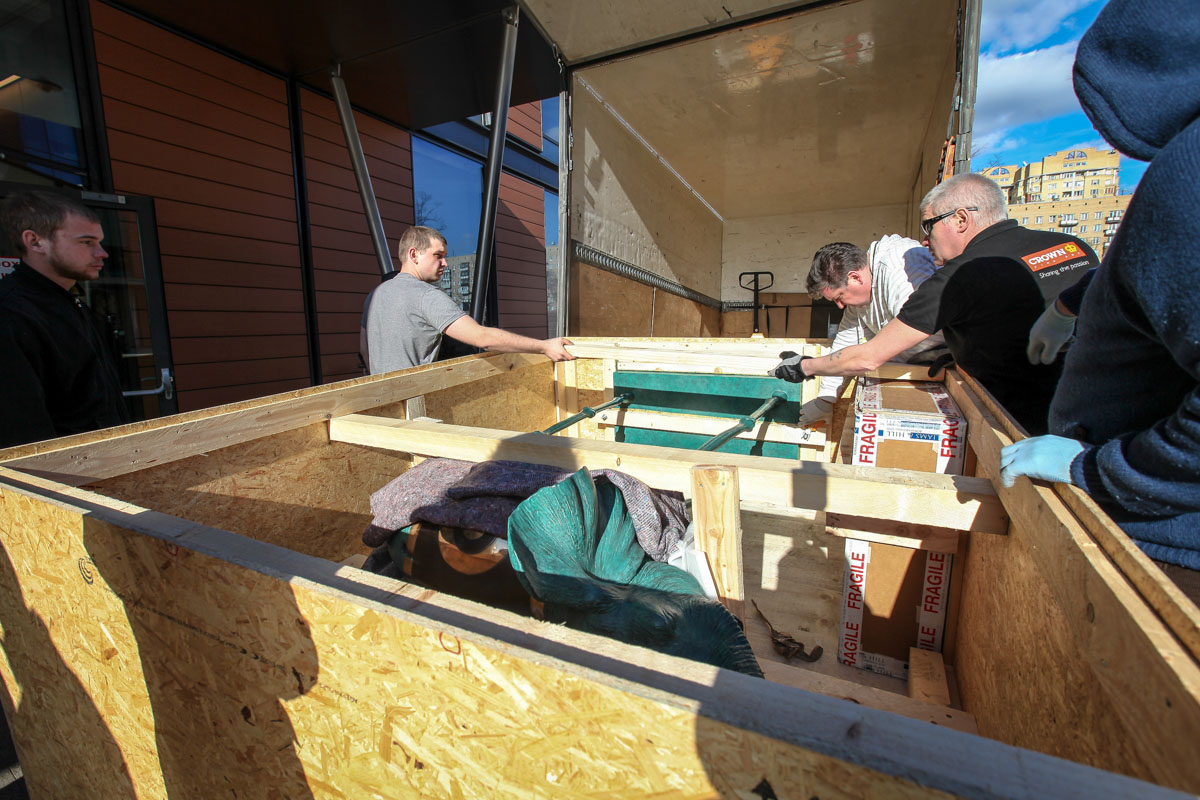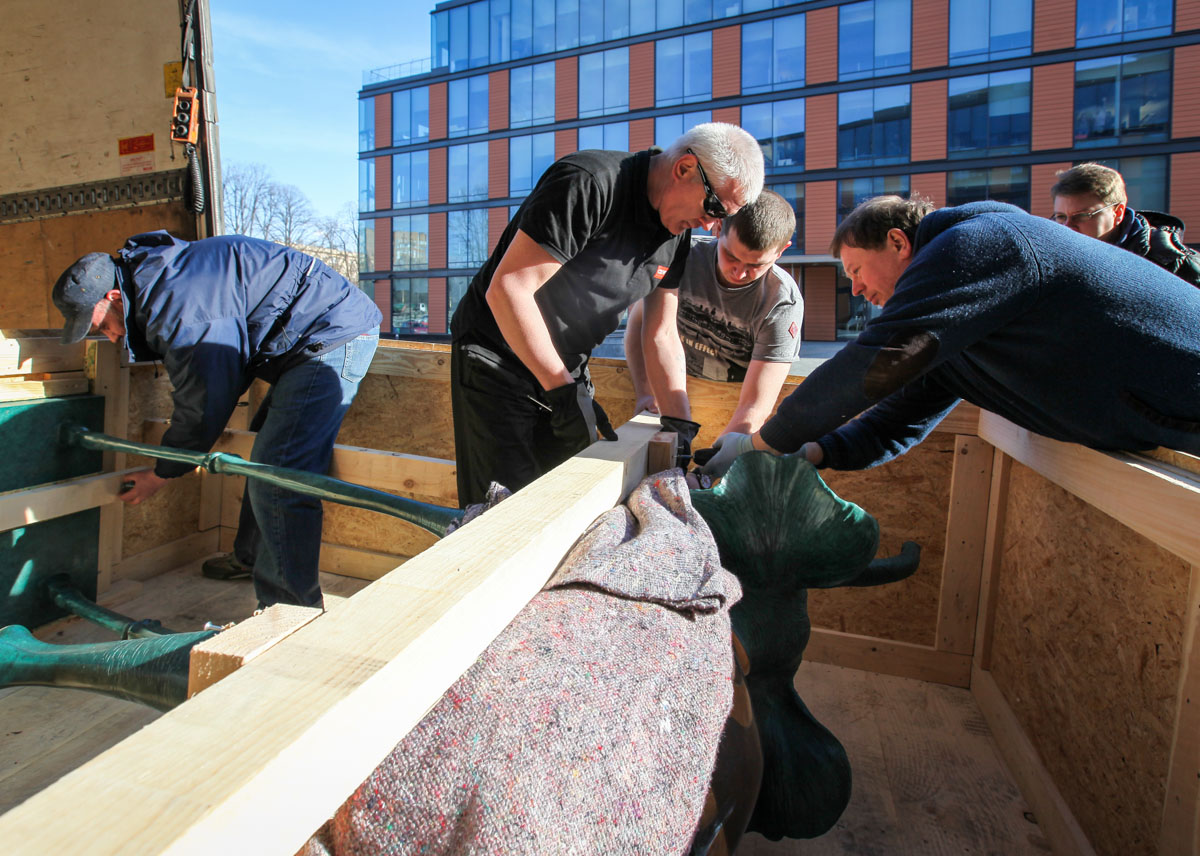 Always wrap up warm when heading to Moscow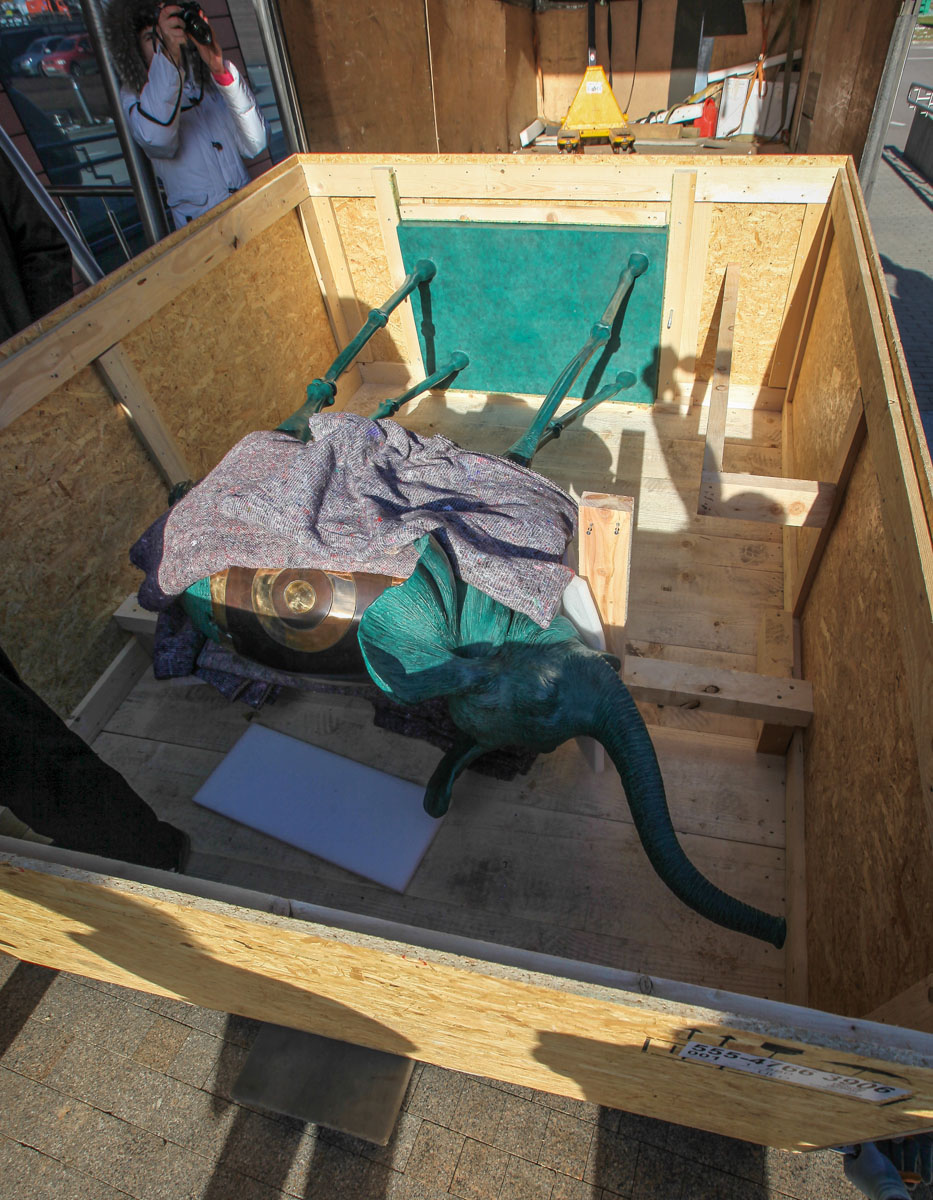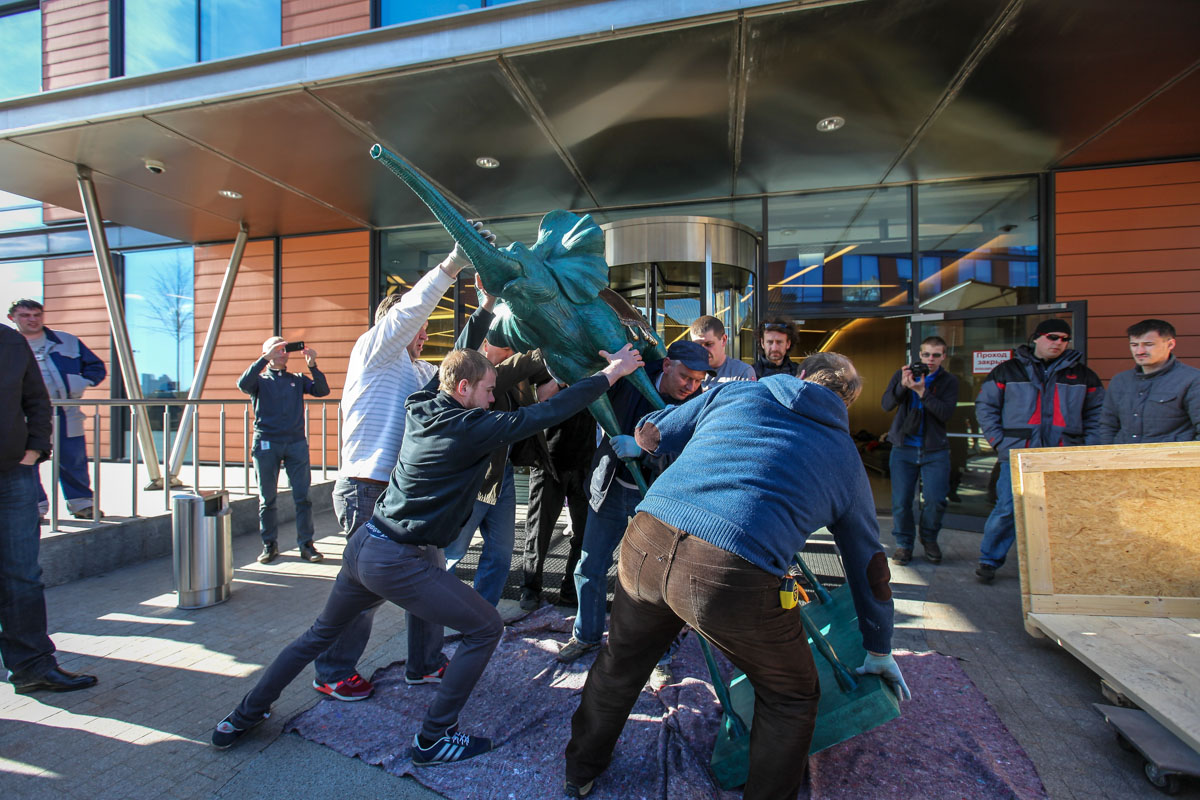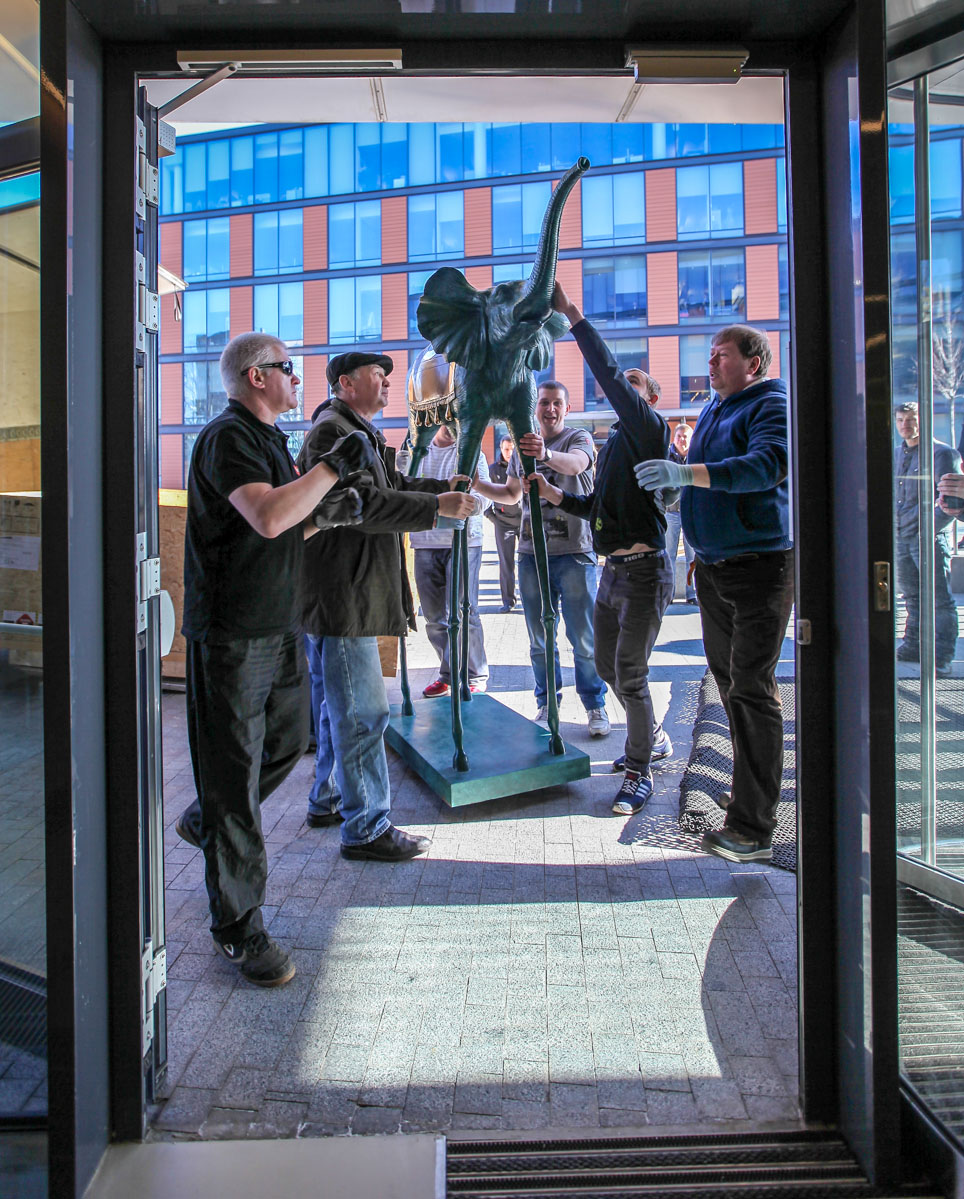 But E.E. will fit through unboxed. Phew!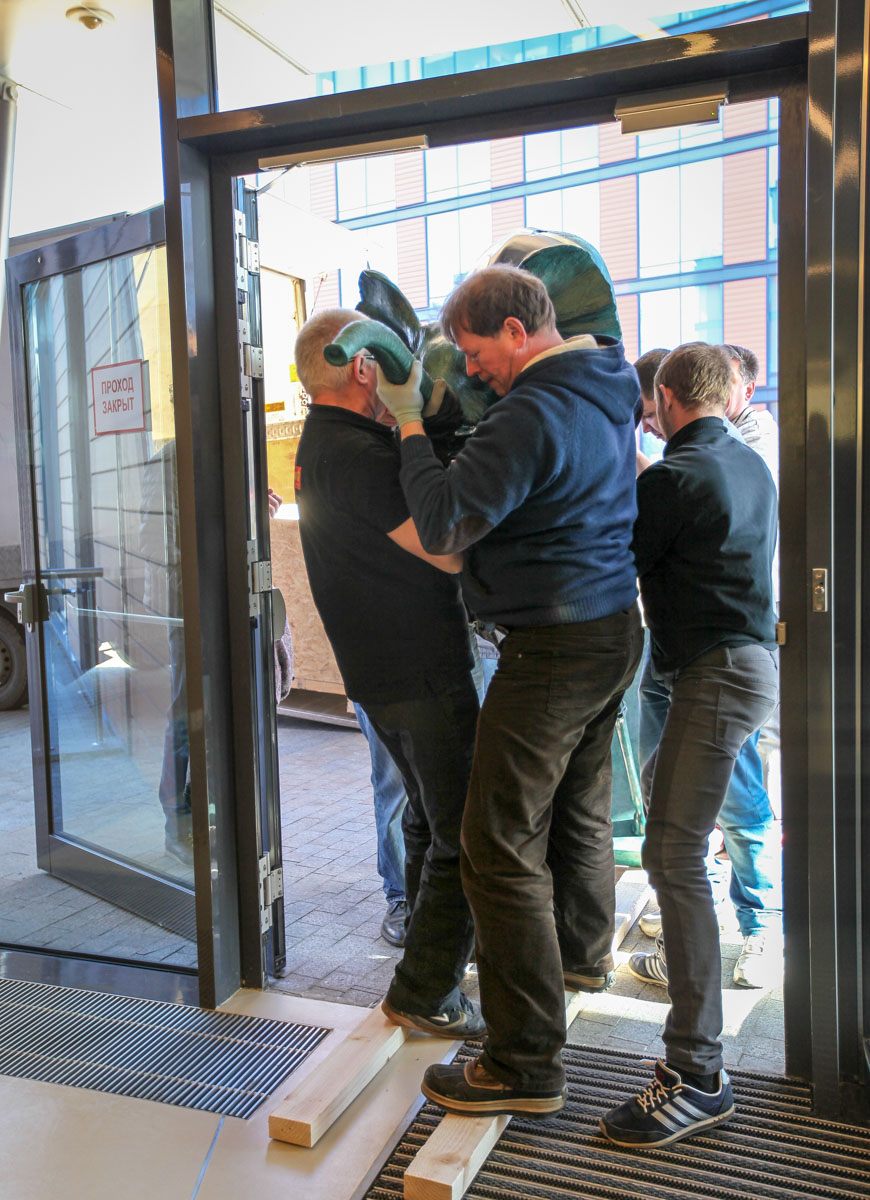 Where are the beefy KL gym instructors when you need them?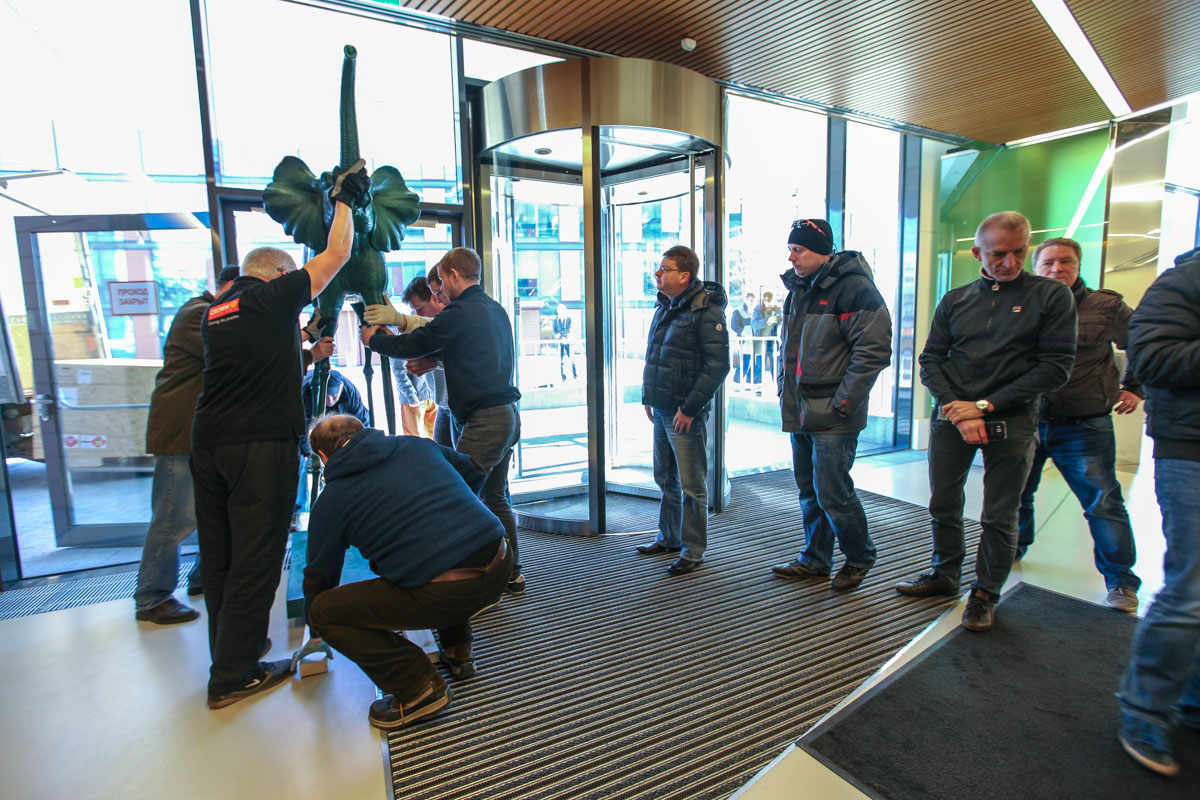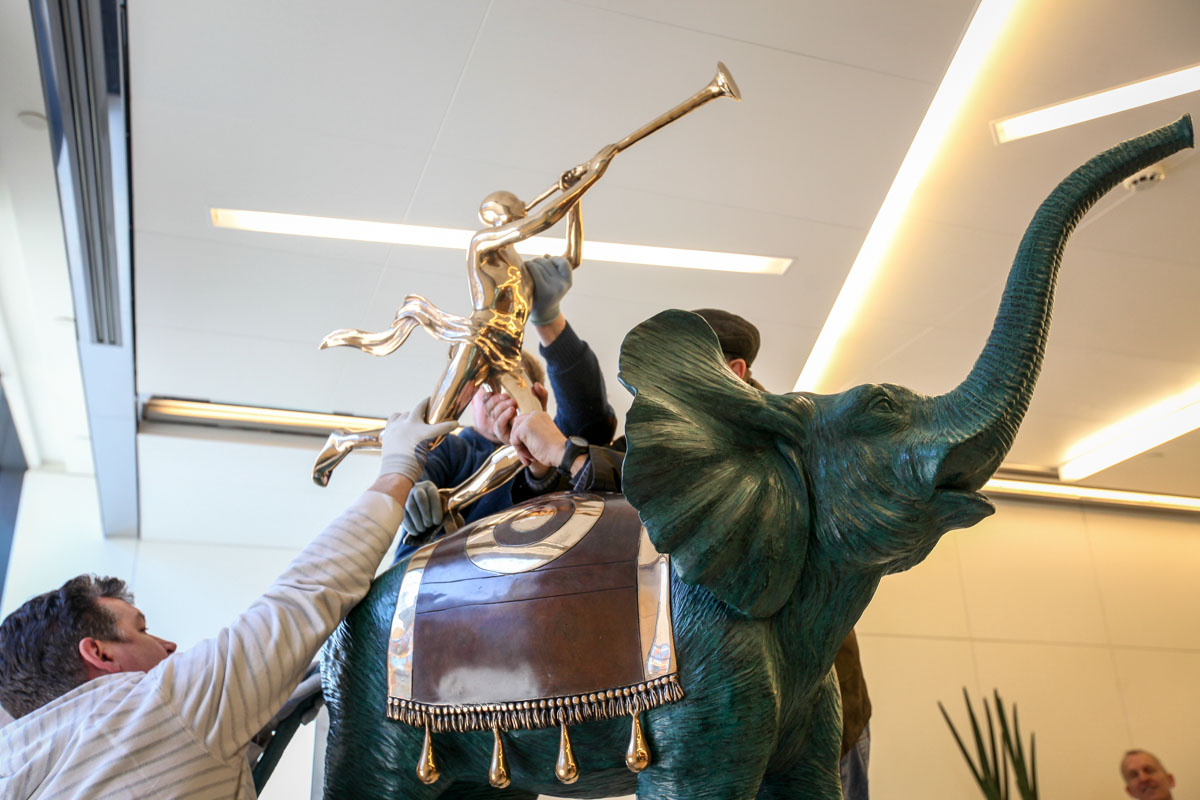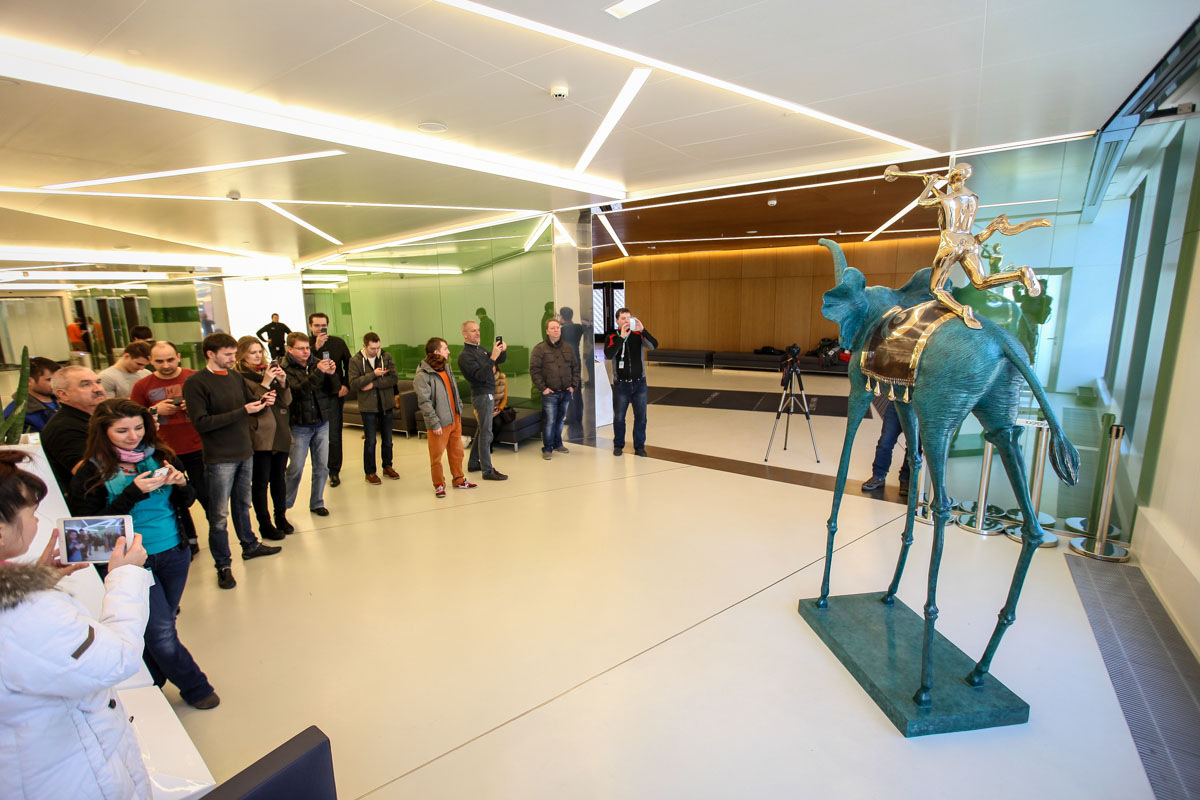 The trumpet of triumph heralding reaching the destination safely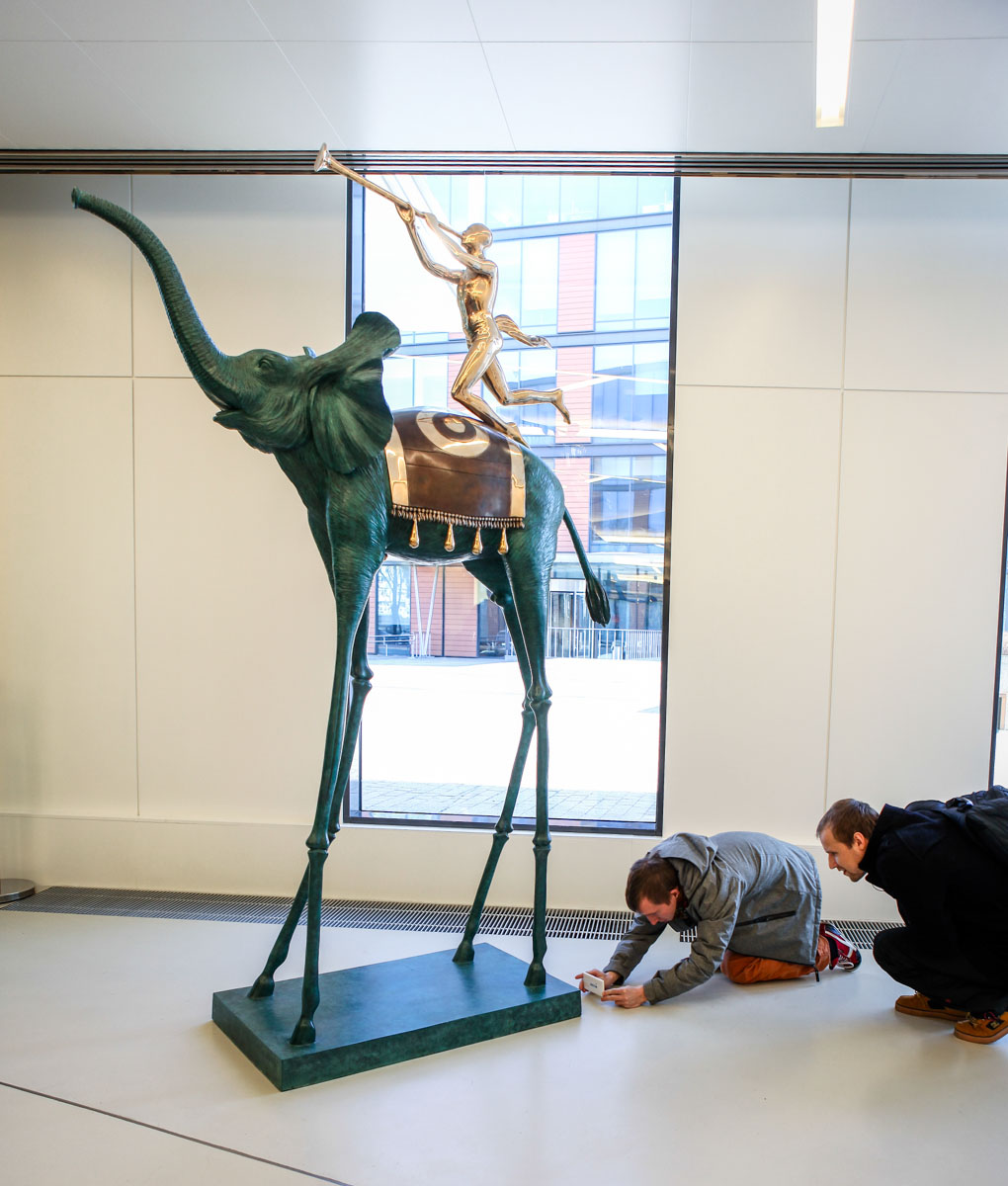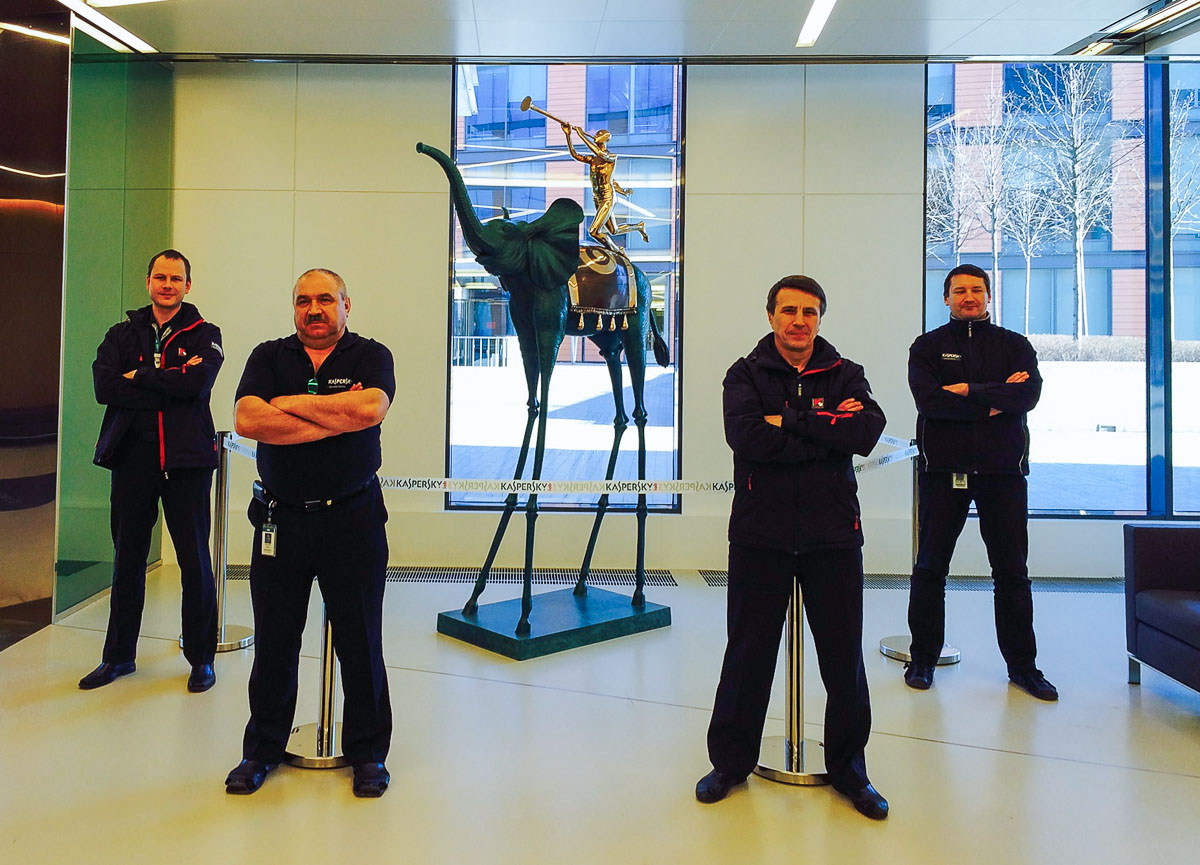 In safe hands
All the photos of the ceremonial installment are here.
Allrighty. Well begun is half done. We've got our emerald elephant now. What next?…