Online conference – Chinese style (complete with pioneering-tech superstition).
Normally, my work schedule is made up of all sorts of meetings, press interviews, taking part in exhibitions, speaking at conferences all over the globe. Normally. Not this year, darn it!
Now, some of the events I get to are one-offs. Some are regular, recurring ones (mostly annual) but to which I get only once in a while. While there are some recurring events that I deem simply must-attend. And one of my main must-attends every fall or early winter is the World Internet Conference in Wuzhen, organized by the Cyberspace Administration of China, which I've participated in every year (up to 2019, that is) since 2015 – just a year after it's 'inauguration' a year earlier. This year, alas – no traditional trip to eastern China; however, much like here at K, not being able to be present in-person does not mean a big and important event can't still go on. Which is great news, as this means I can still get what I want to say across to: the main players of the Chinese internet – state regulators, heads of provinces and regional development institutes, and also bosses of the Chinese big tech companies; and all from a huge screen – perhaps the biggest I've ever seen!
Sure, it would have been nice to be there in person – to stroll around the quaint cobbled narrow streets of the old ancient town (as old as the Tang dynasty, apparently) and take a boat ride along its canals, which indeed some folks did manage to do, somehow. But I was playing it safe. Still, the plentiful 'in-person' activity at the venue is at least cause for optimism during these remote-everything times.
But now for the main thing: about Wuzhen superstition…
Precisely four years ago (in the fall of 2016), we were presented here with an award for 'World Leading Internet Scientific and Technological Achievements', alongside Tesla, IBM Watson and Alibaba! It was for our KICS industrial cybersecurity solutions, among the first of their kind in the world, which heralded a whole new field for our industry – preventing cyber-incidents in industry and critical infrastructure. Fast forward to today and we're the recognized leader in the industrial enterprise segment, with a broad portfolio of products and services in the industrial cybersecurity sphere. Our solutions are certified to the strictest of standards and are already at work out in the field at all manner of companies around the globe – from the automotive industry in Germany to smart floating fishing farms in Singapore. Now here's the 'Chinese folk superstition' in our interpretation: if promising, pioneering technology receives an award in the China – where even the country's leader mentions the importance of industrial internet – then a bright cyber-future is guaranteed!
What?!
Well, just a few days ago another of our pioneering, promising projects – the first gateway for industrial data, which runs on our secure operating system KasperskyOS, received the very same award – for 'World Leading Internet Scientific and Technological Achievements'! ->
We were among 15 winners – including Microsoft, Huawei, CETC and Alibaba – chosen by a jury of international experts out of more than 300 projects that applied. But what's most important of all for us is that our solution was grouped together with those intended to fight the biological virus, because the biological pandemic is now mirrored in the cyberworld – especially in the industrial cybersecurity sector!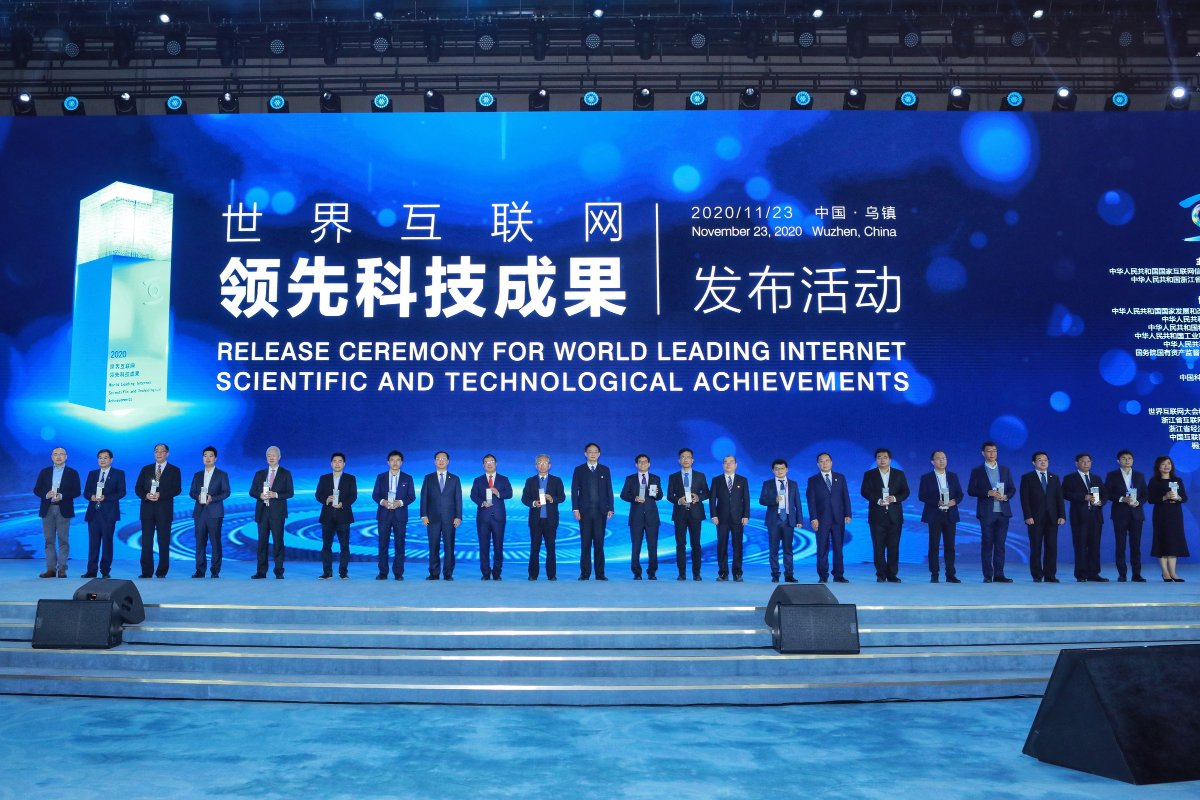 Now that is good news. And now – back to work!…